Pasta has so many things going for it. The ingredient is an incredibly versatile pantry staple that also lasts a long time and is inexpensive. It can be used with so many different ingredients, regardless of whether you tend to favor meat or vegetables in your meals. At the same time, you can create pasta dishes that appeal to the pickiest eaters or more complex dishes that you might serve at a dinner party.
Pasta also tends to be quick to cook and makes amazing comfort food dishes. With all of these benefits, it's easy to see why pasta remains so popular, especially for people who are feeding families.
So then, in this post, we're taking a look at cookbooks that specialize in pasta. Many of these offer a range of recipes, while others may focus on a smaller area. Likewise, some of the options may be a better choice for experienced chefs or people with plenty of time on their hands. Other cookbooks have a simpler audience in mind and tend to make use of more common techniques and ingredients.
Regardless of your skill or experience in the kitchen, take a look through this list. You're bound to find some new favorites to make your meal times more interesting.
Pasta Cookbooks
Giuliano Hazan's Thirty Minute Pasta
Pasta: Rome Sustainable Food Project
The Essential Pasta Cookbook
Pasta Salad Recipes
Healthy Pasta
Pasta Night
The Glorious Pasta of Italy
The Big Book of Pasta
Everyday Pasta
Back Pocket Pasta
The Classic Pasta Cookbook
The Mac + Cheese Cookbook
The Complete Book of Pasta and Noodles
On Top of Spaghetti
Mac & Cheese
Pasta
Sauces & Shapes
The Silver Spoon Pasta
The Pasta Bible
Pasta: Every Way for Every Day
The Four Seasons of Pasta
Pasta Fresca
Quick From Scratch Pasta Cookbook
Melt: The Art of Macaroni and Cheese
Gluten-Free Pasta
One-Pot Pasta
Pasta Revolution
Top Pick
Giuliano Hazan's Thirty Minute Pasta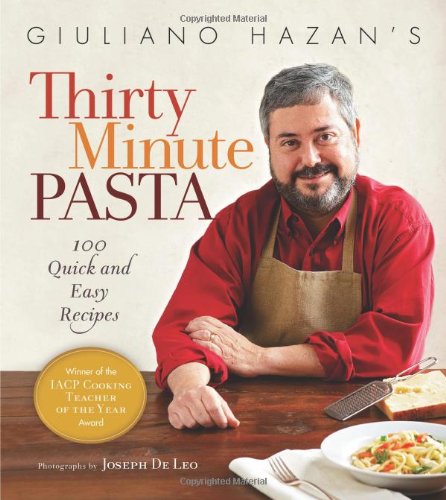 I love the idea of fast and easy pasta dishes. There are many times where this is exactly what you need, especially if you have little time and just want something on the table. Needless to say, the style does mean that the recipes in this book aren't especially adventurous and many will be variations on what you have already tried. Still, it makes for a great go-to book and there is also information about pairing pasta with sauce.
The practicality of the recipes isn't just related to time either. Many of the options are also inexpensive, perfect for people on a tight budget. Likewise, most of the dishes are hearty and healthy, even though some do rely on heavy cream a little excessively. All of these areas make the book a perfect pick for busy students and families, along with anybody who simply wants to spend a little less time in the kitchen.
= = > Get Giuliano Hazan's Thirty Minute Pasta Here!
Pasta: Rome Sustainable Food Project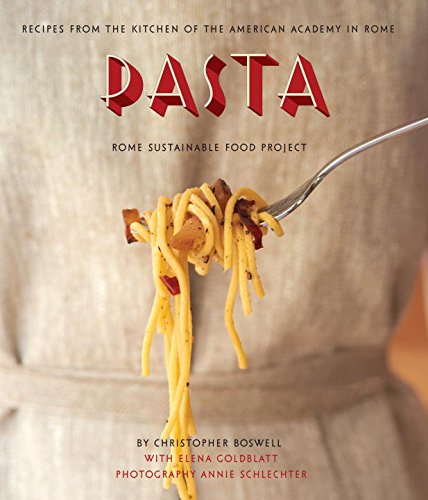 This cookbook has strong roots in Italian cooking and in the way that interns at the American Academy in Rome learn to cook. In theory, this style should make it easy for people to pick up the book and learn to cook pasta, even if they have never done so in the past.
In addition to the recipes, the cookbook also offers information about variations and refinements that you can make, along with the underlying techniques. Some people have also found that the book is also worth getting simply for the pasta sauce recipes alone, as some of these are simply amazing. These aspects, along with the 90+ recipes provided, mean that the cookbook provides a large amount of information.
= = > Get Pasta: Rome Sustainable Food Project Here!
The Essential Pasta Cookbook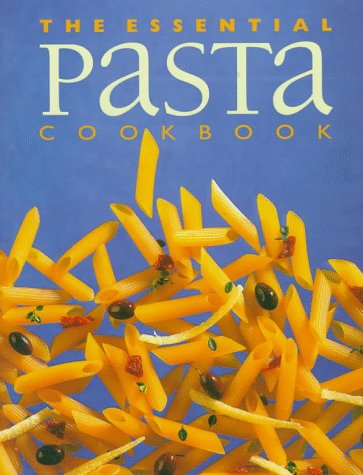 This cookbook successfully covers a range of different styles of pasta dish, including traditional recipes, along with some new and more unusual ideas. That being said, the book has been around for a while, so even the innovative meals may feel somewhat old fashioned nowadays.
Regardless, the book makes a great introduction to pasta and an easy-to-use reference book about the range of pasta dishes out there. The book also offers an introductory section that provides images of many of the different types of pasta and information about making pasta yourself. These aspects, combined with the large number of images, makes this book a highly practical guide that goes far beyond simple recipes.
= = > Get The Essential Pasta Cookbook Here!
Pasta Salad Recipes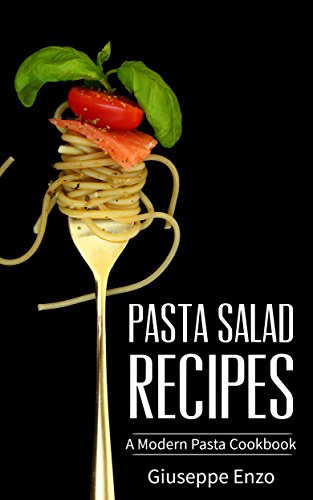 This is a fairly simple cookbook and it doesn't come with many images or nutritional information about the meals. However, we're including it because of the focus on pasta salad and the fact that the recipes themselves seem to taste great. Realistically, pasta salads often get overlooked in cookbooks on pasta, mostly because the form isn't as popular.
But, pasta salads can be amazing, especially when you are following good recipes. With that in mind, this book may offer important inspiration, especially if you haven't tried many pasta salads in the past. If nothing else, it's nice to see a pasta book that simply takes a different direction.
= = > Get Pasta Salad Recipes Here!
Healthy Pasta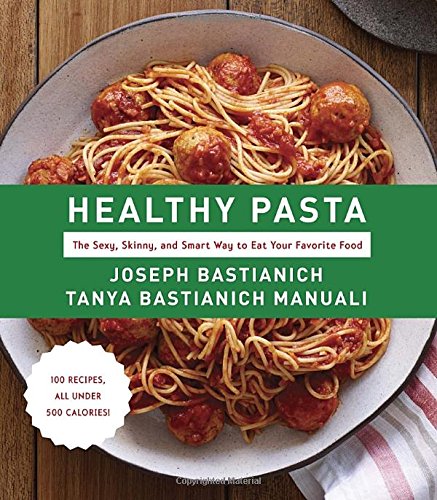 Pasta may be a popular dish but you do often end up with unhealthy recipes, many of which are fairly high in calories. This cookbook attempts to combat this area somewhat by offering a range of healthy recipes instead, ones that can help to promote weight loss. The key way that this is achieved is by creating dishes that are under 500 calories in total. Despite this goal, there is a considerable variety in the meals created, with some neat flavors in there.
Nevertheless, the definition of what is and isn't healthy varies considerably, especially nowadays. In this case, the emphasis is on low calories and low fat, which some people will disagree with. Still, if that is the type of pasta dish you want then these recipes do end up being healthier than most.
= = > Get Healthy Pasta Here!
Pasta Night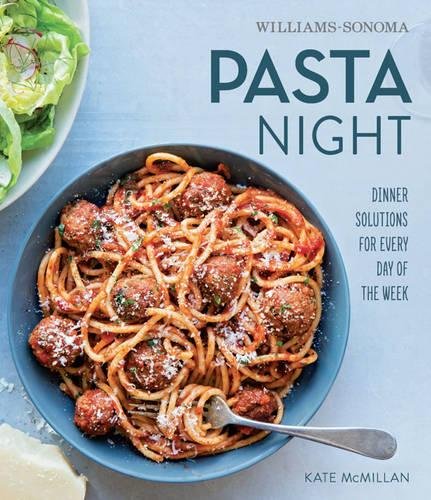 Williams-Sonoma offers a range of cookbooks focusing on specific meal types, with this being one of their options for pasta. The recipes in the book cover a range of styles and also include information about making your own pasta, if that is your preference. Unusually, there is guidance on making ready-made pasta sauce more interesting, if you don't want to make your own.
The general idea of the series is on simple, delicious and easy-to-prepare pasta dishes, which suit the whole family. With that in mind, you're not likely to find anything particularly revolutionary in the book. However, that doesn't stop it from being a good go-to guide for pasta and the style is strongly suited for families and casual occasions.
= = > Get Pasta Night Here!
The Glorious Pasta of Italy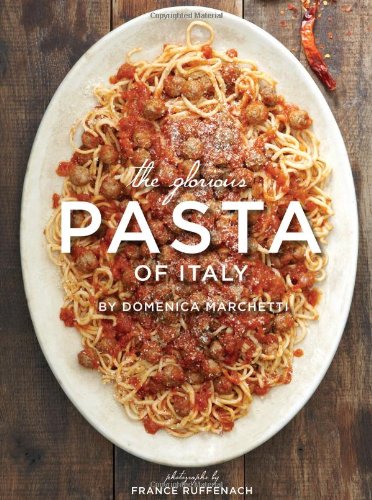 This is actually a pasta cookbook, even though the title makes it sound more like a book on its history than anything else. Like many of the pasta books on this list, the cookbook contains some information about making your own pasta, although the key emphasis is on recipes and you certainly don't need to prepare your own pasta to use them.
As with some of the other options, there is a tendency to rely on somewhat exotic ingredients and some complex steps in the recipes. However, the ingredients are easy enough to source in most areas, especially as stores have begun to cater to this style of cooking more and more. Additionally, it's often worth stepping out of your comfort zone and trying new dishes, even if they do seem confusing or difficult at first glance.
= = > Get The Glorious Pasta of Italy Here!
The Big Book of Pasta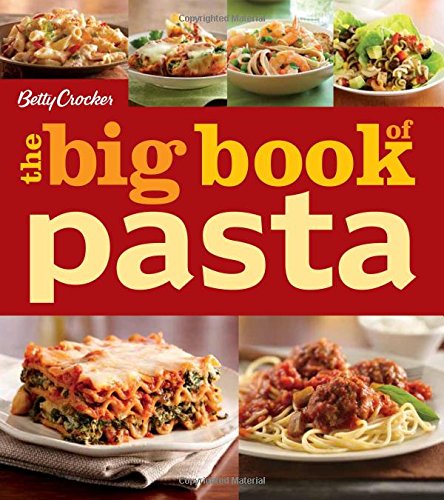 The fact that this is a Betty Crocker cookbook makes the overall style fairly obvious from the beginning. As such, there is a strong emphasis on hearty recipes, along with ones that will easily feed families who are short on time and on money.
This style is somewhat different than many of the other books on this list and means that the ingredients chosen will vary as well. This includes a greater focus on simple and easy to acquire ingredients, including options like canned tomatoes and tomato paste. Those ingredients won't suit everybody, of course, but for some families they may actually work better.
= = > Get The Big Book of Pasta Here!
Everyday Pasta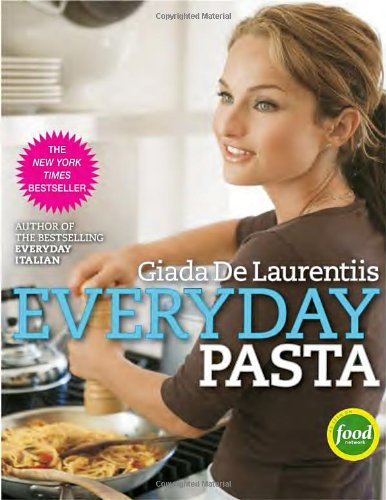 Everyday Pasta isn't just about cooking tasty pasta dishes but also about creating entire meals. As a result, some of the recipes cover appetizers, salads and side dishes to add versatility to your dinners. There is also information about how to match the pasta sauce to the shape of the pasta. That approach is important but most people don't even consider it or may not know how to do so.
With this book, the biggest advantage is simplicity. As a result, the recipes tend to be easy to prepare and the instructions provided are also very precise. This precision would allow even new cooks to follow the recipes without making errors. The simplicity also applies to cooking time and most of the meals take less than 30 minutes of preparation work.
= = > Get Everyday Pasta Here!
Back Pocket Pasta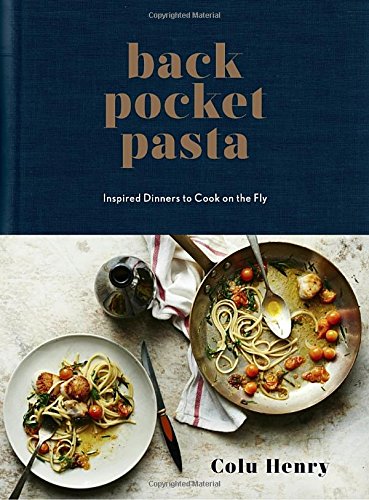 This cookbook does also have a focus on fast meals and simplicity but the style is completely different. Here, the author develops a range of techniques and recipes designed to make the cooking process fast and extremely efficient. A key component of this is the way that you can make impressive flavor combinations with a handful of ingredients. What's more, most of those ingredients are already common in the pantry, so you wouldn't need to scour obscure stores to find them.
Beyond all of this, the recipes are simply interesting. So, you're not faced with the same tired flavor combinations and dishes that every pasta cookbook seems to have. Instead, there are some unique options here, along with stunning photographs along the way.
= = > Get Back Pocket Pasta Here!
The Classic Pasta Cookbook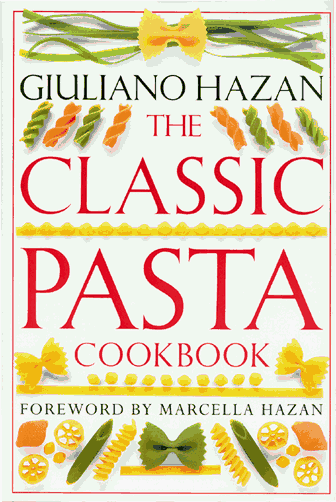 To me, this cookbook looks like something I might find in my mother's kitchen and it does have a considerable history behind it. Nevertheless, it's hard to go past the classics and the cookbook still makes for a comprehensive and relevant pasta guide.
The overall style and recipes do tend towards being fairly simple but that isn't a bad thing. Instead, there are some fantastic recipes on offer, particularly for pasta sauce. Plus, they rely on ingredients that are easy to find at the store. You may well find that some of those recipes are ones that you end up using time and time again, especially if you are cooking for an audience.
= = > Get The Classic Pasta Cookbook Here!
The Mac + Cheese Cookbook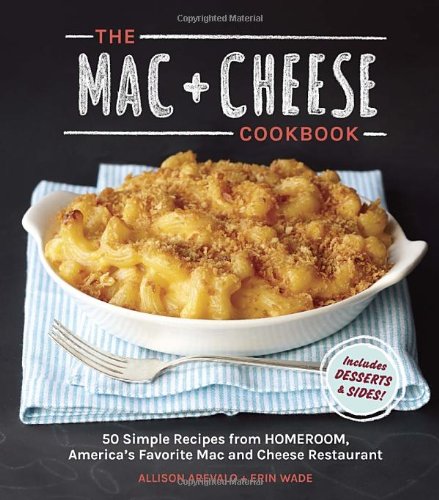 Mac and cheese is one of the most popular examples of pasta. Still, it's hard to imagine making a whole cookbook out of those recipes – although this one seems to have achieved that goal. Here, there are 50 different recipes for mac and cheese, across all different styles. Some of them are simple and perfect for kids, while others are more decadent or include extra ingredients to alter the flavor profile.
Realistically, the book is best for people who seriously love mac and cheese. Still, it is an interesting book and it would probably make a really fun birthday present for the right person.
= = > Get The Mac + Cheese Cookbook Here!
The Complete Book of Pasta and Noodles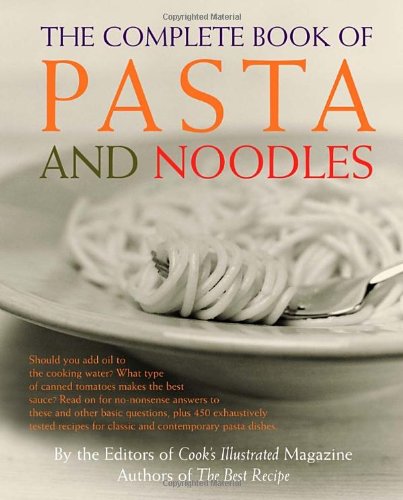 This option is different than every other cookbook on this list and that isn't just because it covers noodles as well as pasta. Instead, the authors describe it as part kitchen reference and part cooking course, in addition to the recipes offered. That description is pretty accurate too.
The overall design means that this cookbook teaches more of the basics than most other cookbooks. This includes areas like how to actually cook pasta and what you need to add during the process. Many of the topics may seem obvious but they won't be to everybody, which does make the book valuable. At the same time, there are also great recipes on offer for meals and sauces, which cover multiple different styles.
= = > Get The Complete Book of Pasta and Noodles Here!
On Top of Spaghetti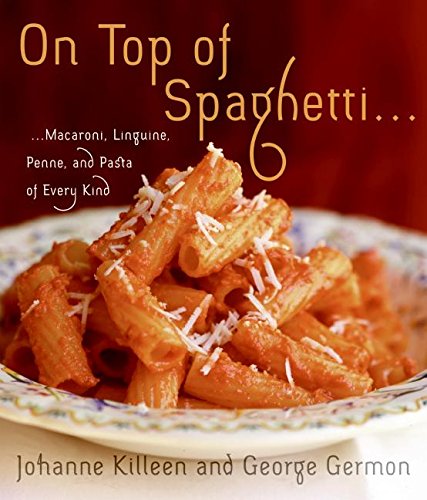 The title of the book might be on the silly side but the cookbook itself is an interesting source of pasta recipes. Many of these are simple and easy to make, perfect for people making food in a hurry and those who don't have obscure ingredients on hand. There is also a set of recipes present where the time to cook the sauce is no more than to make the pasta.
Even though many of the recipes do tend to be simple, there are also some surprises in the book. For one thing, the authors try to avoid recipes that are present in every other pasta cookbook, resulting in more unusual recipes and styles. This approach makes the book a great way for beginner cooks to start making new pasta meals.
= = > Get On Top of Spaghetti Here!
Mac & Cheese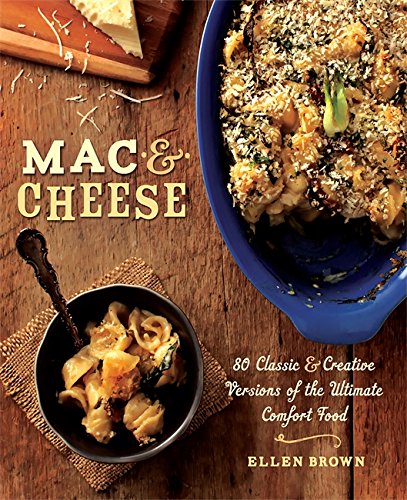 Here is a second cookbook that focuses entirely on mac and cheese, although this time there are 80 different recipes present. Despite the number of recipes, this option doesn't get repetitive, simply because many of the variations are dramatic. For example, there is a mac and cheese soufflé in the mix, as well as at least one recipe that makes use of crab.
In most cases, the complexity of flavors means that the dishes are best suited for adults. But, there is still some more basic mac and cheese recipes as well that would appeal to picky eaters and the palates of kids.
= = > Get Mac & Cheese Here!
Pasta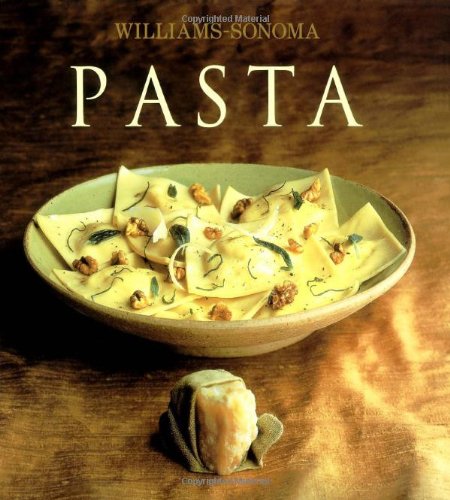 In many ways, this cookbook is on the basic side, offering around 40 recipes in total. Some of these are the common favorites that you may have cooked in the past, while others are new variations. There is also no shortage of images to guide you along the way and the book is presented well overall.
While the information here certainly isn't revolutionary, the book would be more than enough for anybody who is relatively inexperienced with pasta. Still, it may not be a good choice if you already cook pasta regularly, as many of the recipes here are classics that are present in most pasta cookbooks.
= = > Get Pasta Here!
Sauces & Shapes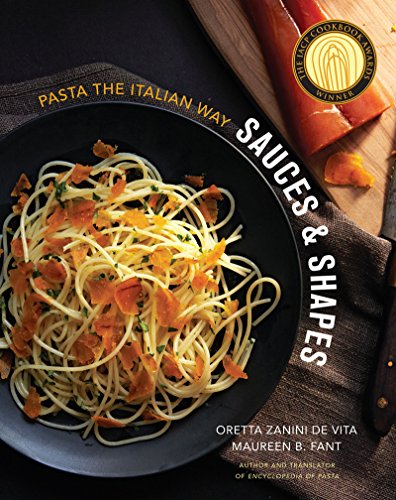 With Sauces & Shapes, the emphasis is on authentic Italian sauces and the way that these are paired with traditional pasta shapes. In doing so, the authors provide a range of common recipes, along with some that are more unusual and are not published as often.
The emphasis on authenticity means that many of the recipes are different than you may expect. Likewise, there is an emphasis on not making substitutions for ingredients, which may not suit everybody. However, this focus can also be a positive thing, especially as the book provides a range of information about cooking, serving and even eating pasta. Even if you don't plan on following the advice word for word, the information provided is enlightening.
= = > Get Sauces & Shapes Here!
The Silver Spoon Pasta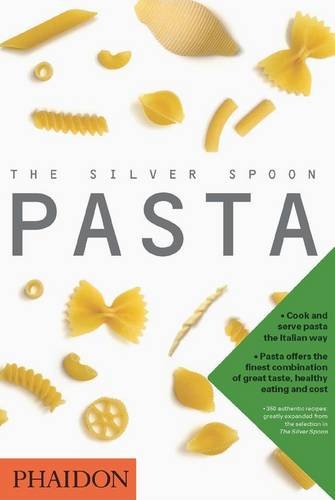 Without a doubt, the most significant thing about this pasta cookbook is the sheer number of recipes. Many of the books on this list have offered perhaps 50 or 100 different options but this one has 350 pasta recipes, including classic and modern variations.
With that in mind, the book is amazing as a resource guide, especially if you're looking for just a single pasta cookbook for your kitchen. Nevertheless, despite having 350 recipes, the book does tend towards basic and repetitive, with many of the recipes being similar to one another. So, while it may work perfectly for a beginner, you would need to turn to a different book if you wanted more unusual recipes.
= = > Get The Silver Spoon Pasta Here!
The Pasta Bible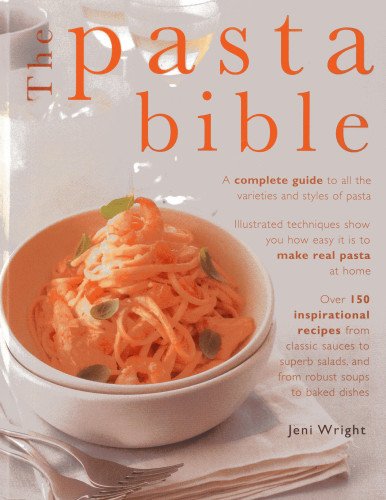 This is another cookbook that could work well as a resource guide, especially for people new to cooking pasta. However, in this case, there is considerable variation in the dishes and their styles. For example, the book includes salads and soups that use pasta, rather than just dishes where pasta is the main ingredient.
At the same time, the cookbook has no shortage of great photographs. These make the recipes easy to follow and are strongly inspirational.
= = > Get The Pasta Bible Here!
Pasta: Every Way for Every Day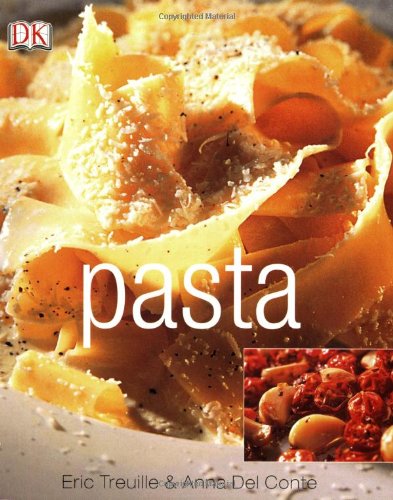 The convenience factor is one reason why people heavily rely on pasta in the first place and this book emphasizes that area. To do so, the recipes tend to rely on ingredients that are easy to access and techniques that are not time-consuming. Additionally, the authors offer information about how to cut down on time. They also make it easy to see how long recipes take and what work can be done in advance.
= = > Get Pasta: Every Way for Every Day Here!
The Four Seasons of Pasta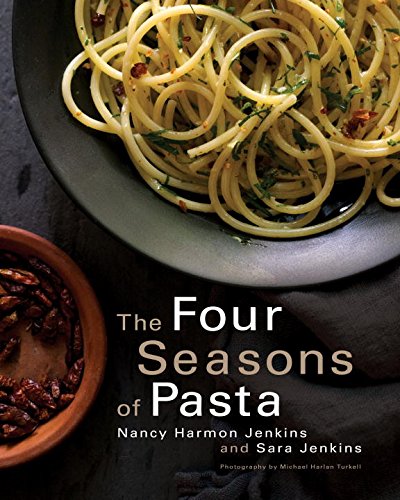 As the name suggests, The Four Seasons of Pasta is a seasonal cookbook. So, the authors offer a range of recipes (120+) that take advantage of seasonal ingredients. Some of those come from supermarkets, while others are ones that you may need to find at local farmers' markets and similar locations.
The style works perfectly for anybody who loves to rely on fresh ingredients. At the same time, the approach means that you can make dishes that suit the time of year. For example, winter pasta meals would often be heavier and more filling, while summer ones may be lighter and have fresher flavors.
= = > Get The Four Seasons of Pasta Here!
Pasta Fresca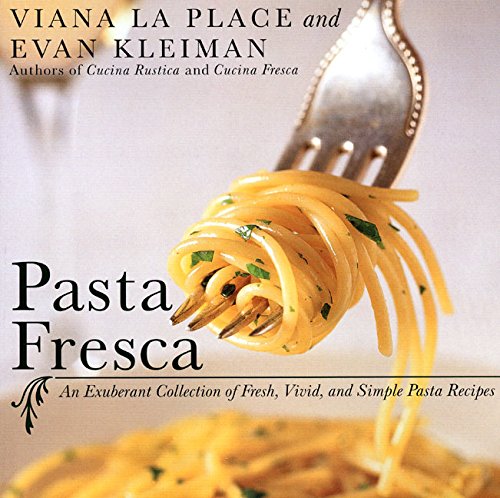 The focus here is all about fresh flavors in pasta, along with ensuring that the recipes are simple to prepare. The end result is pasta dishes that offer great flavor profiles. Some of these also take advantage of unusual combinations of ingredients.
The overall style is fun and it's nice to see a pasta cookbook that breaks out of the box with meals. Nevertheless, be aware that this isn't an image-heavy book and a few of the ingredients are tricky to find. If you are willing to go to the work, then you'll find that the recipes in this book are more compelling than most.
= = > Get Pasta Fresca Here!
Quick From Scratch Pasta Cookbook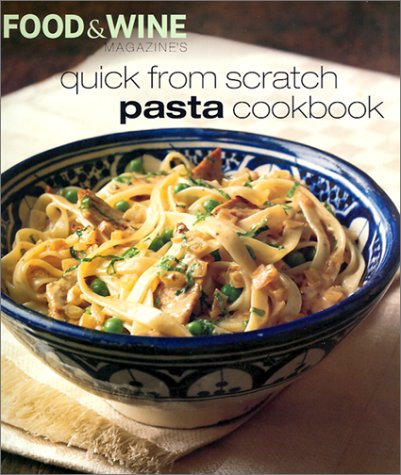 The title for this cookbook implies that you are actually going to be making pasta but that isn't the case at all. Instead, this is a cookbook that relies on fresh or dried pasta that you buy from the store. There are great cookbooks for making your own pasta out there, but this isn't one of them.
Still, despite the issue with the title, this cookbook is a good resource for any kitchen. One advantage is that it doesn't just stick to Italian-style recipes. Instead, there are many different styles and combinations, including Asian and American dishes, along with variations on classics.
= = > Get Quick From Scratch Pasta Cookbook Here!
Melt: The Art of Macaroni and Cheese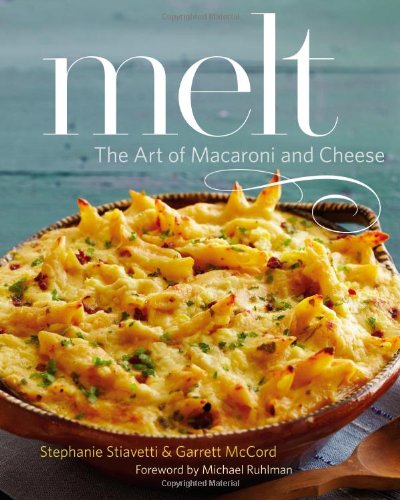 Of all the classic pasta dishes, macaroni cheese seems to get the most attention, probably because the combination of flavor and texture just works so well. Regardless, this is the third book on the list that focuses on this dish and once again it offers a range of related recipes. Some of these are simple but many others are complex.
At the same time, the recipes here often rely on unusual ingredients and flavor combinations. The book also heavily relies on specialty cheeses, some of which are expensive or hard to find. This makes it a great way to expand your palate for cheeses, especially if you tend to like meals that are a little unusual.
= = > Get Melt: The Art of Macaroni and Cheese Here!
Gluten-Free Pasta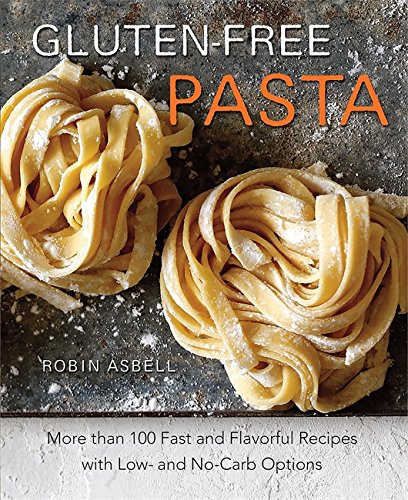 This book is a combination of two different areas, recipes that use pasta and recipes for making your own gluten-free pasta. The approach also means that the various recipes come with either low-carb or no-carb options, making them suitable for a wide range of different diet types.
= = > Get Gluten-Free Pasta Here!
One-Pot Pasta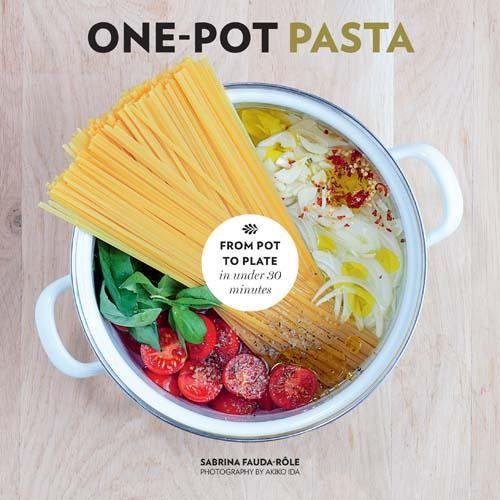 One pot meals work well in many situations, yet most cookbooks don't focus on them too heavily. In this case, all of the recipes are designed to be made in one pot, which dramatically cuts down on the amount of washing up you have to do. The style is also perfect for small kitchens and for when you want to cook without much effort.
The recipes themselves work well and there are some unusual approaches that help to make the final meals creamy and enjoyable. While this isn't the most popular cookbook out there, the unusual style and great images make it worth trying for yourself.
= = > Get One-Pot Pasta Here!
Pasta Revolution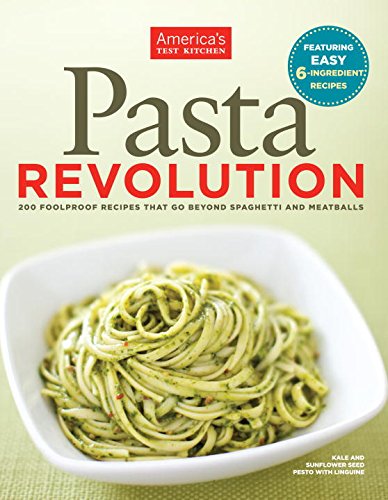 Pasta may be associated with the same types of meals time and time again but this recipe book attempts to change that up. To do so, the book offers a range of different styles and dishes, including some that use just six ingredients and others that are made in one pot or are simpler approaches to traditional options.
The cookbook is also a powerful choice for the sheer number of options. It offers around 200 different recipes, many of which are lower in calories. There is also some variation in the sizes of recipes and many are scaled down so they can serve two. This is a great direction because too many cookbooks ignore people who aren't preparing food for an entire family at a time.
= = > Get Pasta Revolution Here!
Top Pick
There is no shortage of different pasta cookbooks, including many that didn't make it onto this list. But, if you had to just pick a single book, then we recommend Everyday Pasta by Giada De Laurentiis. With more than 100 recipes, there is no shortage of variety in this cookbook, especially as those recipes include salads and side dishes, as well as full meals.
The cookbook is also a good option for people wanting easy-to-prepare meals that are still big on flavor. In most cases, the recipes on offer require no more than 30 minutes of prep work. Likewise, the ingredients needed don't tend to be too difficult to find. As such, the cookbook is easier to follow than most but still has some interesting dishes on offer.