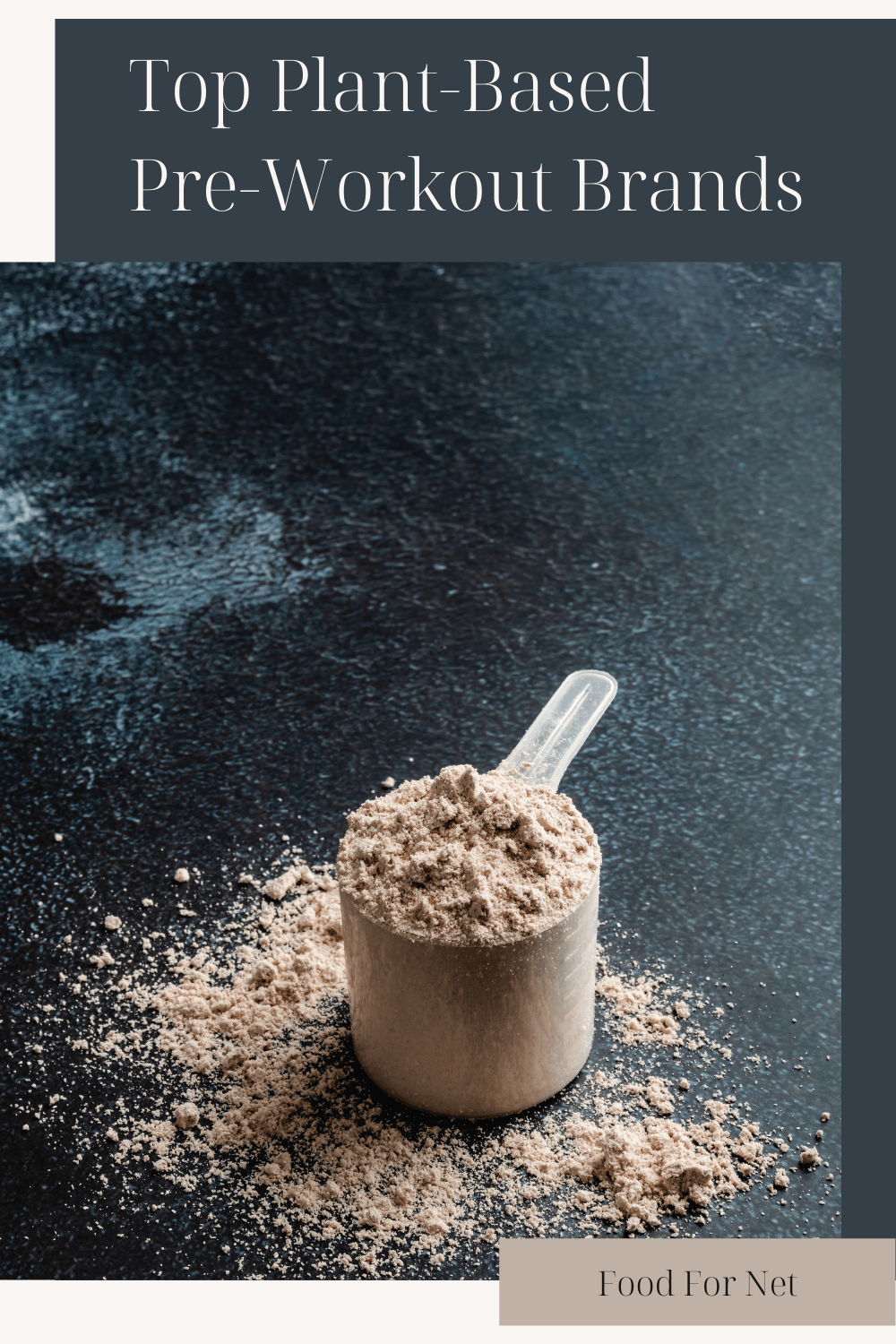 Pre-workout is an interesting beast – it's the go-to solution for many who want a boost of strength and energy for their workout session, but it requires a balance, too. It's absolutely possible to overdo it, and it's also possible to build up a tolerance if you're not careful. Another issue is that many pre-workout drinks contain artificial ingredients and also plenty of sugar! Many love it when their supplements taste great, but you have to consider the cost.
To achieve the sweetness they sometimes offer, they're full of sugar which is counterproductive to the healthy lifestyle you're trying to achieve. The good news is that there are plenty of great vegan pre-workout products out there that not only bar the use of animal byproducts, but they also tend to focus more on healthier, more natural ingredients. It's with a natural, plant-based pre-workout that you'll get the surge of energy you're looking for without an influx of sugar and fillers.
Once you find your ideal pre-workout, your gym sessions will never be the same. These products are designed to help keep you going longer and push yourself harder. Used correctly, they're an amazing tool to reach your goals faster. Look carefully at the ingredients, dosages, and instructions on the following plant-based options and consider starting with one of them. These are made to enhance your workout in a healthy, ethical, and eco-friendly way.
The Best Plant-Based Pre-Workout Brands
1. Pre Lab Pro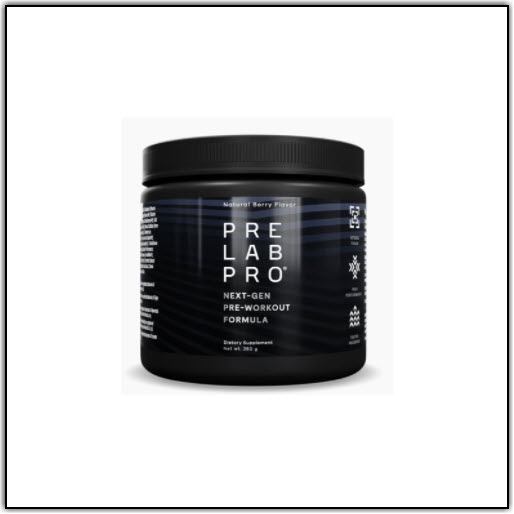 Pre Lab Pro says they are among the cleanest, highest quality pre-workouts on the market. It's a tough claim to back but the science and the ingredients don't lie. Not only do they have ingredients based on research and science but they use the most advanced form.
Not only that but they've designed their products specifically to energize and strengthen you without the typical pre-workout "jitters" and other side effects that often come with this surge. In addition to being vegan, it's also non-GMO, gluten-free, soy-free, allergen-friendly, and free from all synthetic additives.
Ingredients include beetroot powder, natural caffeine, L-theanine, and more. They not only list their ingredients on their website but they take it a step further with in-depth information about each ingredient, what it does, and why they included it in the formula.
There's also plenty of information about how exactly their formula works to give you energy in a natural and healthy way. They're about as transparent as it gets because they've got nothing to hide. It's a quality, science-backed, effective, and healthy product through and through!
2. 4 Gauge

4 Gauge is an amazing product for those looking to achieve the most explosive workouts imaginable. They reiterate this point in the very design of their product, which is packaged in what vaguely resembles a bullet, and they refer to each container as a "round."
Novelties aside, it's a good product that yields real results. Not only does it provide a healthy surge of energy, but it does so without a crash or any unwanted jitters. It also contains specific ingredients to help you build muscle and recover faster – both of which are important elements in any workout routine and lifestyle.
Unlike many pre-workouts, 4 Gauge contains no proprietary blends. They proudly tell you exactly what's in there and in exactly what doses. They're also proud to use only natural sources, meaning there are no synthetic ingredients or artificial sweeteners. They also make a point to stay on top of new trends and research, regularly updating their formula to keep it, and you, on top.
Ingredients include caffeine, L-theanine – an amino acid from tea leaves, L-citrulline – from watermelon, and more. Each ingredient is carefully selected to offer maximum benefit. If you're interested, they also have a formula made for women specifically.
3. Powher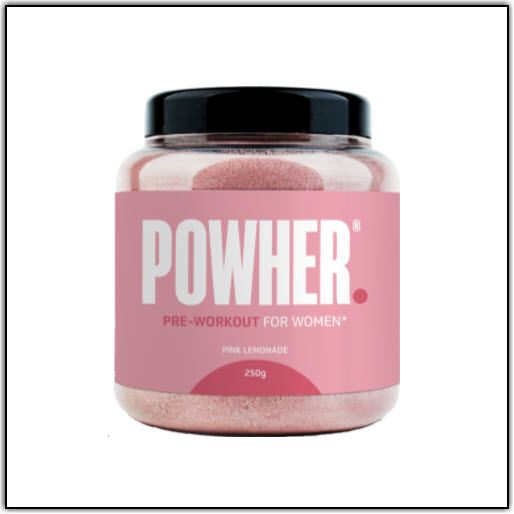 Many pre-workout products are designed and formulated for men by default. And while this usually doesn't mean the product is unsuitable or ineffective for women, it wasn't made with them in mind.
Powher has a slightly different goal than regular pre-workouts. Most of these products come with images of lean, ripped athletes with massive upper bodies. There's nothing inherently wrong with this and it appeals to the masses as a goal to work towards. However, not everyone is after huge, bulking muscles. Sometimes, you just want something to improve your focus and endurance in the gym while you get stronger, lose weight, tone up, whatever your goal may be.
Powher was made with this in mind. They still aim to give you the energy necessary for a powerful, effective, limit-pushing workout. But, they do so without the overstimulated ingredients that come with an eventual crash that often comes from too much caffeine.
That's not to say they don't use caffeine, but it's minimal. To help you achieve your desired energy levels, instead of more caffeine, they add a caffeine amplifier called enxtra. This comes from a plant in the ginger family and works alongside caffeine to extend the energy boost.
4. Naked Energy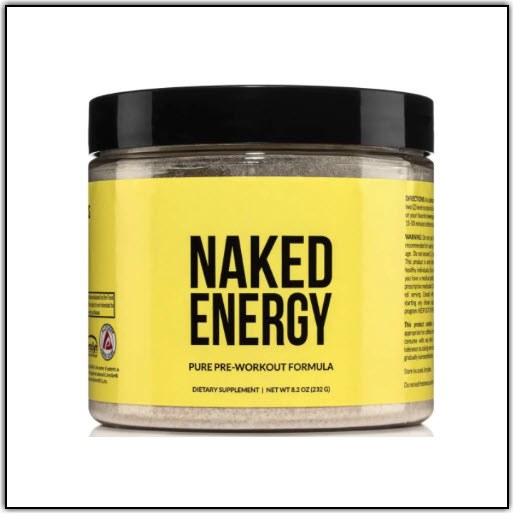 Naked Energy is high-quality, super-clean, all-natural, and extremely versatile. It's not only vegan and plant-based but it's gluten-free, GMO-free, soy-free, and keto-friendly. It's designed to not only increase your energy but improve your mental focus, overall performance, and speed up recovery.
They use naturally-sourced caffeine as their base, with other ingredients like L-arginine and beta-alanine to enhance the effects. It also contains a small amount of creatine to assist in the faster building of muscle. Because the ingredients are so clean, you won't experience the crash that comes after many other pre-workouts.
While many factors go into how long your pre-workout will last, they are confident that their ingredients are enough to carry you through even a two-hour workout – while still being a completely safe amount as long as you take it correctly!
5. Transparent Labs Bulk Preworkout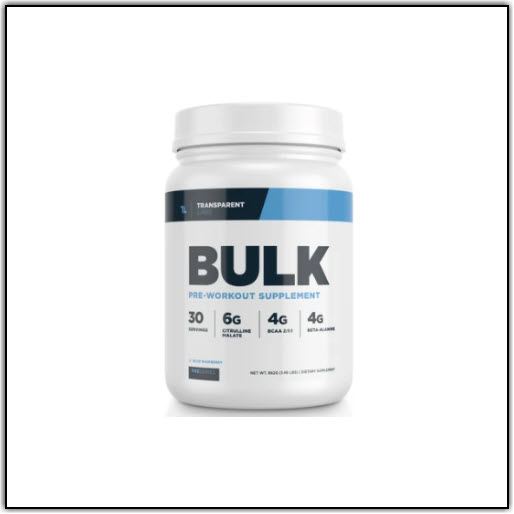 Transparent Labs Bulk Pre-Workout is for those that want to not only energize and sustain their workouts but to bulk up quickly but properly. Each and every ingredient here is backed by extensive scientific research and is included in proven effective doses.
It's used by everyone from the everyday gym-goer to professional bodybuilders, thanks to its consistent and exceptional results. Their list of ingredients may be longer than some but that doesn't mean they're not clean – they simply all work together to create the effect you want. The formula also includes vegan-friendly BCAAs which play a major part in how this pre-workout helps build your muscle.
Transparent Labs also has a few other products to round out your workout routine. This includes creatine which also helps build muscle and grass-fed whey protein to amp up your smoothies, post-workout drinks, and more.
How to Maximize Your Pre-Workout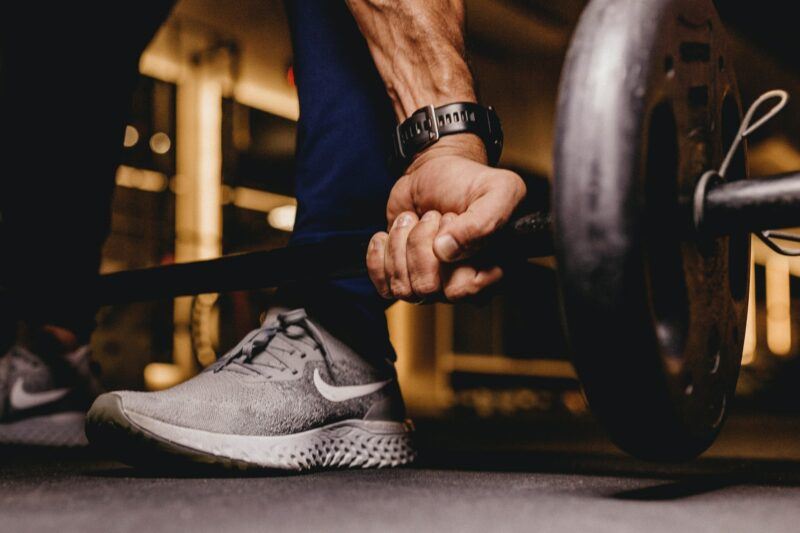 Pre-workouts are designed to help you maximize your energy, stamina, performance, and ultimately, results. This is contingent, however, on using the product properly. In addition to the instructions that come with the product, there are a few other things you can do to ensure maximum safety and efficacy:
Don't Deviate From Instructions
Most pre-workouts recommend taking one scoop 15-30 minutes before your workout. Both of these elements are crucial – take it too early and it won't be as effective. Take too little and it won't be as effective, take too much and it becomes unhealthy and potentially dangerous.
The bottom line is that you must remember you're dealing with stimulants, using them incorrectly will have consequences. Some products will suggest taking a double dose IF one scoop isn't working for you. If this recommendation is present, it's safe to do so. If the bottle doesn't include these instructions, it's not recommended to increase the dosage on your own.
Hydrate
If you're at all dehydrated, the pre-workout won't be as effective. It's important to drink water before, during, and after your workout to maintain proper hydration, energy, and focus. You may also consider mixing some electrolytes into your water for increased hydration and muscle support.
Fuel Up
Even if you're comfortable working out on an empty stomach, it's not recommended if you want to maximize gains! Not only does a good pre-workout meal or snack contribute to the maintenance of energy levels but it gives you more strength and supports your muscles. Carbs are often vilified, but right before a workout is actually a great time to eat them as they'll provide energy without bogging you down too much. High fats and fiber-filled foods are ones to avoid before working out.
Take Breaks
Over time, your body will grow accustomed to the stimulants in your pre-workout and build up a tolerance. This is why it's important to cycle off your pre-workout every few weeks. You can take stimulant-free pre-workouts during this time if you still want an energy boost. You may also consider cycling through different pre-workout products that contain different ingredients, in addition to cycling off, to further prevent building up too much of a tolerance.