If you're obsessed with pasta or if you simply love good home cooked food, then one of the best approaches is making your own pasta. This is an idea that many people overlook or ignore, simply because it sounds complicated and involves extra work.
But, there is also something wonderful about homemade pasta. For one thing, it simply tastes better. This means it results in higher quality meals overall. At the same time, making your own pasta gives you more control over what you're eating. By doing so, you can cut down on the additives and also ensure that the pasta you make is the perfect fit to whatever meal your cooking.
Finally, making your own pasta is much easier than it seems. For that matter, the process can even be enjoyable, especially once you get the hang of it. To make that process simpler still, this post highlights some of the best cookbooks out there for making your own pasta.
Now, there isn't a large number to choose from but this isn't a bad thing. Instead, many of these books are amazing resource guides on their own. Once you have got the hang of actually making your own pasta, you can also turn to more conventional pasta cookbooks for inspiration about additional dishes to create using your pasta.
Homemade Pasta Cookbooks
Making Artisan Pasta
Homemade Pasta Dough
Stuffed Pasta
Mastering Pasta
Handmade Pasta Workshop
Flour + Water: Pasta
Gluten-Free Pasta
Top Pick
Making Artisan Pasta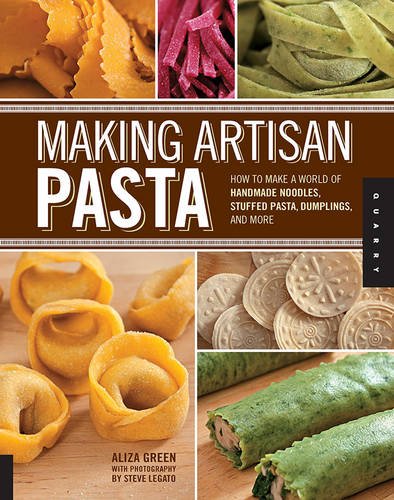 The emphasis of this book is on the more unusual styles of homemade pasta, particularly those that have an interesting shape or are stuffed. There is also detailed information about various considerations, such as the eggs that you choose and the type of flour. As a result, the book is a powerful resource for information about pasta making and how to do so effectively.
Nevertheless, how well this book works depends on what you're looking for. For example, the book has a stronger focus on information than recipes, so it may not suit people who are simply looking for easy to follow recipes. This design may also make the book best for people with some experience in pasta making, rather than beginners.
= = > Get Making Artisan Pasta Here!
Homemade Pasta Dough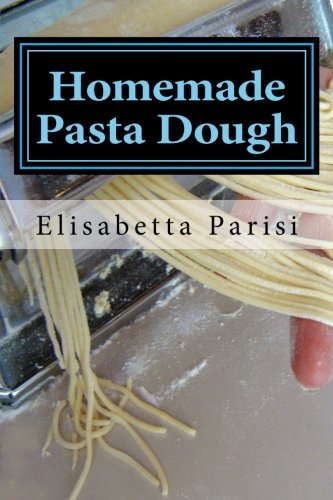 In many ways, this cookbook acts as an introduction to the world of making your own pasta. One reason for this is it takes a relatively basic approach and certainly doesn't include the depth of information that was present in the previous book or some others on this list. Likewise, there isn't much information about what to do with the pasta once it has been made. There are some recipes in this regard but less than you may expect.
Nevertheless, there are many positive aspects to the book too. For one thing, the simpler approach makes it easier to understand, especially for people who aren't experts in the kitchen. Additionally, many people don't need complex and comprehensive information, especially if you were simply trying to make basic pasta dishes. As a result, the book would still end up being a good fit for many people and it is an inexpensive place to start.
= = > Get Homemade Pasta Dough Here!
Stuffed Pasta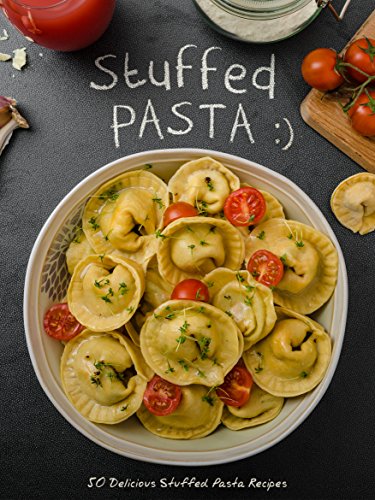 Making stuffed pasta may seem complicated but, as this cookbook shows, it doesn't have to be. Instead, you can make it at home with relative ease and there are many different options for filling. By doing this, you also have considerably more control over the finished product, giving you the chance to create something tastier and healthier at the same time.
Unlike the previous examples, this cookbook is just about the recipes. Likewise, it does assume you have the right pasta machine for some types of pasta, like ravioli. You may well already have those tools if you're considering making your own pasta. Still, it is an area to be aware of for this book and pasta making in general.
= = > Get Stuffed Pasta Here!
Mastering Pasta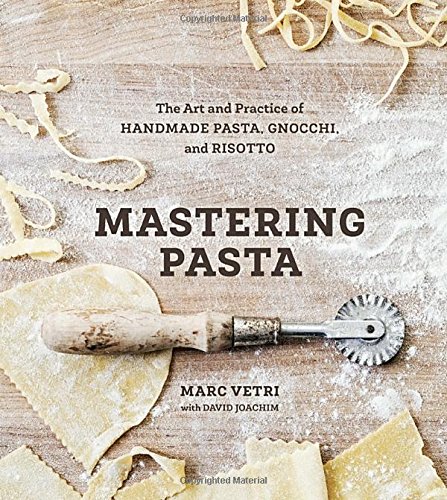 With more than 100 recipes on offer, Mastering Pasta is a cookbook that offers a considerable range of recipes, along with techniques and guidance for making your own pasta. Indeed, there is a wealth of information on offer, including recipes that go beyond what other pasta-making books provide.
Nevertheless, one thing worth mentioning is that while the book is informative and detailed, most of that information would be relevant to experienced pasta makers and chefs. As a result, the book might not be suitable for beginners, especially as the author does spend a considerable amount of time raving about pasta rather than providing practical information.
= = > Get Mastering Pasta Here!
Handmade Pasta Workshop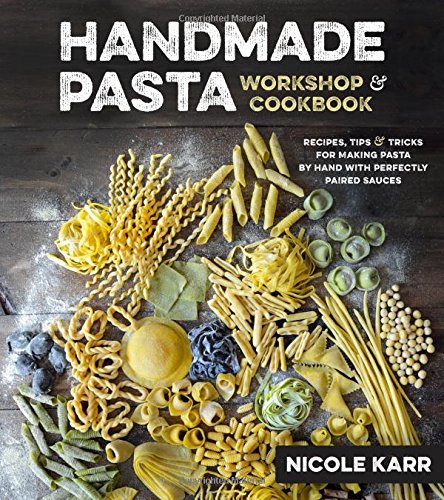 There is significant overlap with the various pasta making cookbooks, so the description for this one may start to sound fairly familiar. For the most part, the book focuses on two directions – actually making the pasta and various sauces to pair with it. As part of this, there are also recipes for the pasta itself and instructions about how to create full meals.
One of the best things about the book would be the images. Many cookbooks do have images of the finished dishes but this one was a little different. Instead, the pictures often helped explain specific techniques, ones that might be hard to follow in text form alone. This style means that the recipes on offer would be easier for beginners than most of the other handmade pasta cookbooks.
= = > Get Handmade Pasta Workshop Here!
Gluten-Free Pasta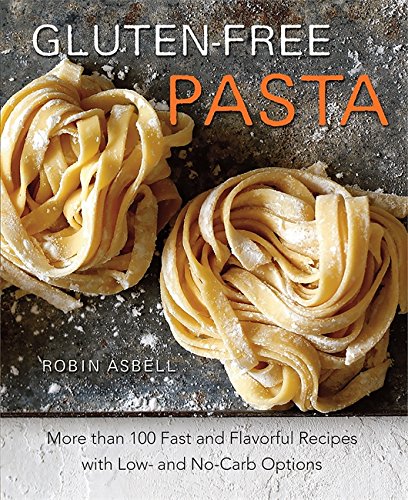 Like many of the books on this list, Gluten-Free Pasta offers some recipes and information about making pasta, along with additional recipes for creating dishes. However, the most interesting thing here is that the book is suitable for anybody following a gluten free diet. At the same time, the recipes have low-carb and no-carb options, meaning they could work for people on the ketogenic diet.
The book is especially appealing if you want to eat pasta on a gluten-free diet, rather than having to rely on spiralized vegetables as a pasta alternative.
= = > Get Gluten-Free Pasta Here!
Top Pick
Finding a top pick for pasta cookbooks is tough because the best choice strongly depends on the experience level and needs of the person making pasta. For example, many people don't want to have to buy expensive flours or follow fiddly techniques to get the pasta perfect. Yet, that style may be exactly what other people are looking for.
Nevertheless, we do recommend one cookbook, which is Flour + Water: Pasta. This cookbook manages a good balance between complicated and simple, offering good images and instructions along the way. While some recipes are designed for more skilled and experienced cooks, many others are basic and can be a good place to get started.