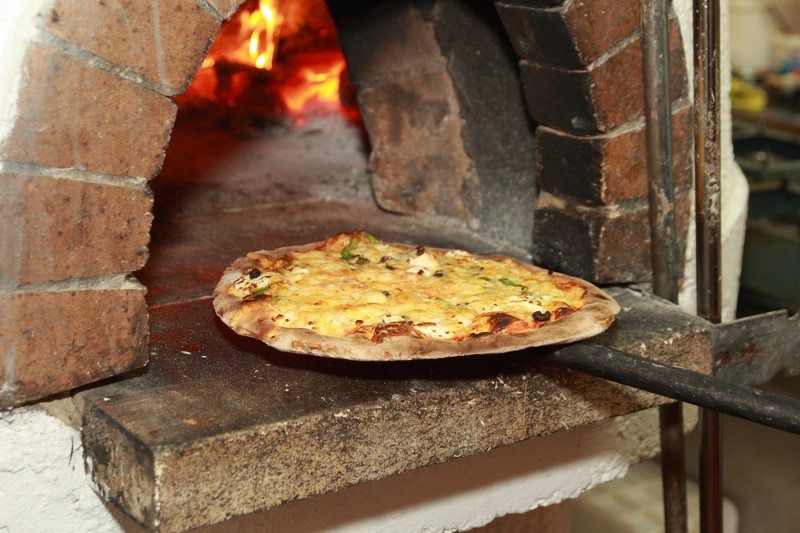 For the most part, people tend to cook their food with all the convenience of modern appliances and tools. Likewise, cookbooks tend to focus on recipes for this general approach. But, this isn't the only method. In fact, there is something appealing about getting back to basics and cooking with actual fire, rather than conventional ovens.
In this case, we're looking at one popular trend, which is wood fire cooking. For the most part, this idea refers to relying on a wood fire oven. Wood fire ovens are fun to use and they also produce amazing food. One reason is that there is a smoky depth to your flavors that you don't get with other methods of cooking. At the same time, you can simply produce different results than you normally could.
Often, people focus simply on wood fired pizzas. But, there is actually a wide range of food that you can cook with a wood fire oven. Likewise, you can also cook some meals with a wood fire directly and there are various other ways to use fire to your advantage.
Regardless of what you want to make and the tools you plan to use, finding good recipes and directions is a critical first step. Powerful or not, wood fire cooking is tricky to get right and you're going to find yourself making many mistakes along the way. A cookbook won't eliminate this issue entirely but it can make the process much easier.
So then, in this post we're taking a look at the best wood fire cooking cookbooks currently available. Some of these are specific to wood fire ovens, while others consider a range of related approaches, including simply cooking over an open fire. But regardless, they all offer valuable recipes, ideas and advice.
Wood Fire Cooking Cookbooks
Cooking with Fire
Wood-Fired Cooking
The Art of Wood-Fired Cooking
Wood-Fired Oven Cookbook
From the Wood-Fired Oven
The Essential Wood-Fired Pizza Cookbook
Mallmann on Fire
Cooking with Fire
Top Pick
Cooking with Fire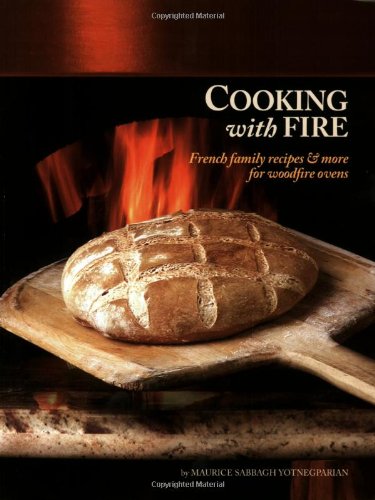 This particular cookbook is more controversial than most, with some loving it and others hating it. However, there is some good information on offer, including the recipes themselves and instruction on using a wood fire oven. There is also a decent number of recipes on offer, across multiple different types of food. So, there are more than enough options to get you started.
Unusually, the book actually comes with a DVD, which provides a more powerful introduction for complete beginners. This aspect may be uncommon but it does make sense, especially as there are many different considerations involved when you cook using wood fire ovens.
= = > Get Cooking with Fire Here!
Wood-Fired Cooking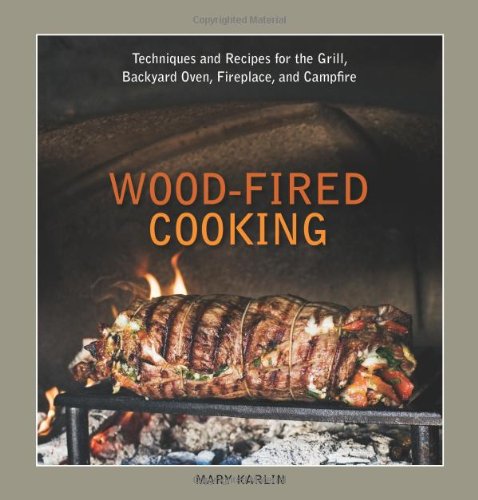 The title of this cookbook may be Wood-Fired Cooking but it isn't just about using a wood fire oven. Instead, the book covers various other approaches as well, including the campfire, grill and fireplace. Because of this, there is less direction provided about wood fire cooking specifically and only a subset of the recipes directly apply to cooking in this way.
This is a pretty big disadvantage if you specifically want to cook with a wood fire oven. However, if you're interested in other ways of cooking with fire as well, then the book could be valuable. The book also has relatively few images, which would make it harder for many people to use.
= = > Get Wood-Fired Cooking Here!
The Art of Wood-Fired Cooking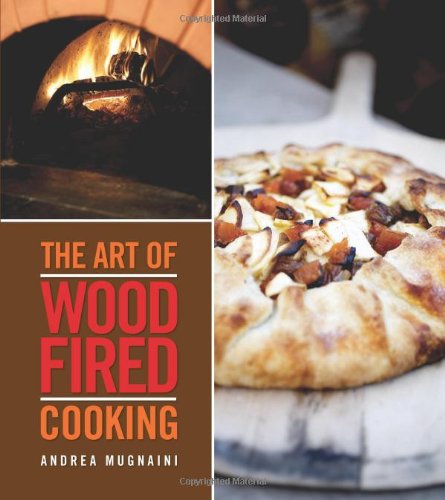 The Art of Wood-Fired Cooking is as much a guide book as it is a cookbook. So, there are recipes on offer but there is also a considerable amount of information about wood fire cooking in general and how it works. For example, the author talks about areas like where to place the fuel and the food, ways to determine the temperature and how to get the cooking started.
One of the main reasons to consider this cookbook is that it goes far beyond wood fired pizza. Instead, there are many different types of recipes, including some that you wouldn't have considered doing in a wood fired oven previously.
= = > The Art of Wood-Fired Cooking Here!
Wood-Fired Oven Cookbook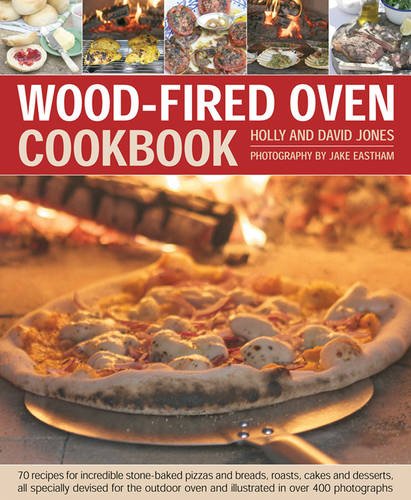 This cookbook offers a good balance of approaches, including information about using a wood fired oven and about the meals that you can cook. One interesting aspect is that there is advice about ways to take advantage of the way that temperature changes in a wood fired oven. Specifically, there are some recipes that work well when the oven is at its hottest and others you might try when it is cooling down and has residual heat.
The recipes on offer are also on the basic side, which makes them viable for beginners and experts. This doesn't mean that the recipes are boring, not at all. Instead, the recipes are what many people would consider 'normal' food and you wouldn't have to spend a long time hunting out exotic ingredients.
= = > Get Wood-Fired Oven Cookbook Here!
From the Wood-Fired Oven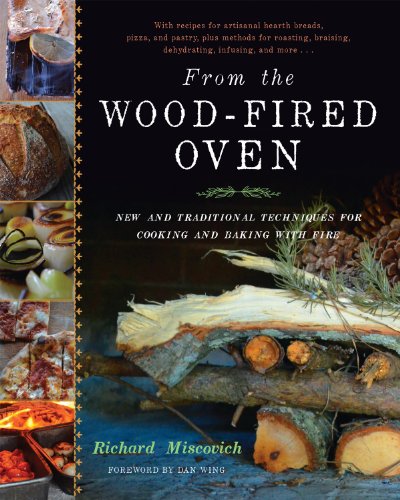 One of the main ideas of this cookbook is getting the most out of a single firing of a wood fire oven. With this in mind, there is a considerable amount of practical advice provided, along with recipes that take advantage of different temperature windows. Many of the ideas presented here aren't included in other books, which makes this an especially valuable option. For example, there is information about infusing oils and food dehydration, along with more conventional recipes and directions.
The one downside is that the style means there is more time spent on instruction and relatively few actual recipes. This makes the book more relevant as a resource and a how-to guide, rather than an actual cookbook for your kitchen. With that in mind, how well the book works will entirely depend on what you are looking for.
= = > Get From the Wood-Fired Oven Here!
The Essential Wood-Fired Pizza Cookbook

Needless to say, the emphasis of this cookbook is entirely on wood-fired pizza. So, you won't find recipes for other types of dishes. Likewise, all of the instruction provided for wood fire cooking is focused on the idea that you're going to be making pizza. This isn't a bad thing though. After all, many people do buy wood fire ovens specifically so they can make their own pizzas.
The recipes themselves are varied and they don't just stop at pizza toppings either. Instead, there are recipes for pizza dough and for sauces that you might use on or with the pizza. The various recipes give you considerable versatility and are perfect if you want to make great wood-fired pizzas.
= = > Get The Essential Wood-Fired Pizza Cookbook Here!
Mallmann on Fire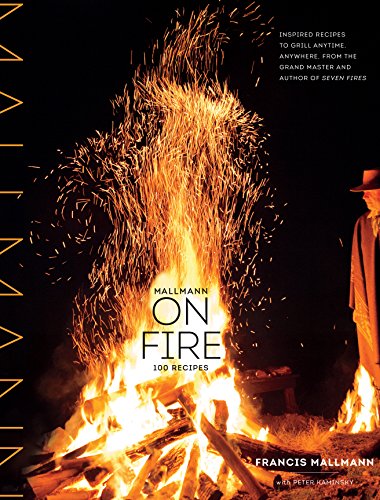 Mallmann on Fire isn't specifically about wood fire cooking. Instead, it is a book that focuses on cooking with fire in general. However, there is no shortage of information about doing so effectively, including managing your fire well. Likewise, some of the recipes do directly apply to wood fire cooking.
But, be aware that this isn't a typical cookbook. Instead, much of the book is almost like a love letter to the idea of cooking with fire and there is considerably more discussion than practical information.
= = > Get Mallmann on Fire Here!
Top Pick
Wood fire cooking may be increasing in popularity but there are still relatively few cookbooks out there that specialize in this field. For that matter, only around half of the ones listed here focus entirely on wood fire cooking. But, if you are seriously looking into this approach (and, it is worth it!), then we recommend the Wood-Fired Oven Cookbook.
Hands down, this cookbook tends to get the best reviews and has hardly any complaints. At the same time, the authors have a great balance of information and recipes, making it perfect for beginners and more experienced wood fire cooks.
The other compelling thing is the sheer number of photographs. Cookbooks are often relatively scare with images but this isn't the case here. Instead, there are many different photos present and these serve to highlight the techniques at hand. That style makes the recipes much easier to follow and makes the book more useful overall.