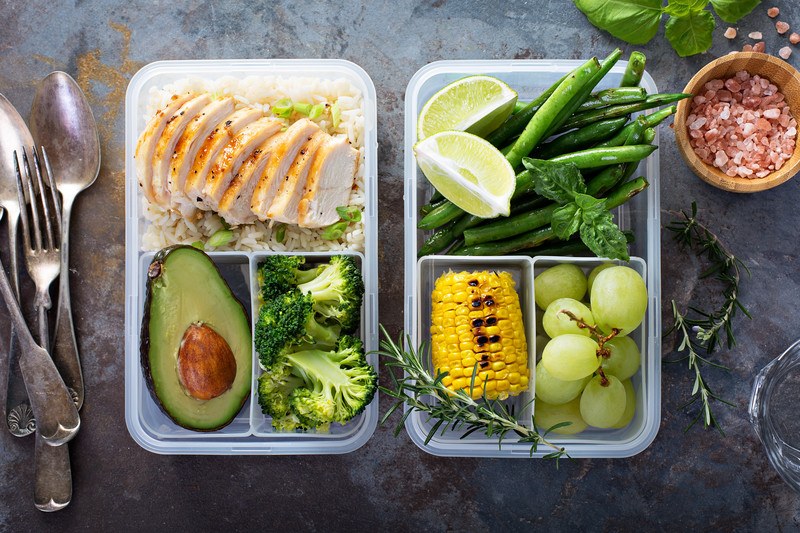 Cookbooks are a great tool for ensuring that you end up with tasty and flavorsome dishes, even if you've never tried that particular style of food before. And, there is no shortage of different recipes out there, along with various styles of cooking.
But, in this post, we're taking a look at a slightly less common idea. In particular, all of the books featured focus on meal prep or making food ahead in some form or another. So, these might involve recipes that you cook, portion out and put in your freezer, or recipes and ideas that simply teach ways to prep for meals effectively. Alternatively, they may be recipes focused around portioning out meals for multiple days in a row.
Regardless of the style, these cookbooks are all great options for anybody who is trying to be efficient with their time in the kitchen. This idea can also work very well if you often buy food in bulk or have a large amount of storage space.
At the same time, many of these books emphasize healthy eating. So, they provide realistic ways to promote health through your diet, even if you are short on time or energy.
Meal Prepping Cookbooks
The Ultimate Meal Prepping Cookbook

This cookbook comes from the author Jeremy Stone and it takes many of the same approaches as the previous examples. This includes a strong emphasis on clean eating and on weight loss.
The author also includes full nutritional information for each recipe, giving people the ability to know exactly what they would be eating before they make it.
Now, as is often the case, there is some debate about whether or not the recipes provided are healthy or not.
This isn't too surprising, as there is no consensus on precisely what food is healthy, especially in regards to how many carbs we should or shouldn't be consuming. Still, for most people and situations, these recipes are healthy. If nothing else, you could easily tweak them based on your own dietary preferences.
= = > Get The Ultimate Meal Prepping Cookbook Here!
Meal Prep by Celine Walker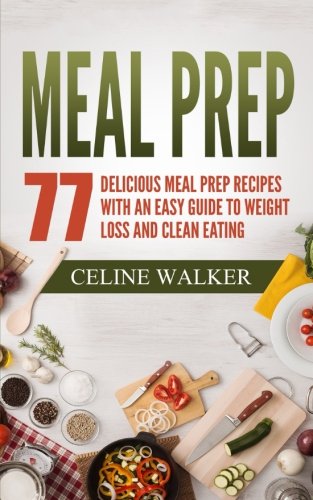 While this cookbook is in the same style as many others, it is particularly attractive simply because of the positive reviews that it gets. The book itself is also a combination of recipes and advice. So, it can be a good way to learn more about meal prepping and the best strategies for doing so effectively.
= = > Get Meal Prep by Celine Walker Here!
The Essential Ketogenic Meal Prep Guide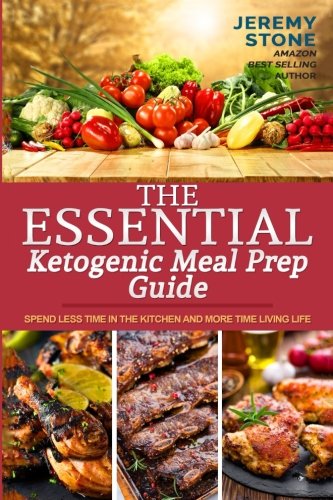 The ketogenic diet (also called ketosis or just keto) has become incredibly popular as a way to lose weight and become healthier. The approach turns traditional diet advice on its head, focusing on getting much of your energy from fat, rather than from carbs. As the name suggests, this particular cookbook is focused on teaching people effective ways to meal prep within the keto diet.
There are multiple components to this book that make it interesting. One is the presence of 50 recipes, which are designed to strongly rely on meal prepping. Additionally, there are various hacks and frameworks to make meal prep easier, along with advice for getting started. The end result is a comprehensive book that would be especially relevant for beginners to the ketogenic diet.
= = > Get The Essential Ketogenic Meal Prep Guide Here!
Meal Prep: Delicious and Simple Recipes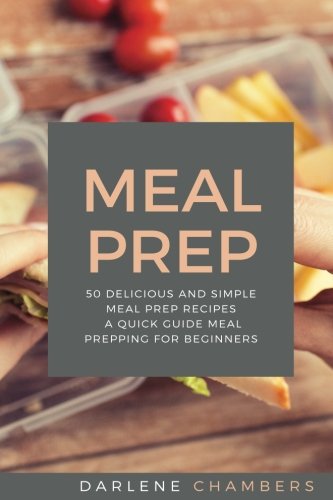 As the title suggests, this book is angled at beginners. This is particularly true in terms of the tips and advice that it offers. Likewise, the recipes themselves are designed to be simple and easy to make. With this in mind, some aspects of the book may seem too basic for people who have been meal prepping for a while or who are experts in the kitchen.
Still, for the intended audience, this cookbook works well and it offers a good balance of information and recipes. At the same time, the book is worth checking out for the advice that it contains alone, which could be applied to many different meals and cooking styles.
= = > Get Meal Prep: Delicious and Simple Recipes Here!
The Make-Ahead Kitchen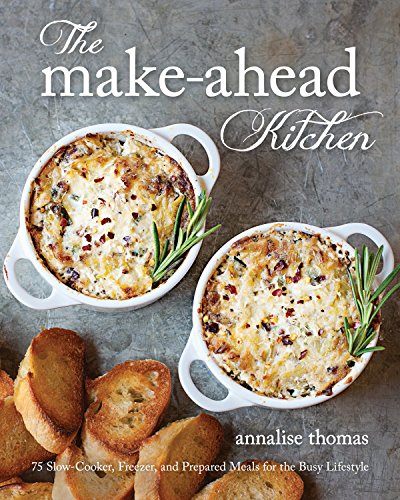 This cookbook still has an emphasis on meal prep and making food ahead of time but it is also a little bit different. For one thing, many of the recipes rely on the slow cooker. Now, slow cooking is a very effective way to make food and it's an approach that many of us rely on regularly. Still, it may not be what you expect when looking at a meal prep cookbook.
One of the most appealing things about this book is the recipes themselves. Many of the cookbooks on this list lean toward simple recipes, partly because they are trying to teach meal prep techniques. In contrast, this book uses more complex recipes and flavors. For me personally, this would be a reason to buy the book, as I particularly enjoy recipes that have a combination of flavors.
= = > Get The Make-Ahead Kitchen Here!
Meal Prep: Beginner's Guide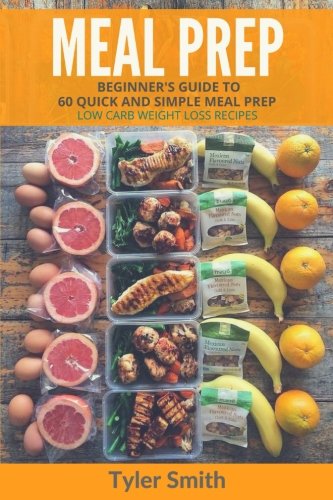 This meal prep cookbook is specifically designed with beginners in mind, particularly those who are working on weight loss through low carb techniques. The book offers 60 individual recipes, all of which fall into that general low carb weight loss framework. At the same time, there is an emphasis on easy and simple recipes that benefit from meal prepping techniques.
Because the book has a beginner focus, you won't find the more unusual or involved recipes that many other books emphasize. However, this isn't a bad thing, especially as one of the goals of effective meal prep is to make things easier.
= = > Get Meal Prep: Beginner's Guide Here!
The Make Ahead Vegan Cookbook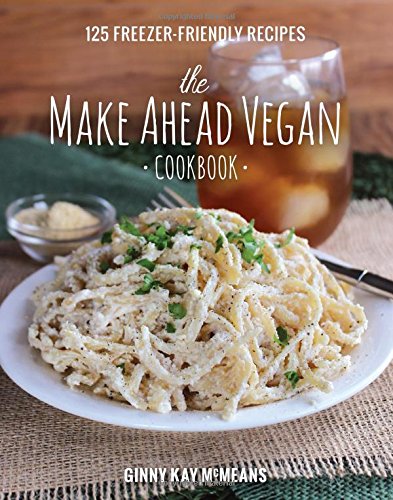 This cookbook is billed as a 'make ahead' option rather than meal prep but the underlying goal is the same. Here, you're making whole meals ahead of time, which you might then freeze or refrigerate until you need them. The approach is perfect for people who tend to be busy.
Additionally, as the image shows, this is a vegan cookbook. So, it is targeted at people following the vegan diet, although many of the recipes would work for non-vegans as well. One particularly great thing is that the recipes aren't overly complicated. That may be a disadvantage for some but it is perfect if you are just getting into vegan cooking.
= = > Get The Make Ahead Vegan Cookbook Here!
Make-Ahead Paleo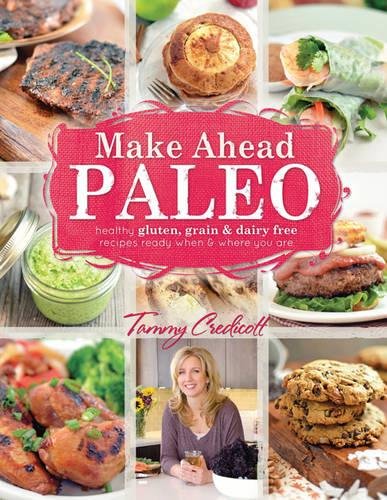 Most make-ahead cookbooks are fairly generic, just focusing on the idea of cooking healthy food ahead of time. But, this book takes a different approach, focusing on Paleo recipes instead. The Paleo diet comes with a range of restrictions about what you can and cannot eat, which makes having good recipes very important.
Additionally, the nature of the diet means that all of the recipes in the book are also free from gluten, grains and dairy. This makes the meals powerful if you are cooking for people with dietary restrictions or if you're interested in the Paleo diet.
= = > Get Make-Ahead Paleo Here!
The Make-Ahead Cook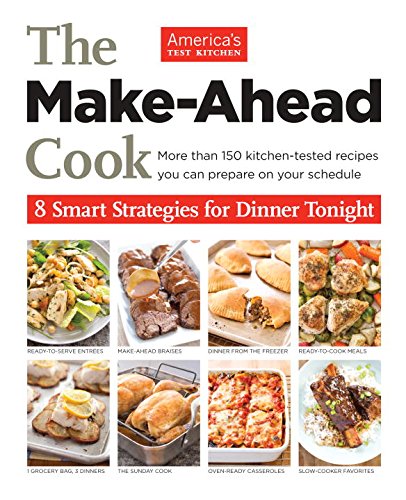 This cookbook comes from America's Test Kitchen, which does produce a wide range of cookbooks, many of which are popular. In this case, the recipes are focused on preparing entire meals ahead of time. At the same time, there are various pieces of advice about how to prep meals and how to shop effectively.
However, the style of the book won't work for everybody. For one thing, the emphasis is on make-ahead meals, not fast ones. As such, many do require a considerable amount of prep and finishing time. Additionally, most recipes aren't designed for freezing. So, you can make them ahead of time but only by a few days (at most). In many cases, this may not be a major disadvantage but it is something to be aware of.
= = > Get The Make-Ahead Cook Here!
Prep-Ahead Meals From Scratch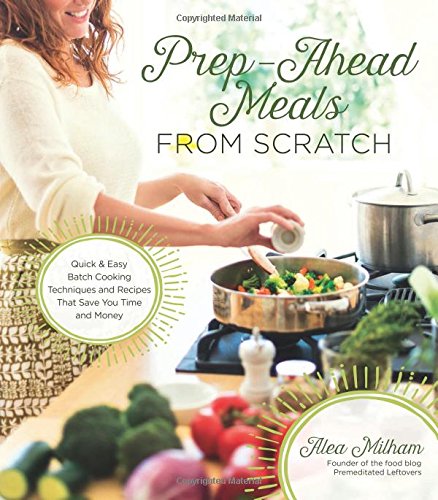 The key concepts of this cookbook are prepping ahead and batch cooking. As such, the author spends some time teaching about techniques for prepping food and ways to cut down the amount of work involved. At the same time, the idea is to streamline the process of cooking as much as possible, while still ending up with high-quality meals.
One unusual thing about this book is that many of the approaches rely on prepping individual components ahead of time, such as homemade sauces and cooked vegetables.
These can then be stored and make it both simple and easy to make a meal at the end of the day. While the style may not work for everybody, many may find it more appealing than the idea of cooking entire dishes for use later on.
= = > Get Prep-Ahead Meals From Scratch Here!
Not Your Mother's Make-Ahead & Freeze Cookbook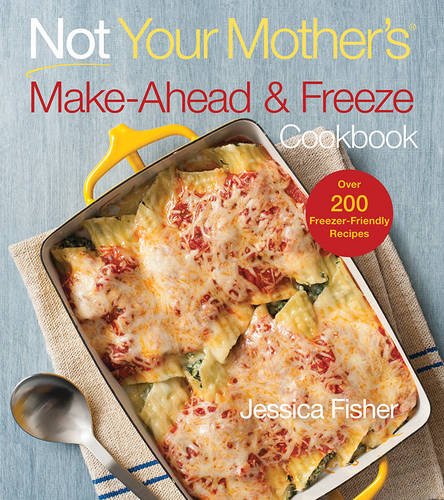 The title for this cookbook may seem a little unwieldy but it is a great way to sum up the style of the book and the recipes. In particular, this cookbook is focused on the idea of making meals and then freezing them. But, the recipes tend to be modern, including a range of ethnic and global dishes, along with an emphasis on flavor.
As with many other make-ahead and freeze books, the idea here is to create one large healthy dish that you can then portion out and freeze (or freeze in its entirety).
Such an approach is great for saving time and energy and it strongly relates to the idea of meal prepping. However, it's important to note that this works best if you have a large family or space to store many meals. Otherwise, you end up having to eat the same dish multiple times in a row, which isn't always particularly attractive.
= = > Get Not Your Mother's Make-Ahead & Freeze Cookbook Here!
Fix, Freeze, Feast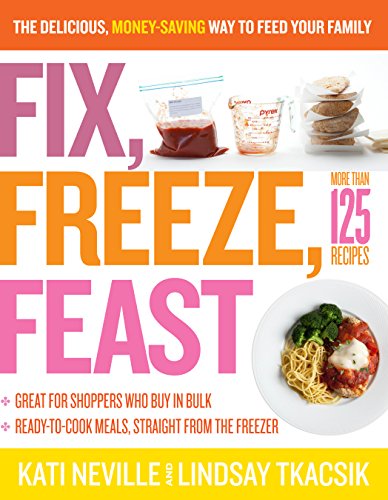 This is another cookbook that strongly focuses on the idea of making meals ahead of time and freezing them. In this case, the emphasis is mostly on simple dishes, including a range of different types of meals. At the same time, the recipes have a strong focus on natural ingredients, rather than relying on processed components from the grocery store.
The style here lends itself well to buying food in bulk, prepping it and freezing it, which is a similar concept to more traditional meal prep cookbooks. So, you may spend more time in meal prep initially but you should have to cook less often. In the long run, this can help you to save time and money.
= = > Get Fix, Freeze, Feast Here!
Meal Prep: The Essential Guide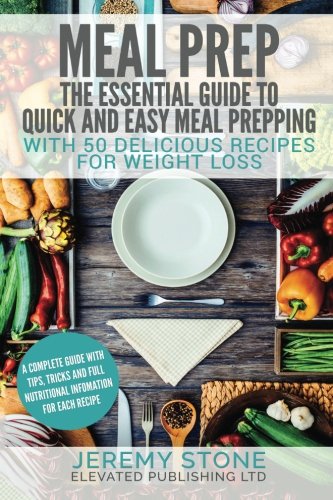 As the name for this book suggests, you are getting more than just recipes. Instead, the meal prep cookbook acts as a guide to the concept of meal prepping, along with the techniques that are involved.
The author also spends some time talking about key ingredients that you should rely on when it comes to meal prepping, along with ones that are best avoided. *Note: The book cover for Kindle and Paperback are different. This links to the paperback version, but the image above is for the Kindle version. Both are available at the link.
= = > Get Meal Prep: The Essential Guide Here!
Make It Ahead: A Barefoot Contessa Cookbook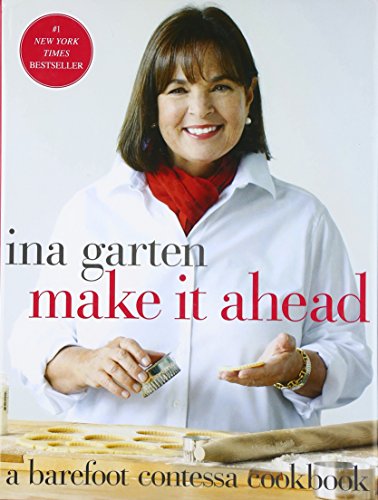 This is one of the most popular books on this list, mostly because the author is a well-known food blogger. In this case, the cookbook is specifically based on recipes that can be prepared in advance. She also offers information about how long a dish can last for after it has been cooked, along with whether you can freeze and reheat it.
One particularly attractive aspect is that the style allows for family recipes and also meals that you could serve at dinner parties. So, there is considerable diversity in the recipes and the techniques. Plus, the author has a long history of creating good recipes and a devoted audience who suggests that the recipes are worth trying for yourself.
= = > Get Make It Ahead Here!
Top Pick
Meal prep cookbooks cover a range of related areas, offering advice and recipes that can help you be more productive in the kitchen and get the most out of your time, money and food. With that in mind, the cookbooks themselves vary considerably, with some focusing more on preparing whole meals and freezing them, while others emphasize prep techniques.
Still, if you're interested in meal prep, then the cookbook we recommend is Fix, Freeze and Feast. As the name suggests, this cookbook is about freezing meals but there is also an emphasis on meal prepping and on saving time. Overall, the cookbook is a great resource, both for the advice that it offers and for the 125 recipes that it contains. The style also works especially well for people who are feeding a family and those who don't want excessively complex meals.