True Fare is a frozen meal delivery service that focuses on keto, low carb, Whole30, and autoimmune protocol styles of eating. I was interested in their keto plan. My review of True Fare is from the perspective of someone eating the keto diet, and enjoys cooking (when I have time).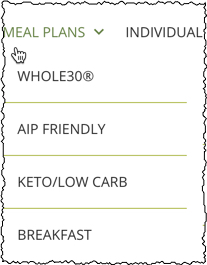 Ordering True Fare
Ordering True Fare was easy! The way they have their meal plans set up, you can choose the number of meals, or number of days you want delivered.
For example, you can get a 5-day meal kit that has 3 meals per day for $150 (now listed as $180).
I ended up getting the 10-meal package, since I like making my own breakfast. That would get me 5 lunches and dinners for a whole week. The cost was $150.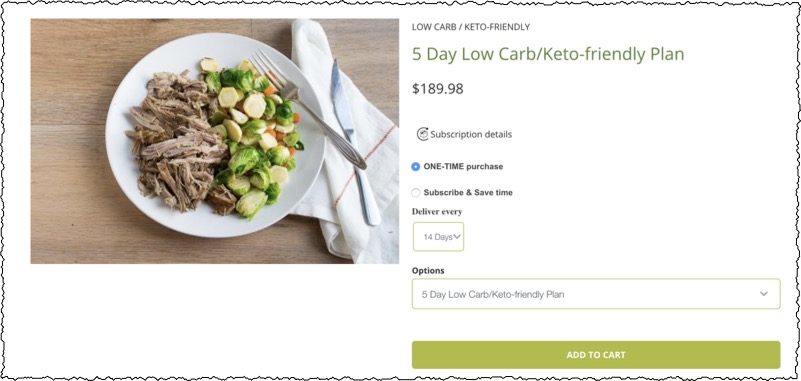 In the first example, it ends up being $12 per meal, although this may be skewed because most places gip you on breakfast with some crappy little muffins and an egg. The solid meals I got were a whopping $15 per meal, and that doesn't take into account shipping, or the recent price increases. Wowza.
The order total hurt, and that was before I added a variety pack of pork rinds and some Italian sausages (you can add extras from their "other products" section which includes bone broths, soups, and snacks.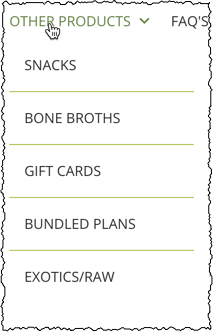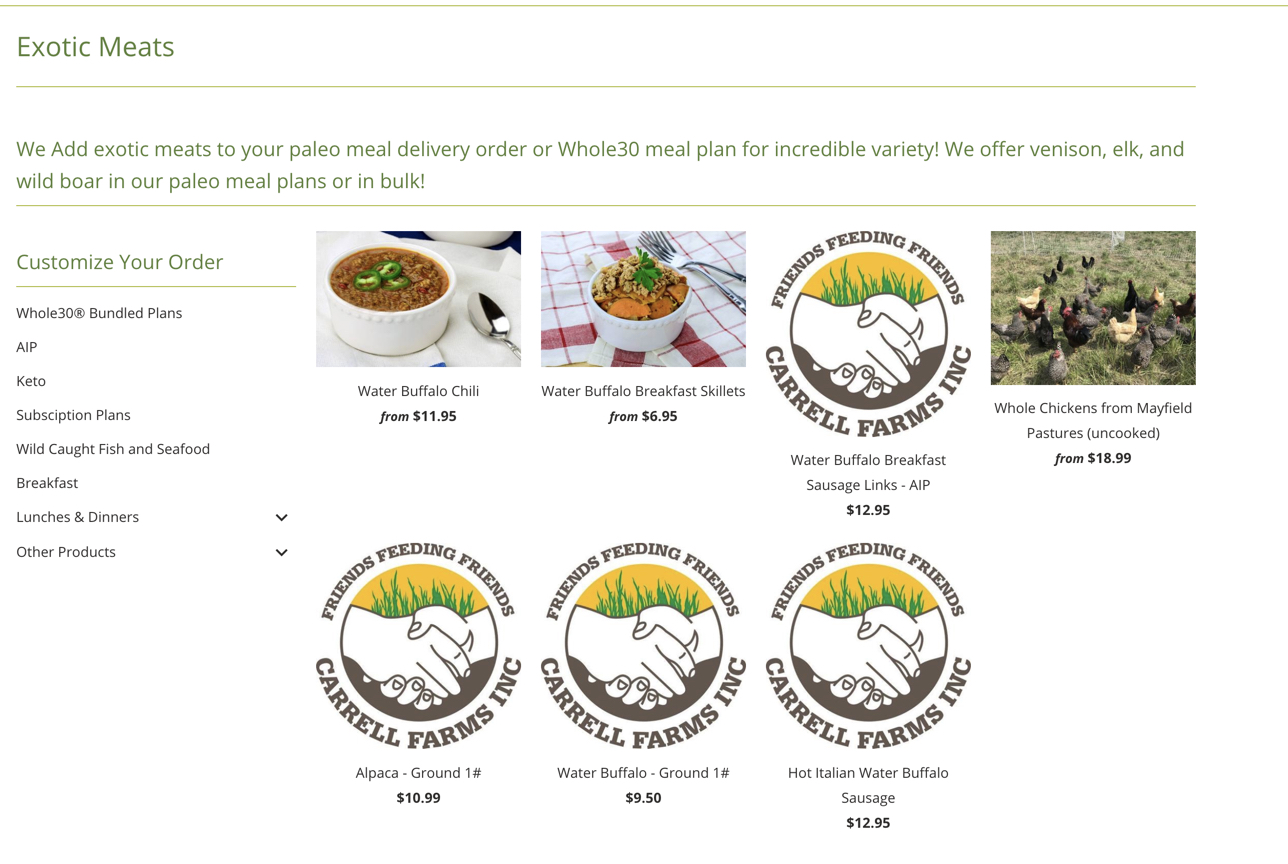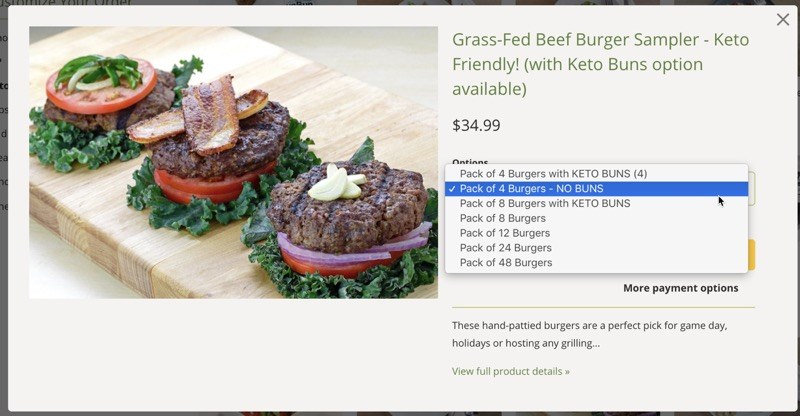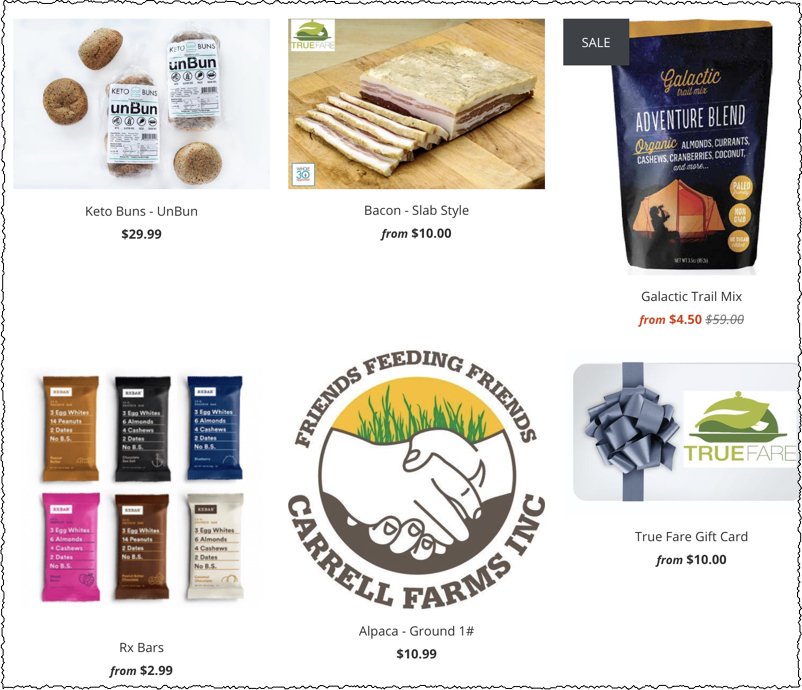 Shipping & Packaging from True Fare
True Fare came to the house lightning fast. So fast, I wasn't prepared for it. The box arrived cold, and in good shape about two days after I clicked the order button!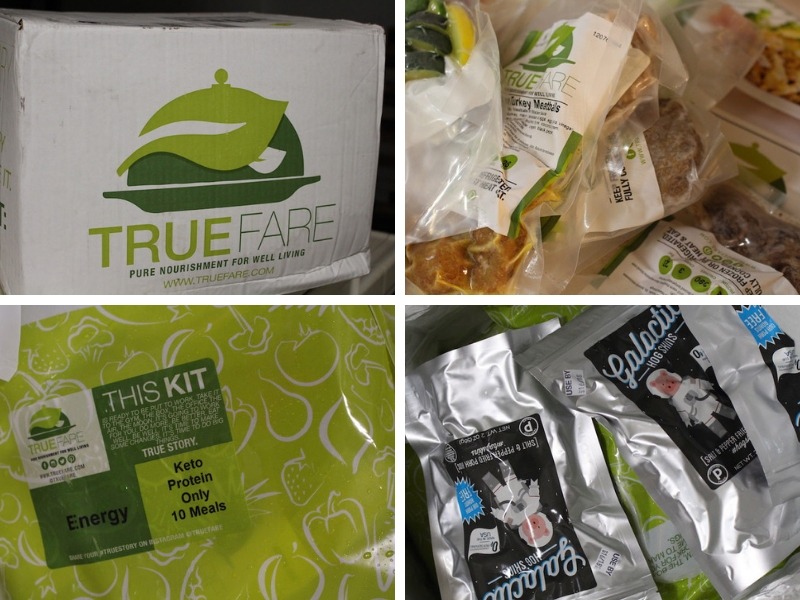 I immediately noticed that the meals were quite small, especially for the size. The small portions of the meals ended up being true, and I usually combined two meals to make one.
Another issue I found is that the pork rinds were past their expiration date. The "use by" date was 10/16/18. I placed my order on 10/24 and received my package on 10/26, so they were expired before they shipped.
Surprisingly, the pork rinds were actually bad. They were rock hard, and the "variety pack" consisted of 2 salt & pepper with 1 barbecue. No third flavor! I get the feeling this is something patrons rarely order so they sat on a back shelf for a while. Bleh.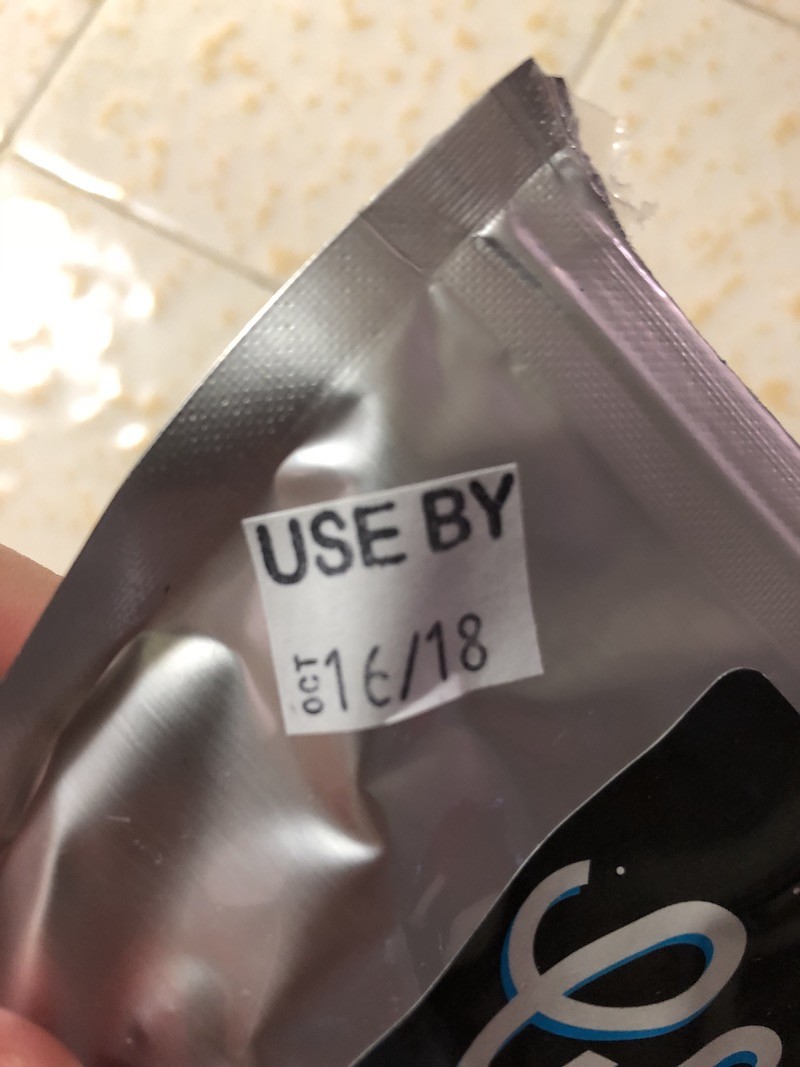 Cooking with True Fare
Aside from the issue of meal size, the food from True Fare was neither attractive, nor tasty.
Frozen meals are tough to make "excellent", but it can be done. At the very least, they can be "good". The True Fare meals were truly hard to stomach at times, and when I thought about how expensive they were, it added insult to injury.
Not even counting my personal bias, I was upset to find out that the vegetables for each meal were basically the same: Broccoli, squash, or peppers. They were lightly salted or had a little garlic butter on them. Boring!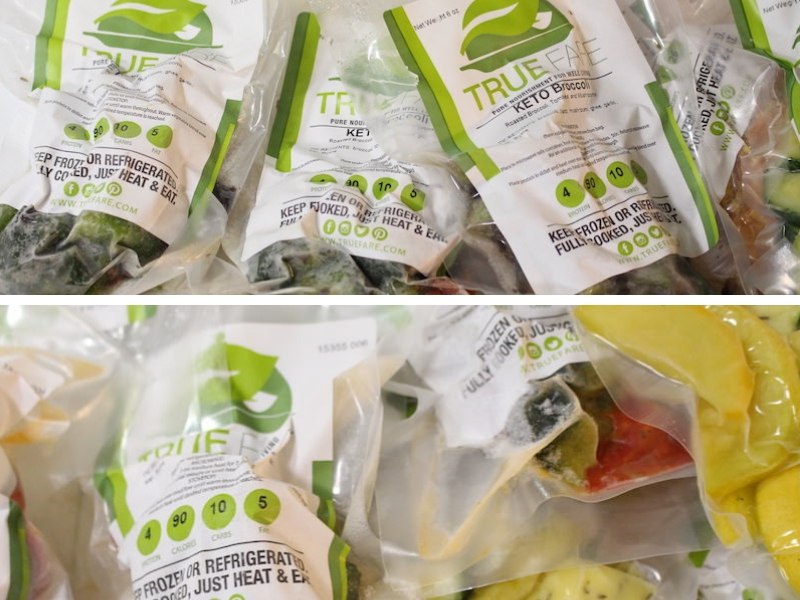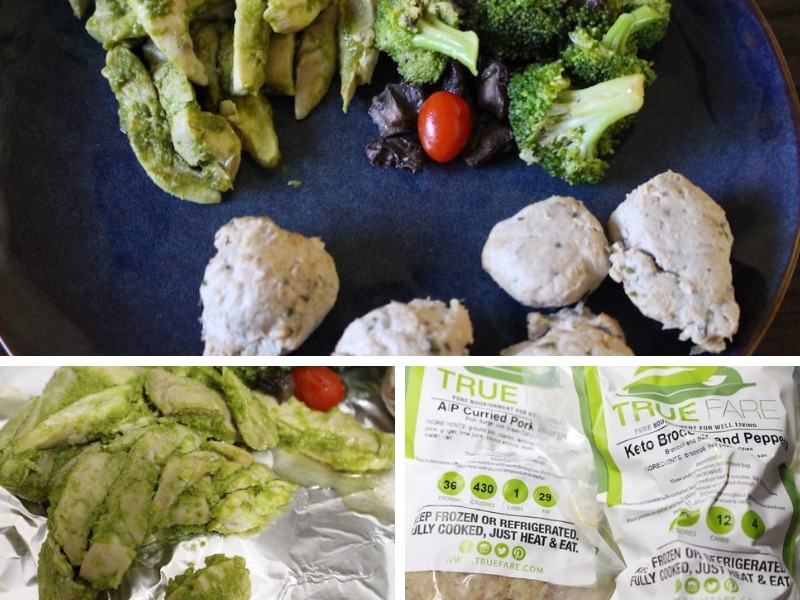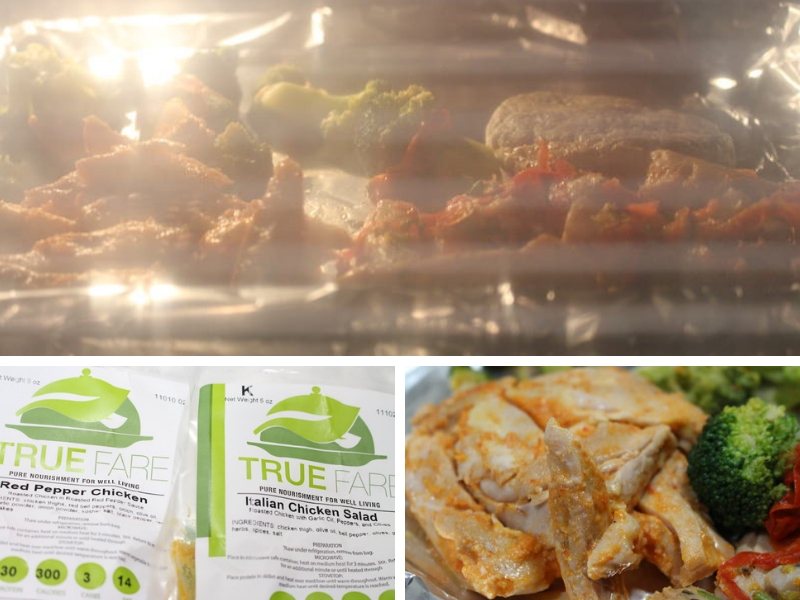 Usually for meal delivery reviews I'll talk about individual meals and whether or not they were good. With True Fare, all the meals were relatively similar.
Actually, they were terribly dry and bland. I thought Eatology meals were bad until I tried these! Yeah, they were edible and kept me full, but they were not "delicious" at all.
Canceling True Fare
I signed up for a one-time order, so there was nothing to cancel!
Comparing True Fare To Other Delivery Services
If it isn't obvious yet, True Fare is not my first choice for getting pre-cooked meals delivered to my door. So far, my favorite service is actually Muscle Meals 2 Go, but I haven't completed a review of them yet.
Another great meal delivery service is Factor 75. They actually had set, unique meals each day, with good sized portions.
One more complaint I have about True Fare meals is that although they were "keto", the nutrition seemed to be "low carb" or "clean eating". Nothing in the meals seemed to be high fat! For example, why would a keto kit have turkey meatballs instead of beef?
Final Thoughts
The quality and portions of the food were just simply not good enough to recommend at all. They were expensive, and on top of that, I don't feel the keto kit stayed within proper keto nutrition targets.
In my book, that's plenty of evidence that you should move on, and try another service if you want to order frozen meals online.