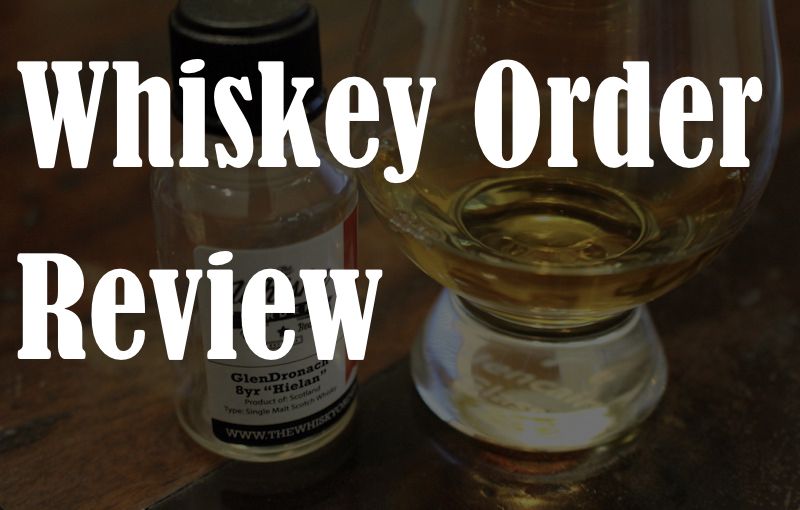 The funning thing about whiskey of the month clubs is that they are hard to find, and most of them just send you a big bottle you could buy in the store anyway. There are only a couple of clubs that really harness the essence of whiskey appreciation, and send you a variety of drams each month.
The Whiskey Order is one of those clubs.
Signing up and receiving my shipment was not without a couple of hurdles though. Was the trouble worth it?
For me? In short, yes. This was a club I really liked. Keep reading my review of The Whiskey Order to see if it's something you'd like. If you like testing different types of whiskeys, then my guess is that you'll love your membership too.
Getting Started With The Whiskey Order (If You're Lucky)
I learned about The Whiskey Order 2-3 years ago, but am just getting around to writing my review. Why so long?
Firstly, it was a pain to get signed up.
When I first discovered them, I had to get on a waiting list. Very rarely do I submit my email because how crazy things get with email marketing, but I was excited for this club, and I would actively check my email to see when an opening would appear.
I started receiving emails to join, but when I joined it said the club was full. Hm. Weird.
Months later, I was able to join, but I only found out because I tested it. I didn't get any kind of notification.
PLUS, as it turns out, the just shut down recently again. It's unclear if they'll open back up, but I assume they won't send out any emails because I didn't get anything announcing they had shut down "temporarily".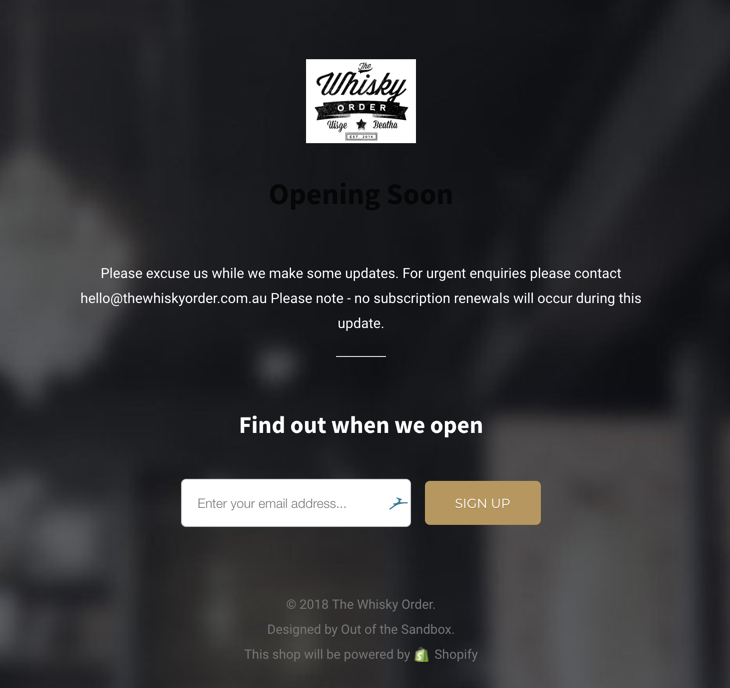 More issues ensued when the items shipped. I ordered on the 5th of the month, and still hadn't gotten my order by the 25th. I didn't mind – it was shipping from Australia.
However, it made me a little uncomfortable when I was billed for the second month before the first month arrived.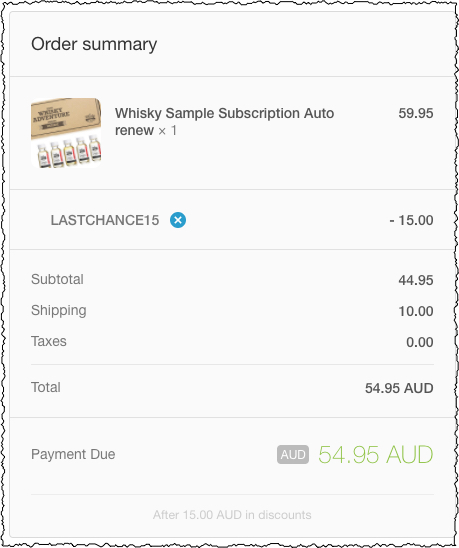 The cool thing was that the Whiskey was just dropped in my mailbox, and didn't need a signature. I'm positive that's not the way things are supposed to happen, since this was alcohol, but it made it super convenient for me. Whatever they did to achieve this result is something they should keep doing, though I'm not sure how long it'll last 🙂
When the order arrived, I immediately knew this was a club I could stick with for a long time.

Each little bottle is a different whiskey, but they are themed appropriately.  This package was a bunch of scotch from the same region. I've also gotten a box that was Japanese whiskey themed.
Two others were peated themed and signatory vintage.
With each box, you also get tasting notes, which helps a lot. I love tasting beer, but whiskey tasting is still kind of a mystery to me. Instead of fudge, maple, and fruitcake, I just get "whiskey".

Yeah, side by side I can tell that flavors are different, but when you start tasting cotton candy and apricot jam, you lose me (I can taste flavors like oak, peat, smoke, vanilla, and caramel!)
I was with them for about 5-6 months, and then had to move, so canceled my account. 4 months later, their website is down, and no notice as to when they'll return.
Why'd they shut down? Probably because their service provided too much value for too little cost. It was pretty badass what they had going. Perhaps there just isn't enough interest in the world of whiskey tasting for a sampler club.
What Now?
Actually, there is still a whiskey sampler club that's doing well, and I also recommend. They don't include as many samples in their packs but they are larger samples.
You also have more control over what you order. You'll get to pick out what "themed" package you want, order full bottles online, and get access to exclusive releases. Here's my full review of Flaviar, and you can check out their website here.