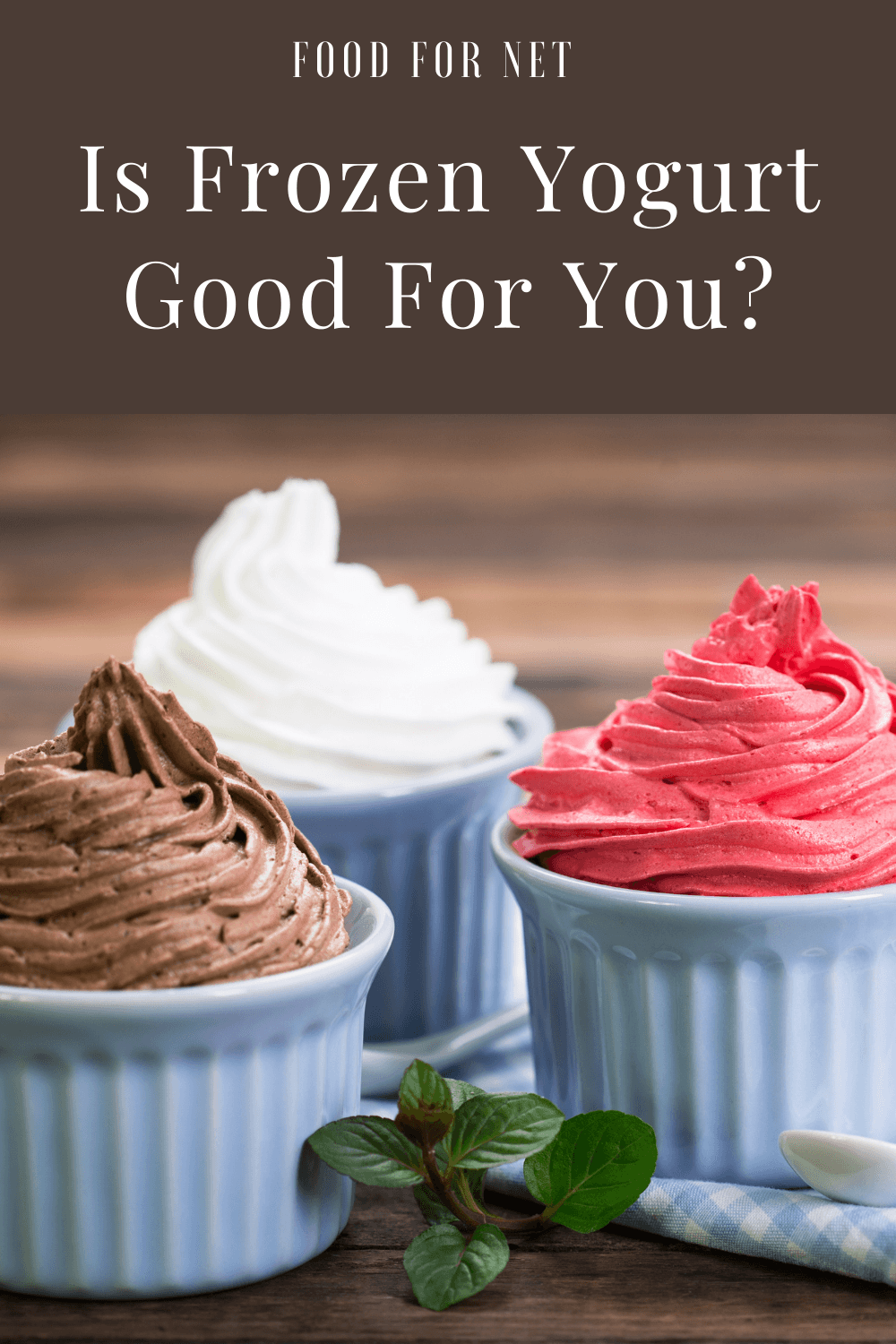 Frozen yogurt is seen as a much healthier alternative to ice cream, largely because it's lower in fat and calories. It can even seem like an amazing solution, giving you something cold and creamy that's also meant to be good for you. But is frozen yogurt good for you – for real? It kind of sounds like a really twisted type of advertisement for a sugary treat.
The treat is popular enough that frozen yogurt shops are starting to crop up everywhere, not to mention all the frozen yogurt products in local stores. And, with all the perceived benefits, it's easy to load up on the frozen treat. Honestly though, is frozen yogurt good for you?
After all, the health of food gets confusing fast. Some foods seem like they should be healthy and simply aren't, like fat free products that are also ultra processed and filled with additives. Then there are ingredients like avocados and nuts, which are high in fat, yet offer plenty of nutrients and health benefits.
Is Frozen Yogurt Good For You?
How Is Frozen Yogurt Made?
Benefits Of Frozen Yogurt
How Frozen Yogurt Could Be Harmful
Should You Eat Frozen Yogurt?
Which Frozen Yogurts Are Healthiest?
Final Thoughts
How Is Frozen Yogurt Made?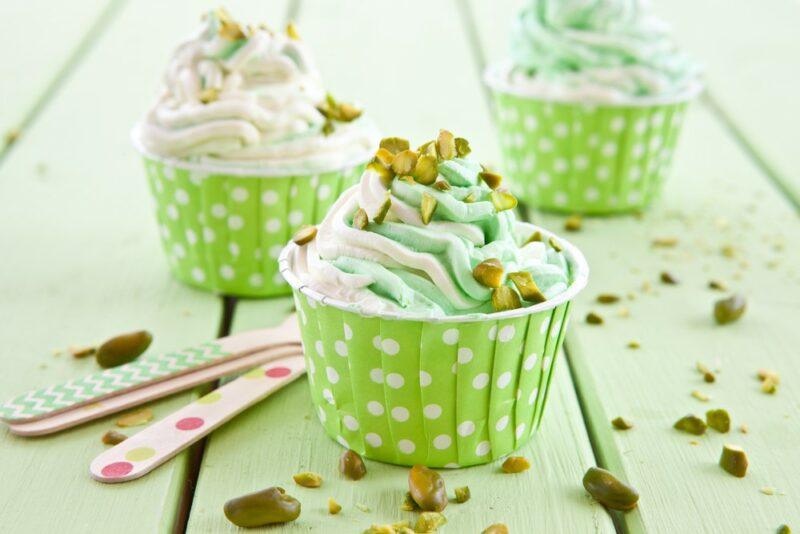 Frozen yogurt can be made in various ways, leading to plenty of variation in texture and nutrition.
Some companies use an ice cream mix and regular yogurt, then freeze the resulting product. The mix can contain a variety of ingredients, including emulsifiers and fat replacements. Such approaches are helpful, as simply freezing yogurt on its own creates an icy product that's difficult to eat.
The exact ingredients and processes vary, giving you some products with a similar texture to ice cream and others that are much softer. Soft serve style frozen yogurt is popular too, to the extent that some stores sell this and little else.
Benefits Of Frozen Yogurt
Often Healthier Than Ice Cream
Frozen yogurt really can be better for you than ice cream, as it's lower in both fat and calories. In fact, it may contain only around a third of the saturated fat that's found in ice cream, which is pretty impressive.
So, if you regularly replace your ice cream with the same amount of frozen yogurt, you could lose weight, decrease heart disease risk, and improve your health.
This is a fantastic feature, given that frozen yogurt still has the creamy deliciousness that you find with ice cream.
Can Contain Probiotics
Because frozen yogurt is made from yogurt, it can still contain probiotics (these actually survive the freezing process). Probiotics are important, as these complement the healthy microbes in your gut – an effect that may improve both physical and mental health.
However, fresh yogurt companies often try to maximize the probiotics in their yogurt. This isn't really done with frozen yogurt, which makes frozen yogurt less powerful for probiotics.
To get the most probiotic benefits, look for products that use a phrase like "contains active cultures".
More Digestible Than Ice Cream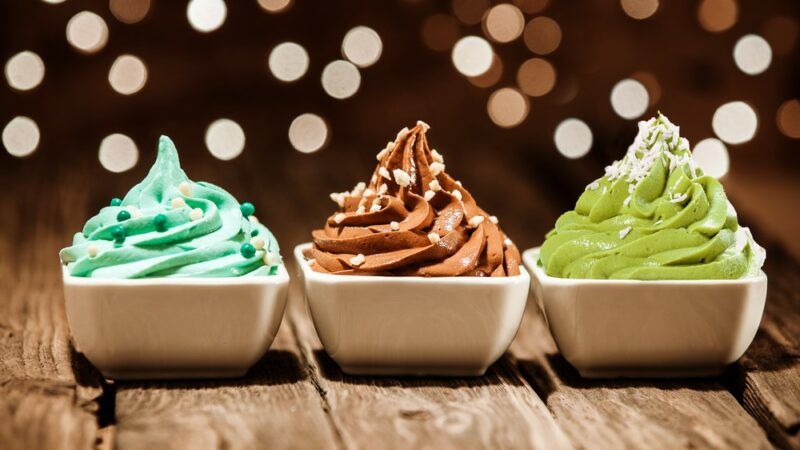 Yogurt is often well tolerated, even by people with lactose intolerance, largely because it's fermented. Because frozen yogurt is made from yogurt, it offers the same benefit.
So, if you regularly get side effects from ice cream, frozen yogurt might be a much safer choice. You'll need to experiment with this, though, as people vary in their reactions to lactose.
You're Getting Some Nutrients
Despite the processing, frozen yogurt does contain some important nutrients, including B vitamins, calcium, magnesium, and potassium. The nutrient composition varies somewhat depending on the specific product that you're looking at, but you will always get some vitamins and minerals.
Frozen yogurt isn't particularly nutrient dense, but the vitamins and minerals are still relevant. You need them to stay healthy, after all, and small amounts add up..
How Frozen Yogurt Could Be Harmful
It's Often Packed With Additives
To make frozen yogurt taste good, manufacturers often add a variety of ingredients, including sweeteners, salt, and preservatives.
While these additives help with flavor, they're certainly not ideal. After all, additives don't improve your health in any way. The best outcome is that they have no effect at all.
Safety studies suggest that additives are very safe. However, those studies have their limits. They often don't fully consider the sheer number of additives that we're consuming each day.
The wisest approach is caution. This might involve consuming additives periodically but focusing on whole foods as much as you can.
Frozen yogurt is also more processed than fresh yogurt, sometimes by a considerable amount. Processing isn't ideal, as the various steps can reduce the nutrient content of your food.
If you're still keen on frozen yogurt, look for brands that keep additives to a minimum. These will be the safest. They should hopefully be less processed as well.
Can Be High In Sugar
Frozen yogurt is often high in sugar too, sometimes giving you more than 15 grams of sugar in a half cup serving.
The added sugar is because yogurt has a natural tart flavor. To offset it, companies need to add sugar, often a considerable amount. The sugar also influences the texture of yogurt as it freezes.
In fact, frozen yogurt sometimes even contains more sugar than ice cream. This isn't good at all, as sugar has been linked to so many problems, like increasing inflammation and raising the risk of diabetes.
It's always concerning to see lots of sugar in food that's meant to be good for you.
There are low sugar products on the market. However, you need to be cautious with these, as companies are still trying to optimize flavor and texture. As a result, low sugar frozen yogurt often has extra fat, alternative sweeteners, and/or other additives.
Any extra fat increases the calorie content. Alternative sweeteners, like stevia, can be okay in some contexts. However, even natural sweeteners have their issues and can sometimes cause side effects like stomach cramps and diarrhea.
It's Easy To Go Overboard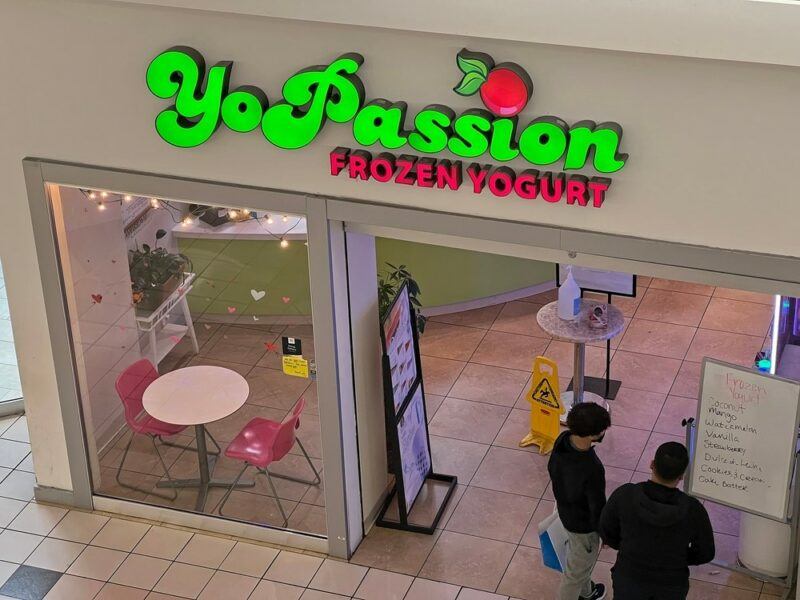 Serving size is another problem, particularly if you're buying from a FroYo store. It's too easy to consume a large amount of frozen yogurt at a time, often with a host of other toppings.
Remember that frozen yogurt certainly isn't calorie free. It still contains plenty of calories and these add up quickly, especially if you're having large servings.
The same is true for toppings. FroYo stores often offer toppings like chocolate pieces, sauce, fruit, and nuts. These all contribute to the calorie content and some of them aren't even that nutritious.
The lower fat content of frozen yogurt works against you here, as this means your snack isn't satisfying at all. To avoid going overboard, you'll need to watch your portion sizes closely.
The Flavor Is Hit And Miss
Ice cream is almost always delicious, even though some brands are clearly better than others. The experience is more hit and miss with frozen yogurt.
Part of the problem is the lack of fat. The creamy fat in ice cream helps to mask any flavor inconsistencies and poor quality ingredients. Frozen yogurt doesn't have this luxury.
You can see this pattern through reviews of different types of frozen yogurt, like the reviews from Eat This, Not That. Some yogurts regularly fare badly, with a flavor that's too intense sometimes and too mild at other times.
As such, it can take some trial and error to find frozen yogurt products that you actually enjoy.
High In Carbs
Not surprisingly, frozen yogurt is high in carbs as well. This is true for most versions, even those that keep the sugar content fairly low.
Now, carbs can be helpful in some situations. They are a source of energy and foods rich in complex carbs can provide many benefits.
However, processed carb rich foods aren't so great, especially if they're low in nutrients. Such foods often contribute to inflammation, leading to a variety of problems. Chronic inflammation can even raise your disease risk.
It's generally best to limit your intake of high carb processed foods – making frozen yogurt a 'sometimes' food, rather than something to eat too often.
Should You Eat Frozen Yogurt?
In practice, frozen yogurt is healthier than ice cream, but that's not enough to make it good for you. There are simply too many issues with it, including the amount of sugar and the additives that are often used.
That said, some brands of frozen yogurt are healthier than others. You can even make your own using regular yogurt. We'll talk about how to do so shortly.
Also, while there are serious issues with frozen yogurt, you don't need to cut it out entirely. You can still enjoy treat foods as part of a healthy diet. The trick is to choose good quality products and keep an eye on your portions.
Which Frozen Yogurts Are Healthiest?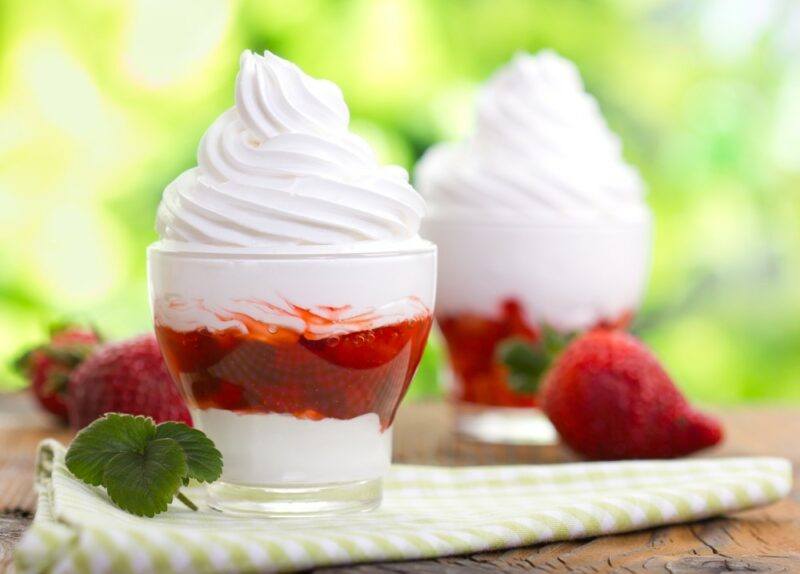 Not surprisingly, the best frozen yogurts are those that are minimally processed and don't have much added sugar. To find these, you'll need to pay close attention to the ingredients label.
Most of the time, the healthiest yogurts will also be plain or just a single flavor, like strawberry. Features like cookie dough chunks, caramel, or chocolate swirls add to the calorie content and don't do much for your health at all.
You can also make healthy frozen yogurt yourself. Doing so is as simple as starting off with regular yogurt and blending it together frozen fruit and some type of sweetener.
This process gives you a similar texture to FroYo, but your yogurt is much better for you. Of course, the yogurt you choose will make a huge difference here. Look for products with reasonable amounts of sugar and minimal additives.
You can also turn to Greek yogurt instead of regular yogurt as the base. This will give you an even creamier frozen yogurt that's higher in protein and is more satisfying.
Final Thoughts
At the end of the day, frozen yogurt is a treat. It's healthier than ice cream, true, but that's only relevant if you're replacing ice cream with the same amount of frozen yogurt.
The lower fat content of frozen yogurt also makes it less satisfying than ice cream, so it's easy to overdo it with your servings.
If you want the most from frozen yogurt, you need to find a high-quality product that doesn't rely on additives or excess sugar. Making your own frozen yogurt would work too, as this gives you control over the ingredients.
Still, even if you find or make a healthy version, frozen yogurt remains a treat food. It's something to eat in moderation and savor.
Frequently Asked Questions
Is Frozen Yogurt Dairy Free?
Frozen yogurt is made from cultured milk, so it does contain lactose. This can be a problem for vegans and people with dairy allergies. Also, while people with lactose intolerance can sometimes tolerate yogurt, the same isn't true for most types of frozen yogurt.
That said, some brands do offer dairy free frozen yogurt. This is generally made using plant-based milk, like coconut, soy, or cashew.
Does Frozen Yogurt Have Probiotics?
Frozen yogurt may contain probiotics, as they can survive freezing. However, there's likely to be fewer probiotics than in fresh yogurt and they may be less powerful.
This suggests that frozen yogurt doesn't have all the same probiotic health benefits as regular yogurt.
Is Frozen Yogurt Keto Friendly?
Generally, no, as frozen yogurt often contains more carbs than ice cream (and ice cream doesn't easily fit on keto either). Frozen yogurt is also highly processed and contains additives, so it's not ideal on keto at all.
That said, you can make keto frozen yogurt, using recipes like this one. The trick is to focus on low carb yogurt (perhaps Greek yogurt or coconut yogurt) as a base and not use too much added sugar.
Is Frozen Yogurt Good For Weight Loss?
If you're using frozen yogurt instead of ice cream, then yes, it could help with weight loss. After all, frozen yogurt can feel like just as much of a treat and is lower in calories.
You'd still need to watch your toppings and serving size, as the calorie content quickly adds up. Also remember that frozen yogurt remains a high sugar treat that is fairly low in nutrients, so it's best seen as a treat.
Is Frozen Yogurt Good For Diabetics?
Frozen yogurt may actually be worse for diabetics than ice cream, as it is higher in sugar. However, this doesn't mean that diabetics need to avoid frozen yogurt entirely.
As is the case with ice cream, diabetics can still consume small amounts of frozen yogurt – if their blood sugar levels are well managed.