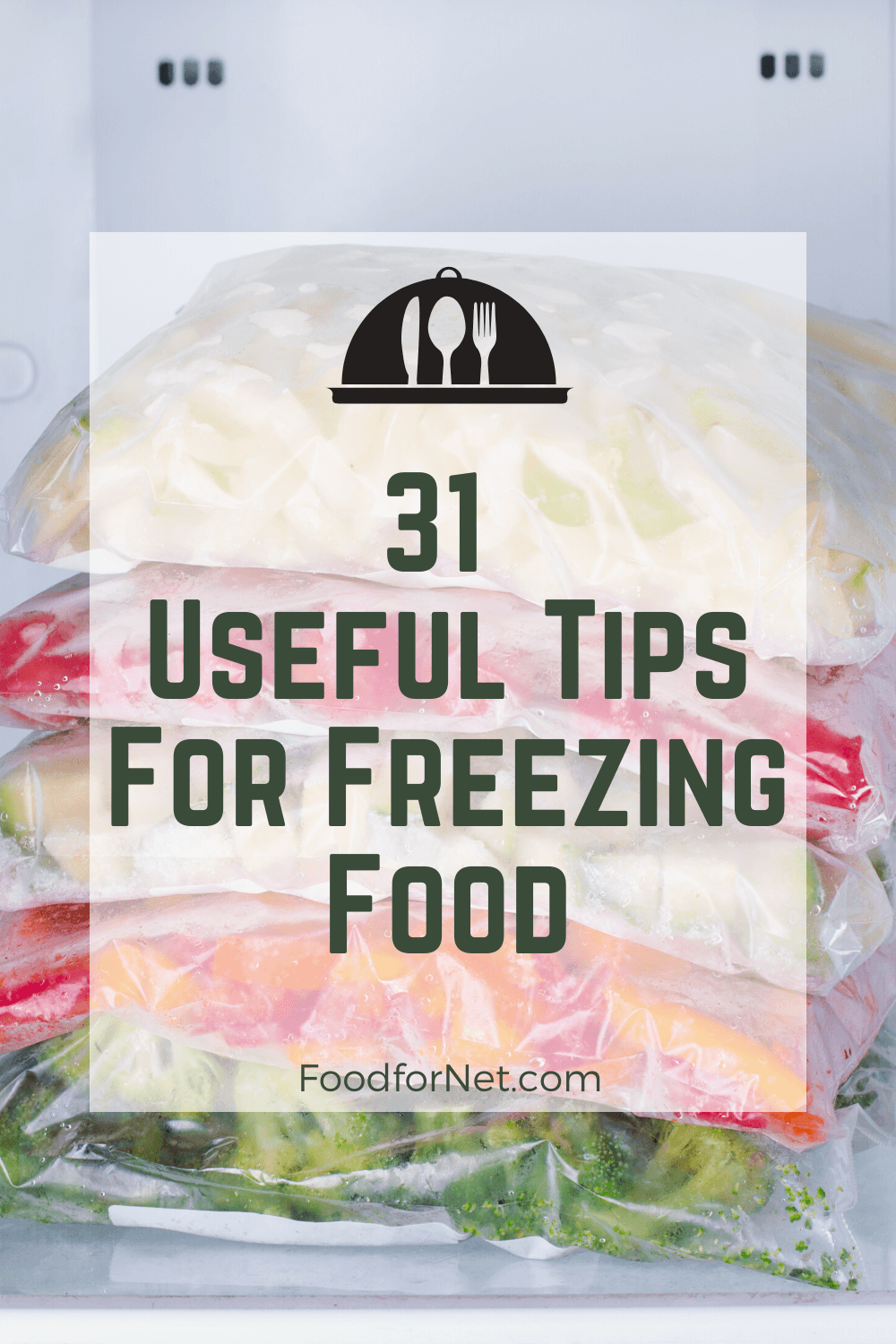 Your freezer is a powerful way to make food last longer. Having a well-stocked freezer is especially important in these uncertain times, but you also need to be sure that your frozen food actually tastes good. That's where these tips for freezing food come into play.
In particular, we're talking about a variety of approaches that allow you to make the most of your freezer. Some of them are ways to freeze tricky foods, while others focus on tricks for preparing or reheating food to get the most out of it.
You can also check out our other posts on the topic for additional information, including our posts on freezer meals to make at home and foods that don't freeze well. We've also talked about places that deliver freezer meals, if you want a fast and easy way to stock up your freezer.
Tips For Freezing Food
Freeze Food That Tastes Good
Plan Ahead Of Time
Reheat Slowly And Stir
Season Lightly
Freeze Herbs In Water
Use Ice Cube Trays
Freeze Partly Prepared Foods
Fill Your Containers
Remove All The Air You Can
Let Food Cool Before Freezing
Freeze In Small Batches
Double Wrap Foods
Blanch And Chop Your Leafy Greens
Undercook Your Pasta
Separate Out Your Ingredients
Add Dairy Later
Freeze Citrus Juice, Not The Fruit
Portion Your Food First
Freeze Dinners In Serving Sized Portions
Chop Up Your Ingredients
Make Bags For Slow Cooker Dinners
Spread Out Your Food When You Freeze It
Grate Your Cheese
Label Things
Use The Oldest Foods First
Put Eggs In A Bag
Keep Your Freezer Full
Don't Block The Vents
Choose Your Containers Carefully
Eat Your Frozen Fruit Frozen
…Or In A Smoothie
Freeze Food That Tastes Good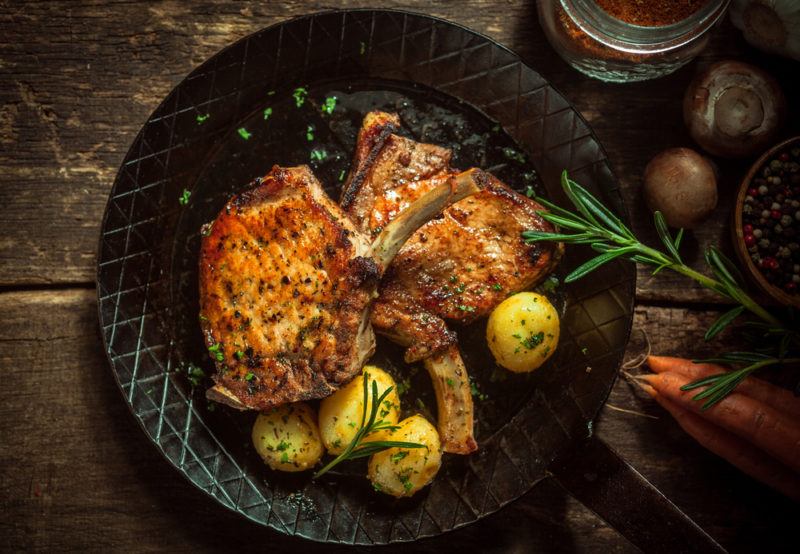 In the bid to save money and food, many of us end up freezing foods that weren't all that good the first time around. Doing this just isn't worth it.
Seriously. Most food tastes at least a little bit less appealing after it has been frozen and reheated. Freezing an unappealing or 'meh' dinner just means that you'll have an even less tasty experience the second time around.
Plan Ahead Of Time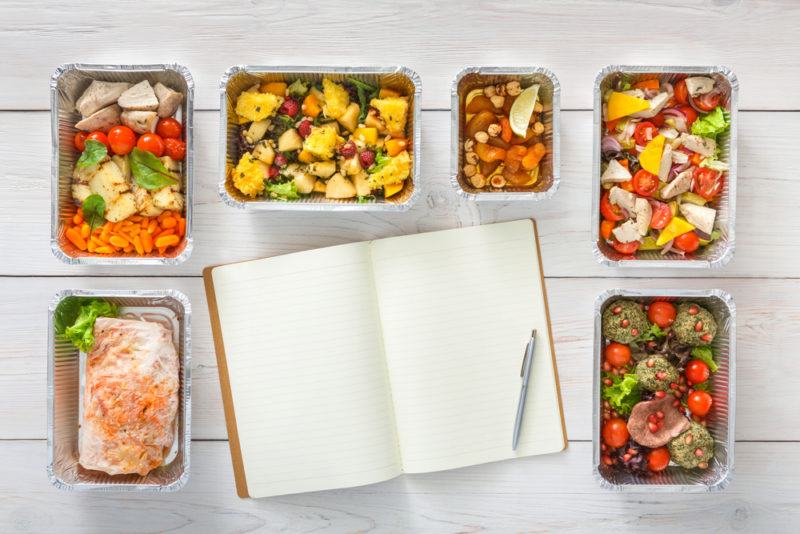 It's no secret that some meals freeze better than others. Taking the time to plan your meals is a great way to make sure you're only freezing dishes that are going to turn out well.
When you're planning, think about the meals that you'll make and also how you're going to freeze them. For example, if you're having curry with rice for dinner, it would normally be best to freeze the curry separately from the rice. You might even skip freezing the rice entirely, as it doesn't take long to prepare a fresh batch of rice.
Reheat Slowly And Stir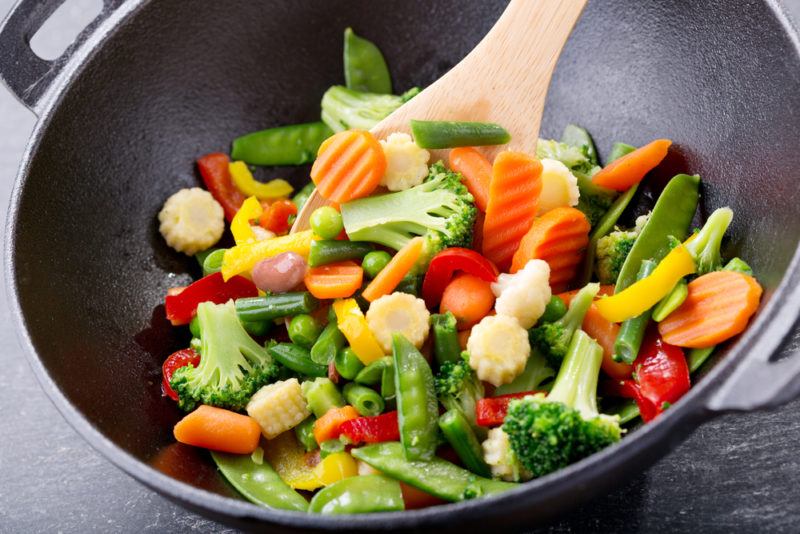 The way you reheat your food can have a huge impact on how it turns out.
For example, dishes with sour cream and cream cheese often don't reheat well, as you can end up with some very odd textures. But, if you reheat the meal slowly and keep stirring it, you can almost entirely get rid of this issue.
The finished meal isn't going to look nearly as good as it did initially, that's true. Still, this approach gives you the chance to freeze many more types of meals than you would otherwise.
Season Lightly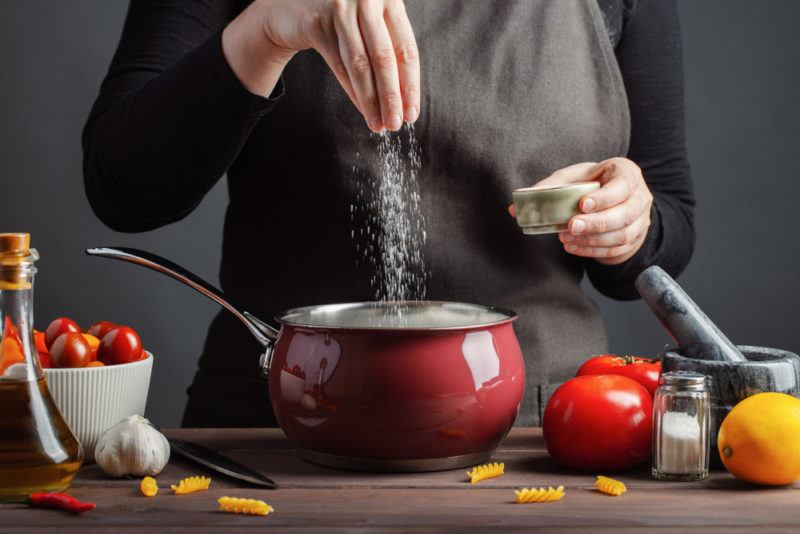 While some seasonings have no problems with being frozen, others end up with different flavor profiles. For example, garlic, pepper, and cloves often have a strong bitter flavor, while celery-based seasonings can be more intense.
Whenever possible, it's best to only season foods lightly before you freeze them. This prevents any changes in flavor from being too noticeable. You can more fully season the meal once it is thawed.
Freeze Herbs In Water Or Oil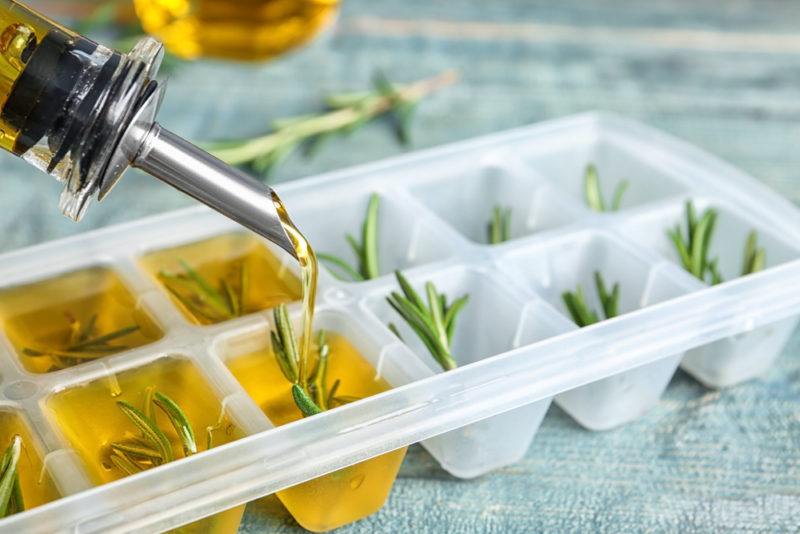 Simply sticking springs of an herb in your freezer isn't going to work well at all, but herbs can be frozen. One of the best ways is to use an ice cube tray. Place the fresh herbs in the cavities of the tray, along with a small amount of water or oil.
Once they've been frozen, you can store the little blocks in a freezer safe bag or container. This approach also means that your herbs are in just the right portion sizes.
If you chop the herbs up too, you'll even be able to throw the little blocks straight into a recipe without any fuss.
Use Ice Cube Trays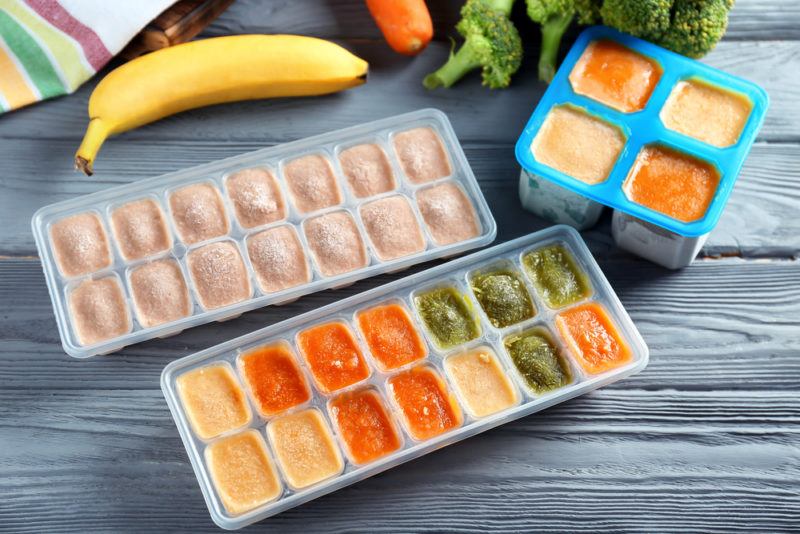 Ice cube trays are an easy way to freeze many types of liquid or semi-liquid foods. Tomato puree, coconut milk, cake frosting, coffee, and chocolate milk are just a handful of examples. I'm sure you can think of many others.
The trays mean that you're getting a useful portion size of whatever you're freezing. This is much better than having a large frozen lump that you don't know what to do with.
Plus, you don't need to keep the food in the ice cube tray. You can easily transfer it to another container once it has frozen.
Freeze Partly Prepared Foods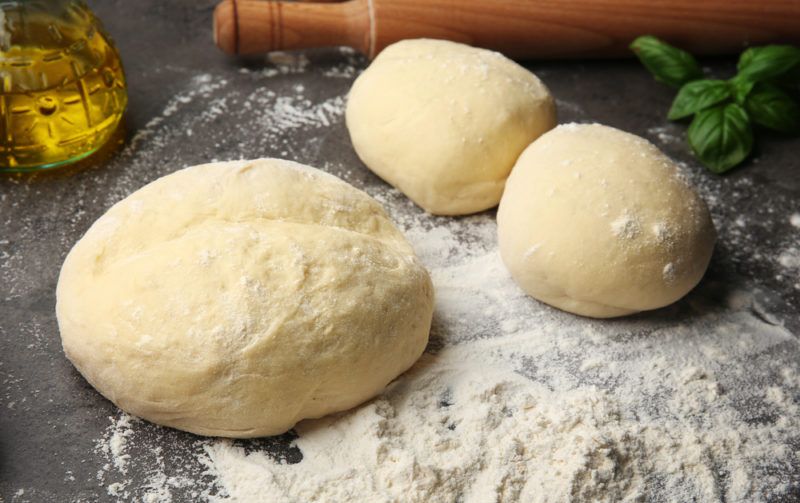 The freezer isn't reserved for raw meat and cooked meals. There are many other things that you can put in there too. Pizza dough, pie dough and various types of batter can all be frozen with surprising ease, then used for their intended purpose later on.
For pizza dough, you should go through the rising and kneading steps, then allow the dough to sit in the fridge for a few hours, wrap it up and freeze it. The fridge step helps to slow the yeast down and ensures that your dough will behave properly when it is time to use it.
Pie dough can be frozen in the same way, but you can skip the fridge step. It is even possible to make the pie crust and freeze that.
You can actually stick the frozen pie crust in the oven and cook it directly. If you do so, the baking time is around 1.5 times what it would normally be (also, make sure that you don't use a glass baking dish!).
Batters can all be frozen after the ingredients have been mixed together fully. Be sure to leave spare space in the container for expansion. When it's time to use the batter, defrost it slowly in the fridge.
Fill Your Container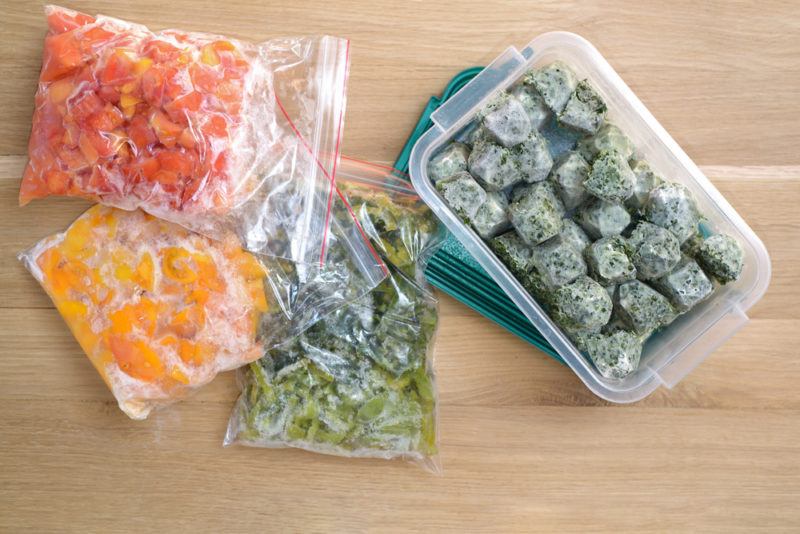 As much as possible, make sure that your food fits the container that you're freezing it in. Leave around half an inch or so to allow the food to expand when it freezes, but that's it.
Extra space will often cause freezer burn, which isn't good for the flavor or quality of your food.
Besides, smaller containers take up less room in the freezer. This makes it easier to get more food in your freezer. Having fewer bulky items in your freezer can also make it easier to find what you're looking for when it's time to eat the food.
Remove All The Air You Can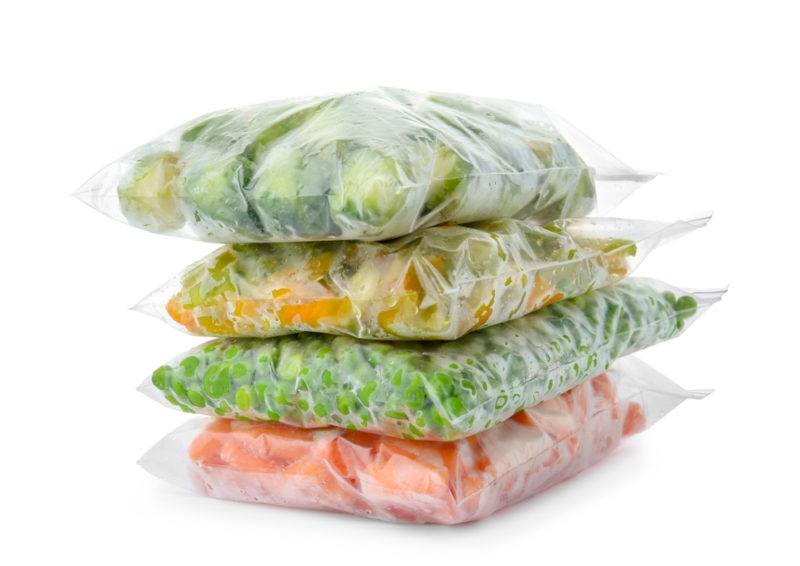 Freezer burn happens when there's excess air, so get as much out as can. If you're freezing food in bags, you can simply squeeze the air out.
For non-liquid foods, vacuum packing is a powerful way to get rid of the air.
Let Food Cool Before Freezing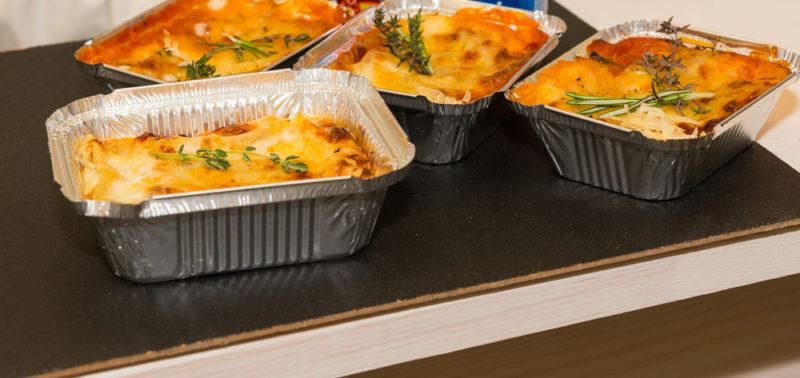 Warm food releases steam, which turns into ice crystals during freezing. Letting your food fully cool down first resolves this issue entirely. A simple way to do this is to store your food in the fridge until the temperature has decreased enough for freezing.
Ice crystals aren't the only concern either. Adding warm food to your freezer may temporarily raise the temperature and could cause nearby foods to thaw.
While thawed foods will refreeze, the process isn't good for the quality of your food.
Freeze In Small Batches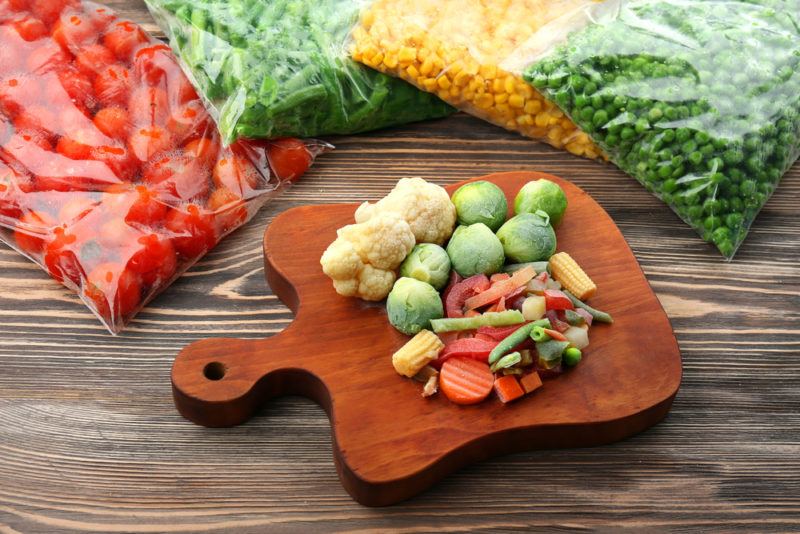 Adding too much food to your freezer at once can raise the temperature too, while the freezer works to bring all the food down to the right level. Once again, you risk thawing out some of your food.
To get around this, freeze small batches of food at a time. If you have a lot that needs freezing, focus on the most urgent foods first. If the food has a decent shelf life outside of the freezer, then waiting a day or two to freeze it shouldn't be a big deal.
Double Wrap Foods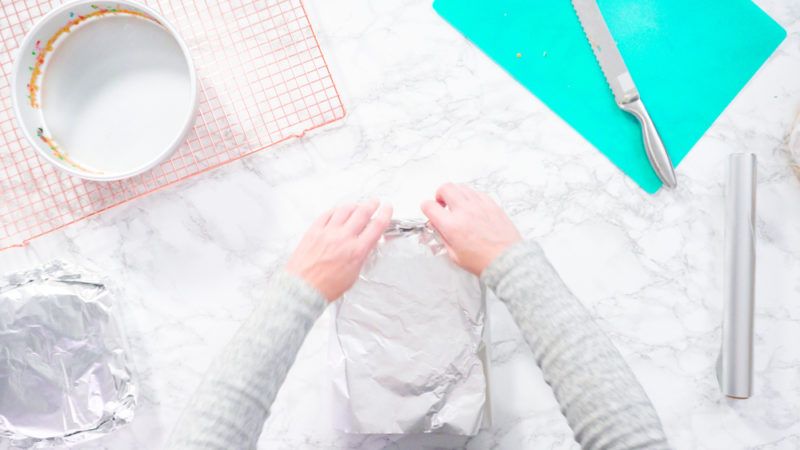 Adding an extra layer is useful if you plan to keep your food in the freezer for a while. For example, you might wrap your food up and then place it in a freezer bag. You could even store containers in freezer bags.
Double wrapping like this does make it harder to identify your food, but the process reduces the risk of freezer burn or other problems.
Blanch And Chop Your Leafy Greens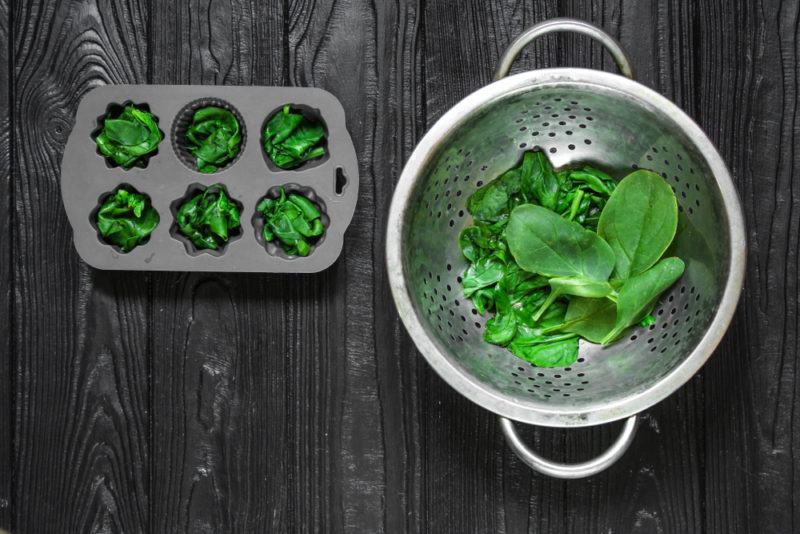 If you throw a bag of kale, Swiss chard, or spinach straight in the freezer, it generally won't survive too well, but leafy greens can be frozen if you're willing to take a few extra steps first.
The trick is to chop the greens up, blanch them and then freeze them. This cooks the greens just enough that they'll freeze well. Of course, you won't be using the defrosted greens in any type of salad. This process is most useful if you plan to cook with the leafy greens later, like using them in a stew, soup, or stir fry.
Undercook Your Pasta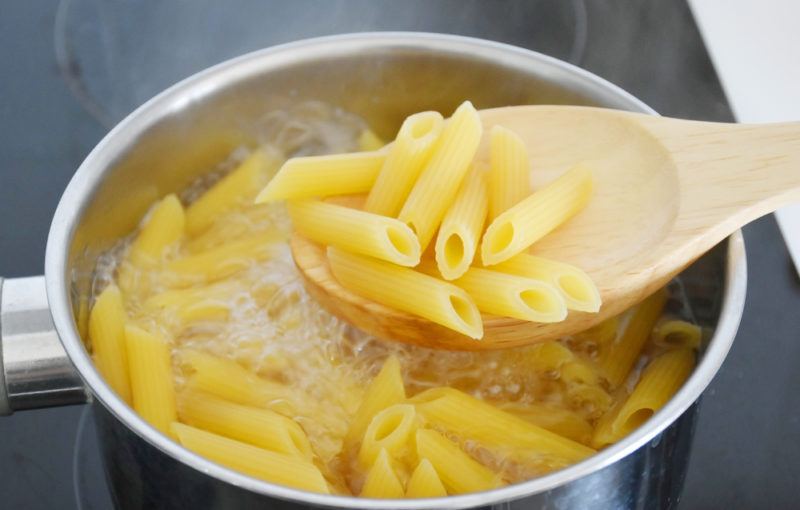 Pasta generally doesn't freeze well. It ends up being mushy, which isn't at all appealing.
You can get around this by slightly undercooking your pasta so that it is al dente rather than completely soft. This normally involves decreasing the cooking time by a few minutes.
Once the pasta is cooked it should be drained and then rinsed in cold water. This cools down the pasta and means that it won't continue to cook.
The same is true for rice. Slightly undercooking it helps to make sure that it reheats without a problem. You can also freeze rice in single serving containers, rather than a large amount at a time. This helps as well.
Separate Out Your Ingredients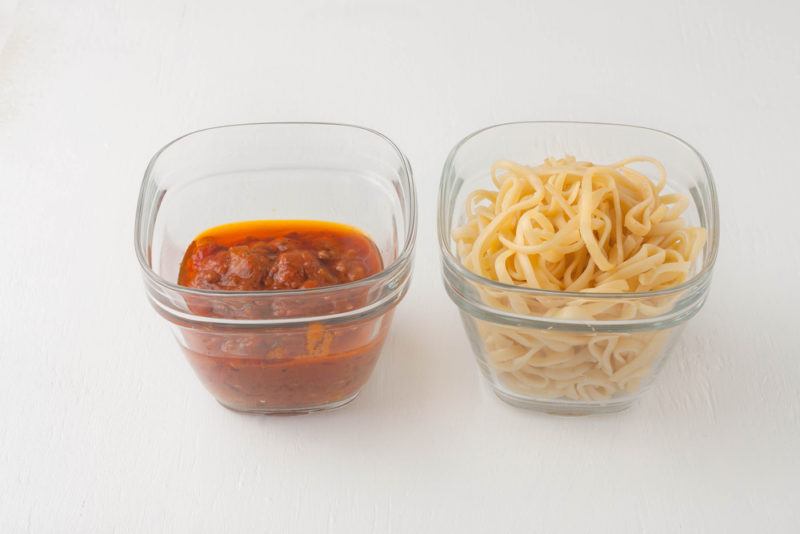 Some frozen meals work best when you freeze different parts separately.
For example, if you're going to freeze a pasta salad (yes, that's possible), you'll want to cook the pasta to al dente and then freeze it separately from the liquid ingredients. This way the pasta doesn't absorb excessive moisture.
This means that you should pay attention to mixing steps when you're cooking. If parts of your meal can just as easily be mixed after thawing, doing so may make much more sense.
Add Dairy Later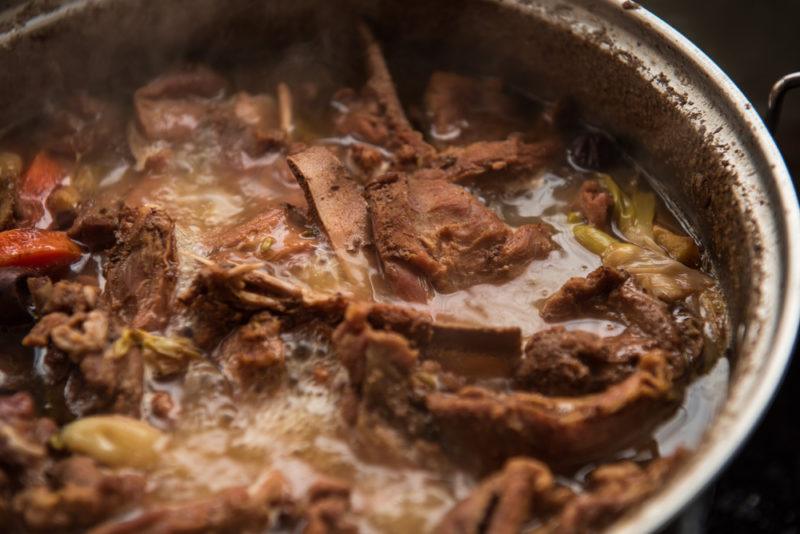 Dairy often doesn't behave well when frozen and thawed. You often end up with strange flavors and textures in your meals.
A simple way around this is to add the dairy after thawing. This works well for recipes where the dairy is added in towards the end, like a curry or a soup, where you are mixing in cream to make the dish creamier.
Freeze Citrus Juice, Not The Fruit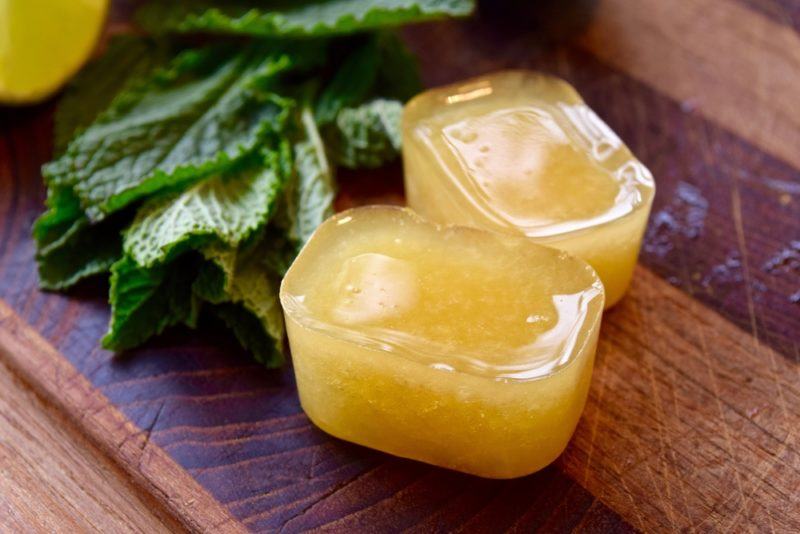 Citrus fruits don't freeze well. The water in them expands and breaks the cell walls, which means that they end up mushy and a bit gross.
If you don't want to waste your fruit, try freezing the juice instead. You can even include pulp without a problem. Ice cube trays are a great way to freeze fruit juice, as you can simply pop frozen cubes into summer drinks.
Portion Your Food First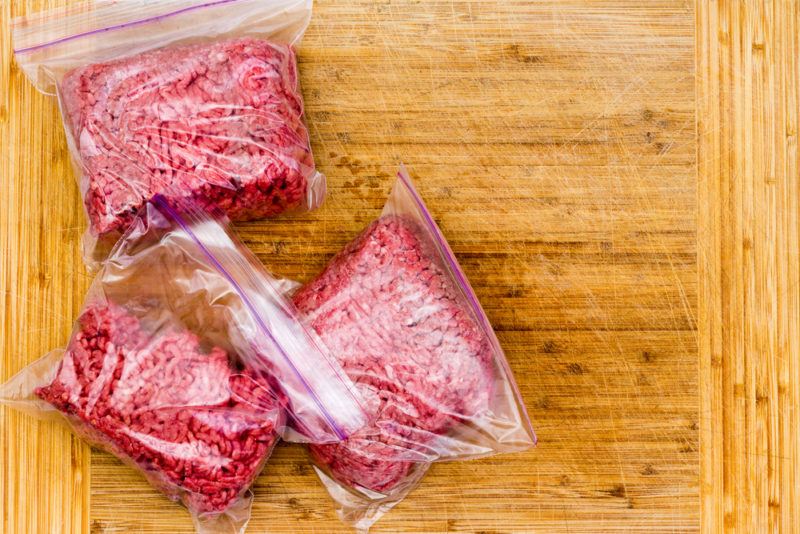 Whenever possible, try not to freeze large blocks of food. Breaking things down into portion sizes means that they'll freeze faster. They'll be easier to thaw when it is time too.
For example, if you purchased a package of eight chicken breasts, you might freeze them individually or in sets of two.
This approach also gives you the ability to be flexible. You can pull out more food if you're cooking for a crowd and less if you're just cooking for yourself.
Freeze Dinners In Serving Sized Portions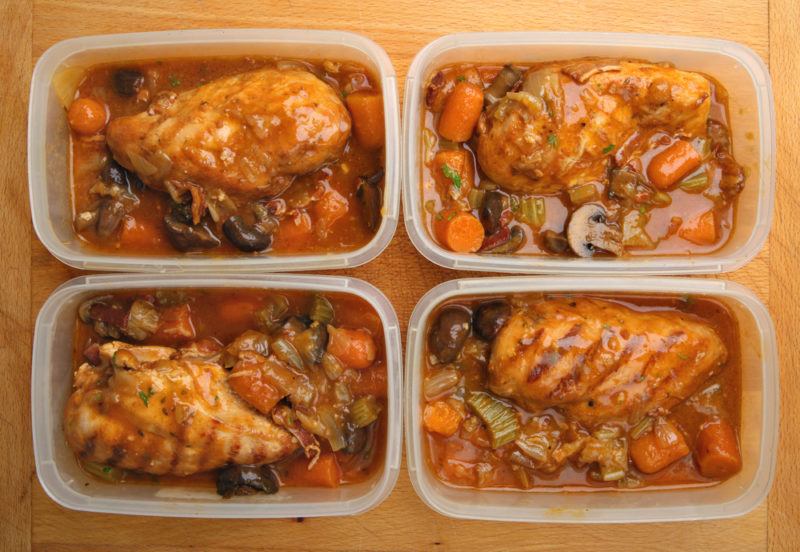 Sticking to serving sized portions has multiple advantages. For one thing, it's much faster to defrost a single serving of food rather than a meal for a family.
Single servings are more versatile too. You can get out a single portion if you're the only person home, or multiple portions if you need to feed your entire family.
This style can make leftovers more fun too, as your family could have different meals on the same night. Why not let everyone choose for themselves?
Chop Up Your Ingredients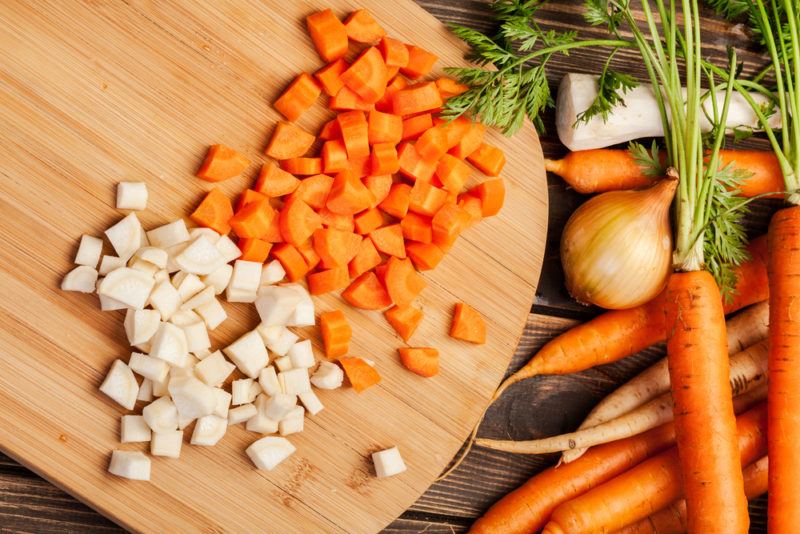 The freezer isn't just a way to make food last longer, it's also a powerful way to save time. Chopping up the food you freeze is one aspect of doing so.
For example, a bag of prepared vegetables is much faster and easier to use than if those same vegetables were whole. You might even be able to throw the vegetables into a stew or stir fry without fully defrosting them. How's that for convenience?
Make Bags For Slow Cooker Dinners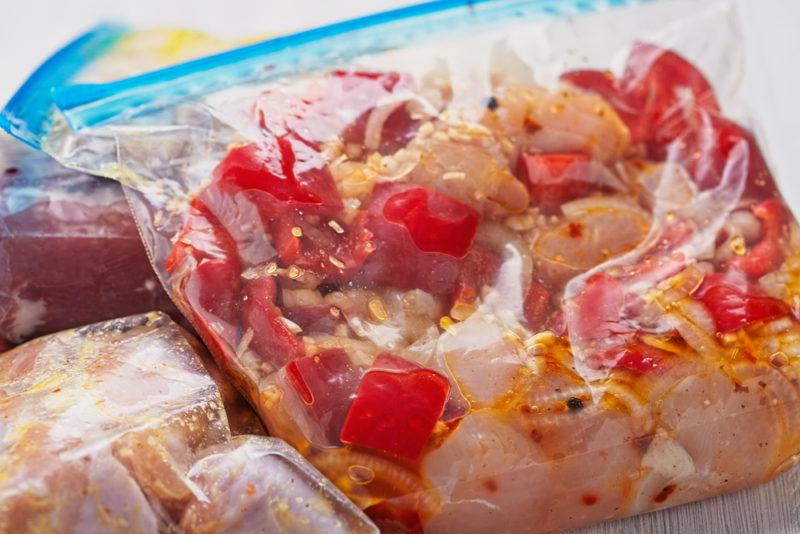 A popular meal prep technique is to freeze bags that contain prepared ingredients for a meal. The site Pinch of Yum has a variety of freezer meal recipes that work like this.
Sometimes you'll even be able to take the bag out of the freezer and throw the ingredients straight in a slow cooker or an Instant Pot – without even thawing them first.
Spread Out Your Food When You Freeze It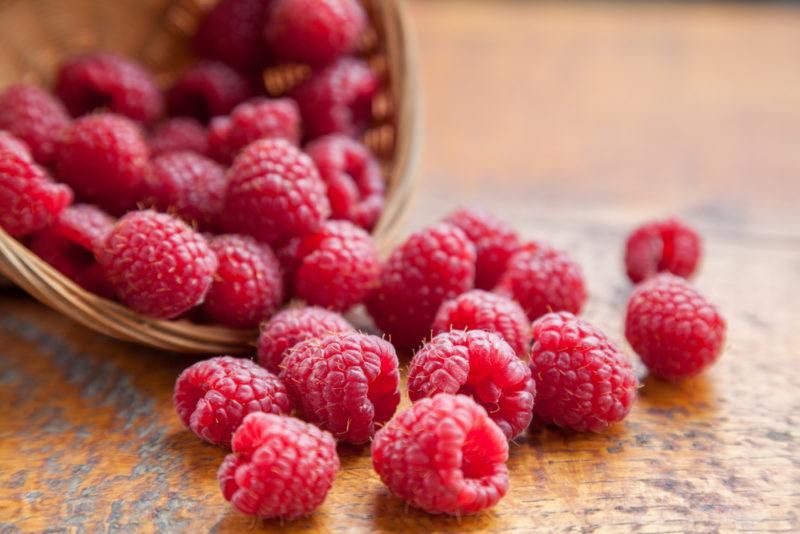 Some foods will clump together when you freeze them, especially if they are a little moist. To get around this, try spreading the food out when you first freeze it. For example, freezing fresh raspberries on a baking tray works well. You can then transfer them to a bag or small container once they are frozen.
Another trick is to use parchment paper between items, such as if you're freezing individual tortillas. The paper stops the items from sticking together when they freeze – and is more practical than putting each piece of food in its own container.
Grate Your Cheese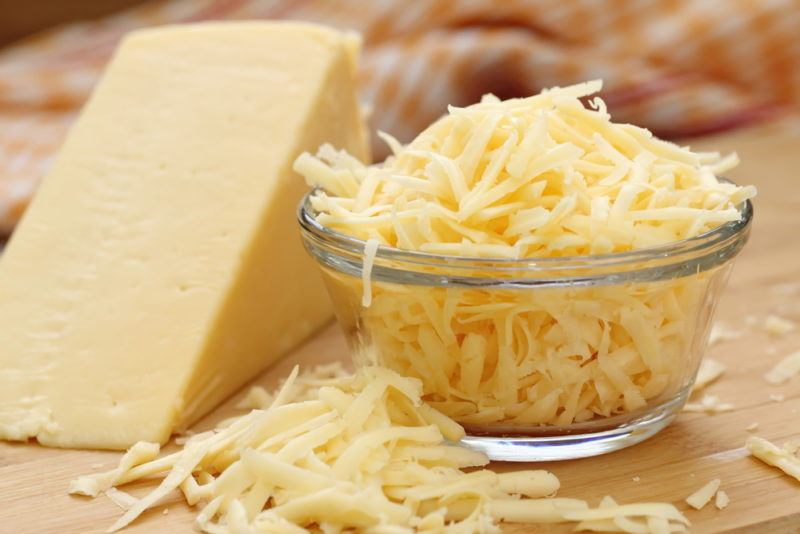 Freezing a block of cheese generally isn't very useful, but frozen cheese gets much more useful if you grate it first. Try grating your cheese and then freezing it in small bags or containers. It's then easy to take out a bag of grated cheese from the freezer when you need it.
For that matter, you can often use frozen grated cheese as-is in many recipes, as it melts quickly.
Label Things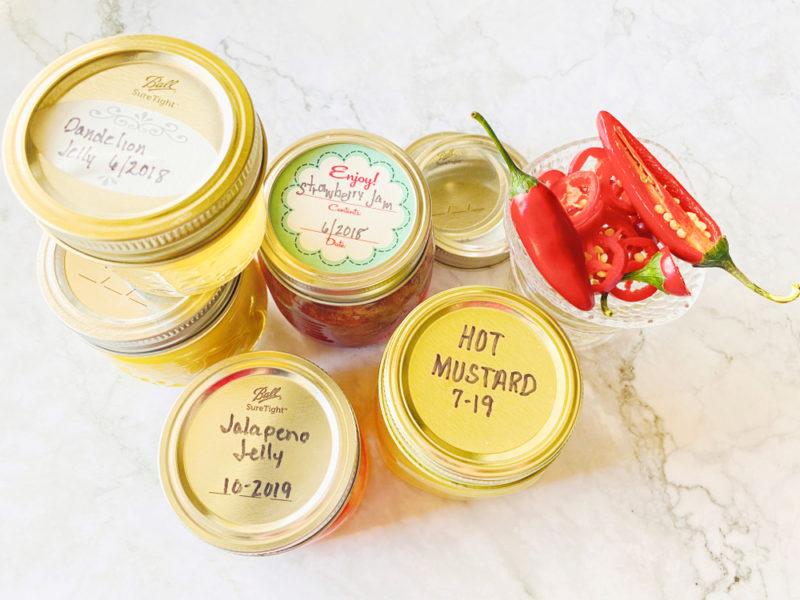 It's tempting to skip the labeling step, but doing so can be frustrating in the long-run. Many frozen meals and ingredients end up looking remarkably similar after some time in the freezer. This can be incredibly frustrating.
Forgetting to label could mean that you waste food too, especially if you end up thawing something that wasn't what you expected.
This practice is especially important if you're freezing things like sauces and fully cooked meals. For example, a serving of beef stew could look similar to Bolognese sauce after freezing, but you couldn't simply use one instead of the other.
Use The Oldest Foods First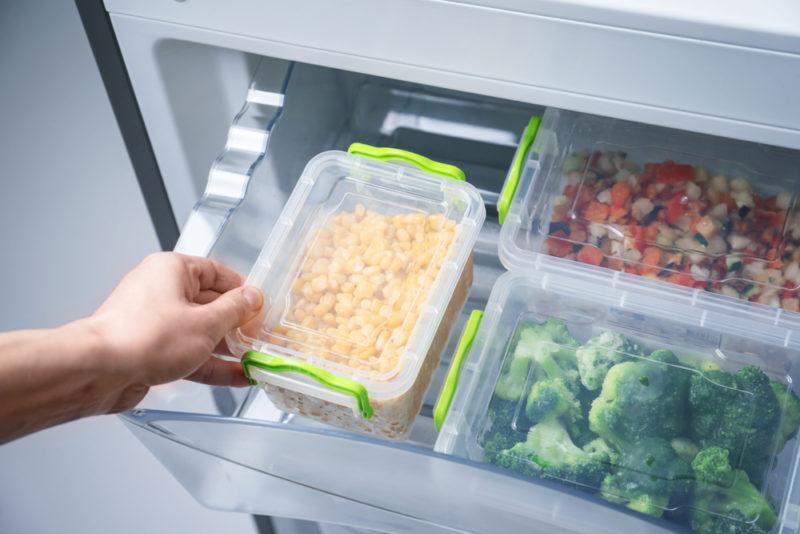 Food quality does decrease as time in the freezer increases, so using older food first just makes sense. Labeling your food is an important part of this process. If you know when you initially put the item in the freezer, it's easier to work out what you should be using first.
Rotating your food can help as well. This means that you're placing new items at the back. The process means that the food at the front ends up being what you should be using first.
Put Eggs In A Bag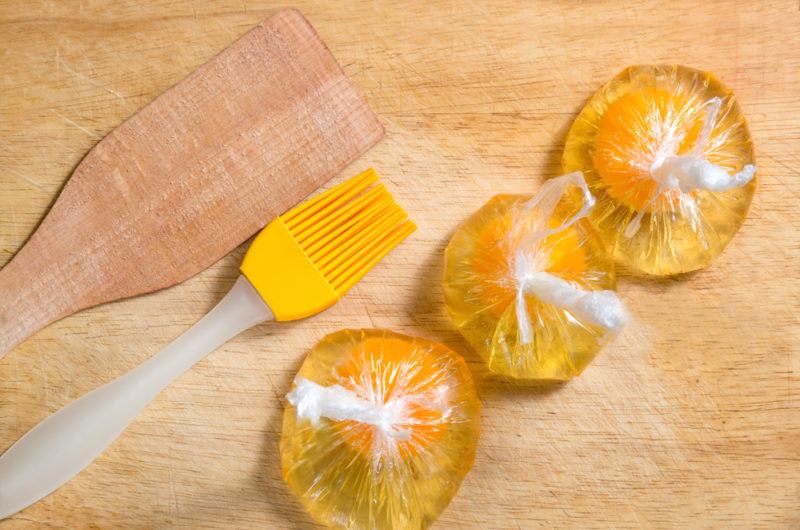 Eggs can't be frozen in their shells. They expand when frozen, which causes the shells to explode.
One way around this is to crack the egg into a container and freeze the egg whites and yolks that way. The eggs freeze well and can last up to a year in the freezer, but you'll need to thaw the eggs before you use them in a recipe.
Keep Your Freezer Full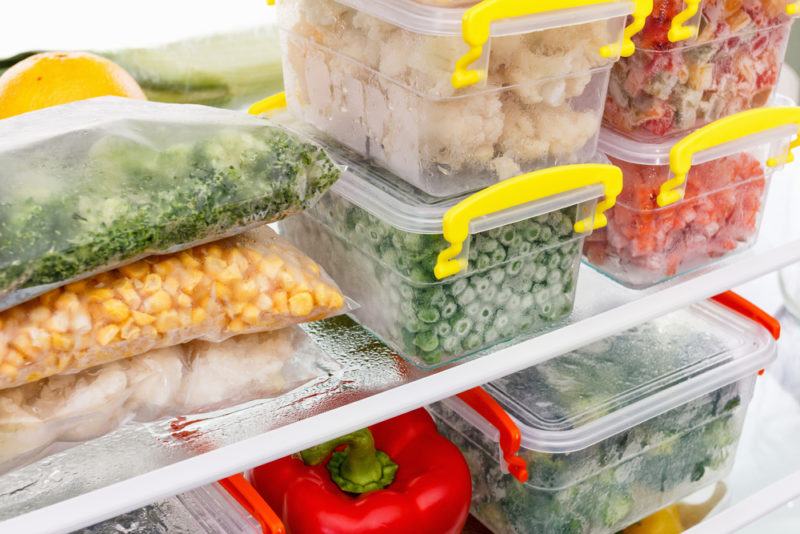 Freezers are the most effective when they're around 75% full. This helps to keep the temperature more balanced, even when you need to open and close the door regularly.
Keeping the freezer full also means that stays cold for longer without power, which is critical if there's a power outage. If there's enough in your freezer, the food might even stay mostly frozen until power is restored.
Having a stockpile of food in the freezer is good from a practical perspective too. This means you'll always have food on hand, regardless of any crises that occur.
Don't Block The Vents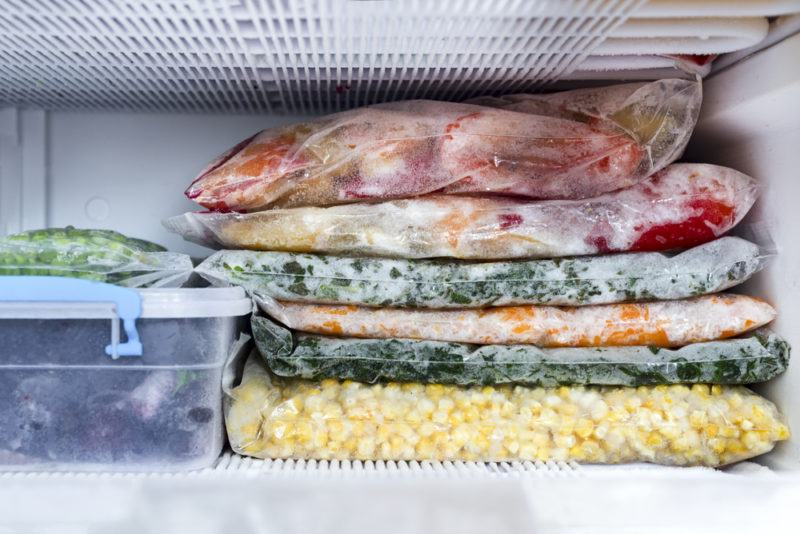 There are vents at the back of your freezer that help to circulate cold air. Make sure that these are kept clear, or your freezer will struggle to keep your food at the right temperature.
This is easily done if you don't have much food in your freezer. If things are starting to get a bit jammed up, you might need to make some hard decisions about what needs to be frozen and what doesn't.
Choose Your Containers Carefully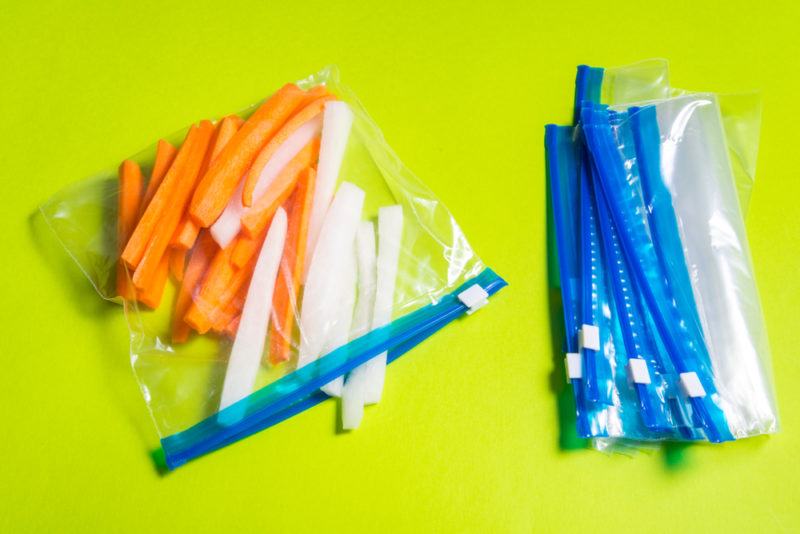 Many containers and bags can go in the freezer without a problem, but only some of these are designed to be used in this way. The distinction is important.
Freezer containers tend to be thicker and more resilient. They're better at making sure your food doesn't dry out and protecting it from freezer burn.
Eat Your Frozen Fruit Frozen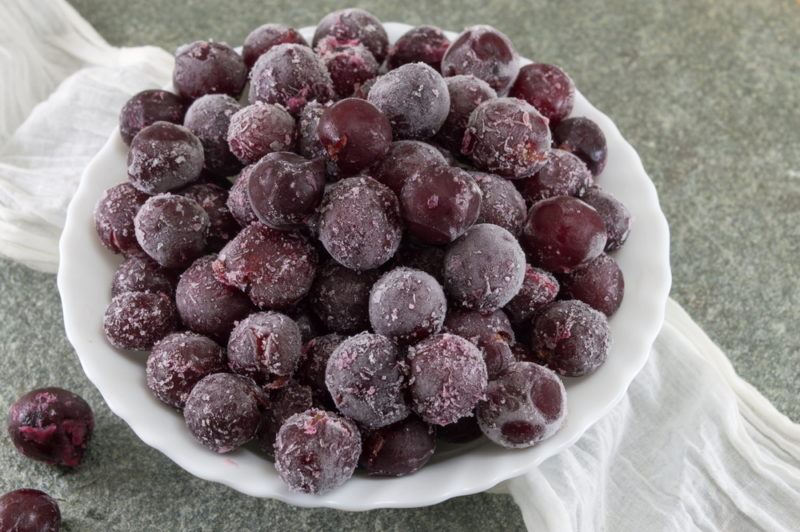 Fruit often ends up with a weird texture once it has been thawed. So, why thaw it?
Some frozen fruits can easily be eaten without thawing them at all. They often end up being icy, refreshing, and crisp. Frozen grapes are a fantastic example of this pattern, as are frozen raspberries. Watermelon can be eaten frozen too.
…Or In A Smoothie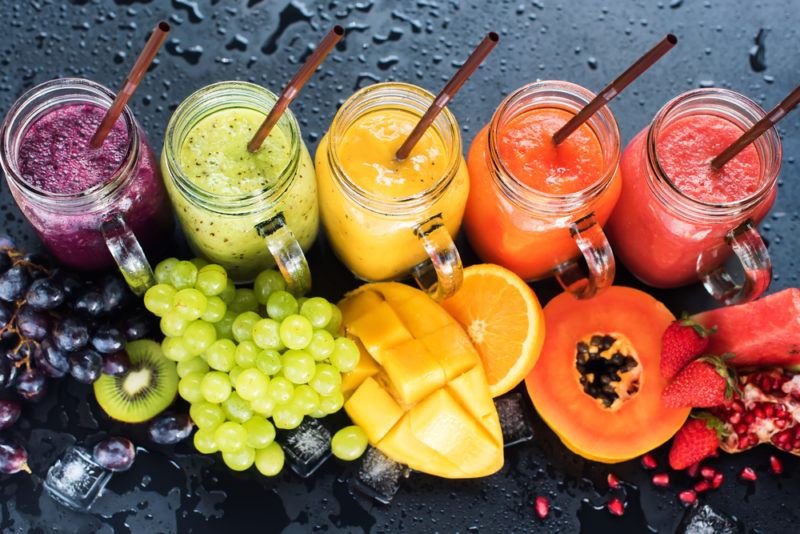 Frozen fruit can be used in a smoothie too. Once you've blended everything up together, the texture difference between frozen and fresh isn't noticeable at all.
Besides, frozen fruit can help to make your smoothie thick and allows you to avoid using ice entirely.