Stir-frying is a cooking technique that originated from China where ingredients are stir-fried in a very hot wok or pan with a little bit of oil. It's a quick-cooking process that with the right ingredients and spices for stir fry, you're sure to enjoy your meal in just a matter of minutes.
Stir-frying is a great idea to be able to squeeze-in cooking into your hectic schedule or if you're intending to keep a healthier eating habit. And just like the sous vide cooking technique, stir-frying is also considered generally healthy. It's basically because less oil is used in cooking and the meat and vegetables tend to retain more of their juices and nutrients compared to when it's boiled.
One of the most important steps in stir-frying is prepping your ingredients and that includes choosing the right spices for stir-fry that you want to use. Make sure that you get your meat and vegetables from reputable sources. If you need to buy fresh spices to update your pantry, you can simply order that online as well.
Now, here's a list of stir-fry seasoning and recipes to give you some ideas the next time you want to stir-fry your way to a quick and delicious dinner!
Spices for Stir-fry
Ground Ginger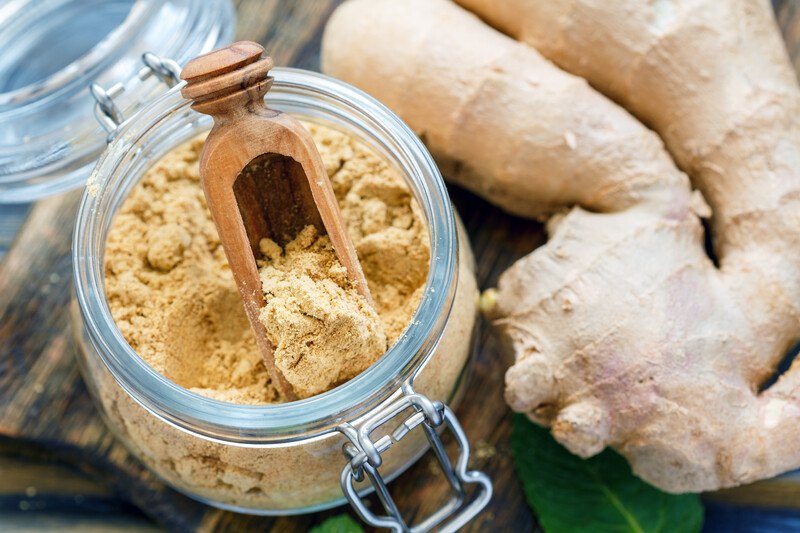 The combination of ground ginger and garlic powder pairs perfectly with soy sauce in this Chicken & Vegetable Stir-fry dish. The ginger's flavor beautifully complements the chicken meat. The dish is very easy to tweak as well – say substitute mushroom and green onion for some of the vegetables.
Ground ginger is not only good for digestion, but it also lowers cholesterol and reduces inflammation. It has a pungent smell, a warm and spicy taste, and a hint of sweetness. It's derived from the gingerroot that belongs to the Zingiberaceae family that also includes galangal, turmeric, and cardamom.
Garlic Powder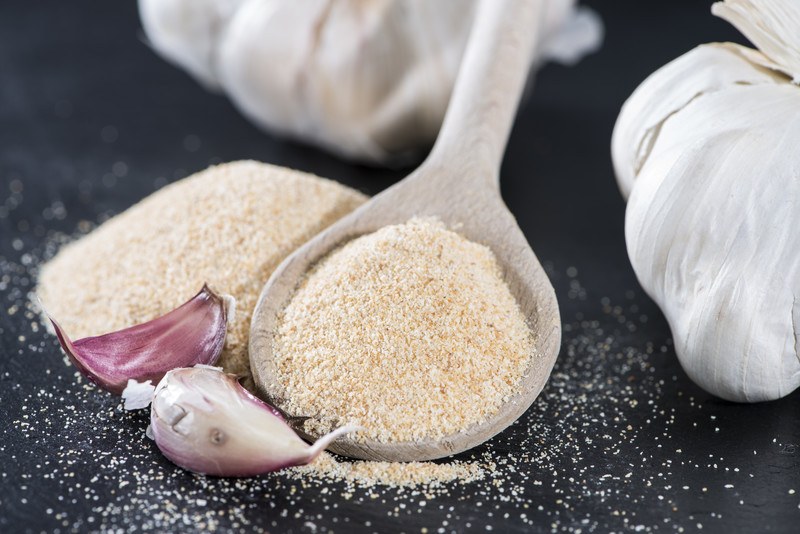 This Garlic Beef recipe is simple, easy, delicious, and sure to be ready in minutes! The combination of fresh and powdered garlic works really well, but hey, if you're really in a crunch or don't have the time to be peeling and mincing garlic cloves – simply use garlic powder.
Garlic is rich in antioxidants, it's also nutritious and has active compounds that lower blood pressure and improves cholesterol levels. It has a pungent spicy flavor with a hint of sweetness. Garlic powder is the powdered form of dried garlic and is used to enhance food flavor and nutrients.
Cumin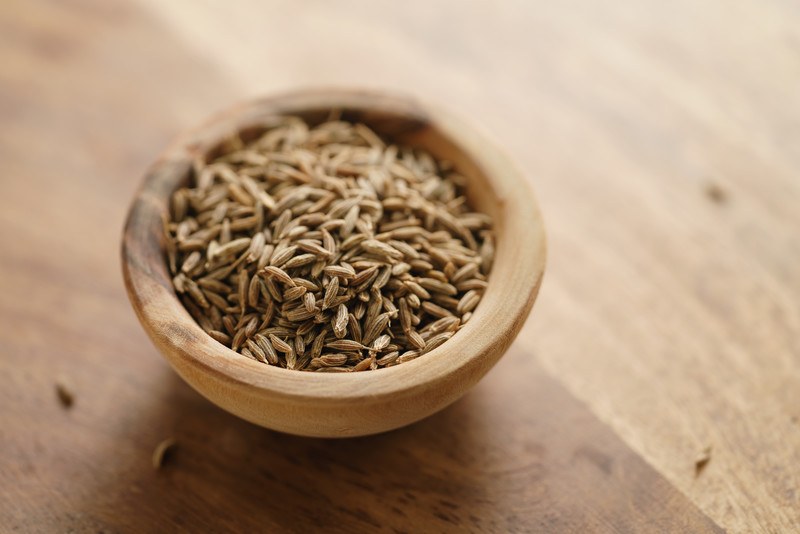 To see cumin in action, try this Peruvian-Style Pork Stir Fry, it's absolutely tasty. Just make sure to marinate the pork ahead of time. Simply serve it with rice and you're in for some Peruvian flavors for the night.
Cumin has antioxidants and anti-cancer properties. It can also maintain blood sugar levels and fights bacteria and parasites. It has a very distinct slightly hot, earthy flavor and aroma. Cumin comes from an aromatic flowering plant which seeds are then dried to be used as a spice.
Five-Spice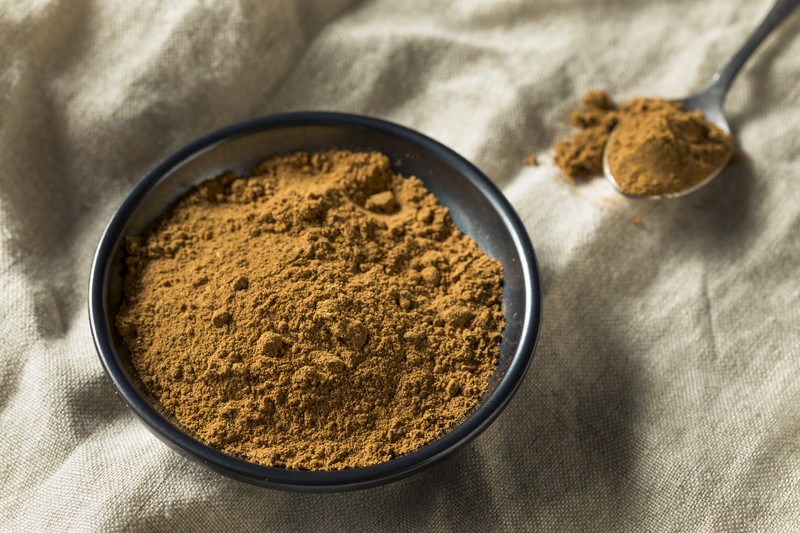 For a paleo, gluten-free, dairy-free, and low-carb dish, here's 5-Spice Chicken with Vegetable Stir-Fry! What's even great about this easy and quick recipe is it's very nutritious. Quick tip, cut the chicken breast into even-sized small cubes so that they cook all at the same time.
Five-spice being a mix of different spices also has a mix of health benefits – lowering blood sugar, relieving nausea, easing pain, lowering blood sugar, and fighting inflammation. It has a distinct sweet and warm, licorice-like flavor, with a hint of peppery notes. Five-spice is a mix of different spices that commonly has cinnamon, star anise, cloves, Szechuan pepper, and fennel seeds.
Szechuan Peppercorns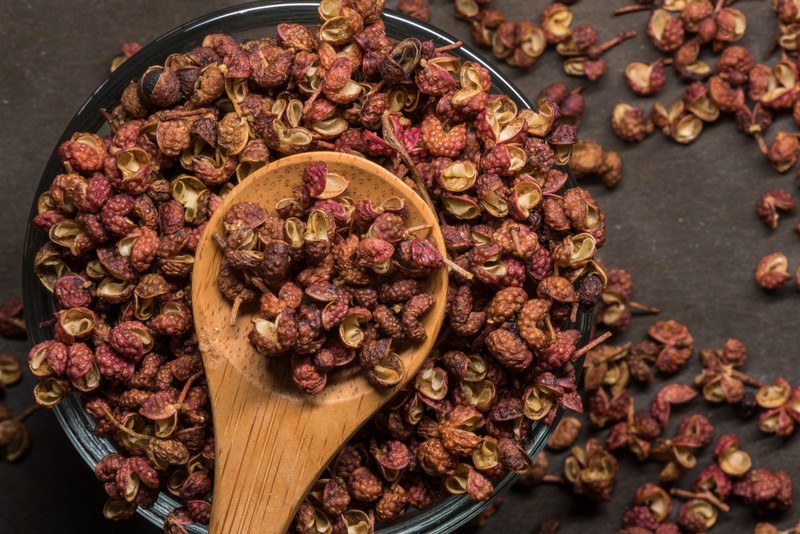 If you're up for some spicy dish, try Spicy Szechuan Stir-Fry. It's super simple and quick to make, you can enjoy a restaurant-quality stir-fry in less than 30 minutes. Don't skip dry-roasting the Szechuan peppercorns before grinding – it makes a huge difference in terms of fragrance and flavor.
Szechuan pepper is a good source of vitamins and minerals. It can also help appetite and relieve toothache. It has a citrus-like flavor with hints of pine and lavender notes to it. Szechuan pepper also has a numbing effect because of the presence of hydroxy-alpha sanshool. It's not actually related to black pepper or chili pepper but rather belongs to the family Rutaceae which includes rue and citrus.
Sesame Seeds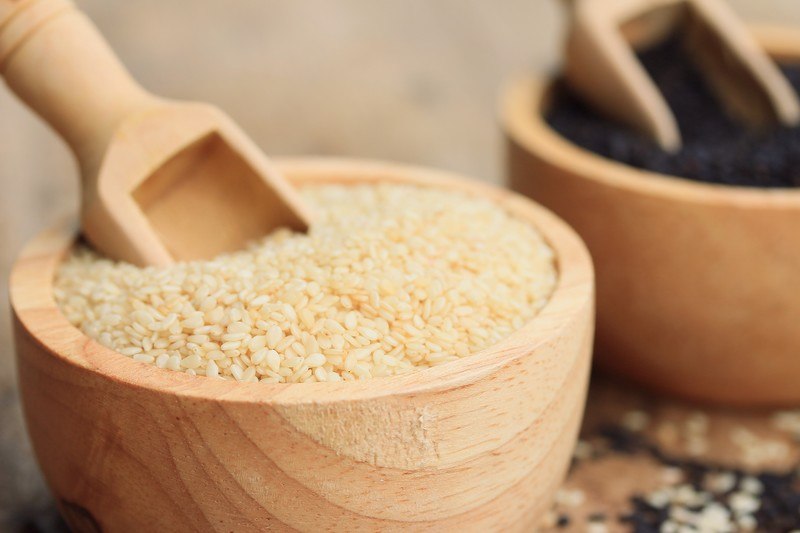 This Sesame Beef Stir Fry is so versatile you can serve it with ramen noodles, over rice, or in lettuce cups! It looks as good as it tastes, an absolute must-try. A tip to remember, slice your meat when it's partially frozen, it's easier that way and you're more likely to have thinner and even slices.
Sesame seeds are rich in antioxidants and high in magnesium, fiber, and B vitamins. It has a nutty rich flavor with a hint of sweetness to it. It's derived from the flowering plant Sesame that belongs to the genus Sesamum and is known to be one of the oldest oilseed crops in history.
Paprika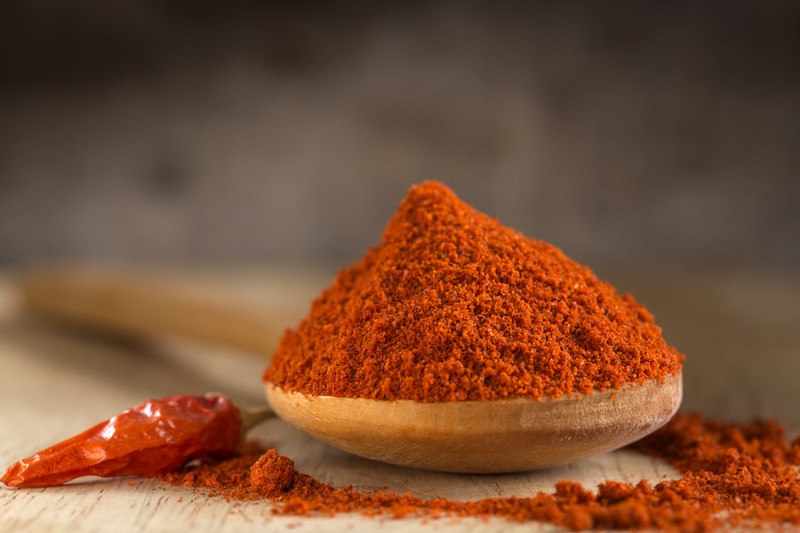 Try Sizzling Paprika Beef with Peppers and Broccoli and enjoy a smoky stir-fried dish. Paprika really works well with the beef giving it an earthy smoky flavor. The peppers and broccoli add color to the dish making it even more appetizing.
Paprika is rich in beneficial compounds like carotenoid antioxidants and niacin. It has a good amount of Vitamin E and antibacterial properties that aid in rapid wound healing. Paprika's taste can vary from mild to sweet, to spicy – depending on the type of peppers used. This red-colored ground spice comes from the dried sweeter varieties of fruits of Capsicum annuum plant.
Cayenne Pepper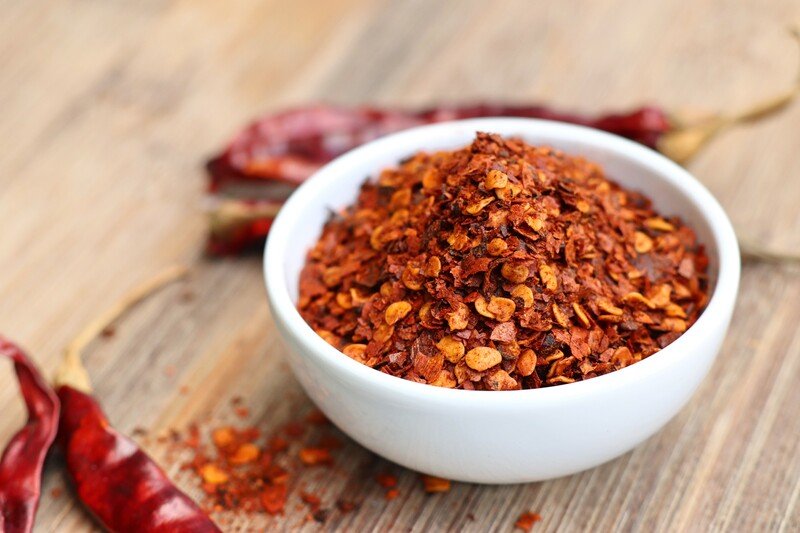 Not into meat? No problem. Here's Spicy Tofu Stir Fry with rice noodles. It's already a complete meal and it's super easy! The flavor combination is simple yet it totally works. Try it to see how cayenne pepper along with the other spices for stir-fry makes this dish works.
Cayenne powder has antioxidants like beta carotene, vitamin C, and cryptoxanthin. It has an earthy and spicy taste and is derived from the dried cayenne pepper which is then grounded. Cayenne pepper powder is normally a blend of different types of peppers.
Coriander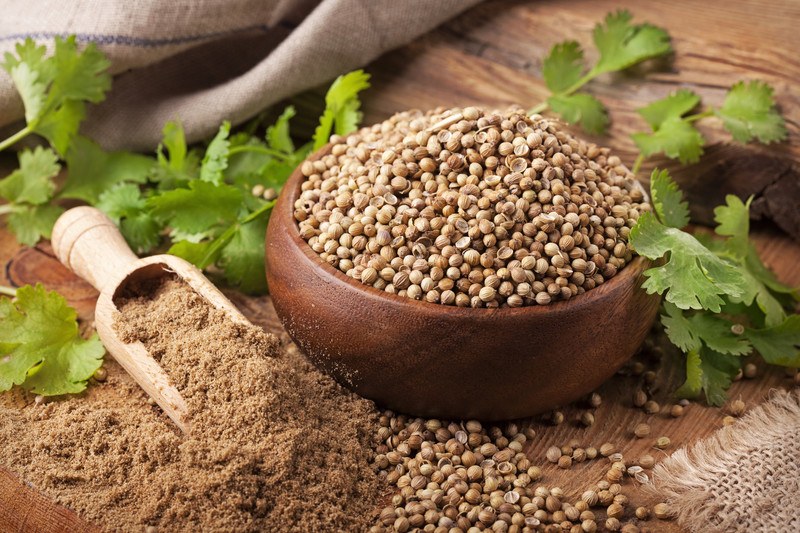 If you're in a Paleo diet (or not!) this Paleo Coriander Healthy Chicken Stir Fry is a must-try. The lemony coriander flavor works amazingly with chicken meat. This dish looks and tastes absolutely divine. Simply serve on top of rice with freshly squeezed lime, Thai basil, and a sprinkle of sesame seeds.
Coriander seeds have copper, zinc, iron, and other essential minerals that is good for our heart. It has a very distinct aroma and warm, spicy, nutty, and lemony citrus taste. Coriander seeds came from the Apiaceae family and are normally pan-roasted to enhance its flavor and aroma.
Turmeric Powder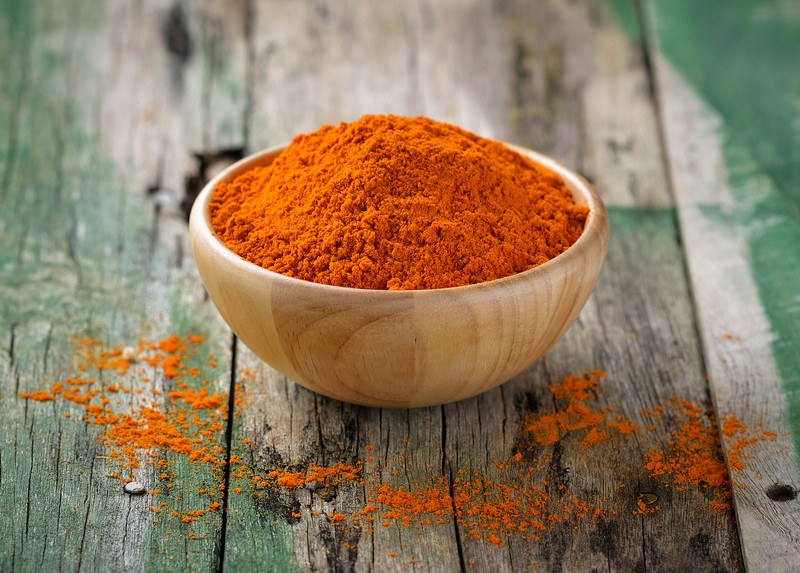 This Turmeric Stir Fry Shrimp is a common stir-fry dish in Malaysia. It calls for the simplest ingredients and cooks really fast. A basic no-fuss stir fry that's perfect for beginners in cooking. Best served with white rice – put a little bit of sweet soy sauce on the rice if you want to eat like the locals.
Turmeric powder contains anti-inflammatory and anti-oxidant properties. It has a pungent, slightly bitter flavor and earthy aroma. It is known as the Indian saffron and is one of the most commonly used spices in Indian cuisine. It comes from the dried turmeric that is then grounded into a powder.
Cardamom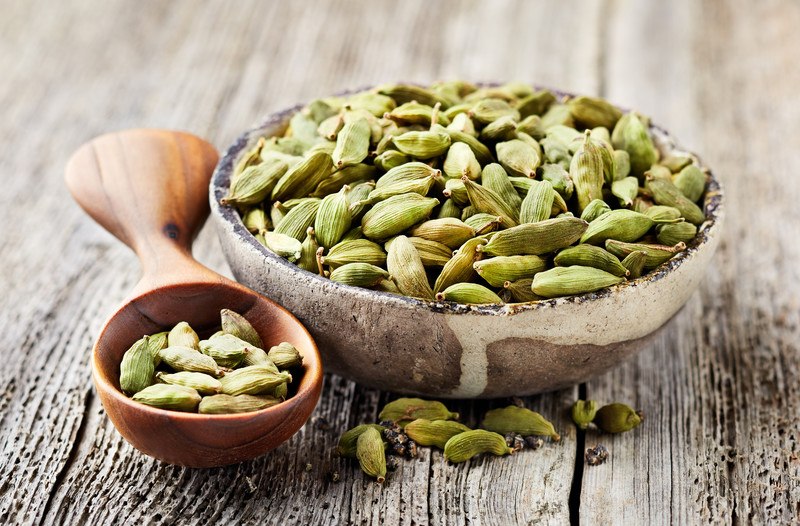 See how cardamom ties up all the flavors in this recipe, Thai Pork Stir-Fry. The flavors from the spice combination work wonderfully with the pork. This dish is a complete 30-minute meal that you can surely enjoy or show off to your friends or family.
Cardamom is a good source of antioxidants, and also boosts blood circulation, aids in digestion, and promotes oral health. It also has diuretic properties that help lower blood pressure. It has an intensely aromatic, resinous fragrance, with citrusy, spicy, and minty flavor. Cardamom comes from the seeds of plants belonging to the ginger family.
Black Pepper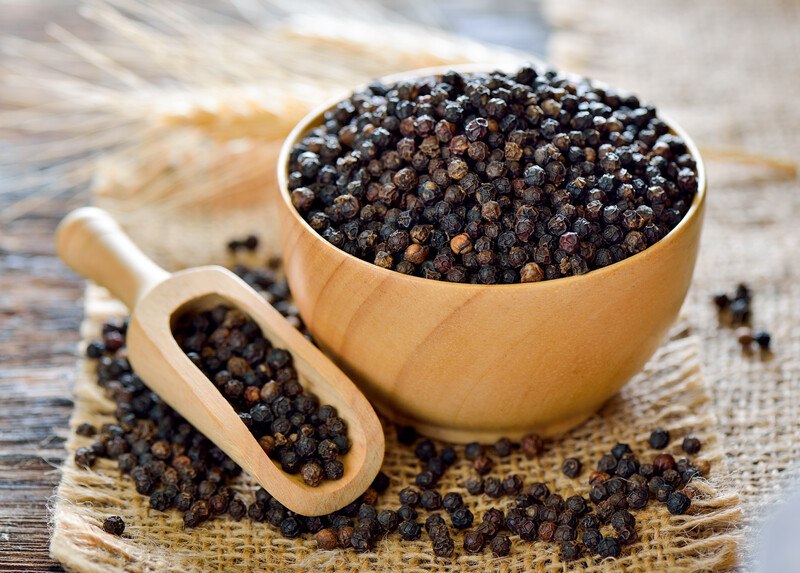 Now here's another recipe that you simply must try – Beef Stir Fry with Honey and Black Pepper Sauce! It sure looks and tastes like the ones you'd normally get from a Chinese restaurant. You're going to love its sweet, salty, and peppery flavor. And trust me, you would want that sauce on your rice, too. Don't like beef? No problem, try Thai Black Pepper Pork instead.
Black pepper has anti-inflammatory properties and is also rich in antioxidants. Its spicy heat comes from the piperine that comes from the seed itself. It is the outer fruit layer of black pepper that contains organic compounds that give it that citrusy, woody, and floral notes. It comes from the unripe drupe of a pepper plant which is then cooked briefly in hot water and then dried after.
Garam Masala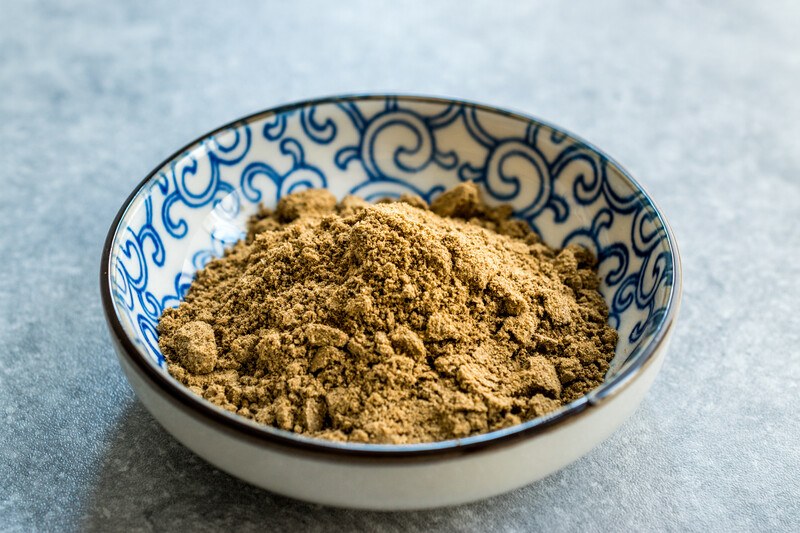 The flavor combo of garam masala and freshly ground pepper works perfectly in this dish, Spicy Pepper Chicken Stir Fry. You'll enjoy that burst of flavor in every chicken bite – the secret is marinating them ahead of time, the recipe says for a couple of hours, I think the longer the better.
Garam masala helps in improving the immune system, fighting diabetes, preventing cancer, and maintaining a good digestive system. It adds warmth and floral notes to dishes. Garam masala also has a deeper color, spicier and sweeter taste compared to curry powder. It is a blend of toasted and dried spices which typically contains cloves, bay leaves, fennel, black, and white peppercorns.
Sumac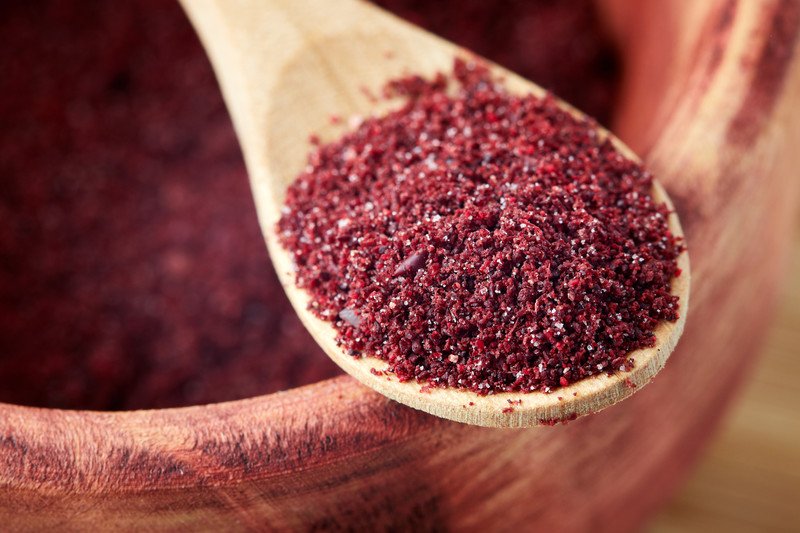 For a Mediterranean-inspired dinner, try this colorful chicken and vegetable stir-fry. Marvel at the flavor combination of sumac, paprika, and tahini – this combo compliments all the other ingredients giving you a dish that will easily make it to the list of your top favorites.
Sumac is high in antioxidants, it also helps in boosting heart health, lowering blood sugar levels, aiding digestion, and calming muscle aches. It has a very pungent tart and lemony flavor. Sumacs come from the dried fruits of dioecious shrubs and small trees in the family Anacardiaceae.
Curry Powder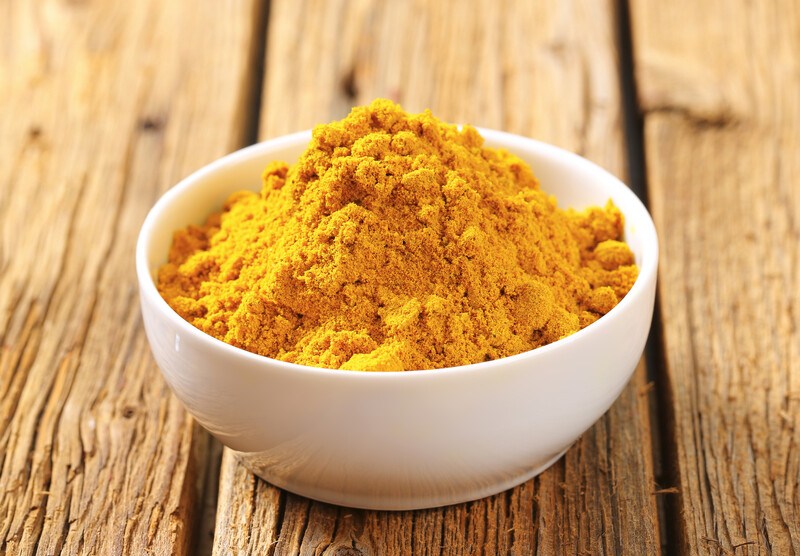 This Curry Stir-Fry dish can be tweaked easily depending on your taste preference. I particularly like more curry powder but then again, have a good taste first and see if you actually want to add more. I also found that rubbing dry curry powder to shrimps makes it even more flavorful.
Curry powder's health benefits include reducing inflammation, battling bacteria, aiding digestion, and fighting cancer. It has a deep, earthy taste with a hint of sweetness to it. Curry powder is a mix of various spices which normally consists of ginger, garlic, turmeric, cumin, and cayenne.
Chili Powder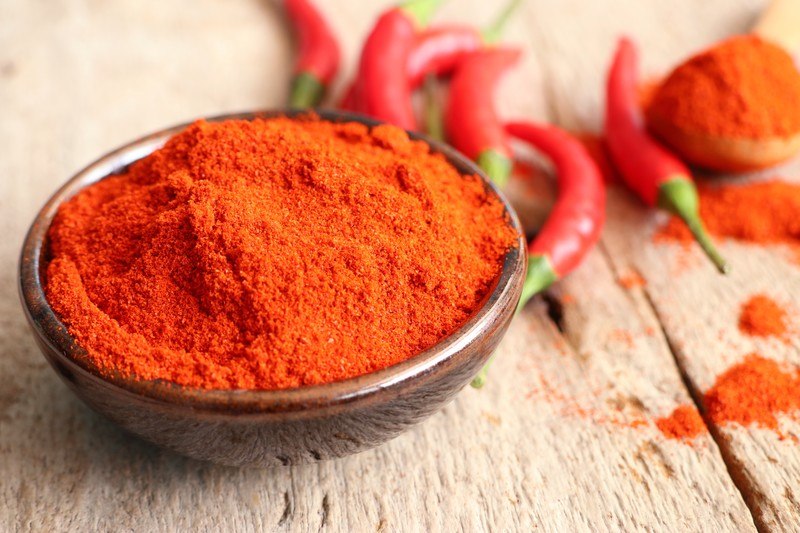 A good, mildly hot Chili Chicken Stir-Fry will surely make your day. It's super simple to make and just like with stir-fries dishes, it's super quick to cook! Chili powder and the different spices pair amazingly well with the honey. The pinch of cayenne really works, too.
Chili powder aids in weight loss promotes digestive health, helps the heart, and fights inflammation. It has a spicy taste with a fruity flavor. Chili powder is sometimes a blend of chili powder and other spices like onion and garlic powder, cumin, and or salt.
Cajun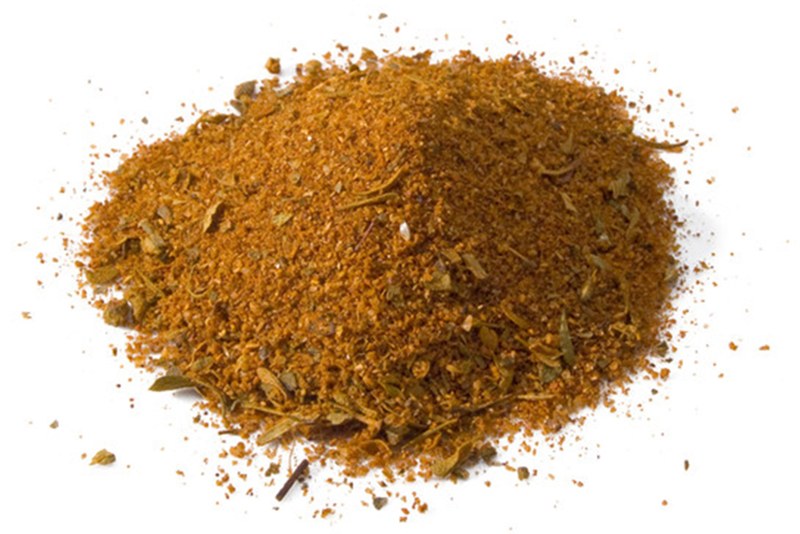 This Cajun Shrimp and Sausage Stir-Fry will surely bring some Louisiana-flavors to your table. If you can nail down the cooking for the vegetables – making sure the okra, peppers, and celery are crisp-tender, then you're off to a good start.
Cajun offers a range of health benefits including antibacterial properties, reduced blood pressure, improved cholesterol levels, and more. It has a spicy taste with earthy and smoky notes to it. Cajun is a spice blend that usually contains paprika, white pepper, garlic powder, oregano, cayenne, and salt.