If you're thinking something quick and easy for dinner, why not go for fish, right? It's quick to cook, easy to pair with spices for fish, and of course, it's also the healthier choice! You might think that matching the perfect fish seasoning with the type of fish you have can be tricky, but honestly, if it works then it works! It's great to have some guidance of course. While it's good to go for spices that will complement the natural flavor and texture of the fish – say light seasonings and delicate spices for fish with mild taste, fine and flaky meat and the opposite for the more flavorful and firm fish, it's also a great idea to add strong spices as well in some dishes like in stews or curries.
Although fish is very easy and quick to cook, some people get intimidated fearing that they will either overcook or undercook it – well, valid reason since it's so easy to overcook fish. Perhaps, start with dishes that are not too keen on that aspect of cooking, say braising where fish can stay moist and firm. If you're really hesitant about it, have a play first with slow cooker fish recipes and get yourself acquainted with the different types of fish. You can then moved on to grilling, pan-frying, or baking, and as a good rule of thumb go for the 10-minute rule.
Before you even get started with cooking, make sure first that you source your fish from a reliable seller, whether it's from your local market or something that you ordered online.  Check your stocks of spices as well, it's so easy to lose track of when you brought them and you might end up using spices that already lost their flavor (especially the powdered types). Check out these websites if you're looking to buy fresh spices online to replenish your stocks. But first, see our list of top 10 spices for fish here, and make sure you have them on hand for when you try these really easy and amazing fish recipes!
Spices for Fish
Cumin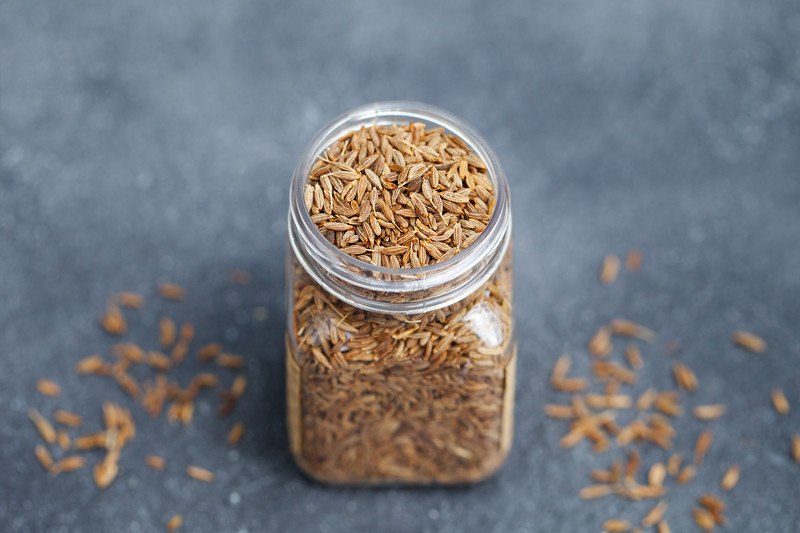 Cumin is a warm and earthy spice. It's sweetness and bitterness when mixed with something citrusy like lime or lemon juice, really works well with fish. You can also combine it with other spices like coriander or cardamom to achieve an earthy, woodsy, and savory flavor.
For this Cumin and Garlic with Salsa recipe, a simple cumin with fresh garlic and lime juice marinade is used. The marinade does its trick and effortlessly turns the fish into an aromatic dish that goes perfectly with the salsa. The bream's meaty texture really holds well, it's flaky, juicy and of course, tastes amazing when cooked properly.
Turmeric Powder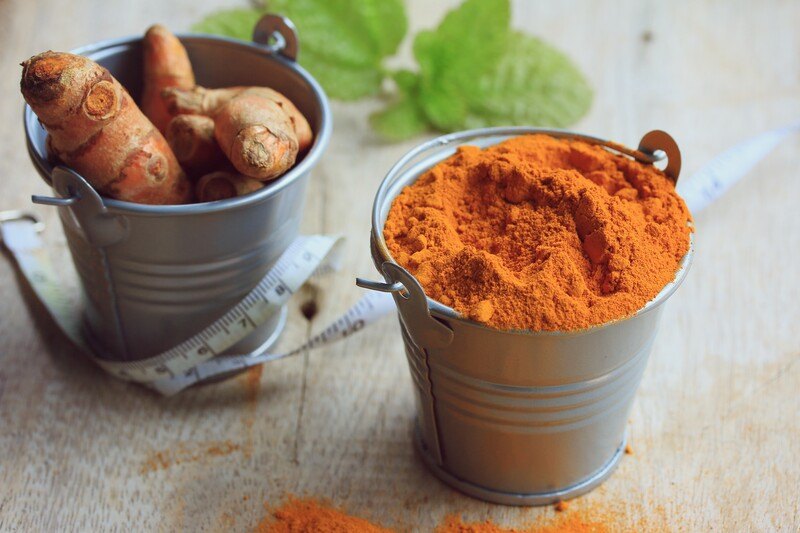 Turmeric has a rich, warm, and aromatic flavor. It has an earthy and bitter taste with hints of peppery spice to it. It particularly works well with seafoods especially fish. Turmeric powder also gives dishes a wonderful yellowish color. Depending on how much powder you added, it can range from pale yellow to bright and almost orangey color.
Try this simple and quick Vietnamese fish recipe. Turmeric fish with spring onion and dill. It can't get any simpler than marinating the fish, pan-frying it, and then throwing in the spring onion and dill. The burst of colors alone is enough to make you salivate. Anyone hungry, yet?
Paprika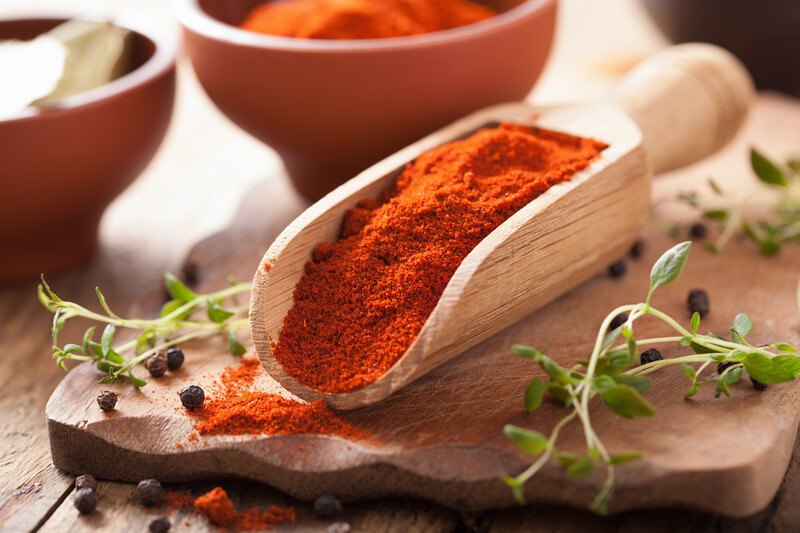 Paprika can vary from mild, to sweet, to hot – depending basically on the type of peppers used to make this powdered, red-colored spice. There's also smoked paprika which has a woody, earthy flavor because the peppers used are smoked-dried first. Paprika goes really well with savory dishes and can be paired with dried dill and lemon pepper for a more herby, peppery, and summery flavor.
Here's a Moroccan Paprika Fish recipe that demonstrates really well how paprika simply brings a dish to life. Go for a denser fish like halibut or snapper, and don't hesitate to pour any leftover red sauce over it – adds not just flavor but vibrant color as well! This Moroccan-inspired fish can easily become your go-to recipe, an absolute must-try. It's healthy, tasty, and super easy to make.
Granulated Garlic

Granulated garlic is just another form of dehydrated garlic, it's coarser in texture when compared to garlic powder. But of course, it does the job of flavoring food just the same. It tends to combine better with liquids especially when you're making sauces, soups, salad dressing, or stews. This spice pairs well with other spices and a great flavor booster to a lot of different dishes.
Not a fan of catfish? Well maybe, not yet. Wait till you try this classic Southern Fried Cat Fish. It's cornmeal-crusted – flavored of course with a spicy fish seasoning that includes granulated garlic, onion powder, cayenne pepper, and black pepper. A couple of tips though, when frying, don't overcrowd your pan or deep fryer and let the fish rest on a cooling rack to prevent it from getting soggy. (Okay, if you're really not into catfish simply substitute another white fish, perhaps a red snapper or tilapia.)
Cinnamon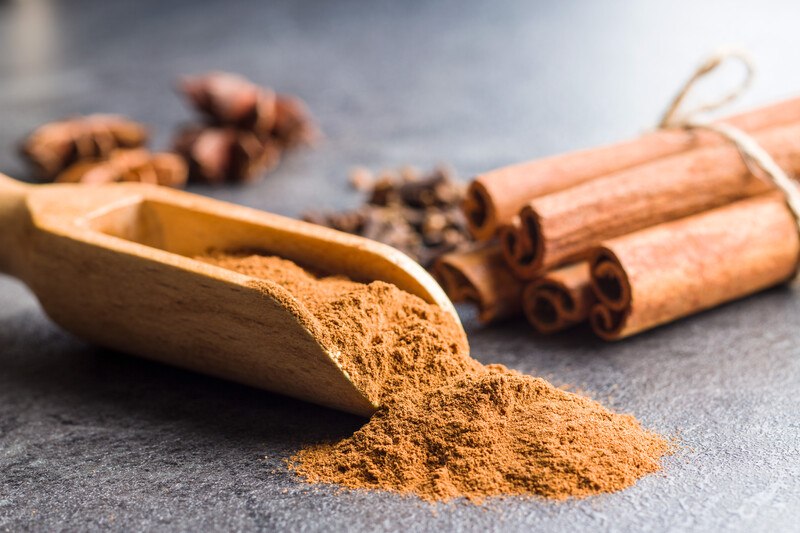 Cinnamon has that woody and sweet flavor. And although it also works well with savory dishes, you might think it's weird to pair it with fish. Actually, you can! Cinnamon sticks are actually an essential ingredient when making Moroccan fish tagine. It can also be used in braised fish dishes. Cinnamon pairs well with other spices like chile powder for instance.
You will be having dinner in no time with this Seared Salmon with Cinnamon and Chile Powder recipe. You can't go wrong with this one, it's elegantly flavored considering how easy it is to make. Suggested wine pairing calls for Pinot Noir, because why not, right? For more wine pairing ideas, see our baked salmon wine pairing tips.
Ginger Powder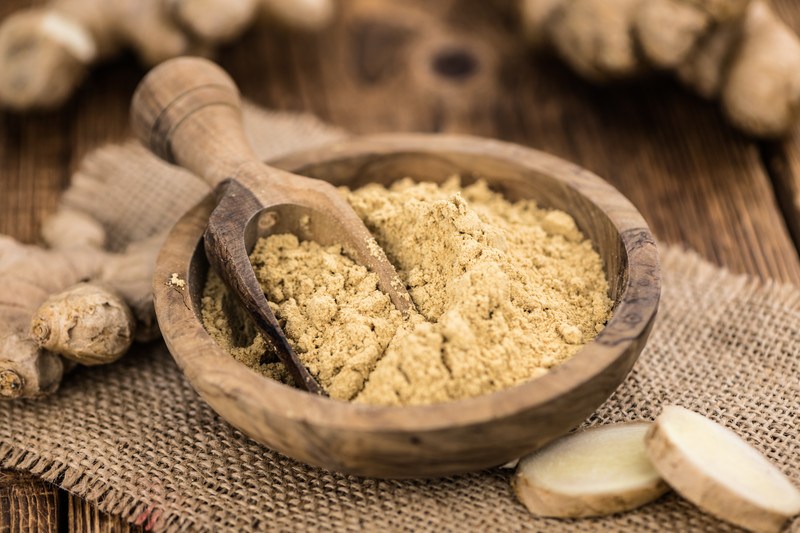 Ginger has a lemony, earthy flavor that is warming to taste. This aromatic and slightly spicy spice is great for many seafood dishes. And although the fresh ginger is usually used, there are some recipes that calls for ginger powder instead, or a combination of both. One advantage of ginger powder is you can securely tuck it in your pantry for use whenever. And no peeling or slicing either!
There are a lot of Asian fish dishes that use ginger, obviously because this spice really works wonderfully with fish. Here's a delicious Indo-Chinese Style Ginger Fish recipe for you to try, actually, you must try! You will love the different textures and flavors of this dish. The recipe says it's an appetizer but I'm pretty sure you won't mind having this as your main dish served with a side of steaming rice.
Coriander Seeds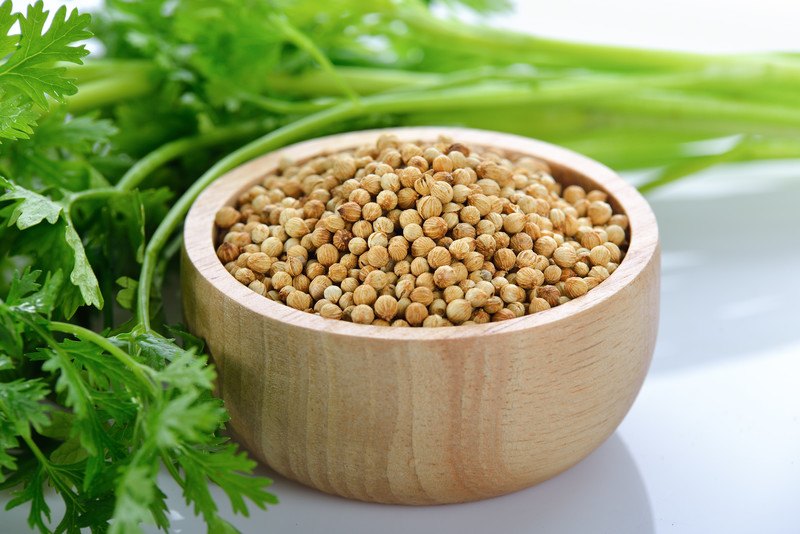 Coriander seeds, compared with its leaves are more mellow. It's aromatic, warm, with a slightly sweet note. Its spicy, citrusy flavor makes it a great partner to fish. You can use crushed coriander with other spices to make a lovely and flavorful fish rub. You can also use it in combination with cumin, turmeric, and cardamom for a more earthy, woodsy, and savory flavor.
For an Egyptian-inspired fish dish, try Fish with Toasted Coriander Seeds and Garlic Dressing. It has the simplest of ingredients yet it's bursting with lovely flavors. It's easy and super quick to make as well. If you're good with multi-tasking (pan-frying or grilling veggies for side dishes while cooking your fish), then you'll have dinner in just 10 minutes!
Caraway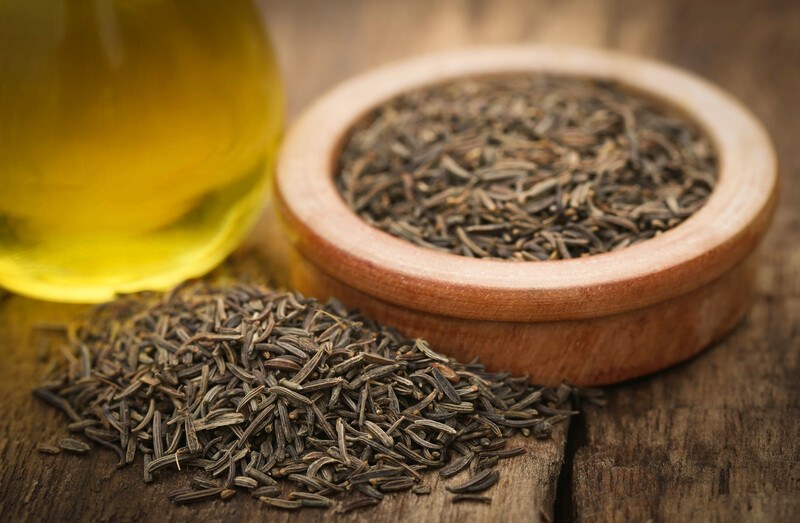 Caraway has a nutty and bittersweet sharpness. It has a hint of citrus, pepper, and anise notes making it one of the best spices for fish to use. Its flavor complements other spices and can make for a great breadcrumb mixture for pan-seared fish when mixed with cumin, dried parsley and tarragon, and chili flakes.
Here's a Scandinavian-style salmon dish flavored with caraway for that distinct, aromatic, and tangy flavor you can't say no to. Caraway Salmon with Rye Berry-and-Beet Salad, the combination is just divine. If you're not into beets, I say try it first, this might be the dish that'll change your opinion about it!
Chili Powder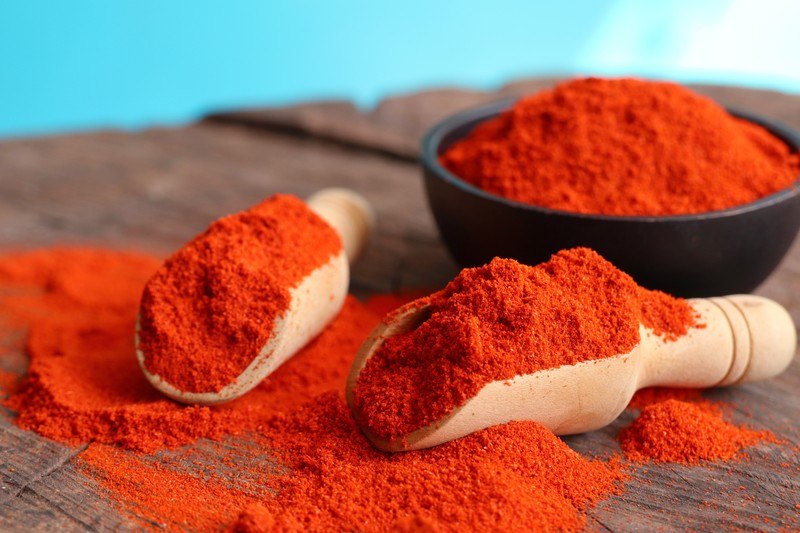 Chili powder is normally mild to moderately spicy, it's composed mainly of chili peppers but other spices are added as well in the mixture – giving it that Tex-Mex flavor profile. Chili powder is commonly paired with other spices when used in dishes. It's great not just for adding some kick but for the additional layer of flavor as well.
For an easy and mess-free fish dish, try Chili-Roasted Cod. It can't get any simpler than this. Grill some asparagus or baby potatoes and carrots, plate it nicely, and you got yourself an elegant-looking, delicious-tasting, fish dinner. The recipe calls for a teaspoon of chili powder – add more if you like things spicy!
Curry

Curry powder has a unique flavor given that it is a blend of different spices. It has a deep, earthy flavor with a sweet note to it. Curry mix may vary but mainly it contains turmeric, ginger, garlic, cayenne, and cumin.
If you love curry, then this recipe is for you, Slow Cooker Fish Curry. You'll enjoy the rich golden curry sauce packed with so many interesting flavors – brought of course with the spice combo of curry powder and other spices. Although this one would take hours to cook, it is nonetheless super easy.