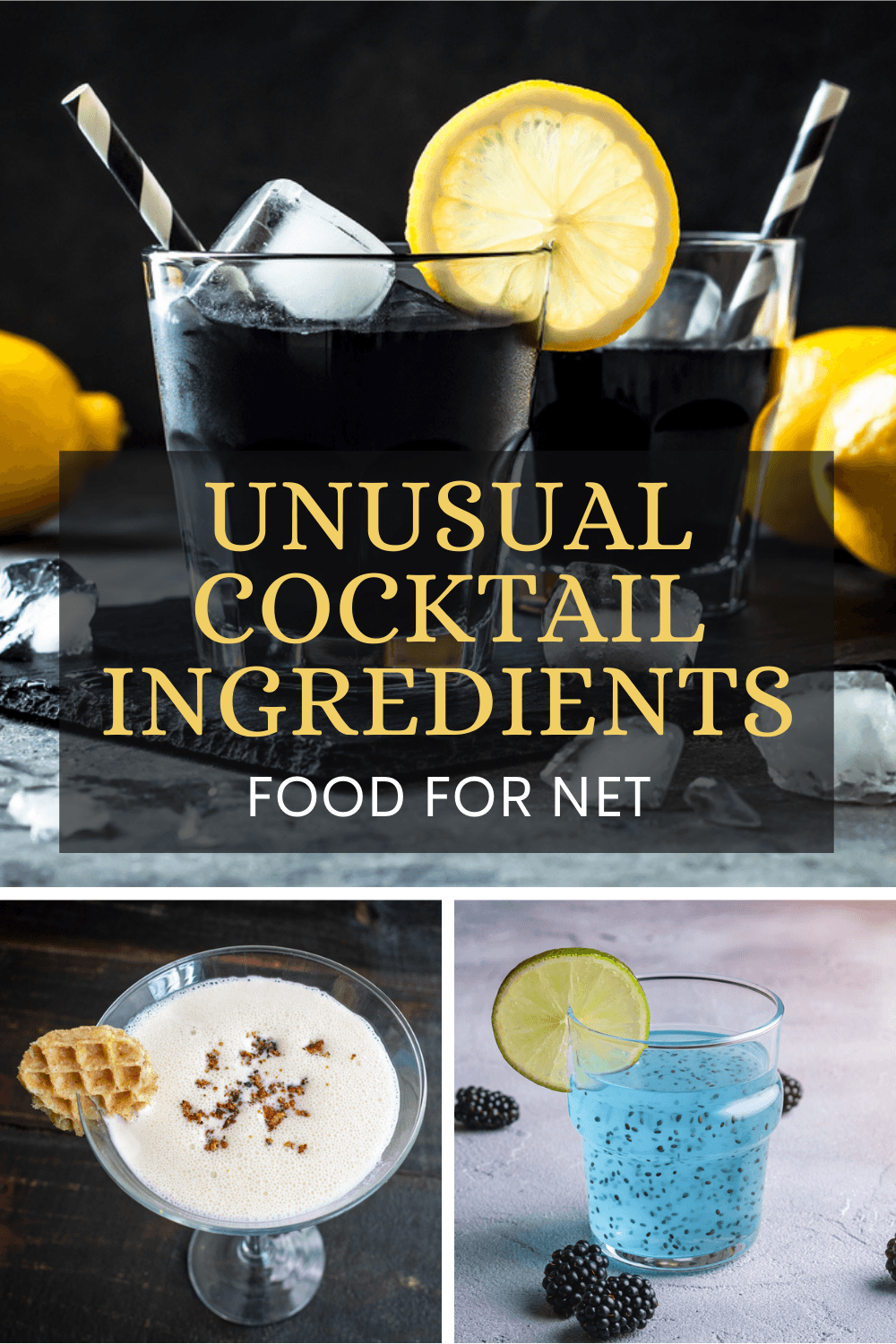 Cocktails are often classic drinks that use familiar ingredients like spirits, liqueurs, soda water, lemon juice, and sugar. Then there are the cocktails that completely break the mold. These often rely on unusual cocktail ingredients and unexpected flavor combinations.
Some of these ingredients might be used in only a few cocktails, perhaps a specialty cocktail from a bar that is trying to stand out. Other ingredients are used in many different places and drinks.
You'll probably find some ingredients more appealing than others. Edible gold, pebbles, peppercorns, and even a human toe (yes, really) are sometimes used, but they will appeal to a fairly small audience. Other additions, like kombucha or chia seeds, are more delicious and make a certain type of sense.
If these cocktail ingredients feel like a little too much, you could always return to the classics or look at some simple two-ingredient cocktails. Or, what about joining a cocktail of the month club? Those clubs ship ingredients and instructions to you, making it easy to try new cocktails for yourself.
Unusual Cocktail Ingredients
Egg White
A Human Toe
Squid Ink
Maple Syrup
Bacon
BBQ Sauce
Beet Juice
Activated Charcoal
Chia Seeds
Kale
Mayonnaise
Sriracha Bitters
Szechuan Peppercorns
Porous Pebbles
Butterfly Pea Flowers
Xanthan Gum
Pine Needles
Peas
Tuna Fish Juice
Camel Milk
Paprika
Fermented Food And Drink
Gold
Egg White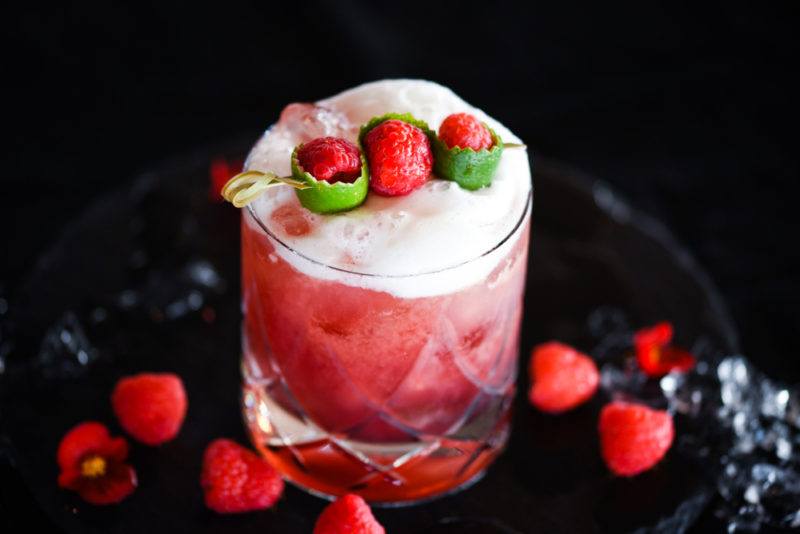 Egg whites are actually fairly common in cocktails, particularly options like a whiskey sour or a New York sour. But, for a novice cocktail drinker, the idea can seem strange indeed. Why in the world would one include a raw egg white in a cocktail?
Well, the tradition has been going on for more than a century. The egg whites don't have any smell or flavor. Instead, they change the texture of the drink. Shaking an egg white with citrus juice, sugar syrup, and liquor gives you a type of liquified foam.
Most egg white cocktails will taste the same if you skip the egg, but the texture will be different. It's worth trying the cocktail with the egg at least once. That way you know you're missing out on should you choose to skip the eggs.
While drinking a raw egg might sound concerning, it can be done safely. The trick is to focus on fresh, clean, and unbroken eggs. Storing these in the fridge is helpful too.
A Human Toe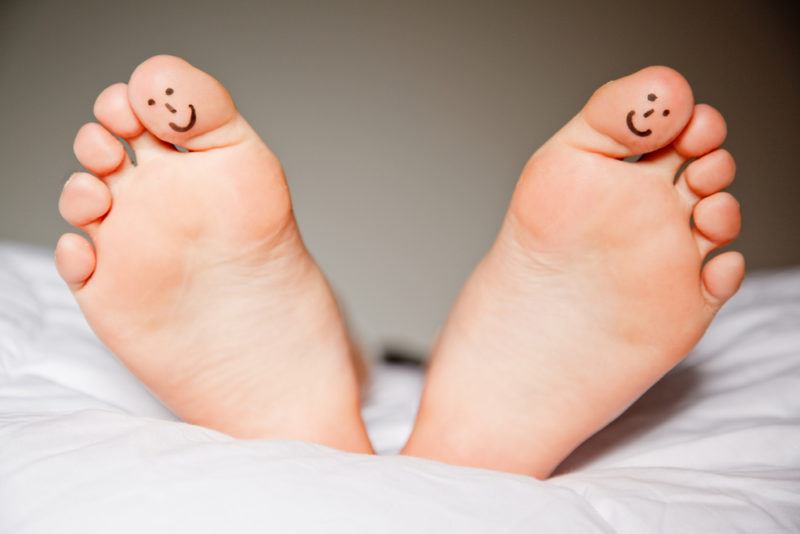 This really is a thing. There's a bar in Dawson City, Canada, called the Sourdough Saloon. Their signature drink is the sourtoe cocktail. Calling this a cocktail is a bit of a stretch, as the drink is simply a glass filled with a straight spirit, often whiskey, with a mummified human toe added.
And yes, it is an actual human toe. The bar has apparently been through multiple toes through the years, making one wonder where the toes come from to begin with.
The toe is more of a garnish than an ingredient, as you're not meant to eat it (thankfully!). But, the toe is meant to touch your lips with every sip of the drink, which is incredibly gross.
Squid Ink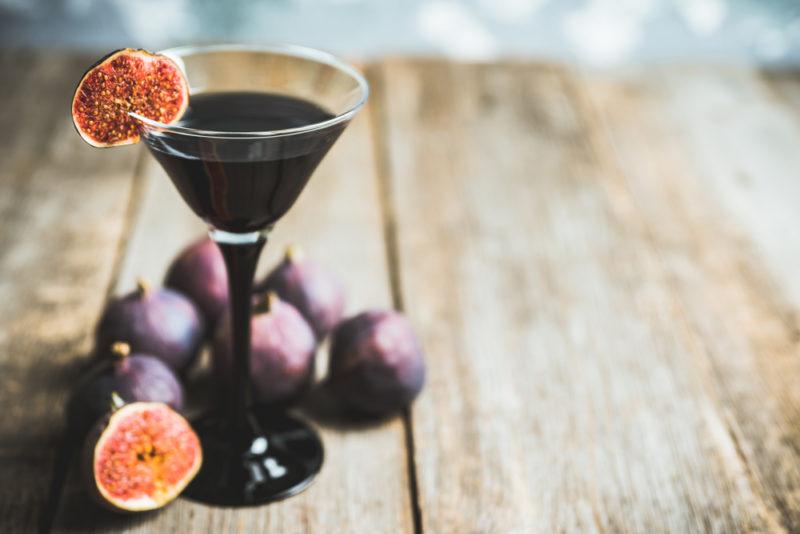 The strong salty taste of squid ink makes it ideal in some cocktails and horrible in others. You'll often see it used with sweet ingredients, giving you an interesting sweet and salty balance. Some drinkers decide to take the flavor head-on, like a squid ink martini recipe that uses gin, dry vermouth, and squid ink.
Of course, this ingredient is mostly used for its color. The ink makes your cocktail almost black.
This makes the ingredient a fantastic choice for Halloween or for a themed party.
Maple Syrup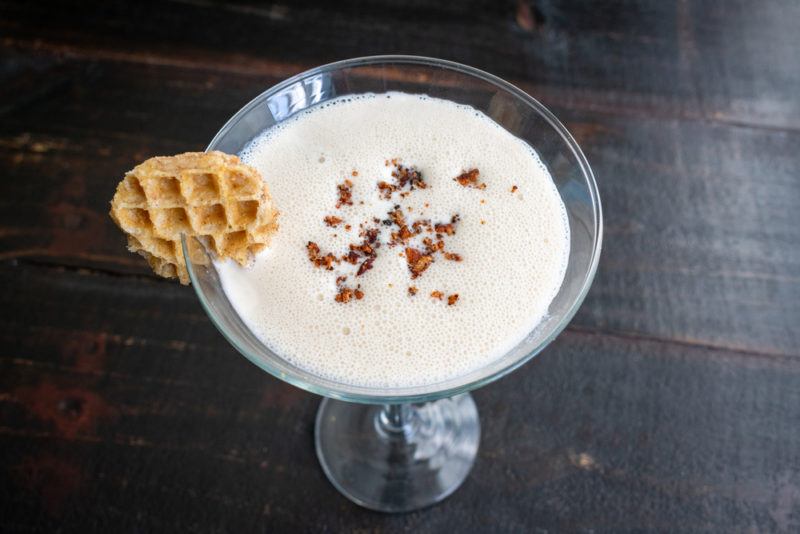 Cocktails often need some extra sweetness, so you'll see ingredients like sugar, sugar syrup, honey, and agave syrup feature regularly. Maple syrup, on the other hand, is a more unusual addition.
Still, the distinctive flavor of maple syrup can work well with some cocktails, particularly those with an autumn theme. Maple syrup may complement some smoky whiskey well too, along with some of the cocktail ingredients we're talking about next.
Bacon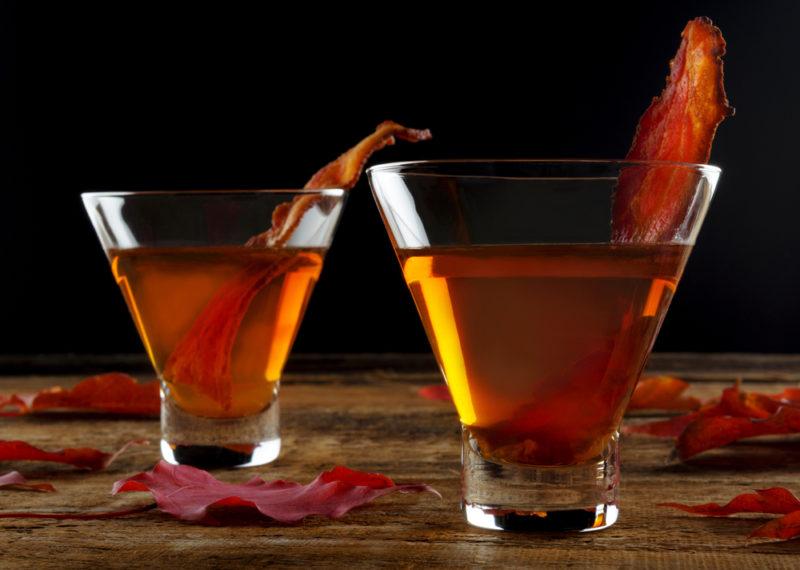 If you're a bacon lover, why not use bacon in a cocktail as well? The idea might seem surprising, as you can't really turn bacon into a liquid.
One trick is to make bacon-infused spirits. Bacon-infused whiskey is exceptional, as the smokiness of whiskey pairs well with your bacon. You can then use the whiskey in many different cocktails. Bacon vodka works surprisingly well too. The Spruce Eats offers a recipe that uses bacon-infused vodka, along with instructions for the infusion process.
If you don't like the idea of making a bacon-infused spirit, you could try using bacon as a garnish instead. This idea is most common when you're serving a bloody Mary, although bacon works with plenty of other cocktails too. Try using bacon as a garnish for a cocktail that uses maple syrup as an ingredient.
BBQ Sauce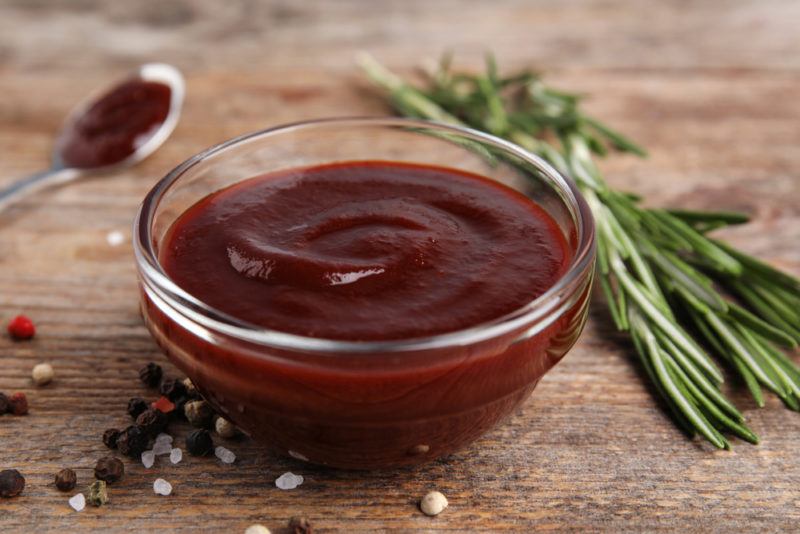 BBQ sauce in a cocktail? It's a crazy idea, but BBQ sauce does have the same savory appeal as bacon, so why not?
Because BBQ sauce is rich, adding it straight into the cocktail won't work that well. This Beer, Bourbon, and Barbecue cocktail gets around the problem by first creating BBQ water and then using this in the cocktail. The BBQ water gives you the flavor of the BBQ sauce without changing the texture of your drink.
Beet Juice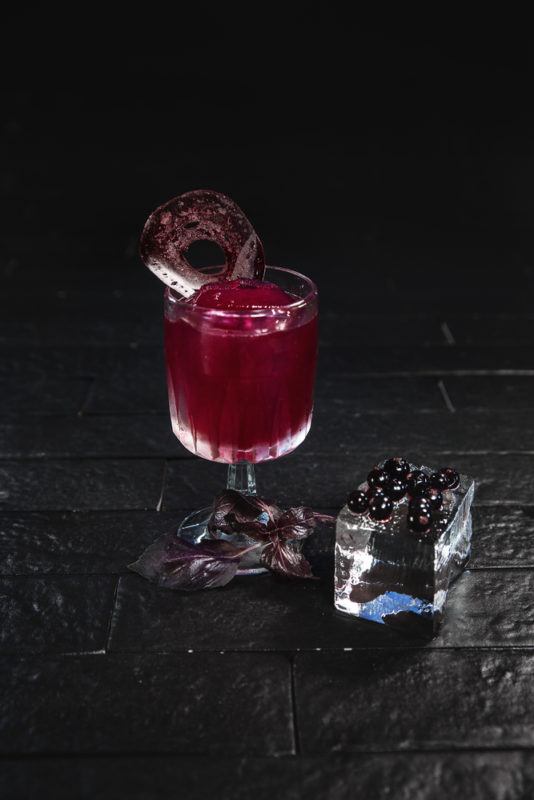 Have you ever thought about including beets or beet juice in a cocktail? Probably not. Yet, beet juice does sometimes feature as a cocktail ingredient.
You can see it used in this Whiskey Beet Cocktail or this Savory Gin Cocktail. In both cases, the whiskey adds an earthy flavor to the cocktail, along with a vibrant red color.
Activated Charcoal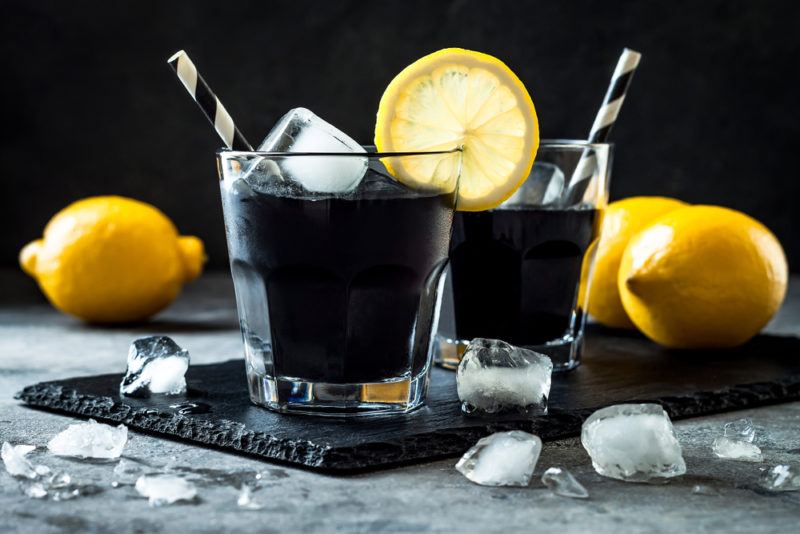 Activated charcoal has started to pop up in health products. It's thought to be a way to clear up any toxins in your system. If that claim is valid, then activated charcoal could make your cocktail a little better for you.
Of course, the benefits of activated charcoal are probably overstated. Having activated charcoal in your drink isn't likely to prevent a hangover the next day either.
Still, that doesn't stop some places from using activated charcoal as an ingredient. The charcoal gives you a deep black drink that stands out.
Chia Seeds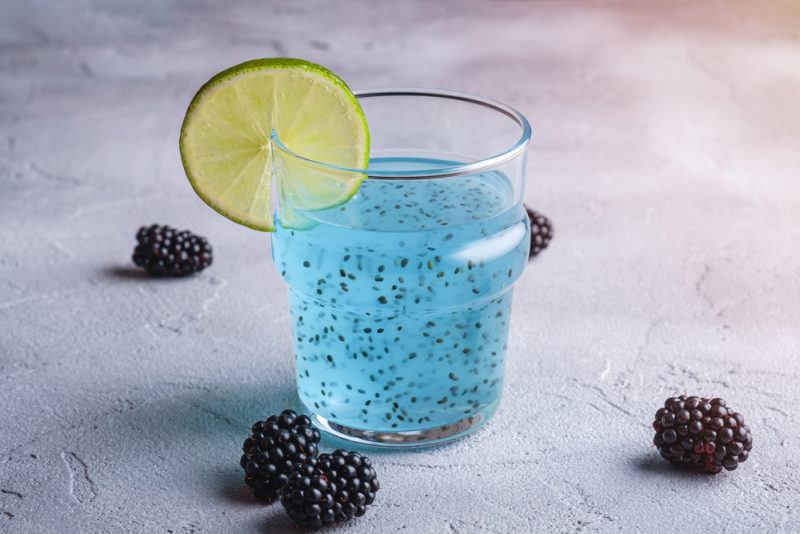 Chia seeds are another health-related cocktail ingredient. This time though, there's plenty of evidence for their benefits. The tiny little seeds are packed with nutrients, including plant-based omega-3 fatty acids.
While the seeds don't change your cocktail's flavor much, they do become gelatinous when soaked in liquid. This feature can influence the texture of your cocktail, making the drink a little more unusual.
Kale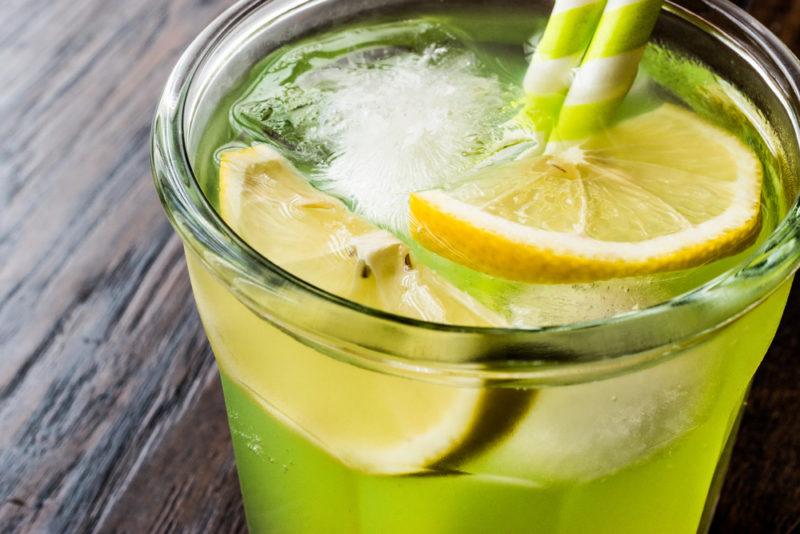 Kale is another health food that's making its way onto the cocktail scene. The leafy green provides a fresh and vibrant flavor to your cocktail. It can also make cocktails a little frothy. That's perfect if you want a drink that's not too heavy.
You can now find kale versions of classic cocktails, like a Kale Ginger Daiquiri and a Kale Margarita.
Mayonnaise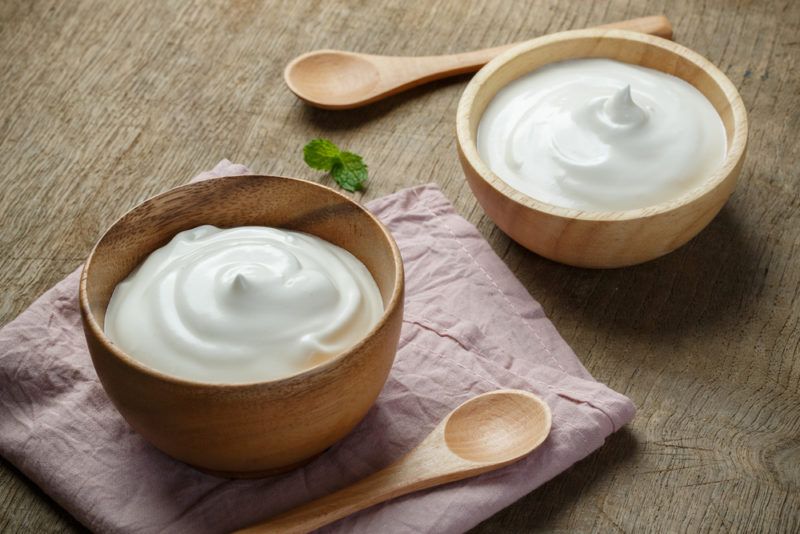 Here's a cocktail ingredient that you probably don't want to try. Mayonnaise features in multiple cocktails from a restaurant in Tokyo, including one that goes by the name mayogarita.
There's also a strange cocktail out there called smoker's cough. It's a two-ingredient shot that consists of Jagermeister topped with mayonnaise. Another shot called tapeworm uses mayonnaise too, along with vodka and Tabasco sauce.
Sriracha Bitters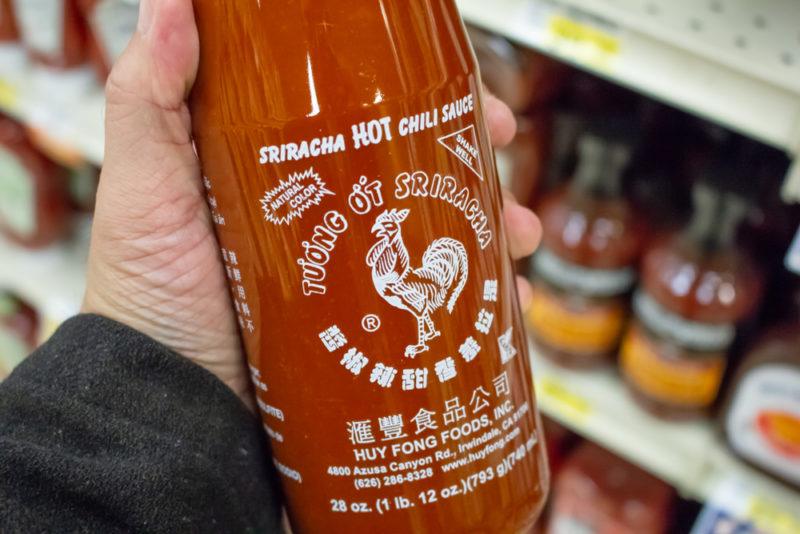 Bitters are high-proof spirits that have been infused with botanicals. You'll often see them used in cocktails and each type of bitters has its own flavor profile.
While options like Angostura bitters and Peychaud's bitters are popular, sriracha bitters are rarely seen. This isn't surprising either, as sriracha bitters are spicy and intense, just like sriracha itself.
Still, spicy and intense isn't always a bad thing. There are times where this flavor balance will be perfect in a cocktail.
Szechuan Peppercorns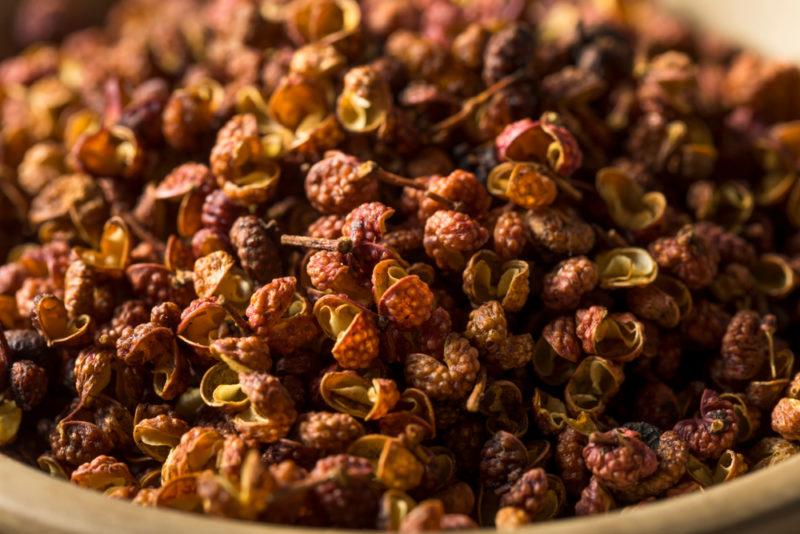 These peppercorns are interesting. They're a Chinese spice that is often used in cooking, but they don't have the heat you often find with other types of pepper. Instead, the peppers are only slightly spicy and have a hint of lemon.
Szechuan peppercorns are also renowned for making your mouth slightly numb and tingly. The sensation is an odd one, especially if you have a few drinks under your belt already.
Porous Pebbles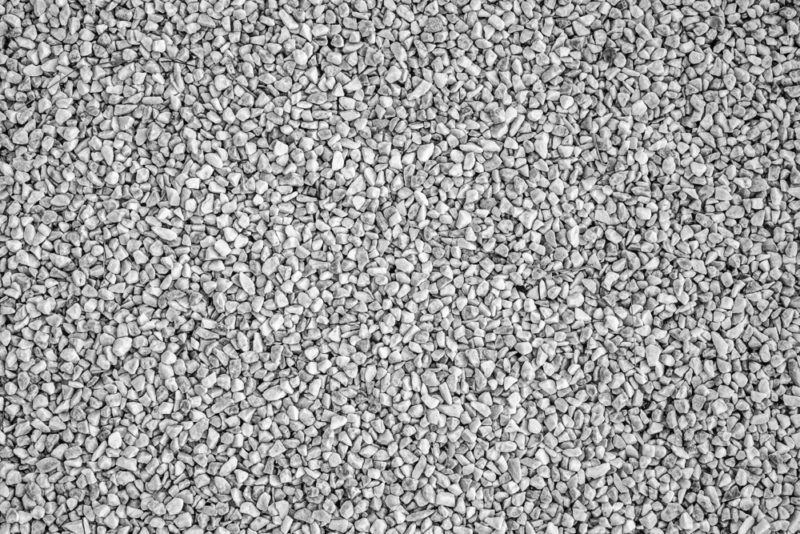 Yes really. Some cocktails do use pebbles as an ingredient. The approach is often seen with a martini. The pebbles are first soaked in vermouth, then a few pebbles are added to the cocktail glass. The chilled gin or vodka is then poured over the pebbles.
You end up with an exceptionally dry martini, one that has the barest hint of vermouth.
Butterfly Pea Flowers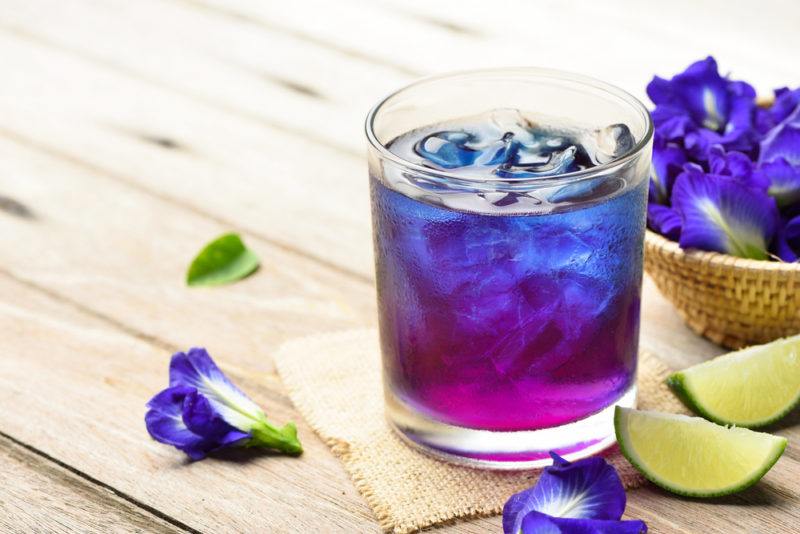 Butterflower pea flowers have a pretty blue-purple color. Most cocktails don't rely on the flowers themselves. Instead, the spirit might be infused with the flowers. Other times, you might create a simple syrup using the flowers.
The most exciting thing is how your drink can change color based on the ingredients used. Acidic drinks tend to have a richer purple color, while more alkaline ones are more red.
The flowers can even be used to create color-changing cocktails.
Xanthan Gum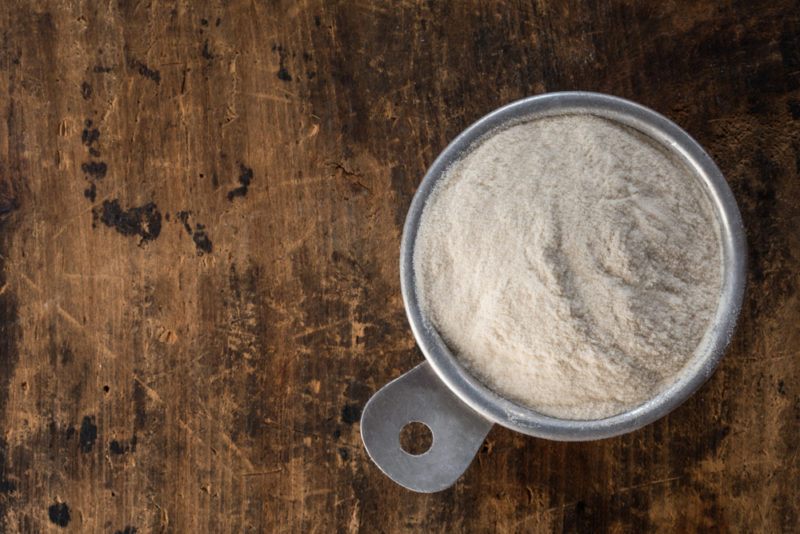 Xanthan gum is usually an ingredient in cooking, as it helps to thicken food. It can also change the texture of cocktails. Some recipes use the gum to create a foam layer, while others use it as a way to make layered drinks behave correctly.
You can also create a xanthan simple syrup and use this just like regular simple syrup. This gives your cocktail an interesting silky texture. The gum can also be helpful if you're making frozen cocktails.
Pine Needles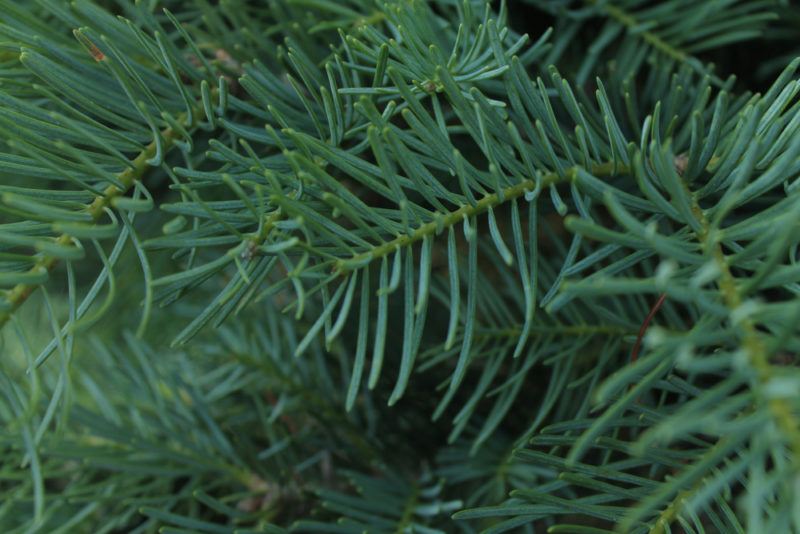 Pine needles don't sound like something you should be eating. Still, they are edible and even offer some valuable nutrients.
Some seasonal cocktail recipes take advantage of pine needles, blending them up to create a seasonal drink. Pine needles do have an appealing color and scent, so perhaps the addition isn't as strange as it initially sounds.
Peas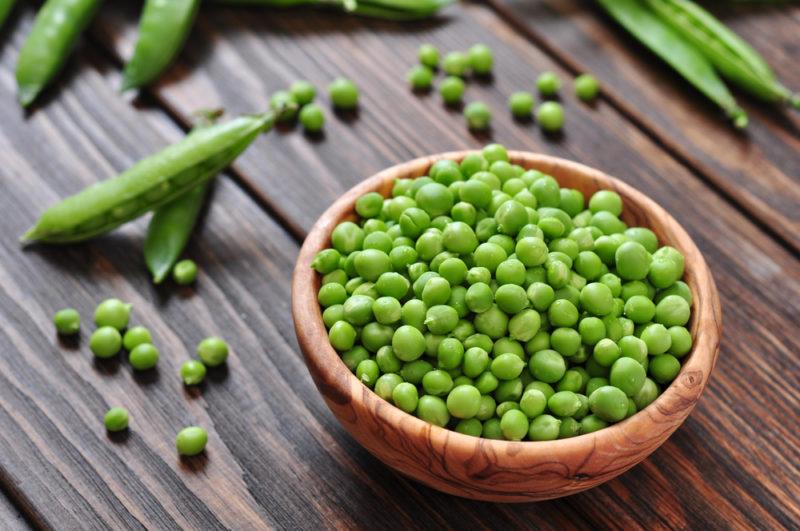 While we're on the topic of green ingredients, here's another one – peas. And yes, we mean the humble pea that you find on the dinner table.
Peas aren't just being used as a garnish either. Some cocktail recipes are including peas as an ingredient. Much of the appeal comes from the fresh flavor that peas offer. Peas also naturally complement some other cocktail flavors, including mint and citrus.
There's another advantage too. When peas are muddled, they help to create a thicker texture in your cocktail.
Still, the ingredient could be too far out there for many people. The dinner table is a better place for vegetables, not the cocktail that's meant to be a treat.
Tuna Fish Juice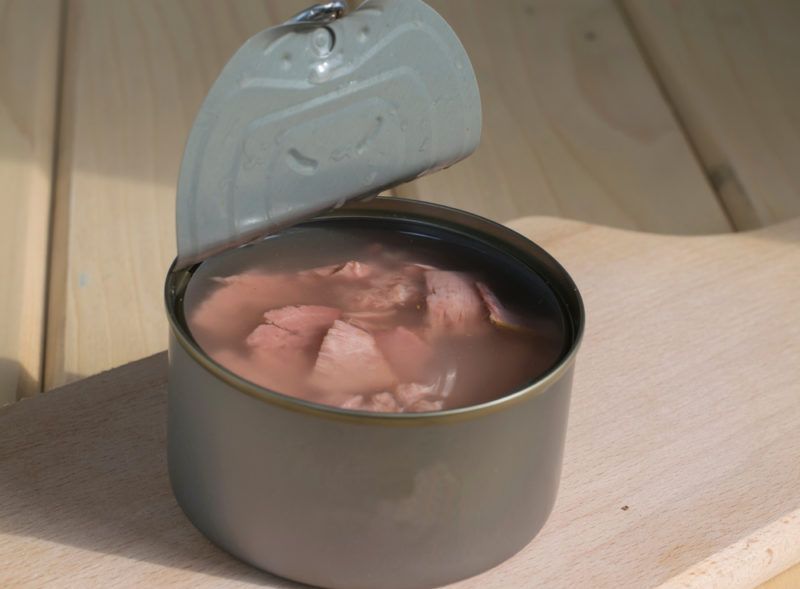 While some of these cocktail ingredients are worth trying for yourself, others definitely aren't. Tuna fish juice falls into the latter category. The ingredient comes from an obscure shot called the hot Mexican hooker (which, let's be honest, isn't a great cocktail name either).
To make this cocktail, pour an ounce of tequila into a shot glass, followed by a few dashes of Tabasco sauce and then an ounce of tuna fish juice.
You could change the ratios and use more tequila and tabasco sauce, then much less tuna juice. Doing so would make the shot more palatable. But honestly, why not skip it entirely? Seriously. This shot has nothing good going for it at all.
Camel Milk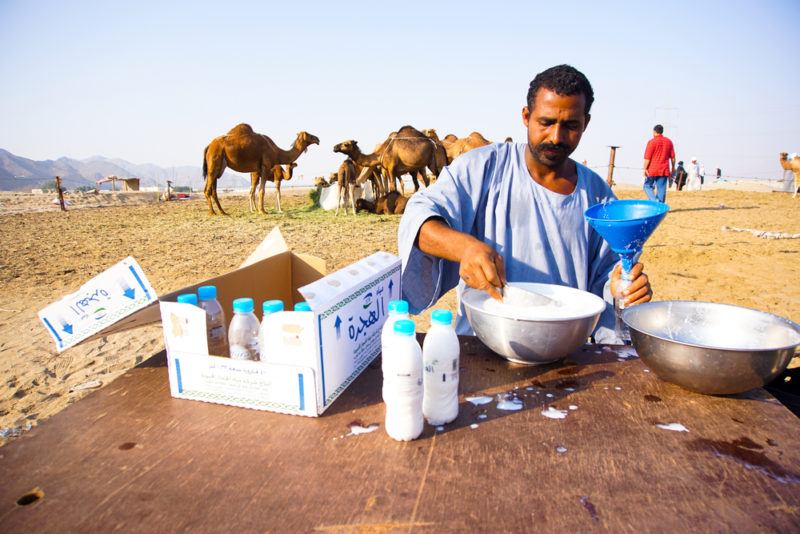 Camel milk cocktails are found in the Middle East, of all places. While many of the drinks created are mocktails, there are a few alcoholic camel milk cocktails to be found.
One is the Kazakh Mary, which relies on tomato juice, vodka, Worcestershire sauce, sriracha sauce, and camel milk. You're basically getting a bloody Mary that includes camel milk as an extra ingredient.
Paprika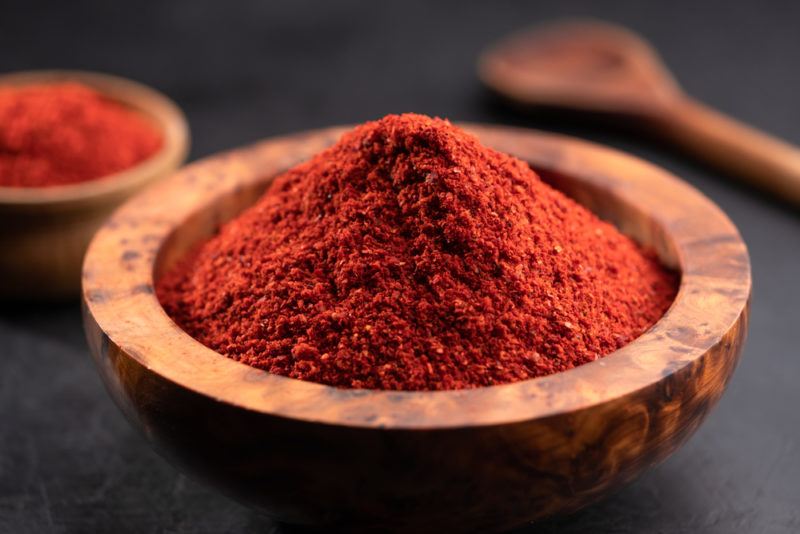 Paprika is a smoky spice that offers a little kick, but not too much. It's common in cooking but rare in cocktails. Still, some mixologists are playing around with blending the spice into rich spirits.
Paprika can be fantastic with bourbon or white rum, especially when the cocktail isn't overly sweet.
Fermented Food And Drink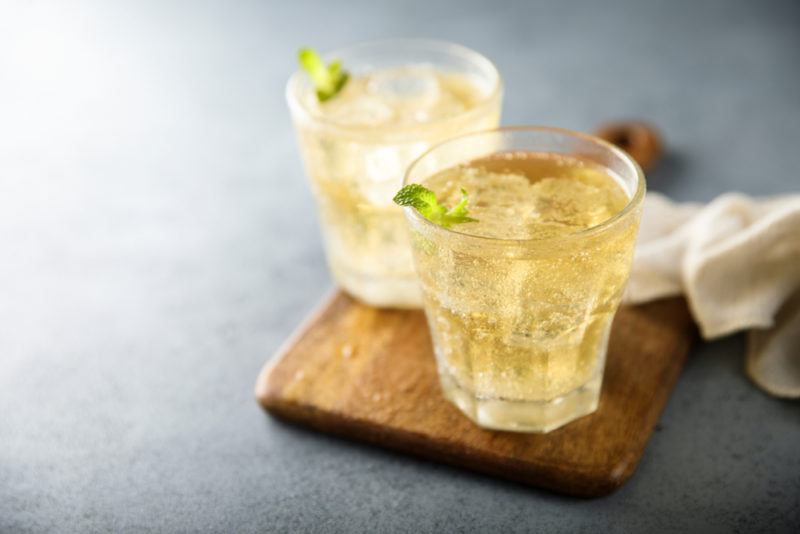 Fermented foods and drinks have become popular for their probiotic benefits. They're also making their way into cocktails with surprising speed.
Kombucha is the most popular choice. This is a type of fermented tea that can be flavored in a variety of ways. The fermentation means that kombucha itself can even be alcoholic, although many versions of the drink contain hardly any alcohol.
Then there's kefir, which is similar to drinkable yogurt except with a slight fizziness. This addition works well in creamy cocktails.
Fermented foods make an appearance too, including miso and kimchi. These are less common and add an umami flavor to cocktails.
Gold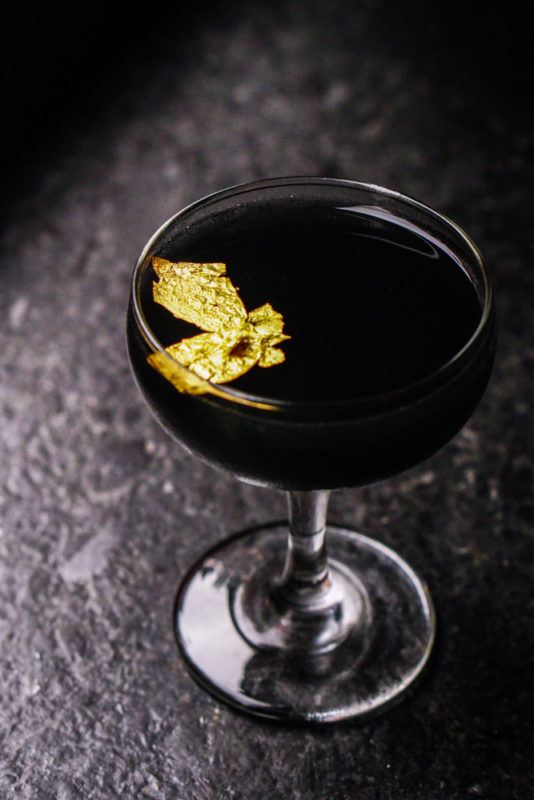 Edible gold features can now be found in many foods and drinks, including cocktails. It comes in a few forms, including dust, sprinkles, and gold flakes. You're always looking at small and thin pieces of gold, so that gold can be eaten without a problem. This ingredient is purely decorative. Edible gold has no taste and no nutritional value. It just makes the cocktail look pretty and can make the drinker feel quite decadent.