Cocktails come in all sizes and styles, including fruity cocktails, creamy ones, and bubbly soda cocktails. Soda cocktails can be particularly fun at a party or anytime you want something refreshing. But, we're not just talking about lemon-lime soda and cola here, there's also a fair number of root beer cocktail recipes.
Why not? Root beer has a distinctive flavor that is somewhat earthy and also sweet. While it's not the most popular type of soda out there, it has plenty of avid fans.
Cocktails are an exceptional chance to experiment with root beer. The right recipe will highlight the flavors of the root beer, while complementing them with other ingredients. You'll often get a balanced drink with plenty to show for it.
Root Beer Cocktail Recipes (With Pictures!).
Fireball Root Beer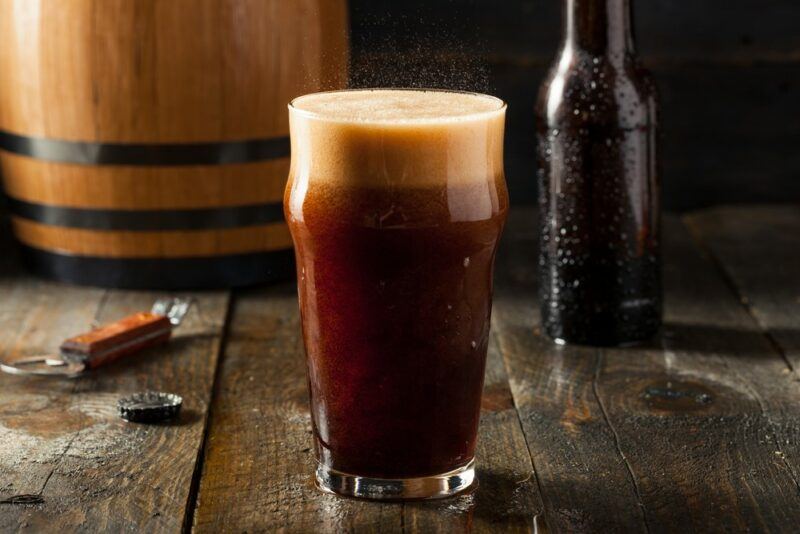 When it comes to alcohol content, this isn't a particularly strong mixed drink. However, it is certainly packed with flavor.
As the name suggests, the cocktail involves a shot or two of Fireball Whisky added into a mug of cold root beer. Fireball is a cinnamon whiskey. More than that. It's an intense cinnamon whiskey.
The cinnamon flavor works surprisingly well with the vanilla in your root beer. Plus, the sweetness of the root beer helps to tone down the Fireball a touch, making it less overwhelming.
Detto Bomb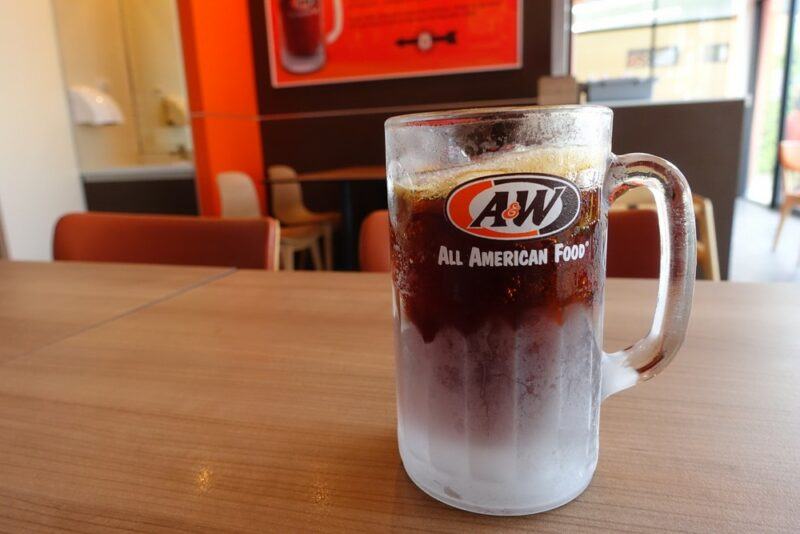 This is a bomb shot, which means you're meant to have one ingredient in a shot glass, which you then drop into a larger mug. For this one, you're using a shot of Jägermeister and roughly half a mug of root beer.
Yes really, Jägermeister and root beer. That combination doesn't sound like it should work, yet the herbal notes in the Jäger do complement the root beer well.
If you serve this one as a mixed drink rather than a bomb shot, it's sometimes called a drunk German. Having it as a mixed drink is a little safer anyway, as bomb shots always come with the risk of chipping a tooth or two.
Everbeer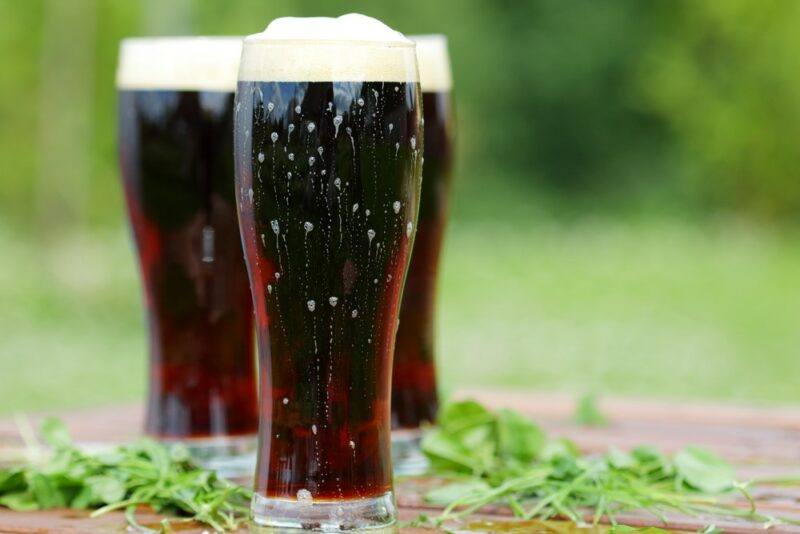 This cocktail focuses on two ingredients – root beer and Everclear. You're often just using a single shot of Everclear in a whole mug of root beer.
That's more than enough though, especially for 190 proof Everclear. After all, the potent spirit packs quite a kick. Root beer and Everclear are also a surprisingly good combination, as the sweetness of the root beer helps to mask some of Everclear's intensity.
Instant Pot Root Beer Moonshine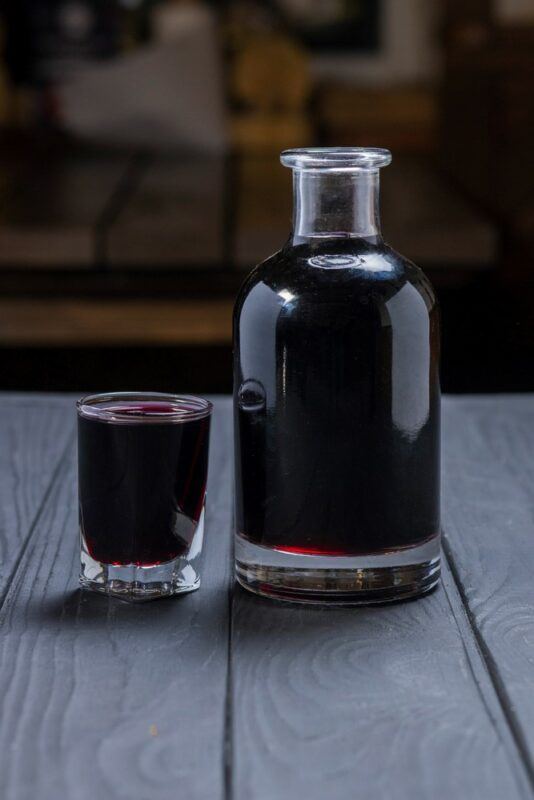 This recipe is different than the rest on our list, as it doesn't use root beer soda at all. Instead, it's a way to infuse Everclear or vodka with the flavors of root beer. You can enjoy the finished drink on its own or as part of a cocktail.
To make it, you'll need plenty of water, plus sugar, vanilla extract, root beer extract, and a decent amount of alcohol. Preparing it in the Instant Pot is an easy way to dissolve the sugars and infuse all the flavors together.
Once you've made the infusion, you can then sip it on its own or include it as a cocktail ingredient.
Cuban Sarsaparilla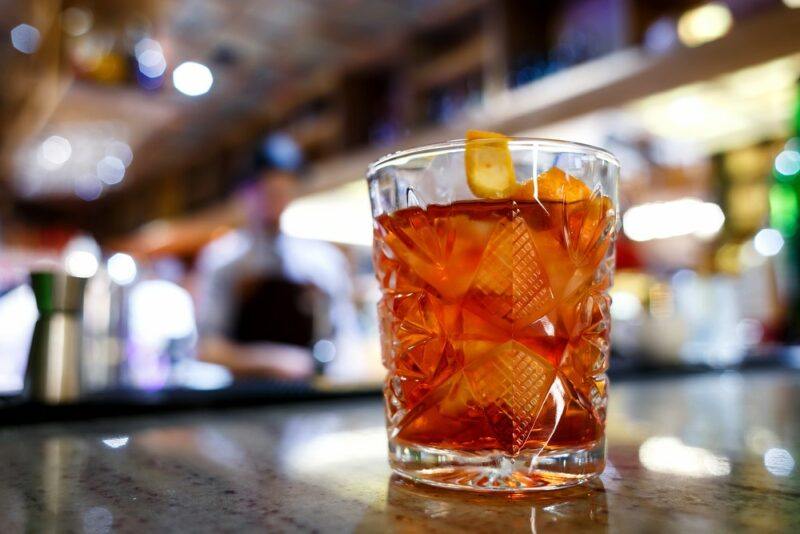 The Cuban sarsaparilla is a surprisingly nuanced cocktail. It relies on rum, red bitter liqueur, chocolate bitters, lemon juice, and root beer.
That's quite an interesting ingredients list. Plus, to make the cocktail truly excellent, it's best made using cacao and coffee spiced rum.
These ingredients might be tricky if you don't make cocktails often. But, cocktail aficionados should be able to find most with ease.
It's also simply nice to see a root beer cocktail where the root beer doesn't dominate the entire drink.
Root Beer White Russians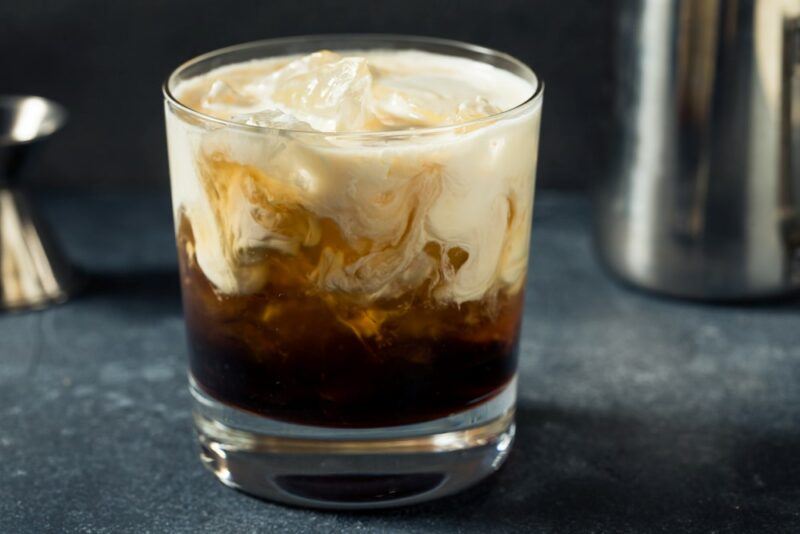 A white Russian normally combines vodka, Kahlua, and cream to give you a simple and delicious cocktail. There's only one difference with this recipe, you're mixing root beer in as well.
The change is a simple one, but it elevates the cocktail, giving it a richer flavor. The cocktail even manages to taste more like a milkshake than the original version.
Bundaberg Libre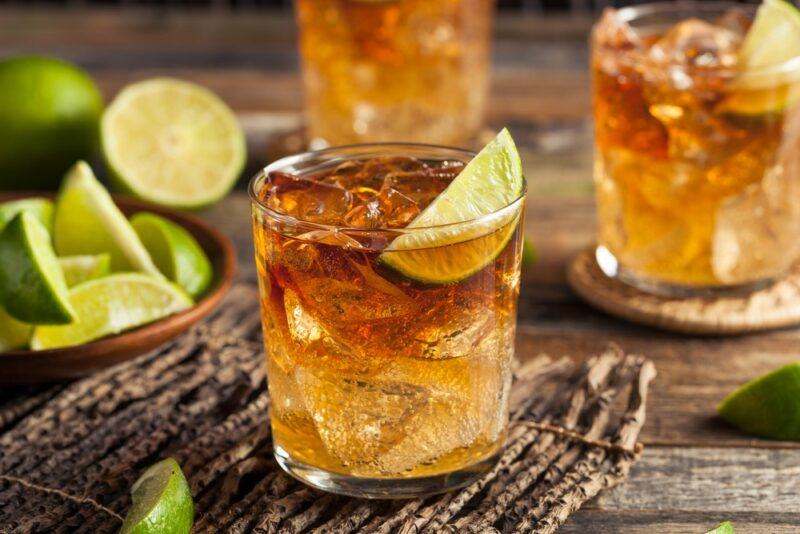 This cocktail is a simple twist on the Cuba libre. The original cocktail is a simple combination of Coca Cola, rum, and lime (so, it's almost a rum and coke).
The Bundaberg libre is the same drink, except that you're using root beer instead of cola. Spiced rum is recommended to give the drink extra nuance.
Just watch your portions. Cocktails like this are often served in tall glasses with plenty of mixer and relatively little alcohol. Doing so is a shame, as you lose the nuances of your rum.
The drink is much better if you keep it in a short glass and use a decent amount of rum. This way, you get to fully enjoy the rum.
Lynchburg Beer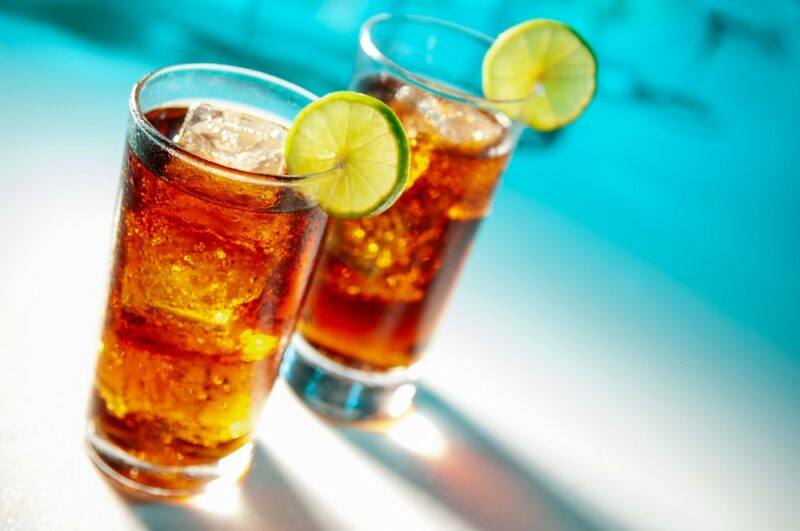 This cocktail is often just called whiskey and root beer because, well, that's what it is. Jack Daniel's and A&W root beer are a particularly good combo here, but you can easily choose other brands whiskey and root beer if you'd prefer.
Again, the balance of ingredients matters. A 2:1 ratio of root beer to Jack Daniel's is a fantastic starting point. If you like your drinks strong, you might even experiment with a 1:1 ratio.
There's also a variation called royal hard root beer. That one comes from Crown Royal Whisky itself and is designed to be made with Crown Royal Vanilla. The vanilla flavor in the whiskey would interplay beautifully with the vanilla in the root beer, creating a more vanilla-heavy drink.
Creamy Root Beer Cocktail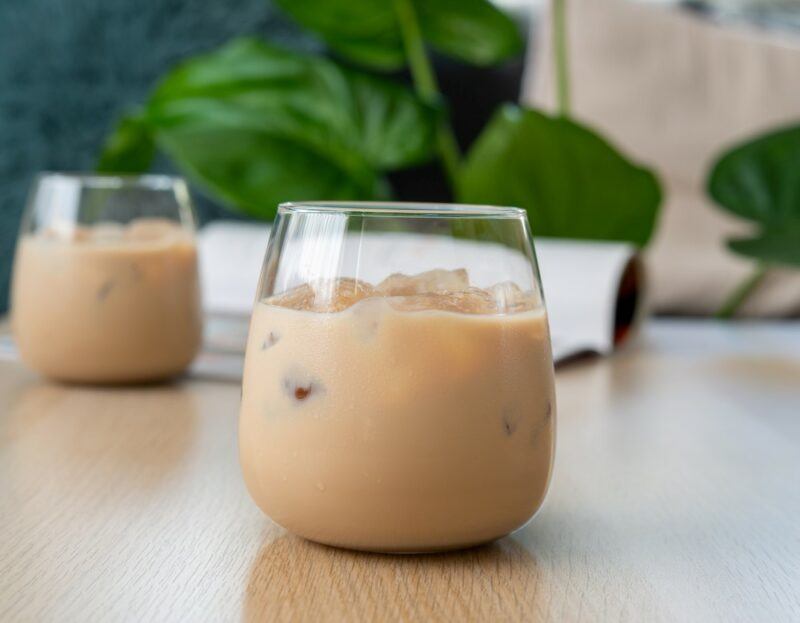 It's also possible to make creamy cocktails with root beer, like this one. The recipe simply combines root beer with spiced rum and vanilla coffee creamer.
The coffee creamer is helpful as it adds a vanilla flavor, creaminess, and extra sweetness to the drink, all with one ingredient. If you want a more classic cocktail, you could swap this out for heavy cream (then add a little sugar syrup if the resulting cocktail isn't sweet enough).
Root Beer Rum Creams

This cocktail is similar, but also shows how slight variations can make a big difference.
Here, you're still combining root beer and spiced rum. But, this time, you're using Baileys Irish Cream as the third ingredient.
The Baileys increases the alcohol content of your cocktail while also making it creamy and more nuanced.
Dirty Root Beer Float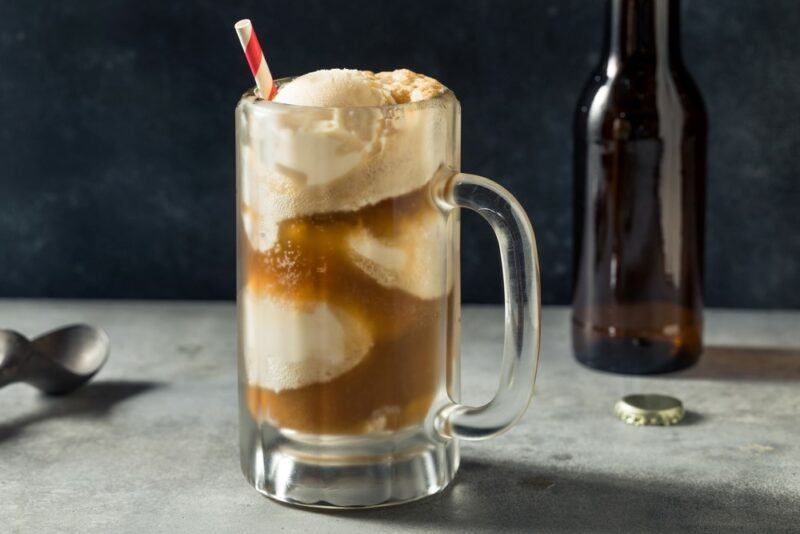 Root beer floats are classics. So, it's not surprising that there are so many alcoholic variations.
The simplest option is to spike your root beer with vodka, then add vanilla ice cream to the top. Many people used spiced rum or whiskey instead, as these complement root beer so well.
There are some more unusual versions too, like a cocktail that uses tequila and sherry, plus the root beer and ice cream. You could even play around with your own favorite ingredients. See what you come up with.
Kahlua Vanilla Root Beer Float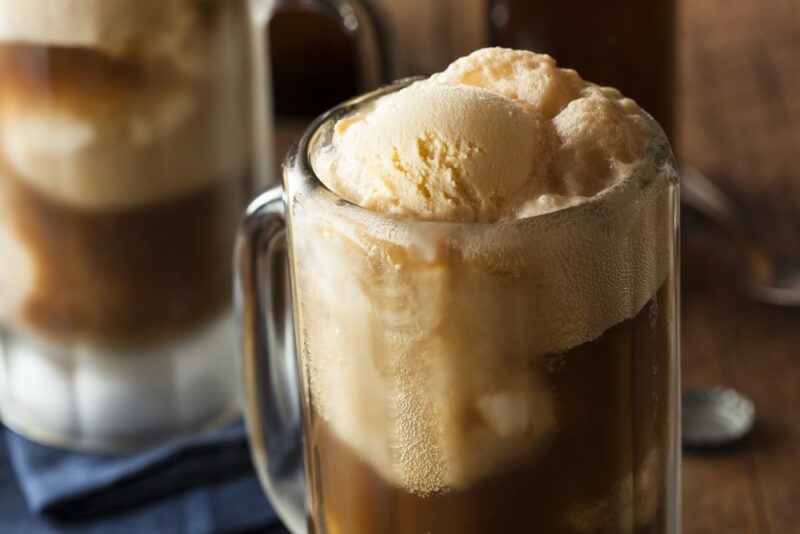 This cocktail ramps up the root beer float still further. Rather than using a spirit, it relies on Kahlua French Vanilla.
While this decision lowers the alcohol content of the cocktail, it does also make it creamy and delicious. You can even add some sweetened condensed milk to make the cocktail even richer.
Or, why not combine this and the previous approach? So, you might use Kahlua French Vanilla and vodka in the same root beer float. Swapping the vodka for whiskey or spiced rum could also give you a tasty treat.
Not Your Father's Root Beer Float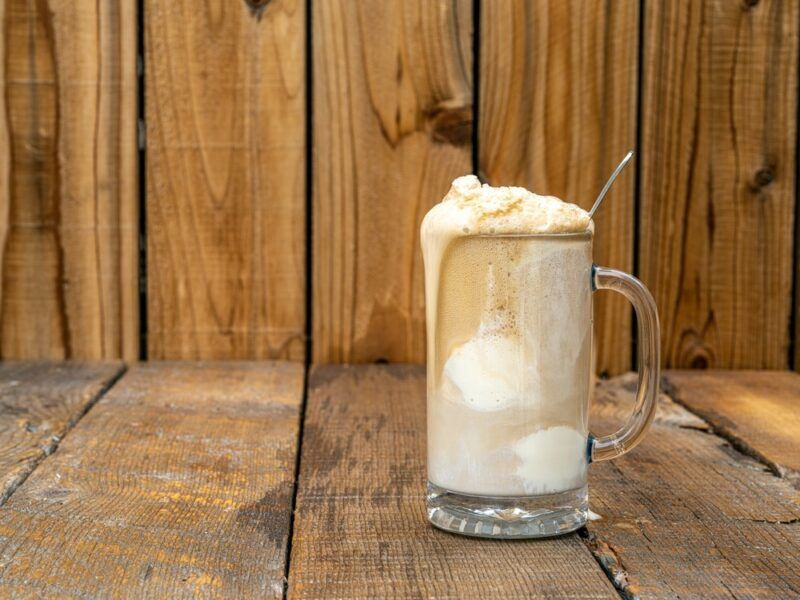 This version of the cocktail mixes things up by using Fireball Whisky and spiced rum, along with vanilla ice cream and root beer. It was designed to be made with alcoholic root beer (like the discontinued Not Your Father's Root Beer). However, you could make it with regular root beer too.
The combination of Fireball and spiced rum gives this cocktail a distinct flavor kick. This intensity won't be for everyone, but many people will love it.
You can make the cocktail even more interesting by topping it with RumChata laced whipped cream. How can you lose?
Senor Root Beer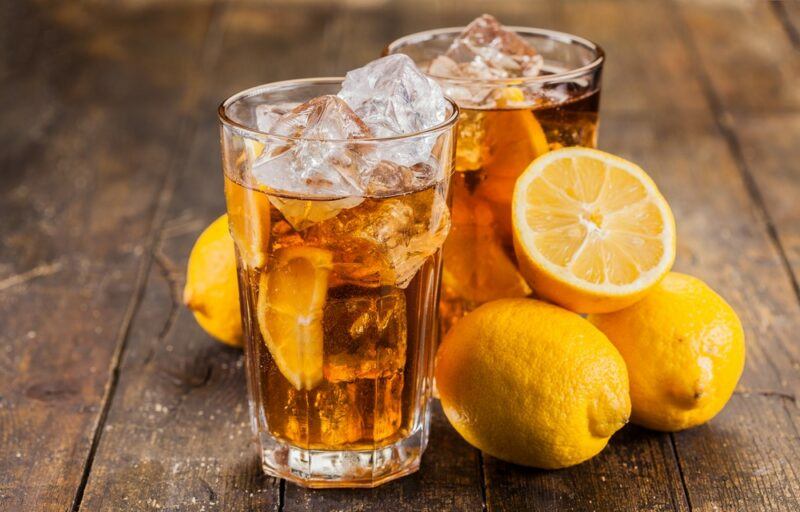 Not surprisingly, this is a tequila cocktail. It's another pretty simple one, as it just combines root beer with tequila and lemon juice.
The lemon juice helps balance the sweetness of the root beer, while also complementing the tequila.
Midnight Fever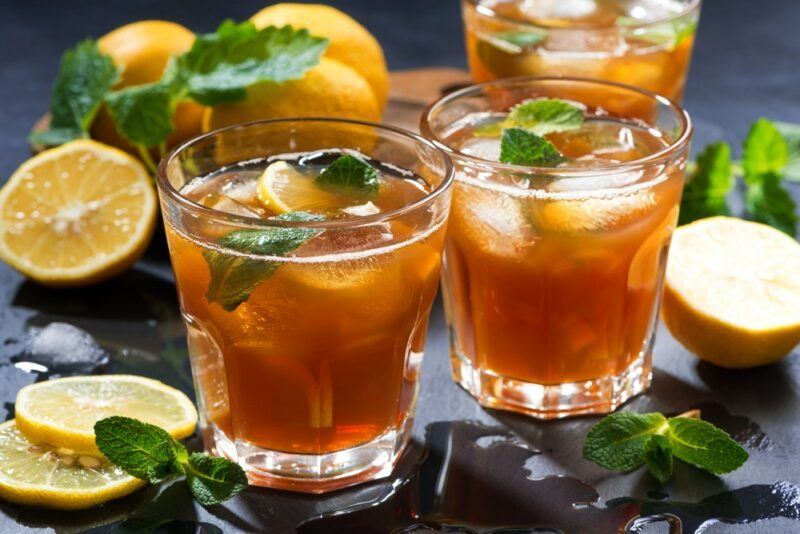 Here's another three ingredient version to experiment with. This time, you're combining root beer with vodka and apple juice.
The apple juice might sound like an odd choice, but it does provide sweetness and lends an interesting flavor to the drink.
Root Beer Rickey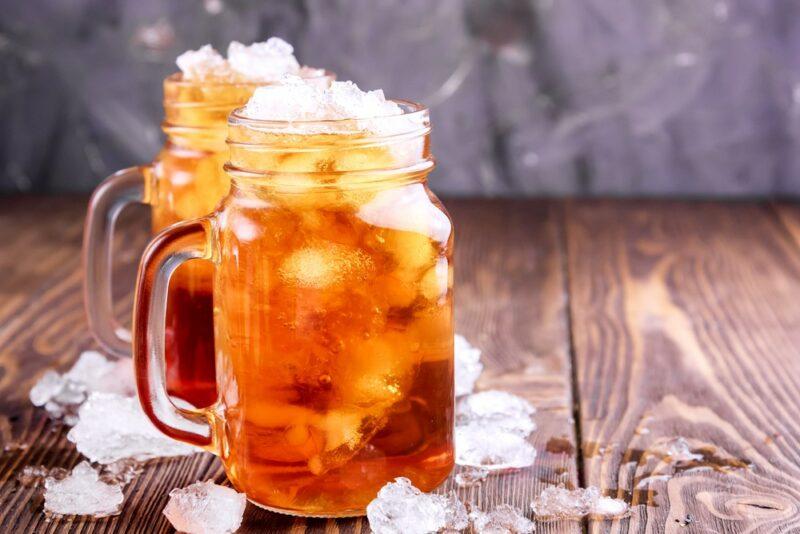 A gin rickey is a classic that combines gin with lime and club soda to give you a refreshing tall drink. A root beer rickey is similar, except that you're using root beer instead of club soda.
You're also swapping the spirit out, as gin rarely works well with root beer. So, instead of gin, a root beer rickey uses whiskey instead.
The cocktail is similar to both the Bundaberg libre and the Lynchburg beer. Still, the combination of whiskey and lime makes this one distinct – and delicious.
Root Beer Ramos Gin Fizz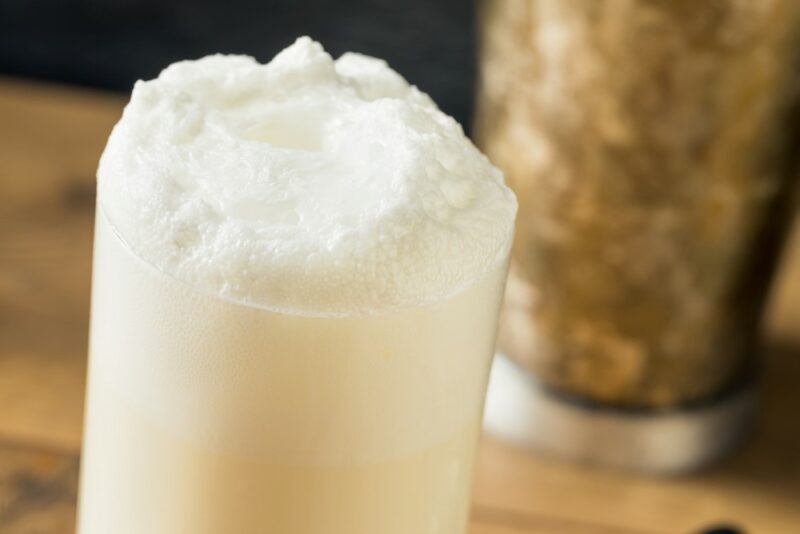 The Ramos gin fizz is most famous for being difficult to make. The original recipe called for an incredibly 12 minutes of shaking to get the cocktail's legendary meringue-like finish.
Thankfully, such a long shaking period mightn't be essential. You can make the cocktail with much less shaking than that, especially if you build it carefully.
A root beer Ramos gin fizz simply involves making a regular Ramos gin fizz, then pouring in a little root beer right at the end. You end up with a creamy and fizzy cocktail that's not overpowered by the root beer.
The catch is that this isn't a common variation.
You might be able to find a bar willing to do it for you. But, probably not, as Ramos gin fizzes aren't served at bars too often these days.
You may need to learn to make the cocktail at home instead. While doing so takes a little work, this is a delicious cocktail to have under your belt (and a great excuse to brush up your barmanship skills).
Root Beer Julep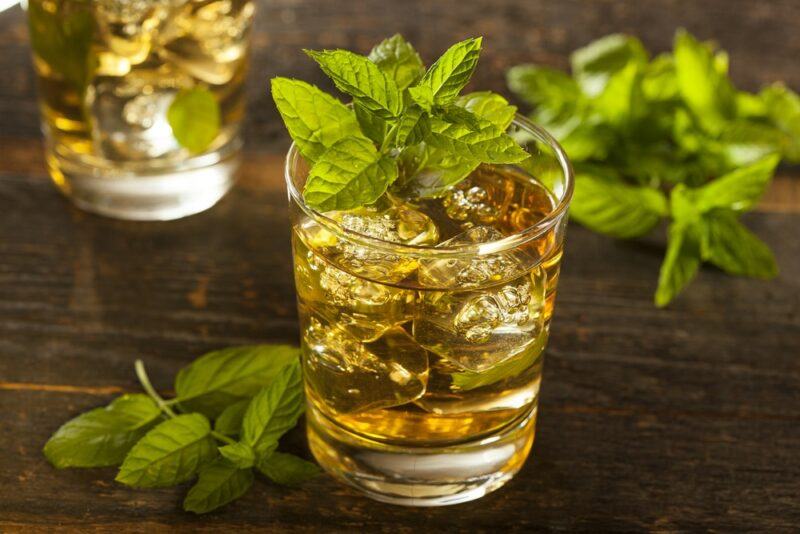 This cocktail is cheating slightly, as it doesn't rely on root beer itself. Instead, you're using Smirnoff Root Beer Float, which is simply a root beer flavored vodka (yes, really, those exist).
The rest of the cocktail is exactly what you'd expect – bourbon, mint leaves, and some type of sweetener. The vodka provides a mild root beer flavor, offering an interesting twist on a regular mint julep.
You could also try making the julep with regular vodka and then mixing in a little root beer. This would give you a more intense root beer flavor, which mightn't be a bad thing at all.
Voot Beer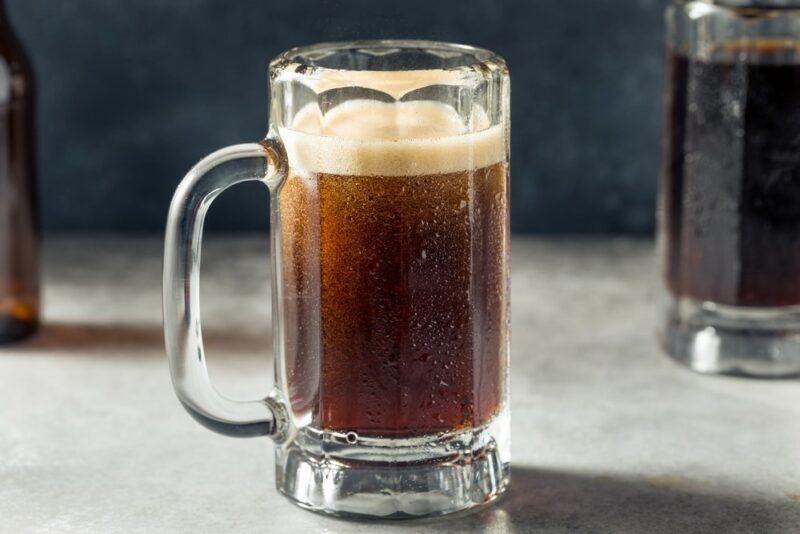 Let's end with a simple drink – just vodka and root beer. It's an obvious combination, as you get a drink that just tastes like root beer.
Vanilla vodka would be helpful here, as it complements the vanilla in your root beer. You could turn to root beer vodka too, but honestly, that's just overkill.