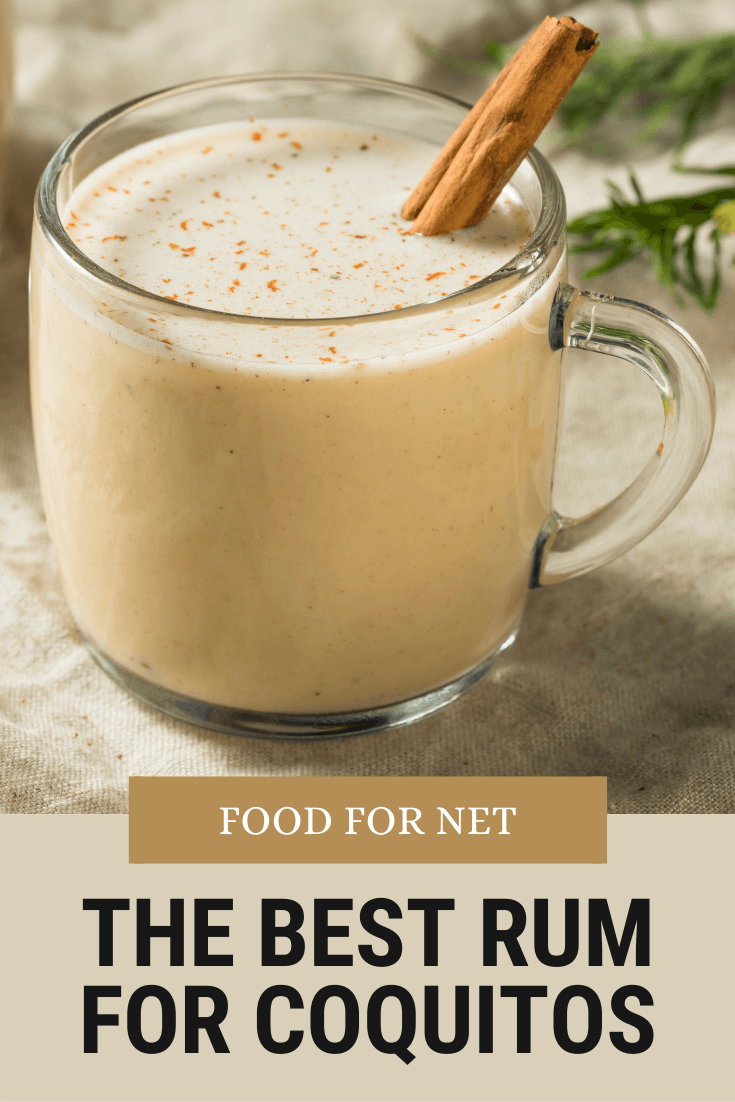 Coquitos are often referred to as the "Puerto Rican eggnog" but they are actually quite different. The best rum for coquitos is usually a white rum with some spice, but of course, there is room for personal preference and experimentation. Even with dark rums, however, some spice is usually desired.
Coquitos come from Puerto Rico, where they love everything coconut. Coconut drinks, snacks, and meals are common and recipes are often memorized and repeated. It's no surprise, then, that coquito translates to "little coconut" and coconut is the main feature in this sweet cocktail.
Coquito is made with a base of either coconut water, milk, or cream. The one you use is based on your own taste and texture preferences. Other ingredients include cinnamon, whole milk, egg yolks, and of course, rum. So while the drink isn't the same as eggnog, it is similar and serves a similar purpose. It's most often served during the holidays and it's known as a dessert drink, usually appearing after a meal.
It's popular and beloved in Puerto Rico but enjoyed by many around the world as well. Eggnog isn't the only similar delicacy, other countries have their own iterations of the coconut treat, as well. Spain has a similar drink and in Cuba, it's served with coconut ice cream. Coquito is popular throughout the United States with those of Puerto Rican heritage and is fast growing in popularity with everyone.
The United States even hosts an event in New York known as the "Coquito Masters" which is held each year by the International Coquito Tasting Federation. The fact that such a federation exists speaks to the infamy of the drink. The contest is slowly spreading to other parts of the world, as well.
Coquito is sure to be a hit with coconut fanatics, but anyone who likes to relax with a little sweetness after Christmas dinner is encouraged to try. White rum is often the go-to, but there are benefits to using all kinds.
The Best Rum For Coquitos (With Pictures!)
1. Bacardi Superior White Rum

Bacardi Superior is the company's flagship rum and it's been a popular drink for quite some time. Founder Don Facundo Barcardi bought land in Cuba and opened a distillery that would change the world of rum forever as he personally brought in the concept of purposeful aging and charcoal filtration systems.
Bacardi Superior has set the standard for flavor and balance in white rums. Its palate is smooth, light, and floral with notes of fruit, oak, ginger, coriander, and vanilla. This combination pairs exceptionally well with lime and mint, paving the way for many successful cocktails. It's also subtle enough to balance a mild coquito without adding an overwhelming flavor of alcohol.
Much like the palate, the aroma is light, floral, and fruity with notable hints of cherry and vanilla.
2. Don Q Cristal

Don Q Cristal is unique to other white rums with its multiple distillation system. The extra time and effort results in a cleaner, more refined, and more delicate flavor profile than most. It also makes for a much smoother drink than other white rums in its bottom shelf price point. This is, in part, due to the one and a half to five years it spends aging in American white oak barrels.
It's so clear, in fact, that you can substitute it in a vodka cocktail and the difference will be insignificant. This rum is also used as the base for many other Don Q rum products.
The nose contains an aroma of alcohol, paired with mild baking spices and smoke. The palate offers more spice and smoke with notes of white chocolate and milk. It's fairly neutral with a light body, and the alcohol doesn't follow the nose into the palate.
The finish is short and dry but quite pleasant, with subtle notes of ginger spice. Its mild flavor mixes well with the flavors in a coquito and its light spicy qualities will add just the right amount of heat.
3. Captain Morgan Original Spiced Rum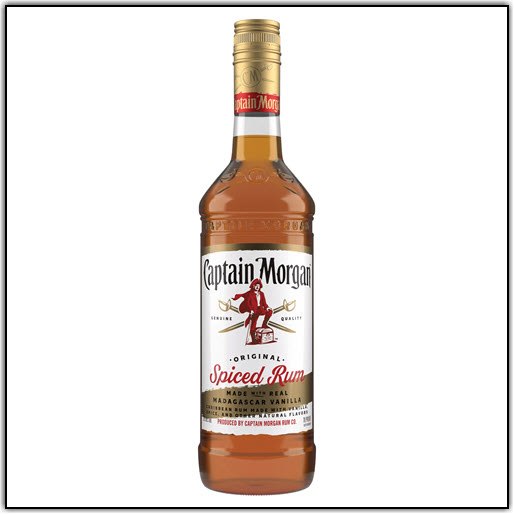 Captain Morgan Original Spiced Rum is not a white rum, but the focus on spice makes for a great bold coquito. This original spiced rum is the company's best-selling rum and the most successful drink in the spiced rum category. Their legendary pirate label is also one of the most recognized – pretty much everyone knows Captain Morgan rum.
The rum is aged for about a year, after which the spices and other flavors are added, all of them being indigenous to the Caribbean islands. The palate offers a light astringency in the beginning which mellows into vanilla and citrus notes, followed by a strong presence of oak and baking spices. The finish is quick and a little sharp – one more reason that it's a good mixer over anything else.
It's not the worst sipper ever, but it was made specifically for mixing. This is how it's marketed, both in ads and on their own website. Simple mix-ins like cola and orange juice make for a light, refreshing drink with a nice bite and some heat.
It also performs well in a variety of cocktails, particularly those that call for a little spice. It was intended for this exactly and it does its job well.
4. Ron Del Barrilito 3 Star Rum

Ron Del Barrilito 3 Star Rum has been around for a long time – one of Puerto Rico's oldest rums, in fact. The distillery has been producing rum in Puerto Rico since 1804. It's also one of the most well-loved by locals. For those aware of this gem, it's one of the best options for a classic, holiday coquito with a good blend of sweet and spice.
It's a blend of several rums all aged between six and ten years in vintage American white oak sherry barrels. It performs well in a traditional coquito but it's also a fantastic sipper.
The aroma has strong notes of marmalade and vanilla with a hint of honeysuckle and old leather. The palate offers notes of banana and other dried fruit, vanilla, chocolate, wood, and a variety of fruity and nutty notes. Add this to a mix with some fresh ginger and cinnamon sticks and you've got a delicious, comforting, holiday drink with the perfect amount of kick.
5. Captain Morgan Silver Spiced Rum

Captain Morgan Silver Spiced Rum checks both boxes when looking for the perfect coquito rum – white and spiced. Much like their original spiced rum, this one is well balanced, has a great flavor with the perfect amount of spice, and you can't beat the price!
This one is a better sipper than the original, but it still performs well with plenty of mixers and in many amazing cocktails. It'll fit seamlessly into your holiday coquito recipe.
The aroma has a strong vanilla presence that follows onto the palate. The vanilla is sweet but is well-balanced by a series of spices like ginger, clove, nutmeg, and cinnamon. The vanilla eventually fades into a light butterscotch flavor with some light fruitiness coming through at the last minute.
The finish is smooth with more notes of vanilla and spice.
6. Flor de Caña 7

Flor de Caña 7 is a premium rum that is full bodied with notes of coconut, vanilla, honey, dark chocolate, and figs. Some unexpected tropical notes feature too and help the rum to stand out. In fact, this is a bold and flavorful expression that will have a large impact on your coquito.
This might seem like a surprising choice, as coquitos normally rely on fairly mild rums. However, mild isn't the only way to go. As some recipe creators point out – the creamy base of a coquito or eggnog requires some heft to punch through. A rum like this achieves that goal perfectly and gives you a coquito that you're certain to love.
7. Palo Viejo White

Palo Viejo White is an incredibly important addition to this list, as it is a white Puerto Rican rum and coquitos are also Puerto Rican. Matching the rum to the origin of your cocktail is a logical move, giving you the chance to enjoy a truly authentic coquito.
Palo Viejo White isn't just a Puerto Rican rum either. It's also a high quality smooth rum with a strong smell of molasses and plenty of sweetness. It's one of those rums that's much better than you'd expect for the price and a worthy addition to many cocktails.
8. SelvaRey Chocolate Rum

Finally, there's SelvaRey Chocolate Rum, which is precisely what the name suggests. Seriously, we are talking about chocolate-flavored rum.
This isn't a traditional product nor something usually added to coquitos. Yet, it's exceptional. After all, chocolate naturally complements almost every creamy drink under the sun, so it must go well with a coquito. You could easily use this type of rum for eggnog as well.
If you can't find chocolate rum, you could try adding some crème de cacao to the eggnog, along with one of the rums from this list. That combination wouldn't be quite the same as chocolate rum, but would still give you a delicious drink.
The Perfect Coquito

The traditional coquito recipe hasn't changed much over time, but there is one distinct variation – whether or not to include eggs. Many agree that egg whites are an essential ingredient in a classic coquito. Others are vehemently against them.
The eggs don't change the flavor too much but they do impact the consistency. The eggs make for a much thicker, creamier drink.
Regardless, eggs are a part of the traditional recipe. If you want an egg-free coquito, just omit them. No other ingredient has to be changed or removed.
The following recipe is good for about ten servings – perfect for a gathering of family or friends, which is how coquito is often enjoyed.
Ingredients for a traditional coquito:
Two egg yolks, beaten
12 ounces evaporated milk
14 ounces cream of coconut
½ cup water
½ cup rum of choice
¼ teaspoon of ground cloves
¼ teaspoon of ground nutmeg
½ teaspoon ground cinnamon
One teaspoon vanilla extract
Making the coquito is quite simple, there are only two main steps:
Combine egg yolks and evaporated milk into a double boiler and cook over lightly simmering water until the mixture reaches about 160 degrees F.
Once done, put the now-thickened mixture into a blender with the rest of the ingredients and blend them together. It should take around 30 seconds. Chill in the fridge overnight and it's ready to serve the next day!
Some play around with the spices, but nutmeg, cinnamon, and cloves are the most common choices. You can also have fun with the rum you use and see how it changes the flavor. Try it with a heavily spiced rum, then with something a little milder.
Once you hit the sweet spot, you can lock the recipe in and be known for serving the very best Christmas drinks!
Can You Make A Vegan Coquito?
The traditional coquito is never vegan friendly as it relies on evaporated milk and often eggs. You can make your own vegan version though, like with this recipe from Joy To The Food.
The catch is that we're no longer talking about a coquito. While recipe creators often go to great lengths to recreate the flavor and texture of a coquito, we're still talking about a different drink, one that often has its own distinct flavor profile.
How Long Does A Coquito Last?
If you include eggs in your coquito, it will have a relatively short shelf life, often just four days. However, if you skip the eggs, the coquito may last months in the fridge (make sure it is kept in an airtight container). Adding rum to the coquito may extend the shelf life even further.
If the eggs are important to you, look for pasteurized eggs. These should extend the shelf life for at least a few days, although you should still keep an eye out for signs of spoilage.