There are many great rums in this world, with a flavor profile for almost any taste or preference. That being said, some of the very best rum comes from Puerto Rico – a beautiful place where many families have been blending and distilling for many generations. This tradition of passing down the business is likely part of the reason so much of the rum is so successful – knowledge is built upon and recipes are kept within the family and constantly improved.
Rum from Puerto Rico tends to be light and oaky, often on the dry side, and distilled using column stills. These are not hard rules, just the general consensus. There will always be some that go against the grain. In terms of legal requirements, Puerto Rico requires that rum be aged for at least one year, or three years if it's to be considered a dark rum. 
The best Puerto Rican rum is one that carries the mark and heritage of the country while still creating something new, high-quality, and enjoyable. Some are made for sipping while others are intended to enhance your cocktail but either way, you always want nice flavors and a smooth finish.
The Best Puerto Rican Rum
1. Don Q Gran Anejo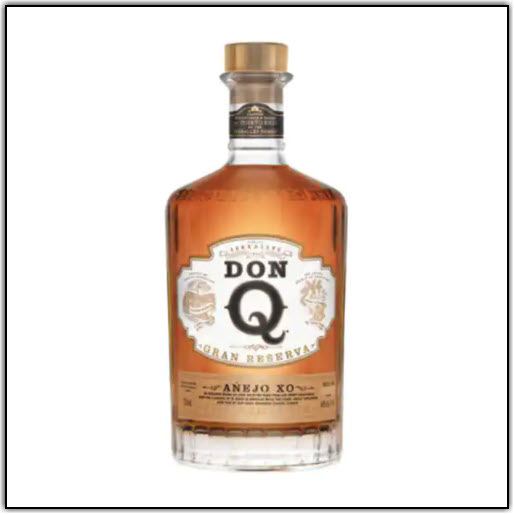 Don Q is a well-known and highly accomplished producer of rum, known around the world but especially loved in its home base of Puerto Rico, where it's a consistent best-seller. The Gran Anejo is at the top of their range, blending rums aged six to 12 years for a rich and complex profile. 
They have a rum for every flavor preference and price point, giving beginners, casual drinkers, and connoisseurs alike something to appreciate and enjoy. They even have some flavored expressions for those that like to be a little adventurous. 
The aroma offers notes of leather, tobacco, oak, molasses, and barrel char with subtler notes of dark fruit, vanilla, and allspice with the slightest tone of sweetness. The palate starts sweet but dries up quickly, offering oaky, peppery notes with traces of vanilla, molasses, toasted nuts, dried fruits, and minerals. Lighter citrus flavors arrive as you continue sipping. Overall, it's balanced, complex, and delicious no matter how you choose to enjoy it. 
2. Ron del Barrilito 3 Star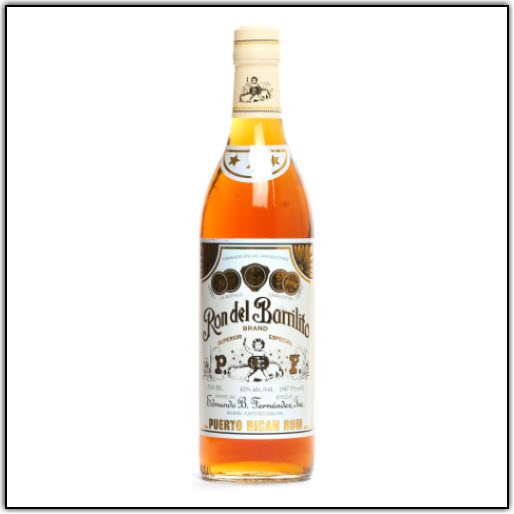 Ron del Barrilito 3 Star features a blend of rums that are aged between six and 10 years in a series of vintage sherry and American white oak barrels. This is a premium spirit that was made specifically for sipping and enjoying neat – enhanced perhaps by a splash of water or served on the rocks. It needs little else to reach its full potential. 
Their recipe also contains a secret blend of 10 ingredients that they count on to give the expression its unique profile and strong, exquisite flavor. Overall, it's complex and extremely smooth, which has gained the brand and this expression, in particular, a large and loyal following. 
The nose opens with notes of wood and fruit with citrus aromas from orange and lemon peel with ripe cantaloupe in the background and a touch of vanilla, caramel, and toffee. The palate enters with strong flavors of black and red pepper with the warmth of cinnamon and nutmeg baking it up. Following this are notes of woodiness and citrus with a touch of caramel and vanilla. The finish is dry and just a little bitter. 
3. Bacardi Facundo Exquisito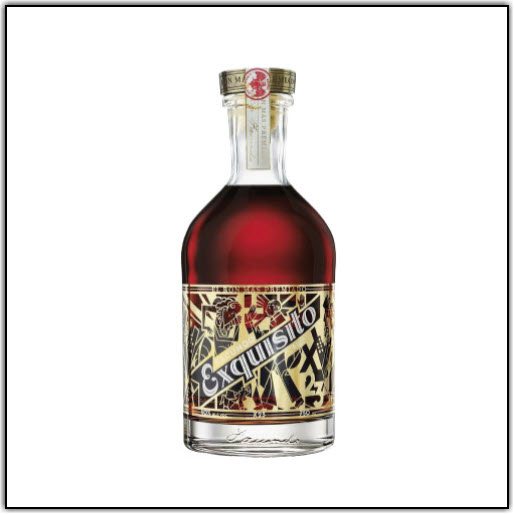 Bacardi Facundo Exquisito is exactly what it sounds like – an exquisite expression from Bacardi. Well-known for their line of well-priced, good-quality rum, the company has done quite well for itself. This is not their only accomplishment, however. They've released plenty of brands and collections over the years, with their premium Facundo line topping the charts of quality and character. 
The four expressions in this line are all created to be enjoyed neat and sipped slowly. For this small but special collection, the Bacardi family reached into their private reserves, not shared with the public until this point. Now run by the seventh generation of family members, Bacardi is constantly working to improve, innovate, and ultimately chase the perfect bottle of rum. This bottle of Facundo Exquisito comes pretty close. 
The nose opens with notes of brown sugar, dark fruit, dried fruit, vanilla, and a touch of oak. The palate opens with notes of sherry, imparted from the casks used during aging. Raisins, peppery spice, and caramel are also present, and the profile finishes with notes of oaky sweetness, lingering notes of fruit, and a hint of dark chocolate on the finish. 
4. Palo Viejo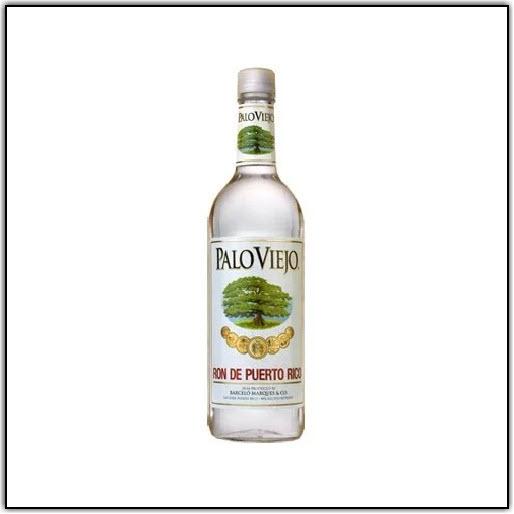 Don Q may be known around the world, but Palo Viejo is a household name within its home of Puerto Rico. It's a delicious clear rum that's made from fermented molasses. It's a simple rum, made more for mixing than anything, and it does its job well. Though, that's not to say it can't be sipped. It's smooth enough to be enjoyable, meaning it also goes down in its cocktails quite well – so mix at our own risk! 
On the nose, this rum offers a sweet and salty combination that's light but very pleasant. It's there and noticeable, but not overwhelming. Similar notes arrive on the palate, with an undertone of citrus and spice. The finish is subtle like the nose. For the wonderfully low price, it's a good quality mixer that makes smooth, sweet, refreshing cocktails. 
5. Caliche Rum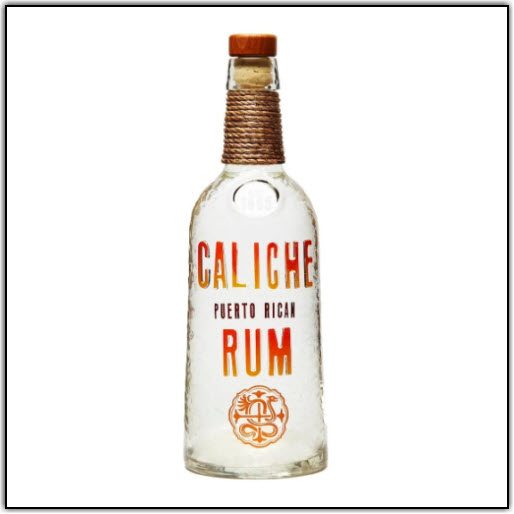 Another hometown hero, Caliche Rum is made by the Serralles Family Distillery, which is home to a large percentage of the rum consumed by the Puerto Rico population, including the infamous Don Q brand. The company is currently operated by the family's sixth generation, with plenty of experience, knowledge, and expertise to go around. The recipes are classic at this point, and you'll soon see why the rum is so popular upon taking your first sip. 
Caliche Rum is a newer expression in their large collection of rum brands. It's a moderate rum, comprising of a blend of rums aged up to five years in a solera system. The rum is then carbon filtered before bottling to produce an aged expression that is still clear in color. They wanted to create a true hybrid, a rum with both young and old characteristics. 
The aroma is pleasant and balanced, with notes of molasses, citrus, leather, oak, tea, and black figs. The palate is smooth and slightly sweet at first, with a dry, tropical finish. It's the perfect rum for just about any cocktail that calls for a white rum, adding some nice complexity but not overwhelming the flavors. 
Puerto Rican Cocktails

With its distinctive quality and unforgettable flavors, Puerto Rican rum makes some amazing drinks. You can try the rum out in any cocktail you want, but it's also worth trying out some native classics. Below are some true Puerto Rican recipes you can try, using only the best Puerto Rican rum! 
Spiced Cherry
We'll start with something classic but simple. The spiced cherry is a well-loved drink in Puerto Rico, and you only have to track down two simple ingredients: cherry cola and spiced rum. A true spiced rum is an ideal choice, but so is any rum you like with any level of spice! 
Simply mix the two together with your desired ratio, add some ice, stir it up, and enjoy! Garnish with a cherry for some extra flair. 
Chichaito
This is a popular Puerto Rican shot with a unique taste – not too sweet but not too heavy either. Simply mix Palo Viejo white rum and your choice of anise liqueur. The anise masks any heavy rum flavors, making it an easy one to get down. The result is essentially a strong licorice flavor with a kick. 
If you love the flavor, nothing is stopping you from creating more and sipping on it! In this case, adding some honey and/or lemon will make the drink a little easier and more mellow. Your choice of anise liqueur makes a difference here, too. Although the base flavors will basically be the same, different brands will create slightly different nuances. 
Amaretto Colada
Everyone knows the pina colada is pretty much synonymous with Puerto Rico. It's their official drink and they're quite proud of it. Although it's best enjoyed on the island, many make delicious ones at home, too. If you're a fan of the infamous colada but want to mix it up a little, try the amaretto colada for a little twist of extra flavor. 
Ingredients: 
1 ounce white rum
1 ounce amaretto
Whipping cream
Pineapple juice
Coconut cream
Slice of pineapple to garnish 
All you must do for this one is add your ingredients to a blender with crushed ice and blend until smooth! It's an easy one to customize for yourself, simply add more or less of the pineapple juice and creams depending on how big and sweet of a drink you want! It's an easy one to scale up, too, if you're having friends over!