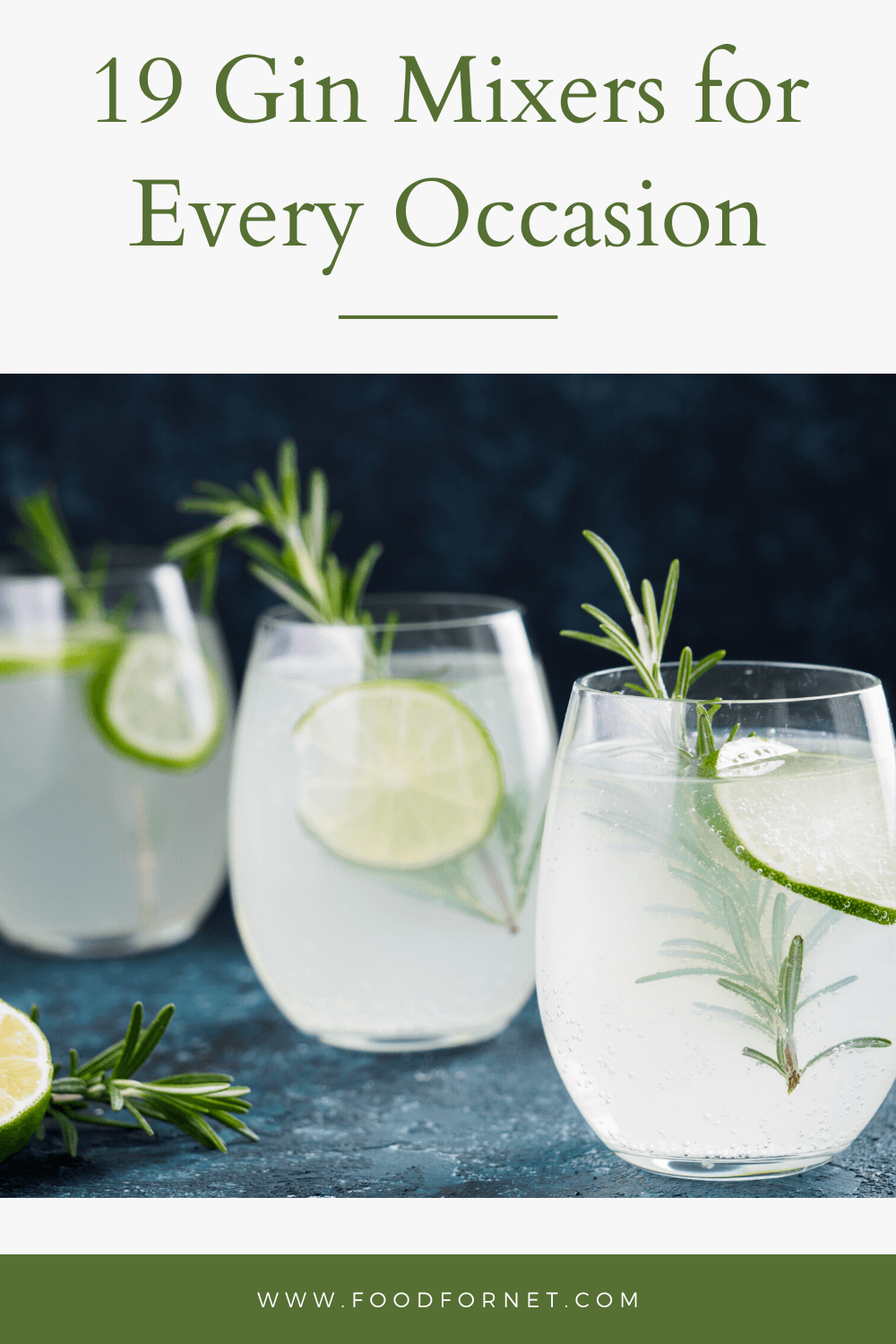 Gin has become a popular spirit, one that is frequently featured in cocktails. It's hard to not love the aromatic notes of gin, but the spirit can be a little confusing at first, as gin isn't normally consumed neat. That's where these gin mixers come into play.
The mixers featured on this list can all be combined with gin to create a simple and delicious drink. All you need is the mixer and the gin. That's it. Two ingredients.
As you'll see, there are a variety of different styles to choose from. Some mixers have powerful flavors that mostly hide the subtleties of the gin that you're using. Other mixers have more nuanced flavors, giving you the chance to experience more of the gin.
These differences mean that you need to choose your gin carefully. If you're combining with a fairly strong mixer, consider regular quality gin. You should still skip the bottom of the shelf stuff, of course, but there's no need to bring out the big guns.
For that matter, using expensive gin or craft gin with a strong mixer is just a waste, as the nuances of the gin will be lost. If the gin is expensive or complex, try a mild mixer.
If you're looking for more ideas, check out our other lists of mixers, including mixers for rum, tequila, vodka, and whiskey.
Top Gin Mixers
Tonic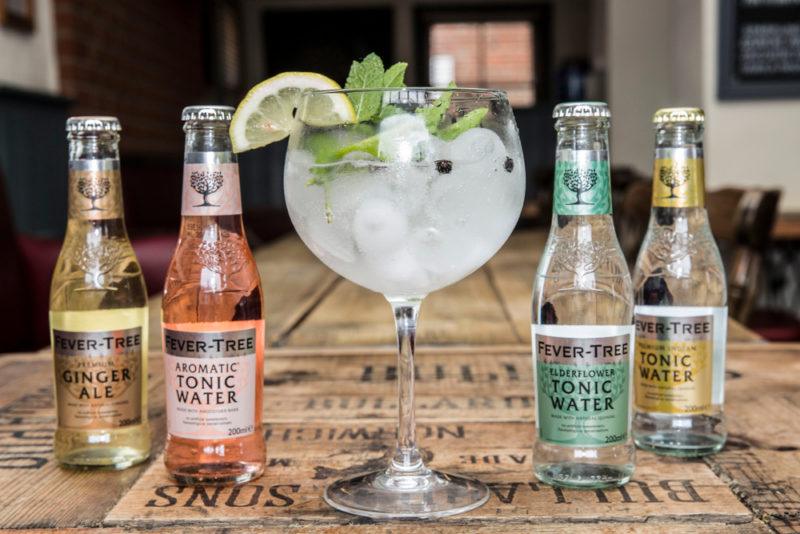 A gin and tonic is one of the most famous gin cocktails – and the cocktail just uses those two ingredients, nothing more. Tonic water complements the aromatic characteristics of gin well while adding in extra complexity.
This type of cocktail is especially good if you don't want too much sweetness. After all, tonic water has a distinctive bite.
While many people love tonic water, others simply don't. The sharpness of a gin and tonic isn't always ideal either. Thankfully, there are many other mixers that you can rely on instead.
You can also consider tonic syrup, which is a more concentrated approach. The idea is that you add tonic syrup and soda water to your gin to create a gin and tonic. The end result is similar to using tonic water, except that you have greater control over the final drink.
For example, if you find a regular gin and tonic too intense, you could add less tonic syrup and more soda water. Doing so would create a lighter drink that still has the recognizable flavors of a gin and tonic.
Ginger Beer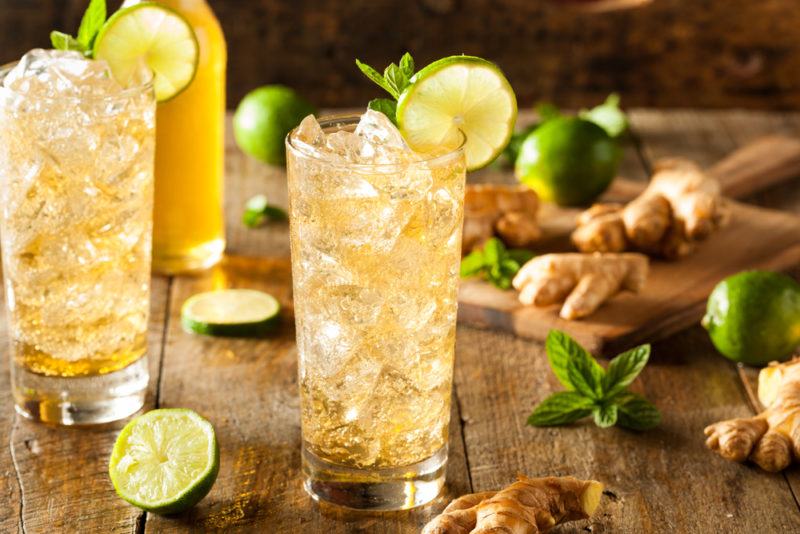 Gin combines surprisingly well with ginger beer. You end up with a warming cocktail that has a spicy kick. For the best results, look for a spiced gin, particularly a winter-themed one. This type of gin will have some of the same flavor notes as the ginger beer.
If you can't find a spiced gin, don't worry, ginger beer is a versatile mixer and will work well with any type of gin.
Lime Cordial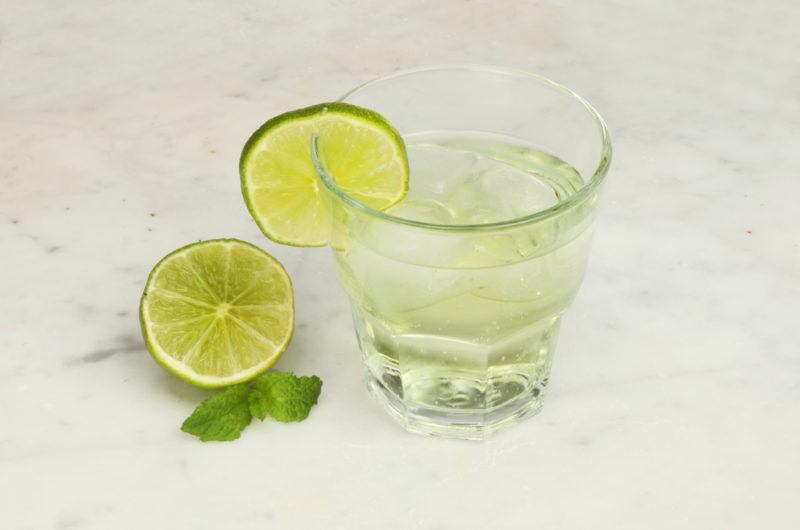 The flavors of lime are perfect with gin (which is why the gimlet cocktail is so popular). Combining gin with lime cordial is an easy way to take full advantage of this flavor combination.
Mixing three parts gin to one part cordial is a good starting point. You can tweak the mixture further if needed, but you might find that it is perfect as-is.
This type of drink can be made less intense by topping it up with soda water.
Soda Water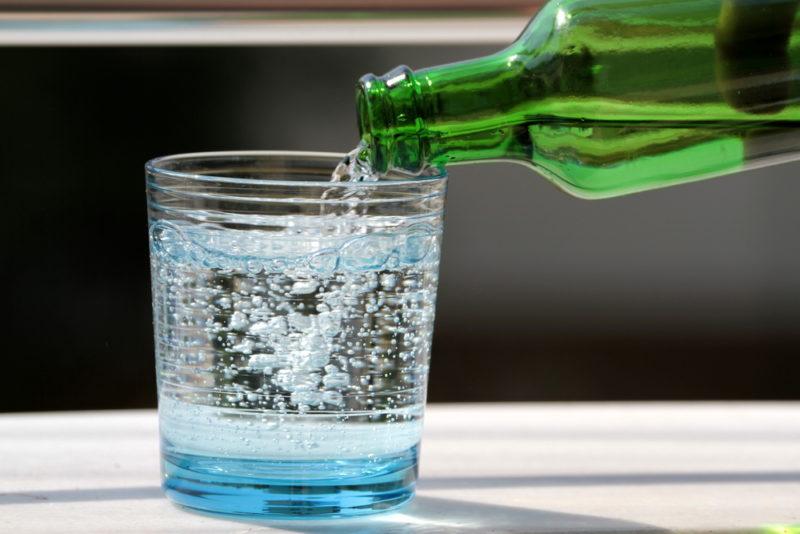 While we're on the topic, soda water is a surprisingly good mixer for gin. You're basically just diluting the gin and adding in some bubbles.
Doing so isn't a bad thing. Soda water gives you the chance to experience all the nuances that the gin has to offer. The lack of sweetness also means that a gin and soda water is very refreshing, while also being low in calories.
Lemonade

Lemonade is the next step after soda water. It has similar advantages, as the nuances of the gin should still shine with a gin and lemonade combination.
The main difference is that you have a slight lemon flavor, along with more sugar. The sugar content can make the drink easier to consume and potentially more enjoyable.
Grapefruit Juice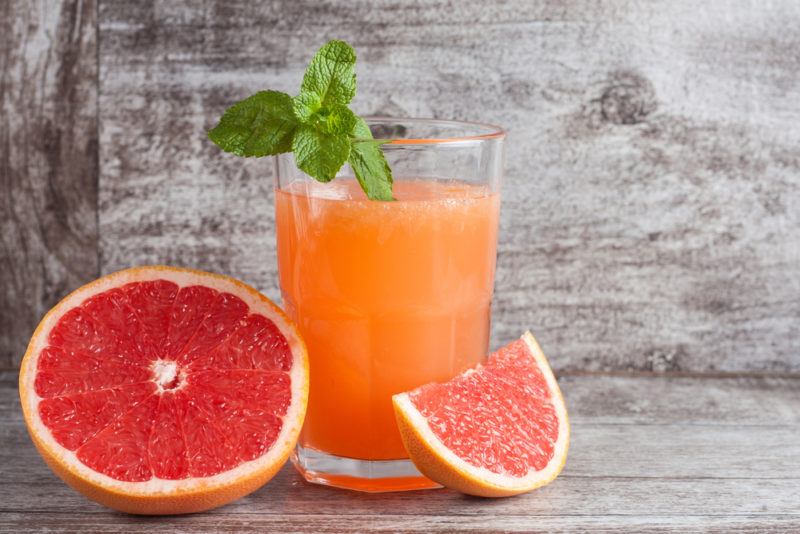 Grapefruit juice is just one type of juice you can combine for a delicious gin cocktail. You end up with a fairly tart drink, one that also happens to be refreshing.
You could use grapefruit soda instead, which would give you a mellower version of the same flavor combination.
Cranberry Juice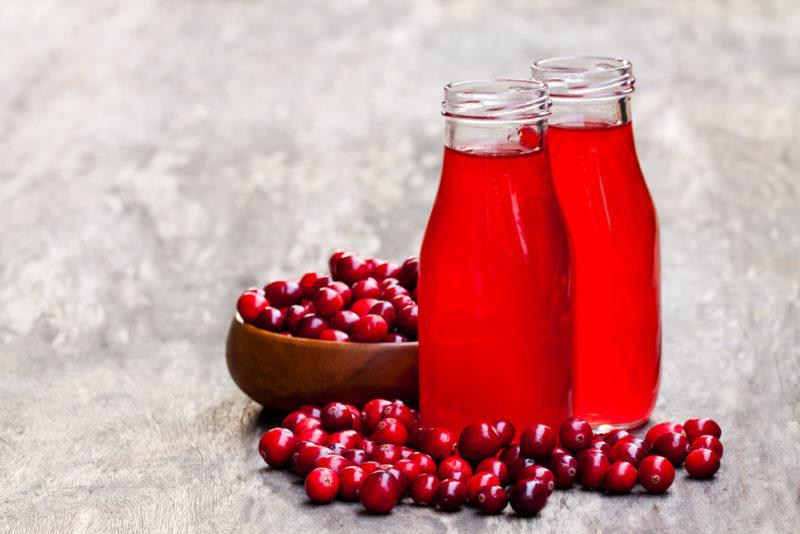 Cranberry juice is another fruit mixer that goes well with gin. Cranberry juice has similar tart notes as grapefruit juice, but with added sweetness.
If you're using store-bought cranberry juice, pay close attention to the brand. Some cranberry products use much less juice than others. Many add a surprising amount of sugar too.
You'll get the best outcomes by focusing on relatively tart cranberry juice. If your juice does have sweeteners, you can add a little lime juice or lemon juice to make the sweetness less noticeable.
Orange Juice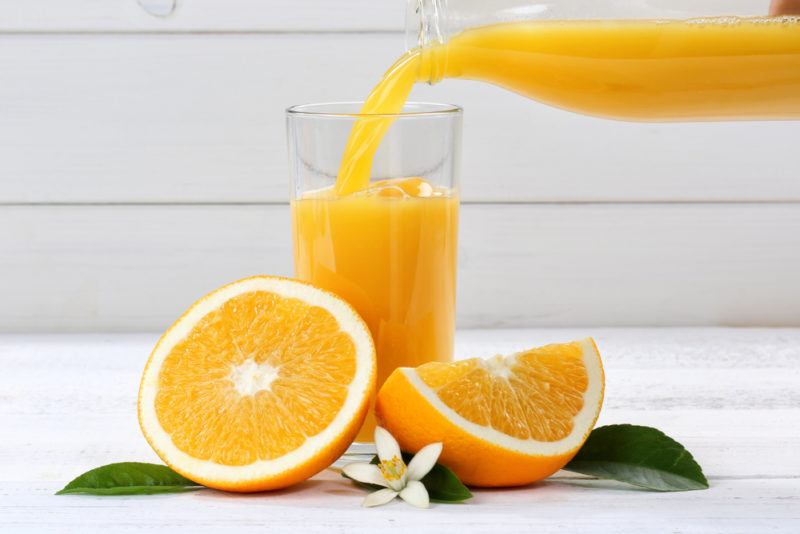 Surprising as it might seem, orange juice combines with most types of spirit. Gin and orange juice might not be as well known as vodka and orange juice, but the combination still works very well.
For that matter, the botanical notes of gin make a perfect contrast to the sweetness of orange juice. You can also dilute the drink with soda water if you find that the flavors are too intense.
Pineapple Juice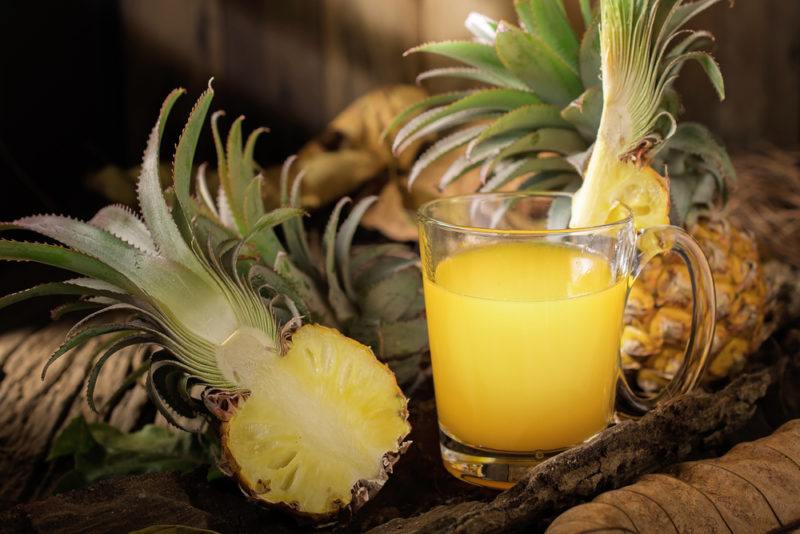 While pineapple juice is certainly on the sweet side, the juice's tropical flavor notes make it a delicious choice in many situations.
As with orange juice, you can easily use soda to dilute the drink a little. You can also pay attention to the amount of juice to gin. For example, five parts pineapple juice to one part gin would be much sweeter than two parts juice to one part gin.
Apple Juice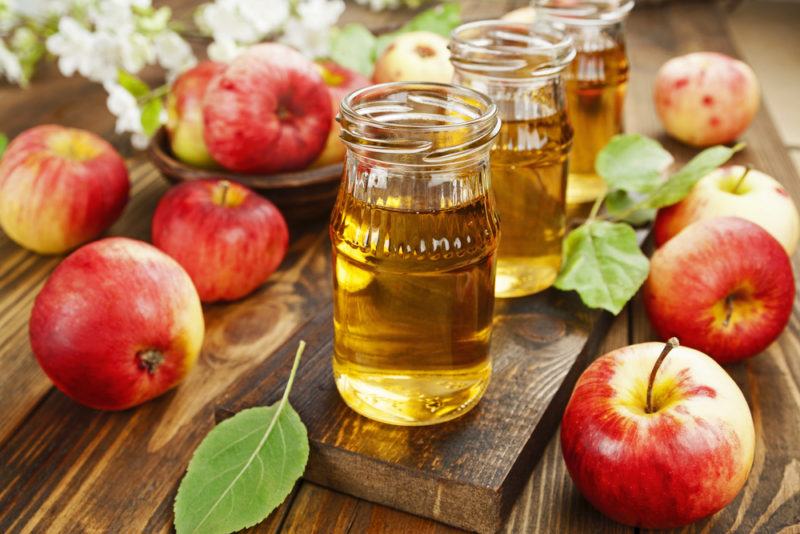 Carrying on the fruit juice theme, what about apple juice? As with orange juice, the botanicals in gin work well with apple juice.
Apple juice has another advantage too – it can be served hot or cold. This makes it an ideal choice for winter cocktails.
You can easily use the combination of apple juice and gin as the base for a warm winter cocktail. Even just adding in some spices like cinnamon and star anise could help to kick the drink up a level.
Apple Cider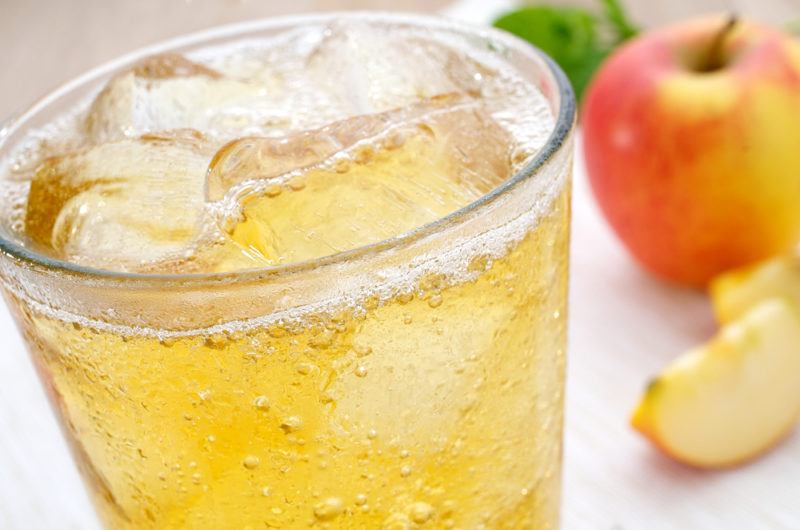 If you prefer something bubbly, you could use apple cider with your gin rather than apple juice. The flavor balance ends up being similar, but the bubbles help to make the drink even more refreshing.
You could even try using hard cider instead of non-alcoholic cider. Just be warned that your drink would end up having quite a kick.
Cola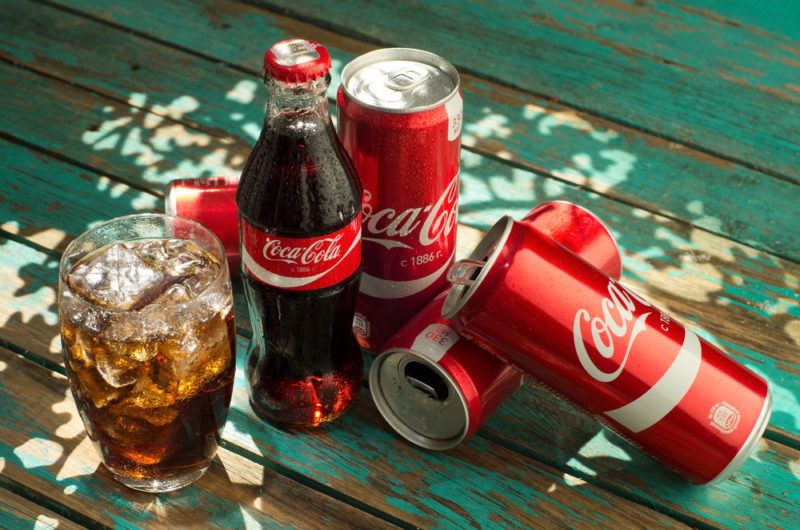 While it might seem surprising, gin mixes well with cola too. You can add ingredients like lime juice or orange bitters to add a little complexity, but even without extras, a cola and gin tastes delicious.
This combination is best for everyday gin. The strong flavor of soda will tend to drown out many of the subtle and nuanced flavors that you find in craft gin. If your gin has subtle notes that you want to explore, it's best to stick to milder mixers.
Tomato Juice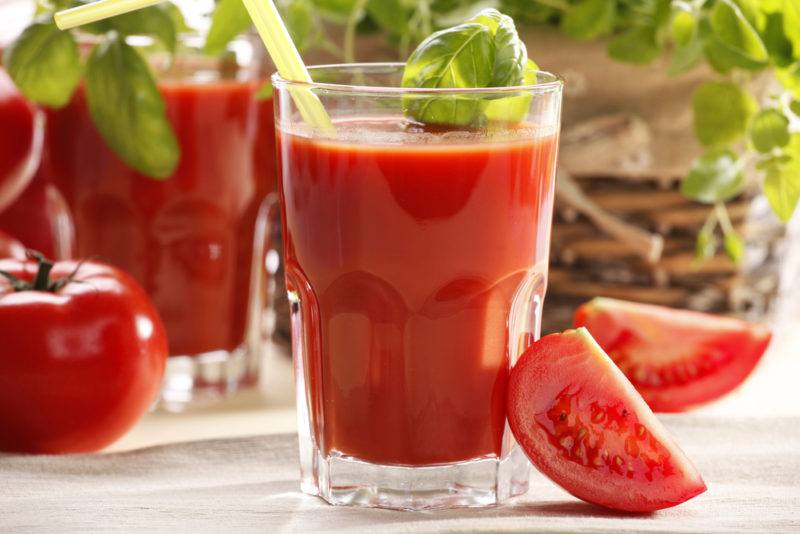 Tomato juice isn't just a mixer for vodka, it can also be combined with gin, which creates the drink Red Snapper. You can add in some of the other ingredients found in a Bloody Mary too, such as Worcestershire sauce.
In some ways, tomato juice works better with gin than with vodka anyway. Gin already has some savory notes from the botanicals and tomato juice complements these perfectly.
You'll get the best results from tomato juice that you make at home. This always has a richer flavor and fewer additives. The texture tends to be better too. If making tomato sauce yourself isn't practical, don't worry, store-bought tomato juice and gin is still a delicious combo.
Elderflower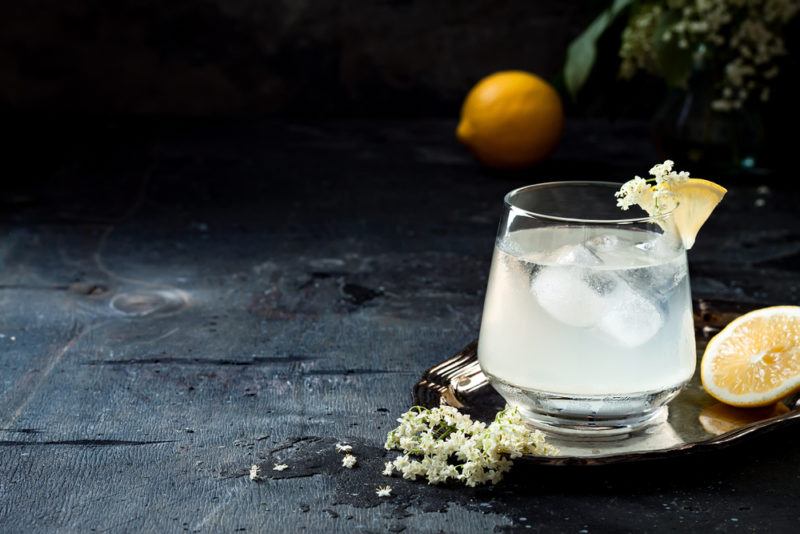 The flavors of gin and elderflower combine together exceptionally well. You end up with a refreshing drink that has subtle flavors, perfect for a hot summer's day.
You have a few options when it comes to elderflower, such as elderflower cordial or elderflower liqueur. There are even elderflower soda and elderflower tonic products, some of which are designed with gin in mind.
Earl Grey Tea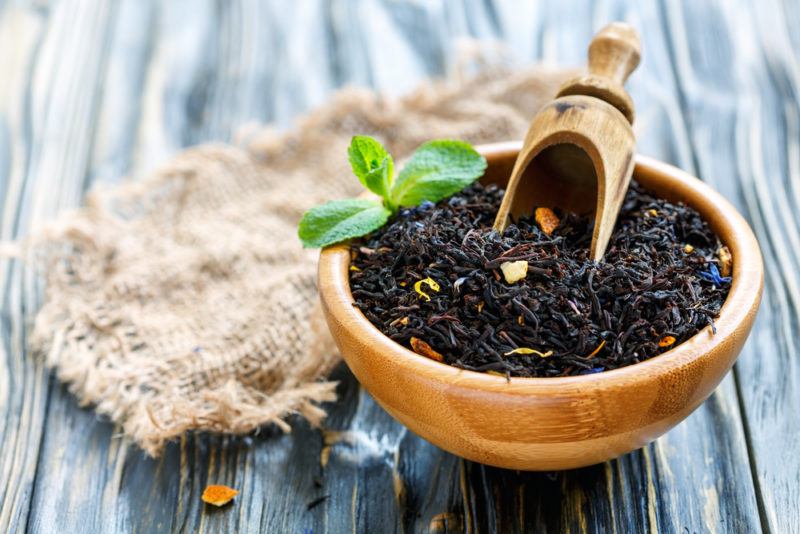 Here's an unusual one. Earl Grey tea works well as a mixer for gin, as the floral notes of the tea highlight the botanicals of the gin.
An easy approach is to brew the tea and then chill it. Once chilled, you can use roughly one part tea to three parts gin. Shake the two together in a cocktail shaker with ice and then strain into a glass.
That's it, you have an easy 'cocktail' with just two ingredients. You could add some simple syrup for sweetness, but this isn't essential.
Coffee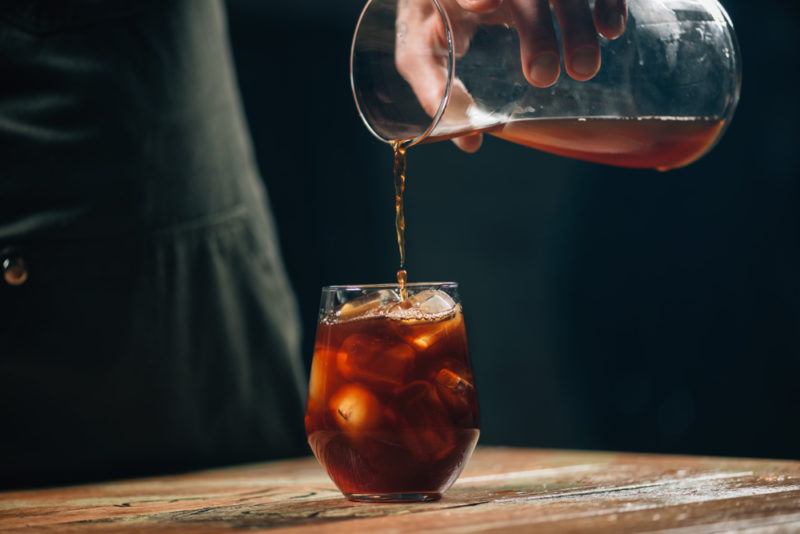 Coffee can be used as a mixer for gin too. Using cold brew coffee seems to work particularly well, as you're able to taste more of the flavor of the gin. You can even add in some tonic water or soda water to give your drink a little extra fizz.
Of course, coffee does have a strong flavor of its own, so some of the nuances from the gin may be lost with this combination.
Vermouth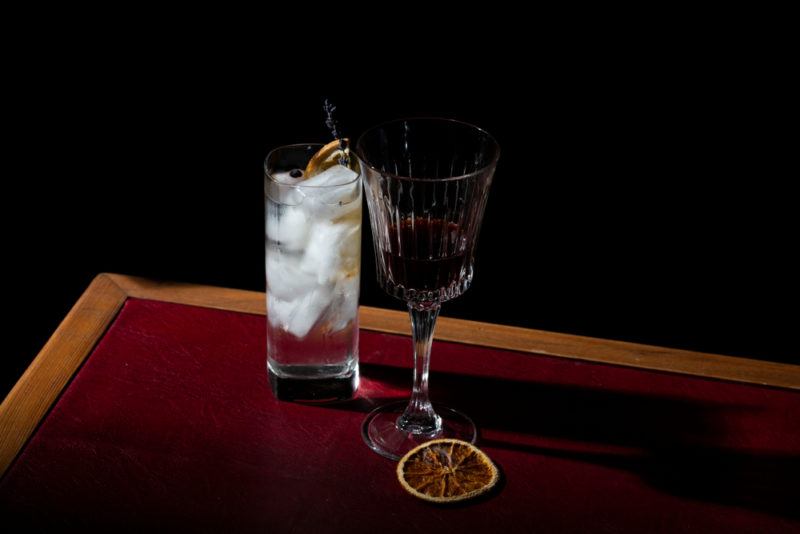 Admittedly, calling vermouth a mixer is pushing the definition slightly, but vermouth does pair perfectly with gin – giving you a martini. This classic drink is a delicious way to enjoy gin. It's also just as easy to make as a gin and tonic.
Still, don't expect the same easy drinking experience that you get with a gin and tonic or with any of the other mixers on this list. Combining vermouth and gin gives you a small drink with a high alcohol concentration that takes some getting used to.
Prosecco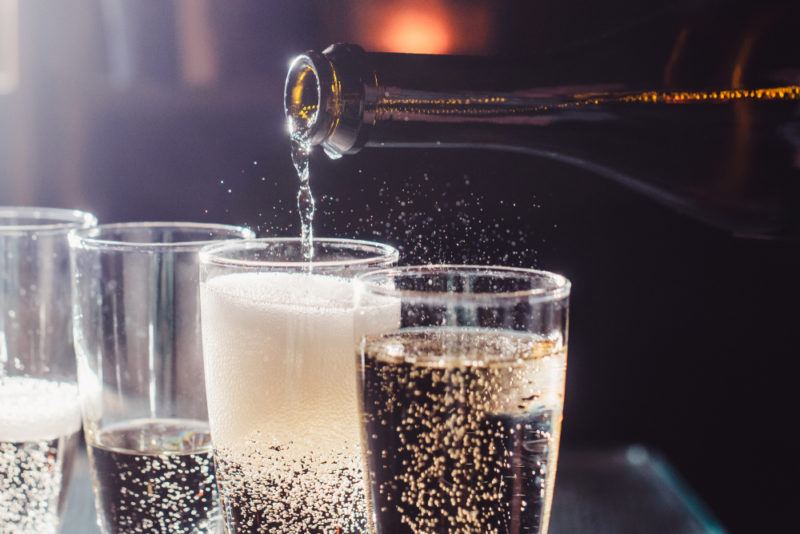 Here's another alcoholic choice to try. Gin and prosecco combine together perfectly, with no other ingredients needed. The same is true for many other sparkling white wines too.
Just remember that there are noticeable flavor differences between individual sparkling wines and individual gins. It may take some trial and error to work out the best gin and sparkling wine pairings.
Irn Bru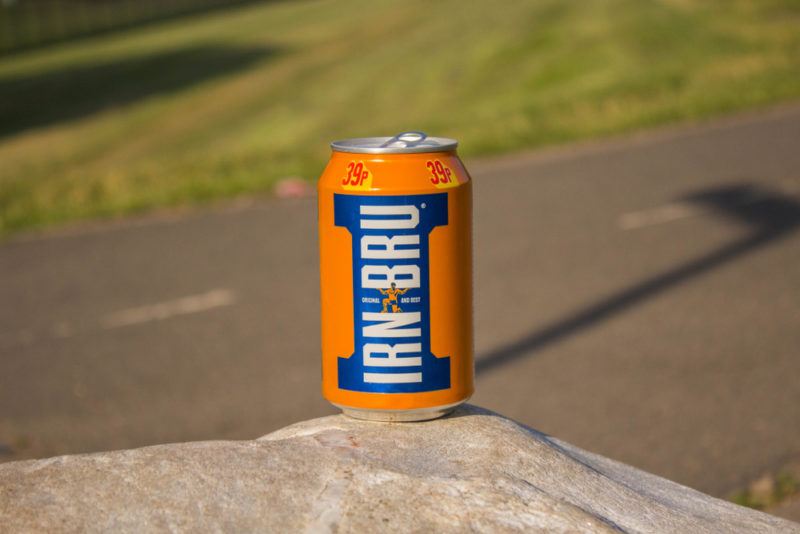 The sugary drink Irn Bru might seem like an odd choice for a gin mixer, yet this one is surprisingly popular. There's something about the combination of flavors that just seems to work well.
You could try other flavored sodas or even energy drinks too, although the results are likely to be mixed.