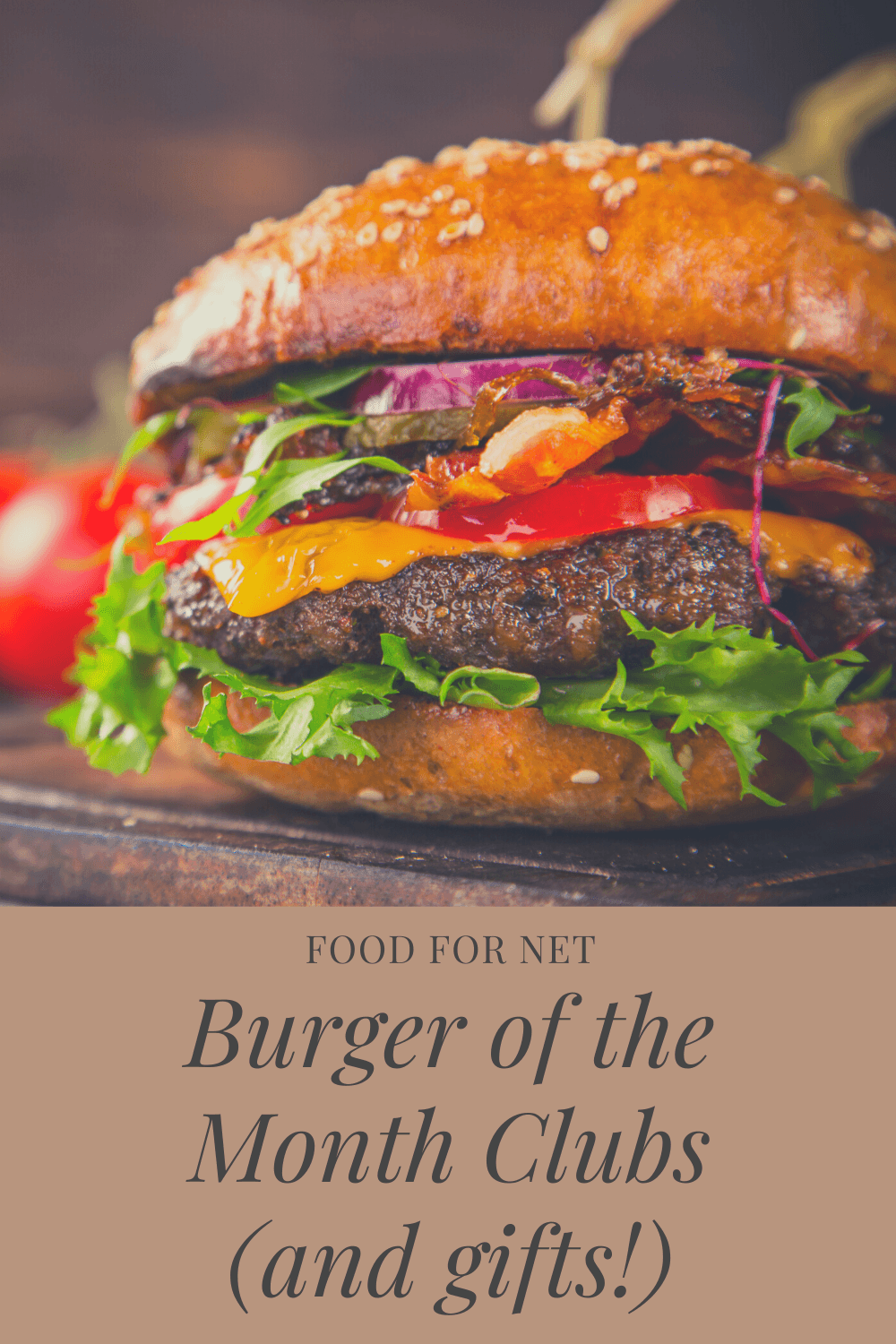 With National Hamburger Day coming up next month on May 28th, there is no better time to sign up for a hamburger of the month club or send a burger gift box to a friend. But, what is it that makes burgers so appealing?
Well, the history of the burger is an interesting tale, with five people in the US claiming to be the first person to come up with the hamburger. However, depending on your definition of a burger, some believe it was invented during the 1st Century in Rome.
It is believed that the first burger was made of ground meat with pine nuts, various flavors, and wine. But there is no mention of a bun or other form of bread served with this meat dish.
It is also thought burger evolved from a steak tartare dish from Russia that was later shared with Germany. This dish was then brought to the US by German immigrants. However, that dish seemed also to inspire the Salisbury steak; a meal initially believed to aid digestive issues.
The main five US contenders of the invention of the burger are:
The 1880s – Uncle Fletcher Davis – In Athens, Texas, there was a small cafe that was located near the Henderson County Courthouse, run by Mr. Davis, that claims to have made the first hamburger. He later shared his "invention" at the 1904 St. Louis World Fair.
1885 – Menches Brothers – The two brothers were cooking pork sausage sandwiches at the New York State Fair, when they ran out of pork they switched to beef, thus claiming the first hamburger
1885 – Hamburger Charlie – At the Seymour Fair in Wisconsin, Charlie Nagreen, attempted to sell meatballs, however, after realizing they may be too difficult to eat while walking he squished them between two pieces of bread, thus creating a hamburger
1891 – Oscar and Fanny – During a fourth of July celebration it is said these two grilled beef patties and served them on sourdough buns
1900 – Louis Lassen – The Library of Congress credits Mr. Lassen as the inventor of the burger, though he served his on toast
Regardless of how these delicious treats were invented, they soon became an American favorite. And in 1916, the first burger fast food stand was born under the name of White Castle. These small square burgers were first sold from a cart, then later in 1921, the first White Castle restaurant opened.
Though White Castle was the burger trailblazer, they were soon followed by Big Boy, McDonald's, Burger King, and more. Now more than 100 years after the first burger was invented, Americans consume almost 50 billion burgers a year.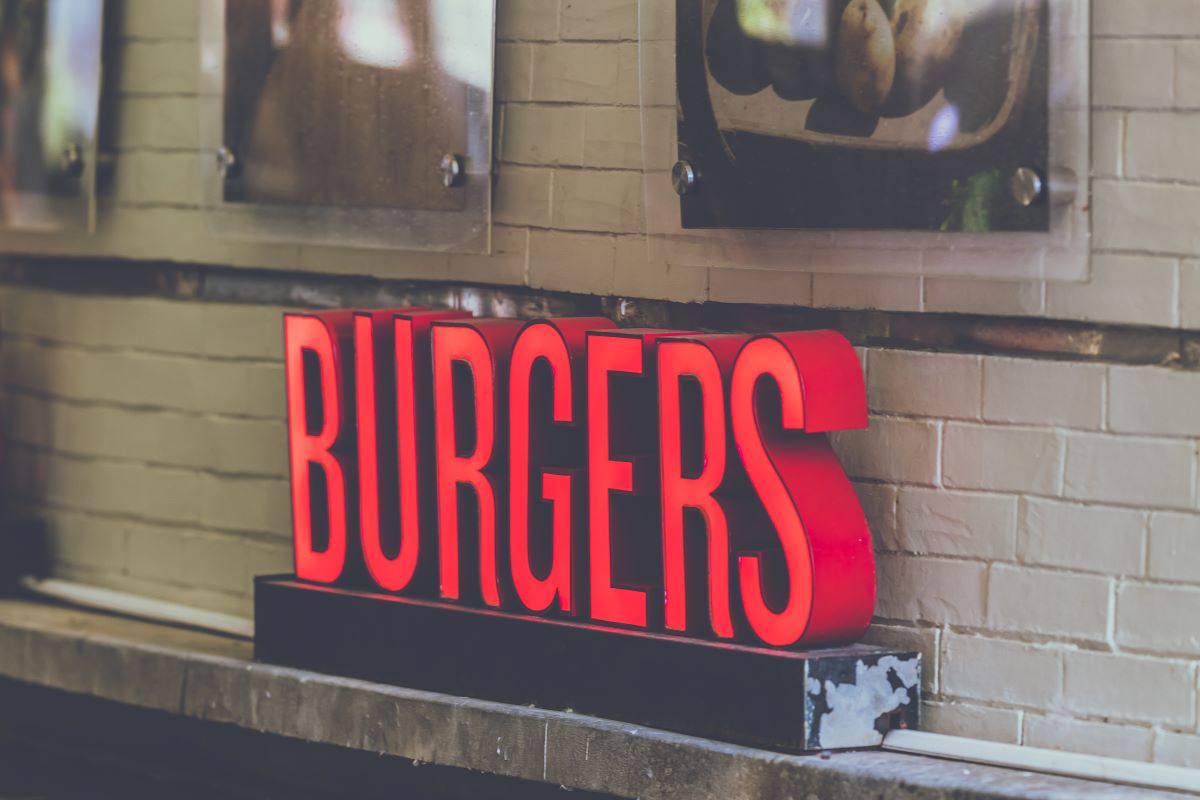 Exotic Meat Market
Clever Burgers
Gift Boxes
Lobel's of New York
Fossil Farms
Chicago Steak Company
Omaha Steaks
Exotic Meat Market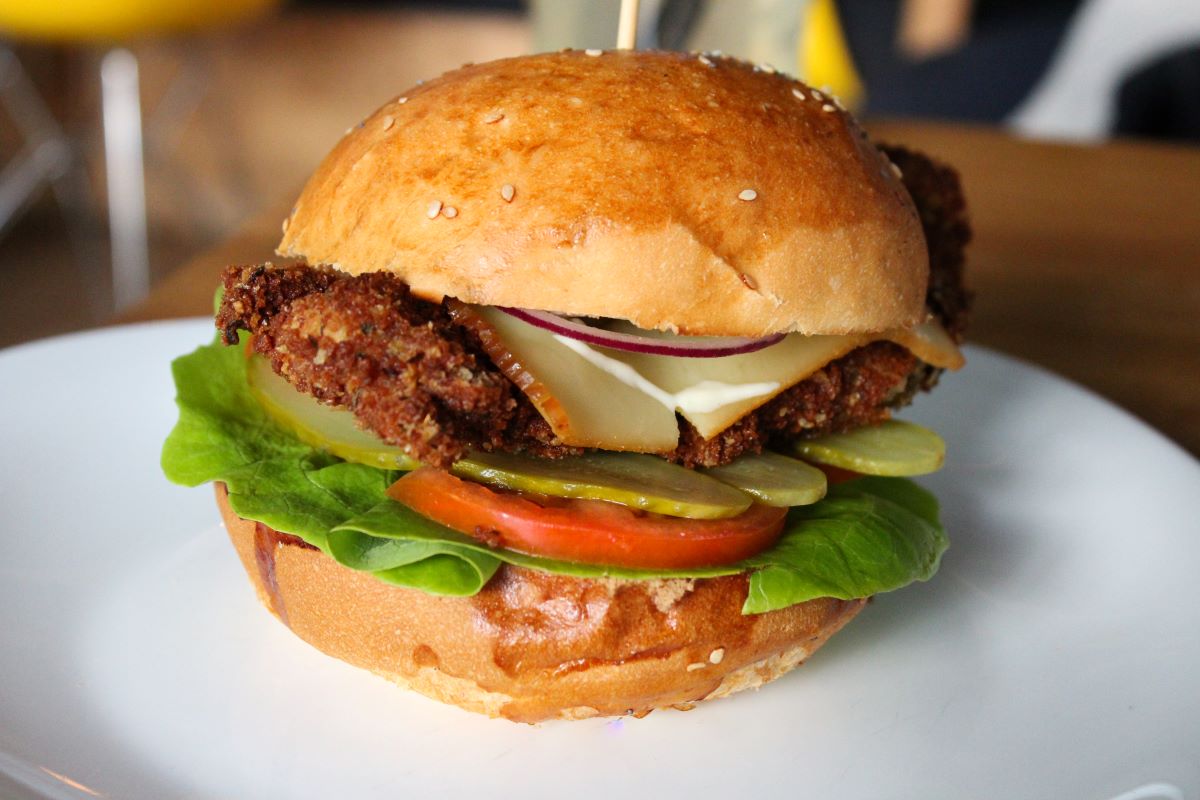 Exotic Meat Market, located in Las Vegas, Nevada, first opened in 1989. They pride themselves on offering one of the most abundant varieties of exotics meats while also respecting American Indian beliefs. Exotic Meats feels that animals should only be harvested as food and identify themselves as "custodians of Mother Nature."
Exotic Meat Market offers a wide assortment of meats not found at any other US meat market. Some of the types of meat you will find at their market are:
Zebra
Camel
Emu
Guinea Pig
Snipe
Iguana
Muskrat
Poussin
Python
Additionally, Exotic Meat Market carries various unusual cuts of meat like brain, heart, tripe, lungs, tongue, and testicles. Plus, they have more traditional products such as sausage, hot dogs, jerky, steaks, and ground meat.
Exotic Meats offers several monthly subscriptions, including an Exotic Burger of the Month Club. The Exotic Burger of the Month club is available in the following versions:
3-month for $199.99
6-month for $399.99
9-month for $599.99
12-month fore $799.99
Shipping is included with the prices above. Each month the recipient will receive three pounds of pre-specified ground meat. Some of the types of burgers in this club include yak, elk, goat, beaver, and camel.
Of the many types of meat in this subscription you will not find beef.
Clever Burgers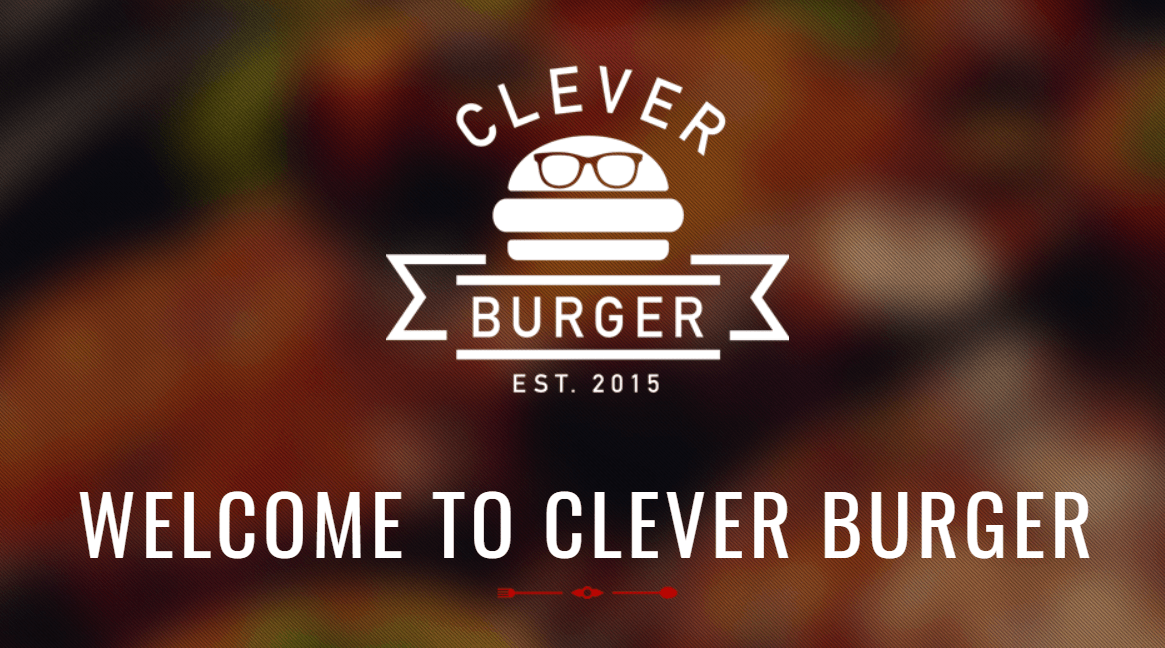 Clever Burgers, founded by brothers Pete and LD Clevver, first started as a backyard burger night in 2005. After their friends and family encouraged them to bring their talent to others, they opened Clever Burger.
Clever Burger is now a restaurant chain found coast to coast, but with a more substantial presence on the northeast coast and Midwest area. However, they are also located as far west as San Francisco and south to Tampa.
Clever Burger is a "no-frills" restaurant. They pride themselves on being a great place for groups, dates, and just enjoying a great burger and craft beer.
In addition to beer and burgers Clever Burgers also offers nachos, fries, and desserts.
For those who are fortunate enough to live near a Clever Burger, there is a burger if the month club. For $25 a month, you will receive credit for four burgers every month, or for $300 a year, you can get the same four burgers, but at an even more discounted rate.
Considering a burger costs an average of $14, $25 for four burgers is a steal.
Gift Boxes
Lobel's of New York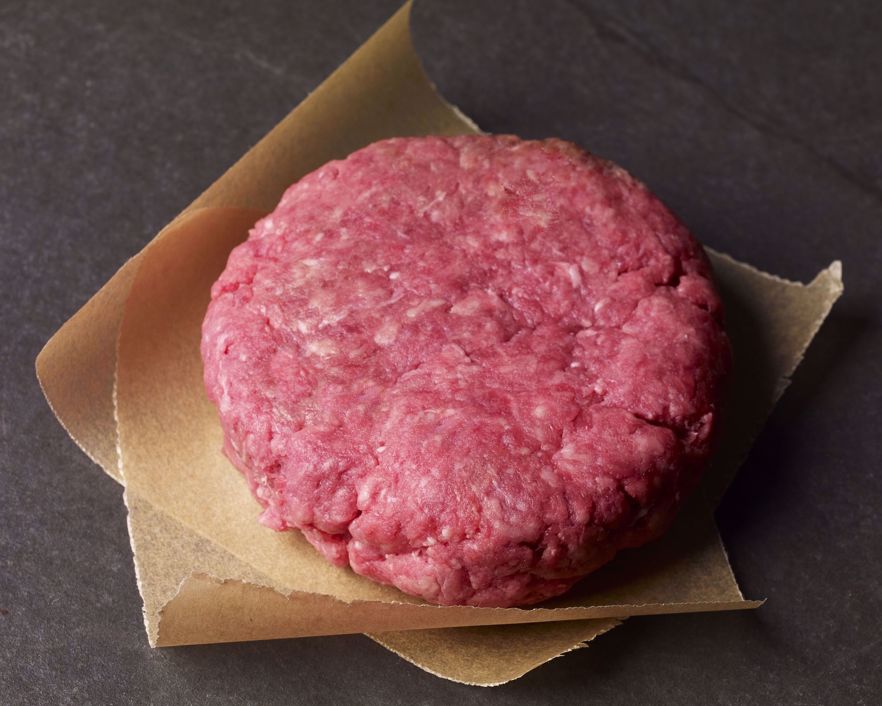 Lobel's of New York has been happily serving New Yorkers for over 65 years, though the meat purveyor family business started back in Austria, six generations ago. So, if you are looking for good quality meat you can trust, the Lobel family has you covered.
You are always welcome to stop by their shop on Madison Avenue in New York City, though if that's not convenient, Lobel's of New York offers overnight shipping on their full butcher shop online. Lobel's has everything you could want, including:
Steaks
Roasts
Berkshire pork
Lamb
Seafood
Sausage
Variety packages
Pulled pork with sauce
And if you are interested in trying an array of meats, you can sign up for their meat of the month club, which comes in three different options, 3, 6, and 12 months. Each month the recipient receives a variety of preselected cuts of meat such as steaks, tenderloins, and roasts.
However, if you are looking for a more burger specific gift, Lobel's offers a Burger Signature Gift Box for $49.95. Each box contains two 8-ounce USDA prime beef patties. The patties are made up of a combination of sirloin, tenderloin, and ground chuck.
Overnight FedEx shipping is included in the price listed above.
Fossil Farms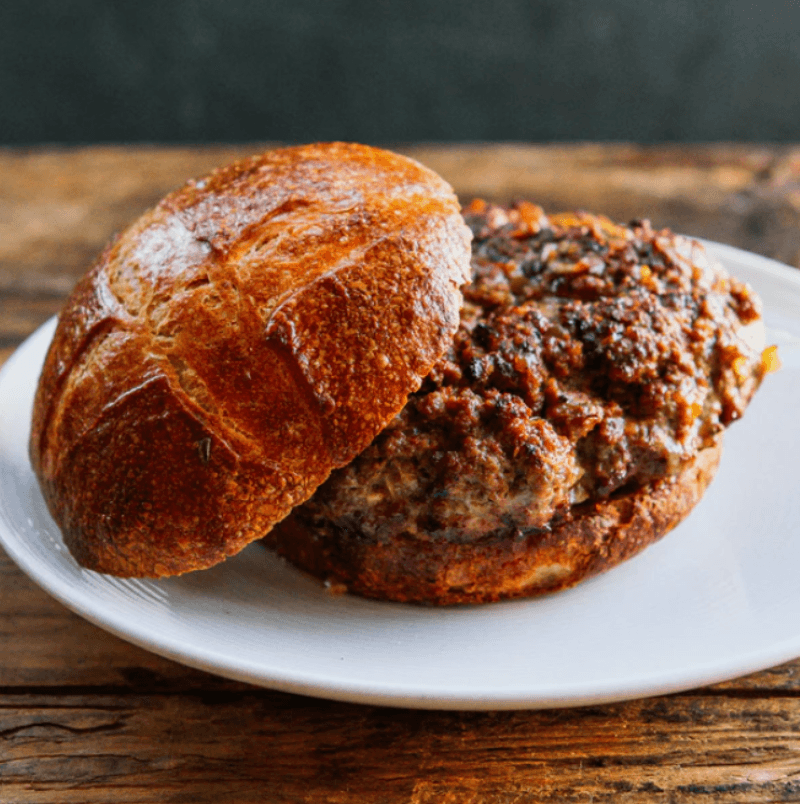 Fossil Farms, located in New Jersey, is owned by Lance Applebaum. Fossil Farms, named after their dad, who is fondly referred to as "the Fossil," has been in business for more than 20 years. The company's slogan, "We don't want to be the biggest, but we do want to be the BEST" comes from the Fossil himself.
The company's founders, the Applebaum brothers, are pioneers in the healthy, sustainable, unique meat industry. All of the meat sold under the Fossil name is 100% verified natural, free-range beef. Whether the meat comes from their farm or one of the farms they've partnered with, all of the animals are free of hormones, steroids, or antibiotics.
Fossil Farms ships nationwide to various restaurants, grocery stores, and private residences. But if you are ever in the Boonton, New Jersey area, you should stop in at their retail shop where you can learn more about their process and sample some of their foods.
If you are looking for exotic burgers, Fossil Farms has every imaginable burger available, including kangaroo, emu, bison chipotle, antelope, camel, and ostrich.
And if you can't decide, they have the Exotic and Game sampler box that includes two 8-ounce burgers of the following varieties:
Piedmontese
Domestic Wagyu
Elk
Lamb
Bison
The sampler costs $57. Most items sold are flash frozen before they are shipped out (which is the same for many meat of the month clubs). Orders are shipped using UPS and are packed in insulated coolers with ice packs.
Chicago Steak Company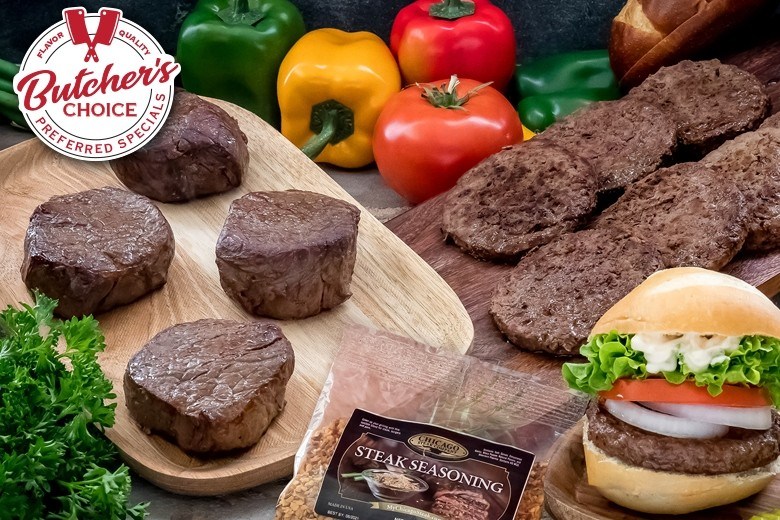 Chicago Steak Company was founded in 1865 along with the Union Stockyards, and with a history that long it is no wonder they've won the People's Choice for best steak.
Additionally, they offer some of the best beef found in all of the US, USDA Prime, which makes up 2% of all beef raised in the US. Chicago Steak offers both dry- and wet-aged options, though they specialize in dry-aged beef.
Chicago Steaks has the largest Midwest dry-aging facility. This facility is where they age their beef for up to six weeks, which enhances the flavor and adds to its nutty and robust profile.
All of the meat that's sold under the Chicago Steaks name is sustainable and humanely raised. Additionally, all of the stock used comes exclusively from the Midwest region, including their domestic American Wagyu steaks.
In addition to steak, they also offer 100% all-beef burger patties. There are six different burger boxes to choose from; however, Chicago Steak Company's steakburger flight makes the best gift. This box includes:
8 (8oz) Wagyu Steak Burgers
8 (8oz) USDA Prime Burgers
12 (4oz) Angus Steak Burgers
1 (5oz) Bottle of Steak Seasoning
There is no better way to try an array of premium burgers. However, if you already have a favorite burger in mind, they also offer:
USDA Prime Gourmet Steak Burgers
1/2 Pound Gourmet Steak Burgers – Available in quantity 8 or 22
Wagyu Steak Burgers
Angus Steak Burgers
Omaha Steaks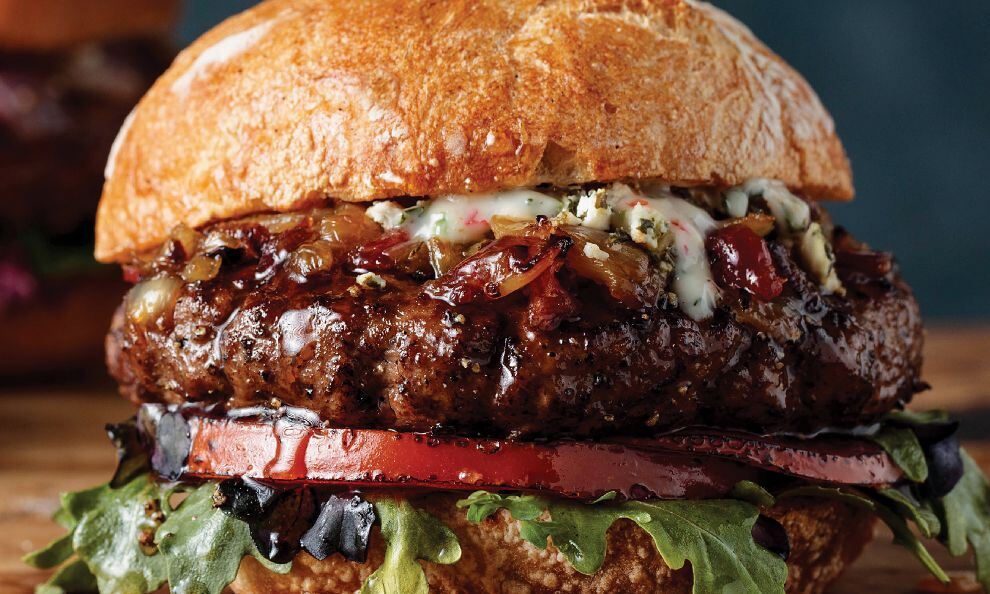 Omaha Steaks, founded in 1917, is a well-known name in the steak industry. Omaha Steak Company first started under the name Table Supply Meat Company. At the time, founder B.A. Simon used the existing sign and added to the title to change the sign from a furniture company to a butcher shop.
Today, five generations later, Omaha Steak company is still a family-owned and operated business, though it's expanded significantly since 1917.
In 1942, Omaha Steaks started traveling cross country, keeping passengers happy while they commuted by train. Then in 1952, Omaha Steaks started selling their meat through magazine ads and mail flyers, filling orders from all over the country.
Finally, in 1966, they renamed the company to Omaha Steaks, and a year later, they opened their first retail store in Nebraska. Today, people can order everything they want online or find their products at more than 70 different retail locations located all over the country.
Though they have an abundance of product choices, they also carry some of the best burgers you will find anywhere in the country. There are 16 different burger boxes to choose from, including options like pork and bacon, brisket burger, filet mignon, gourmet, and salmon.
The burger patties range in size from 3.8 oz to 6 oz; prices start at $11.99, plus shipping. But, if you are looking for more variety, they offer variety butcher boxes that include burgers, hot dogs, steaks, and so forth.