Scent of the month clubs come in a variety of options, including classic perfumes, hypoallergenic body sprays, and air fresheners. Scent subscriptions are a perfect way to try different fragrances, and they also make an ideal gift.
The idea is a powerful one, as perfumes and colognes date back thousands of years to several cultures such as ancient Egypt, the Roman Empire, and the Persian Empire.
The first, documented process of making perfume was found in Mesopotamia, by chemist Tapputi. When fragrances were created, it was done by distilling natural ingredients such as flowers, fruit, and wood, then combining it with either water or oil, depending on where it was created.
Originally, fragrances were used for more than just perfume. They were also a sign of nobility, used in ceremonies, and aided in good hygiene. Over time perfume was also used as air fresheners, in baths, temples, and other personal care products.
Though perfume was trendy during ancient times, it fell out of favor during the fall of Rome and banned as it was seen as a wasteful use of resources. However, thousands of years later, fragrances have made their comeback and are seen in all different areas of life.

Scent of the Month Clubs
Scent Box
Scent Bird
Skylar
Scentsy
Scent Magic
Royalty Scents
Perfume.com
Luxury Scent Box
Scent Box

Scent Box, founded in 2016, by brothers Les and Craig Dualba, offers their customers a unique way to try hundreds of different fragrances. It is the brothers' goal to provide an economical way for their customers to find premium perfumes they love.
The people at Scent Box understand how expensive fragrances are, which is why they have priced their subscription starting as low as $14.95/ month. You can opt to buy the membership for yourself or give it as a gift to a loved one.
A 3-month gift membership costs $44.95, a 6-month membership costs $84.95, while a 12-month membership costs $159.95.
There are also two personal subscription choices. The standard one costs $14.95 per month, while the premium version costs $19.95 per month instead.
The standard memberships include one 8 ml bottle of your fragrance of choice. The recipient can choose from 575 different scents each month. Each bottle is packed in a keepsake box.
The premium subscription is similar to the standard, except it also includes 275 premium fragrance choices. Premium brands include:
212 VIP
Acqua Di Parma
Missoni Eau de Toilette 2016
Un Jardin Sur La Lagune
Yves Saint Laurent Y
The 8 ml bottle allows for 4 sprays per day for 31 days and shipping is included in each membership fee.
Scent Bird

Scent Bird, founded by Mariya Nurislamova, Sergei Gusev, and Andrei Rebrov, was born from frustration. The founders were tired of countless expensive bottles of various perfumes and colognes collecting dust on their dressers.
Realizing they could not be alone in their frustration, they started Scent Bird, a fragrance company that allows guests to try various scents at a fraction of the traditional prices.
Scent Bird is more than the average perfume company. They also offer Tru Scent Recommender service, which aids customers in finding the right scent for them.
This fragrance tool allows people to choose different perfumes based on personal preferences as well as mood. Plus, members can change and update their fragrance profile whenever they want.
It is fast and easy to get your Scent Bird membership started. Each fragrance subscription is $14.95 and includes shipping. After setting up your account, you then choose from more than 450 different fragrances. Each shipment contains 8 ml of perfume or cologne in a refillable travel bottle.
Some of the brands Scent Bird carries are Gucci, Dolce and Gabbana, Tom Ford, Prada, Versace, and Burberry.
The Scent Bird membership is a month to month membership which can be canceled at any time without penalty.
Skylar

After discovering her daughter was allergic to her perfume, Skylar's founder went in search of a perfume free of harmful chemicals and allergens. Unfortunately, she was unable to find anything that met her needs.
Discovering the lack of options and knowing she wasn't alone in wanting fragrance that was allergy-friendly, she was motivated to create a perfume that was hypoallergenic, cruelty-free, and clean. All of the Skylar products are 100% natural and are six free, meaning they are free of:
Phthalates
Parabens
Sulfates
Allergens
Animal products
Artificial dyes
Additionally, their products contain premium ingredients sourced from all over the world, including, bergamot from Italy and rose from Morocco. Their fragrances can be used together and layered to meet your mood.
Though Skylar was just founded in 2017, they have already been featured in Vogue, Forbes, Allure, Refinery 29, Byrdie, and mindbodygreen.
Skylar offers more than just body sprays, they also make deodorant, body wash, body lotion, and hand cream.
Skylar's scent club is available as a prepaid gift option or a month to month personal subscription. The month to month version costs $20 per month. Alternatively, a 3-month subscription costs $50, a 6-month subscription costs $100, and a 12-month subscription costs $200.
Each month the recipient will receive one travel size limited edition scent. If the scent received is not to your liking, you may exchange it for a new one, free of charge. Plus, each month, Skylar donates a portion of its profits to a different non-profit organization.
Scentsy

Scentsy, founded in 2004 by married couple Heidi and Orville Thompson, is a consultant sales based company. Scentsy first started as a wickless candle and decorative warmer company. But grew into a nationally recognized company that now offers several different scent products:
Diffusers (including oil, warming, and wall fan styles)
Kid products
Gifts
Pet products
Body products
What makes Scentsy unusual is the way it markets and sells its products. Scentsy is not a product you will find at the store since the majority of their sales come from personal consultants.
However, if you are looking to purchase your favorite Scentsy fragrance products and skip the party, you can always contact your local consultant or buy online. And if you are looking for a regular monthly supply of Scentsy products, you can sign up for their club.
Signing up for a Scentsy subscription is easy. First, choose your products, there are no minimums or maximums on what you can choose. Plus, you can choose from any or all of the following categories:
Wax bars
Laundry
Clean
Body
Scent circles
Go pods
Light bulbs
And more
Next, you will choose how frequently you want to receive deliveries, once a month, every other month, or once a quarter. Some of the benefits of signing up for their club are:
Free shipping on orders $60+
Access to discontinued bars, for as long as they are in your subscription
The ability to change your choices whenever or as frequently as you would like
Scent Magic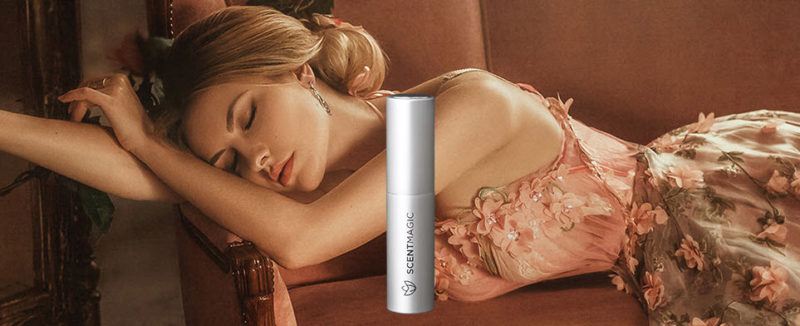 Scent Magic doesn't produce its own scents. Instead, the monthly club provides you with scents from a broad range of designer companies.
As part of this monthly club, you choose the specific scent that you recieve (there are more than 500 options to choose from). The club costs $14.95 per month and you are sent a 30-day supply of the scent of your choice.
The style is a powerful way to get access to high-quality scents – rather than having to pay for an expensive bottle of the scent all at once. Plus, you get to choose a new scent each month, so you're not stuck with your first choice.
Royalty Scents

A less than successful shopping spree inspired Royalty Scents. Co-founder, Vladi Dimov, came home frustrated about how perfumes are sold in large bottles with expensive price tags. Department store prices made buying more than one perfume cost-prohibitive.
Plus, there was the added frustration of not being able to bring perfume in one's carry on when traveling.
After discussing her frustrations with her husband, Dimo Dimov, they both were convinced that a better way could be found. So they created a company that would allow their customers to be free to indulge in more fragrances, as well as be free of constraints around bottle size when traveling.
Royalty Scents offers five different subscription choices.
Month to Month $19.95. This provides 1 fragrance per month with no contract.
Shared Plan $36.95. This is the same as the monthly plan but is designed for two and can include fragrances for both men and women
Annual Plan $219.95. This plan ships out scents quarterly, but you can select fragrances for each month of the year. A free atomizer case and velvet keepsake pouch is also provided.
Shared Annual $419.95. This plan offers the same benefits as the annual plan but for two and can include fragrances for both men and women
European Shared $49.95. This is a month to month plan for two. It also includes two atomizer cases and two free velvet pouches.
All subscriptions include 8 ml bottles, free shipping, 100% authentic fragrances, and a guarentee of no hidden fees or extra charges.
Perfume.com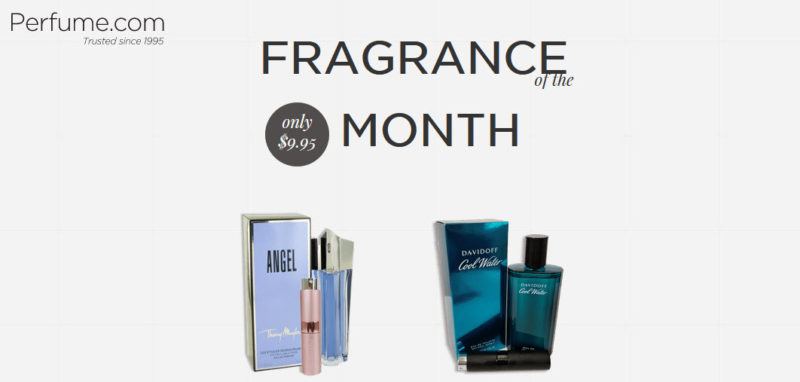 The fragrance club from Perfume.com is an inexpensive choice, starting at just $9.95 per month. Each shipment contains a single fragrance in a 0.27 oz travel atomizer.
There are more than 500 fragrances to choose from and, once again, the company features many famous examples, such as Jimmy Choo, Calvin Klein, and Dolce & Gabbana. You can change your choices as you go, so you're not stuck with the same fragrance every month.
Luxury Scent Box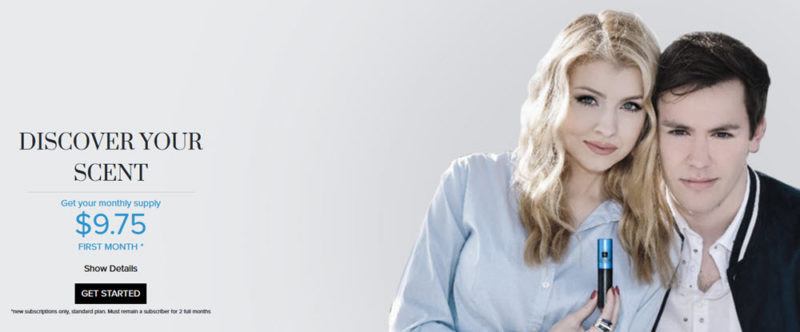 The final company to mention is Luxury Scent Box. This is another subscription that sends out a small amount of perfeume every month.
This time, the atomizer that you receive contains 0.30 oz of perfume, which equates to 9 ml. This is a little more than most other companies offer. While the difference in quantity isn't dramatic, it could be a reason to try out the company.
The subscription works out at rougly $15 per month for the standard plan, although the price varies slightly depending on the length of your membership. You can also purchase gift memberships for 3, 6 or 12 months.
Luxury Scent Box does have a premium plan too and premium perfumes, although relatively few details are provided. Premium perfumes can be ordered at no extra charge on a premium plan. But, if you're on a standard plan, you'll need to pay extra for premium perfumes.
Gifts
Garden Isle Bath & Body Natural Skincare

Garden Isle Bath & Body Natural Skincare, founded in 2011, by Cori Beck, offers a broad array of natural handmade personal products. Garden Isle is a family-owned and operated business located on Kauai Island in Old Kapaa Town. However, if you aren't close to the shop, you can always order online.
Garden Isle specializes in small-batch artisan personal care products. Some of the items you will find at this Polynesian inspired shop include:
Coco Mac Body Cream – an exclusive blend of cocoa butter and macadamia butter enhanced with plankton that is reef safe and acts as a natural sunscreen
Body butters
Aromatherapy
Hair care
Scrubs
Body oils
Body fragrances
For those looking for the perfect gift that will remind the recipient of Hawaii, check out Garden Isle's gift sets. There are eight different options available:
Gift Pack – Luxurious Aloe/Shea Lotion, Shea Butter Cleansing Bar, and Aloe & Chamomile Skin Softening Shower Gel all in a travel spa bag
Aloe Lotion & Shower Gel Gift Set
Kino Kalima (Large) – Shea & Cocoa Butter Cream Lotion, Shower Gel, Complexion Bar
Kino Kalima (Small) – Shea & Cocoa Butter Body Cream and Complexion Bar
Kino Kalima Soap & Lotion Gift Pack
Hawaiian Collection 3pc Set
Aroma Therapy Spray Gift Pack
Hawaiian Floral Collection Gift Set
However, if you would like to create a customized package, all you need to do is reach out to the store and they can assist you with that.