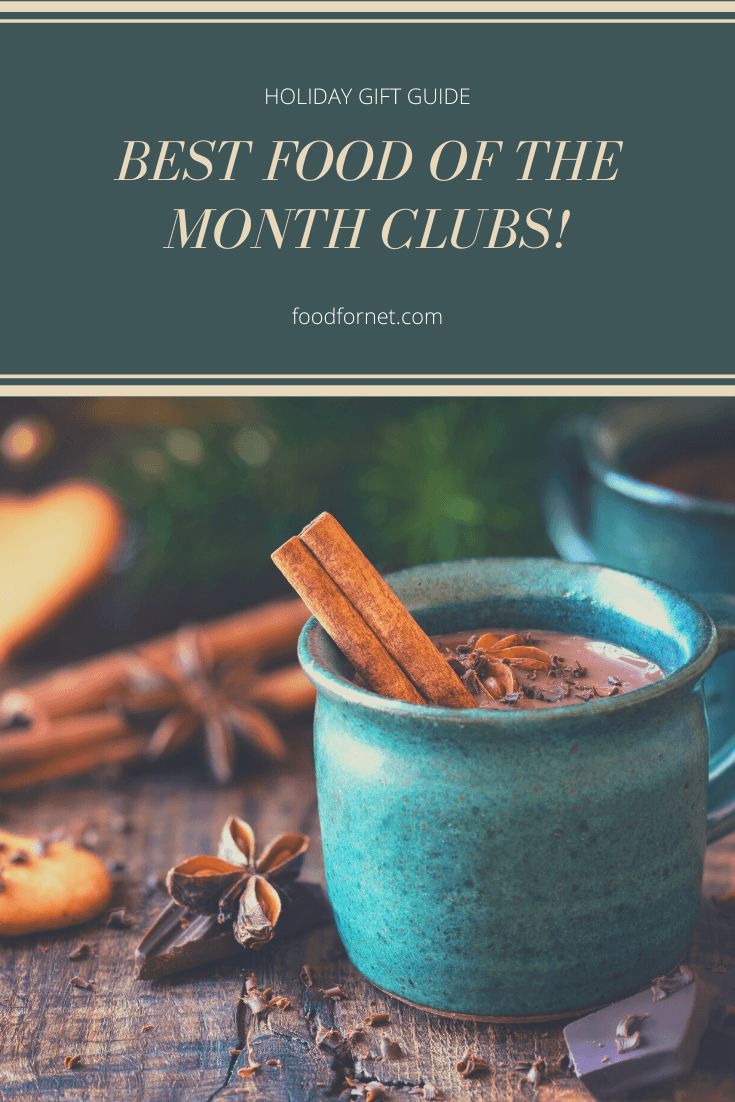 Christmas is just around the corner, and you want to keep the gift-giving tradition alive by gifting a present to someone you love. But with so many possible likes and dislikes a person can have, it's hard to pick a present that you know they'll love. Thankfully, there are a lot of gifts almost anyone would enjoy receiving. No, I'm not talking about an iPhone – I'm talking about food of the month club memberships.
For those who aren't familiar with the term, a food-of-the-month club, as the name suggests, is a monthly service that delivers you a box full of tasty treats that the club specializes in. It's a great present to almost anyone, because who doesn't love free food?
Food styles ranges from candy and snacks, to gourmet options sourced from small producers around the world. For the list below, I've picked a variety of styles, but leaned more towards the gourmet style of things since they make better gifts IMO. You'll also find links to a couple specific clubs like chocolate, cheese, and even ice cream.
While there are a lot of different food of the month clubs out there, we've got a list of some of what we think are the best.
Best Food Of The Month Clubs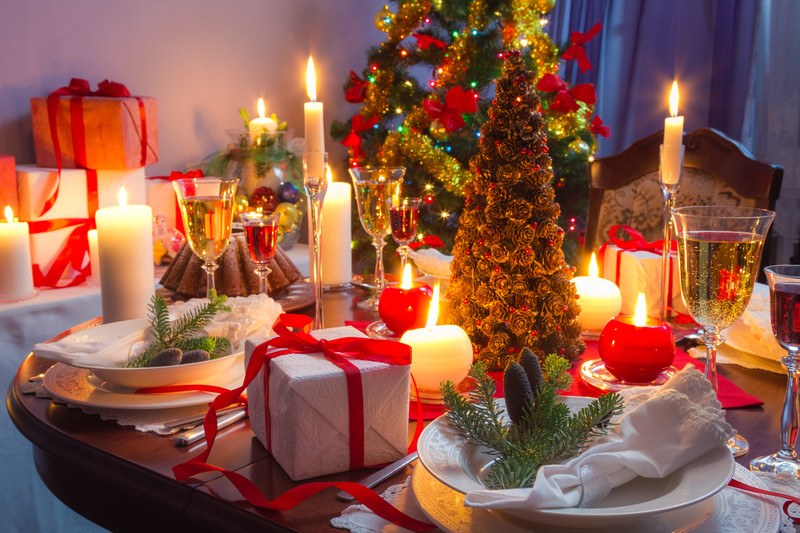 Mouth.com's Snack of the Month
Probably the safest choice on this list, Snack of the Month by Mouth.com is perfect if you don't know what kind of food the person you're gifting likes, as snacks are always a welcome treat to anyone. The snacks you get from Mouth.com's service come in wide varieties, ranging from sweet and chewy to salty and crunchy.
You can expect treats such as handmade pretzels and chocolate and savory snacks like beef jerky and chips. The snacks are selected by Mouth.com's own food experts, so you know you're only getting the good stuff.
The subscriptions available last for 3, 6, and 12 months, giving you a lot of freedom in choosing what's best suited for your gift.
Saxelby's Monthly Cheese Club
Not everybody loves cheese, so this may not be the best pick for anybody. But if you know that the person you're giving is a fan of this dairy product, then gifting them a subscription at Saxelby's Monthly Cheese Club will definitely put a smile on their face.
Every month, subscribers get artisan cheese straight out of Saxelby's shop, specifically on the month's first Tuesday. The cheese comes from sustainable farms and small-scale cheese-making businesses in the U.S. So while it's not premium cheese that's delivered all the way from France, it's a taste of local talent, and also a way to support businesses who are opting for more sustainable operations.
Boudin Bakery's Bread of the Month
Bread isn't exactly the most exciting food available on the market, but not only is it a good source of carbohydrates, it's also one of the healthier subscriptions on this list. Boudin Bakery's got a great monthly subscription offer for those who want to be delivered quality bread every month.
The store offers two subscription plans – the first one, known as the seasonal subscription, and the second, known as the specialty description. The seasonal description, as the name suggests, delivers bread based on the season.
The specialty subscription, however, offers one sourdough round and one artisan bread that's different every month. Breads such as Irish soda, kalamata olive, and asiago cheese are some of the possible treats you can expect from this subscription.
Zingerman's Gelato Sundae Club
If you know Zingerman, then you probably also know that they're no stranger to the whole food of the month service, with the business offering them for different foods such as bacon and coffee. But they've just launched another line of these subscriptions, and this time it's for gelato.
Three pint-sized gelato flavors will be served to your giftee's doorstep every month. These gelatos can be eaten on their own, but you can make them even better with the special and unique toppings like hot fudge and cherries that come with the pints.
The gelatos come in flavors like coffee and pecan and are made with dairy from local farms. It may be cold during the holidays, but ice cream can still be enjoyed all year-round.
Porter Road's Breakfast Box
Just because it's called a breakfast box doesn't mean it's only good for one meal. The Breakfast Box offered by Porter Road has got quality meats to spice up your giftee's mornings delivered straight to their home.
The box features some good old breakfast patties from the country, two varieties of everyone's favorite breakfast meal (spoiler: it's bacon), and two kinds of sausage. The meats are delivered once a month, though you can get them every two weeks or every eight weeks as well.
Amish Buggy's Fudge of the Month Club
This subscription right here's for all the chocolate lovers out there. While this isn't exactly the hardened chocolate bars you'd normally have as a snack, fudge is still the perfect gift to someone who just loves anything that's made out of cocoa.
Amish Buggy's subscription plan can get you an entire pound of some delicious, quality fudge every month, for 12 whole months. Yup, that's 12 pounds of sweet, fudgy goodness. There are a ton of flavors available, ranging from both the usual and specialty chocolate flavors to unique tastes like caramel apple and peanut butter cup.
Just be sure to tell your giftee that you aren't responsible for any of the weight they'll mysteriously gain over the course of next year, though.
Bimonthly Jam Club by Sqirl
Jams are a great addition to a lot of breakfast classics, such as bread and pancakes. You can even eat them on your own (though we don't really recommend that for obvious reasons). You may not need them in every meal you make at home, but they're sure convenient when you just want to put together a sandwich without much hassle.
So if you know someone who's either not so hands-on with their food or just loves jams in general, consider getting them a subscription for Sqirl's Bimonthly Jam Club. Sqirl's a restaurant that's famous for their jams, and you can get a friend a taste of their signature preserves every two months. They'll never run out of breakfast options on your watch.
Dean and Deluca's Freshest Catch Club
Not everyone loves seafood, but those who do really love the stuff. There's just so many good options to choose from that you'll never get bored with eating seafood on a daily basis. You can take a friend's passion for fish, crabs, and other seafood delights with the Freshest Catch Club by Dean and Deluca.
The subscription comes with two pounds of quality catches from New York's very own Fulton Fish Market. And don't worry about the fish going bad by the time it's delivered to your doorstep – it's called the Freshest Catch Club for a reason, and they make sure to deliver you the freshest fish to your doorstep every month.
Food52's Fuego Box
Looking to spice up someone's life, literally? Then get them a Fuego Box by Food52, a service that sends anyone some bottles of spicy, tasty hot sauce. It's the ideal gift for someone who loves to add a little heat to their meals, so they can turn anything from chicken wings to pizza into an adventure for the tongue.
The subscription features many different sauces with varying spice levels, such as Frankie V's, Born to Hula, and Friendly Fire. These bottles come from all over the world and don't just feature local brands, so your friend can get a taste of different cultures and spice flavors.
It's like a culinary trip of sorts, only you're a friend doesn't need to travel around the world, and they'll probably be needing a whole lot of milk.
Connoisseur of the Month Club
While getting a taste of hot sauces from all over the world can technically classify as a culinary trip, you don't need to let your tongue go through such an ordeal to get a glimpse of international cuisine.
The Connoisseur of the Month Club offers more than just hot sauce – it features meals and foods from around the world, with a different place highlighted each time.
Every month offers something different, with Japanese, Spanish, and other cultures on the menu. You even get a monthly newsletter highlighting what you're getting, so you'll know what you're about to eat. It can be a great way to learn about all the different kinds of food without having to head to different restaurants to get a taste of them. The added mystery of what's getting featured next month makes it even more exciting, too.