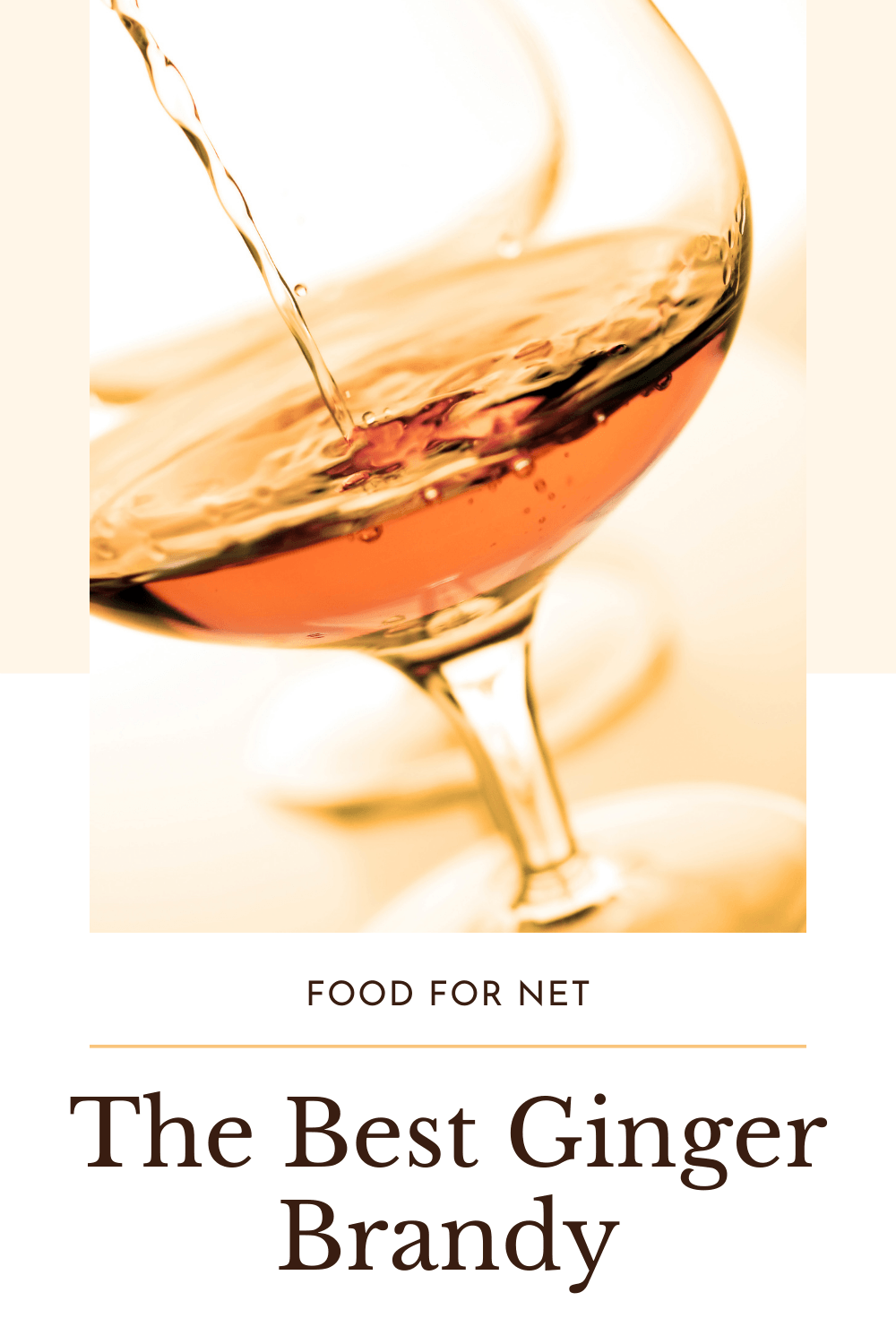 Ginger itself dates back to 500 BC in India and China where it was first recorded as an ingredient in both cooking and early medicine. Ginger was first imported to the Roman Empire from India, where it was also used in many recipes and word began to spread. Demand soon went up as word spread about its use – until it was forgotten when the Roman Empire fell. Marco Polo brought it back when he traveled East and rediscovered it. It became such a valuable asset that in the Middle Ages, half of a kilogram of ginger cost the same as an entire, live sheep!
To this day, India still produces about a third of the ginger around the world, though many varieties are grown in other areas as well. These days, its most common use is as a spice in the kitchen, though many still use it as a natural remedy for many ailments and illnesses. The flavor offers such a nice combination of sweet and spicy that it's popular in everything from sweet drinks to savory dishes – even spirits.
There are many ginger-flavored spirits out there, but brandy is unique in that the fruity base can offer an extra touch of sweetness to balance out the heat. The best ginger brandy is one that uses natural flavors and balances them well. Done properly, a ginger brandy complements sweet and spicy cocktails, and tastes great on its own – for those that can handle straight ginger that is!
The Best Ginger Brandy
1. Jacquin's Ginger Brandy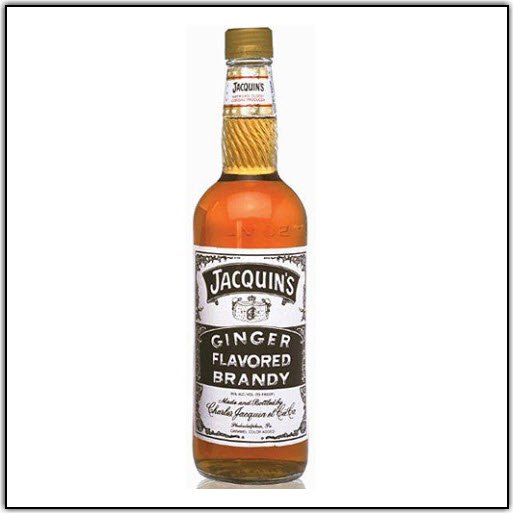 Jacquin's is part of a company that, today, offers several different brands that cover a wide range of spirits. They began in 1884 as Charles Jacquin et Cie Inc. intending to produce fine cordials in the United States. When prohibition hit they got creative and survived as a company by producing non-alcoholic cordials!
After prohibition, they really picked up speed and by the 1950s they had more than 40 different cordials and liqueurs to offer. The company is still in the family and the passion hasn't died.
Jacquin's Ginger Brandy has a spicy vanilla aroma that leads nicely into a strong ginger kick on the palate. You'll also find strong spice and herbal characters with a rich and creamy mouthfeel and a lingering finish. It's a complex, tangy profile that's an interesting experience on its own and mixes well with champagne.
2. Hiram Walker Ginger Brandy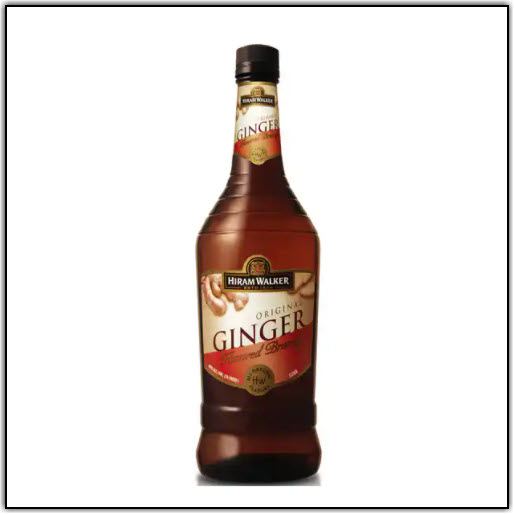 Hiram Walker has been producing premium spirits since 1858 when he also began pioneering different manufacturing and distillation processes that have since become industry standard. Labeling is the best example – he was one of the first to put labels on his bottles!
Today, the company has one of the most impressive portfolios on the market, with more than 40 distinct, naturally-made flavors across a variety of spirits. Brandies, liqueurs, schnapps, and more, they do everything with the same attention to detail and commitment to quality.
Hiram Walker Ginger Brandy uses the natural essence of ginger roots to create the warm and delicious flavor that this expression offers. The nose is fresh and slightly bitter, leading to a rich palate filled with the warm sweetness of ginger and a touch of heat and baking spices.
3. Allen's Ginger Brandy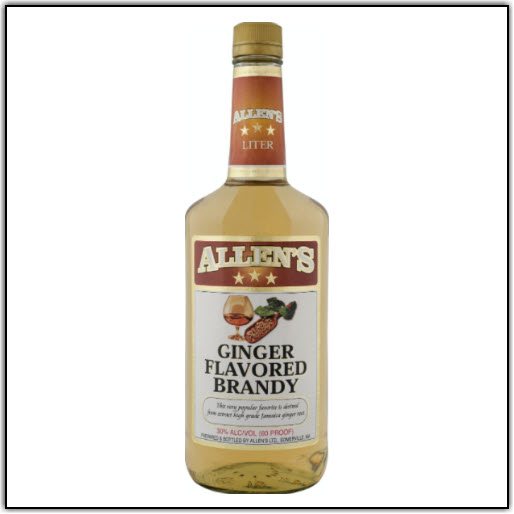 Allen's began producing their line in 1933, quickly growing it to include a full selection of high-quality schnapps, liqueurs, and flavored brandies. They only use the finest and most natural ingredients to produce their fresh and delicious flavors. Ingredients are sourced from around the world to ensure maximum freshness, authenticity, and flavor.
Allen's Ginger Brandy is made with high-grade ginger root extract with a neutral fruit brandy as its base. Sugar syrup is added to balance the spice and highlight the natural properties of the ginger.
The profile on this one is potent and vibrant, with rich aromas of ginger as you open the bottle, followed by similarly strong notes of ginger on the palate. It offers a great combination of sweet, warm, and spicy with its refreshing flavors. It's the perfect mixer for any spicy ginger recipe!
4. Bols Ginger Brandy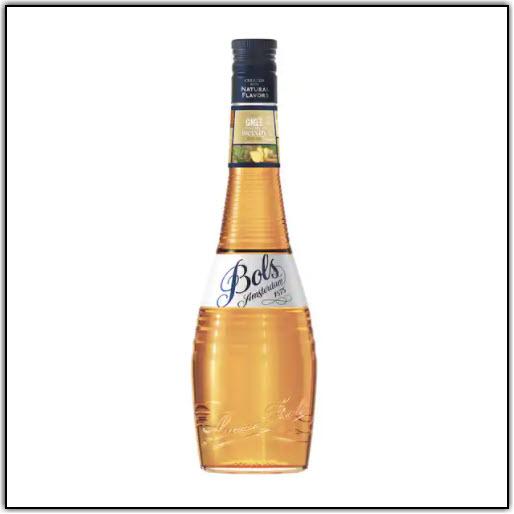 For a long time, Bols has dominated the world of liqueurs and flavored spirits. The intention when creating their line was to make the finest cocktail ingredients around. With this, they succeeded as their expressions are full of good quality, natural, potent flavors.
In the process, though, they also created some amazing drinks that hold up well on their own. Many like to sip on their favorite flavors, and there are many Bols expressions with which this is possible.
Bols Ginger Brandy features a cloudy appearance in the bottle, much like a cup of fresh ginger tea. The nose is sharp and crisp with notes of fresh ginger. The palate is flavorful but soft and somewhat subtle – the perfect ingredient to a spicy cocktail that just needs a light addition of ginger. The ginger sour is often recommended for this expression, or the spirit shines just as bright with the simple addition of soda water and ice.
You'll find soft, light notes of ginger with a floral undertone and a noticeable touch of the sweet brandy base. The ginger heat that is so strong in other expressions is more muted here, with the sweetness really shining. Though subtle, the flavor is bright and authentic. The finish is smooth and floral and leaves behind a strong ginger aftertaste.
5. Arrow Ginger Brandy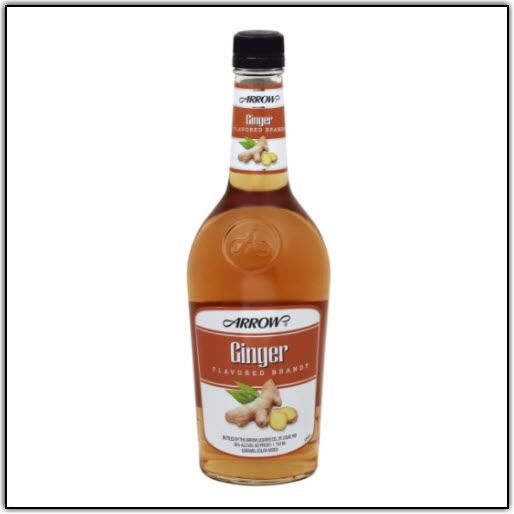 Arrow is owned by a company that manages a full portfolio of brands including Pearl Vodka and Rebel Whiskey. All of their brands are successful, but Arrow stands out as the third best-selling line of cordials in America.
They have many intriguing flavors including butterscotch and root beer. Arrow Ginger Brandy is an older expression, originally made in the early twentieth century with a secret family recipe. The recipe supposedly comes from Europe and has been passed down within the family and always protected. The company strives to maintain tradition, such as these old recipes, while also focusing on innovation and customer satisfaction.
The sweet and spicy ginger profile here makes for amazing ginger cocktails – especially when you consider the lower price tag. The low price mixed with tradition and quality makes it the perfect go-to, whether you're relaxing with your own cocktail after work or making a bunch for friends!
Sweet and Spicy Ginger Brandy Cocktails

Unlike sweet, easy-drinking fruit cocktails, ginger is a more specific, sometimes acquired taste. Different ginger brandies can manipulate the flavor a little bit to either focus on the sweet or spicy qualities, but you'll generally get some of both no matter what.
If this is a flavor you like, though, it makes for some amazing, unique cocktails that offer a wonderful tasting experience. Start with one of the classic recipes below and go from there!
Chatham Cocktail
This recipe is a Southern classic that offers the best of both sweet and spicy. Its use of plain sugar allows you to adjust the amount used to taste – you can make it as sweet as you want! The base recipe calls for the following ingredients:
2 ounces of gin
½ ounce ginger brandy
½ tsp of sugar
½ ounce lemon juice
Ginger to garnish
Instructions:
Add the gin, brandy, sugar, and lemon juice to a shaker with ice.
Shake well until well chilled and the sugar is dissolved.
Strain the drink into your chilled cocktail glass.
Garnish with a piece of candied ginger if desired, and enjoy!
In addition to adjusting the amount of sugar you use, you can use different gins and brandies to create different flavors here. It's a classic that suits just about everyone!
Pom Pomme
This one is the perfect example of sweet and spicy coming together with the use of ginger. Not only does the Pom Pomme taste divine, but it boasts a bright and inviting red color when mixed properly! It's the perfect fall drink in both flavor and presentation.
Ingredients:
1 ounce ginger brandy
½ ounce apple brandy
1 ounce apple cider
1 ounce pomegranate juice
Instructions:
Add your brandies and pomegranate juice to a cocktail shaker with ice.
Shake until well-chilled.
Strain into your chosen glass.
Top with cider and serve.
The double brandy in this one gives it a nice kick while the apples and pomegranate work well to balance the heat and spice of ginger – without drowning it out! If you have a favorite apple and/or ginger brandy, start with those and see how it tastes. Different brandies will create different nuances here, making it a versatile drink that you can have fun experimenting with!