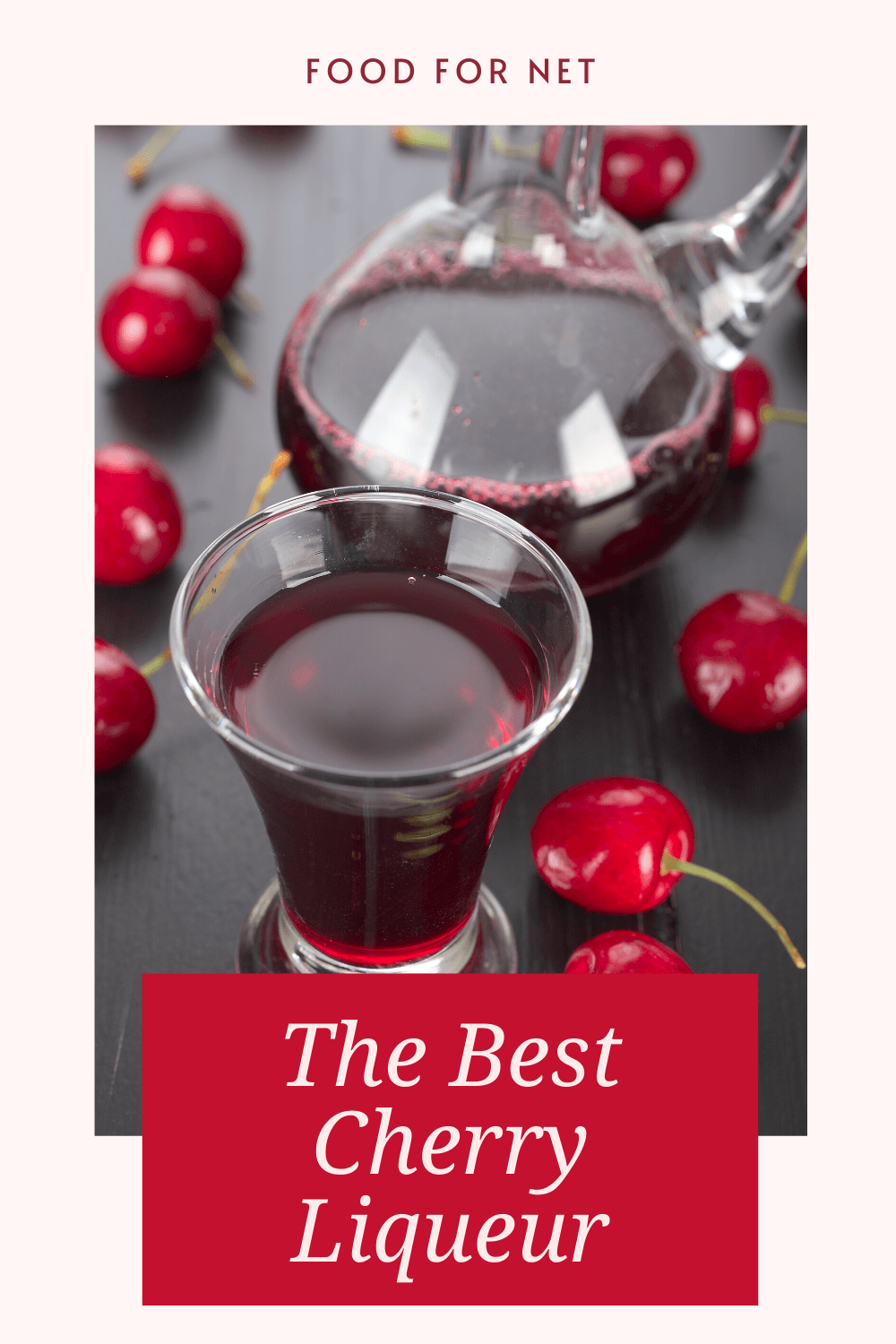 Cherries are used as a garnish so often that it's become a phrase we all use when not even talking about food. Has anyone ever asked for a favor by saying "pretty please with a cherry on top?" It's like they're putting the finishing touch on their request as a baker might put the finishing touch on their cake.
Even though it's mostly decorative, many people eat these cherries that appear on top of everything – because they're yummy! Cherries have a unique flavor that gives you both sweet and sour. This makes it just as popular as a liqueur, with many smooth and tasty enough to be enjoyed on the rocks just as much as in cocktails.
The best cherry liqueur often has a few other layers of flavor as the sprits are usually aged in barrels and mixed with herbs and spices. This creates a decedent, complex, irresistible drink! Many varieties of cherries are on the sweeter side, meaning many liqueurs are as well. Some have gone the more sour route though, and created liqueurs that are more sour – meaning there's something out there for all cherry fans!
The Best Cherry Liqueur
1. Luxardo Maraschino Originale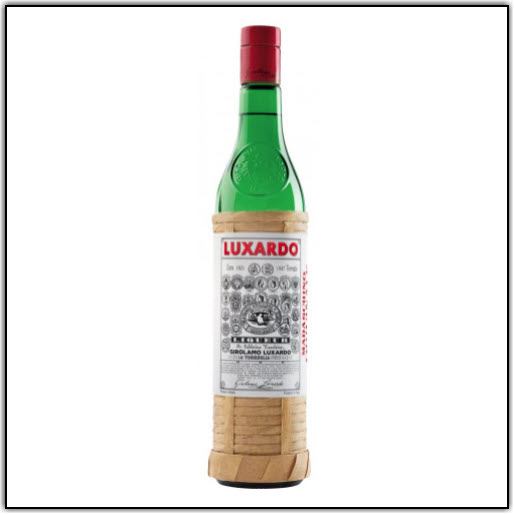 Luxardo Maraschino Originale is the definition of premium – it's not just some basic spirit with sugary cherry flavor. Their spirits are based on an old, original recipe from 1821 that was passed down through the generations. The company has remained in the family the entire time, with seventh-generation members currently in charge.
They run an impressive, state-of-the-art facility that is constantly being updated to stay on trend and up to speed with the industry. For this expression, they use cherries that are grown right on the estate. Once harvested, the cherries are placed in the alcohol along with some branches and leaves and left to age for three years.
Only after this is complete are the cherries and surrounding liquid distilled – with only the heart of the distillate moving on to the next step. The drink is finished by aging in ash-wood vats to the desired maturity. Simple syrup is added which brings it to proof and finishes the process.
The aroma is simple and full of cherries. The palate is smooth, creamy, and incredibly sweet with a touch of dark chocolate vanilla, roasted nuts, and orange marmalade coming in behind the prominent cherry taste. It's a wonderful cocktail ingredient but also goes well poured over some fruit or gelato.
2. Heering Cherry Liqueur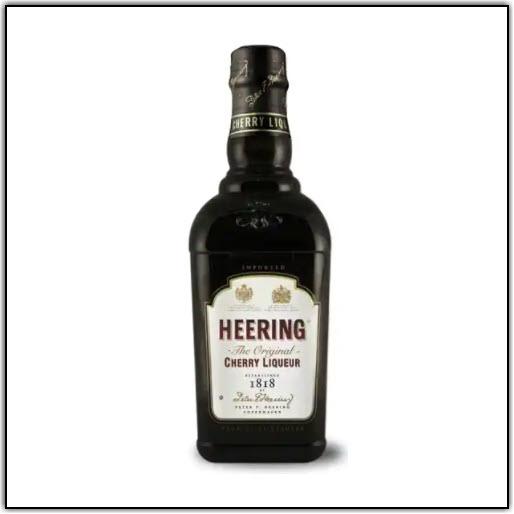 Heering Cherry Liqueur originated in Copenhagen where founder Peter Heering sold his homemade cherry liqueur along with an assortment of groceries in his little store. He used a recipe he got from a woman named Mrs. Carstensen, the wife of the grocer under which he did his apprenticeship.
The recipe calls for Danish Steven's cherries, which are harvested in August. The cherries are crushed and macerated in neutral alcohol with an assortment of herbs and spices. It's left to age this way for three to five years.
The drink is a reddish caramel color in the bottle with strong aromas of sweet cherry, spices, and marzipan. The palate has a thick, syrupy texture with intense notes of cherry and plum. Wood and spice show up in the background with a smooth, herbaceous, tart finish.
As fruit-flavored spirits go, it's a very complex one that does extremely well in many classic and specialty cocktails such as the Blood and Sand and Singapore Sling.
3. Berentzen Wild Cherry Liqueur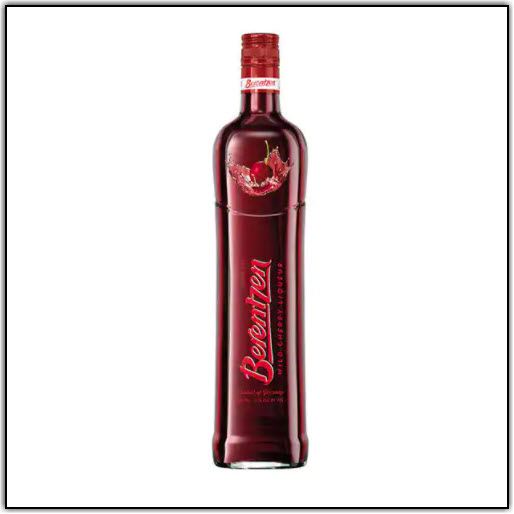 Berentezen goes back quite some time – claiming that they started in 1758, however they kept things strictly within the family for a while. Whether or not the family was distilling that far back isn't as relevant as the exceptional quality that comes with each of their spirits.
Backed by many years of experience and knowledge, the family monitors their process closely and ensures only top-quality spirits come out of their distillery. Berentzen Wild Cherry is no exception.
The liqueur is light and fresh, made with sun-ripened cherries that are expertly hand-selected to provide only the freshest, sweetest flavor for each bottle – and they're always successful.
The flavor is undoubtedly sweet, but not overwhelmingly so. They balance the flavor perfectly while creating a fresh, bright palate with a clean, crisp, lingering finish. It's an enticing addition to many cocktails but it also tastes divine when served on the rocks.
4. Gabriel Boudier Maraschino Cherry Liqueur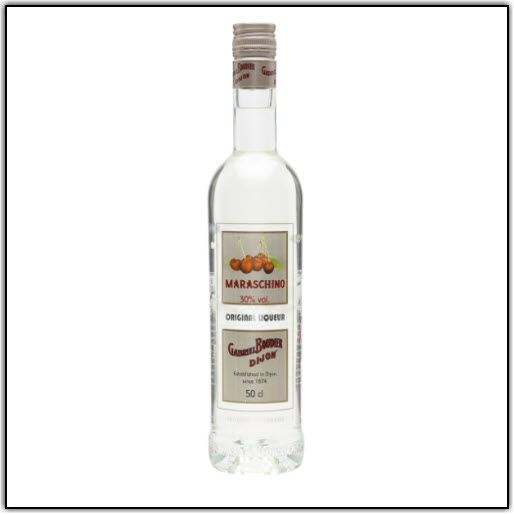 Gabriel Boudier Maraschino Cherry Liqueur is unique for a few reasons. First of all, it's a spirit the producer focuses heavily on. Many times, a company releases a collection of flavored spirits in addition to their base products. This doesn't mean the drinks are poor quality, but they weren't the distiller's original passion.
Gabriel Boudier has been around since 1874 and has become known worldwide for its fine fruit liqueurs. Many of their products are go-to flavors for bartenders and their range is so wide that it may be easier to list the flavors they don't have.
The cherry expression strives to elevate and celebrate the authentic, fresh flavor of a cherry's flesh. It's clear in the bottle but the aroma of cherries is strong on the nose – with subtle notes of teak oil and roasted almonds in the background.
The palate is rich with cherry fruit flavor and a hint of nuttiness and dark chocolate. The finish is similar with cherries and dark chocolate lingering and sugared almonds on the very end.
5. Tattersall Sour Cherry Liqueur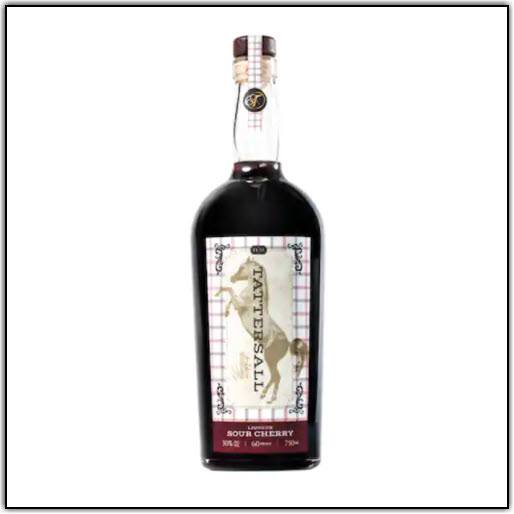 Tattersall Sour Cherry Liqueur brings something special to the table with its focus on the sour part of cherries. All cherries are a little sour, but many cherry-flavored spirits work to bring out the sweetness. This isn't a bad thing at all – sweet cherry liqueurs are delicious and they play an important role in many cocktails.
It's nice to have an option that's more on the sour side, though, and that's exactly what Tattersall set out to create. Montmorency cherries are used for this expression. They're aged well in American oak barrels, which helps create the perfect balance of sweet and sour. Just because they want to give you something more tart, doesn't mean they count sweet out entirely!
The aroma is light on the nose with strong notes of cherry backed by almond and vanilla. The palate opens with a cherry-pie-like flavor followed by stewed cherries and a little cola. Almonds and marzipan arrive on the finish with a touch of pleasant bitterness.
Sweet and Sour Cherry Liqueur Cocktails
Some of these expressions are so rich and delicious that people actually prefer to enjoy them neat or on the rocks. This is a fantastic testament to their quality and craftsmanship – but you could be missing out! If you've got a bottle on hand, try creating a cocktail or two and experiencing the explosive flavors differently.
Sour Cherry Manhatten
Cocktails are often flexible in that you can use many different versions of the required spirits. In this case, however, you need a sour cherry liqueur specifically to have the intended experience. Another liqueur won't necessarily create an awful drink, but it won't have that bite you're expecting with a sour drink.
Ingredients:
1 ½ ounce rye or bourbon of choice
¾ ounce sour cherry liqueur
2 dashes of toasted almond bitters
To make, simply combine the ingredients in a glass and stir until blended. Serve with a large ice cube or two. If you want a touch of sweetness to balance the sour, add some excess syrup from a jar of cherries!
Blood and Sand
This cocktail is about as classic as cherry liqueur itself. The recipe first appeared in a 1930 recipe book. Beyond that, no one knows its origin. It had to come from somewhere to end up in the book, right? But no one knows where. The man who put it in his book is a likely culprit, but he never spoke up on the subject.
Regardless, it's a fun, tasty cocktail that has stood the test of time. It's a staple on many bar menus, but it's easy enough to make at home, too.
Ingredients:
¾ ounce Scotch
¾ ounce cherry liqueur
¾ ounce sweet vermouth
¾ ounce freshly squeezed orange juice
Orange peel to garnish
Add all your ingredients to a shaker cup with ice cubes and shake until properly chilled. Strain into a chilled glass, garnish with your orange peel, and enjoy!
To make the best possible cocktail, it's important you use freshly squeezed orange juice as this offers the freshest and most authentic flavors. It's also worth finding a good-quality scotch for the recipe – one that's nice and smooth and not too smokey. Smoky scotches are delicious and they have their place! It's just not in this cocktail.