Cream liqueurs are a different breed, because not only do distillers have to craft the perfect flavor, they must come up with a thick, creamy mouthfeel to keep the promise that's inherent in the name. Irish creams are popular within this category, many adding a dash to their coffee or ice cream regularly.
But, this isn't the only type out there. The best cream liqueur is simply one that meets the standards of sweet, creamy, and authentic. Cream liqueur spans the whole flavor spectrum, from chocolate and vanilla to citrus, fruity, even warm and spicy. Some are less flavorful and more focused on the creamy texture – perfect for whipping up a decadent dessert cocktail.
Whether you want a creamy, smoothie-like drink or a thick, luscious sipper over ice, a well-crafted, high-quality cream liqueur is the perfect answer.
The Best Cream Liqueuer
1. Amarula Cream Liqueur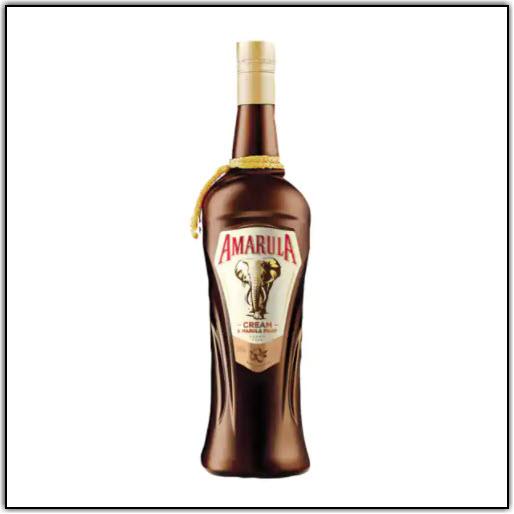 At the heart of Amarula Cream Liqueur is the hand-picked fruit of the marula tree. This tree grows in the wild, open, and uncultivated plains of Africa. This is the only place in the entire world where it can grow, thanks to the warm, frostless climate south of the equator.
In addition to being special and rare for this reason, it's an important tree to both humans and animals. Its fruit offers many practical uses as well as holding a significant place in many legends and rituals.
For this delicious cream liqueur, the fruit from the tree is fermented and double-distilled in both copper pot and column stills. It's then matured in French oak for two years. Only after this process is finished does it get blended with only the finest fresh cream.
It's rich and silky on the tongue, first offering sweet notes of chocolate, caramel, and cream. After this, though, you'll find a hint of citrus followed by a peppery finish. This does well to balance the sweetness of the drink so it doesn't become overwhelming.
It's a decadent, boozy addition to sundaes, coffee, and many other drinks and desserts. Served on its own over ice, it tastes a little like butterscotch ice cream.
2. Magnum Irish Cream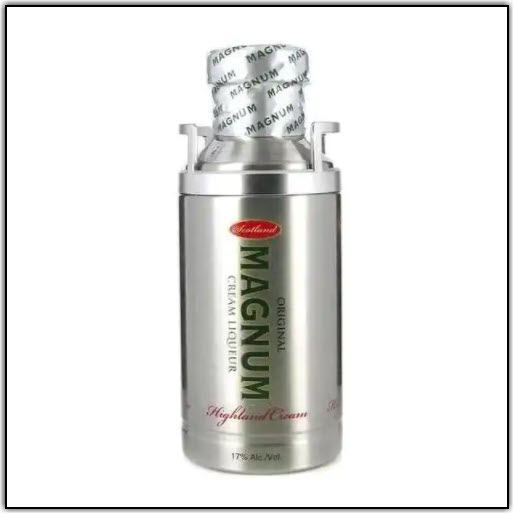 Magnum Irish Cream is an interesting alternative to the more traditional Irish cream that everyone reaches for to spice up their coffee, ice cream, or after-dinner cocktail. Magnum combines a base of single malt Scottish whisky from the Highlands region with fresh, authentic Dutch cream.
It's a sweet and decedent match that will quickly become your favorite dessert additive. Distilled by BenRiach in the Speyside region, it's particularly good at adding that perfect chocolatey touch to your creation.
Sweet, creamy, and rich on the nose, the palate offers a strong caramel entry with light, balanced notes of the well-crafted malt whiskey. The finish offers a short burst of spice on the very end with a warm, ginger aftertaste. With a bottle that resembles a milk churn, it's certain to set the scene for a rich and creamy treat.
3. Arran Gold Cream Liqueur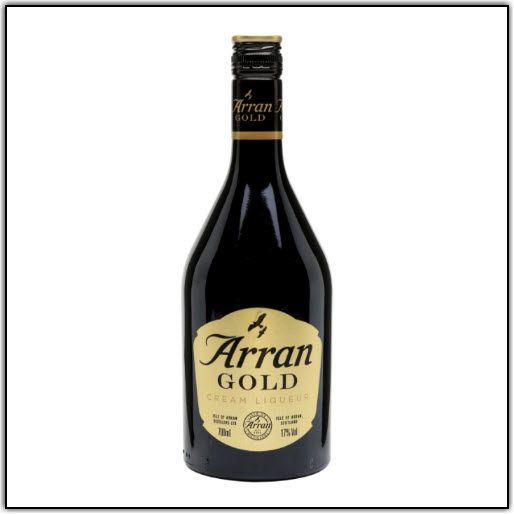 Arran Gold Cream Liqueur is another rich and creamy spirit made with a single malt whiskey. This one was named the "World's Best Whiskey Liqueur" at the Whisky Magazine's World Whiskey Awards back in 2007, and it's maintained its stellar reputation ever since.
It does well in any cocktail and it's a popular addition to coffee and dessert. This decadent liqueur was made to be sipped and savored. You can enjoy it neat, on ice, chilled, or at room temperature – whatever way you chose, it's amazing and you'll get different nuances every time. If you want the full experience, a single ice cube helps release its intense and delectable aromas.
On the nose, you'll find notes of milk chocolate truffles and chocolate milkshakes. Smooth and creamy on the tongue, it's sweet but not too sweet with just the right amount of subtle malt on the palate. The smooth, creamy feel extends to the finish, where you'll find just a touch of refined warmth, a sign of the premium quality spirit at the base of this expression.
4. 1921 Tequila Cream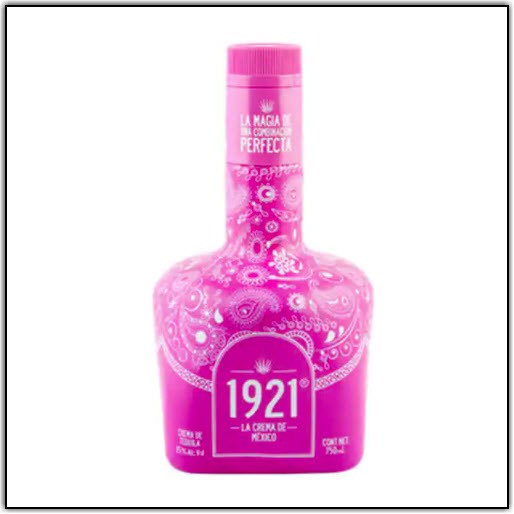 1921 Tequila Cream goes in a different direction, blending its fresh cream with Blanco tequila. This offers a depth and richness filled with light, delicate tequila nuance throughout. It's a surprisingly complex spirit that's extremely versatile as a result.
Sip it on its own, with or without ice, add it to a whole host of cocktails, or enjoy a unique boozy dessert featuring this rich, exciting spirit.
The nose is filled with sweet aromas like marzipan, cake batter, sweetened milk, and Arroz con Leche. The palate follows with warm, delicate notes of nutmeg, cinnamon, roasted almonds, coffee, and a dash of clean, crisp tequila. Its combination of warm, sweet flavor notes makes it delicious no matter how you slice it, and it should always be savored and enjoyed to the fullest.
In addition to sweet, creamy cocktails and fun new desserts, it pairs well with pan dulce (sweet bread) for dessert, or even just a handful of sweet berries. You can even add it to your evening tea for a fun, new experience.
5. Gioia Luisa Limoncello Creme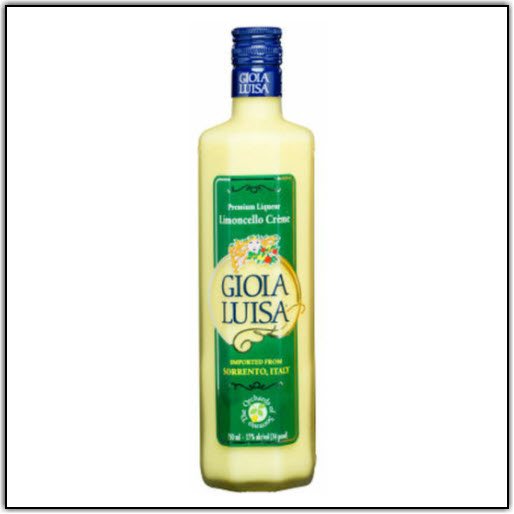 Gioia Luisa Limoncello Creme is a lighter, creamier rendition of a regular Limoncello expression, carefully and lovingly created by Signora Luisa with homegrown lemons. Located in the Sorrentine Peninsula of Italy, the operation is a family-owned and operated one where each step of the process is handled with care and attention.
The expression is about as fresh tasting as it gets, with the lemon skins being submerged into pure grain alcohol within seconds of being peeled. They let them infuse for about four days, at which point some water and a little sugar are added and the whole thing goes through multiple filtrations. Once filtered, Holland cream is added before it's bottled at 34 proof.
On the nose, you'll find strong notes of freshly peeled lemons, cream, and sweeter notes of lemonade. The palate opens with a juicy lemon ice cream flavor that builds to a strong lemon peak. As it fades, you'll find notes of lighter lemon sorbet with a touch of alcohol flavoring on the finish. The light and creamy flavors are authentic and it makes for a great sipper, or an easy boozy smoothie when blended with some fruit or fruit juice!
Creamy Cocktails

Like cream liqueur itself, cocktails made with it are not only flavorful but are best when they're thick and creamy on the tongue. Whether you're blending up a sweet and boozy summer shake or you want a slick, luxurious cocktail, cream liqueur is the way to go. Many are more like a dessert than anything else, making them perfect to serve after a nice dinner at your next party!
Cream Colada
Nothing says "summer, beach days, and exotic holiday" quite like a sweet and tropical pina colada. If you're a fan of this delicious treat, you'll love this thick, creamy version. It's the perfect hybrid solution when you want something sweet and decadent without losing your warm summer vibes.
Ingredients:
2 ounces cream liqueur
1 ounce white rum
2 ounces pineapple juice
1 ounce coconut cream
½ cup crushed ice
Pineapple slice to garnish
The instructions are very simple:
Blend the liqueur, rum, coconut cream, pineapple juice, and ice until smooth.
Pour into your desired glass – highball is recommended.
Garnish with the pineapple slice and perhaps some leaves if desired.
From this list, Amarula is a good choice here because it already has a slight fruity kick to it, but you can experiment with any cream liqueur and see how it comes out!
Creamy Coffee Martini
You've probably heard of a coffee martini before, and maybe even a nice creamy martini, but when the two come together, it's twice the decadent goodness! The great thing about this recipe, too, is that it uses a touch of real coffee for an authentic flavor.
Ingredients:
2 tablespoons coarse sugar
1 teaspoon finely ground coffee
1.5 ounces vodka
1.5 ounces Kahlua
1.5 ounces cream liqueur
Optional: chocolate syrup
Instructions:
Begin by mixing the sugar and coffee together and sprinkling on a plate. Moisten the rim of your martini glass with water and dip it into the mixture, coating the entire rim.
Fill a mixing glass about three-quarters of the way full with ice. Add Kahlua, vodka, and liqueur, and stir until well-combined – you should see condensation forming on the glass.
If desired, drizzle chocolate syrup on the inside of your martini glass.
Strain the mixture into your prepared glass and enjoy!
Not only is this a delicious dessert drink to serve your friends, but it looks amazing with the coffee rim and chocolate drizzle – almost too pretty to drink!