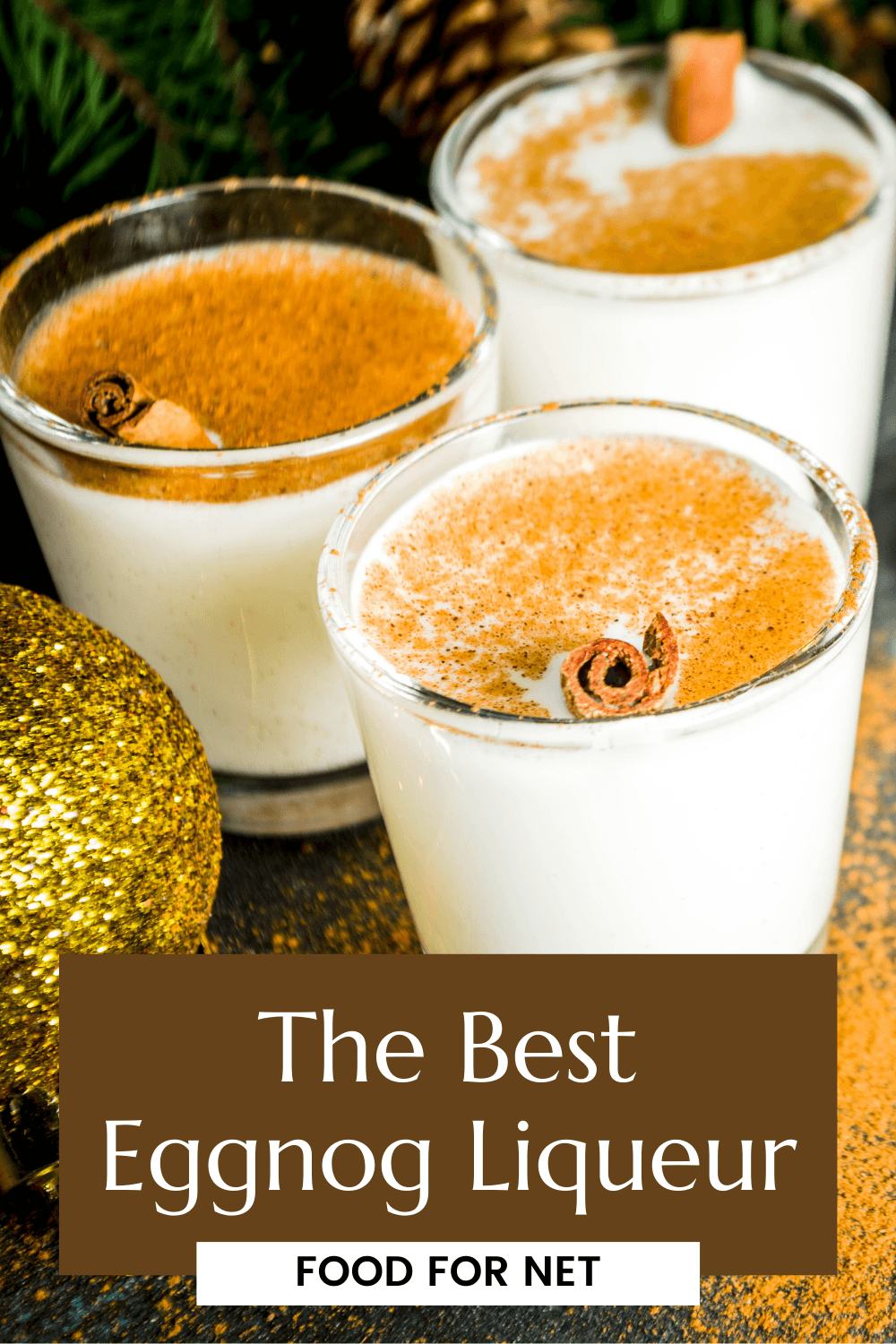 Whether Christmas is your very favorite holiday or you simply appreciate the time spent with your family, there are some things about the season that no one can avoid or ignore. Eggnog is one of those things. Even if you don't like it yourself, someone around you is going to have a glass, make a batch, or at least talk about how much they love it!
Even if you're not a fan, the best eggnog liqueur might just change your mind. Eggnog itself is not the easiest cocktail to make, which is why so many substitutes exist – you don't always have the time. That said some of these liqueurs take some creative liberties and add a little extra flavor in there, or perhaps a little extra booze. This is where you may enjoy eggnog even if you never have before.
There are also plenty of expressions that don't go off-script and stick to the flavors of the traditional drink, and that's great because we need some of that, too! Whether you want something a little different or you're after true eggnog in a bottle, these liqueurs won't disappoint this holiday season.
You can also get creative and combine the eggnog liqueur with other liqueurs for a brand new or non-traditional holiday cocktail. White chocolate liqueur, for example, is an excellent pairing or you can throw the eggnog liqueur in some coffee for a holiday twist on the classic idea of Irish cream coffee.
These liqueurs are serious about their quality and craftsmanship, but the holidays are not the time for you to be too serious! Have fun with these bottles – they're sweet, smooth, and won't break the bank.
The Best Eggnog Liqueur
1. Top Nogg Eggnog Dutch Cream Liqueur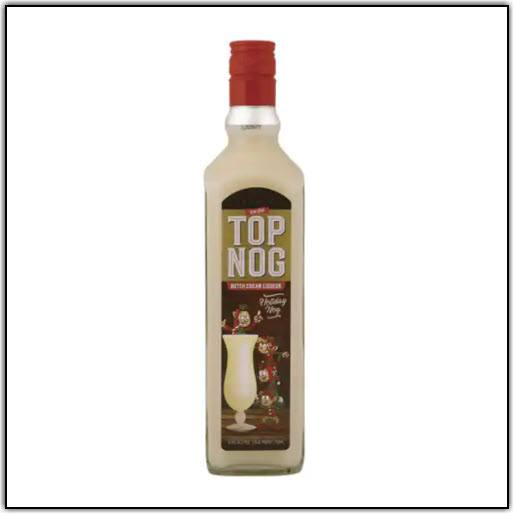 Top Nogg Eggnog Dutch Cream Liqueur makes eggnog cool and accessible all year round! Its creamy goodness is easy to sip on its own if you aren't up for making the full drink. It's warm enough for the holidays but refreshing enough for a summer treat. It's the taste of Christmas anytime!
The base liqueur is distilled from rye and Russian wheat, giving the drink a bit of depth and flavor right off the bat. The nose is filled with cracked black pepper, anise, and slightly sweet undertones. The palate is delightfully creamy and perfectly smooth with the perfect mix of sweetness and spice lingering on the tongue.
It's easy to sip neat and pick out each flavor as you enjoy the thick, creamy treat. It's great to pass out around Christmas or surprise your friends and pass it around the poolside for a touch of holiday cheer in the summer.
2. Sugarlands Appalachian Sippin' Cream Eggnog Cream Liqueur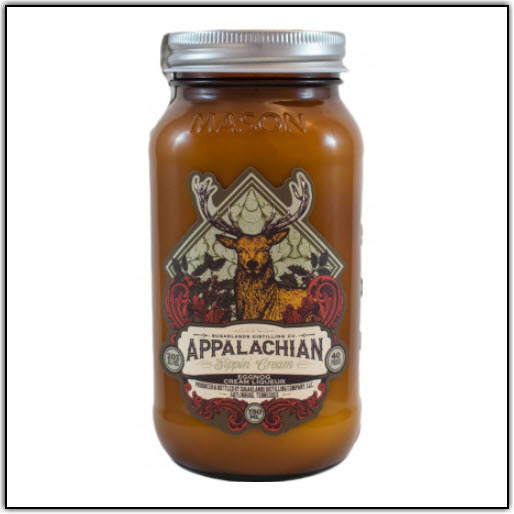 Sugarlands Appalachian Sippin' Cream Eggnog Liqueur is a fun holiday treat on the surface, but it comes with a long and illustrious history. It began in the mid-1800s when settlers came to America from Scotland and Ireland, making their home in The Great Smoky Mountains in Tennessee. Here, they found a great abundance of sugar maple trees and nicknamed the area the "Sugarlands."
The area's rich land is still, to this day, overflowing with sugar maple trees as well as corn. Among other things, this is a moonshiners' dream. Unsurprisingly, plenty of moonshine has come from the area over the years, and Sugarlands Distilling Company is dedicated to keeping the old traditions alive.
Today, they still produce great-quality moonshine and whiskey, using an artisanal stone mill and mixing the grains with pure, smokey mountain water to create their mash. This is the base of their delicious eggnog liqueur, easily enjoyed around the holidays or any time! It's a fun twist on the classic, with flavor notes of cinnamon, nutmeg, rum, and churned cream that gives you the coziest feeling in the coldest weather.
3. Eastside Holiday Egg Nogg Advocaat Liqueur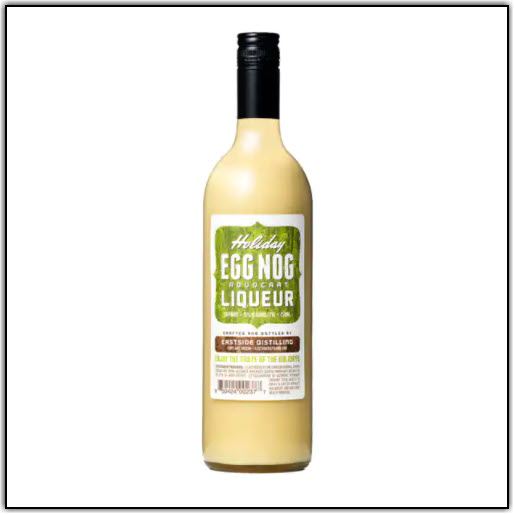 Eastside Holiday Egg Nog Advocaat Liqueur is the perfect lazy holiday drink. They've worked hard to create an eggnog treat that can be enjoyed straight from the bottle – minimal effort required! It began as an effort to create a holiday treat just for themselves, inspired by traditional Belgian and Dutch advocaat liqueurs. The result, however, was so amazing that they knew it must be shared.
Though now widely produced, it's a homemade recipe at its core, using evaporated milk, whole eggs, and premium, well-crafted 60-proof silver rum with vanilla and lemon extracts. The company produces several spirits, all of which have their own charm and flavors, but this one is by far their most popular.
The aroma is decadent and creamy, opening with warm, holiday vibes right off the bat. The palate offers the flavor of classic, rich, creamy eggnog with a touch of smooth, pure rum to give it a little kick.
4. Verpoorten Advocaat Egg Liqueur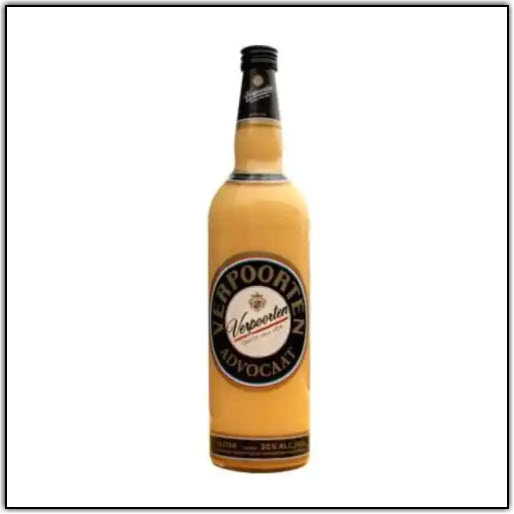 Verpooten Advocaat Egg Liqueur is another fun holiday expression with a rich and deep history. The Verpooten company began in 1876, founded on the German-Dutch border, and was immediately recognized for its exquisite quality. Today, this is the most popular advocaat in the world. Advocaat liqueur was originally made with avocados – hence the name.
It was made popular by Dutch traders in South America, but when they got home, avocados were not available. They found, however, that eggs created a similar flavor and texture, so that became the new norm. It's also how advocaat came to be such a popular recipe for an eggnog drink.
This expression is made with only the highest quality ingredients – a promise that has come from the company since day one. They do, however, keep their exact recipe a secret.
It has a fresh and pleasant aroma with a rich, creamy mouthfeel and custard-flavored palate. It's a refreshing treat on its own but it also makes fantastic eggnog, among other things. It works to thicken many cocktails, adding depth and texture. It's also often used in baking and creating desserts.
5. Kirkland's Signature Eggnog Liqueur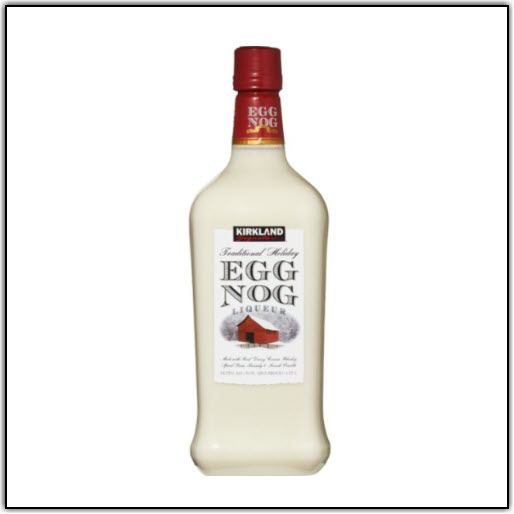 Costco isn't exactly known for producing the finest and most luxurious of spirits, but they generally sell pretty solid brands at great prices for frequent consumption. Costco whiskey is one, and another is the Kirkland's Signature Eggnog Liqueur – a must-try come holiday season! It's a relatively inexpensive bottle and it offers up the perfect, low-effort Christmas treat that even the harshest eggnog critics have been known to enjoy.
It uses real dairy cream and a mix of spiced rum, whiskey, brandy, and French vanilla. A lot is going on there, but they manage to bring the ingredients all together in perfect boozy harmony.
The palate offers a thick, creamy mouthfeel and fresh, sweet flavors with just the right amount of spice. It works great on its own, or get creative and put it in your coffee, heat it up for a special latte, or even turn it into a dessert!
The Best Homemade Eggnog

There are plenty of pre-made eggnog drinks out there, from the liqueurs on this list to non-alcoholic mixes that everyone can enjoy. If you've got the time, space, and patience, though, nothing quite beats a nice batch of homemade eggnog sometimes. Homemade is fun, too, because you can make the recipe your own and try different spirits with it or leave the alcohol out altogether.
Once you've got the eggnog made, spiking it with your chosen spirit is easy. Rum is traditional for eggnog, but you can do whatever you want!
Ingredients:
An egg, separated
2 teaspoons fine sugar
1 ounce heavy cream
½ teaspoon pure almond extract
1.5 ounce desired spirit (optional)
Grated nutmeg and cinnamon for garnish
Instructions:
Separate the egg yolk and white into two bowls
Beat the yolk until it's stiff
Beat the whites with a teaspoon of sugar until peaks start forming
Fold the yolk and white together slowly
In another bowl, beat the cream and almond and vanilla extracts with the other teaspoon of sugar until that is stiff
Fold the cream into your egg mixture and mix until well-combined
If spiking the drink, add your spirit now and stir gently until it is mixed in
Either leave it in the fridge overnight or serve over ice. Garnish with cinnamon and nutmeg before serving.
If you don't have almond extract, and/or want to make the drink that much boozier, use amaretto instead! Have fun experimenting with different spirits, too. Brandy, rum, and whiskey are all commonly used and each brings a different set of flavors to the drink.
If you're making a big batch for a party or gathering, leave the alcohol out and give people the option to add their own choice in later on! This also leaves the option to drink it without alcohol altogether, which will surely be appreciated by some.