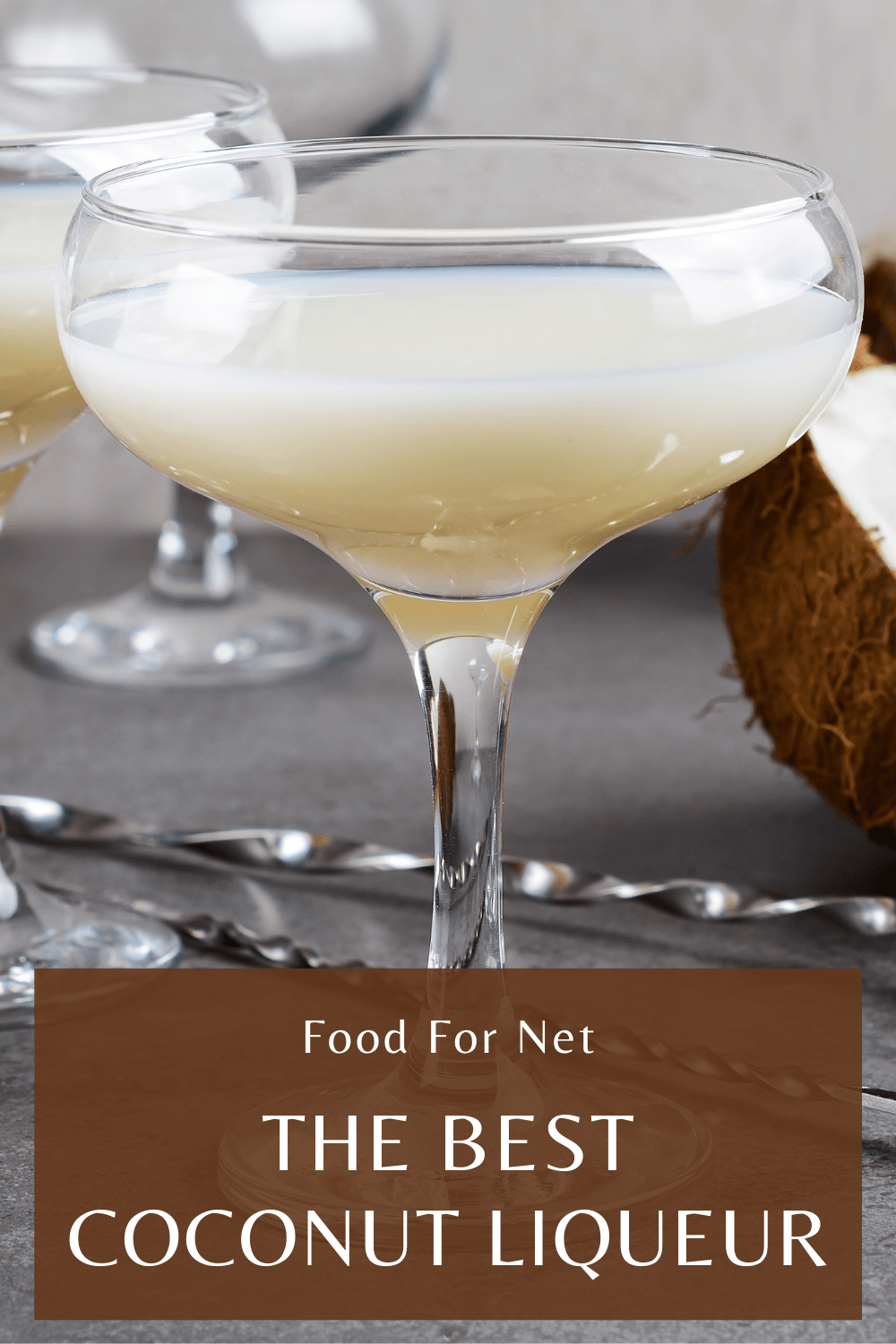 Coconut is a delicious and universal flavor that easily goes with so many different things. It's a lovely taste on its own and it's the perfect base for sweet, beachy, tropical drinks. It's for these reasons that it's a popular flavor to infuse with spirits. Coconut rum and vodka are prevalent, and coconut liqueur is a category of its own.
The best coconut liqueur is often sippable on its own and tends to really shine when made into a sweet, exotic cocktail. Coconut and pineapple is a classic pairing, frequently served up everywhere from bars to resorts, and plenty of home bars as well. This isn't the only thing to do with a coconut liqueur, however. It pairs well with plenty of other fruits for sweet drinks as well as warmer, spicier flavors like cinnamon and nutmeg.
Coconut liqueur is more versatile than many think – you can enjoy it neat, over ice, in a cold drink, or mixed into a warm winter cocktail. Some are creamy, some are candy-like in their sweetness, but the best expressions in this category have one thing in common: real coconuts.
The Best Coconut Liqueur
1. Bacardi Coquito Coconut Cream Liqueur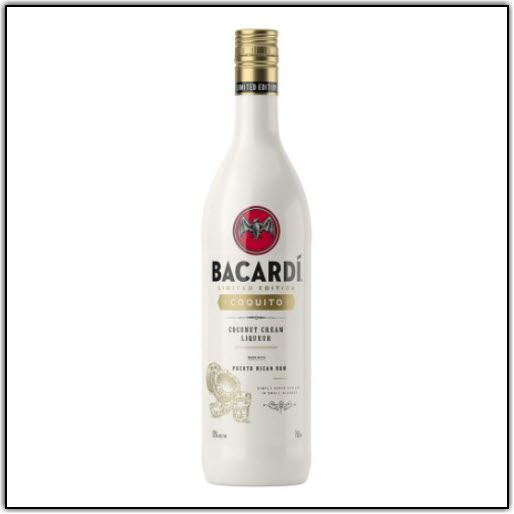 Bacardi is a well-known player in the world of rum. Their original expressions are popular for a reason – they offer good-quality rum at decent prices. This Coquito Coconut Cream Liqueur is no different, and it's a standout among the coconut liqueur selection.
This liqueur is inspired by the coquito – a traditional holiday cocktail in Puerto Rico that's similar to eggnog. This expression is made with their famous Bacardi Superior rum and is cream-based, giving it a creamy, luxurious spin. It's a great option to break out around the holidays where you can drink it neat and enjoy the flavors or create some amazing coconut-based drinks. You could even use this special liqueur to make a delicious coquito and experience the drink in a way you never have before.
On the nose, this expression is tropical and filled with coconut aromas. The palate follows with a creamy, silky mouthfeel and wonderful flavors of coconut along with vanilla, cinnamon, and toast. The finish is sweet.
2. 99 Coconut Liqueur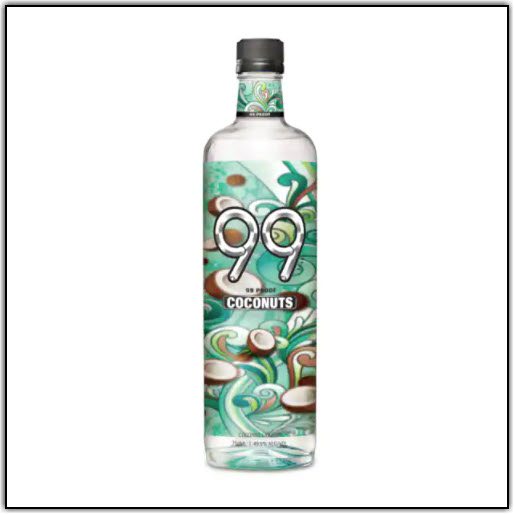 99 Coconut Liqueur is part of an impressive line of liqueurs and other fun drinks from 99, a notorious "party" brand. Not only have they created plenty of fun flavors, but their products are bold and ready for mixing up the most amazing and vibrant drinks you've ever had.
Their name symbolizes the fact that they bottle all their drinks at 99 proof, meaning they're not only flavorful but they're as intense as they come. Each flavor is different but one thing is for sure – it's never a dull moment when you bring these drinks into the house. They promise "extreme" flavor in each sip, so don't be afraid to get mixing or start serving it up as delicious, explosive shots.
On the nose, you not only get the bold and intense notes of coconut you're after, but it'll transport you to a tropical beach in no time, with tropical notes dancing around on your nose as well. The palate follows with a luscious mouthfeel and the strong, delightful notes of intense coconut that you were promised. It goes down smooth on its own or mixes well with other fruity flavors for some fun, exotic drinks. Try pairing it with melon liqueur or some spiced rum and cola for quick, easy drinks.
3. Dorda Coconut Liqueur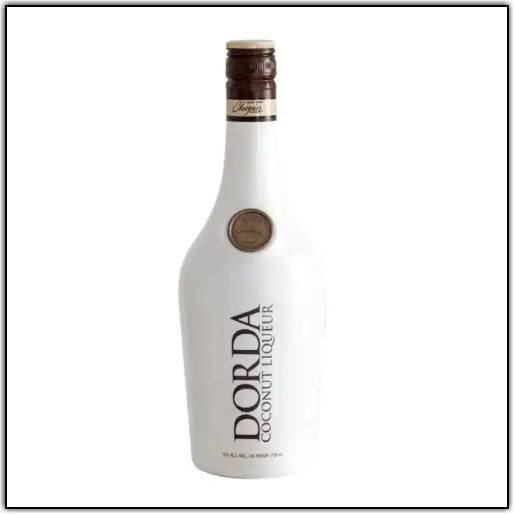 The Dorda collection of liqueurs is not large, but it's quality over quantity as far as they're concerned. In addition to their Coconut Liqueur, they have sea salt caramel and double chocolate, all made with care and flavored naturally.
The three also use the same base – top-notch Chopin Rye Vodka which adds the perfect touch of spice to each drink for the perfect balance of flavors and sensations. In addition to the delicious Chopin rye, the coconut expression is made with real coconut flakes macerated in the vodka, with milk and sugar added. This combination creates a light, natural profile with some of the best coconut flavors you've ever experienced.
On the nose, you'll find delightful aromas of sweet coconut ice cream. The palate is more complex, featuring a delicious array of flavors including sweet coconut milkshake on the entry, joined by pineapple, white chocolate, and cheesecake mid-palate. Coconut comes in strong on the end with a touch of tangy pineapple. A touch of rye spice shows up on the finish, accompanied by vanilla, anise, and creamy coconut.
4. Clement Mahina Coco Liqueur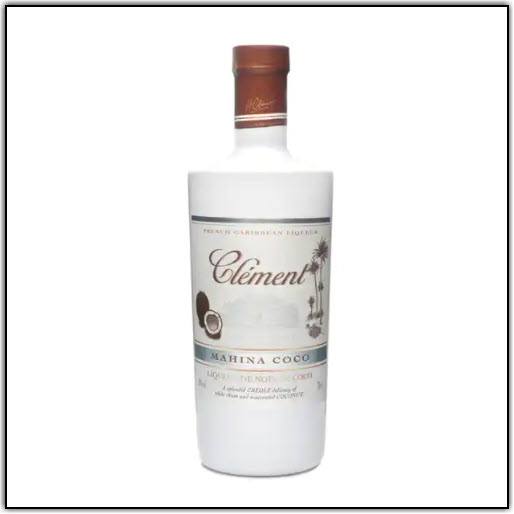 Clement Mahina Coco Liqueur is made in a former sugar plantation, purchased by Homere Clement in 1887 when the previous company went bankrupt during the sugar crisis. He soon transformed the place and became a producer of Rhum Agricole, which is the base for this unique and delicious coconut drink.
The rhum is made with fresh sugar cane juice and distilled only once before resting for about nine months in stainless steel vats. It's then reduced with volcanic spring water and pieces of young coconut are soused in the rhum before it's bottled at 36 proof.
The aroma is sweet, with notes of coconut candy, vanilla frosting, pastry, and baked peach. Similar notes arrive on the palate, with the sweet notes of coconut and peach joined by rhum flavors and tangy pineapple. The finish features notes of creamy rhum and mild syrupy flavors.
5. Kalani Coconut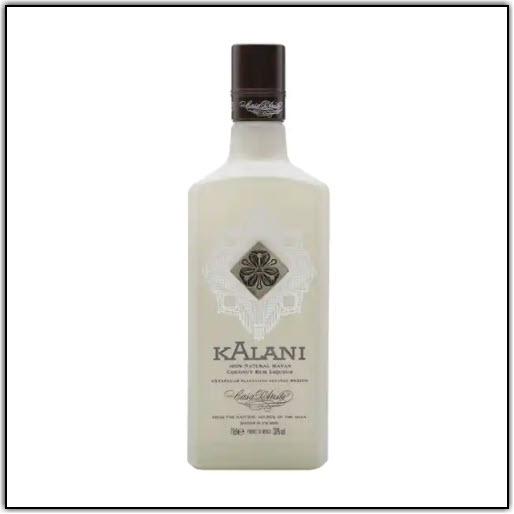 Kalani Coconut is a completely natural expression made with rum and fresh coconut milk. The coconut milk is taken from a special breed of coconut from the Yucatan peninsula and nicknamed Malayan dwarf coconuts. The coconuts are hand-picked before being shelled, shredded, and pressed. This releases their milk and pulp, both of which are then fermented.
The fermented coconut milk is then macerated with sugar and sugarcane rum before being bottled on-site at 60 proof.
In the bottle, it's a golden, syrupy color with a thick, creamy consistency. On the nose, you'll find hints of coconut cupcakes and notes of toasted, buttery coconuts. The mouthfeel is thick and syrupy with milk chocolate, coconut, caramel, and candy on the palate. It fades with notes of vanilla cream soda and coconut flakes, with caramel, simple syrup, almonds, and coconut macaroons on the finish.
Overall, it's a complex, coconut-based expression with an array of different types of coconut flavor at each point of the palate. It's an experience on its own or mixed easily with pineapple juice for a quick and delicious pina colada!
Coconut Liqueur Cocktails

With coconut as the base, there are so many amazing and delicious cocktails you can make. Whether you're going for a tropical vibe (like with a pina colada) or you want to add an exotic touch to a more traditional drink, a strong and authentic coconut liqueur is sure to do the trick.
If you're not sure where to start, give these quick and easy ones a try and go from there! Do consider the other flavor notes in any given coconut liqueur when deciding which one to use for your cocktail experiments, though! Some of them have a potent and complex palate that includes coconut.
Caribbean Buck
This one is sweet and citrusy, perfect for your next party, and easy enough to whip up at home for a fun movie night or relaxing on the patio.
Ingredients:
1 ½ ounce coconut liqueur
⅔ ounces fresh lime juice
Ginger ale
Instructions:
Add the coconut liqueur and lime juice to a cocktail shaker with ice and shake well.
Strain into a glass over fresh ice.
Top with the desired amount of ginger ale.
You can make this drink as short or as long as you want by adjusting the amount of ginger ale used. This will also adjust the flavor ratios so have fun experimenting!
Licorice Mist
Also easy to make, this one is refreshing as it is creamy with a unique licorice taste.
Ingredients:
1 ¼ ounce sambuca
½ ounce coconut liqueur
2 ounces light cream
1 cup of ice
Instructions:
Blend all ingredients together until well-mixed and smooth.
Pour into a parfait glass.
For an extra flavor boost, cut the ends off a stick of black licorice and use it as a straw!
The last step is optional if you're not as partial to black licorice. The flavor isn't as strong in the drink itself and it goes really well with coconut. This drink is a super fun and refreshing one in the summer as it comes out about as cold as it gets and gives you more of a smoothie/ice cream consistency. Refreshing, thick, creamy, and boozy all in one – it doesn't get much better than that, especially if you're relaxing poolside or hanging out at the beach!