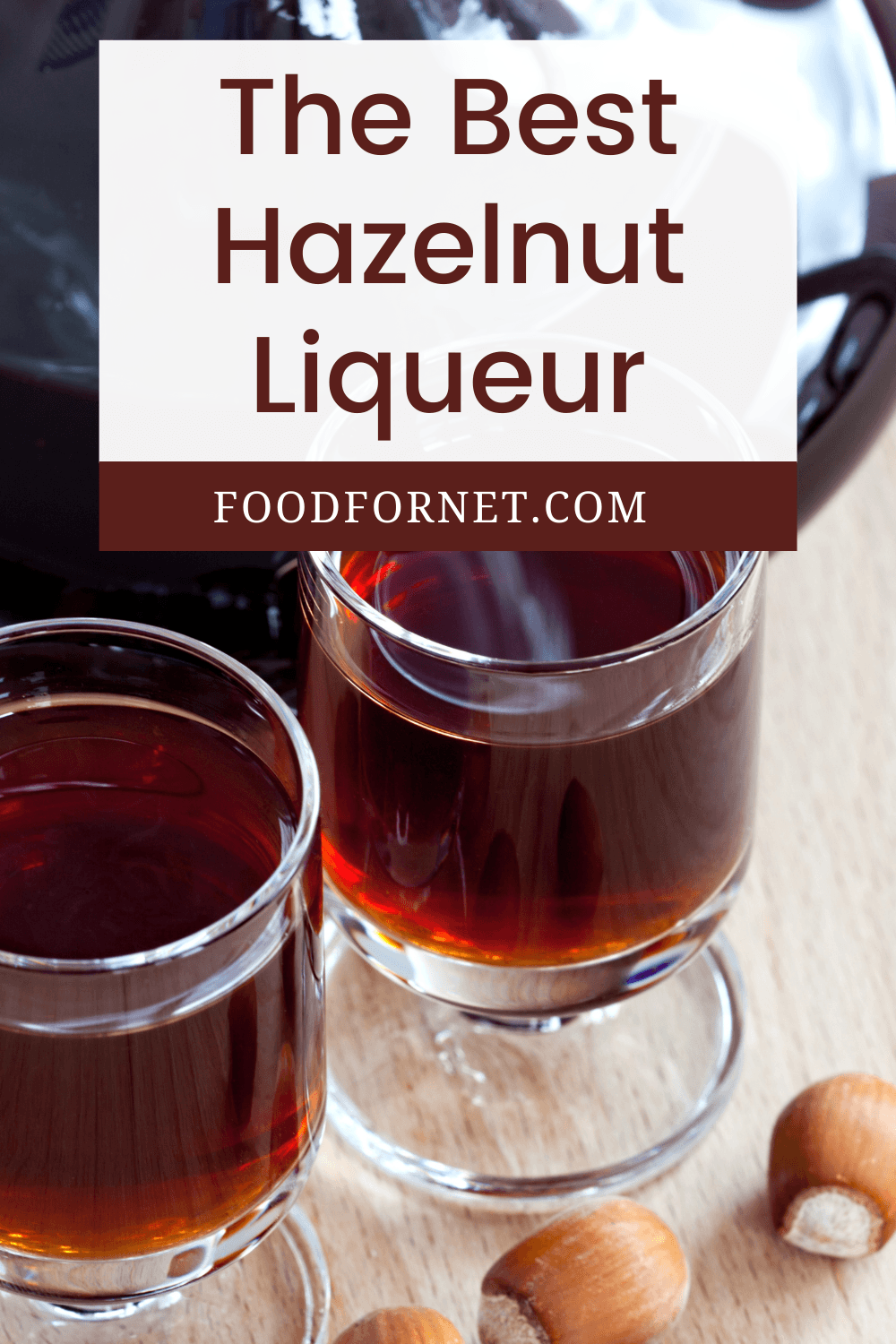 The flavor of hazelnuts is a unique, interesting, and well-loved flavor on its own. Many people love snacking on the raw or roasted nut themselves but the flavor has also become quite popular in plenty of other ways. Hazelnut treats are plentiful, and of course, there's the infamous hazelnut/chocolate spread that took the world by storm and remains a household staple.
It's also breached the world of alcohol. The best hazelnut liqueur offers notes of authentic hazelnutty goodness on both the nose and the palate. When done well, the nutty expression is not only an amazing addition to many cocktails but it goes great over ice cream, in coffee, or even as a sweet, nutty shot. Many taste amazing on the rocks, as well, often complemented by additional flavor notes such as vanilla or mocha.
Whether you're a hazelnut fanatic or you need a good-quality, authentic expression for a specific recipe, the following are among the best on market. With delightful aromas and rich, nutty flavors, you can't go wrong either way.
The Best Hazelnut Liqueur
1. Frangelico Hazelnut Liqueur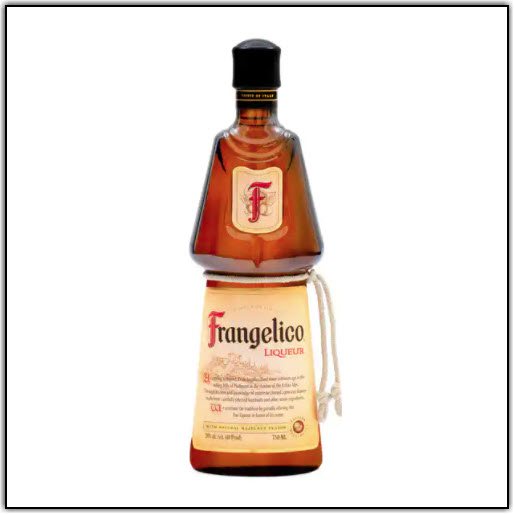 Frangelico Hazelnut Liqueur is perhaps the most well-known hazelnut liqueur. Made in Italy and distilled using real hazelnuts, this comes as no surprise. The hazelnuts are grown in Piedmont, Italy and the result is a luxurious, premium, and extremely versatile hazelnut liqueur.
Though it performs exceptionally well in many cocktails, it's also wonderful when enjoyed on the rocks or even as a sweet, nutty shot. Though potent and distinct, the expression overall is light and easy to drink.
The distilled hazelnut is blended with cocoa, vanilla, and coffee extracts to add depth to the drink and to help it go well with many other things. In addition to cocktails and sipping, it's delightful in your coffee, with dessert, or in a special espresso martini!
A light brown color in the bottle, the aroma is strong with notes of freshly roasted hazelnuts, pecan sandies, and a touch of smoky character. The palate begins with delicious hazelnut, with peanuts and vanilla coming through mid-palate, with vanilla continuing and coming in strong on the finish.
2. DeKuper Hazelnut Liqueur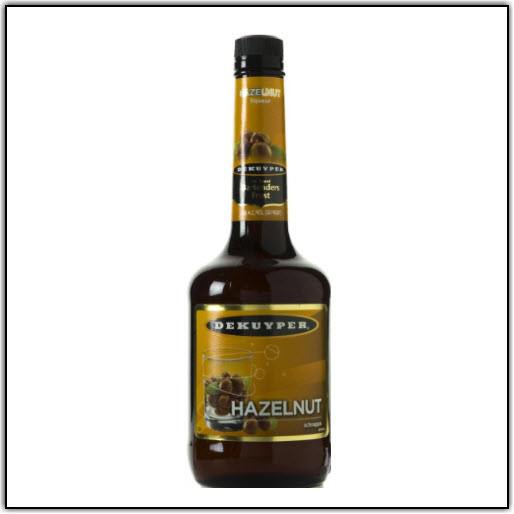 DeKuyper has been distilling for more than three centuries, always focusing on quality, taste, and innovation. Much has changed in the last 300+ years, but their goal has not: to help you create the best cocktails ever.
Their vast collection of liqueurs, schnapps, and other expressions was always meant to enhance the quality and flavors of your favorite cocktails and mixed drinks. Not only do they go for exceptional flavor, but they do so authentically and with much attention paid to quality. When the quality is good and the ingredients are real, the taste will be better by default.
DeKuyper Hazelnut Liqueur is the perfect base for any sweet, nutty cocktail you can imagine and it goes great in your coffee or over ice cream. It's not a complicated spirit – sweet, rich, nutty notes are found on the aroma and follow onto the palate, where you'll find the perfect balance of sweet and nutty in its wonderfully full-bodied flavor.
3. Fratello Hazelnut Liqueur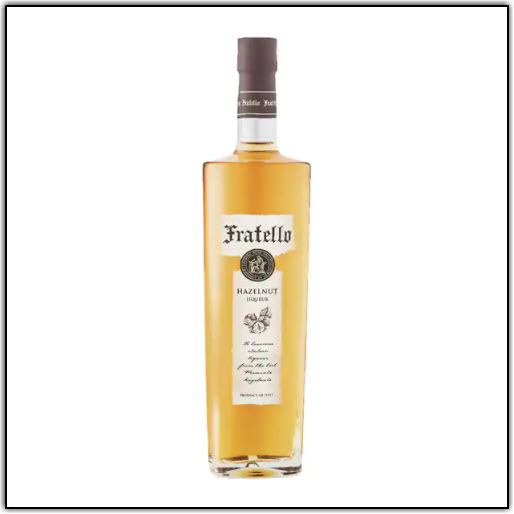 Fratello Hazelnut Liqueur is a unique and versatile expression that stands out even among other hazelnut liqueurs. Created by the Francoli Distillery, it's crafted from toasted Piemonte hazelnuts infused with vanilla berries, cocoa, and elderflowers for an additional boost of flavor. It's sweetened with special, local acacia honey, created by bees from the very vineyards owned by the Francoli Distillery itself. It's a lovely and translucent pale, yellow-amber color and the nose is big and bold.
Immediately, you'll find aromas of fresh and authentic toasted hazelnuts with notes of honey and Nutella in the background. The palate is just as powerful as the nose, with toasted hazelnuts, light honey, burnt toast, sweet vanilla, cacao powder, peppery spice, and even popcorn all making an appearance. Buttery popcorn becomes more apparent on the finish, along with mocha, cocoa powder, and a touch of hazelnut to send it off. It was made to be complex and the result is a resounding success. As a shot, it's pretty intense, but in a cocktail, it's absolutely divine.
4. Hiram Walker Hazelnut Liqueur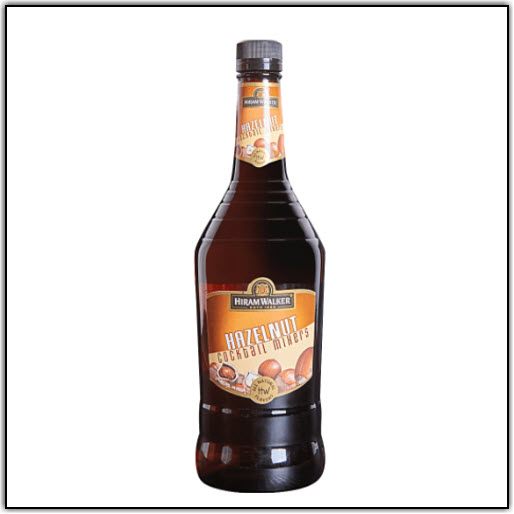 Hiram Walker is another exceptional brand with a collection of liqueurs created specifically to enhance your cocktails on a premium level. Founded in 1858, they've been around for a while and have plenty of experience and expertise to work with. They're also proud to be one of the only manufacturers to use only all-natural ingredients across their entire lineup, which includes liqueurs, schnapps, and brandies.
The aroma is simple but intense, with strong nutty notes greeting you immediately. The palate is full-bodied and sweet with distinct notes of hazelnut shining strongly on the tongue. The finish is quite smooth, so much so that enjoying Hiram Walker Hazelnut Liqueur neat or on the rocks is just as lovely as adding it to any classic or modern nutty cocktail.
Hiram Walker themselves recommend turning this delicious classic into a lovely hazelnut cappuccino, using 1.5 parts hazelnut liqueur and five parts espresso. It also goes well in coffee and in the infamous chocolate martini.
5. Drago Hazelnut Liqueur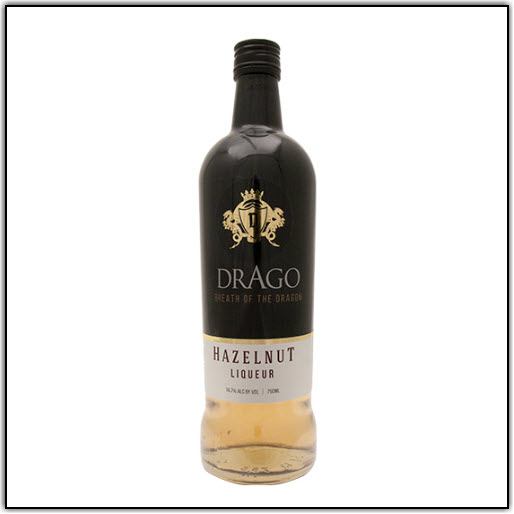 Drago Hazelnut Liqueur is a sweet, simple liqueur that makes an excellent addition to coffee and vanilla ice cream. It's made from toasted hazelnuts and distilled in extremely neutral alcohol to allow the sweet, nutty flavors of the hazelnuts to truly shine.
It's enough to satisfy anyone's sweet tooth, without going overboard. It's sweet but not cloying and in addition to being the perfect dessert companion and coffee additive, it's an amazing base for any nutty cocktail you can imagine.
Simply sweet and nutty on the nose, the palate opens with maple syrup and follows with flavors of nutty toffee, mocha coffee, vanilla, and finally a burst of rich, fresh toasted hazelnuts that flourish and linger on the delicious, smooth finish.
Hazelnut Liqueur Cocktails

Hazelnut is a versatile flavor no matter the form it takes, so it's not hard to come up with some delicious hazelnut cocktails to drum up with your favorite hazelnut expression. These recipes are good places to start, but the options are plentiful if you're brave!
Chocolate Cake Shot
This short, creamy drink is perfect to make for the masses as it's both easy and boozy! It's perfect for a birthday celebration, but there's no shame in making the drink up simply because you love chocolate cake!
Ingredients:
½ ounce chocolate cream liqueur
½ ounce hazelnut liqueur
½ ounce vanilla vodka
Ice
Instructions:
Put all ingredients in a cocktail shaker.
Shake until cold and well-combined.
Strain into your desired shot glass(es).
Hazelnut Cherry Fizz
Hazelnut and cherry are a notorious combination, going well together in many different settings. There are many ways you can work this into a cocktail – this fizzy version is just the beginning!
Ingredients:
¾ ounce hazelnut liqueur
¾ ounce cherry liqueur
¾ ounce freshly squeezed lemon juice
1.5 ounces vodka
3 ounces club soda
Ice
Cherry for garnish
Instructions:
Add the liqueurs, lemon juice, and vodka to a cocktail shaker.
Add ice and shake until well-chilled.
Strain the mixture into a Collins glass filled with fresh ice.
Top with club soda and stir to combine.
Garnish with the cherry and enjoy!
This one is particularly versatile as recipes go because you can make different selections for each of the three spirits, and every combination will be a little different. A neutral vodka will allow the cherry and hazelnut flavors to shine the strongest, but you can always play with flavored vodkas to add something extra!
Hazelnut Dark and Stormy
The dark and stormy is a notorious drink on its own, with a very distinct flavor. Adding a good hazelnut liqueur, however, gives the spicy drink a lovely kick of nutty goodness. If you want to focus on the nutty part and tone down the spice, try using a rum with sweeter, milder flavor notes.
Ingredients:
2 ounces dark rum
¾ ounce hazelnut liqueur
3 ounces chilled ginger beer
Lime wheel for garnish
Ice
Instructions:
Fill a Collins glass with ice.
Add rum, ginger beer, and hazelnut liqueur.
Stir well.
Garnish with the lime wheel.
While classic drinks like the dark and stormy are classics for a reason, there's nothing stopping anyone from experimenting and coming up with new combinations! The great thing about nutty flavors is that they're versatile – a hazelnut liqueur works just as well in a deep, spicy drink as it does in a sweeter, fruitier drink. Both profiles can benefit from a nutty addition, and a well-made hazelnut liqueur always does the trick.