Overall, spiced rum tends to be less popular than other versions, perhaps because not many are great for sipping neat and a lot of them are quite similar. Cinnamon and vanilla are common flavors and it's sometimes difficult to be unique.
Therefore, the best spiced rum is one that stands out and offers something different, without losing the quintessential spicy qualities that make it what it is.
Spiced rum is simple in theory, created from a base of traditional, distilled rum and flavored with spices and botanicals. The most common additions are cinnamon, clove, vanilla, ginger, and cardamom, though the potential is unending.
Spiced rum is often not terribly expensive, as it's a common ingredient in mixed drinks. The base rum used is not usually a high-end or expensive rum. That being said, some do still climb in price a little. This is due to factors like the rarity of the spices used, how complex the medley of spices is, and how it's made.
For example, a spiced rum made with organic spices will be more expensive as organic spices are, by nature, more expensive to grow due to the lack of fertilizers and other enhancements being used. A similar pattern is true for gin.
Our list also contains a special rum that is made from botanicals sourced from eight countries. This rum is pricier because sourcing from so many different places makes for a lengthy and more expensive process.
Generally, though, a good spiced rum won't completely break the bank. This is good news if you like it as the base of your cocktails. If you do find a combination of flavors and spices you like, spiced rum can be quite delicious on the rocks or with a splash of cola.
In many spiced rums, cola neutralizes the spice just a little. This brings out additional, more subtle nuances in the flavor profile. Try it with a spiced rum you already like and see if you notice anything different!
And, if you want to explore rum in more depth, why not try out a rum of the month club?
The Best Spiced Rum for Every Budget
Bottom Shelf Spiced Rum
1. Bacardi Spiced Rum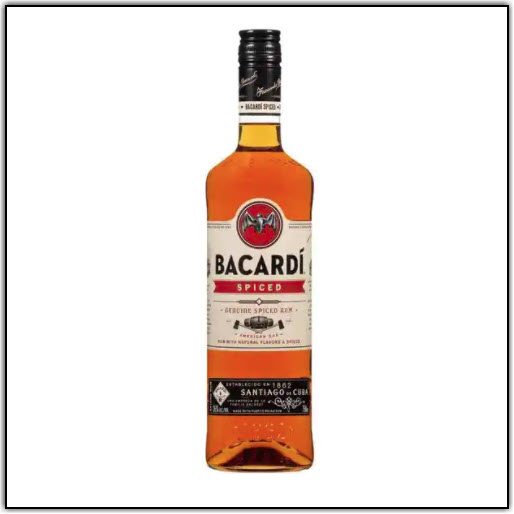 Bacardi has become a true household name, and for good reason. They consistently produce some of the best rum out there, and always for a reasonable price. The Masters at Bacardi have done it yet again with their spiced rum that is perfectly matched to many mixed drinks.
It's made with mild vanilla flavors and natural nutmeg and cinnamon with notes of vanilla bean, almond, and dried fruit.
It gets its smokiness from the charred oak barrels in which it's aged and the cinnamon and nutmeg bring out a dominant spicy overtone. You can notice the smallest touch of honey to round out the flavor and keep all sweet and spicy aromatics in perfect balance.
2. Bayou Spiced Rum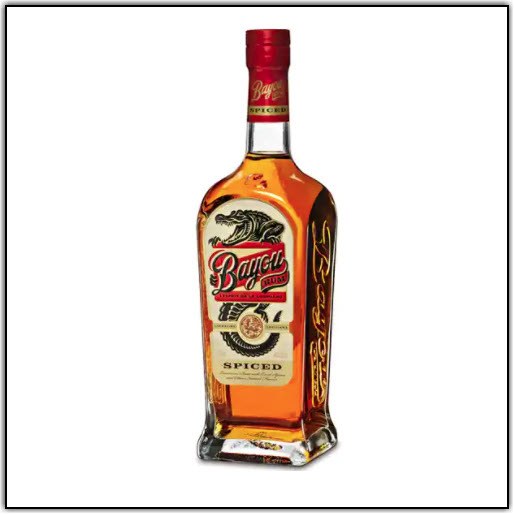 Bayou Spiced Rum is a Louisiana special with a special medley of homegrown spices and ingredients. The mix of spices is expertly crafted to create a special, extra-satisfying blend that's great for mixing.
If spice is your thing, the rum is a great one for sipping neat, too, as long as you can handle the medley of spicy flavors.
The mix of spices is mild on the nose, with a subtle aroma of root beet and butterscotch. It's on the palate that the spices come alive, with notes of sassafras, pine, birch, pinecone, and baking spice with more savory hints of thyme, bay leaf, and rosemary.
It's also known to go very well with just a touch of cola or tonic.
3. Kraken Black Spiced Rum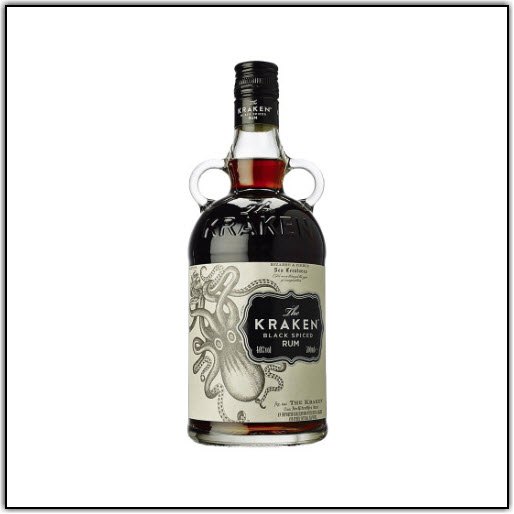 Made obvious by both the name and the label, this spicy rum is named after the notorious sea monster known as the Kraken.
It's a worthy inspiration as black spiced rum is an integral part of the myth – legend has it that a ship carrying a large volume of black spiced rum mysteriously disappeared from the ocean. It's one of the ships thought to have been attacked by the Kraken.
Kraken Black Spiced Rum comes from Trinidad where it's distilled from molasses that's crafted from sugar cane grown locally. It's aged for two years and blended with a total of 11 spices, with cinnamon, clove, and ginger at the forefront.
The flavor profile consists of chocolate, ginger ale, cinnamon, coffee, clove, and pepper in front. The finish is warm, with a strong note of vanilla and a hint of coffee and more pepper.
Middle Shelf Spiced Rum
1. Chairman's Reserve Spiced Rum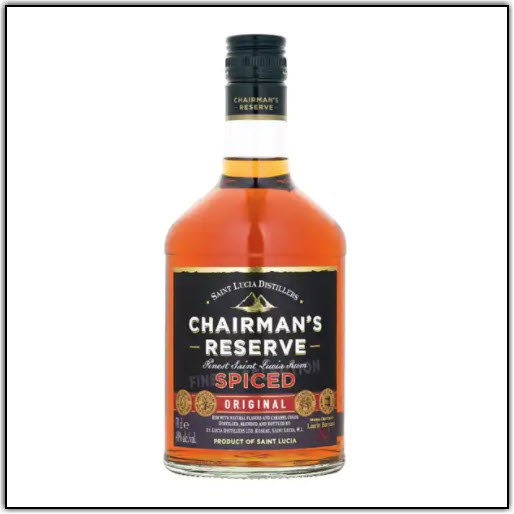 Chairman's Reserve Spiced Rum comes in an attractive, unconventionally-sized bottle and it's a bright mahogany color. Already, it offers a better presentation than many others and draws plenty of attention.
Beyond that, it's a legitimately good mid-level rum that's tasty and sippable without blowing your budget out of the water.
Like many spiced rums, it has a noticeable flavor of cinnamon and nutmeg on the palate, followed by a unique mix of fruity notes and bubblegum. It's a good one to mix with cola as this calms down the spice a little and brings out notes of vanilla and clove.
The nose is complex, with cinnamon dominating but noticeable sweeter notes of vanilla, clove, nutmeg on the undertone.
2. Sailor Jerry Spiced Rum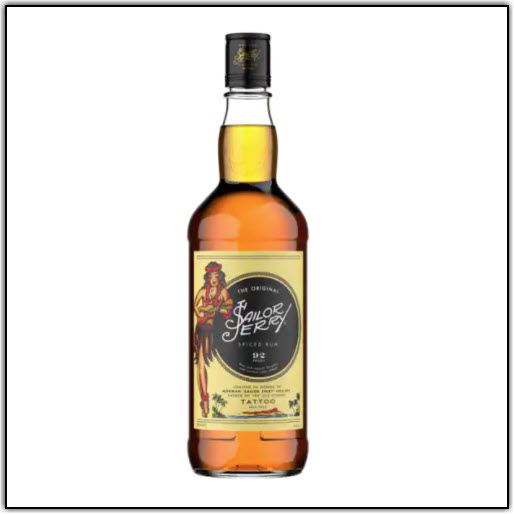 Sailor Jerry is named to pay homage to the old ways of a ship captain. They used to take a ladle full of rum and add gunpowder to ignite it and "prove" the quality and integrity of the rum to their crew. Sailor Jerry carries on this tradition in the way of an unwavering commitment to quality.
Their spiced rum is created the old-school way, using expertly chosen spices in a high-proof rum. This achieves the perfect balance for the intended purpose of their rum, which is to be an unmatched base for the best mixed drinks around.
Sailor Jerry's Spiced Rum is one with a smooth texture and rich flavor. The palate offers strong notes of vanilla and oak with hints of cinnamon, clove, and other spices.
3. Don Q Oak Barrel Spiced Rum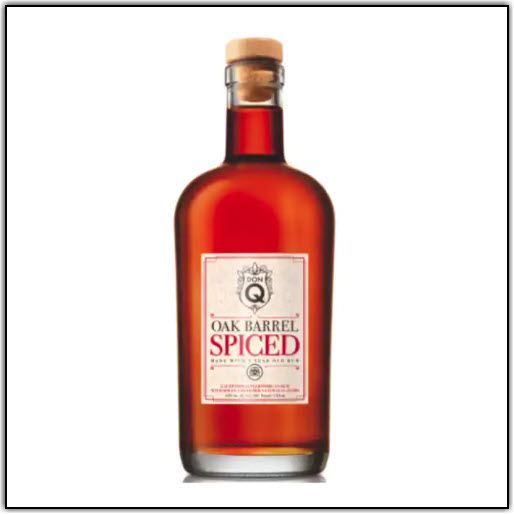 Don Q creates a high-quality, entirely unique drink in their oak barrel spiced rum. The final product is an expertly-crafted blend of rums that are aged for at least three years in American white oak barrels.
The color is a warm, rich golden that offers a smooth and robust texture. The palate opens with warm kitchen spices like cinnamon, vanilla, and caramel that are followed by notes of oak and toasted coffee. It's enticing, warming, and spiced in such a unique way that it's an experience of its own.
It's perfect for use in a rum cocktail and it tastes great over ice, too.
Top Shelf Spiced Rum
1. Boukman Botanical Rhum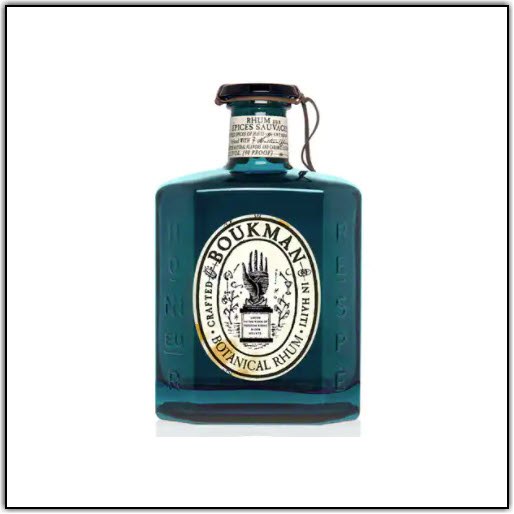 Fairly new to the scene, Boukman began in 2016 by a Haitian native. The botanical rhum is made from Haitian sugar cane that is grown without fertilizer and is cut by hand. It's then crushed in a steam engine that's run by bagasse, a form of sustainable energy.
Not only is this rum a unique experience but it comes with some social responsibility, too. Once it's been fermented, the sugar cane juice is distilled and infused with barks, peels, and botanicals, all of which are native to Haiti.
The aroma is both sweet and spicy, filled with lemongrass, caramel, and cinnamon. The initial flavor is filled with spice as well, with subtle sweeter notes of orange peel. The spice is followed by herbal notes and a touch of vanilla and caramel. The finish is quite dry with a woody flavor.
2. Bumbu The Original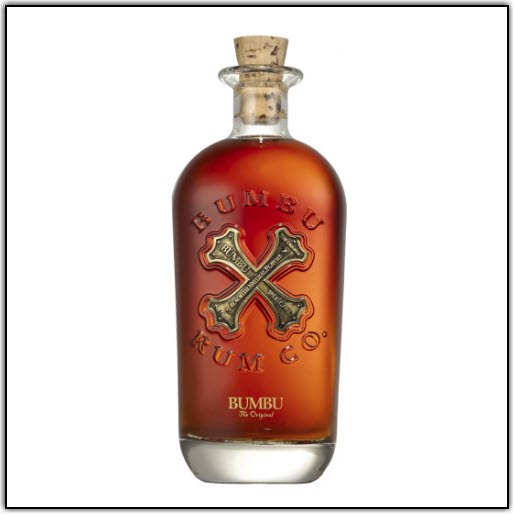 This complex rum is made with ingredients sourced from eight different countries and won a gold medal at the Los Angeles International Spirits Competition.
It's produced at The West Indies Rum Distillery in Barbados. The sugar cane used is sourced from both the Caribbean and South America and fermented using a strain of yeast that dates back to 1840.
Bumbu original rum is hand-crafted in small batches and aged for up to 15 years in ex-bourbon barrels.
The spices used are sourced from Barbados, Belize, Costa Rica, Brazil, El Salvador, Guyana, Dominican Republic, and Honduras, offering a little taste of each place to create a wonderful, complex spiced rum.
The aroma is sweet, with notes of caramel and vanilla and a subtle oaky undertone. The palate offers a sweet front as well with notes of chocolate, and banana, followed by baking spice and cinnamon. The finish is smooth and light with more sweet notes.
3. Far North Alander Spiced Rum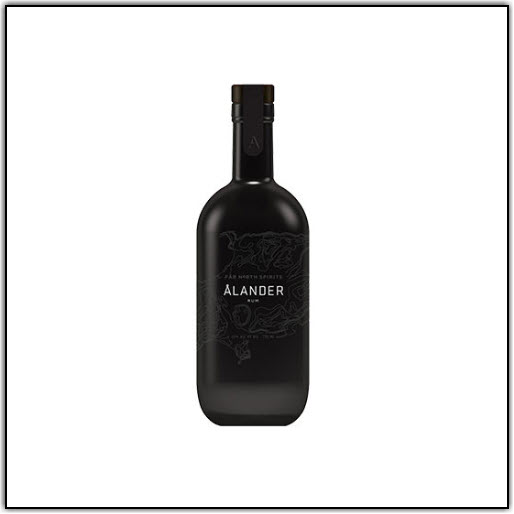 This is a premium, artisanal rum that's produced by the northernmost distillery in all of the United States. The distillery is located on Swanson Farms, a family farm nestled on 1,500 acres across the Red River Valley in Minnesota.
The distillery is fairly new, being completed in 2013 with an 8,850 square foot facility and two large copper pot stills. The family themselves are involved with every step of the process, from selecting the seeds all the way to distilling and aging the rum.
Everything is done on-site and quality is closely monitored during the making of the Far North Alander Spiced Rum.
All spices included in the recipes are infused whole which creates an incredibly smooth rum with bold and spicy aromas.
On the nose, you'll notice pumpkin pie and cinnamon, with a vanilla-forward palate. Vanilla is followed with flavors of coriander and thyme followed by a rich finish laced with fresh grain and black olives.