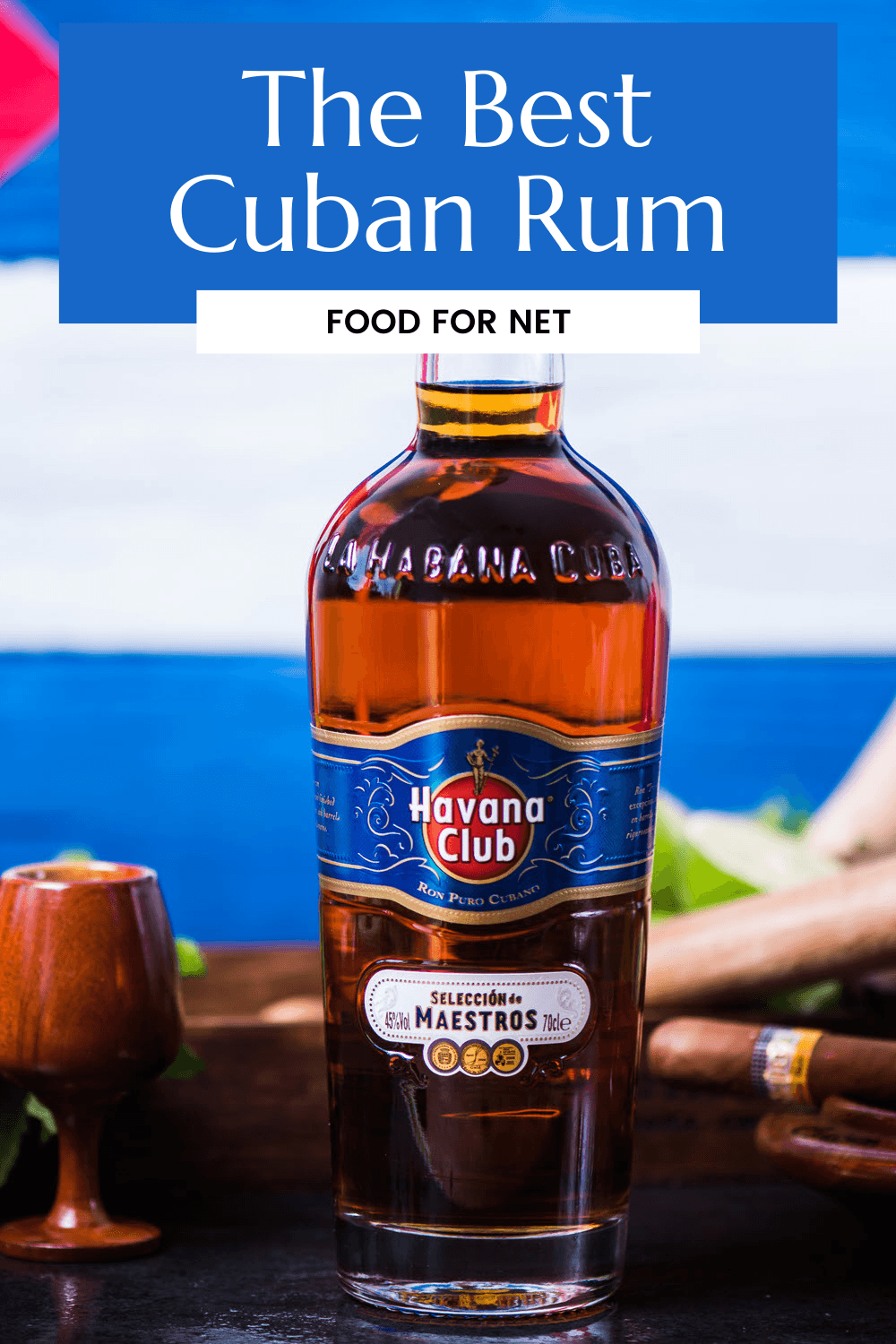 While many companies produce great rum all over the world, fans, experts, and connoisseurs alike tend to agree that the very best rum comes from sugar-producing locations such as Cuba (especially if you're planning to make a Cuba libre). Many argue that Cuban rum is in fact the best in the world. Of course, this always comes down to a degree of preference, but there's also no denying the extensive knowledge, experience, and skill Cuban rum makers have.
Together with tobacco, rum has driven Cuba's very economy and defined its identity for years. Cuba was already a desirable destination thanks to the exceptional weather and beautiful beaches, so offering up exquisite and exclusive rum only added to its allure. Today, the best Cuban rum can be hard to find in American markets and yet, remains among the most popular. This is a testament to its quality – the fact that people search far and wide or even have to wait until they can physically go to Cuba and bring their favorites back.
When choosing an expression, you can rest assured that all Cuban rums are aged for an average of three years – at least. Many brands are moving to five, seven, and even 10+ years of aging, but three is still the minimum. Of course, the longer it's aged, the more complex it typically is, which is why some of these rums are just perfect for sipping.
Pour them over some rocks or make an exceptional cocktail – whatever you do with these amazing Cuban spirits, you're sure to enjoy.
The Best Cuban Rum
1. Havana Club Anejo Classico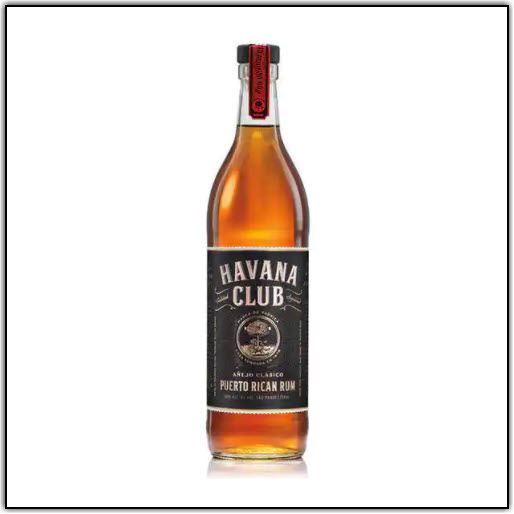 Havana Club Anejo Classico is part of a larger collection of exceptional rums made by Havana Club, a true household name in Cuba. It all began in 1878 when the Arechabala family began making their rum for the first time. They worked at it for a long time, perfecting their recipes until they finally got the Havana Club trademark registered in 1934.
Their rum quickly became known for its well-rounded, perfectly balanced flavors and soon Havana Club was iconic and their rum was among the most popular in the country – with locals and tourists alike! American and European travelers were frequenting Cuba and its many active, popular night-life hot spots, from bars to casinos. The 1930s through the 1960s were an especially popular time for this – the perfect time to fall in love with Havana Club and spread the word among their friends and family back home. This is how it became a global icon as well as a Cuban staple.
The Anejo Classico expression is distilled and aged under the hot sun in oak barrels, between one and three years. All the rums being used are then blended and aged again, this time together, in oak barrels for another three months. The result is a smooth, velvety rum with delicious notes of apricot, vanilla, almonds, and pineapple on the palate.
2. Havana Club White Rum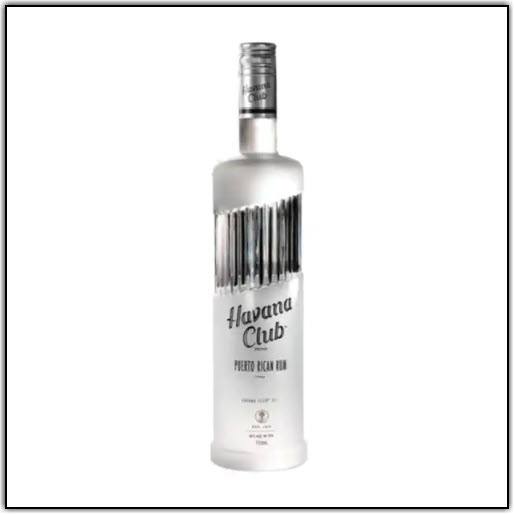 Another classic is the Havana Club White Rum. It's made with cocktails in mind and the result is the perfect base for many classic Cuban cocktails and beyond. It'll be your next go-to for authentic Cuban daiquiris and mojitos.
Made with local sugarcane molasses, it's produced, distilled, and aged in Cuba – a Cuban rum through and through. While it's the perfect choice for plenty of cocktails, it's got a nice, light, refreshing flavor that you may enjoy sipping on its own as well.
It has a fresh, green, earthy tone that combines well with sweeter fruity notes, followed by a sharp finish.
3. Ron Cubay 10 Year Old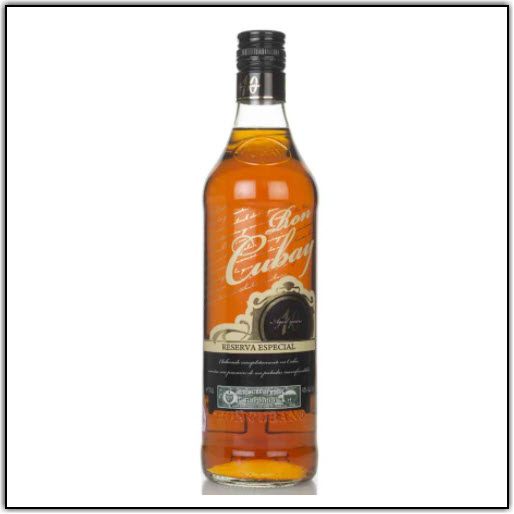 Ron Cubay 10-Year-Old rum is a unique spirit. It's aged for a long time compared to most standard rums, giving it a much more complex character than many of its counterparts. After ten years, it not only has a delectable profile but a beautiful mahogany color in the bottle. The brand was established in 1964 and the rum was originally intended for the domestic market only. It wasn't until around 2010 that it started exporting elsewhere.
This rum is at the top of the brand's range and is meant to be savored, enjoyed, and not rushed. The taste is quite exquisite on its own, though it's a delicious base for any premium cocktail as well.
The aroma is balanced and light-bodied with notes of cocoa and chocolate, balanced with notes of vanilla, fruit, and a little honey. The palate is just as complex, with chocolate and fruit on the entry, balanced with notes of toffee, oak, and spice. The finish is long and lingering with refreshing notes of dry oak.
4. Havana Club 7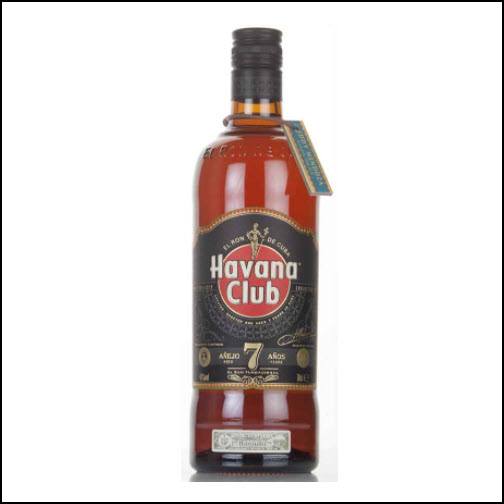 Another Havana Club must-have is Havana Club 7, a robust, flavorful, and well-decorated rum. When it was first created, this expression was the first effort by Havana Club that was specifically meant for sipping neat instead of mixing in cocktails.
That said, nothing is stopping you from using it in your cocktails that may need an upgrade or a nice premium twist. It's been proven effective as a substitute for whiskey in a Manhattan or old-fashioned.
On the nose, you'll find sweet, buttery tones with aromas of coffee, toffee, honeycomb, dried peels, orchard fruits, some biscuits, and a little spice. The palate is rich and full, offering notes of cedar, guava, banana, with the toffee from the nose passing onto the tongue. The finish is creamy and layered with sweet, fruity flavors.
5. La Progresiva 13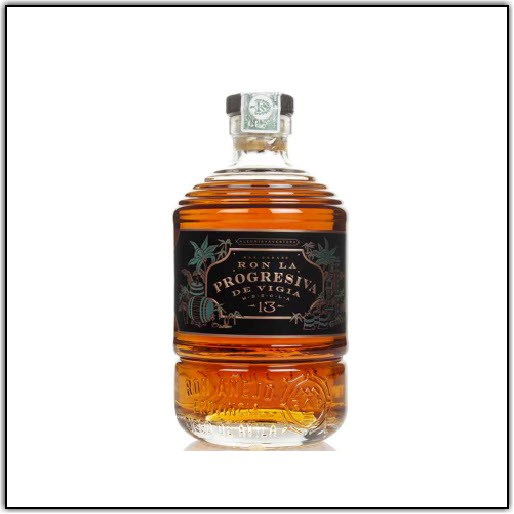 La Progresiva 13 is another Cuban rum that was created with sipping in mind. Not only was the goal achieved tenfold, but it's blended and matured under the special Vigia quality seal in Cuba. This represents a set of rum qualifications that was once used for rums that were made as a gift for heads of state. So, you can be sure the quality here is unmatched.
Made by two female Rum Maestros working together, and this is their first expression to be available outside of Cuba. They make their rum right next door to Finca Vigia where Ernest Hemingway once lived. The location overlooks the Florida and Havana Straights – a beautiful view that we can't blame the old author for loving so much.
The rum is a deep, golden amber in the bottle with notes of cinnamon, pineapple, banana, popcorn, butterscotch, oak, and caramel fighting for attention on the nose. The palate is toasty with notes of oak, caramel, popcorn, and pineapple with a touch of cinnamon spice that's lighter than the on the nose. The finish is similar with notes of oak and caramel with cinnamon gaining strength on the end.
Cuban Cocktails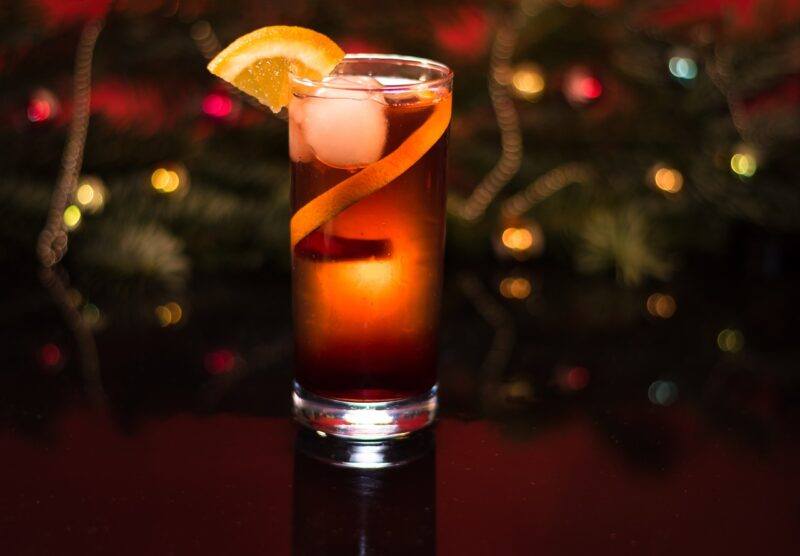 Whether you venture down to Cuba yourself or try your hand at these in the kitchen, a good Cuban rum always goes well with these classic and Cuban-inspired drinks.
Old Cuban
Created by New York bartender Audrey Saunders, this drink is a twist on the mojito – a true Cuban classic. It retains the heart of the drink while offering a new splash of flavors and textures.
Ingredients:
1 ounce simple syrup
¾ ounce lime juice
1.5 ounce aged Cuban rum
2 ounces chilled champagne
2 dashes of angostura bitters
6 full mint leaves
Instructions:
Begin by muddling the mint leaves, simple syrup, and lime juice in a shaker.
Add ice along with the rum and bitters.
Shake until well-chilled.
Double strain the mixture into a coupe glass.
Top with champagne and garnish with a mint sprig, if desired.
The ingredients may seem unlikely but the flavors work quite well together, with the champagne creating a sparkling effervescence perfect for the holiday season!
El Presidente
While this drink never quite reached the heights of the mojito or daiquiri, it had a strong stint in Cuba between 1920 and 1940. It was invented around 1910 and was named for the Cuban president at the time.
While it may be a little less popular these days, it never completely lost its momentum. It's unique, tasty, sleek, and sophisticated. Many would put it on the same level as a Manhattan, though some of the ingredients may be a little more niche.
Ingredients:
2 ounces aged rum
1 ounce blanc vermouth
1 ounce orange curacao, or Grand Marnier
1 teaspoon grenadine
Orange peel and/or Luxardo cherry for garnish
Instructions:
Add all ingredients to a mixing glass with ice.
Stir until well-chilled.
Strain the drink into a cocktail glass.
Using a knife, remove about one inch of peel from an orange.
Squeeze the peel into the drink to release the oils and swipe the peel around the edge of the glass.
Place the peel in the drink and add a cherry to garnish.