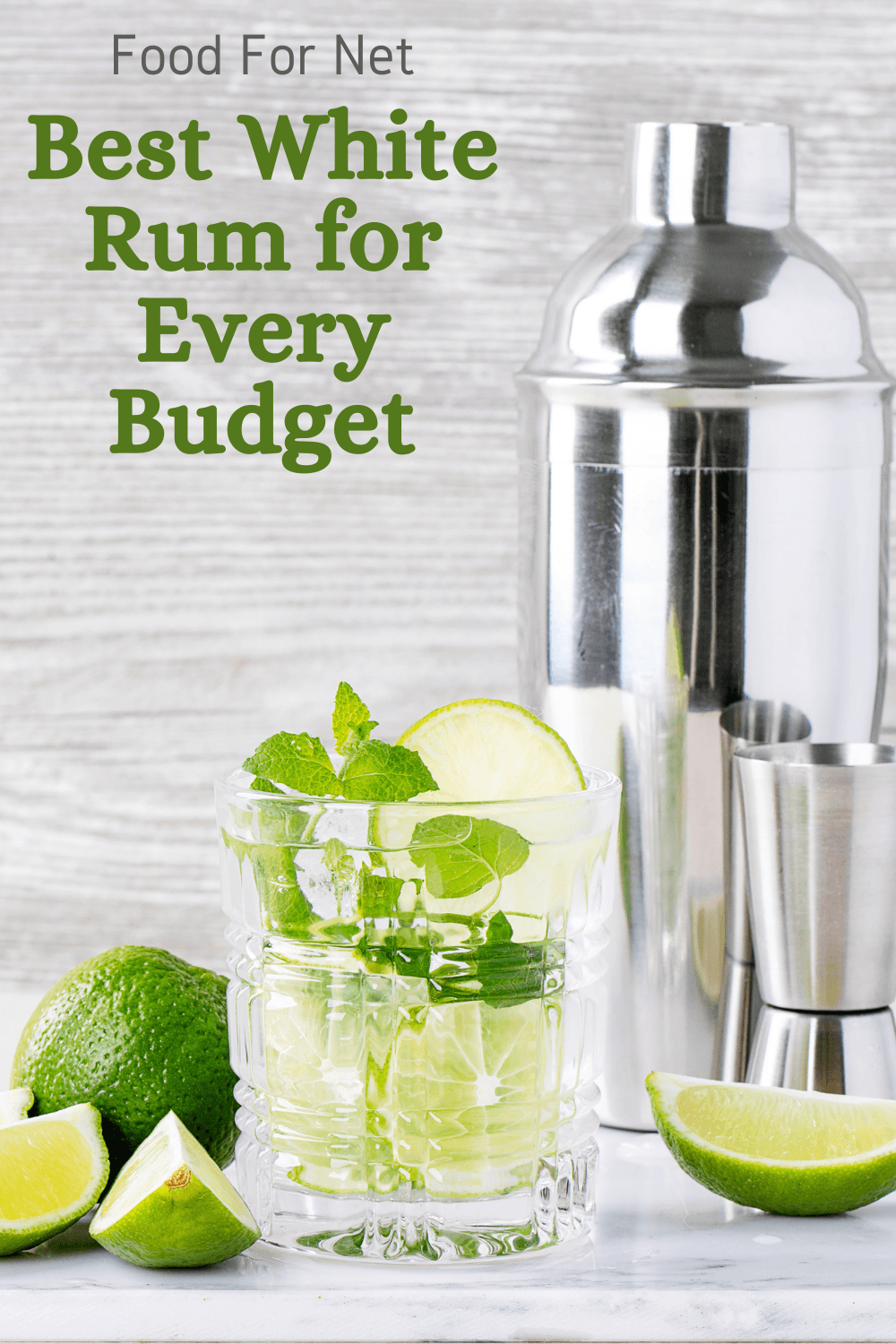 Distilled from fermented molasses or cane sugar juice, rum is a notoriously sweet spirit – though that doesn't mean you won't find any spice. The best white rum delivers a consistently intense and complex blend of aromas and flavors. There are also many simpler and less complex rums for use in mixed drinks.
The main differentiator when it comes to rum is the use of either cane sugar juice or molasses. This choice determines the resulting flavor profile, texture, and ultimately, the price.
White rum is, by nature, the simplest of all rums, meaning price doesn't tend to skyrocket. That being said, cane sugar juice is about twice as expensive as molasses, so base ingredients will come into play when determining the price.
In addition to being more expensive, cane sugar juice must go through more rigorous processes. Molasses is a thick, dark liquid left behind when sugar cane is pressed for juice and sugar is extracted. The result is a smoky, bittersweet taste and a dark brown color.
Cane sugar juice is the clear liquid that's extracted from the sugar cane and subsequently turned into white sugar. Rum distilled exclusively from this cane sugar juice has a deeper and more complex nose than molasses as well as a more layered flavor profile.
Much of the natural flavors and scents of molasses are lost as it's boiled, but it does retain some subtle fruity and floral notes. Unfortunately, this is often lost to the sugar that's added to these rums to make it sweeter. You can intensify the flavor a little by adding a splash of water.
If it's a deep and complex sipping rum you're after, you want something distilled from the sweeter cane sugar juice. If you're looking for rum to add to a wide variety of mixed drinks, the cheaper molasses distilled varieties will be more than sufficient.
Just because they're cheaper doesn't necessarily mean they're of lower quality, they're just better suited to different things.
Best White Rum for Every Budget
Bottom Shelf White Rum
1. Bacardi Superior White Rum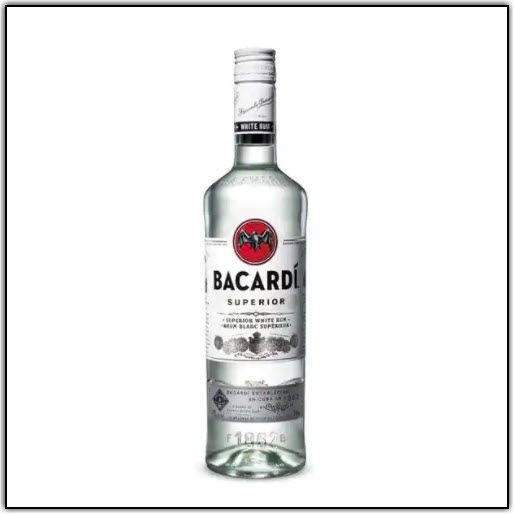 Bacardi superior white rum is the company's flagship rum that started everything in 1862. It was during this year that Bacardi's founder purchased land in Cuba. This land would eventually become home to a distillery that changed rum for the whole world.
Bacardi's founder pioneered the concepts of charcoal filtering and deliberate aging which ended up helping him create white rum. This product set a high standard for balance and flavor.
The operation has since moved to Peurto Rico, but their impact on the world of rum hasn't wavered. They remain the world's top-selling brand of rum.
The Bacardi superior has a light taste with subtle notes of citrus, coriander, and ginger. No flavor is overpowering, however, making it the perfect addition to any cocktail – especially ones that include pear and lime.
2. Cruzan Aged Light Rum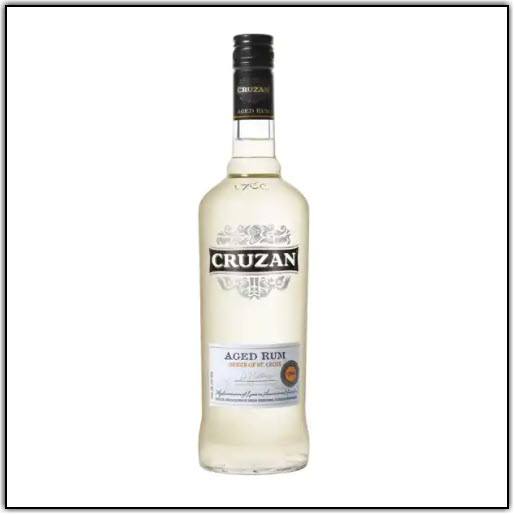 Cruzan Aged Light Rum is a blend of various rums that are aged between one and four years, all in American oak casks. They are then run through a filtration treatment to bring out the taste and lighten the color.
The process they use not only brings out a full-bodied flavor but it creates an extremely smooth, crisp rum. It's smooth enough to sip on if you want, but it's an absolutely delightful base for any traditional cocktail.
On the nose, you'll find the scent of fresh grass, vanilla, and coconut. The taste is clean and dry with vanilla overtones and a light, pleasant finish with subtle notes of white pepper.
3. Don Q Cristal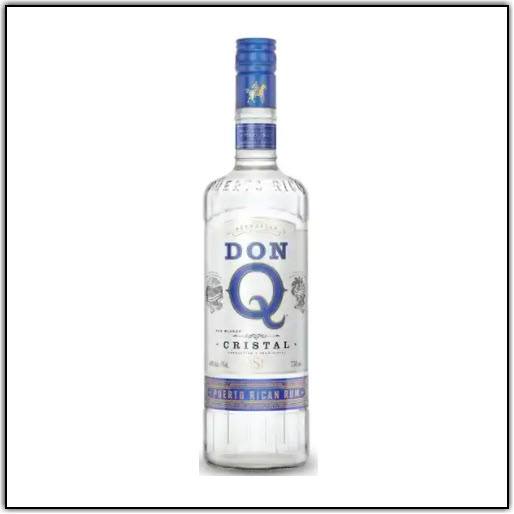 Don Q's Cristal white rum is perhaps the most popular white rum in Puerto Rico. It's put through a multiple distillation system that produces a cleaner rum that's more delicate and refined than many of its counterparts.
This makes it an incredibly smooth sipper, the difference being noticeable even in mixed drinks. It's aged for up to five years in American white oak barrels which give it that finishing touch of extra smoothness.
The aroma is clean and subdued with light floral notes, dominated by rose petal. You'll find subtle hints of cinnamon, old leather, and cracked pepper as well.
The palate offers a clean and light-bodied flavor with a spicy overtone and much more subtle notes of burnt sugar, molasses, balsawood, and mild coffee. The finish is long and dry with more hints of cracked black pepper.
Middle Shelf White Rum
1. Plantation 3 Stars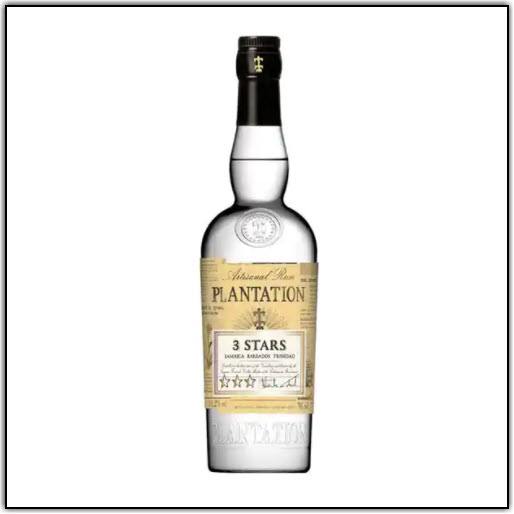 Plantation 3 Stars white rum is the very first in Plantation's portfolio of rum and it has a complex process. It's created by blending together a mix of unaged rum from Jamaica and Barbados, with a twelve-year rum also from Jamaica and a three-year rum from Trinidad.
This international medley is then expertly filtered to maintain clarity and preserve both its aroma and flavor while removing heavy tannins.
The aroma is delicate and floral with notes of tropical fruit, citrus peel, banana, and brown sugar. This is followed with flavors of soft spice, ripe fruit, fresh herbs, and white pepper. The finish offers sweeter notes of vanilla and one last bit of spice with some ginger.
2. Havana Club Anejo Blanco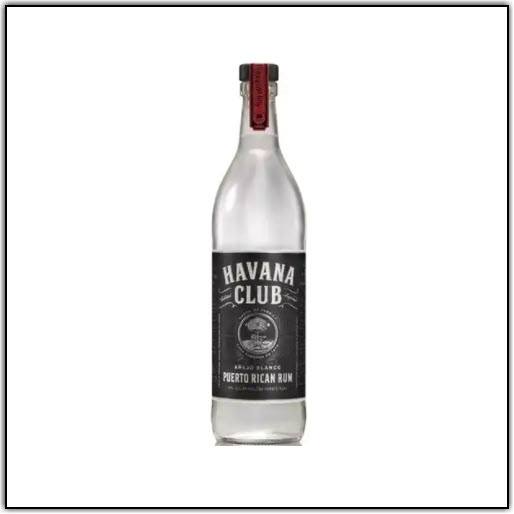 The Havana Club collection was first trademarked in 1934 but the family company dates back to 1878 when they began their first rum-making business in Cuba. The Havana Club brand, however, is how they made their mark. They are widespread favorites and became a staple in Cuba very fast.
The brand also became popular during a time when tourists from American and Europe were flocking to Cuba and hitting the nightclubs for heavy partying. It became a symbol of this age.
Their Anejo Blanco is aged in Puerto Rico for one year, under the sun in oak barrels. The aged rums are then blended and aged again for another two months to create a sweet, medium-bodied rum. Notable flavors include pineapple, vanilla, banana, and a hint of oak.
3. Bayou Silver Rum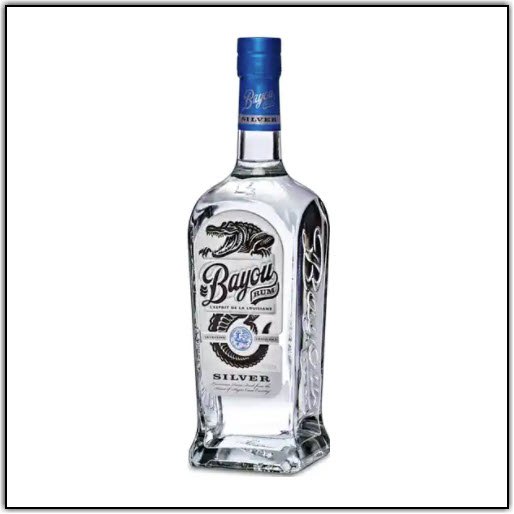 Bayou Silver Rum strives to create the cleanest and purest taste they can. They achieve this through the use of triple-filtered fresh water. This rum was built to make exceptional cocktails, whether traditional or homemade, with its smooth texture and clear, subtle flavor profile. It's also lovely and refreshing when sipped over ice.
On the nose, the rum offers fresh hints of banana and vanilla followed by a super-sweet flavor profile. You'll taste notes of vanilla bean, sweet cream, and a hint of honeysuckle nectar, almost reminiscent of a sweet creamsicle.
It's the mixability combined with its affordable price that makes this quality silver rum so sought-after.
Top Shelf White Rum
1. Ten to One White Rum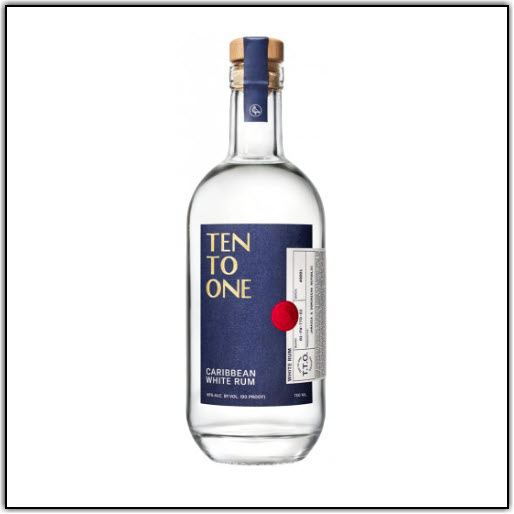 Ten to One is a new brand, founded in 2019 by Trinidad native Marc Farrel. He made waves as the youngest vice president of Starbucks but was ultimately too passionate about rum and Caribbean culture.
He eventually went out on his own and started making rum instead, striving to create a "contemporary and elevated" blend.
Ten to One white rum is just that, with rums from Dominican column-still rum and pot-still rum from Jamaica. The two are finished in ex-bourbon casks and filtered to remove the darker coloring. They add no artificial color or additional sugar, allowing the natural flavors to speak for themselves.
The aroma offers a varied selection of jasmine, pepper, coriander, citrus, and lemongrass for a fresh, spicy medley. The flavor starts with fruity, citrusy notes with hints of banana and spice to follow. The finish is complex, warming, and full of both fruit and spice.
2. Cutwater Three Sheets White Rum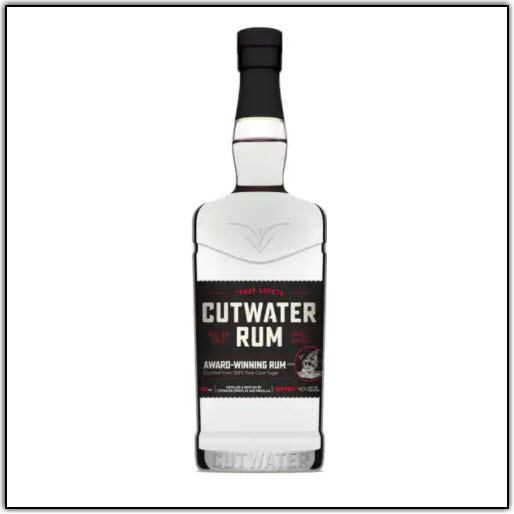 Cutwater Three Streets white rum is a versatile blended rum perfect for sipping or cocktails. It's created with pure cane sugar instead of the traditional molasses and is distilled in hybrid column/pot stills. This unique process gives it a smooth texture and a highly versatile flavor profile.
They hope that the sweetness and versatility give you sunshine and ocean vibes as you mix up a sweet, summery cocktail, even if you're not currently on the beach. It has a notoriously sweet taste that mixes especially well with anything spicy.
They have a popular "rum and cola" product that they pre-mix and sell as a separate drink which offers that perfect combination of sweet and spicy that the rum is so good for.
3. Diplomatico Planas Rum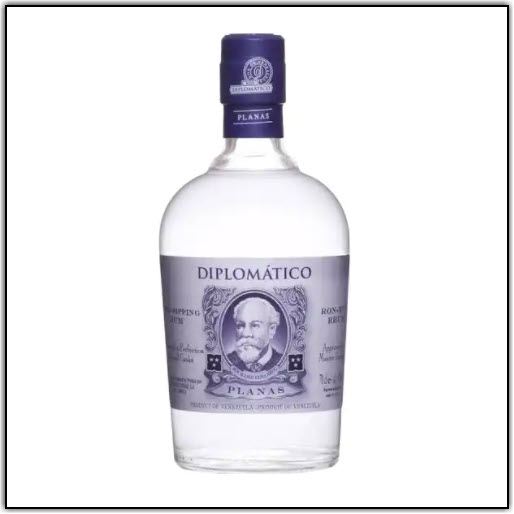 Diplomatico Planas rum is a rich, elegant blend that is much more intense than many would expect from a white rum. Its complex profile offers what can only be described as an "explosion" of aromas and flavors that are well-balanced by the delicate, smooth texture.
While it does do well in more delicate cocktails like a rum martini, it's best enjoyed neat or on the rocks. The aroma is fresh and tropical, leading to flavor notes of fruit, coconut, and coffee with a sweet, creamy overtone and notes of vanilla.
This complex blend is finished with hints of spicy oak, pepper, and red chili. The flavor here is pronounced but balanced.