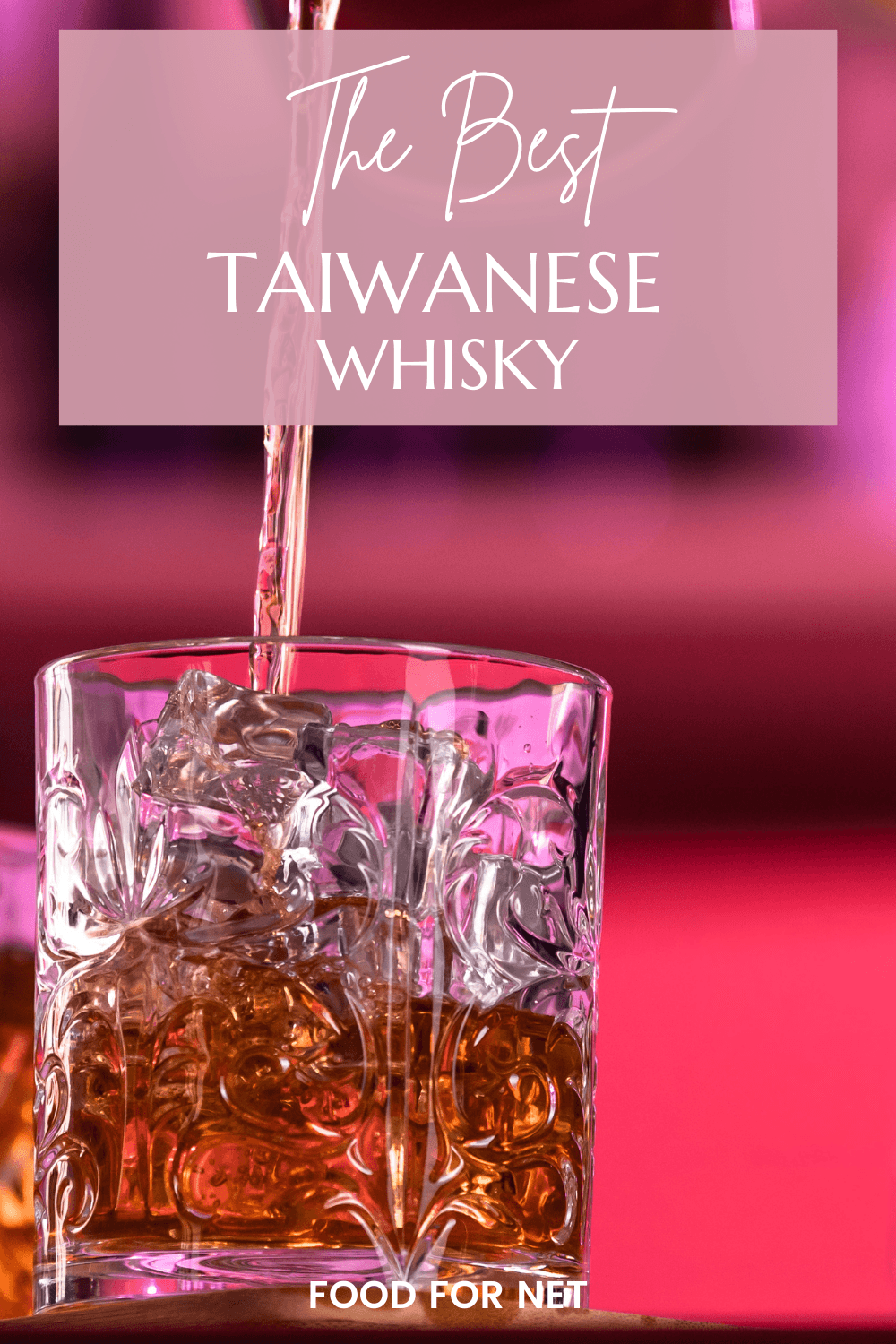 Taiwan has become a force to be reckoned with in the world of whisky, offering unique processes, interesting flavors, and authentic ingredients. While every brand has its own flair, there is a distinct character to the best Taiwanese whisky that has developed quite the following and fanbase, throughout Taiwan itself and beyond.
Taiwan is particularly well-known for its single malt production. Kavalan is a favorite for many, with both fans and publications alike considering it among the best in the world. If you doubt the opinion of a few single drinkers or critics, the brand has also won awards and been put on lists, so the assertion has some grounds.
Taiwan only entered the whisky game in 2006, when their first distillery opened up. They gained success quickly, however, with the climate playing a big role. The climate is quite humid which means whisky ages much faster. This means they can impart bold and intense flavors into much younger whiskies than other parts of the world like America or Scotland. This allows more flavorful whiskies to be produced more abundantly and sold at lower prices, making them both incredibly enjoyable and very accessible.
These whiskies are always gaining more followers both in Taiwan and around the world. Give these expressions a try today and you'll see what everyone is raving about!
The Best Taiwanese Whisky
1. Kavalan Single Malt Whisky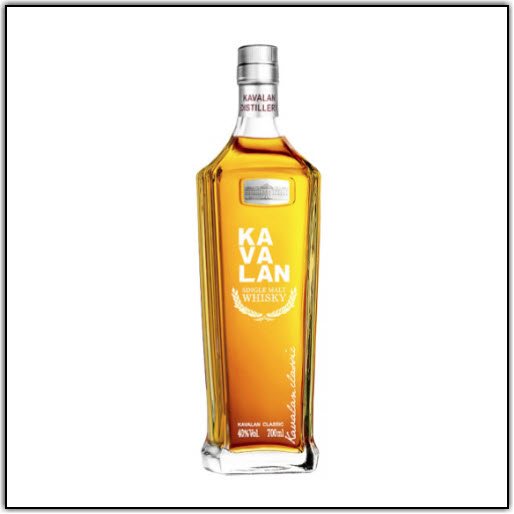 Kavalan Single Malt Whisky is revered by many as one of the best single malts around. Jim Murray's Whisky Bible called it the "Best New World Whisky" in 2012 while also putting it on a "101 World Whiskies to Try Before You Die" list.
Kavalan whisky is among the most famous brands in Taiwan, both within the country and outside of it. Indeed, the brand is known by many around the world. Produced by the King Car Group, established in 1956, this expression is made exclusively from imported malted barley from Scotland. Upon arrival in Taiwan, the grains are milled, mashed, and fermented with pure, premium water from mountain springs. This special water adds subtle mineral notes to the profile and a soft but distinct flavor.
Once distilled, the whisky is aged for about three years in American oak casks that used to age bourbon, and Spanish oak casks that once matured Oloroso Sherry.
The unique process that this whisky undergoes gives it a fresh, fruity aroma with notes of pear, strawberries, and mango. The palate is floral and sweet with notes of orchids, vanilla, milk chocolate, and coconuts. The finish is medium-long and slightly oily with a touch of clove and citrus.
2. Kavalan Solist Vinho Barrique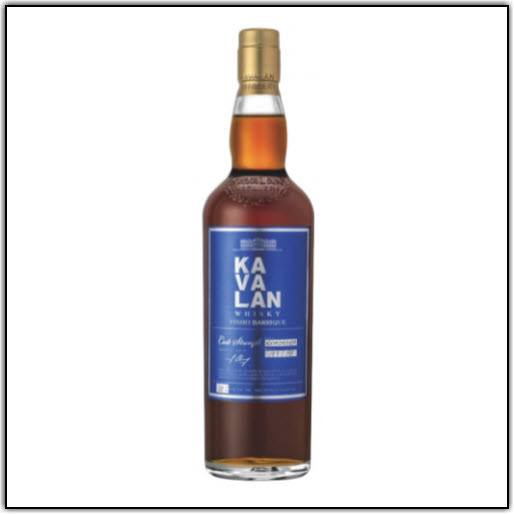 Kavalan comes in strong once again with their popular, super-premium Solist Vinho Barrique. Created through a unique and carefully crafted process, this exceptional whisky earned the title of "World's Best Single Malt Whisky" at the 2015 World Whiskies Awards by Whisky Magazine.
The imported grains are mashed and fermented in Taiwan before going through their special distillation process. This expression is distilled in through lantern-shaped copper-pot stills that were once used by the Glenlivet Distillery. Because the stills are so small and such a unique shape, the whisky interacts closely with the copper, giving it a strong, pure, fruity profile.
The whisky is then aged in specially toasted and re-charred American oak wine barrels. These barrels have previously housed both white and red wine, which means a plethora of lovely flavors are imparted into the whisky.
On the nose, you'll find notes of vanilla, oak, and delightful fruit. This leads into a complex palate with notes of caramel, chocolate, and spice on the entry, followed by smooth, creamy notes of bourbon with a sweet finish of brown sugar.
3. King Car Conductor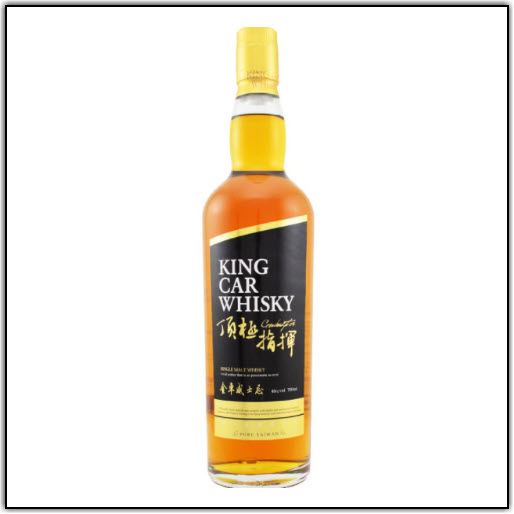 With a score of 94 points from The Beverage Tasting Institute, King Car Conductor is a Taiwanese whisky that should not be ignored. The company crafted this particular whisky to reflect the diversity of their own portfolio, which includes involvement in many industries such as aquaculture and biotechnology. It has a balanced, complex profile that tastes amazing when sipped, or would make one ultra-premium cocktail.
It's made entirely in Taiwan from imported malted barley and crafted through a unique process that adds distinct flavors to the profile.
On the nose, you'll find notes of maple syrup, dried fruit, and oatmeal. The palate offers notes of cinnamon, woody spice, cloves, butter, and dark driftwood. The finish is long and dry, adding to the profile's complex nature with notes of oak, caramel, and apples.
4. Omar Single Malt Bourbon Barrel Whisky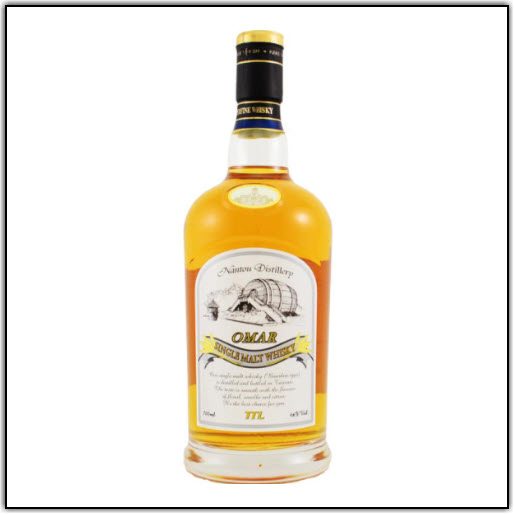 Produced by the well-known Nantou Distillery in Taiwan, Omar Single Malt Bourbon Barrel Whisky is one of two single malts made by the company. The other is aged in sherry casks and each has a single-barrel version of itself as well. This expression uses the standard bourbon barrel bottling and it's the favorite of the bunch for many.
The nose is strong and bold, with notes of wood, cereal, brown sugar, and almond nougat. Cinnamon, caramel, and citrus zest are present in the background, as well. The palate follows with similarly bold and aggressive tones, with notes of dark chocolate, baking spices, gingerbread, toffee, vanilla, and subtle ripe bananas.
It finishes a little simpler, with soft notes of honey and dried tropical fruits. The gentler finish is welcome and well-placed after such an intense experience on the nose and palate.
5. Kavalan Sherry Cask Single Malt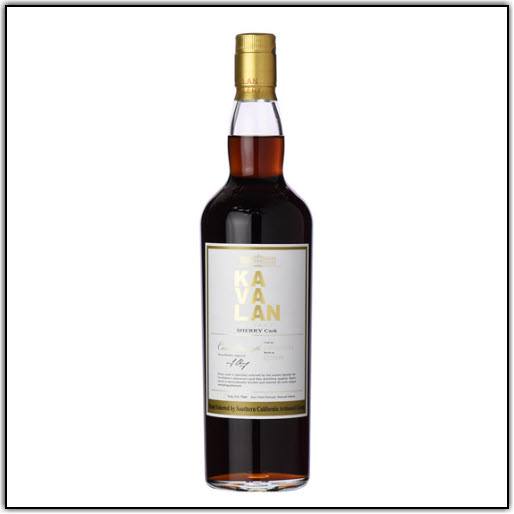 Kavalan is undoubtedly one of the most popular and successful distilleries in Taiwan. It's named for a term that refers to the country's earliest inhabitants who settled in the Yilan Country in the 16th century. According to legend, they settled here because they happened upon the land while out at sea and decided to stay after discovering how beautiful and bountiful it was.
The company has properly honored this history by going above and beyond with its consistent production of excellent whisky. Their Sherry Cask Single Malt is matured in top-notch Oloroso sherry casks and is bottled onsite with no chill-filtration or artificial coloring. It's a natural expression with a smooth, rich profile and a wonderfully complex character.
On the nose, you'll find sweet notes of chai latte, caramel coffee, geranium, cinnamon, and nutty tones. This is followed by a bright and lively palate filled with notes of fruit, salted raisins, caramelized apricot, saffron, and chocolate. It's a wonderful combination of warm, sweet, rich, and deep. The finish is just as sweet with delicious notes of creme brulee.
Kavalan Whisky Tropic Infusion
Kavalan is the largest and most successful distillery out of Taiwan, with a large and impressive collection of expressions available throughout the world. The ones listed here are among their top efforts, made with exquisite attention to detail and designed for both sipping and mixing up exceptional cocktails.
Perhaps a worthy runner-up, however, is the Kavalan Distillery Select which is made specifically for mixing. Many amazing cocktails call for a premium whisky, and Kavalan wants to deliver with this special expression.
The profile is pure, creamy, rich, and complex – adding perfect depth and balance to whatever cocktail you choose to try it in. Both the aroma and palate offer sweet, soft notes of tropical fruit, warm vanilla, and a floral touch. While the cocktail options are vast, there is one in particular that Kavalan recommends when trying out this mixing whisky, and it's a delightful tropical infusion:
Ingredients:
2 ounces Kavalan Distillery Select
¼ ounce banana liqueur
5 dashes angostura bitters
3 dashes black walnut bitters
Banana chip
Orange slice
Instructions:
Add all ingredients to a mixing glass and mix well until completely combined.
Strain into a rocks glass over one large ice cube.
Swipe the orange slice around the rim.
Place the banana chip on top of the ice cube to garnish.
This cocktail not only offers a unique and complex set of flavors, but it does well to show off Kavalan's effort to create the perfect mixing whisky.
If you'd rather start off with something simpler, however, they also recommend just mixing the whisky with some soda water and enjoying it that way. Begin by pouring your desired amount of whisky over ice before adding in the soda water to taste and stirring well.
You can easily adjust the soda water/whisky ratio here to create a taste you enjoy and an alcohol level you're happy with. This is a good way to enjoy any of Kavalan's expressions, as they're all made with a top-notch process to create rich and complex flavors. Once you're comfortable with the profile of your chosen Kavalan whisky, the sky is the limit when it comes to premium cocktails!