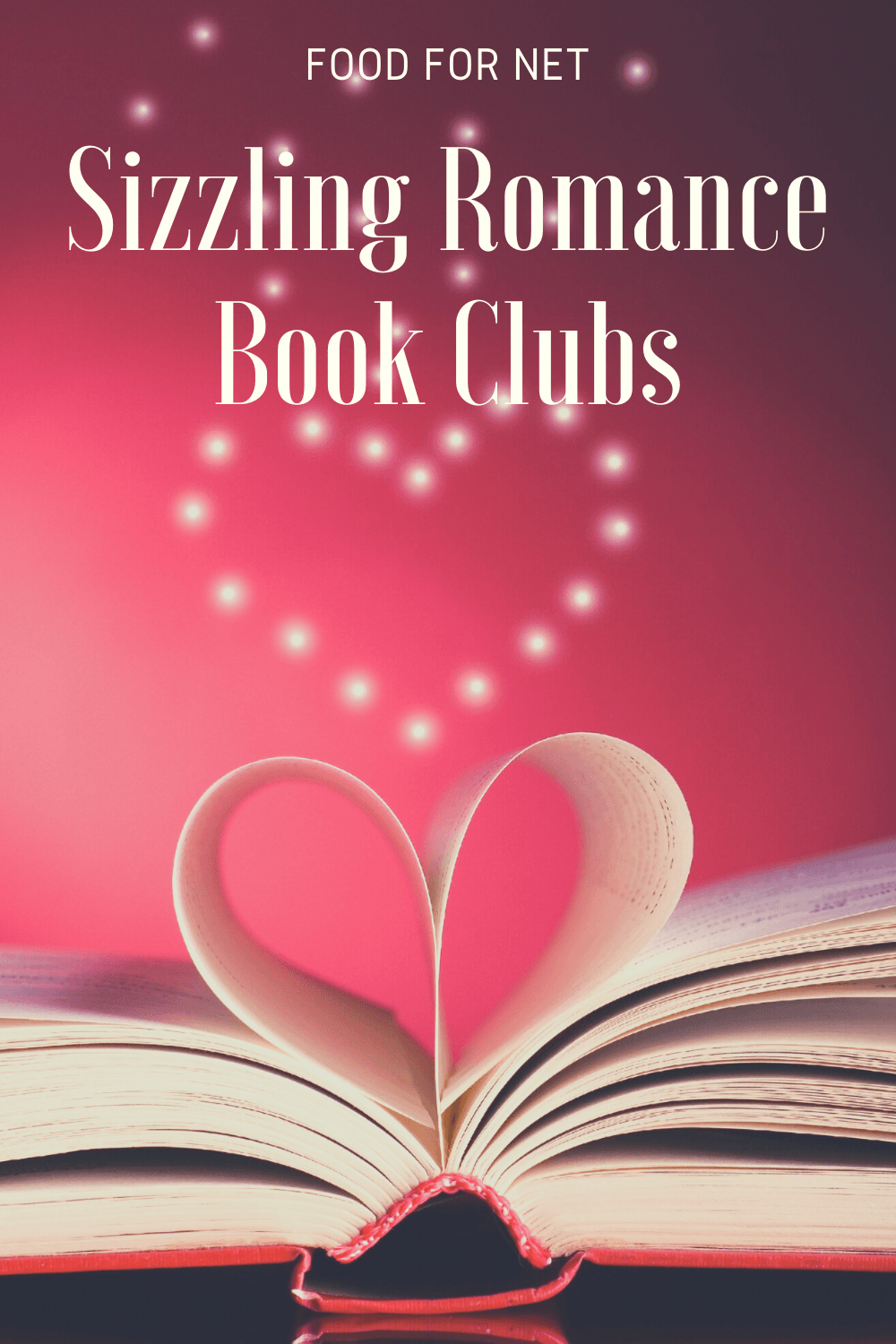 Modern romance book clubs can be a fantastic way to feel good and find fantastic romance stories. But, did you know that unlike many genres, romance books didn't come to light until around the 18th century? In the beginning, romance novels were quite different than the romance books we find today.
Early romance novels featured caucasian heterosexual couples, specifically female protagonists who overcome personal or social struggles while also finding and falling in love.
Though far tamer than many romance novels found in bookstores today, the modern romance stories still follow the hero or heroine overcoming obstacles and finding love and happiness in the end. However, what has changed are the relationships and main characters. In today's romance novels, the characters can come from diverse cultures, backgrounds, and sexualities.
Plus, there are well over 20 different sub-genres to choose from, like paranormal, cozy mystery, contemporary, historical, religious, and erotic. You might find romantic subplots in other types of books too, including horror books and comic books.
The world of romance novels has exploded over the years and is the most sought after genre in literature, boasting more than a billion dollars in sales each year.
It is no wonder there is an abundance of the romance of the month book clubs. Most of the romance subscription boxes include more than just books too. These subscription boxes often contain themed fun swag items such as personal care products, chocolate, and book accessories like bookmarks.
Also, depending on how voracious a reader is, the different romance book clubs offer various quantity options of books per month.

Romance Book Subscription Boxes
Romance Reveal Book Box
Totally Booked Crate
BAE Crate
My Coffee and Book Club
Romance Read of the Month Club
Bookworm Box
Love this Story Book Box
Bubbles & Books
Romance Reveal Book Box

Romance Reveal Book Box is a romance subscription company and does not offer books for individual sale. Additionally, as the name indicates, this is a romance only book club; however, they carry romance novels in several sub-genre options.
Reveal Book Box is unique in that you will get a surprise book each month; though they do share the upcoming authors, you won't know when those books will arrive. Some of the featured authors you may see in your book boxes include Lacy Black, Kendall Ryan, Julia London, and Jennifer Rebecca.
Romance Reveal Book Box employs over 40 romance novel enthusiasts who help select the club's novels.
Customers can choose from 4 different Romance Reveal Box options: 1 book with no swag, 2 books, 4 books, or 6 books.
All but the single book box includes swag, things like sample products, sweet treats, bookmarks, and more. All of the books are signed, though some have a signed bookplate instead.
After signing up for your book box club, you will then be able to choose which of the 28 subgenres you're interested in; you can select more than one, or you can choose all of them; some of the sub-genres and tropes included are: alpha hero, erotic, dark, mafia, romcom, and second chance.
Shipping costs between $3.95 to $13.95. The prices vary for shipping based upon the number of books you choose in your book box subscription. All orders are shipped using USPS.
Your book box will ship out within 10 days of your order date, and future boxes will renew on your initial order date.
At the time you're order ships, you will receive an email with the tracking information. If you lose the email or cannot find the email, tracking information is attached to your personal account on their website.
If in the event you don't like a book or it's a duplicate to one that you already own, you are welcome to go on The Reveal Book Box Swap Group on Facebook to connect with and exchange books with other members.
Totally Booked Crate

Totally Booked Crate was formerly known as My Guilty Pleasures. Totally Booked is a book subscription company that specializes in young adult fiction and romance. However, they do sell some items as individual sales, such as:
Previous months crates
Coffee mugs
Candles
Totes
Travel cups
Bookmarks
Themed book-related items and swag
Totally Booked offers 2 different subscription box options. The first is the Totally Booked Crate, a young adult book of the month club. The young adult book club comes in 3 options contemporary, fantasy, and random pick. Random pick allows the staff to choose your reading material for that month's box.
The romance book of the month club comes in 4 options new adults, romance, historical romance, and random pick.
Both subscriptions are available in 4 duration options:
Month-to-month for $23 per month
3 months prepaid for $66.50
6 months prepaid for $128.50
12 month prepaid for $234.50
All sales, regardless of it's an individual sale or subscription, are final. You must submit orders for the following month's book club no later than the 15th of the month. Books ship on the 20th or the next business day and subscriptions renew on the 1st of each month.
Regardless of whether you choose the romance or young adult club, your box will always include the following:
A new release or bestselling book from the genre of your choice
An exclusive candle
Swag items such as bookmarks
A sweet treat
Author's note and signed copy or signed bookplate
BAE Crate

BAE Crate is a romance-only subscription box; however, they have a sister company FAE that offers a young adult theme subscription box.
BAE Crate is a monthly subscription service; however, they do offer romance book boxes without subscriptions. In addition to their a la carte boxes, they feature quarterly sales for the previous month's books. Their romance novels include historical, paranormal, and contemporary selections.
Orders need to be placed no later than the 8th of the month because boxes go out the week of the 10th. Individual boxes cost $29.00 each, but if you sign up for a subscription, you will receive a discount rate of $26.83.
Each month is a different theme, and if you go online, you can check out what the next month's theme will be. Each of the boxes includes:
One hardcover booklet is either signed or a bookplate
Author's letter
4-6 swag surprises that match the theme of the book, such as bath and body items, jewelry, and book-themed gifts
In addition to their standard book of the month clubs, they offer a breakup recovery kit book box, which also changes and includes some fun surprise gifts.
My Coffee and Book Club

My Coffee and Book Club is a duo subscription company, bringing together books and coffee.
My Coffee and Book Club offers 9different book club genres:
Romance
Mystery
Acclaimed fiction
Acclaimed nonfiction
Sci-fi
Fantasy
Thriller
Horror
Can't choose just one? They also have a Surprise Me club that includes books from all different genres.
Each subscription box includes 1 pound of coffee, either whole bean or ground, plus 2 hardcover books from your chosen genre and a link for an eBook.
The Romance Subscription box is available in 4 different durations:
Month-to-month for $38.99 per month
3-month prepaid for $107.97
6-month prepaid for $203.94
12-month prepaid for $383.88
The more extended commitment period allows for a greater discount per month. The prices of the romance book subscriptions listed above include shipping.
My Coffee and Book Club has more than 20,000 books to choose from, so you will never have to worry about ever getting duplicates. A certified book collector chooses all of the books in their library to ensure only the best books are included in the club.
My Coffee and Book Club recognizes that signing up for a long-term membership to receive a discounted price may seem daunting. So you can cancel your subscription anytime, even if you signed up for a prepaid option. My Coffee and Book Club will refund your money except for the months already received.
The romance monthly book club is flexible, so you can choose to take a break and try out a different genre if you ever want to.
Romance Read of the Month Club

Romance Read of the Month Club is different from all other clubs in that the books you receive are free. The Romance Read Club sends romance e-books via email to its members.
After signing up, all you need is an email address; you will receive an email on the 2nd Friday of each month for a new eBook through Bookfunnel. The link you receive for that month's book is only valid for 30 days.
Bookfunnel is a website that helps new authors get their work out to the public. Together Bookfunnel and Romance Read bring readers and authors together.
Some of the authors featured in Romance Read's 2021 collection include Vi Keelan, Elle Kennedy, Corrine Michaels, and Penelope Ward.
Bookworm Box

Colleen Hoover is not just a best-selling romance author but also the founder of Bookworm Box. The Bookworm Box is a book of the month club that highlights romance and young adult genres.
What makes the Bookworm Box special is that Bookwork Box is all about helping others. Not only do all of their profits get donated to a variety of charities, but they also work to help new authors gain greater exposure.
So, when you sign up with the Bookworm Box, you know you will be helping others. Some of the charities they have worked with include animal shelters, food shelves, Dolly Parton's Imagination Library, Compass to Care, and more.
To date, Bookworm Box has donated more than a million dollars, helped 400+ charity recipients, and aided over 500 new indie authors.
Though Bookworm Box is a romance book of the month club, they also sell individual books, bookmarks, candles, themed pillowcases, book totes, jewelry, tumblers, and mugs.
The Bookworm Box romance book subscription comes in three options:
Digital for $9.99-$83.88

2 eBooks
Digital letter from the author
Arrives on the 25th of the month

Author Stalker Box for $29.99-$287.88

1 Autographed book
1 eBook
1 PinMate (collectible figurine)
Letter from the author
Bookworm box pen
Author swag
Free Shipping in the U.S.

Swag-Tastic Box for $39.99-$407.88

1 autographed book
1 eBook
1 PinMate (collectible figurine)
Letter from the author
Bookworm box pen
1-2 Swag items like totes, stickers, and postcards
Author swag
Free Shipping in the U.S.
Examples of some of the earlier romance subscription books and authors include:
Beholden by Rebecca Sharp
The F List by Alessandra Torre
Then You Happened by K. Bromberg
Love this Story Book Box

Love this Story Book Box is a romance book of the month club. They offer previous month's books for individual sale at a discounted price.
Love this Story has 5 different subscription options:
2 paperbacks and 2 ebooks for $35 per month
3 paperbacks for $45 per month
4 paperbacks for $55 per month
5 paperbacks for $65 per month
6 paperbacks for $75 per month
Each of the subscriptions includes the selected number of books along with a hand-selected swag that matches that month's theme. Some of the previous paperback books Love this Story Book Box included in their club were:
Ascenders by C.L. Gaber
Say You Need Me by Carrie Lomax
Perfectly Lonely by Jessica Marin
Bubbles & Books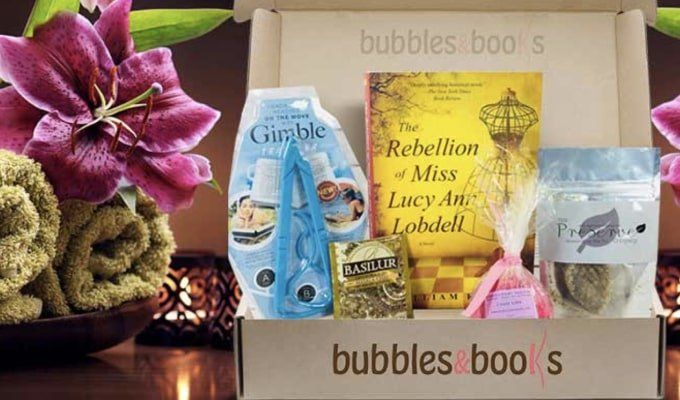 Bubbles & Books is all about self-care. The boxes provide you with reading materials, along with everything you need to enjoy your books in the bath. The bath products are often luxury items and can include things like bath salts, bubble bath, bath bombs, and more.
There are 3 main versions of the club to choose from:
Standard for $29.99/month (+ shipping). Contains 1 new release paperback, at least 5 eBook downloads, and 3-5 items for your bath or body.

You can choose between Contemporary Romance, Mystic Paranormal Romance, Swept Away Historical Romance, or Mystery & Thrills as the genre for your physical book.

Luxury for $46/month (+ shipping). Contains 2 new releases. 5+ eBook downloads, and 5-7 products for the bath or body.

You can choose between Contemporary Romance, Mystic, or Swept Away as the genre for your physical books.

Digital bubbles for $25/month. Doesn't contain any paperbacks, just 5+ eBook downloads and 3-5 bath products.
The boxes are sent out between the 18th and 21st of each month. You can also send the company an email if you want to change the genre of your subscription.