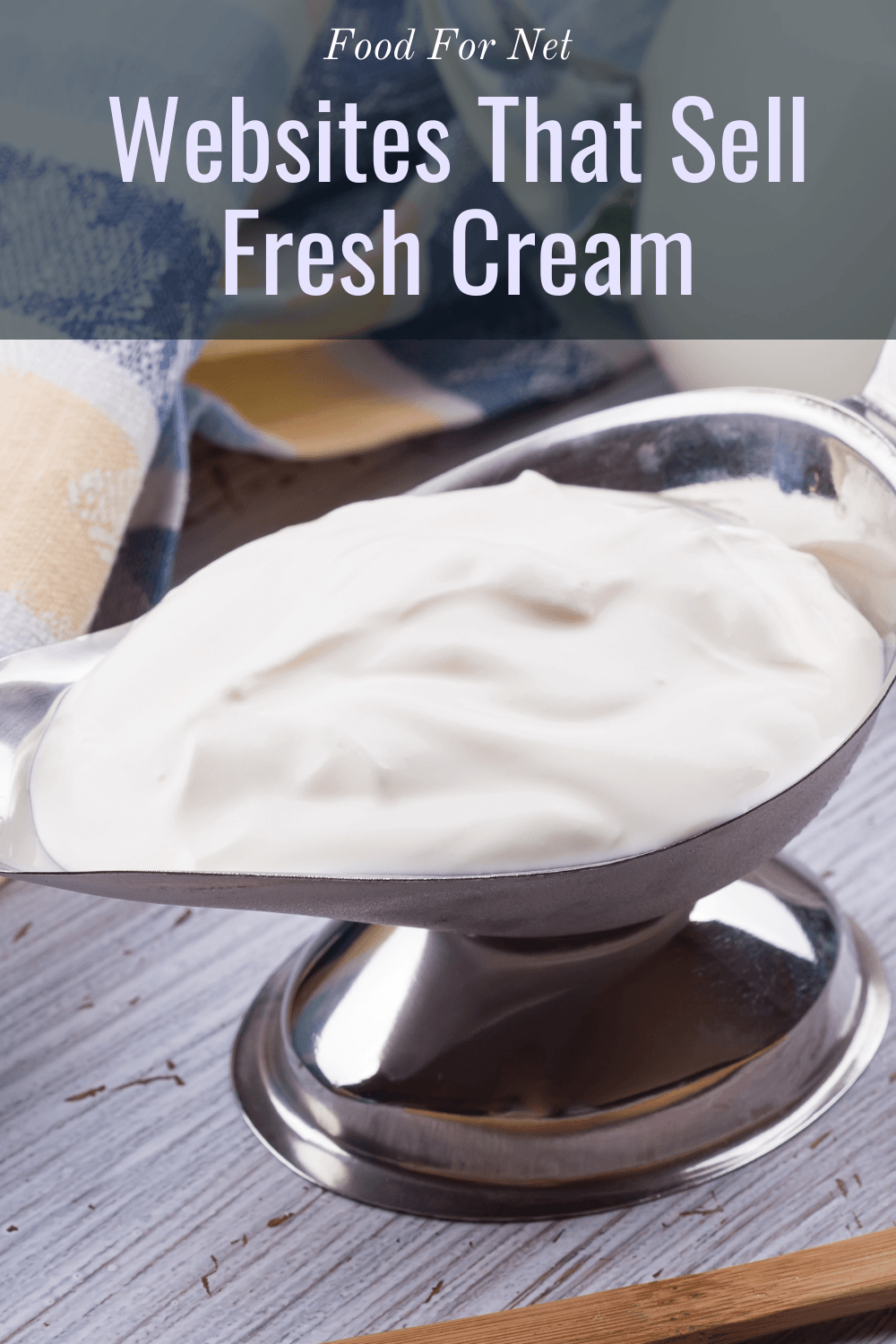 Cream isn't usually considered a "health" food and therefore, many tend to avoid it or at least use it in very small amounts. If we're talking about heavily processed and flavored creams full of sugar, limited use is smart.
However, fresh, natural, organic cream isn't so bad for you and even comes with some health benefits. While it is higher in calories, even a half-cup of heavy cream contains three grams of protein and other nutrients like vitamins A, K, D, and E, calcium, phosphorus, and choline.
All of these nutrients are essential to your health in different ways. For example, vitamin A contributes to eye health and immune function while choline is crucial for good metabolism and early brain development. Calcium and phosphorus are both essential for healthy bones.
So, cream isn't necessarily something you need to avoid or feel guilty about using as long as you get the right stuff. This is why it's useful to buy fresh cream and milk online – these sources are often more transparent and you'll have more choices.
Look for cream that is natural and organic. This means you won't get any artificial preservatives, and the cows the milk came from won't have been treated or injected with anything artificial either. This is essential for cream that's high-quality and legitimately good for your health.
Knowing these facts also gives you confidence and peace of mind, meaning you can use the cream for your desired purpose without worrying or feeling guilty.
While you're at it, you might consider other foods that you can order online, like beef or fresh bread.
Where to Buy Fresh Cream Online
Wegmans
HEB
Fresh Direct
1. Wegmans

Wegmans is a large online grocery store that wants to help you live a healthier life through the food you eat. They have built a solid reputation for giving it their all every day and providing only the best quality food. They are known for their helpful and knowledgeable staff, both in-store and online, including chefs that aid in preparing the most delicious meals. They also strive to provide the freshest ingredients possible.
They do this, in part, by partnering with more than 400 local family farms. Working closely with farmers themselves allows them to get fresh products and ingredients all the time, rather than buying in bulk and letting things sit on the shelves. They've also built a brand of their own, focusing on foods and ingredients that are natural and organic.
In terms of cream, they have both light and heavy options. Both varieties are sourced from local farms and come from cows that are never treated with artificial hormones, and you can taste the difference. Their light cream is ultra-pasteurized and their heavy cream comes pasteurized as well as ultra-pasteurized. Cream is a small ingredient that many may deem insignificant, but Wegmans pays attention to every detail and does it right every time.
This philosophy is applied to every product in their store, and their selection is vast. They have items in all major categories, such as meat, produce, seafood, cheese, bakery, and more. They also have a selection of prepared foods, such as pre-made salads, sushi, soups, pasta, chicken dinners, pizza, and more. Whether you want to stock up on easy meals or find healthy ingredients, Wegmans has you covered.
Wegmans offers delivery throughout the United States, you can enter your zip code on the website to get shipping details for your location.
2. HEB

HEB began as a small store in Texas, run by a woman trying desperately to take care of her sick husband and their three young children. She had $60 to her name and she used it to open a small grocery store in 1905. Since then, HEB has grown into a successful family of stores offering a wide range of grocery items. They operate many physical stores as well as an online store that delivers throughout the United States.
To begin with, the online store has all your basics. This includes fruits, veggies, meat, seafood, bread, dairy, pantry items, beverages, and frozen food. It's a great place to get your regular groceries done and stock up on other essentials. They also have sections for health and beauty, home, outdoor, babies, kids, pets, and everyday things like laundry detergent, batteries, cleaning tools, etc.
HEB offers their own brand of heavy cream as well as two others that are organic and also offer half-and-half. The HEB brand cream is ultra-pasteurized, grade A, and comes from cows that have not been given any artificial growth hormones. This is important as such hormones impact the quality as well as the taste of the cream.
They also offer a range of other services including catering, consultations with a dietician or nutritionist, and an in-house pharmacy. HEB works hard to meet as many of your needs as possible without compromising on the quality of their products or services.
3. Fresh Direct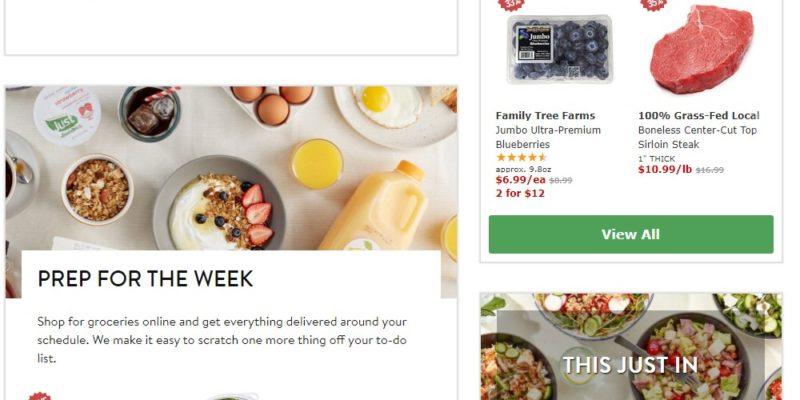 Fresh Direct is a unique grocery delivery service that strives to go the extra mile and provide you with a premium experience. They partner with many local farmers to provide you with the freshest, highest-quality fruits and vegetables out there. They also ensure they work with a good variety of farmers so they can offer a wide selection of produce each season.
They even have a specialty section where you can find some rarer items not available at most grocery stores. This includes fruits like dragon fruit, cherimoya, persimmons, papaya, and more. Specialty vegetables include eggplants, endives, fennel, okra, and more.
They also have a huge selection of meat. Poultry, dairy, seafood, deli, cheeses, pre-made meals, frozen food, grocery items, wines, and spirits are just some of the things that they offer. Each of these categories has so many items you can do all your grocery shopping and find some specialty things all in one place. For those that are on special diets, they also have sections specifically for gluten-free, organic, and kosher.
They have a few brands and types of cream to choose from, including regular heavy cream and heavy whipping cream, and lots of different flavored creams. Their creams are ultra-pasteurized to maintain freshness longer, and they are organic and all-natural.
In addition to offering an impressive selection of food and drink for delivery, they also keep you updated and educated on their home page. You can look at what's currently in season and find plenty of recipes if you're short on ideas for what to cook. You can also access information on their partner farms and see exactly which foods are coming from where and learn a little about the company.
Also on their home page is information about charities and other organizations that they partner with and/or support. You can read a little about what they do and Fresh Direct encourages anyone who can to donate a small amount, which can be done right on their website.
They don't offer nationwide delivery, but they do service a decent area. They deliver to locations in New York, New Jersey, Pennsylvania, Washington, Conetticiut, and Delaware. Specific details and prices are available on the website.
Things to Consider When Buying Fresh Cream Online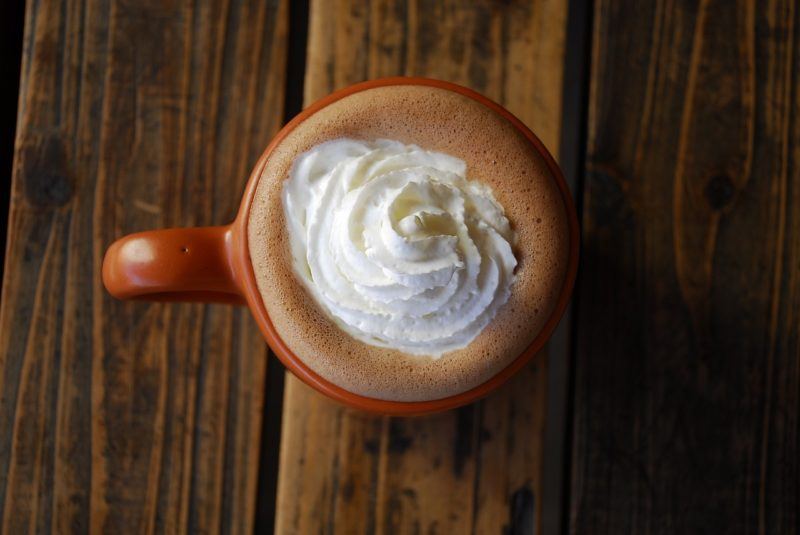 Cream may seem insignificant in the grand scheme of things, but there are still ways you consume it that are much healthier than others. If you're using it a lot, its a good idea to buy fresh cream online. This allows you to better see where it's coming from, how it's made, and other important details.
The Source
First, consider where exactly you're getting it from. Are you buying directly from a local farm via their own website? This is ideal as there is no middle man involved and the cream will get to you faster and fresher.
However, that's not to say third-party distributors are bad. Some offer a more comprehensive service and you can get everything you need, making them a convenient and economical choice. But, this means you need to examine their process and their quality standards. Make sure they partner with high-quality farms and are still delivering fresh products.
How the Animals Are Treated
This is important not only for the quality of the cream, but no one likes to think of an animal being mistreated for the sake of their product. The best cream comes from cows that have been allowed to live a normal, natural life and eat a proper diet. This means no injections, no artificial hormones or other substances to increase production.
This means your cream will be natural, healthy, and great-tasting.
Pasteurized or Not
This is an important consideration, especially when ordering online. Cream that's been pasteurized will last much longer once you receive it. It's a process by which the cream is heated slightly to kill any undesirable organisms in the cream that also, conveniently, increases its shelf life.
Many consider pasteurization necessary and will say that anything not pasteurized, or raw, is even unhealthy. For this reason, most cream you'll find will be pasteurized to some degree. But, you can often choose between regular pasteurized and ultra-pasteurized. The ultra-pasteurized cream is more heavily treated, but will last even longer.
What you choose to buy will be influenced by how much you're ordering and how long you want it to last.