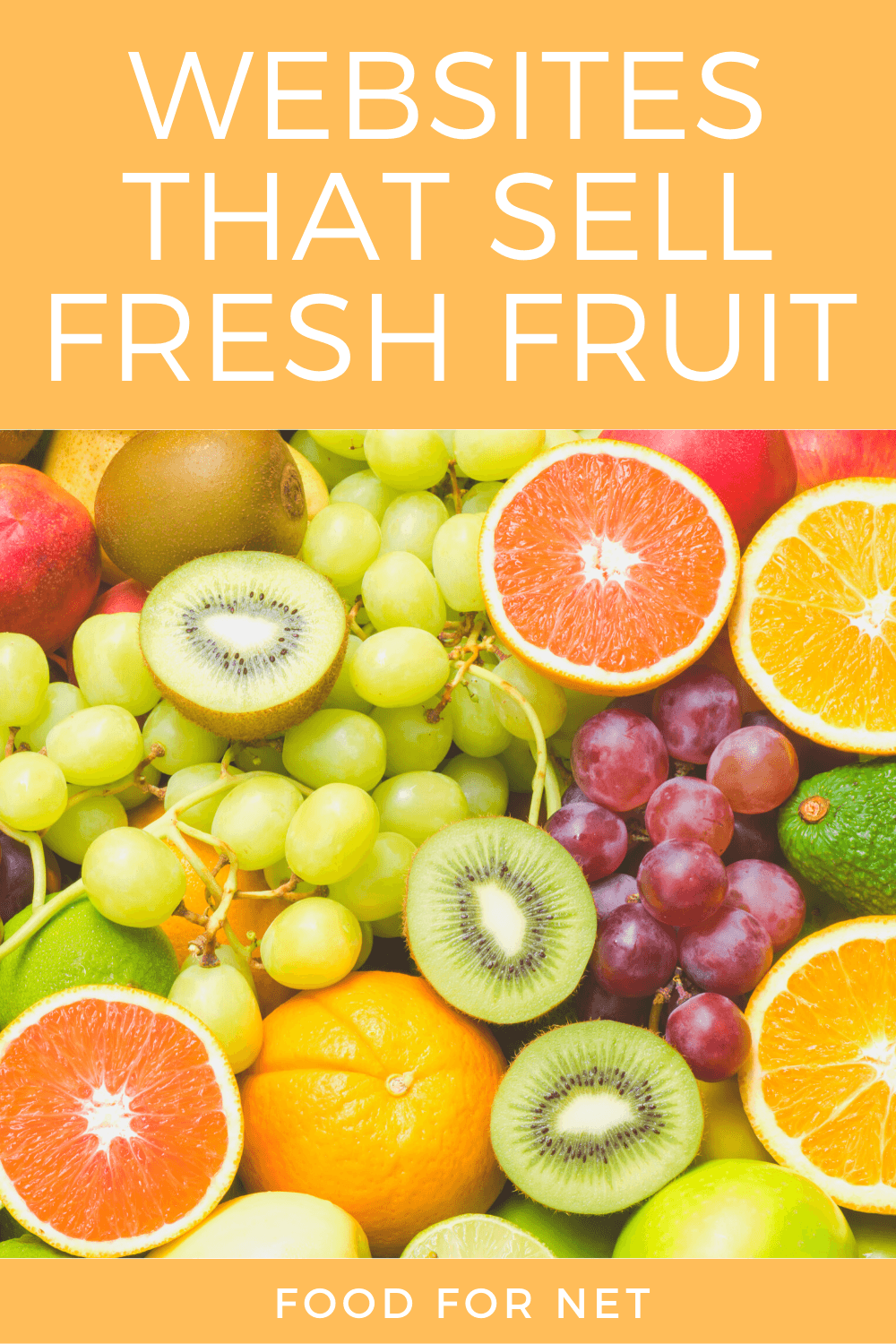 From basic apples and oranges to the rarest and most exotic of fruits from around the world, fruit is a staple in almost everyone's diet. Sweet, juicy, and nutritious, there's a type of fruit for everyone. Regular consumption of a good variety of fruit is a great (and tasty!) way to nourish your body and maintain good overall health.
Of course, there is always fruit available at your local grocery store. What a lot of people don't realize though, is that it's often better to buy fresh fruit online. Not only can you get access to a much better selection when shopping online, but it's often fresher and better quality. It's also easier to see exactly where it's coming from and support a local farmer.
A lot of the time it's the cheaper option, too. You're cutting out the middle man and farmers often sell their produce to customers at a lower price. If you subscribe to shipments and/or buy variety boxes, it often becomes even cheaper. And, you can't beat the convenience of home delivery!
Another great thing about a lot of online delivery companies is that they also offer a variety of other groceries. This can include dairy, meat, fish, baked goods, and more. This means you won't have to leave the house at all, you can have your entire order delivered, and it will all support local farmers and companies.
Where to Buy Fresh Fruit Online
Hale Groves
Kegel's Produce
Organics to You
Nature's Produce
1. Hale Groves

Hale Groves began in 1947 when Steve and Polly Hale started with a roadside fruit stand. They were passionate about local fruit and they wanted to share their passion – and the best fruit available – with everyone around them.
Since then, they've grown exponentially and become an online empire, providing delicious, premium-quality fresh fruit to all of the United States and several Canadian provinces. Despite their growth, they haven't lost their integrity, passion, or the care and attention they put into the fruit and their entire process.
Their fruit selection is vast and there are many different ways you can order. They have boxes of individual fruit, averaging around 6-10 pieces, sometimes more depending on the fruit. You can also buy variety boxes with a selection of different fruits, either for yourself or packaged nicely as a gift. They even have special themed boxes for different seasons and holidays.
They also have several monthly "fruit clubs" that you can subscribe to for regular deliveries. You can go for a seasonal subscription, meaning you get a selection of whatever is in peak season each month. Or, you can opt for something more specific. They offer things like citrus lovers, all seasons, spring fruit, winter-themed, etc.
If you want to go beyond fruit too, they have other gift baskets with chocolates, cakes, and other sweets and baked goods to go with a selection of fruit.
2. Kegel's Produce

Kegel's Produce has been around for nearly a century, always working hard to develop and maintain strong connections and relationships with quality growers and suppliers all over the world. Their vast network gives them an edge in quality, versatility, and market trends
They work hard to stay on top of popular trends and demands in order to keep their customers happy and informed. They also work hard to maintain top-notch customer service. Their customers service agents are available throughout the week until 5pm to take orders and answer questions.
If you want to create a custom order to be repeated again in the future, they'll customize it for you and keep it on file to make it easier next time. If you'd like to see how your food is being handled and processed, they do offer regular tours of the facility.
In addition to a huge selection of individual fruits and vegetables, you can also order fruit salads, trays, and vegetable blends. Everything is listed on their website, or you can download the full catalog of available produce to make it easier to browse everything.
They also have a variety of herbs, sprouts, dairy, eggs, flowers, nuts, pickles, and more. Their focus is on produce but they try to offer a little of everything so you dont have to go far to meet all your grocery needs.
3. Organics to You

Organics to You is locally owned and operated in Portland and has been offering produce and grocery delivery since 2001. They work closely with local farmers, growers, and other purveyors to bring you the freshest produce with the best selection possible. They make the process simple, all you must do is sign up and you'll get deliveries regularly.
They do the legwork for you and curate a box of fruits and vegetables based on what's in season each month. They do have several boxes available, including small and large sizes, a box for one, a kids box, a family size box, and either all fruit or all veggie if that's what you prefer. Once you select a main box, you can add things like bakery or pantry items, coffee, tea, meat, fish, and dairy. Then, you can select a frequency between weekly, every two weeks, or three, etc, up to six weeks.
They also offer beautiful gift baskets if you want to treat a family, friend, or a whole office. The baskets themselves are hand-made and filled with a variety of fresh and colorful fruit and other goodies. They'll even add a personalized note in the basket if you want.
Their delivery area covers many places throughout Oregon and Washington.
4. Nature's Produce

Nature's Produce is based in Los Angeles and is one of the largest produce delivery companies in the area. They proudly keep their customers happy by providing the best quality products, amazing customer services, affordable prices, and a flexible delivery schedule.
Not only do they offer a fast and reliable delivery service, but they take it a step further with incredible attention to detail. Their entire fleet is fully refrigerated for maximum freshness and their coolers are temperature and humidity controlled, as well.
They also keep detailed trends and forecast reports on hand which allows them to be open and transparent with their customers about price, quality, and supply regularly.
The company is also highly focused on sustainablity. They are passionate about keeping the earth healthy and maintaining its natural resources. They have many procedures in place to do this.
First, their enture facility is equipped with energy efficient lighting and automatic doors. They have water clarifiers for water waste that exits the facility, they avoid using unnecessary chemical cleaners or other toxic solutions, and they have an in-house cardboard compactor to ensure all boxes get recycled properly. These are just a few of the ways they are maintaining their dedication to sustainability.
In addition to fresh, high quality fruits and vegetables, they also offer a variety of other grocery options. This includes herbs, dried products, frozen fruits and vegetables, dairy products, and floral arrangements. Their commitment to quality spans across all these categories so no matter what you order, you know you're getting the best.
Things to Consider When Buying Fresh Fruit Online

Choosing where to buy fresh fruit online isn't always easy. Depending on where you live, there could be plenty of companies to choose from. So, it becomes a matter of considering your particular needs, along with which companies provide the service you need and the quality that you're looking for.
Variety
Firstly, do they have a good variety of items available? Fruits are a daily occurrence in most people's lives, but it can be boring have the same things over and over again. If you want a little variety, make sure they have plenty of different items available.
Fruit also tends to go hand-in-hand with veggies, so most companies will offer both. It's usually much easier when they offer both so you can get all you need in one place. Only having fruit delivered means you'd have to go elsewhere for your vegetables – either another online delivery company or the local grocery store.
Other Options
It's also a good idea to look at what other products they have available, outside of fruits and vegetables. Many larger farms will also offer meat, dairy, herbs, baked goods, etc. This means you can do your entire grocery shop with them and not have to worry about going out at all.
Not only is this convenient, but it means you're giving that much more support to a local farmer.
Delivery Process
Lastly, what is their process like? If you're looking to regularly purchase your fruits, vegetables, and/or other groceries online, it may be worth looking into a company that offers automatic, regular delivery.
For some it may not be too much trouble to go online and create an order each week, but for others it could be a hassle.
If you don't want to have to think about it every week, find a company that will automatically re-deliver your order each week, or at your desired frequency. Many allow you to modify your order at any time, too, if you ever want to change it up.