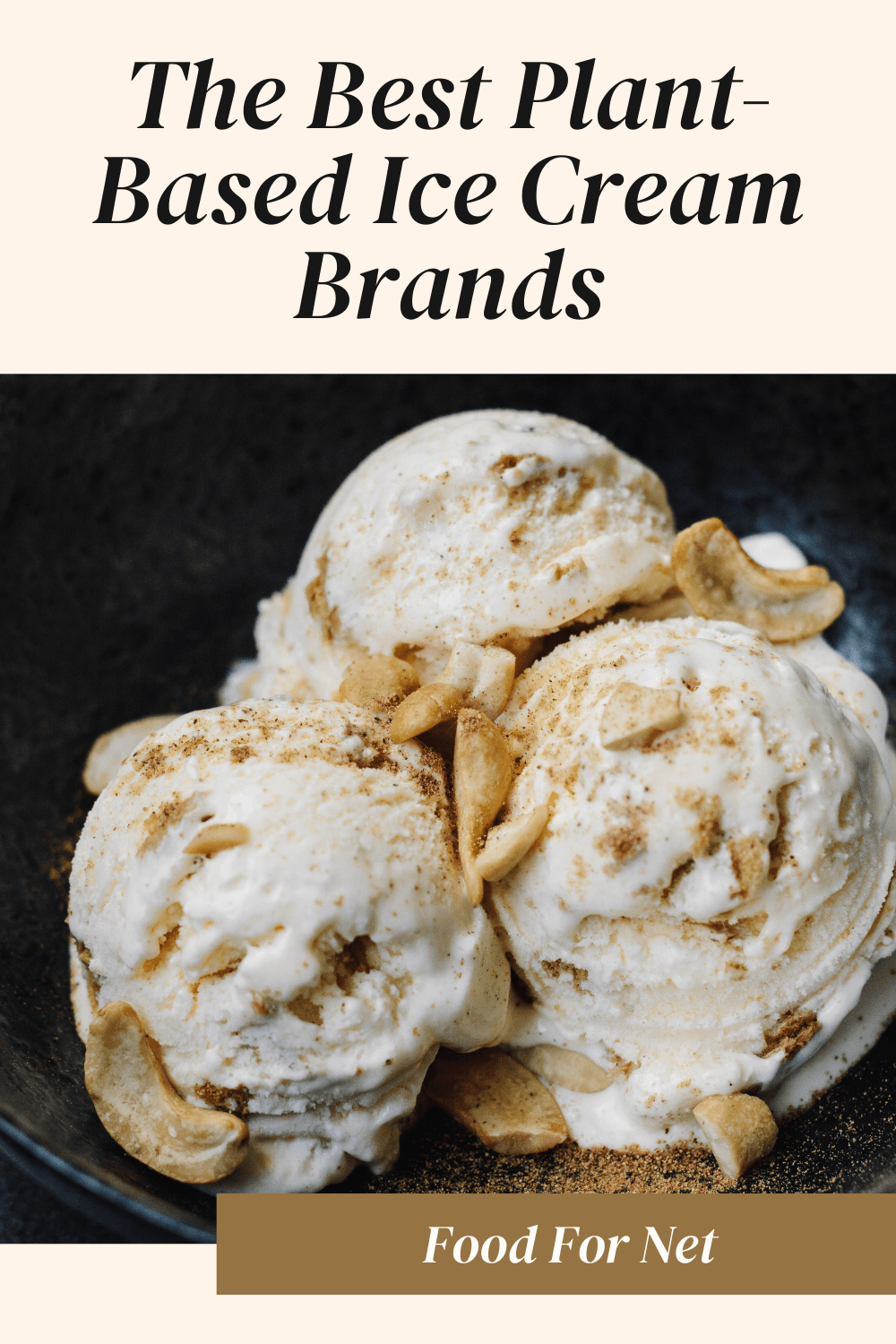 Ice cream is a classic summer treat for kids and adults alike. You can make ice cream with just about any flavor, meaning there's something out there for everyone if you look hard enough. However, ice cream isn't without its challenges. Regular ice cream is dairy-based, of course, which automatically means there are some people out there who physically can't eat it.
Others have health concerns with dairy products, while others still are worried about the ethical sourcing of ingredients and the treatment of the cows used to produce the milk. Humane treatment of animals is a huge concern in the dairy industry and unfortunately, it can be hard to find companies that do it right. This is why many choose plant-based ice cream. Not only is it much better for your own health, but it's also significantly more eco-friendly, and there are no animals used at all so that's not even a concern.
Many plant-based ice cream alternatives have the additional benefit of actually being healthy, to a degree. Ingredients like coconut oil, natural extracts, and various proteins are common. One brand featured here even uses avocados which have incredible health benefits.
There are many reasons to go plant-based with your frozen desserts, but you want to make sure you're getting a comparable experience. The following few brands offer just what you're looking for in terms of both flavor and texture, without all the problems!
The Best Plant-Based Ice Cream Brands
1. Oatly Vanilla Frozen Dessert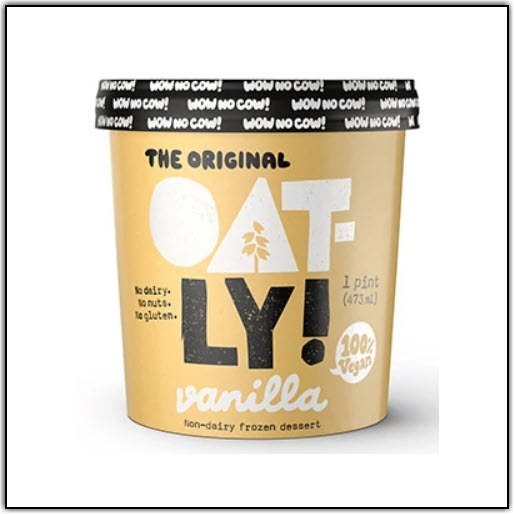 Oatly has put together a handful of plant-based, healthy ingredients to recreate your favorite vanilla ice cream – entirely dairy-free! There's nothing like the sweet sensation of a smooth, creamy spoonful of ice cream and that's exactly what you get with these delectable frozen desserts from Oatly.
They have several flavors to choose from, all of which are made from premium, plant-based oat milk with the help of coconut oil, a little sugar, and a few other simple ingredients to create the flavor and texture you want. The vanilla flavor even uses real vanilla beans in the making of its classic taste.
Other available flavors include classics like chocolate and strawberry with some fun ones like salted caramel, mint chip, and coffee. All are made with the same quality ingredients, attention to detail, and carefully crafted recipes. If you love dairy products but don't want dairy, they have a large selection of other products as well including plant-based yogurt and milk.
2. Nick's Vegan Ice Cream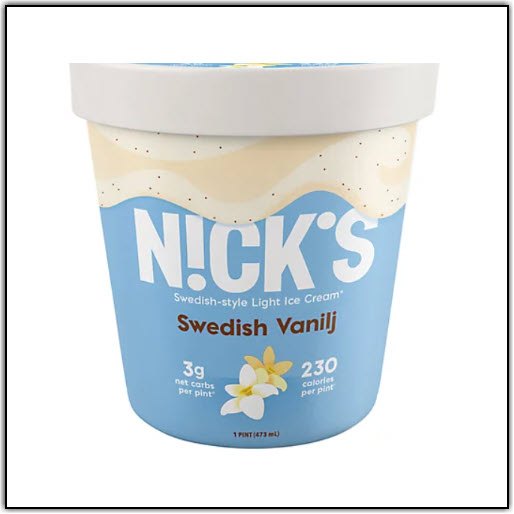 Nick's is a company that's very passionate about ice cream and other sweet but healthy snacks. They have a whole world of flavors, types, and styles available. They even have a collection of keto-friendly snack bars with sweet flavors like nougat and chocolate.
They have a collection of "light" ice cream which is made specially to be low on calories but still just as tasty as you want ice cream to be. Their vegan category has seven flavors, starting with the classic vanilla.
With ingredients like whey protein, almond protein, and real vanilla beans, this soft and creamy ice cream is so sweet and decadent, with real flecks of vanilla bean in the ice cream to add more potency to the flavor. This ice cream is also keto-friendly, uses no added sugar, and contains only 260 calories for an entire pint. Other vegan flavors include strawberry, hazelnut fudge, chocolate, mint chip, caramel, and peanut butter.
They do carry a selection of regular dairy ice cream, but even then, they do their best to use healthy and wholesome ingredients. For example, their sweeteners are all made from plants, including birch sugar, monk fruit, and stevia.
3. Coconut Bliss Legendary Cookie Dough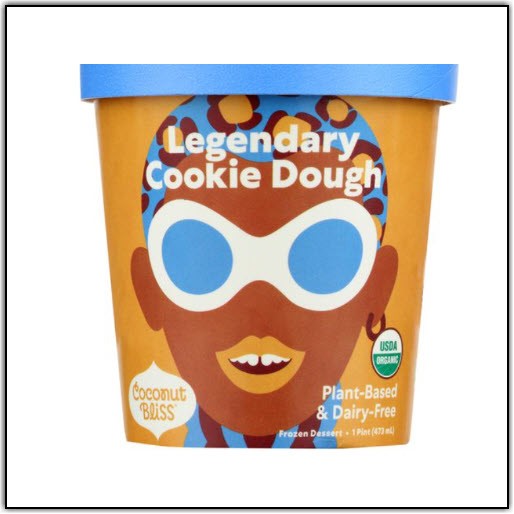 Vanilla and chocolate may be the "classics" but many people go just as crazy for cookie dough flavors. No one can deny the risks of eating actual raw cookie dough, whether straight from a carton or worked into ice cream. So, many companies like Coconut Bliss have done their best to recreate the flavors of cookie dough, without the risks of cookie dough.
These guys have taken it a step further even, and done so with plant-based, vegan-friendly ingredients! Coconut milk is the star here, with "cookie dough" made from oat flour, coconut sugar, coconut oil, cocoa butter, and a few other ingredients that work together to create the soft, chewy, tasty bits of cookie dough that you'll never believe isn't even real. The best part? Everything on the ingredients list is organic.
Their ice cream is healthy and so is their packaging, it's 97 percent bio-based, made from non-GMO sugar cane husks. By not utilizing any animals and going eco-friendly for the packaging, they have one of the most environmentally friendly processes out there.
4. Nadamoo Organic Chocolate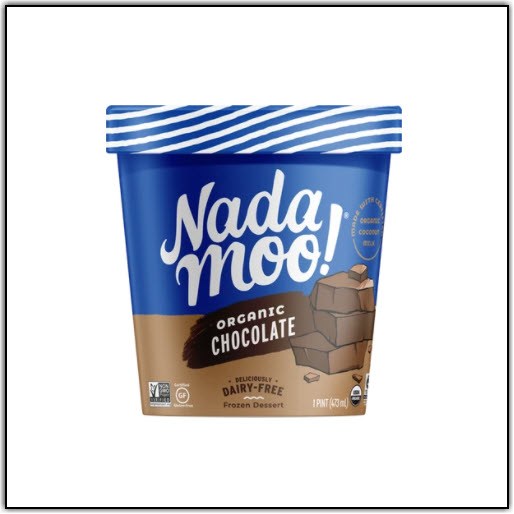 Chocolate is right up there next to vanilla when it comes to popularity, so it's a good thing Nadamoo has come up with such a fantastic plant-based alternative to chocolate ice cream. Not only is it dairy-free but this one is all organic!
Coconut milk is the base here, with other ingredients like agave syrup, tapioca, and organic cocoa powder working to create the creamy texture and sweet chocolatey flavor you're after. Agave isn't something you see all the time, but Nadamoo likes it because it's vegan right off the bat and it's easy to source this ingredient ethically and sustainably. Their chocolate is a fan-favorite, but they offer other classics as well such as vanilla, mint chip, and cookies and cream.
The company was born as a passionate and driven family operation and it's stayed that way. It started in 2004 with the very first batch of coconut milk ice cream made in their own private kitchen. It's grown exponentially since then, with many milestones. Today they have their own shop, are available at Whole Foods, and can be easily purchased online.
5. Cado Simply Lemon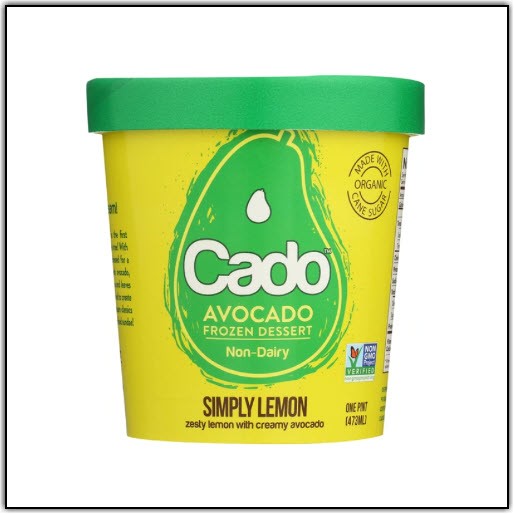 Cado Simply Lemon plant-based ice cream is the perfect solution when you want something a little different from the traditional, creamy vanilla or chocolate flavors. The flavor is light, sweet, and a little zesty with a signature touch of citrus. This is accomplished with ingredients such as organic cane sugar, lemon oil, avocado oil, and actual avocado puree.
That's another thing that sets Cado apart – their ice creams are made from avocados, not that you'd ever know from the taste! While avocados don't have the sweet flavor required for ice cream, they do offer the perfect texture.
Cado uses the same avocado base to create many other wonderful flavors, such as the classic vanilla bean and some more unique ones like chocolate mud pie and amaretto chip.
Cado is a family-based operation and they strive to make things as fresh as possible. This means freshly picked and carefully ripened avocados for every batch. Not only is Cado ice cream dairy-free and plant-based, but they offer all the nutritious benefits of avocado, without sacrificing the sweetness of ice cream.
Easy Homemade Plant-Based Ice Cream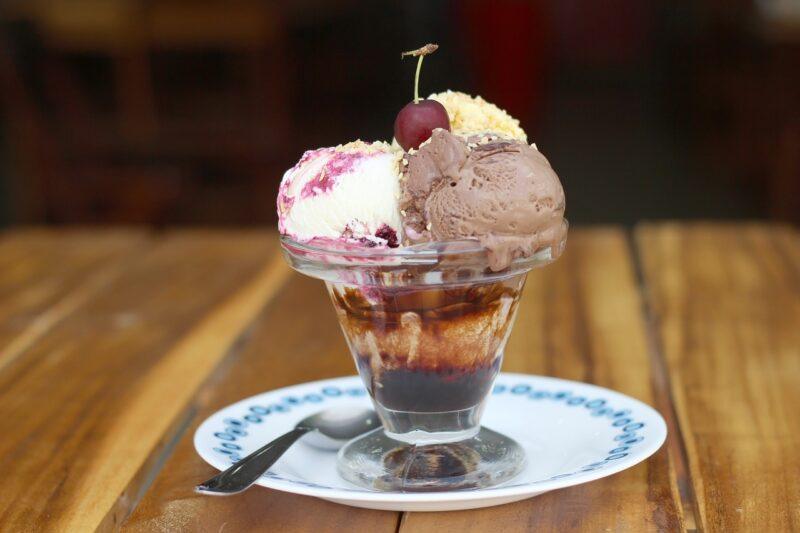 The brands listed here have made themselves into ice cream experts, creating all kinds of masterpieces from basic classics to complex and interesting new flavor combinations. These products are easy and convenient without sacrificing health and quality.
However, if you're willing to go the extra mile, it's possible to make some healthier, plant-based ice cream recipes at home with just a few simple ingredients. Your ice cream may not be as fancy as the store-bought cookie dough laced with chocolate but it'll be just as refreshing!
Simple Strawberry
This recipe features ingredients that are so easy, you may actually have them all at home right now! Strawberries, bananas, cashews, dates, and almond milk are all you need. Store-bought almond milk is just fine, but homemade is even better. If you want to try and make the almond milk as well, this recipe will point you in the right direction for instructions on that as well.
The result here is sweet and creamy. It only takes about 15-20 minutes to make and it's a nice healthy treat for everyone.
Creamy Chocolate
With another list of simple, plant-based, and healthy ingredients, this delightful chocolate treat is sure to be a hit with the whole family. Using full-fat coconut milk, agave syrup, and vegan dark chocolate, it's a delectable treat that's made even better with some nuts sprinkled on top.
The prep for this one is a little more involved, but the result is worth it. The recipe does call for chopped pistachios as they go incredibly well with the chocolatey flavor, but they are completely optional if you're not into chunky ice cream, or if you're allergic.