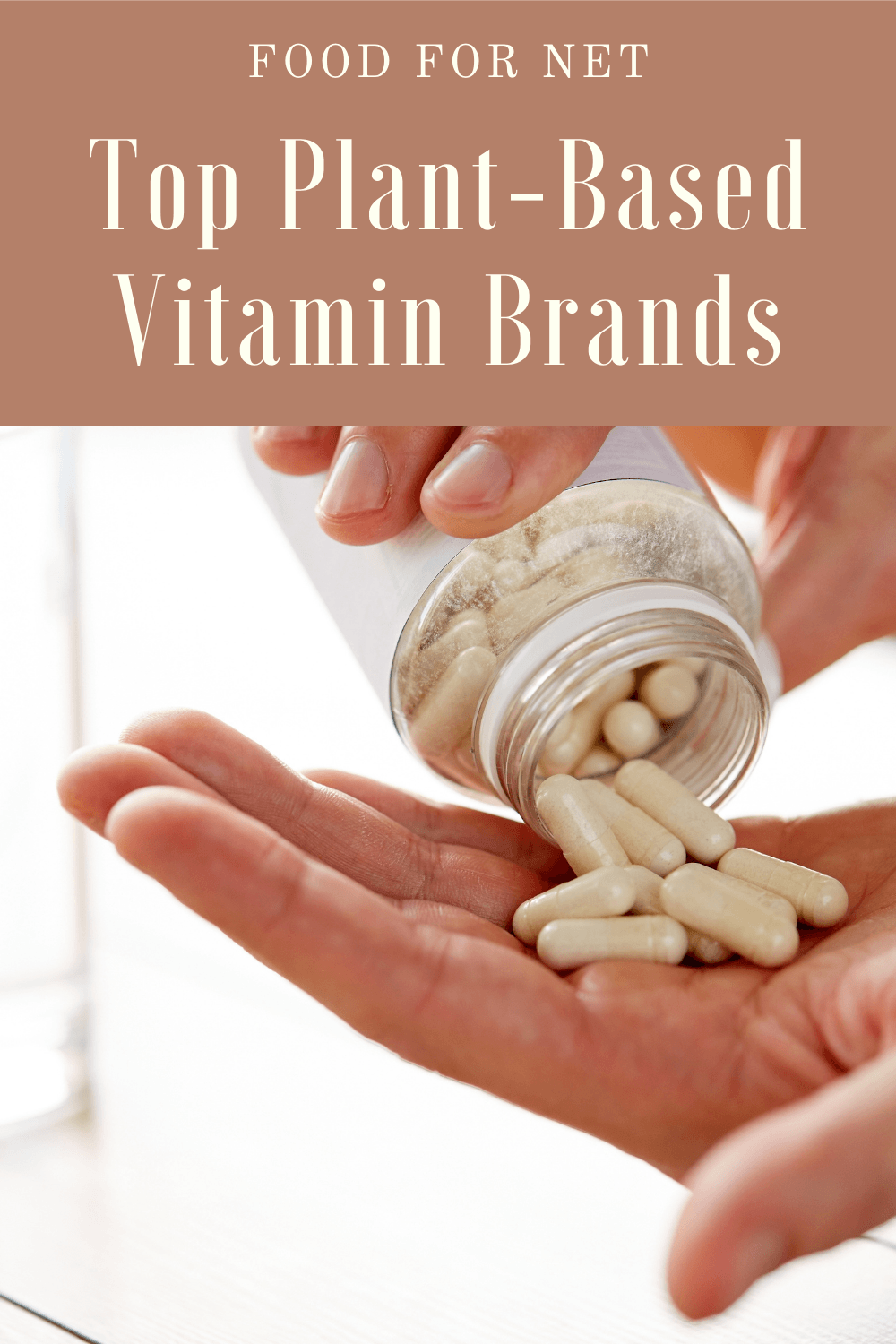 While the vitamins, minerals, and nutrients we need to keep us going are all available in the foods we eat, some are more abundant than others. Even when they are easy enough to obtain through your diet, it can be tough to get enough of everything at once every day! This is why many people rely on vitamins that can be taken in pill or liquid form. There's absolutely nothing wrong with taking vitamins, it's often a smart thing to do, but you must be careful you're taking products that are genuinely healthy through and through.
Unfortunately, many vitamins are packed with fillers or contained in unhealthy or toxic capsules. While they technically contain the vitamins you're after, some do more harm than good, and the vitamin may not even be absorbed properly. This is not the case for every vitamin on the shelf, but it's important you do your research and read the labels. It's also important to know if you need a single targeted vitamin, or a broader, more general multivitamin with smaller amounts of everything. This may require a visit to your doctor if you think you have a deficiency!
Many are also concerned about the ethics behind their vitamins and supplements and therefore have created a demand for plant-based vitamins – which many companies have stepped up to meet. Not only are the vitamins themselves sourced from whole food ingredients, but they also add no sugar, use no artificial preservatives, and ensure that they're using the most bioavailable form of the nutrient you're after. Many also include other nutrients that even further improve absorption.
The Best Pant-Based Vitamin Brands
1. Well Told Health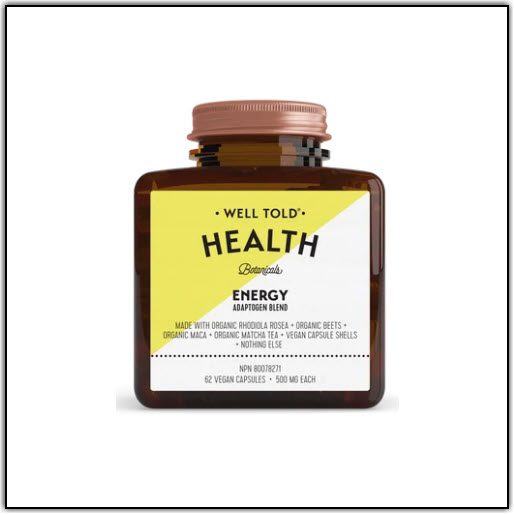 Well Told Health offers an extremely high-quality, effective, and science-backed line of powerful, plant-based vitamins and remedies. Many who aren't even vegetarian or vegan adore these products for their versatility, quality, and safety. They don't use anything harmful or artificial, only organic, plant-based ingredients.
Their collection of "daily essentials" includes things for stress, energy, sleep, inflammation, and more. They also have an "inner beauty" line that offers support from the inside out for things like skin health, aging, bloating, and more.
Not only do their products contain only the healthiest ingredients but they make it nice and easy to get your hands on them. They offer free shipping over $25 which is a nice low threshold, and once you find your favorites, you can set up a subscription so that you always get them on time and never run out!
Their vitamin D is the perfect example. It's sourced from organic portobello mushrooms, organic spinach, and organic quinoa to give you 1,000 IU of vitamin D, supplemented with antioxidants. These ingredients are also put together for a reason – they help the body absorb the vitamin D, so you get maximum benefits.
2. MyKind Organics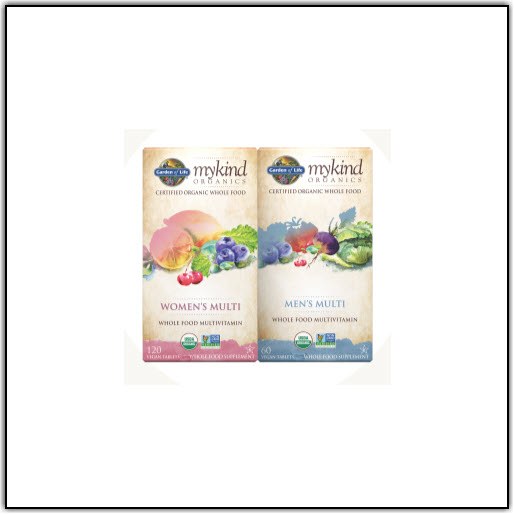 MyKind Organics is a wonderful line of organic, whole food vitamins and minerals. They are certified USDA organic, certified gluten-free, certified vegan, non-GMO verified, and made with no added sugar, sweeteners, colors, chemicals, or anything artificial. Bottom line – it contains plants and nothing else!
Their products are categorized into herbal supplements, multivitamins, and targeted nutrients. They also have gummy versions of some of their products for those that prefer this format. The targeted nutrients are perfect for those who don't get enough of these things in their diets, or who suffer from deficiencies. This collection includes things like calcium, vitamin C, D3, B12, and more. They even have different dosages to pick from to suit different needs.
Their herbal supplements are more limited, but they offer things like turmeric and elderberry for purposes such as recovery, nourishment, immune support, and improved sleep. Their multivitamins are broken down into men's, women's, and children's, as well as prenatal. They have a few different fruity flavors to choose from and they are available as gummies or tablets.
3. Abundant Earth Labs Multi-Vitamin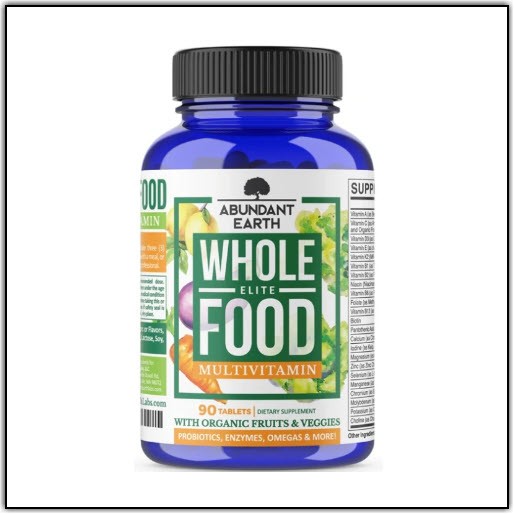 Abundant Earth Labs has created a powerful, healthy, plant-based multivitamin that works to help you feel your best while maintaining balanced nutrients and overall good health. Specifically, their multivitamin is said to increase energy, ease digestion, and offer a better sense of mental clarity as things become more balanced.
They're so confident in their formula and ingredients that if you don't actively feel the results, they'll give you a full refund. There is a long list of ingredients and nutrients present in this multivitamin, including a greens blend with alfalfa leaf juice, wheatgrass, spirulina, kale, cabbage, and more. The fruit blend contains many powerful superfoods like pomegranate, acai, blackcurrant, goji berries, and more. There is also a digestive enzyme blend, a probiotic blend, a mushroom blend, an omega blend – the list goes on, and it's all sourced from nothing but the earth itself.
4. Yuve Vitamins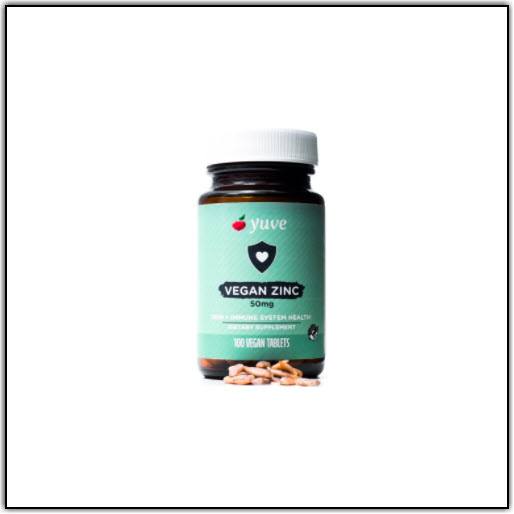 Yuve has a fantastic selection of vitamins and supplements that can work alone or together to support your health – depending on what you need. Not only can you have confidence in their healthy, wholesome ingredients but they're among the easiest to take as they provide almost everything in gummy and/or liquid form.
Examples of their quality products include probiotic gummies, enzymes, zinc, fiber, multivitamins, and more. They have formulas to support digestion, eye health, gut health, thyroid health, sleep health, even the health and strength of your hair and nails. All of it is vegan, plant-based, and wholesome. The ingredients on these vitamins always include whole foods like fruits and vegetables, and healthy extracts and powders.
Yuve was founded by a woman who lives a full, busy, and sometimes demanding life and she wanted to not only have more time but more energy from day to day. This spurred her to create Yuve so that you can get what you need easily through wholesome nutrition and easy-to-take supplements. With the right balance of nutrients, you'll have more energy, and Yuve makes it so that doing so has never been easier.
5. Mary Ruth's Liquid Morning Multivitamin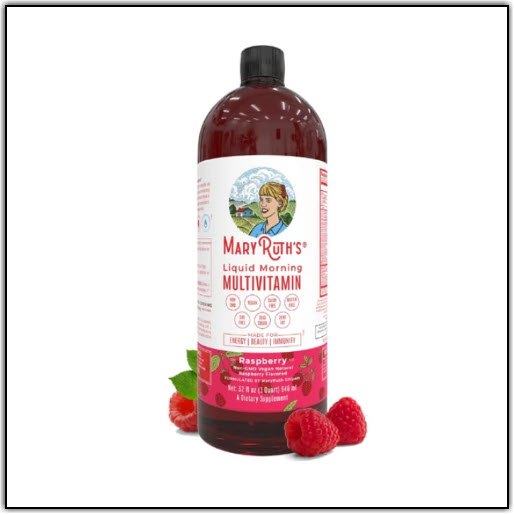 Mary Ruth's Liquid Morning Multivitamin is a healthy and powerful liquid vitamin that's meant to be taken in the morning to help you start your day off right. It's suitable for the whole family with its formula of vitamins, minerals, antioxidants, and amino acids. It's also suitable for those with a variety of allergies or insensitivities as it contains no nuts, gluten, dairy, wheat, soy, corn, or sugar. It's non-GMO in addition to being vegan and there are three yummy, fruity flavors to choose from.
Not only have they filled this morning vitamin with nutrients, but they've also used the most wholesome and bioavailable forms possible – meaning you'll get maximum absorption across the board. Wake up and feel great immediately with this tasty, easy-to-take vitamin designed especially for your family and your mornings.
What to Look For in a Multivitamin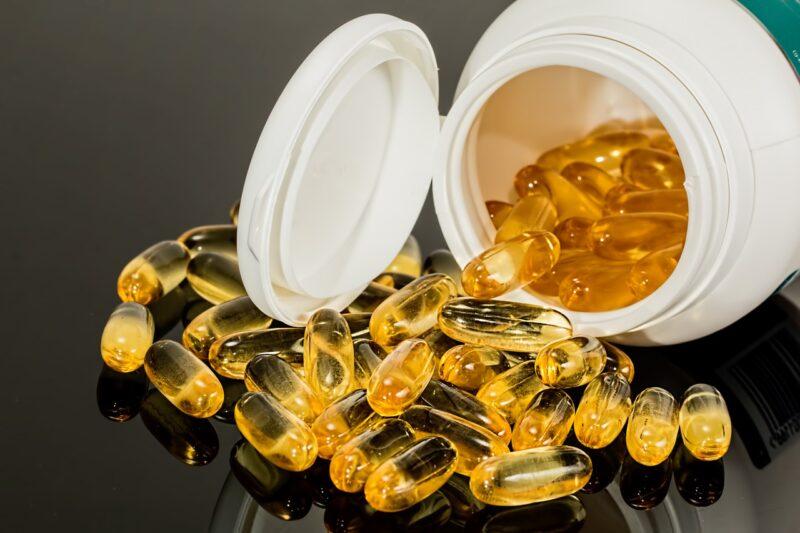 Multivitamins are popular because they're thought to help you balance out everything on a bigger scale by offering a plethora of vitamins and nutrients all in one. This is a great idea in theory, though it's often poorly executed.
That's not to say they're all worthless, though. Adding a quality multivitamin to your daily routine is a great idea, but you need to ensure what you're getting is well-made and worth it. There are a few main things to look for that point to the product being a truly healthy option as opposed to a cheap supplement made for profits:
100% Daily Value on Some Nutrients
One of the most common problems with multivitamins is that they contain such low amounts of all the nutrients included that none of them really do anything helpful. You can't have 100 percent of everything in the multivitamin. Calcium, for example, would make the pill too big to swallow at 100 percent. Other things like magnesium and potassium are kept lower to avoid drug interactions, and some vitamins shouldn't build up too much.
However, there are plenty that can be included at 100 percent, and they should be.
Micro-Nutrients
This one is very important. The big ones like calcium, potassium, iron, etc are, of course, essential and will be present in any multivitamin. What you need to pay attention to as well, though, are the micronutrients. Any multivitamin that leaves out things like thiamin, niacin, riboflavin, folate, vitamins B6 and B12, and vitamin D, aren't as robust and aren't as worth it.
The Form of Nutrients
Another way many companies cut corners and costs is by using the cheapest form of the nutrients you're after, but this also means they're the least bioavailable. Two of the most important nutrients in a multivitamin are calcium and magnesium, but there are many forms they can take.
For example, if you see calcium carbonate or magnesium oxide, don't bother. Calcium carbonate can leave calcium deposits in your body because of how poorly absorbed it is.
Frequency
Many multivitamins call for one vitamin to be taken per day, but to truly experience the benefits of a vitamin like this, it's actually better to take it twice a day. Look for multivitamins that recommend twice daily intake instead of once.