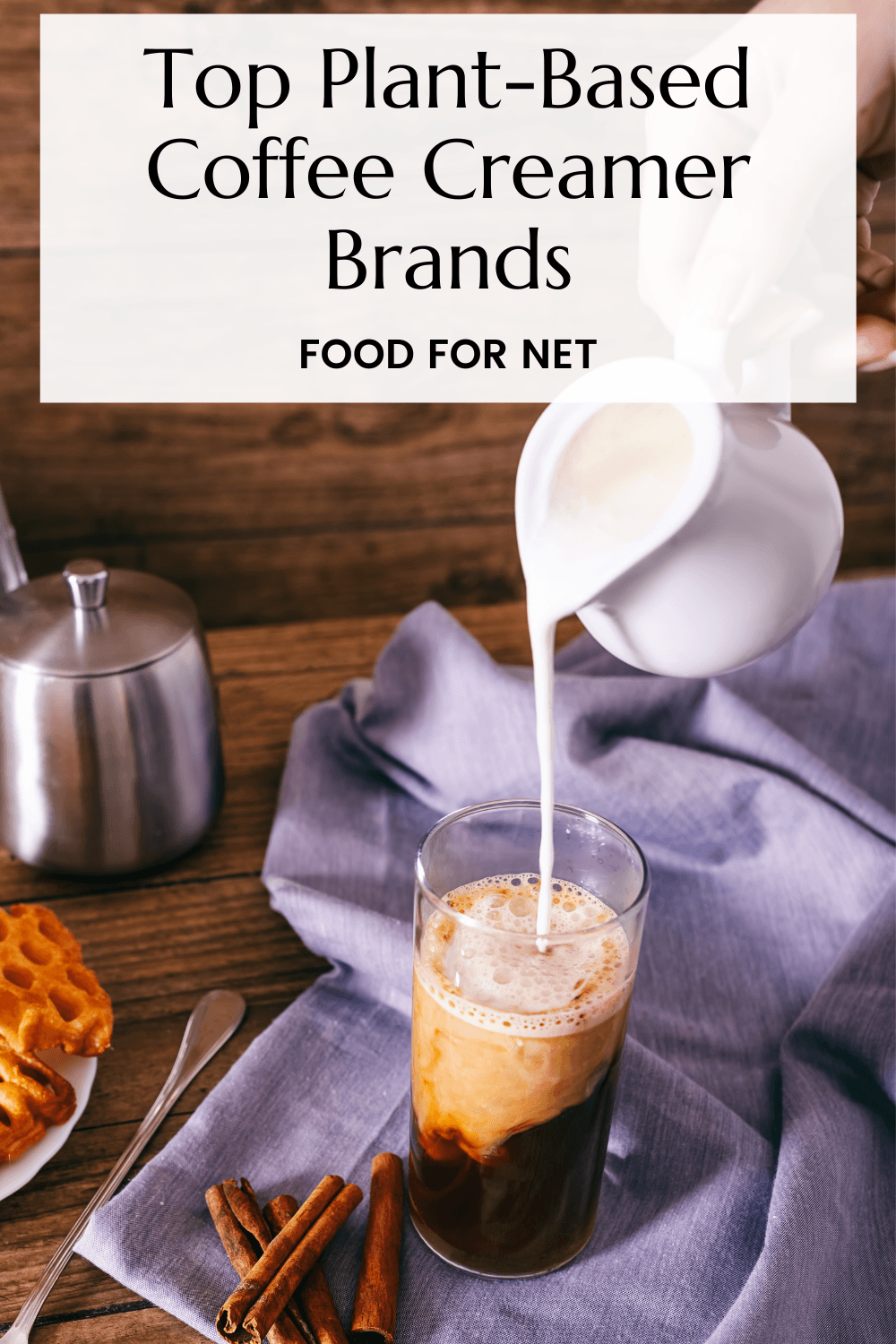 Coffee is an absolute staple in so many people's lives. Some grab it from their favorite shop on the way to work, others love making it at home. Some prefer a nice latte while others like it jet black. On average though, most people like their coffee with at least a little creamer. This not only cools it down but mellows out the flavor and reduces the bitterness and acidity in the taste.
However, coffee creamer is, most often, not healthy. It's full of sugar at best, and other undesirable and artificial ingredients at worst. It's also usually made from dairy so it's unsuitable for vegans, vegetarians, and even those with lactose intolerance.
It began as a need for a good non-dairy creamer, of which many exist! Taking it a step further though are those creating delicious and healthy plant-based coffee creamers. This allows an even broader range of people to enjoy their coffee to the fullest without worrying about health detriments. A bit of (good quality) coffee every day has many proven health benefits so the last thing you want is for these to be canceled out by a sugar-filled creamer.
The Best Plant-Based Coffee Creamer Brands
1. Califa Farms Coffee Creamers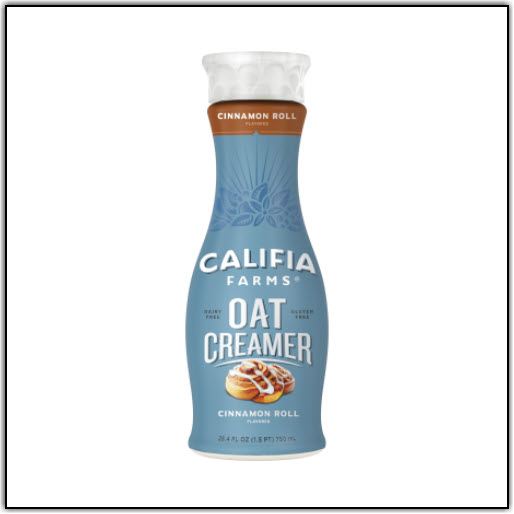 Califa Farms offers many amazing plant-based products including milk and juices in addition to their coffee creamers. They also sell their own line of cold brew coffees if you're looking for something to go with their yummy and nutritious plant-based creamers.
Besides being plant-based, they include healthy and beneficial ingredients. They also have both low and no-sugar options so that all can enjoy healthy cream in their coffee. They have a variety of options, with some made from oat milk, almond milk, and coconut cream. Flavors range from hazelnut and French vanilla to caramel and cinnamon roll.
In addition to the respective base of milk or cream, other ingredients include sunflower oil, minerals, and sea salt. The formulas are simple and clean, moderate in calories, with some calcium, potassium, and more to boot.
2. Blue Diamond Almond Milk Coffee Creamers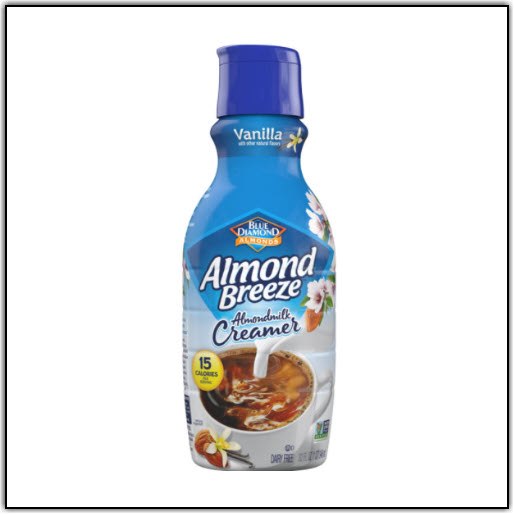 Blue Diamond Coffee Creamers keep it simple with minimal and wholesome ingredients and subtle, refreshing flavors. They're meant to mellow out and add to your coffee in a delicious but healthy way. Ingredients include almond oil, sunflower oil, pea protein, sea salt, and natural flavors.
In addition to being plant-based and vegan, these creamers are cholesterol-free, contain no artificial flavors or saturated fats, and are completely gluten-free. In addition to regular almond milk flavoring, they've also got vanilla, caramel, and sweet creme flavors to pick from.
They also have several plant-based milk products that blend almond milk with coconut milk, offering an unsweetened version and a banana flavor that's blended with real bananas. They also have several shelf-stable options for those that like to stock up or perhaps just don't use their almond milk too often.
3. Coffee Mate Natural Bliss Coffee Creamers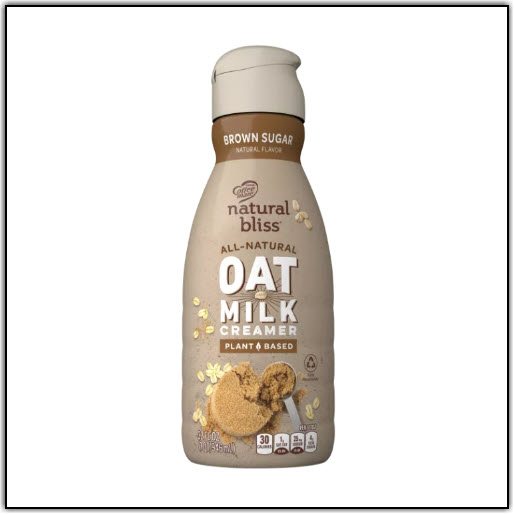 Coffee Mate Natural Bliss Coffee Creamers are healthy and wholesome with several flavor options available. Flavors include brown sugar, caramel, sweet creme, and vanilla. The vanilla comes in almond milk or oat milk, while sweet creme can be almond milk or coconut milk if you have a preference.
Their coffee creamers promise to be all-natural with no GMO ingredients, no artificial flavors or colors, and free from gluten. There are only 30 calories per serving and ingredients are simple and include milk, cane sugar, coconut oil, baking soda, pea protein, molasses, and natural flavor. The creamers contain no trans fat and only a few grams of sugar, a small amount of iron, and no cholesterol.
You can also use these creamers in place of dairy or heavy cream in recipes for many baked goods. This can help you make healthier, tastier muffins, cookies, crepes, and more. You can even mix them with fruits and fruit juices to create healthy frozen treats. There is no shortage of recipes for these items and many others on the website if you're looking for guidance or inspiration!
4. Elmhurst Hemp Creamers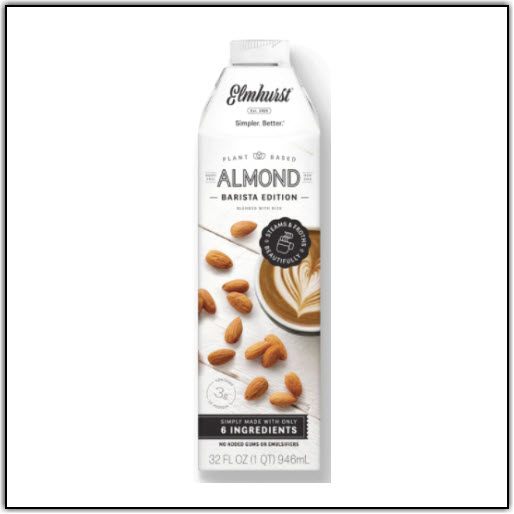 Elmhurst Hemp Creamers were carefully and expertly crafted just for coffee – with the help of real baristas to make sure they're done just right. They are plant-based and made primarily with plant-based milk such as oat and cashew. The Barista Edition of each flavor is that much more versatile, making for great lattes as the creamers are easy to froth or foam up.
Flavors include pumpkin spice, caramel, French vanilla, chai, hazelnut, and more. You can also get plain versions with simple nutty flavors such as cashews, pistachio, almond, and hemp.
The ingredients on these creamers are extremely simple and clean. The plain cashew milk creamer, for example, contains only filtered water, cashews, cane sugar, salt, and natural flavors.
Their plant-based creamers are also shelf-stable, meaning they don't need to be in the fridge until you're ready to open them. They also come completely gluten-free, non-GMO, kosher, and with no artificial flavors.
5. Nut Pods Coffee Creamer

Nut Pods Coffee Creamers come in a huge variety of yummy flavors to help you spice up that coffee. Flavors include things like cinnamon swirl, caramel, spiced chai, French vanilla, chocolate, coconut macaroon, and more – there's even a cotton candy flavor for those with an extra sweet sweet tooth. If you don't want anything fancy, they have plain, original creamers as well.
In addition to their respective plant-based milk, these creamers include ingredients like sunflower oil, sea salt, natural gums, and natural flavors. They only have ten calories per serving, and zero grams of sugar.
The products come in packs of three, but if you have more than one favorite flavor, there are plenty of mixed variety packs available as well! There are so many amazing, delicious, and even seasonal flavors to try, your coffee with never be bland or boring again!
Health Benefits of Coffee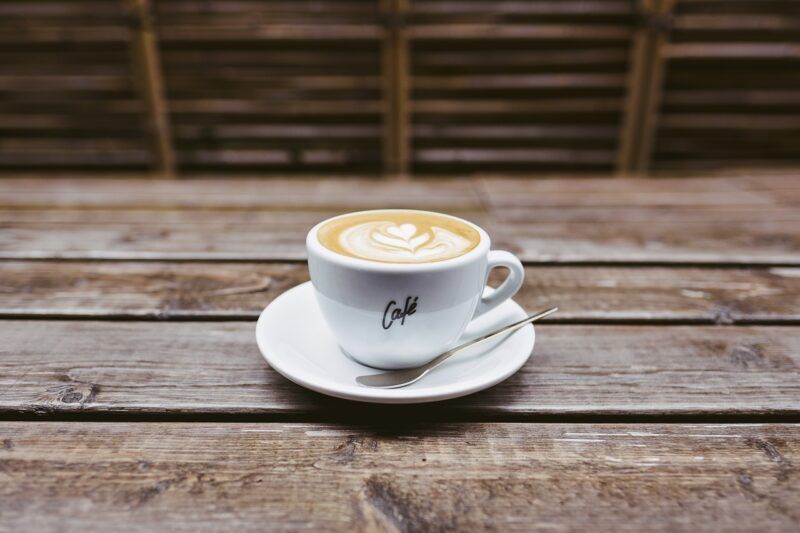 There's no doubt that these wholesome, plant-based coffee creamers are the solution for those who would prefer to stay vegan, but they're also healthier than regular creamers. In fact, many even contain notable amounts of certain vitamins and minerals that support different functions in the body.
To maximize the health benefits of these coffee creamers, it's wise to put them into healthy, wholesome coffees. While coffee may seem straightforward the reality is that it's not all made equal. That's why you'll see such a price difference.
Coffee grown with pesticides, made in huge batches, and processed as quickly and cheaply as possible will hold fewer health benefits than coffee that's grown carefully and organically, made in small batches, and processed without chemicals and in a natural way. You can even find low acid coffee, which is ideal for people with sensitive stomachs.
Once you get your hands on good, quality coffee, you'll experience many health benefits by drinking it in moderation:
Antioxidants. Coffee is a strong and abundant source of antioxidants, which are there to protect your body from free radicals and prevent disease in the body. The great thing about this is that decaffeinated coffee has the same antioxidant content as caffeinated.
Cognitive function. We all know that coffee gives you energy. That's often the main reason for drinking it. But, this is not the stimulant's only benefit. Caffeine is absorbed through the bloodstream and into the brain where it helps improve brain function, mood, memory, and even reaction times.
Burn fat. The caffeine in coffee is known to increase your metabolism which can help you burn fat faster and more effectively. Many pre-workout supplements have caffeine in them, partially for this reason. If you don't have a proper pre-workout, a cup of coffee is a fantastic alternative before hitting the gym. If you're going to rely on coffee for this for an extended period of time, however, tolerance breaks are recommended as the metabolic benefits can diminish over time.
Helps fight depression. Depression is something that many struggle with to varying degrees. It's a common disease that can easily spiral out of control if left untreated. While absolutely not a cure or treatment, regular coffee consumption has shown to lower your risk of becoming depressed in the first place. One study done on women suggests that drinking several cups of coffee per day can reduce your risk by about 20 percent.
Helps the heart. It turns out that coffee is good for your heart in more ways than one. One or two cups a day have been shown to help keep heart failure at bay in weakened hearts that may have more trouble pumping enough blood throughout the body. Some research has also shown that regular drinking of coffee may reduce their risk of heart disease by as much as 20% while also reducing their risk of a stroke.