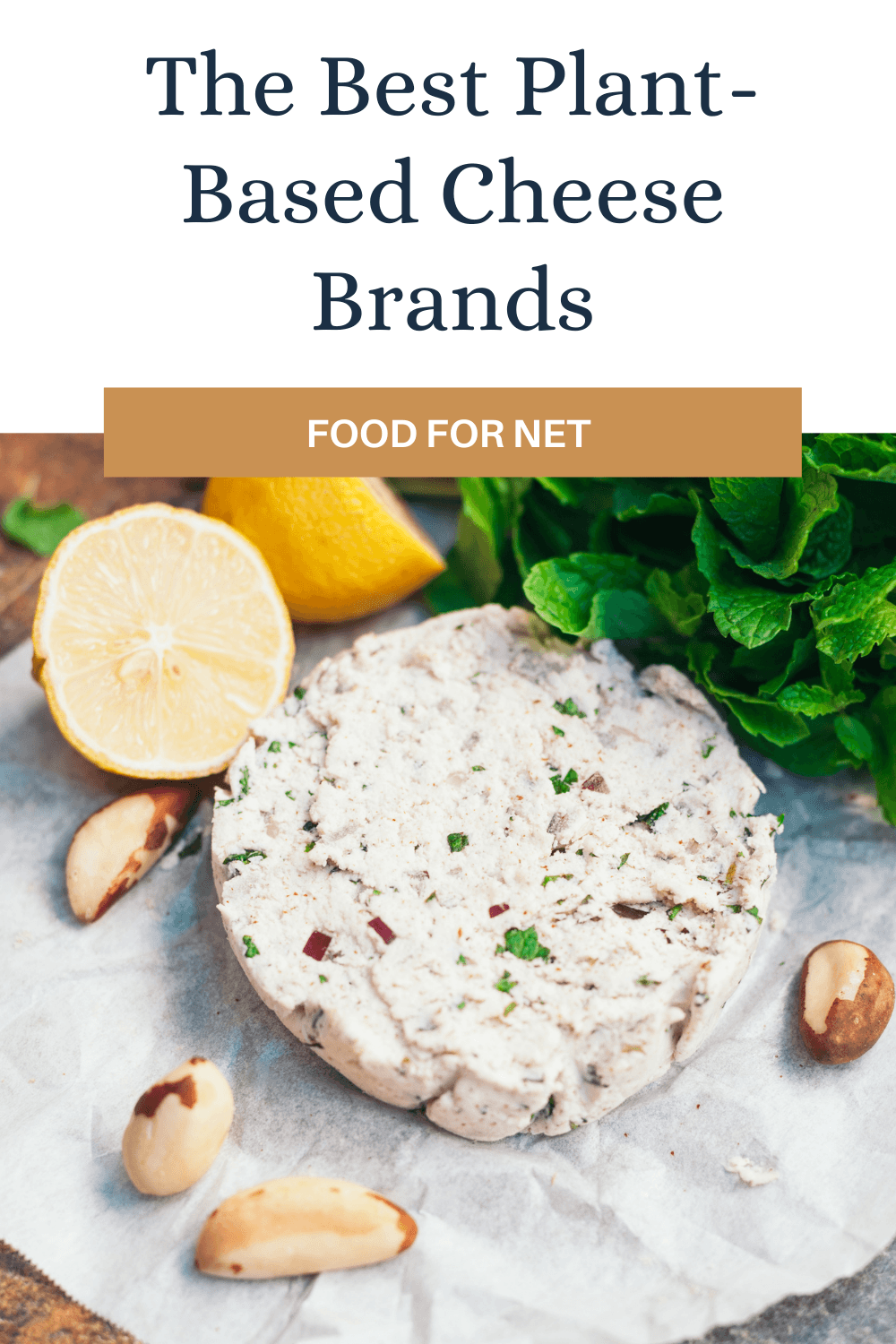 Shredded, sliced, melted, mild, or sharp – it doesn't matter. It's probably safe to say that – almost – everyone loves cheese, in some form or another! It's creamy and tasty, and the gooey deliciousness that melting it creates is just divine. There are so many forms, types, and flavors out there that make cheese so versatile and therefore prevalent, but how healthy is it, really?
It has protein, of course, which we all need some of every day. There are other nutrients present as well, but the dangers and issues of dairy are well-known at this point. Some simply can't have it due to physical restrictions like lactose intolerance. Others choose not to either because of the health risks, the horrible treatment of so many animals within the industry, or often a combination of both.
This has caused many brands to step up and start creating healthy, plant-based alternatives to popular dairy products, including cheese! The following assortment of plant-based cheese products are authentic replicas of the "real thing," in terms of taste, texture, and versatility.
The Best Plant-Based Cheese Products
1. Miyoko's Cheese Wheels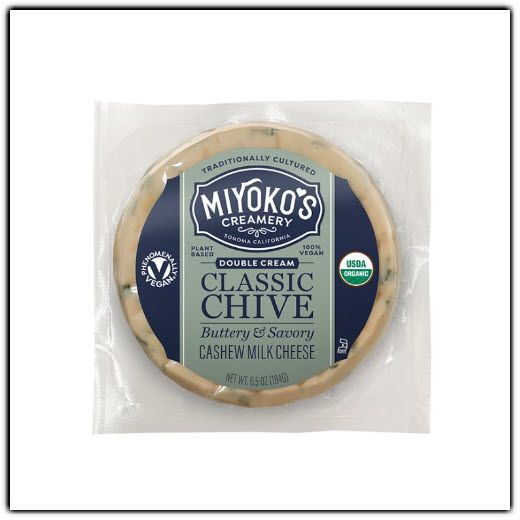 Miyoko's has become well known for their delicious vegan cheese wheels. All of their cheeses are made with a base of cashew milk and they use a variety of other intuitive ingredients to produce a range of flavors.
Their varieties include things like double cream, aged herbs, smoked English farmhouse, chives, and sundried tomato. These creamy, cheesy wheels are so close to the real thing and they're just as versatile. You can pair them with crackers, melt them on pasta, or use them in any other cooking endeavor you want. There are plenty of cheese-filled, plant-based recipes on their website, too, if you get stuck or need some inspiration.
Miyoko's was started by one passionate woman's desire to create a more dairy-free future in the name of not only health but also the fair, ethical, and humane treatment of animals. Miyoko Schinner is the founder and CEO and while she runs a successful business, she also remains a strong and loud voice and advocate in the fight against animal cruelty. She began with her cheese but has expanded into other products such as butter and cream cheese, all part of her mission to revolutionize the entire dairy industry.
2. Violife Feta Block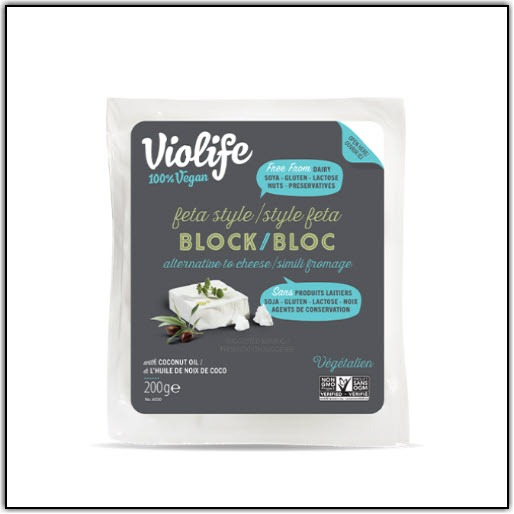 Feta is a Greek style of cheese that has become popular all over the world. It's a classic ingredient in a classic Greek salad but it's also a delicious addition to pastas, sandwiches, other salads, or melted onto veggies and other snacks.
Salads are often a staple in the diets of those going plant-based or just trying to be a little healthier. With Violife's Feta Block you can keep enjoying a traditional Greek salad with a subtle plant-based twist.
This feta-style block is made with coconut oil, potato starch, and olive extract. These things come together to create a tasty flavor, along with the correct texture. The texture is particularly important here, perhaps more so than other cheeses as the perfect amount of creamy and crumbly is crucial, especially on a Greek salad! Violife is based in Greece, so you can rest assured they not only know what they're doing but they know the importance of good feta.
This feta cheese substitute is also free from allergens like nuts, soy, gluten, and lactose. Many vegan cheeses are made with nuts so this presents a good alternative if you want to avoid dairy and nuts.
3. Field Roast Chao Slices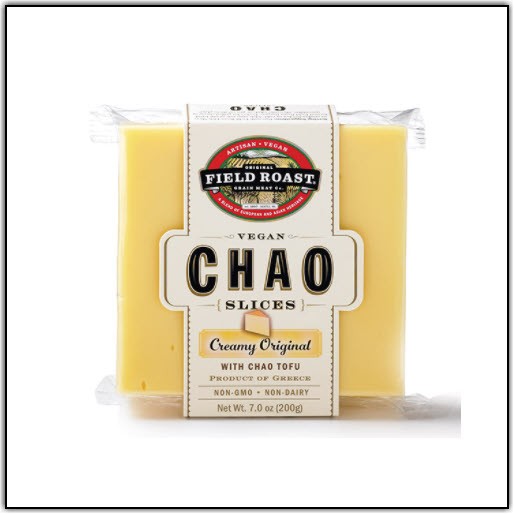 There are many different forms and types of cheese, and Field Roast has covered one of the most important: slices! Cheese slices are a convenient way to make burgers, sandwiches, grilled cheese, and more. Unfortunately, not only are "regular" cheese slices not vegan but they're often so processed they're not healthy in any way whatsoever.
These plant-based cheese slices, however, are an entirely different story. Made with a coconut base and fermented tofu, these slices are dairy-free and actually contain some nutrients. That, and they behave just like normal cheese slices would! They're firm and creamy, perfect for use on sandwiches as is, but they also melt nicely and shred well if that's what you need. Fully vegan and certified non-GMO, these slices are your perfect guilt-free, healthy sandwich solution. Their original tastes like your classic, plain cheese and they also offer two other flavors – garden herbs and tomato cayenne.
For the mac and cheese lovers, they also have the perfect solution – the very same cheese used for their slices is also used to make their signature mac and Chao. This vegan mac and cheese is a tasty, easy meal and a much healthier alternative to other frozen pasta options.
4. Follow Your Heart Shredded Cheese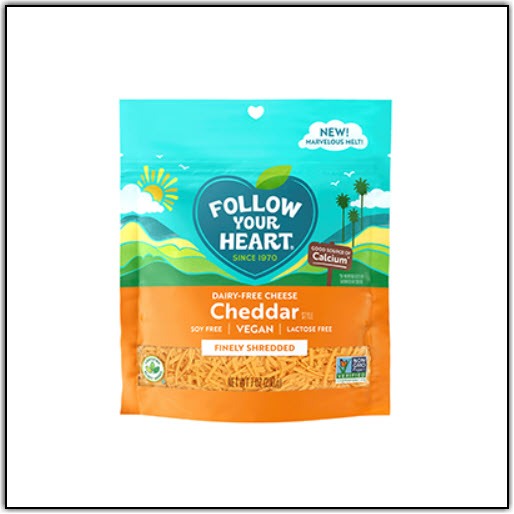 Shredded cheese is another important part of the cheese world. Yes, you can shred a block or a slice of cheese but sometimes it's just easier to buy it already shredded! This is especially true for anyone with a busy schedule and/or a large family. It's also true that not every type of plant-based cheese lends itself well to shredding, so getting a plant-based product that's already properly shredded is the perfect solution.
Follow Your Heart has a fantastic selection of shredded cheeses, including cheddar and mozzarella which are both available in regular shredding and finely shredded. They also have an Italian blend and a fiesta blend for when you want to add a little more spice to your dish!
These cheeses are made with a base of either coconut oil or organic palm fruit oil and potato and corn starches. Other ingredients like rice flour, vegetable glycerin, and bamboo fiber are added for taste, texture, and nutrition.
This cheese also contains 80-90 calories per serving which is on the low side for cheese, making it a great fit for many diets.
5. Kite Hill Cream Cheese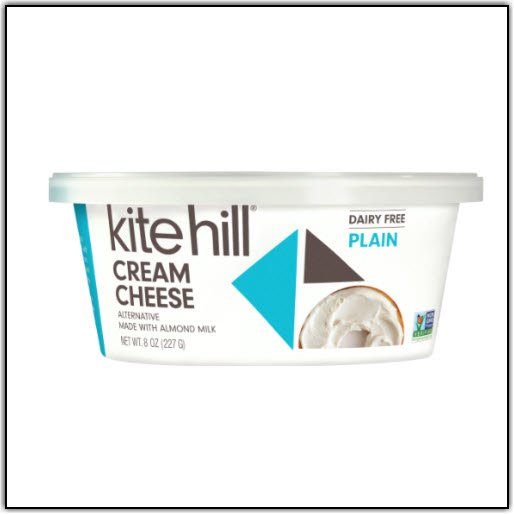 Last on the list is a delightful plant-based cream cheese. Kite Hill uses almond milk as the base of their velvety smooth cream cheese that is the perfect vegan substitute. This cream cheese is great for spreading, dipping, and everything else you'd call on regular cream cheese for.
In addition to their plain version, they have flavors like pumpkin pie, chive, and garden veggie. All are made with the same almond milk base with real, whole foods added to create the different flavors – things like onions, peppers, herbs, and seeds.
Kite Hill is extremely passionate about vegan eating and plant-based living. Their cream cheeses are sublime, but it goes much farther than that. They have a huge selection of healthy, plant-based foods that can help you craft an entire lifestyle. Things like yogurts, butters, pasta, other spreads, dips, and kid-friendly snacks are all available.
Homemade Plant-Based Cheese

While this list contains healthy, high-quality options – perhaps they still contain things you're allergic to or don't like, or maybe you're after something more specific in terms of form or flavor.
If that's the case, you can always try your hand at making your own cheese at home! This means it's not only healthy but it's as fresh as can be and you control what goes in it.
While there are many different ways you can go about making your cheese, there are two things most recipes have in common:
Potatoes and nuts and/or (plant-based) milk make up the base.
Nutritional yeast is used to help create the cheesy flavor.
If these are your problem ingredients, alternatives like tofu or tapioca starch can be used, but you may not get the exact same effect.
Cheddar Cheese
Cheddar is among the most popular of cheeses and may be where you want to start. This recipe uses the traditional nutritional yeast but it is nut-free with a base of coconut milk. Other plant-based milk would work just fine as well but coconut means there are no nuts present at all.
Other ingredients include things like onion powder, salt, paprika, and lemon juice – nothing too complicated! Agar-agar powder may be the only one you don't have laying around, but it's readily available on Amazon.
Garlic Herb Vegan Cheese
This recipe is perfect for when you're feeling a little extra fancy! Done correctly, it creates a soft, creamy, firm but spreadable block of nutrient-dense, flavorful cheese. Cashews are the base and other ingredients include garlic, lemon, sea salt, and olive oil.
The final result is perfect for your cheese board and it spreads beautifully on crackers. It contains small amounts of potassium, fiber, calcium, iron, vitamin C, vitamin A, and even protein. It won't deliver your entire daily intake of anything, but it contributes without also posing health risks and operating under questionable ethics, which is more than dairy cheese can say!
These recipes are just the start – there's a whole world of vegan cheese out there for you to discover if you're willing to put in the extra time and effort for homemade.