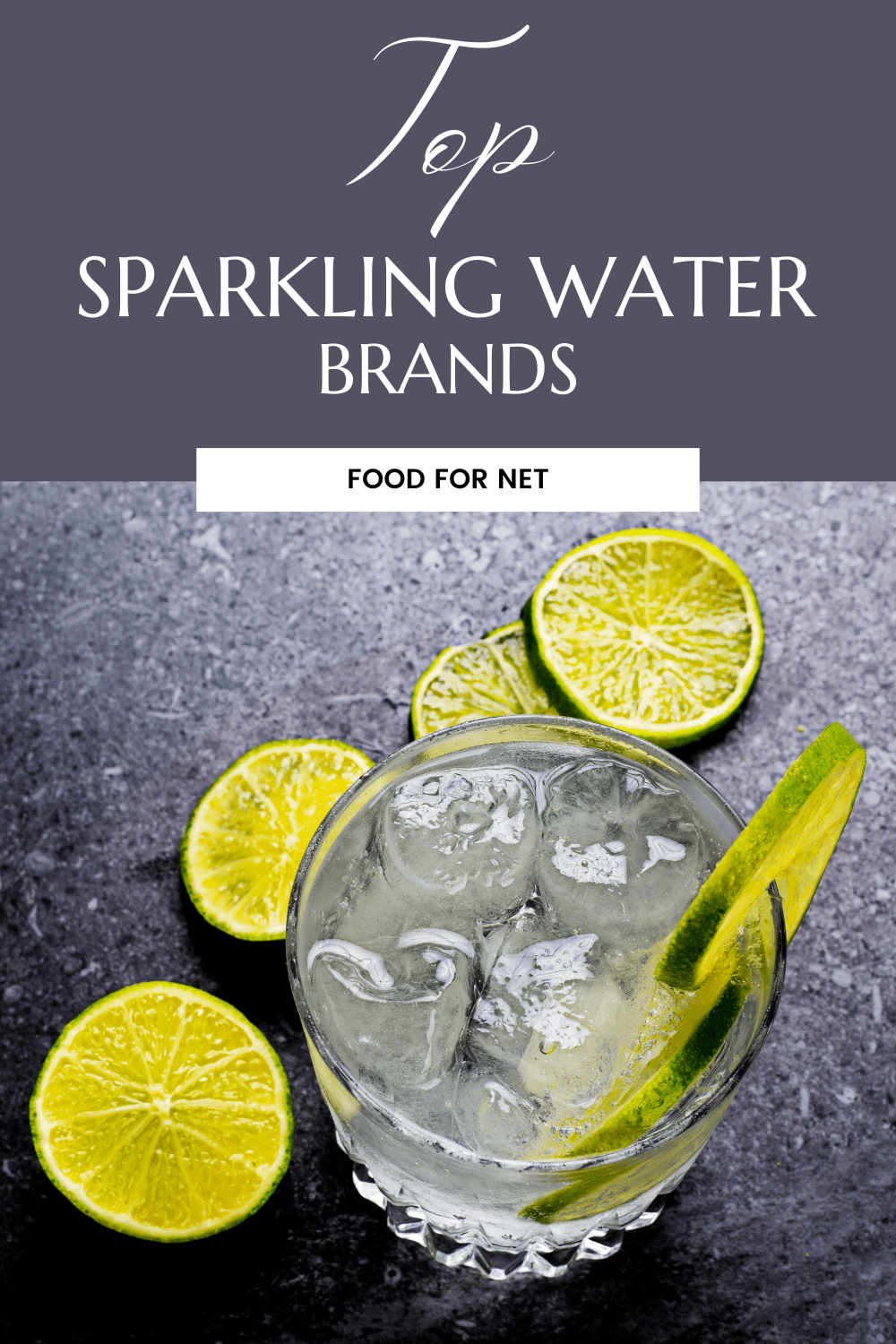 Sparkling water, whether classic, fruity or otherwise, is becoming increasingly popular as people turn towards a healthier option than regular soda. Done right, good sparkling water is just as tasty and satisfying as a sugary soda, without all the calories, sugar, and undesirable artificial ingredients. The best sparkling water brands don't just add bubbles to everyday water, but use high quality water with a satisfying, crisp taste.
What started with the innovation of a couple of brands has turned into a huge trend that even has popular soda brands like Coca-Cola and Pepsi jumping on the bandwagon. The best sparkling water brands have two main things in common: they have a wide variety of flavors and they're made naturally. Some of the cheaper ones are still made with sugar and other artificial ingredients, but the best ones are made with only carbonated water and real fruit juice or natural flavoring.
These good ones have no calories, no sugar, no fat – nothing but intense, bubbly texture that you won't be able to get enough of! Most sparkling water is delicious and refreshing on its own, but the products are also perfect for mixing! You can combine flavors together to create something new, add some juice, fresh fruit, or even some alcohol for a nice cocktail. The options are endless and so are the possible flavors.
The Best Sparkling Water Brands
1. Bubly

Bubly is a wildly popular brand of sparkling water, and for good reason. Not only is their packaging beautiful and eyecatching but their variety of flavors is beyond impressive. They're also among the healthier options when it comes to fizzy, flavored drinks.
The waters have no calories and contain no sweeteners, using only natural flavoring to achieve their many unique flavors. There's a Bubly sparkling water flavor to match just about any fruit out there as well as plenty of mixes and combinations to challenge your tastebuds every time.
This includes citrus options like lemon and lime to tart, sour flavors like cherry and pomegranate, to sweeter fruits like peach and strawberry.
If you want a sweet, carbonated rush of fruit and a kick of energy, they even have caffeinated options for you to enjoy. These contain just enough caffeine for an effective but balanced energy boost. The caffeine cans still contain no calories and no artificial sweeteners, all they've done is added some energy!
Most of the flavors can be found in various stores, but there is an online-only deal if you want to get a variety pack and try a little of everything. Lastly, they have a page full of recipes using their sparkling water into cocktails! These are super fun to sip poolside or enjoy with a group of friends.
2. La Croix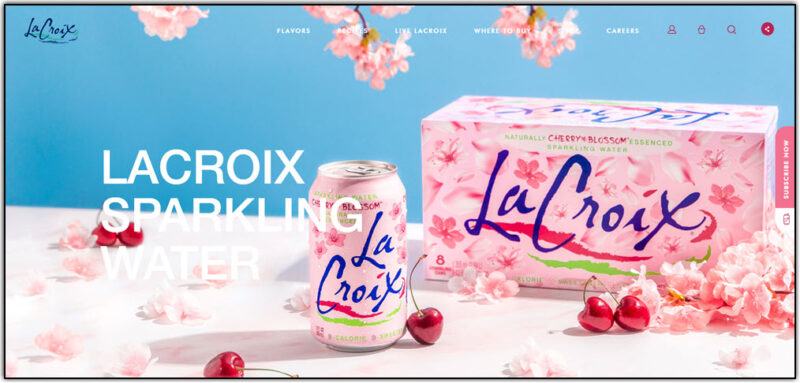 La Croix is a long-standing player in the sparkling water game with a long list of amazing flavors and a great reputation. They have a good mix of basic, single flavors and delicious, exciting combinations. These range from coconut, key lime, to things like hibiscus, black raspberry, and limoncello.
In addition to their great flavors, each product boasts no calories, no sugar, no fat – no anything except wonderful and delicious natural flavoring. They've also got a nice long list of delicious cocktail recipes you can make using their various flavors, which you can sort by flavor or season/occasion. For example, they have drinks designated for celebrations such as the fourth of July, Christmas, and more – as well as a list for all four seasons.
La Croix is also easily found in many grocery and convenience stores across the country and even internationally. You're never far away from your next can of La Croix!
3. Waterloo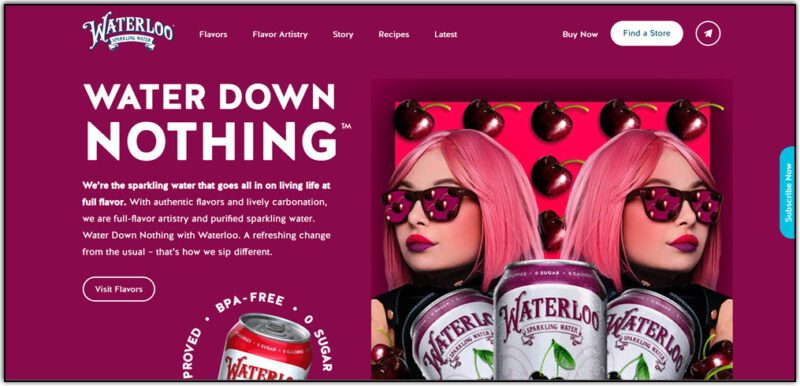 Waterloo is an independently owned sparkling water company that's passionate about good flavor. They've created a range of custom flavors that you'll not find anywhere else! The company was only founded in 2017 but they've made plenty of waves in the industry with their impressive taste that's healthier than many other options on the market.
They're also quite passionate about sustainability, which has them packaging their product with 70% recycled material. They also work hard to support local businesses and donate when they can – especially to first responders.
They have a lot of unique and exciting flavors, from summer berry and passionfruit to cherry limeade and blackberry lemonade. All flavors are naturally flavored and contain no calories, sugar, fat, or anything undesirable! They use filtered carbonated water and natural flavoring – nothing else! They also use certified BPA-free lining to ensure maximum health and safety when drinking their water.
When you browse their flavors on the website you can even find some interesting tidbits about that particular flavor. For example, the black cherry flavor describes the difficulty that comes with cultivating this particular flavor. Apparently, it's a very deep and complex flavor and they sifted through many different varietals and colors before finding the perfect recipe.
4. Perrier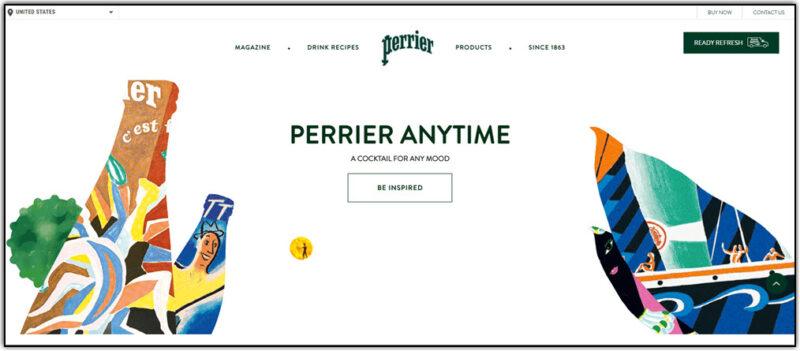 Perrier is a classic, plain sparkling water. Flavored sparkling water is popular, delicious, refreshing, and versatile – but Perrier is known for its fantastic quality sparkling water with no specific flavor. Their classic sparkling water is often enjoyed on its own or with some fruit infused. It's also great for mixing up some fizzy cocktails!
While they are widely known for their classic sparkling water, they do have some flavors available for you to enjoy! There are plenty of fruit flavors to pick from, including pineapple, watermelon, strawberry, lime, grapefruit, orange, and lemon. You can mix and match to create your own flavor, or drum up a fun, unique cocktail. They have some recipes for you to browse, or you can experiment on your own!
Either way, their waters are crafted with carbonated mineral water and natural flavoring, nothing artificial or unhealthy. Perrier has been dazzling tastebuds with its delightful sparkling water for more than 150 years. They began in France but have been found worldwide for quite some time now. You can find them in plenty of stores all over the place, as well as served in some restaurants!
5. Spindrift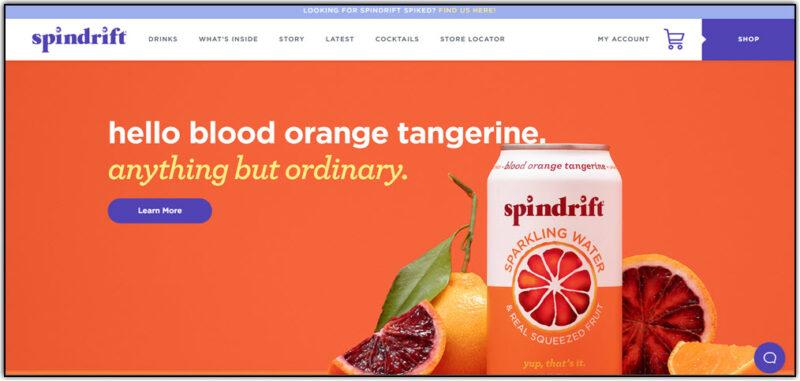 Spindrift is a quality sparkling water made with real squeezed fruit – and nothing more! They are passionate about amazing flavor and real ingredients. They believe that real, nutritious food should have a real, healthy drink to go with it. Spindrift is the perfect complement to any hearty meal that needs a splash of fruit-flavored, carbonated goodness.
The company began in 2010 in the founder's kitchen. He wanted a cold and tasty beverage that he and everyone else could feel good about. So, he set out to create a real fruit soda, and Spindrift was the result. He debuted the drink in local boutiques and stores in and around Boston, where the drink quickly developed a dedicated following. It wasn't long before it was far more widely available and quickly turned into the legend that it is today.
They have all the classic fruit flavors, from sweet berries to tart citrus. It's available in stores across the country but can also be ordered online if you want it dropped off right at your door! Lastly, they offer a subscription service if you'd like so you'll never run out of your favorite flavors.
Sparkling Water Benefits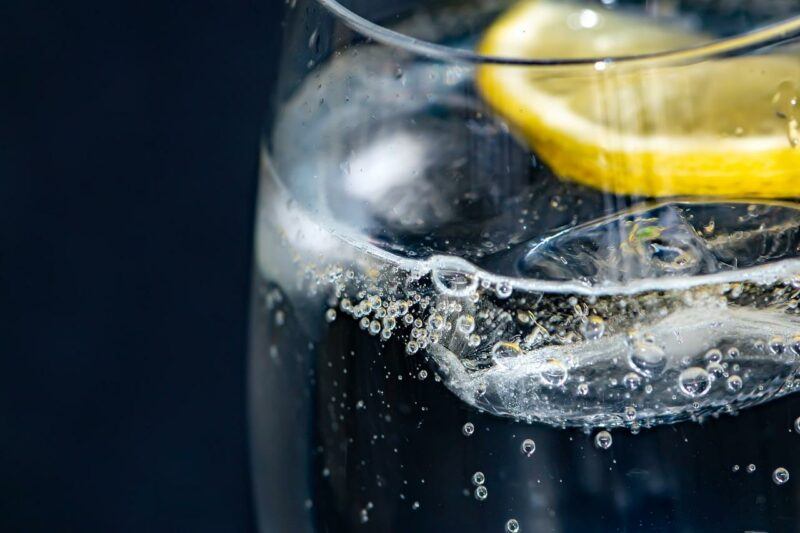 No one can deny that drinking water is not just good for you, it's essential for our overall health and survival. Sparkling water, when it has no additives other than fruit juice or natural flavoring, is just as good as regular water, if not better. Not only can it help you kick a soda habit, but it offers some physical benefits as well:
Weight Management
Sparkling water may be able to help with weight management in that it can help you combat feelings of hunger and leave you feeling full for longer. The increased feeling of fullness is achieved because it may help food stay in your stomach for longer, thus decreasing appetite.
Digestion
Sparkling water has also been shown to help improve digestion and help ease constipation. This comes as a result of a few studies that showed positive results. It was also shown to increase swallowing ability which also contributes to healthy digestion.
These things make sparkling water a great choice beyond just good flavors and a satisfying sensation. But are there any concerns with drinking lots of sparkling water? The truth is, there isn't much to worry about! Many think that carbonated water may be bad for you due to its acidity, but your body balances its pH level no matter what you eat or drink.
There are mild concerns about its effect on teeth, but this isn't something to worry about unless you're drinking the water in absolute excess. The bottom line is that with the right ingredients, sparkling water is a very healthy choice, and you can't go wrong with a little sparkling water every day!