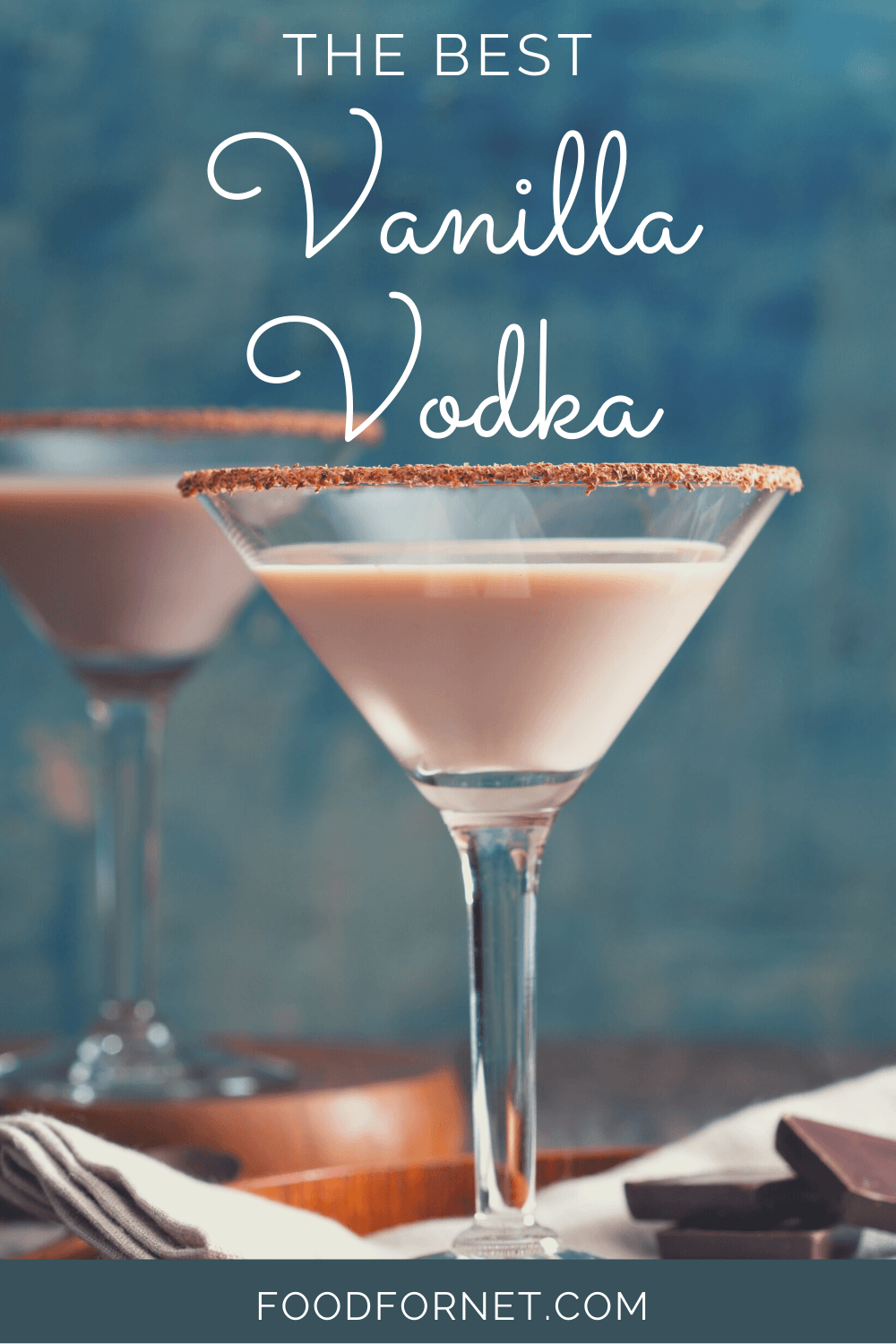 Loved by so many, vanilla vodka is a classic flavor. You can get a vanilla version of almost anything, including vodka. Vodka itself dates back many centuries. One early reported existence of the spirit is sometime in the 15th century, with initial concoctions made with alcohol imported from Genoa. Others say it goes back as far as the 900s where it was made in home stills as a disinfectant and for medicinal reasons.
Whatever the exact truth is, the fact remains that vodka is old and it's evolved drastically. As time passed, traditions were made, and drinking customs solidified. Cocktails are always being invented, changed, and improved. In relation to vodka's entire history, flavored iterations are a fairly new concept.
Once flavored vodkas took off, though, they really took off. The market is now saturated with flavored vodkas from many brands. This has also opened up a whole new world of vodka cocktails and shots and of course, vanilla is an obvious flavor. The best vanilla vodka is sweet and aromatic but not cloying. Natural infusions often produce the best results as artificial flavoring can give the vodka a sickly-sweet, artificial flavor.
The Best Vanilla Vodka
1. Smirnoff Vanilla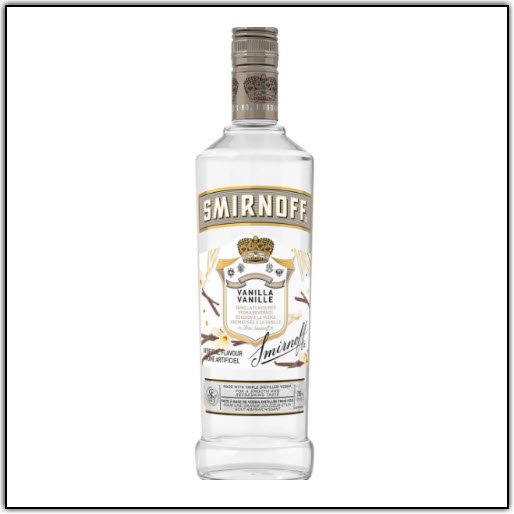 Known for their vodka prowess, it's no surprise Smirnoff Vanilla finds itself on this list. Smirnoff uses its original vodka and infuses it with natural flavors of vanilla for something sweet and indulgent.
The vodka itself is made from only the finest grains and put through a unique and thorough process, which involves triple distillation followed by ten-time filtration. Vodka doesn't get much purer than this.
The aroma is clean and creamy with plenty of vanilla on the nose, with a hint of underlying marshmallow. The palate is sweet but not too sweet. Vanilla is strong but not overwhelmingly so, with a bit of a black peppery bite to balance it out.
The finish offers sweet, creamy vanilla and lingering spice.
The sweetness makes it a good sipper if you like vanilla, but the balancing spice makes it a fantastic candidate for a wide variety of cocktails.
2. Absolut Vanilla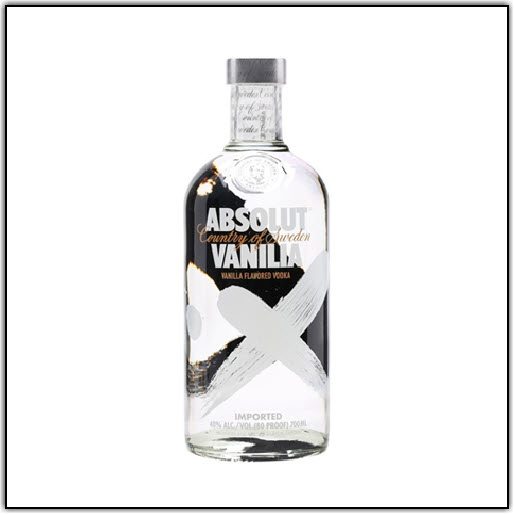 Another vodka giant, Absolut is not one to be left behind. Thus, their Absolut Vanilla Vodka is as top-notch as the rest of their flavored collection. Unlike many of their other flavored selections, though, this one contains no added sugar.
Also unlike many vanilla vodkas, this one has a fairly complex and unique flavor profile, without obscuring the vanilla that you're after. The aroma starts you off with a nice mix of vanilla ice cream sprinkled with dark chocolate. You'll notice some cracked black pepper underneath.
The palate starts with a strong sense of vanilla on the front, followed by hints of butterscotch, white chocolate, bitter dark chocolate, and more spice.
The finish is simple and predictable – more vanilla balanced with peppery spice. While the aroma is sweet and inviting, the palate is dry is can be with the perfect balance of vanilla sweetness and peppery spice.
It's one of the oldest vanilla vodkas on the market and it has successfully stood the test of time.
3. Grey Goose Vanilla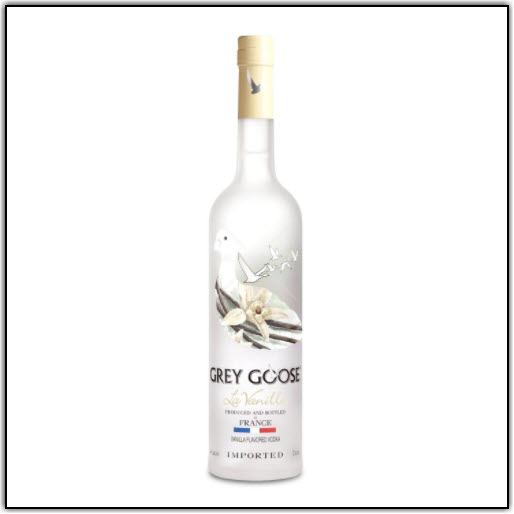 Grey Goose Vanilla Vodka was launched in 2003, the same year that many other companies came out with the same flavor. Grey Goose was a standout, though, with its sweet and decadent vanilla-forward profile.
Some vanilla vodka is dry and balanced with some spice but Grey Goose opts for a sweeter flavor. This makes it the perfect choice for sweeter, softer cocktails – the ones where you don't want to taste even a lick of alcohol. It's also an easy one to pair with simple mixers for a sweet, quick, boozy treat.
On the nose, you'll find a combination of fresh vanilla ice cream with a custard undertone and a hint of pastrami. The palate offers a sweet vanilla flavor with toffee, white chocolate, and licorice for added sweetness. You'll note just the slightest touch of spice on a clean, crisp finish.
4. Stolichnaya Vanilla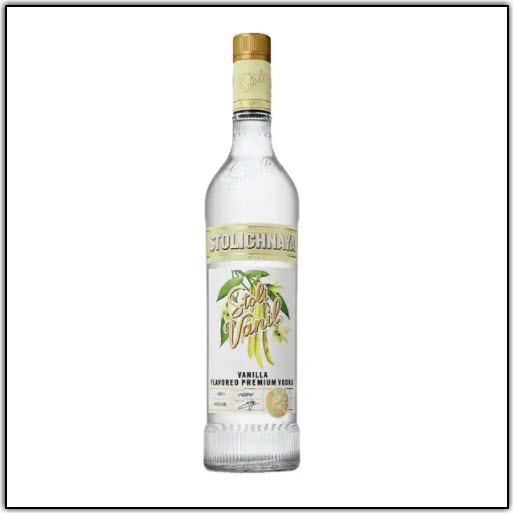 Known for their vodka, Russia does well in the flavored sector with their Stoli Vanilla Vodka. The vodka is distilled from winter wheat and blended with clear, glacial water. It's naturally flavored with Indonesian and Madagascan vanilla beans. It's worth noting that the Madagascan vanilla bean is so sought after that vanilla bean theft was a problem in the country for some time. If it's good enough to steal, you can imagine how well it does in the vodka.
The aroma is soft and elegant with notes of creme Anglaise, chocolate, and toasted, buttery grain flavors to go with the sweet, strong notes of vanilla. The vanilla is sweet but not so sweet that it overwhelms the nose.
The same goes for the palate – sweet vanilla that doesn't overdo it. The mouthfeel is creamy but balanced, offering notes of cocoa powder, white pepper, and some spicy to go with the sweet. The special infusion process they use imparts a distinct smoothness to the drink that is unmistakable on the palate, and no sugar is added at any point in the process.
5. Ciroc French Vanilla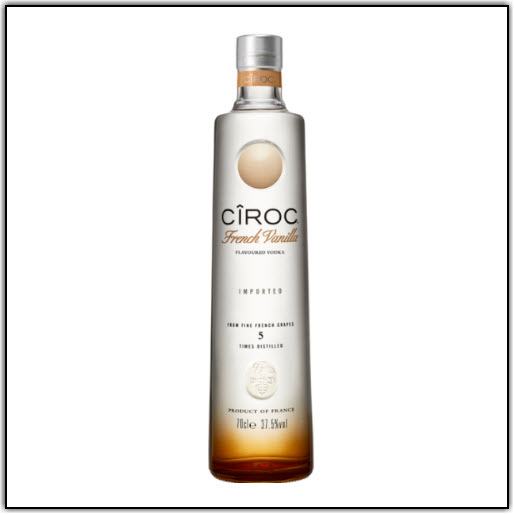 Ciroc French Vanilla is a unique vodka with flavors coming from a variety of sources. It's the eighth flavourful expression from Ciroc and was only released in 2017, This comes much later than many other popular vanilla flavored vodkas, making its climb to the top that much more impressive.
The base vodka is distilled five times and is made with French grapes. It's then blended with natural vanilla flavors that come from multiple places, including the beloved Madagascar vanilla beans.
The drink is crystal clear with heavy, thick legs. The aroma offers a creamy sensation with cream-of-soda vanilla and vanilla ice cream coming together and balancing with white pepper. The palate is mildly sweet with a strong vanilla ice cream flavor on the front with mild cacao in the background and a touch of pepper to balance.
The finish is much of the same, slightly sweet vanilla and a touch of cracked black pepper on the end.
The Best Vanilla Vodka Drinks

Because vanilla is such a versatile and universal flavor, the options for fun, sweet vanilla-flavored drinks are nearly endless. However, there are a few simple crowd-pleasers that are quick to make and will generally satisfy the majority.
Vanilla Orange Creamsicle
The union of sweet and citrus is a classic one and orange creamsicles are a staple summer treat. It's also a known fact that vodka and orange juice go amazingly well together. It makes sense, then, to bring these things together into a sweet, tangy summer treat with the simple addition of vanilla.
You'll need the following:
4 ounces orange juice, or more to taste
2 ounces vanilla vodka
Orange rounds for garnish
Ice
Blender (optional)
Turning this into a classic cocktail is easy: simply fill a tall glass with your orange juice and vodka and garnish with the orange round.
For a little extra fun, you can turn this cocktail into a boozy slushie by blending the ingredients in a blender instead of just mixing them together.
Boozy Vanilla Latte
You can't go wrong with a good latte, and vanilla lattes are up there as one of the best. So, it stands to reason that eventually, it should be spiked. This simple recipe brings together the beauty of a sweet vanilla latte and the wonders of vodka.
2 ounces cream liqueur
1 ounce vanilla vodka
3 ounces chilled coffee
Easy as anything to make, fill a tall glass with ice and add your ingredients, stirring well. This is a fun one because the recipe is just the base. Combine different cream liqueurs with different coffees for an unending list of flavors and textures.
While it's not a suitable replacement for your daily pre-work coffee, this cocktail is a great way to add a kick to your weekend caffeine routine. Don't be afraid to break some rules and make this late on Saturday morning – or afternoon, whenever you finally get up!
Birthday Cake Cocktail
Birthday cake is another pretty universal thing so it should come as a surprise to no one that it exists in cocktail form. In fact, in exists in many cocktails forms. This isn't the only way to make a cocktail reminiscent of the classic birthday cake flavor, but it's one version that favors our beloved vanilla.
1.5 ounces vanilla vodka
3 ounces cranberry juice
3 ounces champagne
A dash of maple syrup
Sprinkles for garnish
This one begins with an extra fancy rim. First, dip the rim in maple syrup, then coat with sprinkles. Once your glass is ready, add all ingredients to a shaker with ice and shake well. Once shaken, pour it into the glass and serve cold!
If you want more ideas, check out our list of dessert cocktails. Many of these could easily use vanilla vodka as an ingredient.