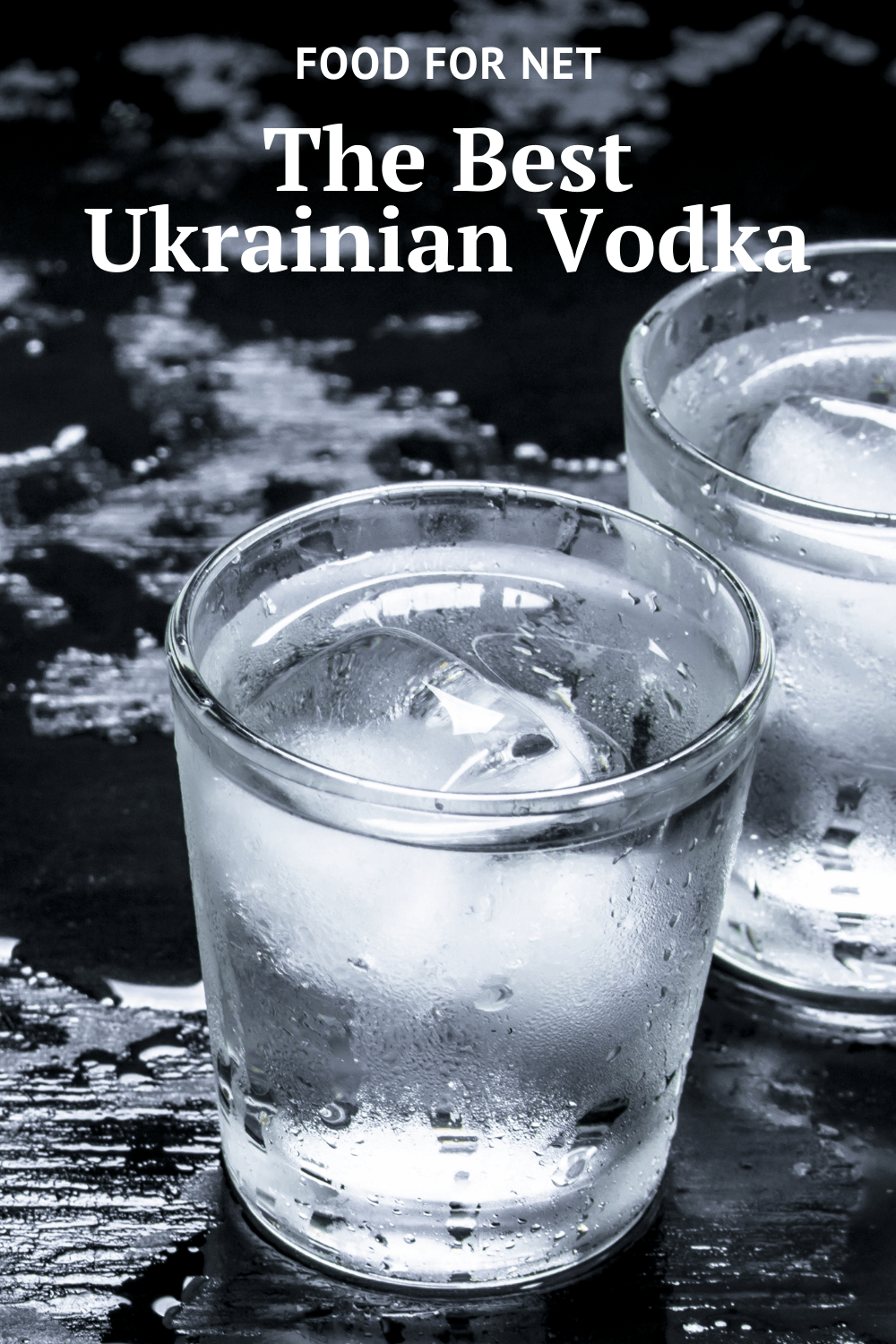 The history of vodka itself is a little foggy, with both Poland and Russia laying claim to its invention. Whatever the truth may be, it's a classic spirit in both countries and beyond. Its crisp and often neutral nature lends itself well to many cocktails, while some enjoy the experience of sipping it on the rocks. Regardless of where it comes from originally, the best Ukrainian Vodka can compete with the top name brands of the world.
Another great thing about vodka is that you can technically make it out of anything. Poland is known for making great potato vodka, which has a nice earthy taste to it. Some more unique vodka creations include the use of apples, honey, or even vegetables. You'll find a wide range of intentionally neutral vodkas out there, as well as a great selection of more robust, flavorful expressions. If done well, the vodka will be crisp, clean, and refreshing regardless of flavor.
Ukrainian vodka has been making some waves in recent years, with brands like Nemiroff and Khortysta creating some of the best expressions the country has seen. While each brand is unique, there is a distinct purity and flavor that comes out in the best Ukrainian vodka, making for a unique sipping experience or a variety of interesting cocktails.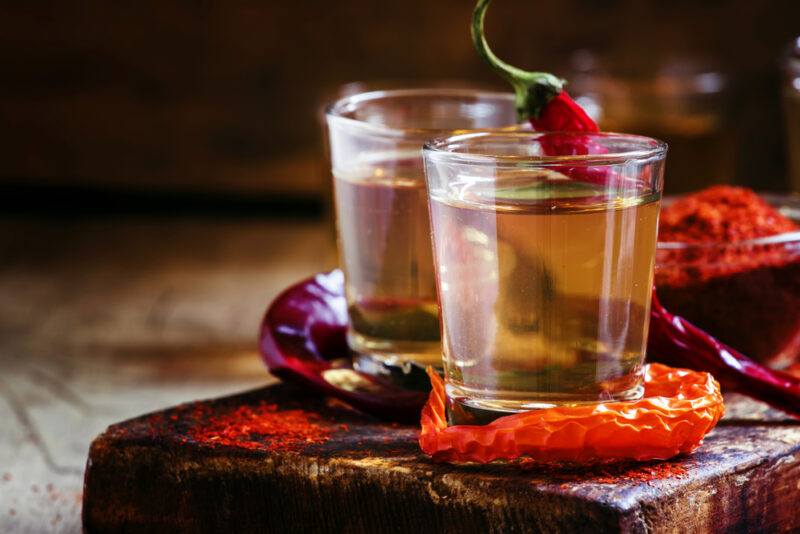 The Best Ukrainian Vodka (With Pictures!)
1. Nemiroff Vodka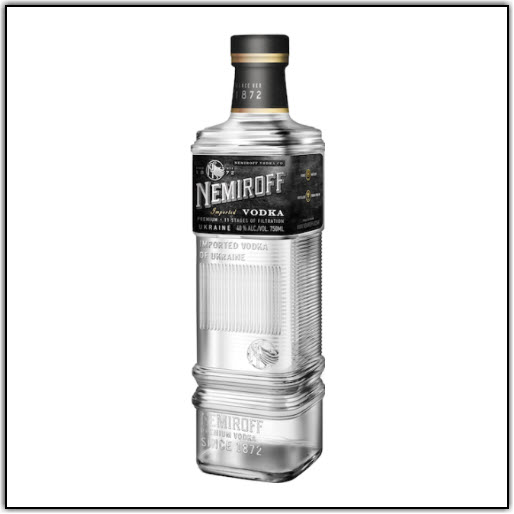 Nemiroff Vodka is made with a base of soft winter wheat and pure, clean water from artesian wells. This is not an uncommon combination, but what sets them apart is the addition of honey and caraway seeds in the production, adding a unique element of flavor to the final result.
The vodka is made in the Ukrainian Podillya region, where the climate and soil conditions are ideal for making excellent vodka. The company began in 1992 and has grown to reach international recognition, including a Double Gold Medal at the San Francisco Wine and Spirits Competition. After an 11-stage filtration process, the result is extremely light, crisp, and smooth.
On the nose, this vodka is grainy, grassy, and offers a subtle but pleasant sweetness. The palate offers a creamy, buttery mouthfeel and light flavors of thyme and spice on the tongue. It's warm and smooth on the finish, with a bit of a bite and no harsh burn.
2. Khortysta De Luxe Vodka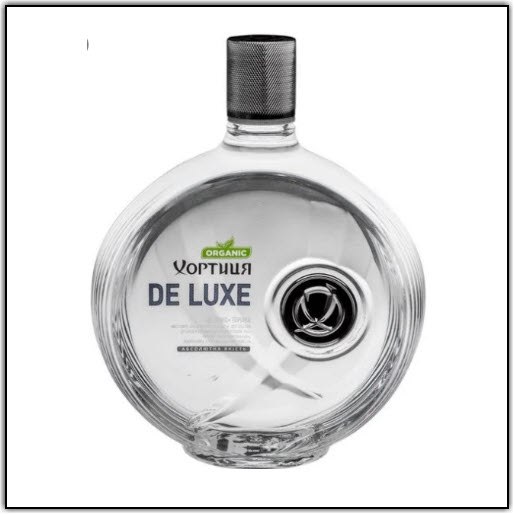 Khortysta was founded in 2003 and has grown to become one of the world's leading vodka brands, being recognized as one of the world's best distilleries in 2014 at the International Spirit's Competition. It was also included in the top 10 on the World Millionaire's Club list.
Khortysta De Luxe Vodka is premium and organic, created with true vodka aficionados in mind. They create this vodka using only the best equipment and highest-quality natural ingredients. Its profile is a little stronger and more intense than many more neutral vodkas, but this is precisely what many fans of the brand love about this vodka.
On the nose, the sweet citrus notes are intense, followed by a clean palate with flavors of fresh minerals, more citrus, and toasted notes appearing in the background. The classic finish is wonderfully crisp and dry.
3. Zirkova One Ultra Premium Vodka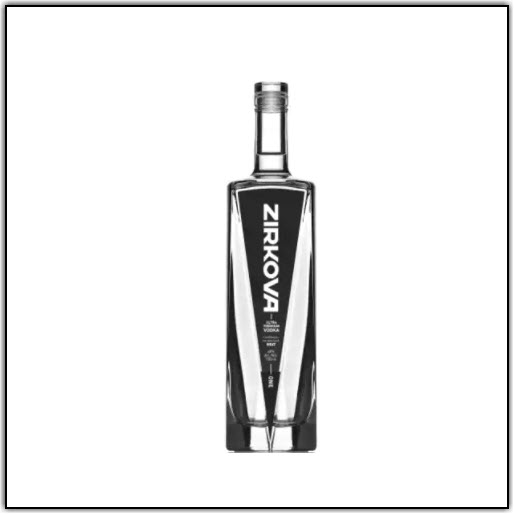 Zirkova One Ultra Premium Vodka is a premium expression crafted specifically for the purpose of drinking it neat. That's not to say, however, that you can't enjoy it in a cocktail. It does particularly well in a vodka martini. It offers the perfect combination of wonderfully smooth and full of character. Its profile is distinct and top-notch regardless of how you choose to enjoy it.
The founder of Zirkova created two vodka brands, including Zirkova and Slava. He is passionate about both his creations and really loves vodka in general. Each brand has its unique characteristics and differences, which the founder is very proud of.
Zirkova One offers a light and spicy aroma of rye with the slightest note of citrus in the background. The palate presents stronger notes of rye spice combined with zesty lemon notes to create a bright and vibrant flavor and mouthfeel. It's creamy on the tongue and clean in the throat, with a mellow aftertaste of rye and no bitterness or harsh tones to be found.
4. Khor Platinum Vodka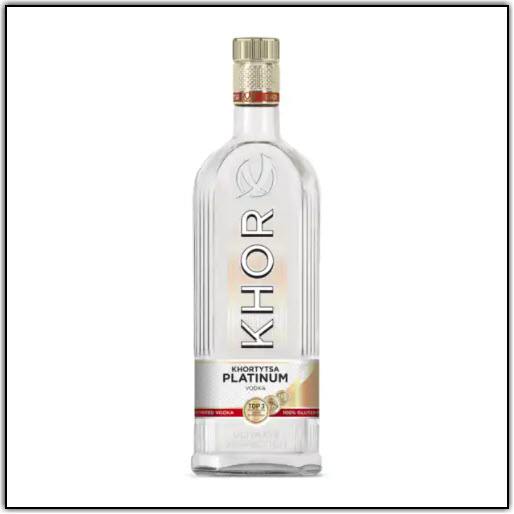 Khor Platinum Vodka is a unique expression that is one of only a few that goes through its specific processes. It's a corn-based vodka that's made from silver filtration technologies, before going through another special filter system including birch and alder tree charcoal. This process gives the vodka a clean, balanced profile and a delightful, soft finish. It's a premium expression that is perfect for mixing up quality, perfectly balanced cocktails.
In addition to state-of-the-art filtration and technology, the company also focuses closely on the quality of their ingredients. The vodka is entirely corn-based and it's made with artesian drinking water that passes through four different stages of filtration. The result is exceptional, versatile vodka.
The nose is clean and crisp with a touch of citrus and spicy grain. The mouthfeel is thick and creamy with flavor notes similar to the nose. Citrus and spice greet you and build into a bitter flavor with notes of thyme and bark. Soft notes of fresh wheat appear on the finish.
5. Pristine Vodka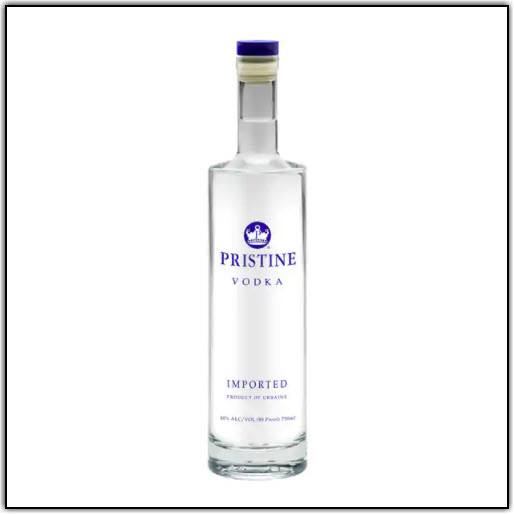 Pristine Vodka wants to provide you with a premium quality bottle at an exceptional value – this is their goal and they've achieved it. This vodka is not only high-quality but it's proudly all-natural. The smoothness is unmatched and they've created a taste everyone can be proud of.
It all began in 1989 when Alex Bratslavsky left his home in Ukraine to experience life in America. He was soon disappointed in the lack of premium vodka available, so he set out to create his own. He recruited a series of master distillers and agriculturists in his pursuit of vodka perfection, and in 2009, Pristine Vodka was introduced.
It's made in Ukraine with Ukrainian wheat and pure mountain spring water. It's distilled five times and charcoal filtered five times as well before bottling at 80 proof. As vodkas go, it's a particularly flavorful one, and it's a flavor you won't soon forget.
On the nose, you'll find notes of zesty lime, lemongrass, ginger, and a touch of milled wheat and cream. The palate is sweet on the entry, followed by tangy lemon that builds to a pastry-like peak. The dry finish offers a touch of warmth, spice, and cream with notes of pepper and lemon.
6. Shevkoff Vodka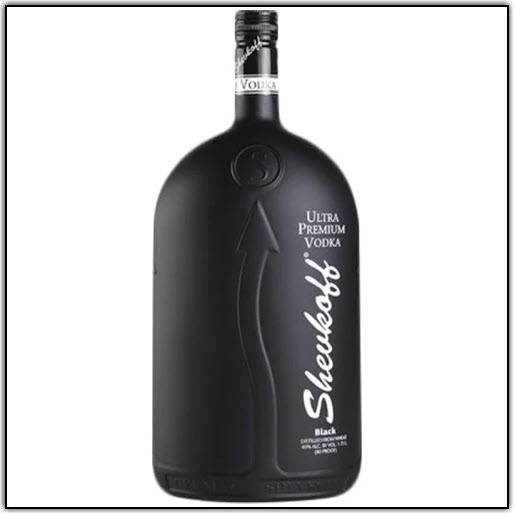 Shevkoff Vodka is more difficult to find than other Ukrainian vodka expressions, but it's well worth the effort. For one thing, this is one of the smoothest types of Ukrainian vodka out there. It's also a premium vodka, which means the company has strongly focused on quality. You could easily sip this vodka over ice or even neat. Doing so would be the best way to enjoy all of its nuances.
An unusual feature is the surprising heat that lingers on the palate. There are peppery notes as well, helping the vodka to stand out even more. Other flavor notes are more familiar, including wheat and resin.
As with most vodka, the flavor profile here isn't dramatic. Still, it's more than enough to make this expression stand out.
7. Ukrainian Heritage Vodka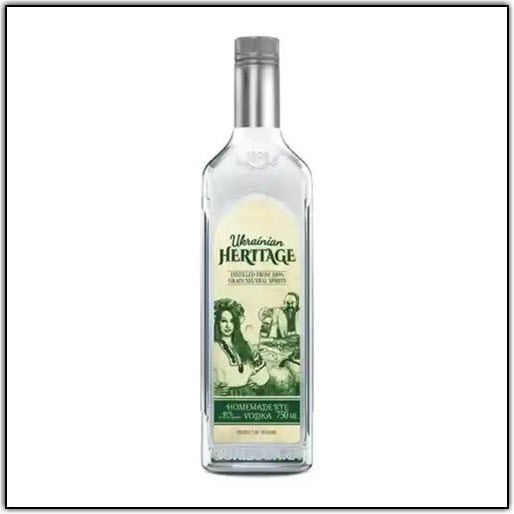 Ukrainian Heritage takes a homely approach to the label, so there's no doubt about where the vodka comes from. Interestingly, this is also a rye vodka, which is unusual as rye vodka is more often a Polish approach. Yet, the quality of this product shows that Ukraine can make truly amazing rye vodka as well.
The vodka is produced using an interesting filtration system that relies on platinum, silver, and shungite (which is a type of stone that's rich in carbon). This filtration approach helps to create a smooth and highly sippable vodka.
That said, rye vodka has some interesting characteristics, including a distinct spiciness. There are black pepper notes here too, making this a vodka you won't forget any time soon.
Ukrainian Vodka Cocktails
Ukraine produces some amazing vodka, but they're also known for some cool cocktails. Many drinks served in Ukraine aren't very common over in America, but that doesn't mean you can't give them a try once you get your hands on the right ingredients!
White Ukrainian
A variation on the infamous white Russian, this drink is a booze lover's dream, mixing so many interesting spirits together to create a fun, flavorful cocktail that's perfect for getting any party started real quick. Drink at your own risk.
Ingredients:
Instructions:
Pour all alcoholic ingredients into chosen glass.
Add the desired amount of ice.
Stir until everything is well combined.
Add milk and stir some more.
Serve and enjoy!
Because everything is in equal parts except the milk, this is an easy one to scale up or down as necessary to serve multiple people! It's also easy to adjust the amount of milk if you want to dilute the alcohol a little more and/or create a creamier, lighter flavor. You can also try using a different kind of milk – almond milk, for example, may complement the amaretto nicely.
Figgie
This recipe comes straight from Zirkova, a successful and passionate brand of Ukrainian Vodka. Their premium vodka is well-suited to sipping, but also does quite well in a cocktail. Their vodka is made with authentic and high-quality Ukrainian ingredients and boasts a distinct feel and flavor. They've taken what they know about their own vodka and created a series of recipes, including cocktails and other things like pasta sauces, which work well with their expression specifically. While easy enough to make, this one is certainly unique.
Ingredients:
1.5 ounce Zirkova vodka
0.5 ounce lemon juice
1 egg white
1 tablespoon fig jam
Dehydrated lemon wheel for garnish
Instructions:
Add all ingredients into a cocktail shaker.
Shake without ice first.
Add ice and shake again.
Strain into a coupe glass.
Add lemon wheel directly into the drink to garnish, and enjoy!
The egg white is an interesting ingredient that adds a thick, creamy texture to the drink without changing the flavor too much. The fig jam is another unusual ingredient that you don't often find, but it works well with the egg and lemon to create a different but thoroughly enjoyable cocktail that's perfectly tailored to Ukrainian vodka.
Popular Ukrainian Drinks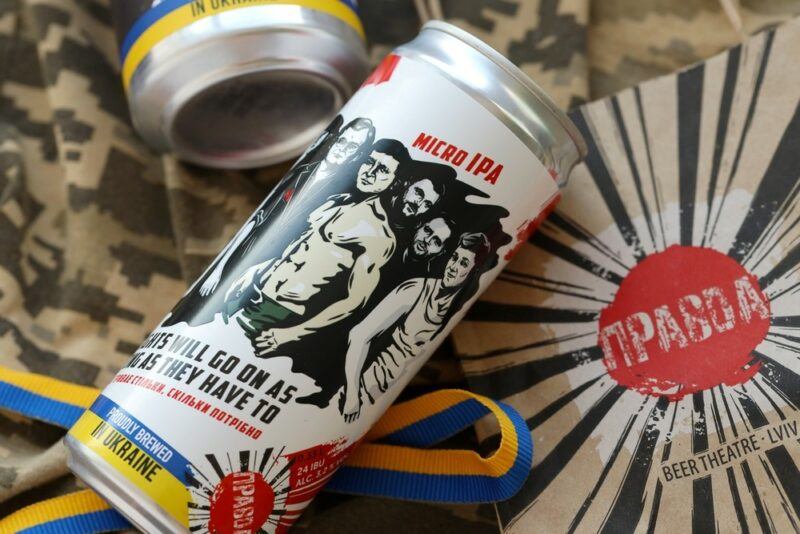 Not surprisingly, vodka isn't the only drink in Ukraine, nor even the most popular. There is a variety of other traditional drinks that you might want to try for yourself (if you can find them).
Horilka
Horilka is sometimes known as the purest alcoholic drink in the world. That's a surprisingly accurate description too, as the drink simply consists of water and purified alcohol.
It's traditionally served chilled, but it's crucial to make sure that the water doesn't freeze. Otherwise, you're essentially drinking pure alcohol.
Spotykach
This sweet Ukrainian drink relies on heating vodka, spices, and berries. It's essentially a form of infused vodka and remains very popular. The spices are particularly appealing, as they provide plenty of depth and flavor complexity.
Varenukha
The composition of varenukha is similar to spotykach, but the drink is made in a completely different way. It starts with dried fruit in clayware pots. Vodka (or another liquor) is then poured over top of it and other ingredients are added, including honey and spices.
Then, the clay pots can be placed in the oven and cooked for between 10 and 12 hours. This process creates a form of infused vodka that can easily be enjoyed hot and cold.
While varenukha and spotykach have many similar ingredients, spotykach tends to be sweeter. It's often consumed as a shot and seen as a type of dessert drink.
Kvass
Kvass is a famous fermented non-alcoholic drink found in Russia and Ukraine. It sounds strange, as the drink is made using fermented stale rye bread. Yet, Kvass is delicious and can even taste a little like cola.
The sugar content varies depending on who makes the drink and the recipe they follow. Some versions are pretty sweet, while others are sour instead.
Ryazhenka
There's also ryazhenka, which is fermented as well. This is a little like kefir, in that it is a fermented milk drink that resembles yogurt. Kvass and ryazhenka are both excellent sources of probiotics, which can make them highly relevant for digestion.
Beer
We can't forget about beer either. This classic drink is popular in Ukraine, just like it is in many parts of the world. There are plenty of locally produced Ukrainian beers, along with beer imports from other countries.
Medovukha
Finally, we have medovukha. This traditional drink is a little like mead, as it is created from fermented honey. Other ingredients can be included too, such as hops, berries, spices, and even vodka.
Related Content