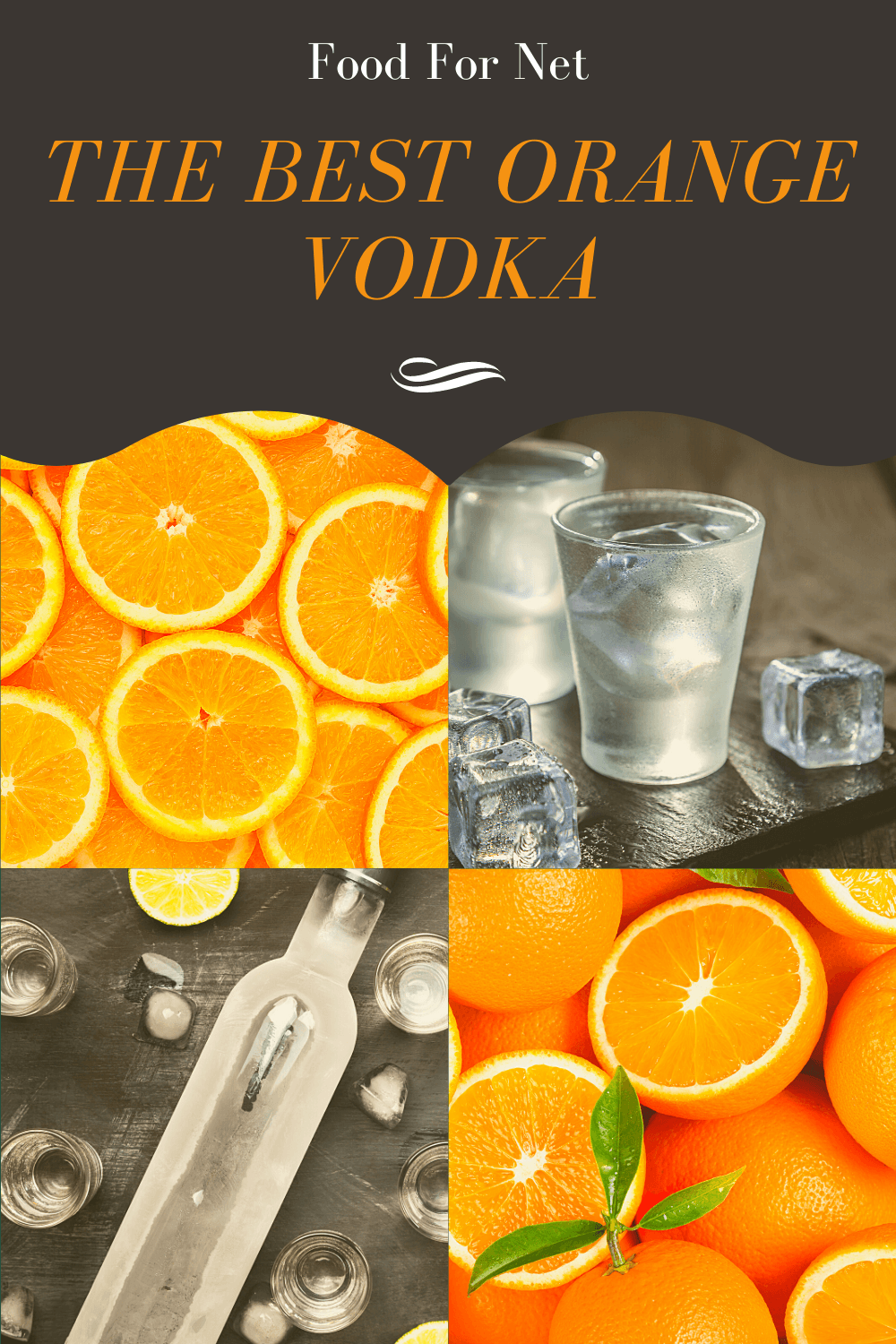 Flavored vodka is a highly sought-after category as these expressions can take cocktails to a whole new level. This type of vodka also makes things a lot easier when a recipe calls for vodka and a certain flavor – now you can (sometimes) do both of these in one! While flavored vodkas can be anything from warm and spicy to floral and fruity, citrus is among the most popular options.
The best orange vodka is always in high demand, but the citrus category also includes lemon, lime, grapefruit, and more. These spirits are indeed sweet, tart, and overall delicious, but they're popular for other reasons, too. Citrus has a way of brightening up any cocktail or balancing out intense sweetness when necessary. It can add just the right amount of zing without going overboard.
As with anything, it's always best when natural fruits and flavors are used. Artificial flavors and sugars are cheaper but often push the drink over the edge into a fake, cloying sweetness that overwhelms the palate. Thankfully, we have many high-quality, naturally-made orange vodkas out there from trusted experts that have long ago perfected the craft of delicious vodka.
The Best Orange Vodka
1. Effen Blood Orange Vodka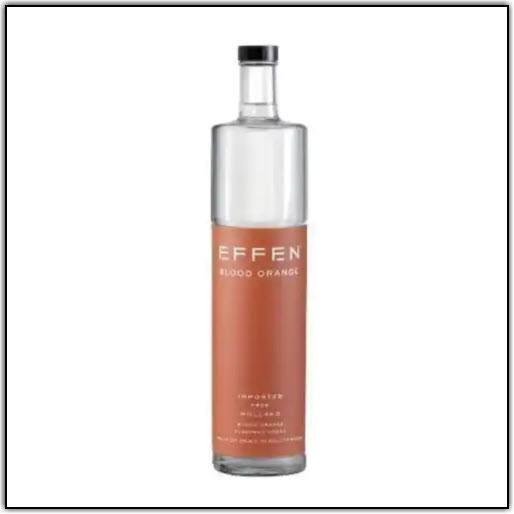 Effen produces a super-premium vodka with incredible taste, unmatched smoothness, and the most enticing texture. Their original vodka was a collaboration between a whole team of passionate liquor aficionados and one of the finest distilleries in Holland.
Effen Blood Orange Vodka is made with a base of premium wheat that comes from Nothern Holland and pure, spring water that's filtered through a reverse osmosis system for maximum purity and clarity. It's then filtered another five times through active carbon. It's at this point that the expression is infused with natural flavors and bottled at 75 proof.
The first thing you notice on the nose is the bright aromas of freshly squeezed orange juice with a touch of vanilla. Similar notes of fresh and natural orange are immediately present on the palate, with vanilla building through the mid-palate. After it reaches an orangey vanilla peak, it fades out into a slight peppery tone.
The finish is a little dry with the taste of whole oranges and a little vanilla lingering. It's one of the most flavorful orange vodkas out there without being overly sweet. It's a delightful drink on the rocks with a little zing on the end, but it really shines in a nice fruity, citrus cocktail.
2. Ketel One Oranje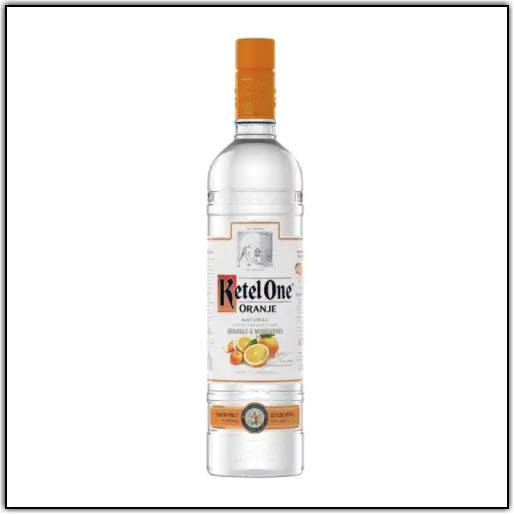 Ketel One is a well-established, expert distillery so it's no surprise that Ketel One Oranje is so good. They know that there's nothing quite like natural flavor, which is why they work hard to source only the freshest, most premium mandarins and oranges. They extract flavor carefully and infuse it right into their expertly-made base vodka.
The company is family-owned and they're proud to use only non-GMO grains of the best quality. They've been in business since 1691 so they have plenty of experience to draw from.
On the nose, you'll find strong notes of deliciously ripe oranges bursting from the bottle. The palate offers tangy notes of citrus and mandarin oranges working in harmony for a delightful fruity treat. This spirit is tasty to drink neat and super refreshing on the rocks. Adding orange bitters and club soda makes a quick cocktail, or mix with orange juice for an extra tangy screwdriver!
3. Absolut Mandarin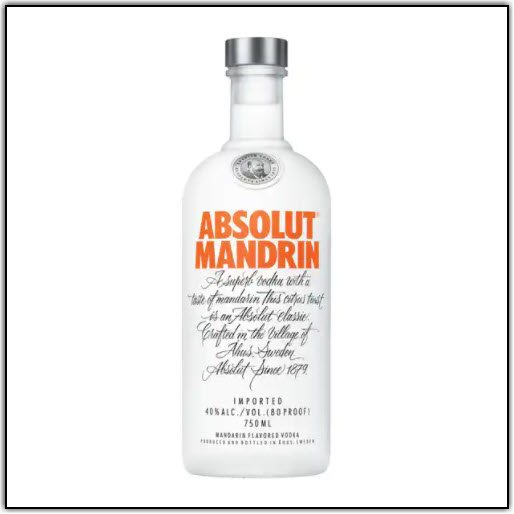 Absolut Mandarin is proudly made from only the highest-quality natural ingredients and contains no added sugar. It offers a smooth, mellow, and complex profile that comes entirely from oranges and nothing artificial. Mandarin was the fourth effort in Absolut's collection of flavors and it uses their original winter wheat-based vodka infused with natural flavors of orange, mandarins, and citrus.
As citrus spirits go, Absolut Mandarin is quite moderate – in a good way. It's not super intense and tangy, offering a sweeter and more floral profile. The nose is rich with fresh, sweet oranges and just a touch of citrus. The palate follows with a soft, gentle sweetness that is not cloying in the slightest.
The citrus flavor is not as intense as some of its counterparts, making it an easy sipper as well as a versatile mixer. Ginger ale or club soda do extremely well to balance it out, while fresh orange juice will enhance the sweetness that's already there.
4. Smirnoff Orange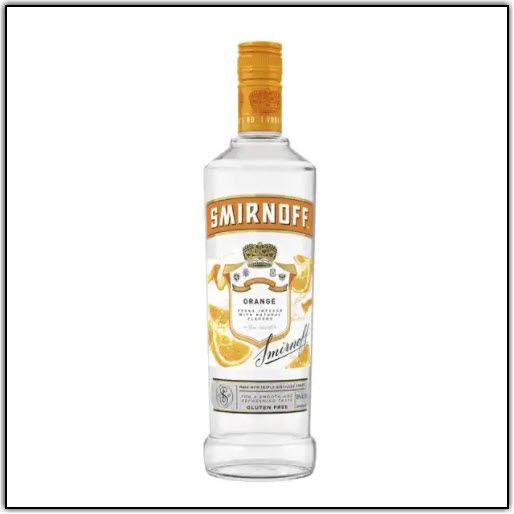 Smirnoff is known the world over for its exceptional vodka. Not only do they make a good original vodka, but their collection of flavors and variants is impressive and often delicious. Smirnoff Orange is a favorite, offering sweet, tangy, citrusy goodness to many amazing cocktails.
The expression infuses their original vodka with six varietals of naval and mandarin oranges. It's triple-distilled for maximum smoothness, plus it's perfect to drink on the rocks or throw in a combination of pineapple and cranberry juice for a fast, refreshing, fruity cocktail.
The nose is a complex medley of fresh, fruit, citrus oranges. The palate is equally complex, with a plump, full mouthfeel. You'll find tropical notes from the caracara navel oranges mixed with warming spice from the royal mandarins. It takes your tongue on an exciting journey of tangy and complex flavors that come together for a delightful, refreshing finish.
5. Grey Goose L'Orange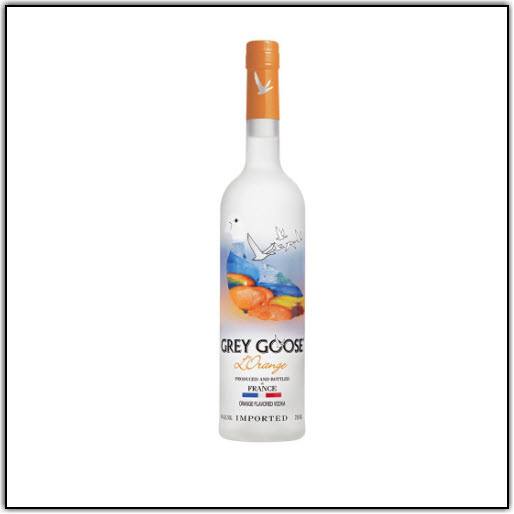 Grey Goose is another brand with a solid reputation in the world of vodka, so of course, they went for it with their Grey Goose L'Orange. Citrus is a popular flavor for fun, summer drinks, and cocktails so the demand for orange-flavored vodka is pretty high.
Grey Goose does a good job infusing their delicious, standard, wheat-based vodka with the delicious flavors of natural Florida oranges. Grey Goose itself is a wonderfully smooth, premium vodka, so it's no surprise that their orange rendition follows suit and makes for an intense but lovely sipper.
The nose is filled to the brim with intensely sweet citrus notes that are distinctly and unmistakably orange. The palate is just as intense, with bright, bold, strong notes of orange dancing around on your tongue. This is one that you drink on the rocks when you want a sharp, zesty drink, or put in a cocktail to add bold citrus tones.
The Best Orange Cocktails For Summer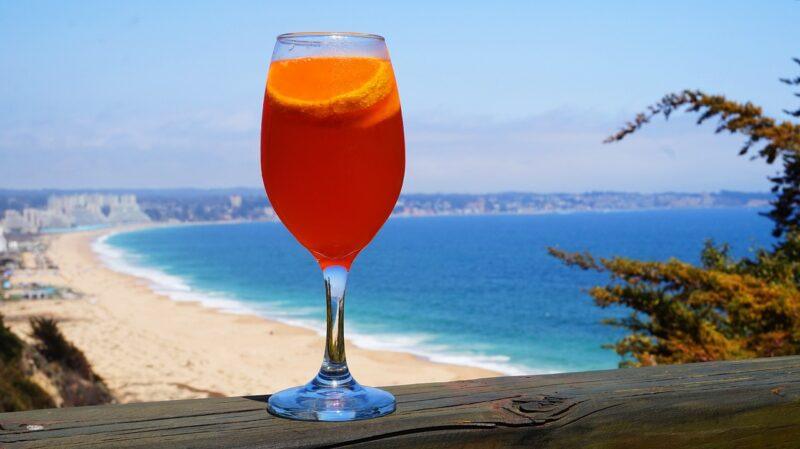 Whether you're lounging by the pool, heading out to the beach, or jetting off on vacation, summer is the best time for tangy, fruity, refreshing drinks. You have plenty of options here and orange vodka really shines in many of them. Get started with some of these tried and true recipes and don't be afraid to try out a few different vodkas to see which one is the best for each cocktail.
Orange Vodka Party Punch
This quick and easy punch is full of fruity, tropical flavors with the perfect amount of zest. You can throw it together for yourself or whip up a huge batch for your next party – either way, it's a sweet, delightful treat on any hot summer day. As this is meant to be a party drink, the following recipe makes 14 servings but you can easily scale it back for a smaller group.
Ingredients:
4 cups of orange juice
2 cups of pineapple juice
2 cups of vodka (use orange vodka to make it extra tangy and orangey!)
1 liter of lemon-lime soda
The instructions are easier than ever: mix it all together in a pitcher and you're good to go! Garnish with some orange slices if you want and make sure all ingredients are cold before mixing for the best results. If your party is all-ages and family-friendly, simply make an extra bowl with no vodka and extra soda! The flavor won't be much different and everyone can enjoy it.
Orange Creamsicle Cocktail
The wildly popular summer treat can now be enjoyed in drink form – with some booze, to boot! This sweet, creamy cocktail so closely mimics the beloved frozen popsicle that you'll be transported back to your childhood summers in no time.
Ingredients:
1 ½ ounce vanilla vodka
1 ounce half and half cream
½ ounce triple sec
1 ounce orange juice
Orange slice to garnish
Instructions:
Fill a cocktail shaker with ice and add the vodka, triple sec, orange juice, and half and half. Shake it well.
Strain into a glass filled with fresh ice.
Garnish with your orange slice and enjoy!
Freshly squeezed orange juice works best here as this offers the most authentic flavor. If that's not possible, just get the freshest orange juice you can.
You can make the drink taller by adding more orange juice and/or cream as desired or top it off with some whipped cream for extra sweetness.
For an extra boozy take, add half an ounce of your favorite orange vodka. This not only makes the drink stronger but it'll add some extra flavor and complexity. Don't be afraid to play around with sweet and tangy orange vodkas and see what you like best!