Vodka has a reputation as a party drink, largely because of how potent it is. Not only does it take less vodka to get a person drunk but it also takes less time. It's often taken as straight shots and it's also popular as a base for many cocktails. 
It's not often considered a sipping alcohol, but perhaps it should be. It's true that super-cheap vodka probably won't be a pleasant experience, but not all vodka burns. Many vodkas are made with quality ingredients and a very deliberate process that creates a delightful spirit. These are often overlooked because they're too expensive to justify putting into cocktails, but they have their own merits. 
The best vodka to drink straight is, first and foremost, smooth on the palate. Too much burn won't taste good. Beyond this, you want to consider taste. Most vodka is very light and subtle, as it should be. But, some companies are going out on a limb and creating vodka with stronger natural flavors, like that of the grains used. 
If you want a stronger flavor you can also go for flavored vodka. There are many fruit flavors to choose from, as well as many vanilla vodkas. 
Either way, it's also crucial to cool the vodka before sipping, the colder the better. This is how it tastes best. Unlike most liquids, vodka won't freeze, so you can put it in the freezer to cool it down faster if you must. 
As with any spirit, the higher-quality, smoother expressions aren't the cheapest ones, but the experience is most often worth the extra price. 
The Best Vodka to Drink Straight
1. Purity Vodka Signature 34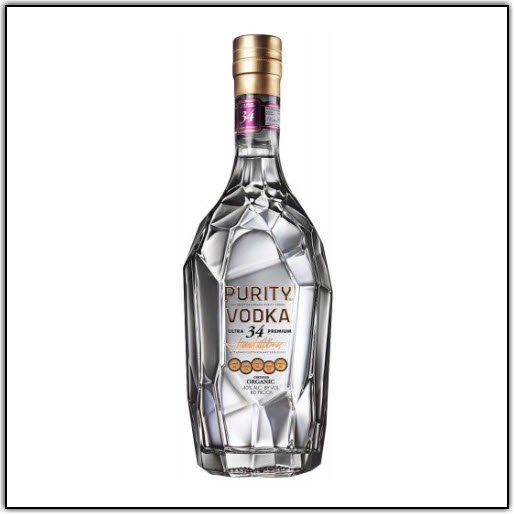 Purity Vodka Signature 34 is named for the number of times it's distilled. This may sound crazy, but Purity Vodka's Master Blender Thomas Kuuttanen says that after much study and trial and error, he found 34 to be the magic number.
He must be doing something right because this expression has earned over 150 awards at international competitions including gold medals, "Best Vodka" titles, and 97 points at the Ultimate Spirit Challenge in 2017. 
In addition to 34 distillations, this vodka is handcrafted in small batches to ensure quality and consistency. They use a bespoke 600-liter copper pot still and the result is a wonderfully aromatic vodka with unique flavors. 
On the nose, you get grassy, earthy notes with natural elements and a touch of sweetness. The palate follows with nuttiness and creamy vanilla followed by dense and rich mineral tones with a dry, pleasant, lingering finish. 
2. Absolut Elyx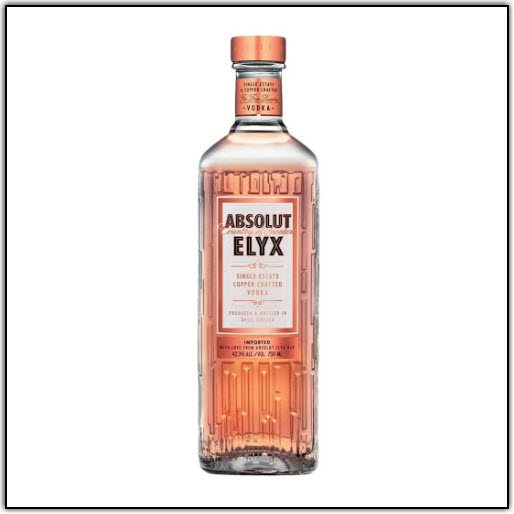 Absolut Elyx is the result of the entire Absolut team working together with their Master Distiller to create a new, high-end, luxury vodka. This one has every step of the process taking place within a 15-mile radius and it uses a special vintage still from 1921.
The drink is made with soft winter wheat sourced from a single estate in Southern Sweden. Here, the climate is most ideal for this strain and the estate has been in the business since the 1400s.
The vintage still is only operated by a small group of people who inherited the knowledge from previous generations. This unique still is made entirely of copper and it creates an incredibly smooth vodka with plenty of character when operated correctly. 
The aroma on this one is absolutely delightful with rich notes of pure vodka with bread, light cereal, white chocolate, and a touch of mellow spice shining through as well. The palate has a full body and delicious notes of macadamia nuts, white chocolate, and cereal with smooth, buttery undertones. The finish is warm and gentle with a mix of nuttiness and spice. 
3. Reyka Vodka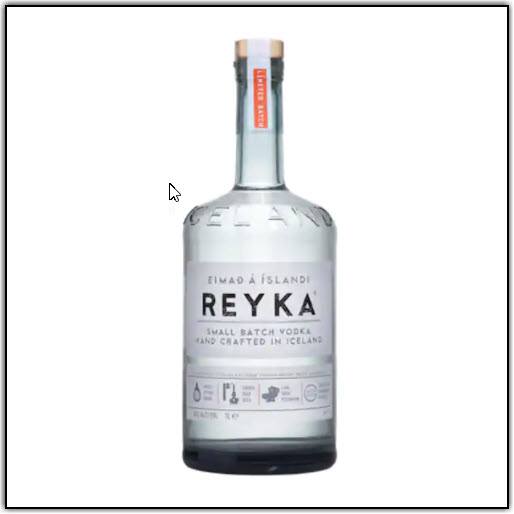 Reyka Vodka is unique in many ways, from its ingredients to its process. It comes from Iceland where they have access to some of the purest water in the world. For this vodka, the water they use runs through a lava field that's 4,000 years old.
The vodka is distilled in a Carter-Head still, one of the few left in the world. It has extremely high copper levels which deliver amazing smoothness with just a single distillation. 
Iceland also has a ton of lava rocks which Reyka uses to filter their vodka. This gives it a clean, crisp taste in addition to the smooth mouthfeel. 
Lastly, the vodka is carefully distilled in small batches to maintain its excellent quality. Its batches are smaller than most even, yielding only 255 cases from each six-hour distillation. 
The vodka itself is unmatched in flavor and quality but it also makes many happy to know that Reyka's distillery is powered by sustainable and renewable energy that comes from the underground volcanoes. This makes it one of the greenest vodkas around. 
The aroma is a simple one – rich notes of the grain hit your nose with little else going on. The palate offers a medium body with a slick, smooth, clean mouthfeel and flavors of lemon, cereal grain, and pleasant sweetness. The finish is light and peppery. 
4. Nikka Coffey Vodka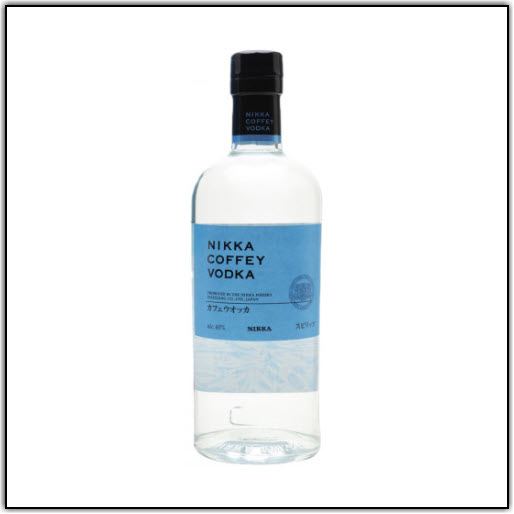 Known as the Father of Japanese Whiskey, Masataka Taketsuru was born in 1895 to a family of sake makers. They owned their own brewery and he was given the opportunity to take over the family business. However, he was more interested in whiskey. 
Over the next several years he went off to Scotland for university and studied the art of making whiskey. He also apprenticed at several distilleries and worked hard to learn the trade and perfect his craft. 
In 1934, he opened Nikka Whiskey Co. In 1960, he'd grown so successful that he had to expand. He opened a second distillery and this created many more opportunities to grow and crate. Nikka Coffey Vodka is the first vodka made by the distillery after deciding to branch out from whiskey. 
The vodka is extremely smooth and silky, offering a subtle aroma of white peach followed by a clean palate with its own delicate notes of fruit. The finish is clean and smooth. 
5. Russian Standard Vodka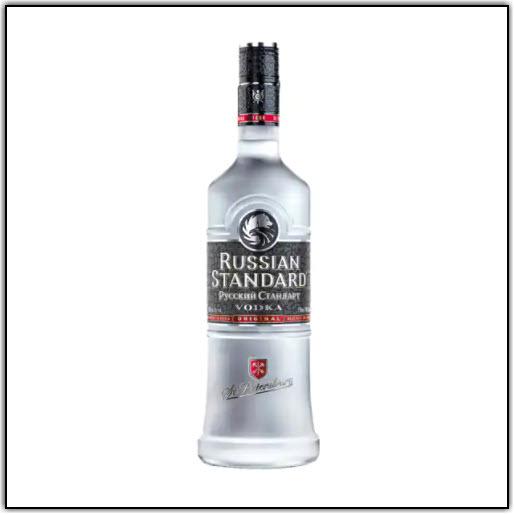 While a good vodka is clean and pure, most have a subtle taste which is the way it's often meant to be. Russian Standard Vodka is unique, however, in that it offers the exceptional purity one would expect from a premium vodka while also having a stronger taste than normal. 
It's made with winter wheat that's grown in Russia on the infamous Black Steppes. Lake Ladoga provides soft, pure glacial water and the spirit is distilled multiple times and quad filtered through charcoal. 
The aroma offers gentle toasted notes with a touch of sweetness in the background. The palate is also sweet with a pleasant wheaty flavor. It has a moderate, slick mouthfeel with a medium finish. The flavor is strong enough to overcome the burn of an 80 proof vodka but it's not so strong that it overwhelms. It's delicious on its own and great in a cocktail. 
BONUS: Boyd & Blair Potato Vodka

This one is my personal favorite. When it comes to vodka, I prefer potato vodka. I think it tastes a little sweeter and has more actual flavor. Boyd & Blair won numerous awards in 2020, and was able to compete with other top spirit makers from around the world. The great thing about Boyd & Blair potato vodka is that it's relatively easy to source in the USA, and not super expensive, especially when compared to some of the other luxury brand vodkas in this list.
When you are picking your best sipping vodka, it's nice to know you don't have a pay a huge amount to source it from a foreign country. I'm in the USA though, so this brand appeals to me. I recommend experimenting and discovering your own local "best" vodka out there. Preferences vary.
What's clear, is that vodka is no longer just a mixer. Craft spirit makers are lifting the level of what it means to be a "good vodka", and like tequila, there are plenty of folks who now prefer to sip and savor high quality vodkas.
How to Make Your Own Flavored Vodka
While there are many flavored vodkas on the market, many of which are high-quality and great-tasting, sometimes you still can't find the perfect flavor. Or, perhaps you want/need something specific for a cocktail you want to make. 
Either way, a nice flavor can make the vodka easier to drink and you can infuse your own vodka with pretty much anything you can think of. In addition to creating something specific, it can also just be fun to play around with flavors. Citrus is a pretty foolproof way to go as vodka and citrus go well together. However, you can use any combination of herbs, spices, fruit, even chile peppers, and vanilla beans. 
Gather your ingredients and follow a few simple steps: 
1. Choose a Bottle
Generally, a cheaper bottle of alcohol is better for at-home infusion. Aside from saving you money, cheaper bottles will have less of a flavor of their own, meaning yours will shine through that much better. 
2. Prepare Your Vessel
Mason jars work great here, but anything glass will do just fine. Plastic may impart unwanted flavors into the drink. Also, be sure to select something with a mouth wide enough to accommodate what you're infusing the vodka with. 
3. Prepare Your Ingredients 
Whatever you've chosen, opening the ingredients up will help them better release their flavors and aromas into the drink. For example, slice the citrus, cut your chilies, toast your spices, split your vanilla beans, bruise the herbs, etc. 
4. Infuse
Add your ingredients to the jar and fill it with vodka, making sure the lid is tight and secured. To infuse, store the jar on the counter for three to seven days. The vodka will preserve anything that would otherwise be stored in the fridge. 
Give the jar a shake once or twice a day. You can taste it periodically to assess the flavor and adjust as necessary. Keep in mind that fresh ingredients will infuse faster than anything dried. 
5. Strain and Store
Once you've reached your desired flavor, strain the solids out and pour your newly flavored vodka into your storage container. If the vodka is still a little cloudy, strain once more. If it's colored, don't worry. Some ingredients will leave color behind and that's okay!
If you made the vodka with perishable items like fresh fruit, store it in the fridge. If not, you can store the vodka at room temperature.