Sweet, salty, bitter, and sour – the Paloma has a little bit of everything, plus some bubbles and alcohol! It doesn't get much better than that for a fun, refreshing summer drink. Its mysterious history only adds another element of fun to what is arguably the most favored cocktail in Mexico. Despite its popularity, the drink's origins are largely left to theory making the truth anyone's guess.
Because there are so many different flavor types swimming around in the cocktail, the best tequila for Palomas is a pretty wide range so you can take your pick. Blancos are a good go-to simply because they see minimal to no aging and therefore offer subtler flavors. That's not to say an aged tequila is an absolute no-go, though, because sometimes the flavors really work.
The many flavors in the drink also make choosing tequila easy if you know your taste. For a sweeter cocktail, choose a sweeter tequila. For one with a little extra kick, choose a tequila with some spice- and so on!
One common theory says the Paloma is named after a popular folk song from the 1860s called "La Paloma" meaning "The Dove." Others give credit to the infamous Don Javier Delgado Corona, the owner, and bartender at La Capilla, a very famous bar in Tequila, Mexico.
Wherever the drink came from, Palomas are the ultimate summer drink so choose your tequila wisely and drink up!
The Best Tequila for Palomas
1. Pasote Tequila Blanco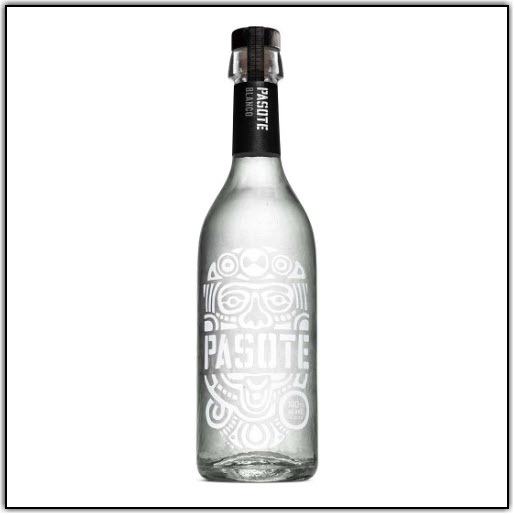 Founder Don Felip has been making Tequila in Jalisco since early in the 19th century. His ancestors ran a distillery, but it was destroyed and abandoned during the Mexican Revolution. So, for a while, he settled for selling his premium blue agaves to other distilleries. In 1937 he finally opened his own distillery which he eventually passed down to his grandson.
The younger Felip took over and revolutionized the distillery with all new machines that optimized energy and made the process more accurate and successful.
The collection of Pasote tequilas are handcrafted by Felip himself and are meant to pay homage to the original agave distillers – the Aztecs. The Aztecs were powerful fighters and would often celebrate their victories by drinking the delicious plant.
Pasote Tequila Blanco is immediately bottled after distillation and is easily recognizable by the perfectly roasted agave on the nose. The mouthfeel is soft and luxurious with a zesty burst on the front of the palate. This leads to a unique combination of salt, taro root, and jicama. The finish is clean and long with a touch of white pepper and minerality.
2. Fortaleza Tequila Blanco

The roots of the Fortaleza distillery can be traced back to 1856 when Don Cenobio Sauza began importing tequila from Mexico and into the United States. He died in 1877 but his son took over right away and immediately expanded into distilling the tequila himself in addition to importing it.
This went on until the business closed in 1968, though not for long. In 1999 a fifth-generation Master Distiller from the family resurrected the business and officially became Destileria La Fortaleza.
Fortaleza Tequila Blanco is an amazing effort from the distillery, winning many titles at the Tequila.net awards and taking home the "best of the best" medal in the tequila blanco category. After distillation, the expression rests briefly before it's bottled by hand. The bottles themselves are also hand-blown by glassmakers and topped with a cap shaped like the heart of an agave.
It offers a simple profile filled with citrus, sweet agave, and a medley of earthy minerals. The slight notes of black pepper and vanilla are what complement the flavors of a Paloma quite well.
3. Casamigos Reposado Tequila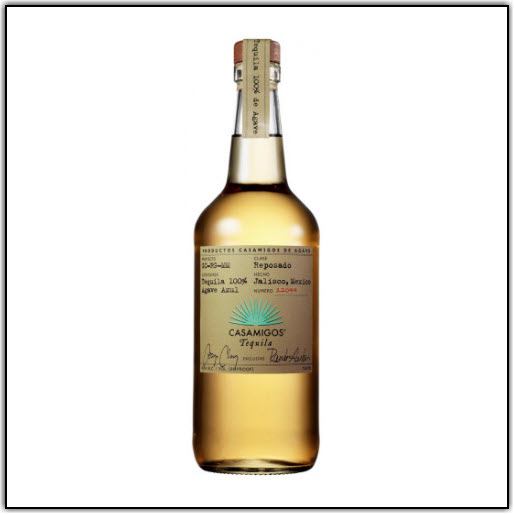 It can be a toss-up when celebrities decide to get into the business of making spirits. A high-profile name doesn't automatically mean they'll know what they're doing, but Rande Gerber and George Clooney have partnered up to create something worth trying.
Made with agave from the highlands of Jalisco the Casamigos Reposado Tequila is smooth with many nuanced flavors. They also promise it won't burn on the way down, nor will it produce a hangover!
The company's name comes from the word "casa" which means house, and "amigos" which means friends – named for the founder's desire to create a "house of friends." The idea to start a tequila company came when Clooney and Gerber were building vacation homes together and sampling many tequilas.
Fortunately, they had the capital to do it right, and they did. This tequila is small-batch and ultra-premium, made from only the finest blue weber agave plants. It rests in ex-whiskey barrels for seven months before bottling, bringing soft, delicate oaky notes to the profile.
On the nose is bright agave with some smokiness, vanilla, nuts, and spice. The palate offers subtle hints of oak with cocoa, caramel, and rich spices with a hint of leather and tobacco. It finishes sweet with a touch of pepper.
4. Olmeca Altos Tequila Reposado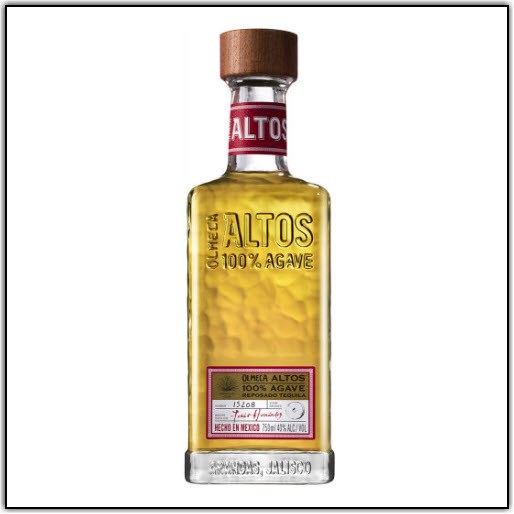 Olmeca Altos Tequila Reposado is an impressive expression that took home three hold medals at the San Francisco World Spirits Competition. Such an accomplishment is no small feat which should immediately tell you that you're in for a treat.
The idea behind the tequila came when two well-known British bartenders wanted to create a tequila diverse enough for cocktails that would also stand up to high-end bottles when sipped neat. This delectable spirit was the result. The tequila is aged for six to eight months in ex-bourbon white oak barrels.
The nose is approachable and sweet with fresh, fruity notes to start followed by woody notes from the barrels and a touch of vanilla with cooked agave throughout. The palate offers a sweet bourbon flavor that's incredibly smooth on the mouth leading to a citrusy finish
5. Siete Leguas Tequila Blanco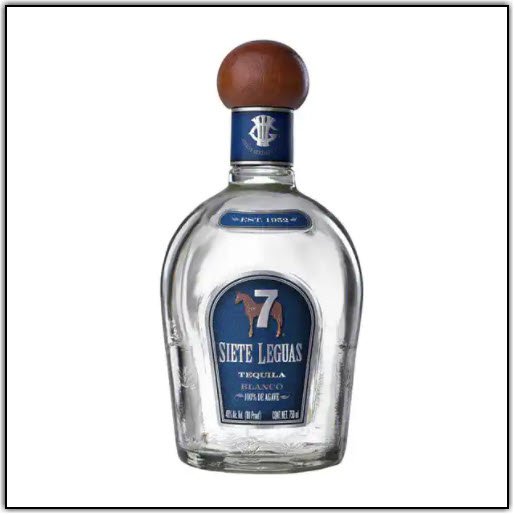 Siete Leguas Tequila Blanco is a unique expression with a strong aromatic profile to delight the senses. It's distilled using two different methods and the end result is a combination of two different tequilas blended together.
One of the methods is more traditional, using two mules to pull the wheel and wild yeast to ferment. The other is more modern, cruising the agaves using a mill and fermenting with their own strain of yeast. The marriage of these two methods brings together traditional and modern flavors that combine in a beautiful way.
On the nose, you get intense, sweet agave mixed with smoky, earthy notes. The palate is rich and layered, with earthy tones, pepper, and sweetness all present.
Fun Paloma Variations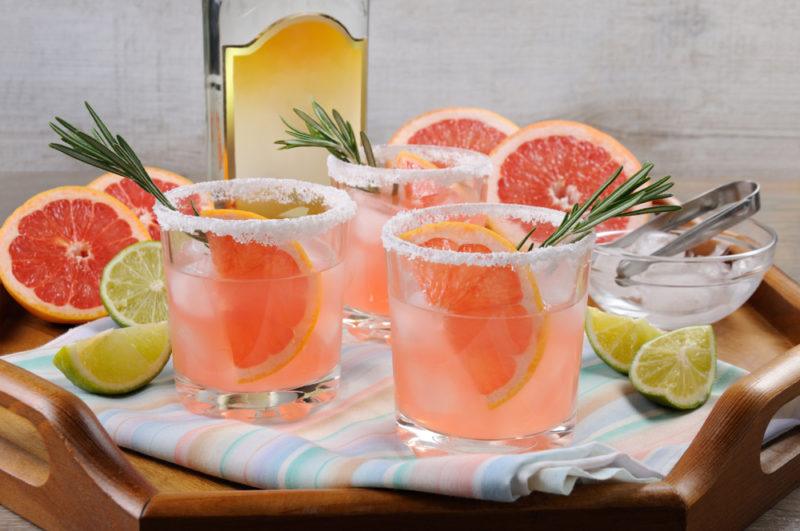 A traditional Paloma includes tequila, fresh grapefruit juice, freshly squeezed lime, agave nectar, grapefruit soda, and a salted rim. This combination is both exciting and refreshing, but it's also easy to manipulate. There are many flavors of citrus, agave nectar has some substitutes, and you can even choose a different fruit as the base.
The following are some proven variations that take the concept of a Paloma and give it a new twist:
The Lone Ranger
Taking inspiration from the Paloma, this is a fruity wine spritzer meets margarita that's a perfect companion for summer relaxation.
Ingredients:
1.5 ounces silver tequila
1 ounce freshly squeezed lemon juice
½ ounce simple syrup
2 ounces brut rose sparkling wine
Lemon twist for garnish
Begin by adding the tequila, simple syrup, and lemon juice to a shaker with ice and shake until well-chilled. Once shaken, add the wine to the shaker. Once the ingredients are mixed, strain into a glass with ice and add your garnish.
Here, the grapefruit soda gets replaced by sparkling wine, you have lemon instead of lime, and the syrup adds balance to the mix of dryness and acidity. The right tequila adds a crisp and slightly floral twist that makes this drink perfectly refreshing.
Vida Paloma
This fiery drink is a contrast to the traditionally sweet and refreshing nature of a classic Paloma. Not for the faint of heart, the Vida Paloma retains the well-loved flavors of the original drink but adds a spicy twist to each sip. It's an experience for anyone with a love of heat.
The recipe calls for mezcal and while this does introduce a different array of flavors, you can still use your choice of tequila if you prefer.
Ingredients:
2 ounces Del Maguey Vida Mezcal
3 ounces freshly squeezed grapefruit juice
¼ ounce freshly squeezed lime juice
½ ounce simple syrup
2 ounces club soda
Chile Piquin for rim
Jalapeno round for garnish
Grapefruit quarter wheel and cilantro sprig for additional garnish (optional)
Instructions:
Rim half of your glass with the chile piquin
Add your juices, syrup, and mezcal to a shaker with ice and shake well
Strain into your glass over ice
Top with your club soda
Garnish with jalapeno round, and cilantro, and grapefruit if you have it.
The sweet and spicy combination here isn't for everyone, but it's sure to be a hit with fans of this style drink. The Paloma already has so much going on, why not add some heat to the mix?