Tequila is certainly an interesting spirit and one that is made and enjoyed all over the world. It's made from agave, unlike any other spirit. The production of tequila has tough regulations but the result is a versatile spirit with a unique and highly recognizable taste. Thankfully, finding the best tequila isn't difficult.
It's a very common spirit and can be found almost anywhere which is why it's surprising to some that the creation process is quite complex and labor-intensive.
Firstly, there are only five locations in Mexico where tequila can be produced, for it to be officially considered tequila. While five locations are allowed, most of the world's tequila comes from Jalisco, where agave plants are abundant. The first step of the process involves cutting the agave plants by hand, no machines are used.
The plants are then baked in clay or brick ovens for two or three days before the juices from the now-baked agaves must be extracted. Once extracted, the juices are fermented. This is where things begin to look like the traditional process of any distilled spirit. Finally, the liquid is moved to the still room which is where it becomes the tequila we're all familiar with.
There are several different classifications of tequila, all with varying flavors. The class depends on what percentage is agave and how long it's aged. While flavor notes will vary, tequila tends to be sweet with obvious notes of agave, unsurprisingly.
How much a tequila costs largely depend on the same things – age and agave usage. All tequila must have at least 51% agave, but with some, the rest is just cane sugar. Tequila that's 100 percent agave is much more expensive, as is a tequila that's been aged for at least a few years or longer. Put both of these together, and you've got a costly drink.
If all you want to do is make margaritas or other tequila cocktails at a party, there are plenty of suitable cheaper tequilas. If it's more of a taste experience you're after, you'll want something a little richer and full-bodied which requires something aged. And, if you don't want to try and find the brands we're highlighting on the list, you could always try out tequila of the month clubs.
Best Tequila Brands
Bottom Shelf
1. Mi Campo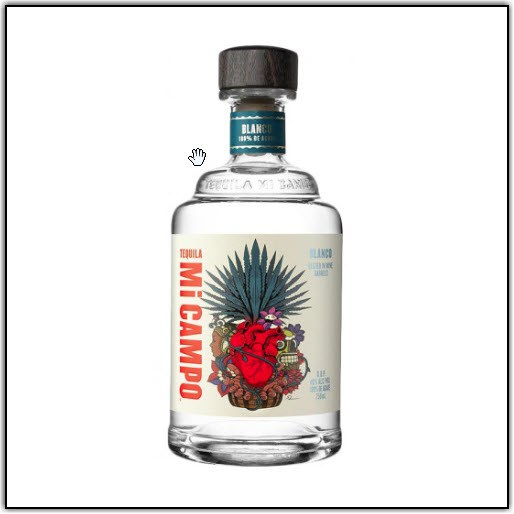 Mi Campo is a craft distillery that strives to honor the history of tequila by creating something fresh and traditional at the same time. They're gentle with the plants to never bring out any bitter notes and what they offer is a smoother, more refined version of classic tequila.
Their blanco tequila is double distilled and fermented in open-air tanks. They do this among citrus trees before allowing it to rest for a month in French oak barrels for a nice, smooth taste. The tequila has a fragrant smell of cooked agave, almonds, banana, coconut, and sweet almonds with a hint of vanilla. The palate has a sweet honey flavor with hints of orange and subtle notes of pepper.
2. Cazadores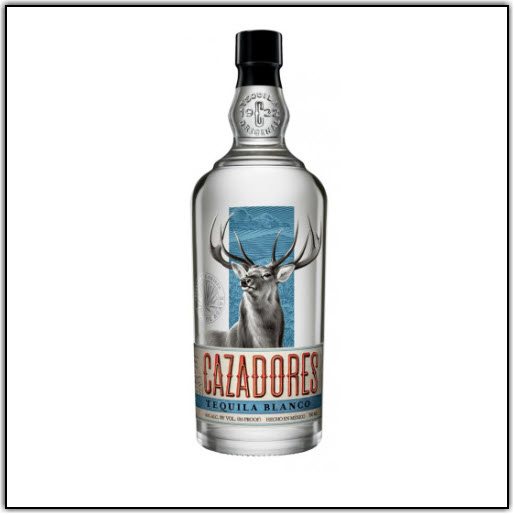 Cazadores means "hunters" in Spanish and the name was inspired by the company's founder seeing a proud stag standing in the agave hills. He knew this must be the symbol for his highland tequila. It's made in the Atlos region of the Jalisco highlands and the community is built around their precious tequila.
Everyone in the community participates in the creation of their famous tequila blanco, from the farmers working the fields to the cooks who feed them after a long day. Their tequila is produced using 100% blue agave which is the best in the business.
Despite the modernization of the company, the recipe remains unchanged. Their signature tequila blanco features a strong scent of agave as you open it, with notes of herbs and citrus. The palate is peppery with a hint of vanilla and citrus, and a sweet fruity finish.
3. El Espolon Reposado Tequila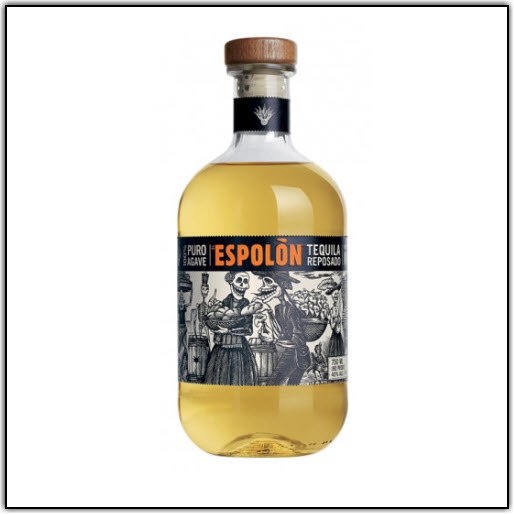 El Espolon was the dream of a master distiller with decades of time invested in studying the science of distillation and mastering the tequila-making process. But it wasn't until 1995 that he found a local entrepreneur with a similar vision. The two partnered up and El Espolon was born. The company has a few different types of tequila but their reposado tequila is a fan favorite.
It's made from 100 percent blue weber agave and it's rested for three to five months in new American oak barrels that are lightly charred.
It's the time spent in these special barrels that give it a complex and well-rounded flavor perfect for creating bold cocktails. On the nose, you'll get a noticeable spice with a note of caramel. There is also the taste of rich toasted agave with notes of tropical fruit, vanilla, and fresh brown spices.
Middle Shelf
1. Patron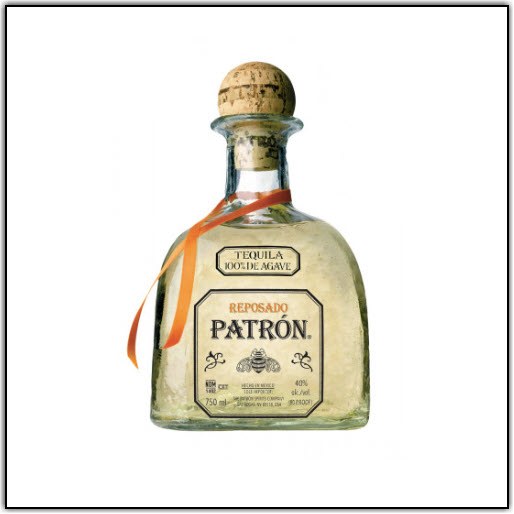 While it's not the oldest tequila brand around, Patron has built a strong reputation for top-notch tequila that is highly sought after. Launched in 1989, two co-founders offered the world a first look at their unprecedented and unrivaled ultra-premium tequila.
Their unique, signature, well-loved collection of tequila is made possible with a special hybrid technique. Half of their agaves are crushed in the traditional way while the other half is crushed in a more modern way with a modern roller-mill. They are then fermented in wooden vats.
Their reposado tequila is aged for three to five months and features an aroma of oak and fresh agave. The palate features a strong oak flavor as well with strong notes of honey and citrus fruits. The finish offers a sweet, floral flavor with a hint of vanilla.
2. Milagro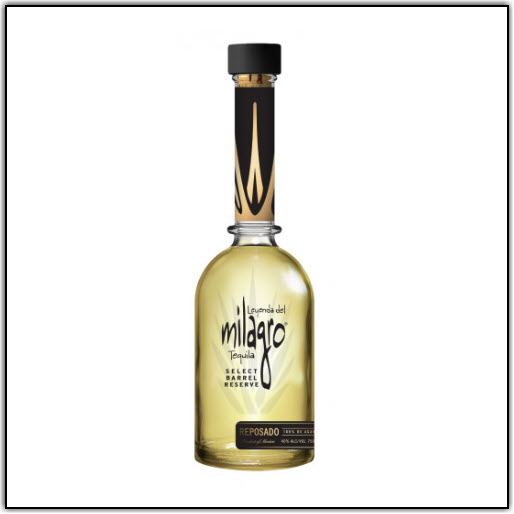 Milagro began in 1998 with two college friends who were inspired by what was going on in the creative scene of Mexico City. There was so much happening in so many different areas… except tequila, they noticed.
They felt passion and creativity were lacking in the area of tequila and so they set out to change that, bringing together the integrity of traditional tequila and the bright, creative culture of the city. The result was a collection of well-loved tequilas with their Select Barrel Reserve Tequila Reposado topping the list.
This mid-level tequila offers light, pleasant notes of vanilla and oak on the nose. The clean, strong taste of vanilla dominates the palate with notes of white pepper and cinnamon to follow and a hint of fire on the finish.
3. Avion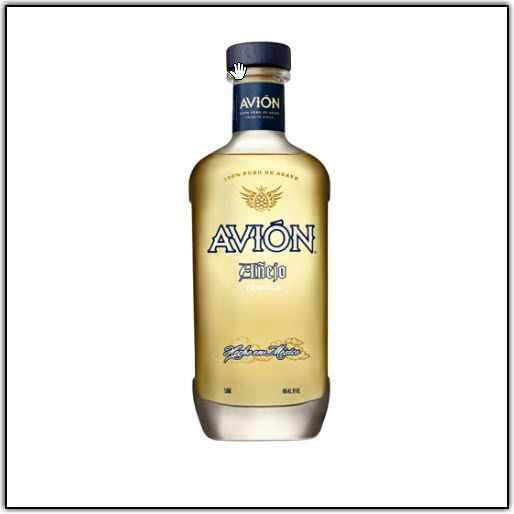 Avion is proud to offer a top-notch collection of single-origin tequila made from the best of craft processes while still maintaining the rich and natural flavors of the roasted Avion agave. Everything is harvested by hand and slow-roasted in brick ovens for three days before being distilled in small batches to ensure quality.
Then, they put it through a super slow filtration that takes up to ten times longer than normal. To finish, it spends time aging in former American whiskey barrels. The Avion Anejo Tequila is aged for two years, which is much longer than most others.
The Anejo is a rich amber color with an enticing aroma of peaches and burnt agave with notes of persimmon. It has a strong flavor of toasted wood, vanilla, and caramel which leads to an extremely smooth finish with notes of maple, lemon, and coconut.
Top Shelf
1. Don Julio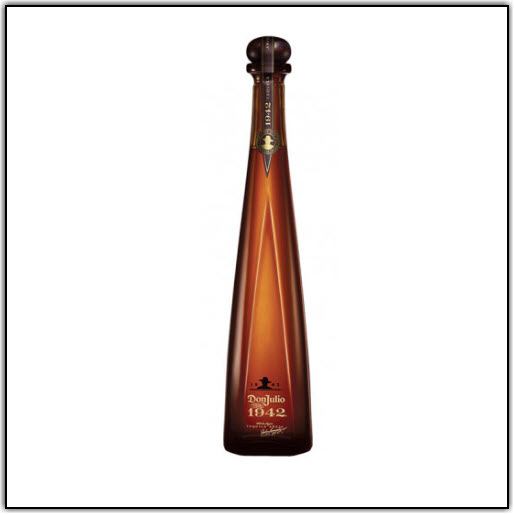 Don Julio is widely known for its production of high-quality, top-end tequila. It all began in 1942 when Don Julio himself recognized his passion and chased an opportunity to create better tequila.
It began with planting each agave plant further apart to allow more room to grow and mature before harvesting. Even though this would produce less tequila, the quality would be better and this is what he was after.
While all of their tequilas are well-loved, you can't go wrong with the iconic and traditional 1942 Don Julio tequila. It's always produced in small batches and aged for a minimum of two and a half years. It smells of toffee and oak with pleasant herbal notes. The flavor is well-rounded with cracked pepper, butterscotch, baking spice, and mint.
2. Clase Azul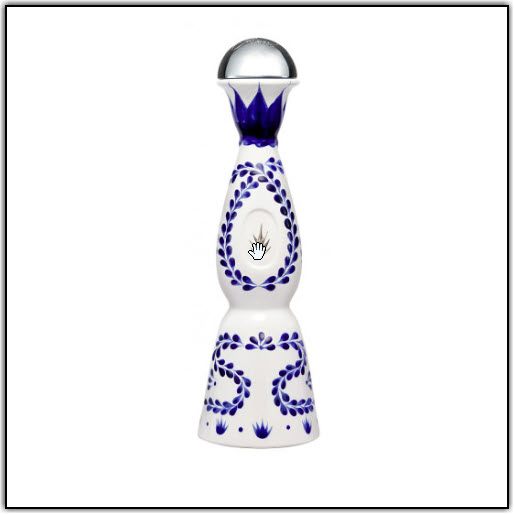 Clase Azul is known for having some of the most expensive tequila, but it's also well-known that it's worth the price. Their tequila is made from 100 percent organic blue weber agaves and is carefully processed to bring out its unique flavor profile
Another thing that makes them so unique is the hand-crafted bottles. These beautiful pieces are made and painted by hand, meaning each bottle is a one-of-a-kind piece of art.
Their reposado tequila comes in a blue and white bottle and the tequila itself is an intense amber color. The aroma is a wonderful combination of woody and fruity with notes of toffee and caramel. The taste is one of cooked agave with the same woody, fruity notes that you smelled. Its texture is smooth and has subtle hints of vanilla and caramel.
3. Vuelo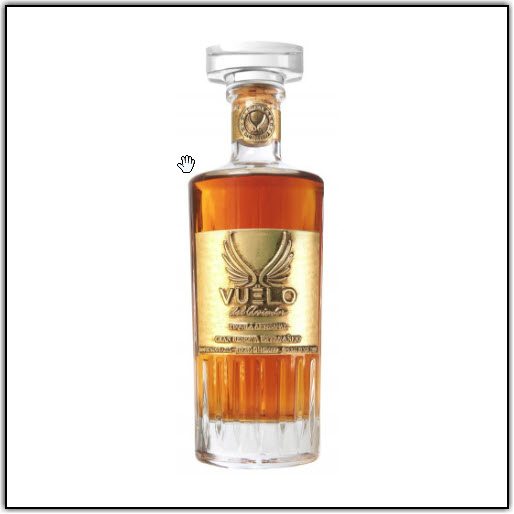 Vuelo offers a small collection of some of the best tequilas around. Their legacy begins in the process. They use only the best blue weber agaves and allow them to fully mature before harvesting. This means the agaves are allowed to grow on the estate for seven to nine years. Once harvested they are carefully handled before being allowed to age to perfection.
At the very top of their collection is their Gran Reserva Tequila Extra Anejo. This artisanal masterpiece is made from a combination of five-year whiskey barreled tequila and seven-year red wine barreled tequila.
It offers an inviting aroma of sherry oak and candied orange with pleasant floral notes. The palate is deep and rich and offers notes of chocolate, caramel, and mocha with hints of apricot, dried apple, and a slight oakiness. Oak, creme brulee, and dark fruit appear on the finish.