The Manhattan is yet another classic cocktail with a history that's been lost to time. There's a popular theory that states it was created by Dr. Iain Marshall in the 1880s. It's said he created it for a party held by Lady Randolph Churchill, who was Winston Churchill's mother. Supposedly, it got the name because the party was held at the Manhattan Club in New York.
Unfortunately, this theory was eventually debunked as Lady Churchill was found to be pregnant and living in England during the time the party is said to have been held. But, it's still a quick, fun story to tell if anyone asks.
Wherever it came from, the Manhattan is a classic. Whiskey drinkers appreciate the mix of bitterness and herbal flavors while experienced drinkers will pick out the subtler notes of sweet vermouth. The best whiskey for Manhattans is usually rye whiskey, though some make it with bourbon as well, which adds a nice caramel-like aroma.
While there is no absolute, concrete account of the first Manhattan, there are some documents that provide a slightly clearer picture of what might have happened. We know now that the drink was not, in fact, made for Lady Churchill's imaginary party. It was, however, mentioned in print for the first time in the 1880s, so we know it's been around since then, at least.
The reference was made in an article published in September of 1882 in the Sunday Morning Herald in New York. We know it's the right drink because all the proper ingredients were listed and the Manhattan name was referenced. They also talked about other names like the Jockey Club Cocktail and the Turf Club Cocktail, though, which adds a little confusion to the mix.
The first detailed recipe was found two years later in the 1884 book entitled "The Modern Bartenders Guide." In 1923, a story was published in a book called "Valentine's Manual of New York" which tells another possible origin story for the drink.
Here, a bartender by the name of William F. Mulhall says the drink was created by a man who was known only as "Black" who lived below Houston Street on Broadway. That's all the information they offer.
Whatever you choose to believe, the unknown story adds a fun air of mystery to the drink.
The Best Whiskey For Manhattans
1. Rittenhouse Rye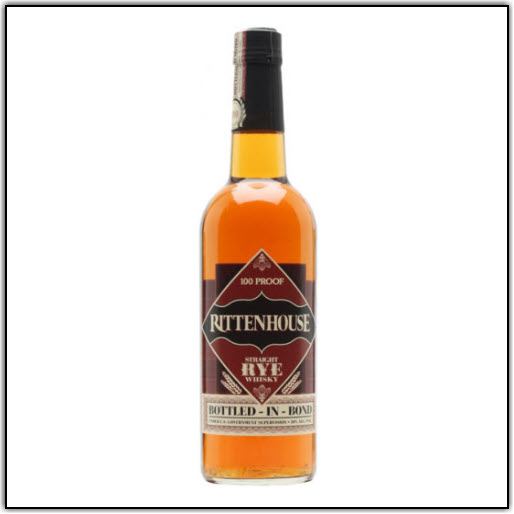 Whiskey Magazine once named Rittenhouse Rye the "Best North American Whiskey." It's aged for a minimum of four years and is made using the same traditions that have been used to create whiskey for more than 200 years. The whiskey is aged in new charred American oak casks and bottled-in-bond at 100 proof.
Rittenhouse Rye offers an aroma of toasted rye, oak spices, and cocoa, with hints of caramel and vanilla. The perfect combination of sweet and spicy follow onto the palate with rich notes of chocolate, cloves, and spices followed by vanilla, raisins, and orange zest to balance it out.
The finish is long and is heavy on the spice, with baking spices and allspice dominating and just a touch of cocoa beans.
Other accolades include a double gold medal at the San Fransisco World Spirits Competition, and a score of 94 points from Wine Enthusiast, who also put it on the "Top 50 Spirits of 2010" list.
2. Sazerac Rye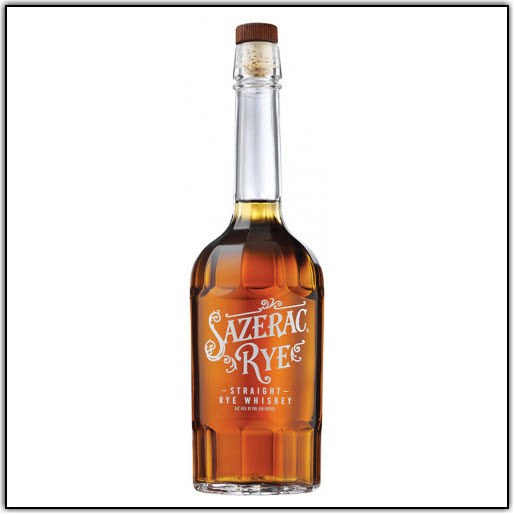 It was 1838 when Creole immigrant Antoine Peychaud opened a new pharmacy on Royal Street in New Orleans. His business was an apothecary but he was a passionate mixologist on the side. He routinely made mixed drinks on the side for his friends, who loved his creations.
The best one was a secret mix of brandy, absinthe, and a special blend of bitters. Word spread and his homemade cocktail became extremely popular around town, eventually garnering the attention of the owner of a local coffee house, who institutionalized it in 1850. It was called the Sazerac Coffee House and it's important to note that back then, "coffee house" was used to refer to a cocktail bar.
The drink was a staple at the bar, but around the turn of the century, an epidemic caused many shortages and they had to use rye whiskey instead of brandy to make the famed drink. Still known as a Sazerac, the drink lives on and this rich, flavorful Sazerac Rye is named after the story.
On the nose, you'll find a spicy aroma of malt, rye, cloves, black pepper, and cinnamon. The palate follows with a sweeter profile, offering notes of caramel, candied citrus, vanilla, and a touch of spicy rye. The finish offers dried fruits and more flavors of rye.
3. Michter's Straight Rye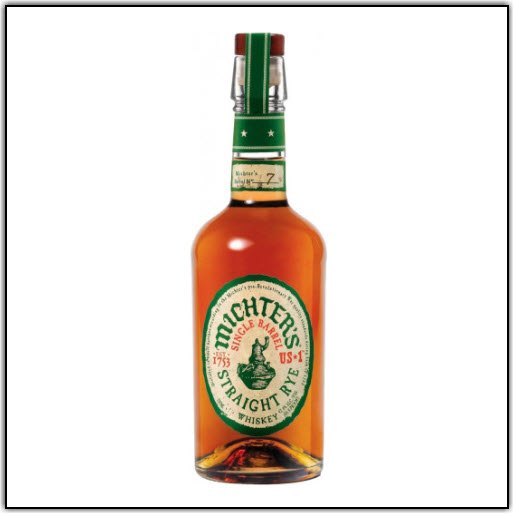 It was during the 18th century that a farmer by the name of John Shenk settled near Pennsylvania's Blue Mountain Valley. After a few years, he was harvesting more grain than he knew what to do with, so he bought a still. He began distilling his leftover grains and turning them into whiskey. Eventually, he developed a true distillery and called it Michter's, it was the first official United States distilling company.
Michter's was one of the many distilleries that were unfortunately forced to close during prohibition. Unlike many others, though, the brand was successfully resurrected in the 1990s to continue the legacy and create the "finest whiskey possible."
Michter's Straight Rye is one of the many wonderful spirits they've created. They are distilled in a copper-pot still before maturing in charred American oak barrels. The barrels rest in a heat-cycled warehouse, fracking the wood to expand and contract. These changes cause the wood and whiskey to mingle, creating a deeper flavor profile.
On the nose, you'll find dark fruits, spice, vanilla, and rye bread. The palate follows with flavors of baked goods, cinnamon, citrus, and caramel with a touch of toast and herbs. The finish is sweet and warm with a hint of caramel on the very end.
4. High West Double Rye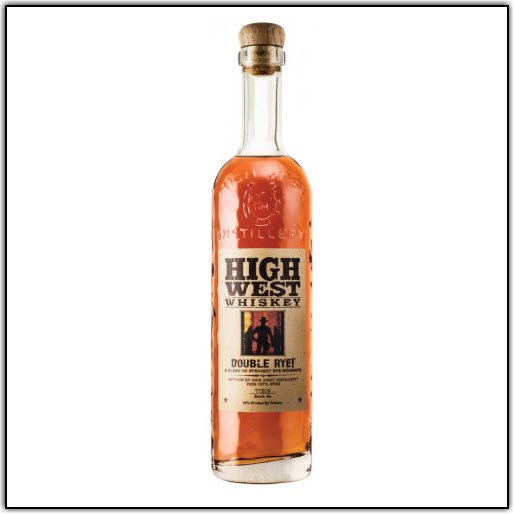 Whiskey Advocate named this unique blend a "must-try for rye whiskey aficionados." It's a combination of a whiskey aged for two years, and another whiskey aged for sixteen. This expression comes from High West Distillery & Saloon, which was the first distillery in Utah after prohibition tore the industry apart.
Their goal is to pay homage to the old saloons in the west, many of which played a crucial role in their towns. The saloon was the meeting place for town hall initiatives, community events, and where people went to eat, drink, and celebrate with each other. They want to foster that same sense of friendship and community with their brand and for their customers.
They have a wonderful collection of spirits, with their Double Rye being a popular one. Like many other rye whiskies, its spicy profile works well in a perfect Manhattan. The aroma offers notes of cinnamon, cloves, mint, and pine nuts. The palate offers fresh herbs, vanilla, pistachio, and caramel. The finish is long and spicy with notes of rye, peppercorn, and other woody spices.
5. Templeton Rye Maple Cask Finish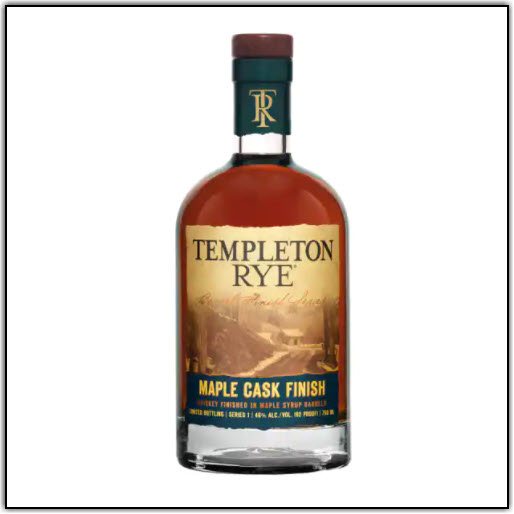 Templeton Rye Maple Cask Finish is for those that like their Manhattan with just a little extra sweetness. To create this sweet maple treat, they emptied a series of barrels that once held fresh maple syrup. When aged in these maple barrels, the sweet syrup's flavor imparts into the whiskey for a delicious maple undertone.
The rye finishes its maturing in these maple barrels, where it stays for about two months before being bottled at 92 proof. To date, it's a limited release so the bottles will become more valuable over time.
The aroma offers notes of black tea and molasses followed by a perfectly balanced palate where you'll find equal notes of maple, dark chocolate, and classic pepper rye.
The Classic Manhattan Recipe

Like any cocktail, the Manhattan has many variants out there. Bourbon is an acceptable substitute to rye, and some people use more vermouth than whiskey for a reverse Manhattan. A Rob Roy is basically a Manhattan with Scotch. There are plenty of options, but there's still only one way to make a perfect, classic Manhattan.
The basic recipe is simple and calls for two parts whiskey, one part sweet vermouth, and bitters. Many whiskey cocktails go through a debate between shaken or stirred, but a Manhattan is truly best when stirred, not shaken.
The process is simple:
Add all ingredients to a mixing glass with ice
Stir until cold and well-mixed
Strain into a chilled glass
Optional – garnish with a cherry
The whiskey, vermouth, and bitters are all up for interpretation. While rye is the preferred whiskey, you can try it with any of your favorites. To get the ideal mix of flavors, it's recommended that you split the vermouth allotment between sweet and dry but again, you can do whatever you want.
Angostura bitters are most commonly used and a touch of orange bitters adds a little brightness to the selection of flavors. It's not a sweet cocktail, but garnishing with a brandied cherry gives it just enough sweetness for a perfect balance.