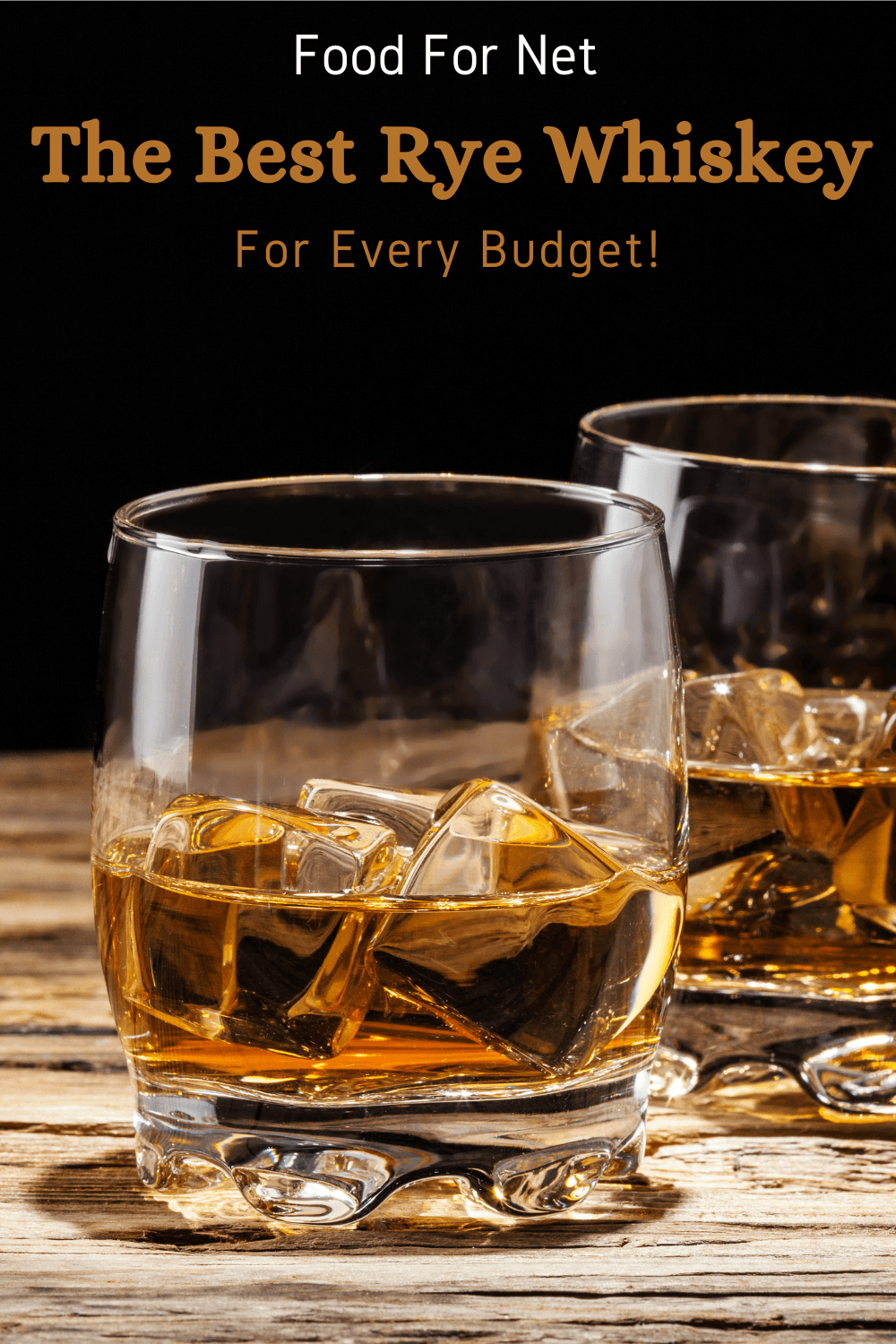 While rye whiskey has a long history in America, recent decades had it slowly fading out and on the brink of being forgotten. That was until its recent boost in popularity again. Liquor stores went from carrying a small token section of rye whiskey to struggling to keep up with the demand. Now more than ever people are relishing its bold, spicy flavors and looking for the best rye whiskey they can get their hands on.
As the name suggests, the whiskey is made from rye – at least 51% rye, if it wants to officially be considered rye whiskey. Its process is identical to that of bourbon, the difference being the ingredients. To begin, it's distilled to no more than 80% ABV and is matured in charred new oak containers specifically.
While the process is the same, rye differs quite significantly from bourbon. First of all, bourbon must be produced in the United States to be considered bourbon. Rye whiskey, on the other hand, can be produced anywhere. The United States makes a lot, but the whiskey is also popular in Canada and Japan. It's often much spicier than bourbon due to the ingredients – bourbon uses corn which adds a notable sweetness that rye lacks.
Like most spirits, rye comes in many different forms with varying price points. How much a bottle of rye whiskey costs depends on a lot of things, but it never means the cheaper stuff is necessarily bad. Often, it comes down to tastes and preferences.
If you like aged whiskey, you'll pay more for a good one because it had to sit there and take up space for longer. If you don't care how old it is and just want some to make whiskey cocktails, a younger, cheaper brand is perfectly acceptable. If age isn't a factor but you prefer organic and/or local or fair trade ingredients, this is more expensive.
If you're not picky about flavor then a low-priced bottle may very well satisfy you. You might find some of these in whiskey of the month clubs. If you prefer something quite specific, however, it's entirely possible that what you end up liking most is more expensive.
Regardless, there is a rye whiskey out there for you and there are plenty of options for every budget.
Best Rye Whiskey Brands
Bottom Shelf
1. Rittenhouse 100 Proof Straight Rye Whiskey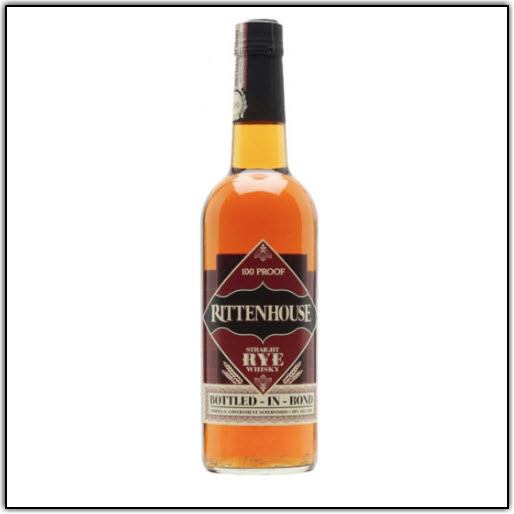 Rittenhouse's Straight Rye Whiskey is touted as one of the best whiskeys you can get on the low end of the price range. It's known for being particularly aromatic and its classic spicy favor has a tangy, fruity undertone and a pleasant, long-lasting aftertaste.
On the nose, you'll notice a mixture of dried fruit and soft spice. This includes cinnamon and orange peel, with sweeter notes of caramel, butterscotch, and cocoa. It has a thick consistency with a fruity taste right off the bat. Chocolate orange combines with cassia bark, oak, and nutmeg for the perfect blend of sweet and spicy. The finish is tangy and coppery with a note of marmalade.
2. George Dickel Rye Whiskey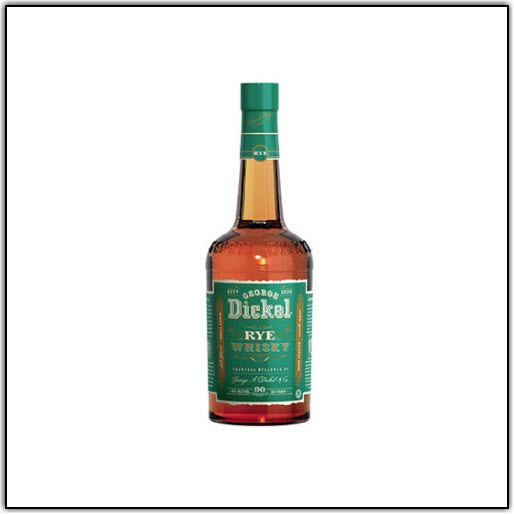 George Dickel is famous for only using two mashbills with their rye whiskey containing 95 percent rye and only five percent malted barley. Even with such simple ingredients though, they're able to create a recognizable signature drink.
The aroma is sweet and often described as "inviting" as it's known for being a good introductory drink for those new to rye. You'll find notes of marshmallow, vanilla, leaves, and charred wood in the aroma. Upon sipping you'll immediately notice the creamy consistency and the taste of spiced rye grains.
Following the initial spice are the vanilla and marshmallow flavors you smelled earlier. It finishes with light hints of pepper and oak with a lingering aftertaste of classic dry rye and very little spice. It's an easy one to drink neat.
3. Dad's Hat Pennsylvania Rye Whiskey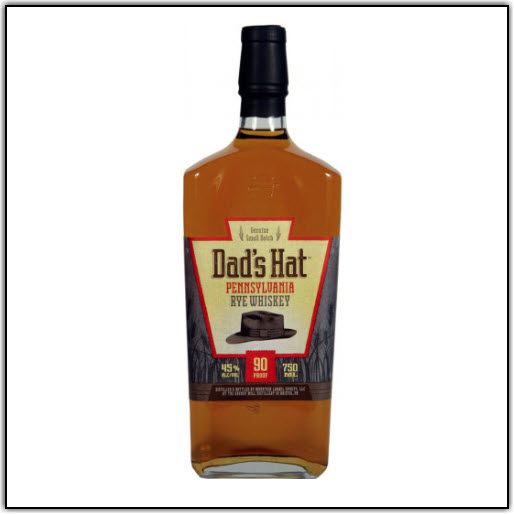 Dad's Hat is a craft distillery in Pennsylvania that attempts to recreate rye whiskey as it was made by America's first distillers. They use locally harvested grain and age the whiskey for at least three years.
Their rye whiskey has a notably darker color to it than most others and the aroma that combines sweet and spicy. You'll notice the scent of spiced plum wine with notes of vanilla, mint, and toasted marshmallow.
The flavor is quite reminiscent of sponge cake with a buttercream frosting, following by green apple, nutmeg, and raisins. The finish is heavy on vanilla with some spicy cinnamon to follow.
Middle Shelf
1. Redemption 10-Year Old Barrel Proof Straight Rye Whiskey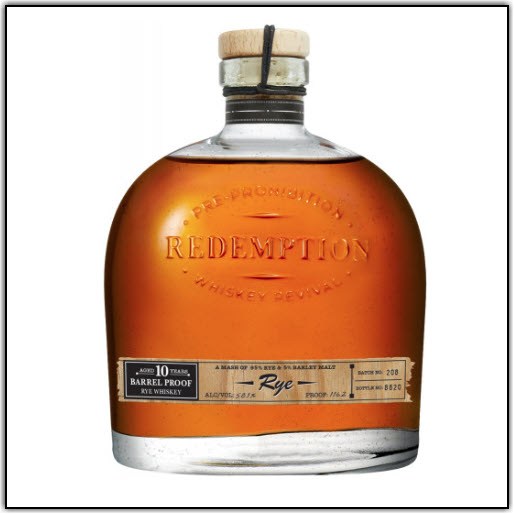 Redemption goes back to basics with their 10-Year-Old Barrel Proof Straight Rye Whiskey. With a 95 percent rye content, the flavor is strong and it also highlights the unique flavor profile of the rye grains they use.
The aroma is sweet with notes of black caramel, molasses, and vanilla with a hint of freshly cut grass and ginger – a fresh and inviting combination. The flavor takes the traditional spice of rye and combines it well with the sweetness of dark chocolate and licorice, with hints of fennel, cardamom, black pepper, and tarragon for added spice.
2. Bulleit 12-Year-Old Straight American Rye Whiskey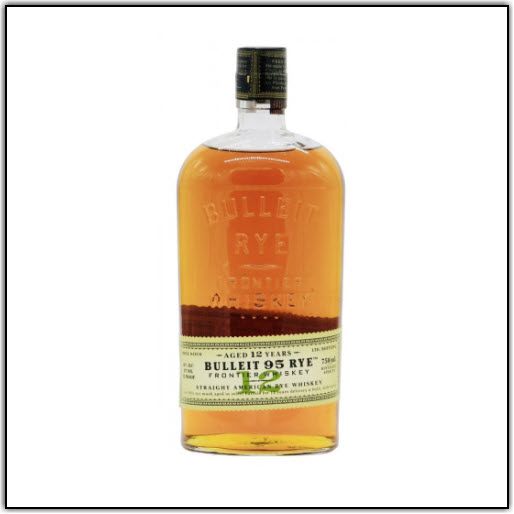 Bulleit's 12-Year-Old Straight American Rye Whiskey is a popular one because of how accessible it is for a 12-year whiskey. It can be hard to find rye whiskey that's 12 years old and this one is widely available and pretty affordable compared to other 12 years.
The aroma of this whiskey is a complex one. You'll notice the smell of honey first, followed by notes of licorice, anise, and mint with underlying hints of citrus, starfruit, and wood. Give it a few moments and you may notice a note of vanilla, cocoa, cinnamon, brown sugar, and a medley of other spices pop up as well.
The taste is consistent with the smell, offering the sweetness of honey and caramel to start followed by a burst of licorice and anise with a hint of mint. It's pretty herbal and floral on the surface with a savory undertone reminiscent of pumpernickel bread. It finishes with a hint of sweetness followed by slightly bitter oak, grass, and a lingering taste of mint. There is no trace of alcohol left on the palate by the end.
3. Peerless Kentucky Straight Rye Whiskey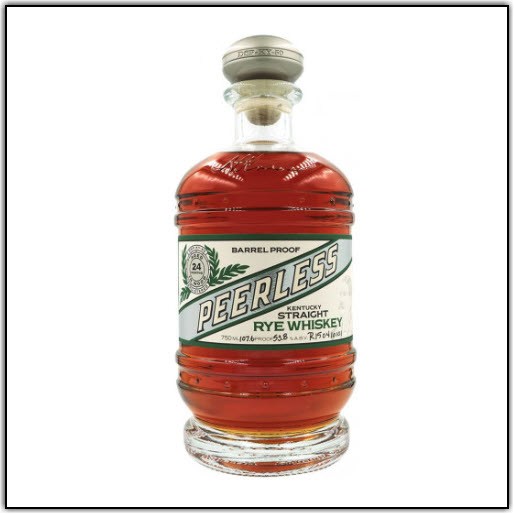 With their Kentucky Straight Rye Whiskey, the craft distillery from Kentucky offers a young rye whiskey that rivals many of its older constituents in flavor, experience, and quality. Many speculate it's because of Peerless's unique methods and processes but regardless, they've done well with this one.
The mahogany liquid gives off a delightful aroma of cranberries, toasted almonds, walnuts, and cherries. This is followed by hints of vanilla and fennel.
The sense of toastiness increases over time and you'll notice additional scents emerge such as coconut, sandalwood, jasmine, and roses. The flavor is just as complex, offering a mixture of sweet and sour elements that complement each other well. You've got notes of manuka honey, vanilla, ginger, dried apricots, and some green tea and grapefruit for a splash of acidity.
Top Shelf
1. Michter's Distillery 10-Year-Old Single Barrel Straight Rye Whiskey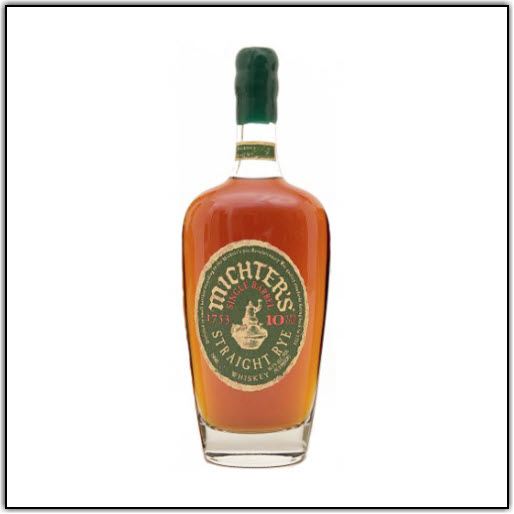 Michter's has a long-standing history in America. The company was founded in 1753 in Pennsylvania and eventually became a highly popular producer of rye whiskey. Their 10-Year-Old Single Barrel Straight Rye Whiskey saw a very limited release in 2020 despite its popularity.
It has a dark copper color with light burnt orange hues throughout. The aroma is a spicy one, heavy on the rye spice with notes of orange zest and a hint of toffee and lingering notes of granny smith apples and oak. The flavor is initially what you'd expect from the smell, with rye spice and orchard fruit upfront. The finish features a more pronounced oak flavor with leather undertones.
2. High West a Midwinter's Night Dram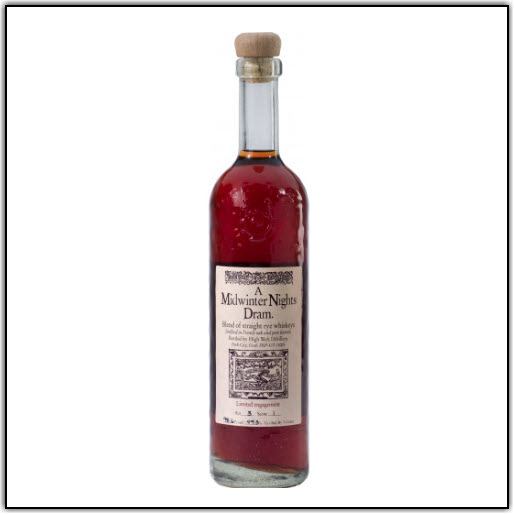 High West a Midwinter's Night Dram is certainly a unique one. Ruby copper in color, this rye whiskey is rich, spicy, dark, and full-bodied. Its exhilarating flavor is an experience in itself. Even the aroma is unique, with spicy dill hitting the nose right away followed by sweeter notes of caramel and fruit with hints of vermouth and iodine.
The palate also hits you with dill right off the bat along with spicy cinnamon. This is followed by notes of dark fruit, oak, strawberry taffy, toasted grain, and smarties. Hints of nuts, leather, and pink peppercorns make an appearance to those who pay attention. The finish is laced with more dill mixed with wood and dark fruit for a sweeter aftertaste.
3. WhistlePig The Boss Hog VII: Magellan's Atlantic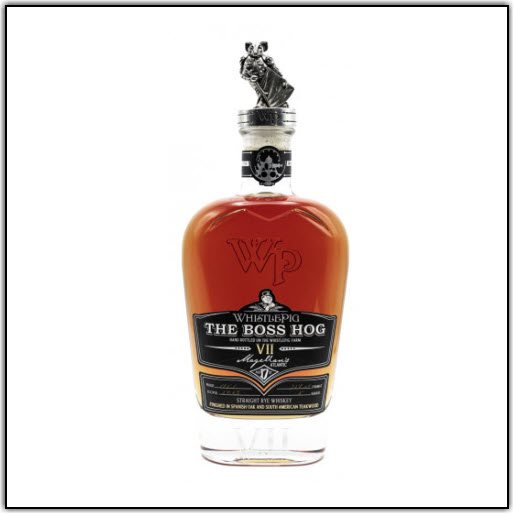 Whistlepig is unique in that the entire whiskey-making process is done in-house, as of 2015 when they completed renovations to the property. This is the best way to ensure quality from start to finish. The Boss Hog VII: Magellan's Atlantic doesn't disappoint.
The aroma is fresh and spicy with obvious notes of cinnamon, nutmeg, and brown sugar – described by some as smelling like a bakery. Underneath that are subtle notes of sandalwood. The flavor comes in strong with a smooth, buttery feel and bright, fruity flavors. It comes across sweet at first, with notes of orange rind, cherry, vanilla, and sweet almonds. It's often noted as a great dessert drink with a slightly spicy undertone to finish.