There's no denying the importance of a good diet. Consuming enough nutrients is critical for keeping your body functioning well and decreasing the risk of disease. This is why today we're continuing our series on nutrients by talking about selenium rich foods.
Just like vitamins and minerals, selenium plays many different roles in the body. This includes being significant in your metabolism, immune system, and thyroid function. The compound also has an antioxidant effect, so it helps to promote health in that way too.
But, while selenium has similarities to vitamins and minerals, it is considered a trace element instead. We still need trace elements for health, but the required levels are typically lower than with vitamins and minerals.
There are multiple recommendations for selenium intake. A common recommendation is around 55 mcg for anyone above 14 years of age, regardless of gender. Pregnant women will need more selenium per day and lactating women will need even more again.
Not getting enough selenium can lead to selenium deficiency. This has been linked to problems like fatigue, mental fog, muscle weakness, a decreased immune system, and even infertility. Many people will already be getting enough selenium every day. But, if you're not, then selenium foods are exactly what you need.
Selenium Rich Foods
Brazil Nuts
Tuna
Sardines
Other Types Of Fish
Shrimp
Oysters
Ham
Beef
Lamb Liver
Turkey
Chicken
Pork
Cottage Cheese
Eggs
Brown Rice
Tofu
Shiitake Mushrooms
Couscous
Pasta
Sunflower Seeds
Spinach
Brazil Nuts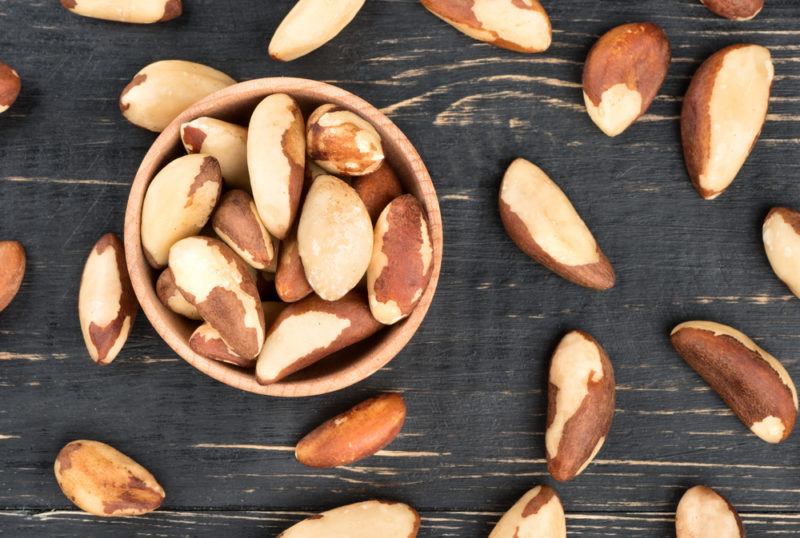 Brazil nuts are one of the most notable sources of selenium. In fact, the selenium content is a key reason why the nuts are so well-known. A single ounce of the nuts contains more than 540 mcg of selenium, which amounts to a little under 1000% of your daily intake.
Brazil nuts are large, so you just get between 6 and 8 nuts in an ounce. So, you could easily get your entire selenium intake from a single Brazil nut.
That's incredibly impressive. The selenium content could be reason enough to eat Brazil nuts regularly, even if you don't especially enjoy them.
The high selenium content is also a reason to be careful with Brazil nuts. You can consume too much selenium, which leads to selenium toxicity. This means that you shouldn't be eating a serving of the nuts every day. Try to do so no more than a few times each week.
Tuna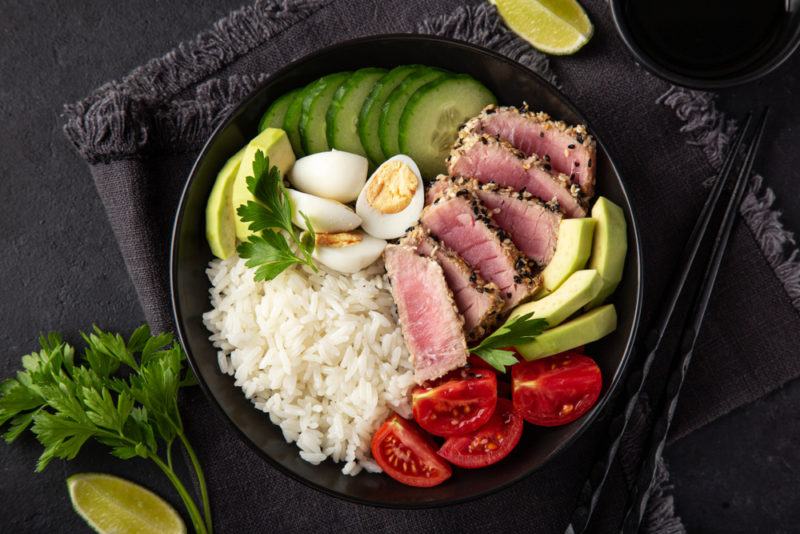 Fish often contains some selenium and yellowfin tuna tends to be a good choice. A 6-ounce fillet of tuna provides you with more than 300% of your daily selenium intake. Not too bad at all.
However, you do need to be a little careful with how often you eat tuna.
Fish tends to accumulate pollutants, with mercury being one of the biggest areas of concern. Some fish contain more mercury than others. The mercury content of tuna is low enough that you can still enjoy the fish but high enough that you shouldn't be having it too often.
A good general rule would be to focus on one or two servings of tuna per week. This is enough to provide you with benefits, without leading to high mercury levels.
Sardines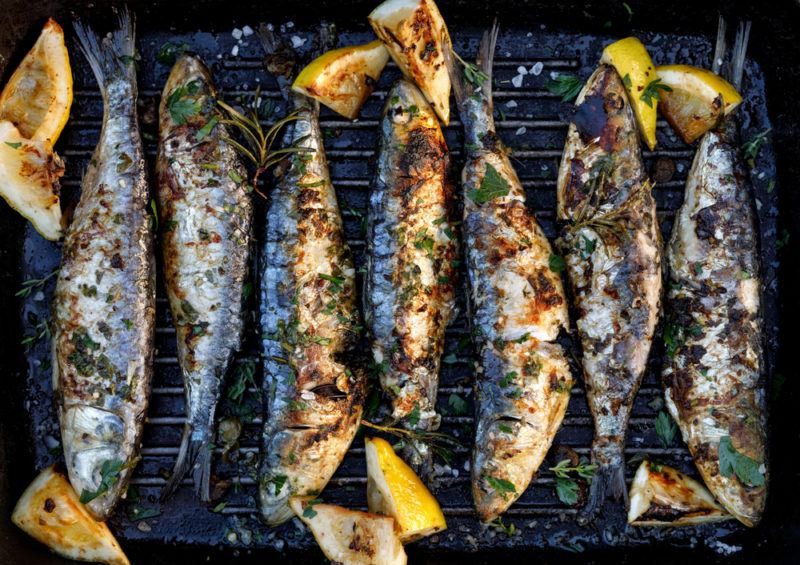 Sardines have multiple advantages. They're a small type of fish that is easy to eat and can be purchased canned. Canned fish has a much longer shelf-life than fresh fish, which can be perfect in many situations. Sardines can also be appealing if you live far away from the coast and fresh fish is expensive in your area.
There's another advantage too. Canned sardines tend to have soft bones. This makes it easy to eat the entire fish, bones and all. Doing so provides you with more nutrients than just relying on the flesh of the fish. You're often getting extra collagen and calcium by doing so.
Indeed, if you're eating the entire fish, then 3 ounces of sardines provides you with roughly 45 mcg of selenium. That's close to your daily intake from a single serving.
Other Types Of Fish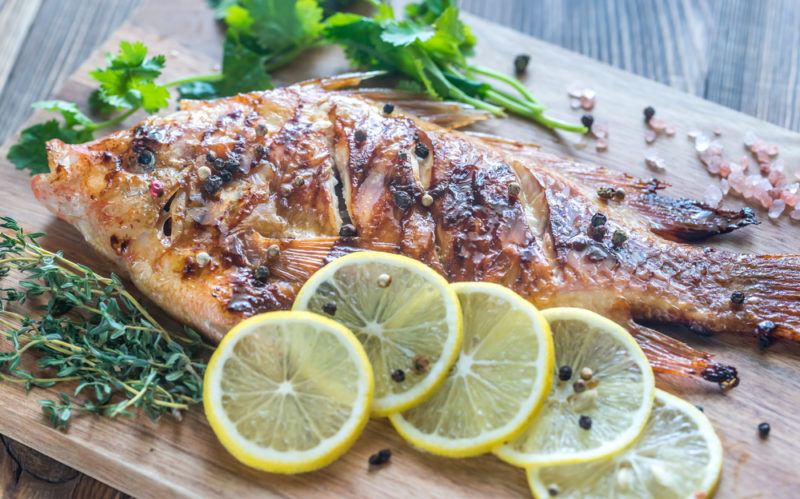 You'll often be getting more than 100% of your selenium intake from a serving of fish, regardless of the fish that you choose. Some good choices include grouper, tilapia, mackerel, snapper, and salmon.
While salmon doesn't offer as much selenium as some of the other examples, it is a popular choice due to the overall balance of nutrients. Salmon is also a delicious fish. Many people love the balance of flavor and texture.
You'll generally be getting more selenium in wild caught salmon than in farmed salmon. Wild salmon has a better balance of fatty acids too. But, it does tend to be more expensive. If farmed salmon is all you can afford, don't stress too much, farmed salmon still offers plenty of health benefits.
Shrimp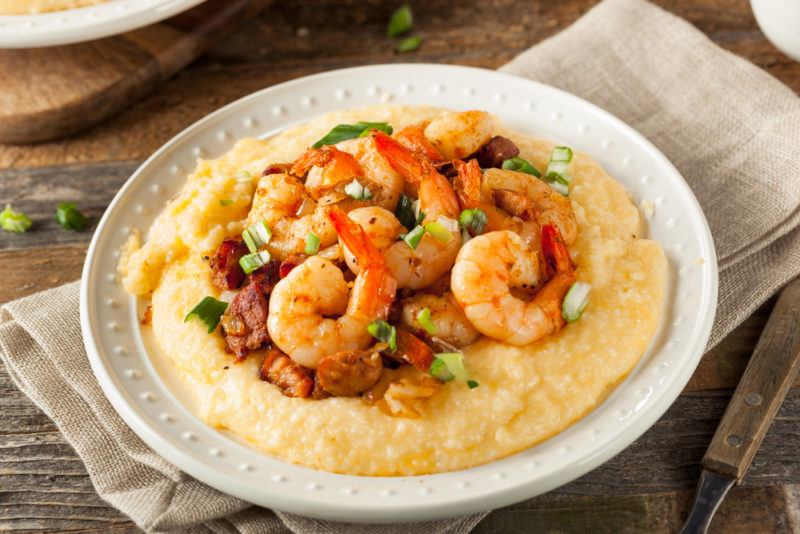 Shrimp is another marine option for selenium. You get a little less selenium per serving than with many types of fish, but the difference isn't dramatic.
Shrimp is another good choice for nutrients, but admittedly many people choose shrimp for the way that the shellfish tastes, rather than the nutritional profile. There are certainly many recipes that take advantage of shrimp. The shellfish is also an easy source of protein and a nice alternative to meat.
Oysters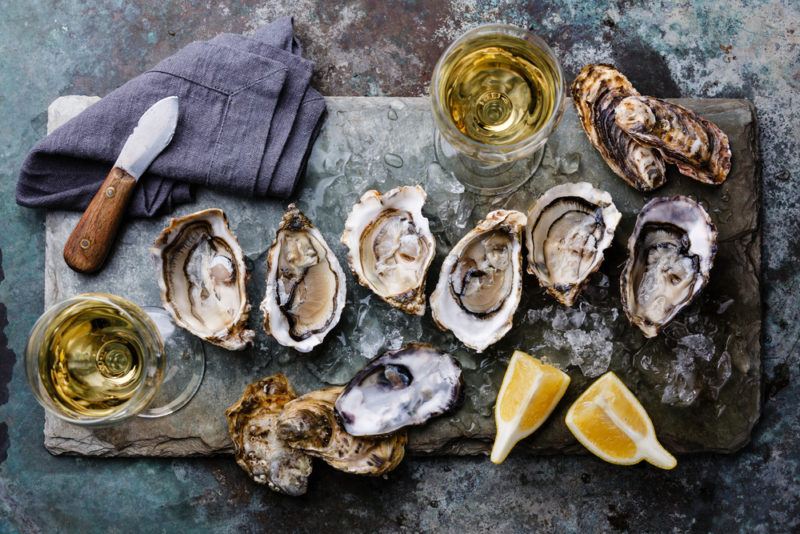 You can also turn to oysters. When cooked, a 3-ounce serving provides well over 200% of your daily selenium intake. You're even getting a decent amount of selenium in canned oysters.
The type of oyster will influence the selenium content. Still, the amount of selenium is high enough that you should be fine no matter what.
Ham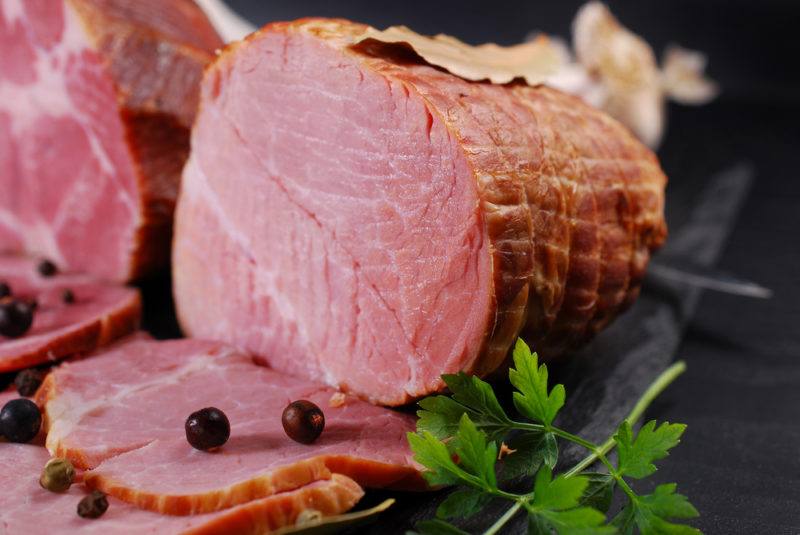 Let's move away from seafood for a while. Various types of meat can also provide you with selenium. We're starting with ham, as this is a surprisingly good choice. You end up with around 40 mcg of selenium from a 3-ounce serving.
The selenium content is decent and ham also happens to be easy to eat. You can buy ham already cooked and sliced, so you simply need to add it into a sandwich or a meal. You can even eat ham as-is.
Beef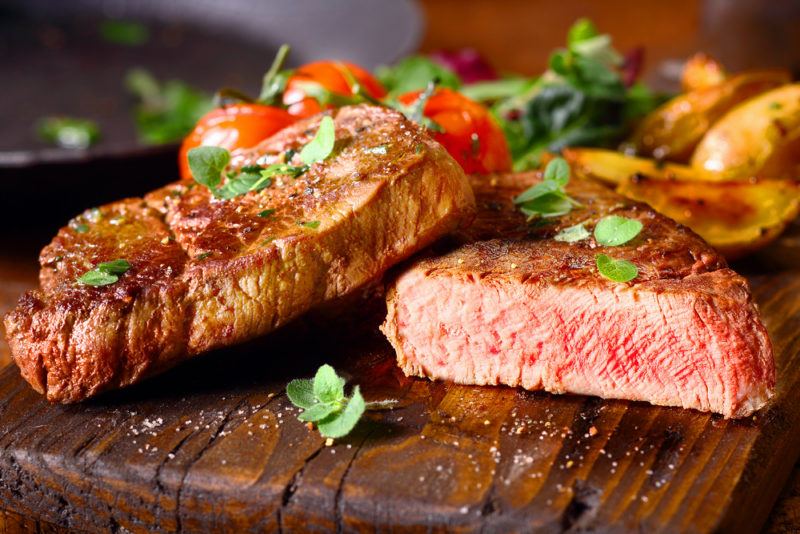 You can find some selenium in red meat too. For example, a 3-ounce serving of steak often contains around 33 mcg of selenium.
However, the selenium content is likely to vary depending on the cut of meat that you choose and where the beef comes from. Grass-fed beef, for example, may contain a different amount of selenium than grain fed beef.
Interestingly, beef liver contains a little less selenium than steak. This time, you get a little under 30 mcg of selenium from a 3-ounce serving.
Lamb Liver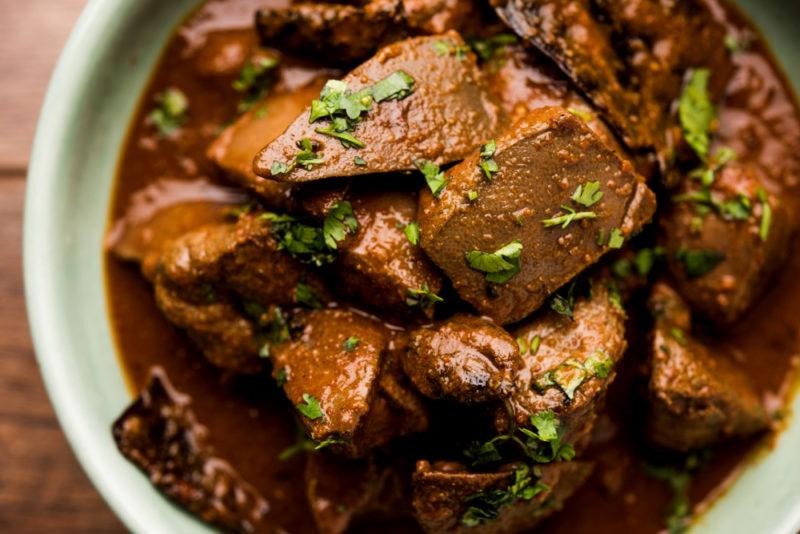 Lamb liver, on the other hand, is powerful for selenium. A 3-ounce serving provides close to 180% of your daily intake for selenium. This means that you don't need much lamb liver at all to hit your daily targets.
While organ meats are an acquired taste, they're worth trying for yourself. The meats are often nutrient-dense and have a different balance of compounds than other cuts of meat. For example, lamb liver is a powerful source of vitamin B12 and vitamin A.
Turkey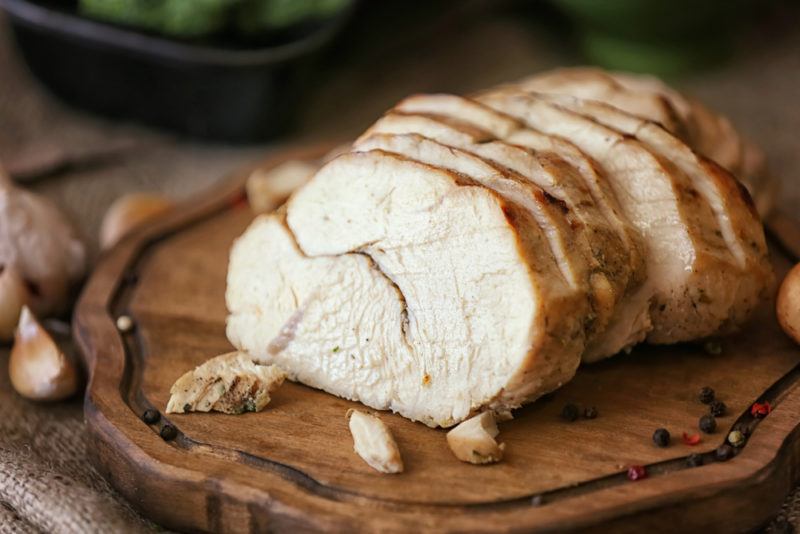 Turkey is another choice. This time, you're getting around 30 mcg in a 3-ounce serving of boneless turkey roast. The amount if similar to beef, although once again the selenium content will vary depending on the cut that you choose and the way the bird is raised.
For that matter, estimates of nutrient content tend to be averages. There is always variation between one product to the next, especially when we're talking about animals, fish, and plants.
In the end, it's not really possible to precisely calculate your selenium intake – and you shouldn't need to either. After all, many of these selenium foods give you half your daily requirements in a serving, if not more. Many people will already be getting their selenium requirements each day without even trying.
Chicken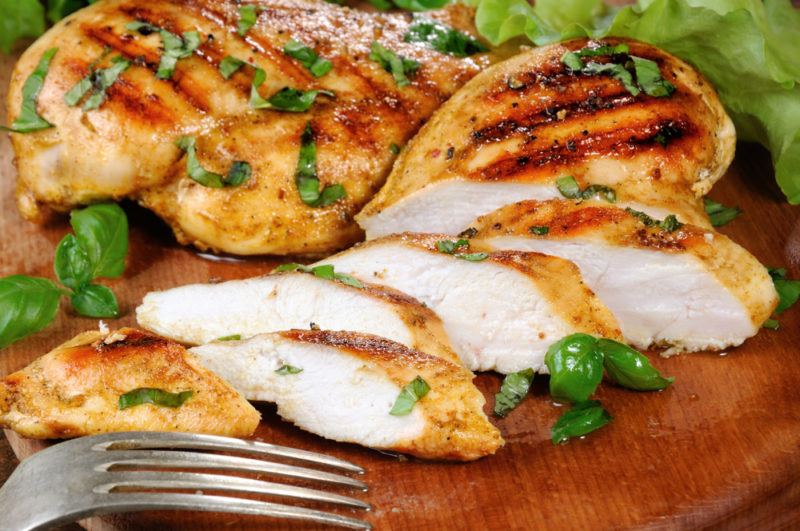 Despite similarities between chicken and turkey, chicken tends to contain less selenium, especially if you're relying on the white meat. Of course, chicken has its own advantages.
Many people turn to chicken breast as a weight loss food, as it is high in protein while being relatively low in calories and fat. Chicken breast is also versatile. You can use it in many different meals, including meal prep recipes.
And, if you're looking for a simple meal, try turning to a rotisserie chicken from a local store. These are often inexpensive and are one of the easiest ways to bulk up a meal.
Pork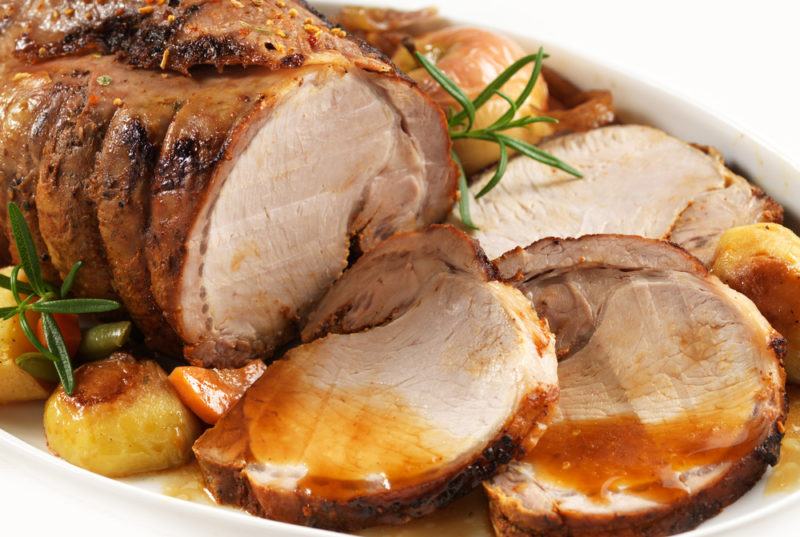 Given that ham has already featured on this list, it shouldn't be too surprising to see pork here as well. Pork chops end up being a good source for selenium, with fatty chops containing more of the trace mineral than lean ones.
Either way though, a single chop provides you with roughly 150% of your daily intake of selenium.
Cottage Cheese

Milk contains some selenium, but you're only getting around 8 mcg of selenium per cup, which doesn't make milk all that impressive. On the other hand, some products made from milk end up with much more selenium.
Cottage cheese is one example of this pattern. A cup of the fresh cheese provides around 20 mcg of selenium per serving. While this is less than half of your daily selenium intake, it is still a decent amount. Besides, you're likely to eat multiple selenium-containing foods in the same day.
Other types of cheese will contain some selenium too, although the amount will vary dramatically, as there are so many differences between the various types of cheese.
Eggs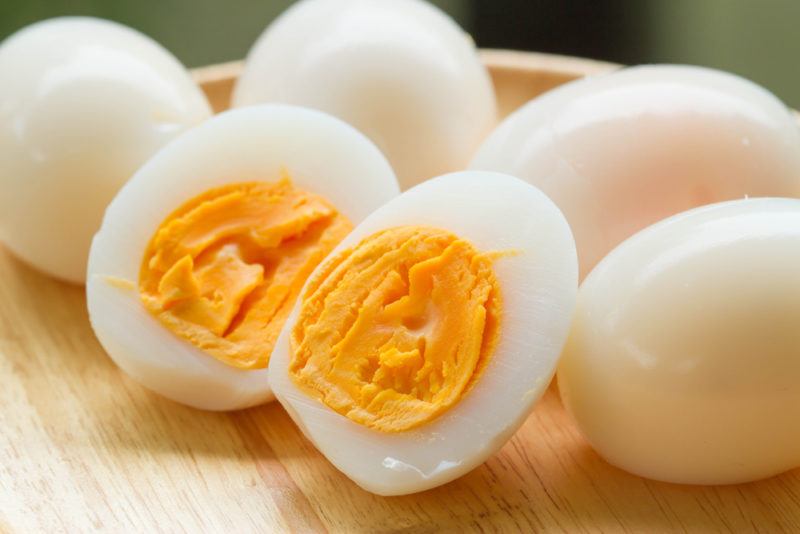 If you want to increase your nutrient intake, then eggs are one of your best choices. They're a rich source of nutrients in a small package.
They also offer plenty of protein. This is a key reason why having eggs for breakfast is such a satisfying choice. Some people even find that an egg-based breakfast helps them to lose weight, as they end up staying full for hours and don't get a blood sugar spike.
As for selenium, eggs are a decent choice, although they're not amazing. A single large hard boiled egg will provide around 25% of your daily selenium intake, so you'd get close to 50% of your daily selenium intake from having two eggs for breakfast.
Brown Rice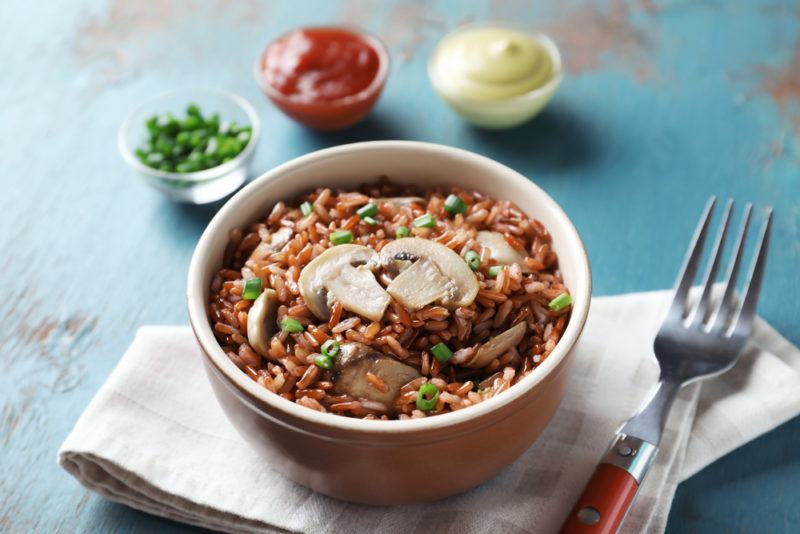 Most of the foods on this list are either marine or animal-based. Thankfully, there are some vegetarian choices for selenium. We mentioned Brazil nuts already, which does remain your most powerful choice. Brown rice is another option.
With brown rice, you're ending up with close to 20 mcg of selenium in a cooked cup of the rice. That serving size is what you might enjoy as a side dish or mixed in with a meal.
Brown rice is also a whole grain food. It's thought to offer more nutrients than white rice and has a pleasant flavor as well. While there are some debates about antinutrients in brown rice, you're not losing nutrients by eating brown rice.
Tofu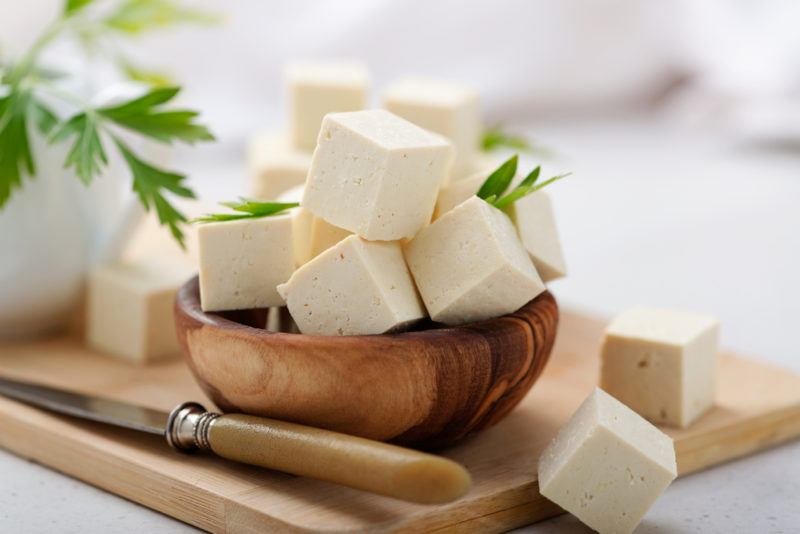 Tofu is a great selenium source for vegetarians and vegans, especially as it is high in protein too. While tofu doesn't have much flavor of its own, many recipes make it taste delicious, as tofu will pick up the flavors from other parts of your meal.
You end up getting around 80% of your daily selenium intake from a cup of firm tofu. A cup of tofu isn't too bad as a serving size if you're using tofu as a meat alternative. And, of course, there's nothing wrong with just having part of a serving at a time.
Shiitake Mushrooms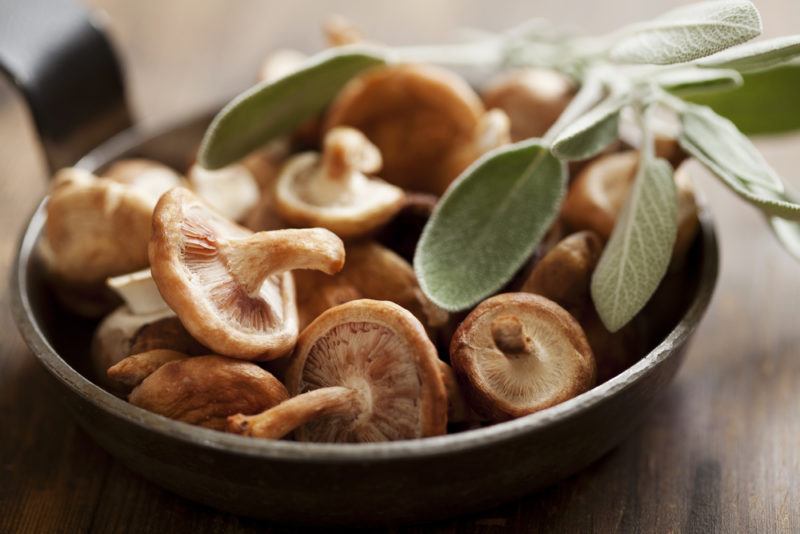 While these mushrooms can be expensive, they're often considered to be particularly healthy, offering some interesting compounds and nutrients that can help improve health. Their selenium content is one aspect of this, as a cup of the cooked mushroom pieces provides you with more than 60% of your daily selenium intake.
You could easily increase your selenium a little by including a handful or two of chopped shiitake mushrooms in with a meal.
Couscous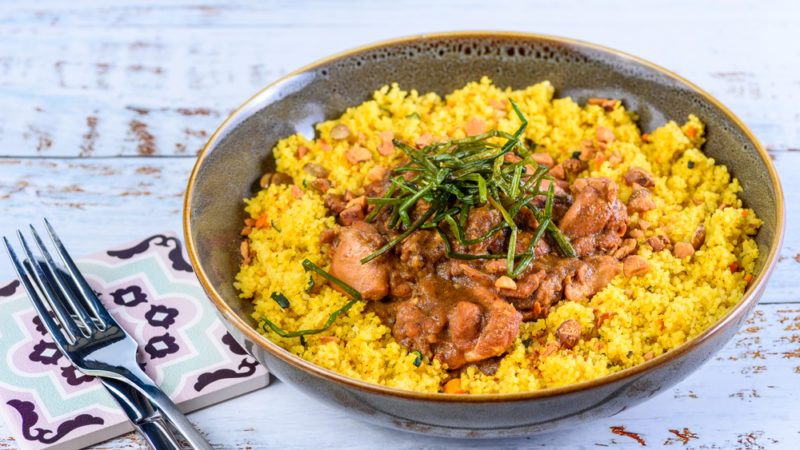 Couscous is sometimes thought of as a pseudograin, as it does look similar to pseudograins. But, in reality, couscous is a type of pasta. It tends to be made out of wheat (or sometimes barley), and is created by machines these days, even though it was once hand-rolled.
Because couscous is a wheat product, it does contain gluten. It is high in carbs too and contains fewer nutrients than many of the pseudocereals.
Nevertheless, couscous does have some good points. One is that the pasta is incredibly fast to cook, with the smallest types cooking in just a few minutes. Larger versions take longer, but the amount of time still isn't too bad. For example, Israeli couscous is cooked in 10 minutes or so.
As for selenium content, the pasta contains around 80% of your daily intake in a cup of the cooked couscous.
Pasta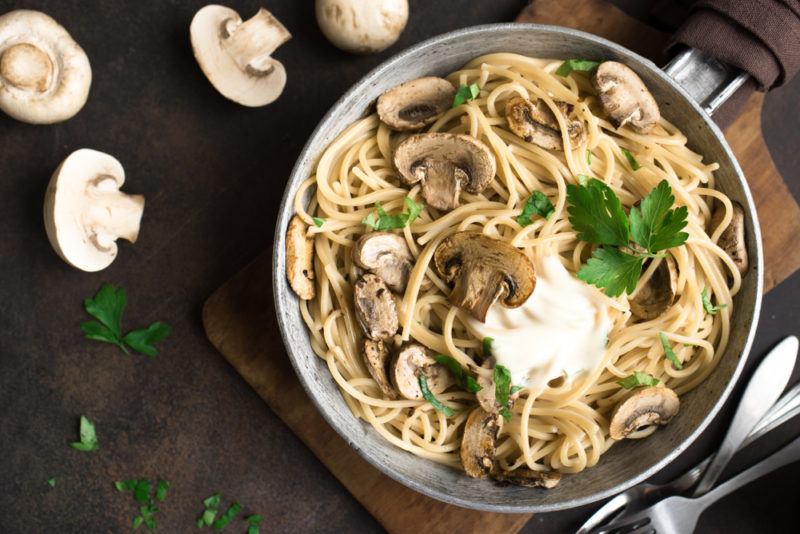 You get a similar amount of selenium from conventional pasta too, with whole wheat pasta offering more selenium than white pasta. The selenium content is an important reminder that pasta isn't a source of 'empty' calories. Instead, it does offer some important nutrients.
This is a useful point to make, as pasta is often viewed as being very unhealthy, partly due to its high carb content. While pasta alternatives are often better for you, you can still easily include pasta as part of a healthy diet. This is particularly true if you're serving pasta with plenty of vegetables.
Sunflower Seeds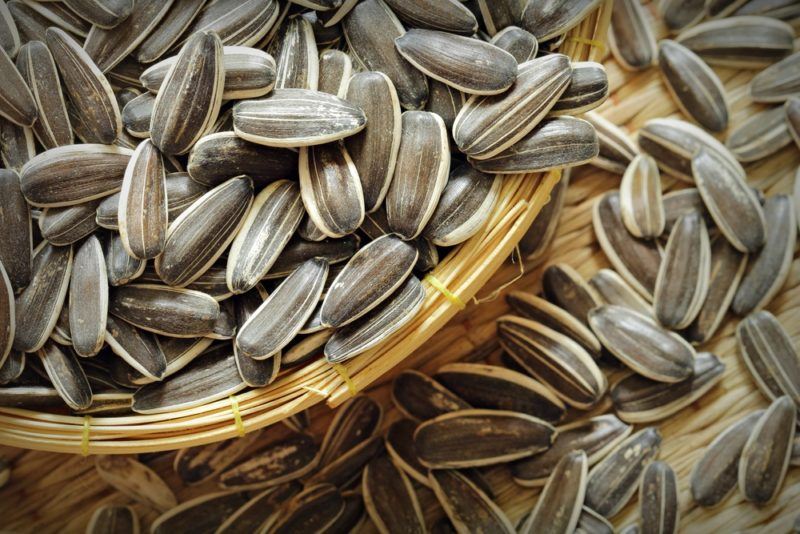 Sunflower seeds are an easy snack and a useful source of selenium. You end up with around 19 mcg of the trace mineral in a quarter cup serving. That's decent when you consider how convenient sunflower seeds are for snacking.
Spinach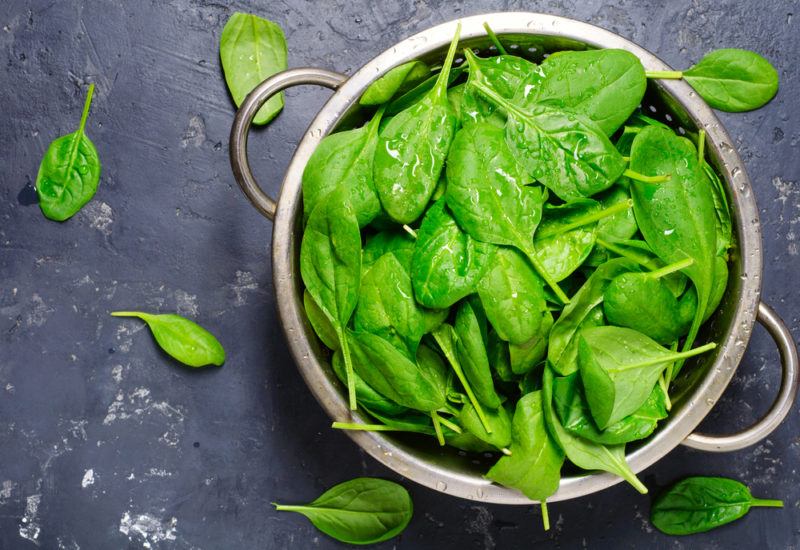 You can also turn to spinach. The amount of selenium here is much lower, but it can still add up. It's also very easy to add spinach into a meal, especially once you have sauteed the leafy green.
Just be wary if you are prone to kidney stones. While spinach is a decent source of nutrients, it is one of the highest sources of oxalates. This can be a notable problem for many people.
If you're worried about oxalates at all, simply give spinach a miss. The other leafy greens are high in nutrients too and we've already covered plenty of foods that offer you selenium.