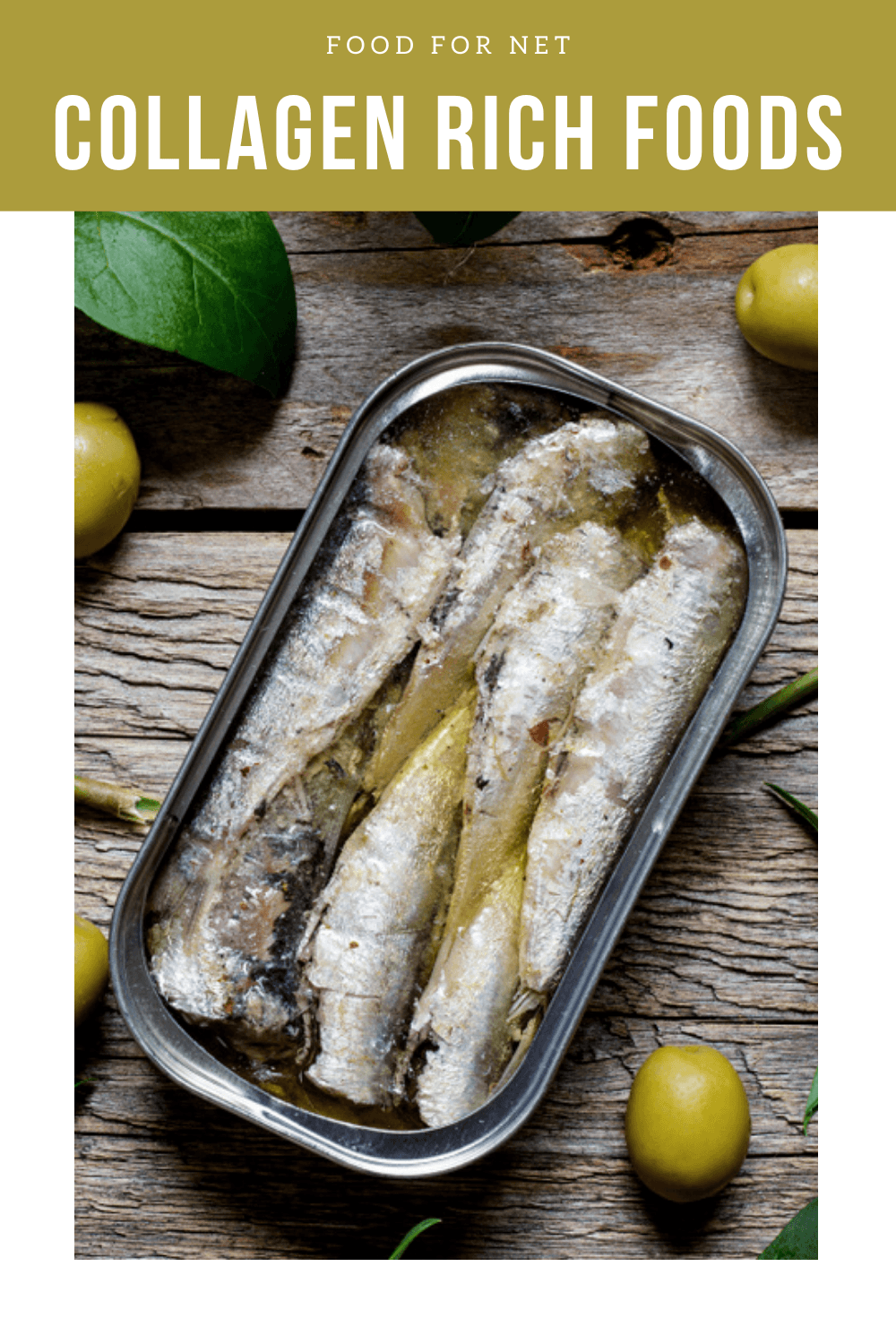 Collagen doesn't feature heavily in discussions about the nutrient content of foods. This isn't so surprising, as collagen isn't an essential vitamin or mineral. It's also something that our bodies can produce. So, why the interest in collagen rich foods?
Modern theories are a key reason. Many people feel that eating foods high in collagen can help to improve the health of your skin, while perhaps reducing fine lines and wrinkles. There are also thoughts that collagen may improve health in some areas, such as by fighting the side effects of aging and reducing joint pain.
Research into the benefits of collagen is limited, so it's hard to know how accurate these claims are. Plus, collagen cannot be absorbed as-is by the body and gets broken down into amino acids. These amino acids may then be used to create more collagen – or they may not.
Thankfully, the foods you turn to for collagen are also good for you in many other ways, so there's no harm in getting more of them in your diet.
Relatively few foods contain collagen, so some of the foods on this list aren't sources of collagen at all. Instead, they're good sources of the amino acids that our bodies use to create collagen or they increase collagen production in other ways.
Still, foods that boost collagen production may be just as powerful as those that naturally contain collagen. You should ideally have both types in your diet.
Collagen Rich Foods
Organ Meats
Shellfish
Fish
Chicken Skin
Pork Rinds
Meat On The Bone
Eggs
Bone Broth
Other Collagen Supplements
Chlorella
All The Greens
Pumpkin Seeds
Fruit
Organ Meats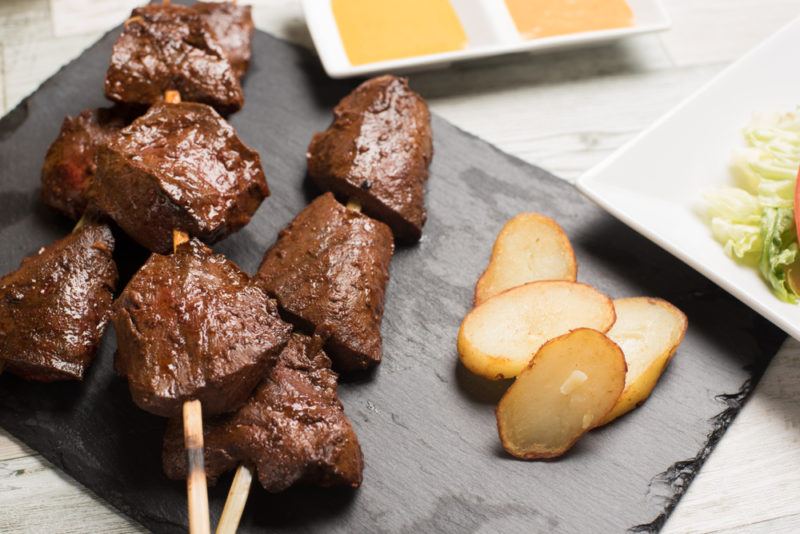 If you want collagen in your diet, then organ meats are one of the main ways to go. Organ meats include options like liver and kidneys. You can also get collagen from less commonly used parts of the animal, including joint material, skin, and cartilage. Tripe counts too.
Many organ meats are rich in other nutrients too. For example, liver is perhaps the best source of vitamin B12, with lamb and beef liver being especially powerful. Beef liver is also ideal for increasing vitamin A intake.
The high nutrient content means that you don't need to eat large amounts of organ meats to reap the benefits. And honestly, while the idea of organ meats might seem appealing, they're not too bad at all once they have been cooked well.
If you are planning to try organ meats, kidney or liver may be the best place to begin. These two organs are pretty easy to find and to cook.
Shellfish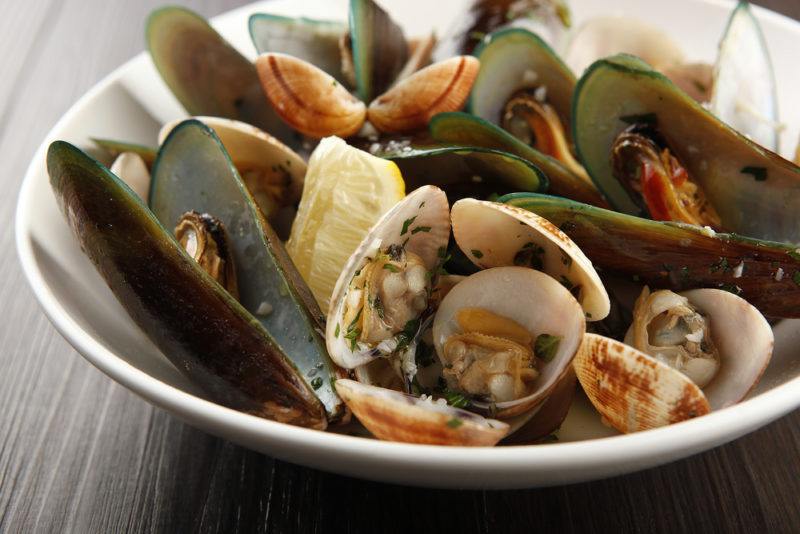 Many types of shellfish are a good way around the issue of organ meats. To get collagen, you need to focus on cases where you are eating most or all of the shellfish, rather than just the meat. This includes options like clams, oysters, scallops, and shrimp.
You're getting the collagen because you're basically eating some of the organs of the shellfish anyway. But, the idea isn't nearly as overwhelming as cooking and eating organ meats on their own.
Other types of shellfish may contain some collagen too, but the amount is likely to be less.
Fish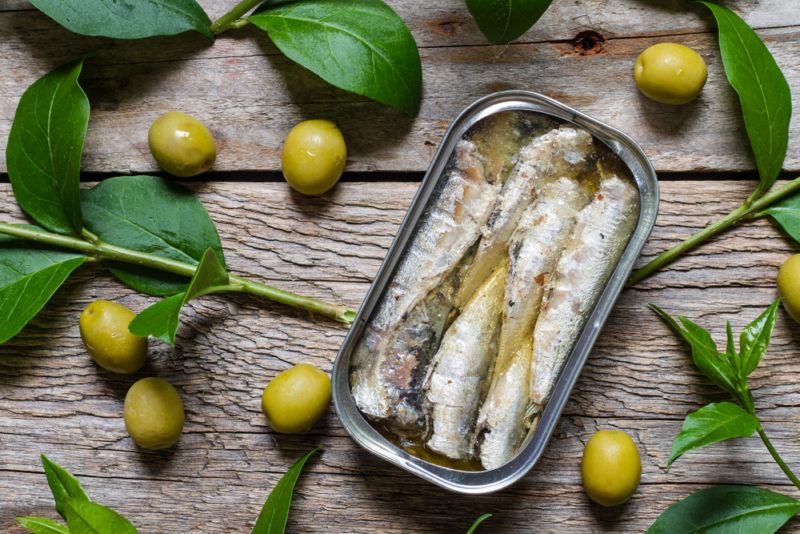 Fish is another interesting source of collagen. Marine collagen appears to be particularly well-absorbed, which is another reason for looking to fish and shellfish.
When we eat fish we often focus on its flesh (or 'meat'). Unfortunately, this part of the fish contains less collagen than other parts. Skin, scales, and even eyeballs are better choices for collagen.
Some people do eat the whole fish, or at least most of it, which should increase the amount of collagen being consumed.
Small fish can be easier to eat whole, including pilchards and sardines. Canned sardines can be a good place to begin, as these tend to have soft bones and can be eaten straight out of the can.
Chicken Skin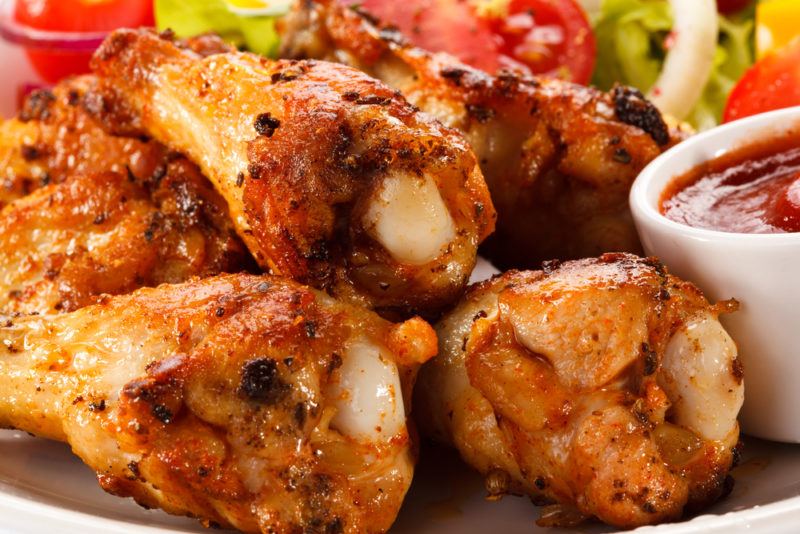 Many collagen supplements use chicken as the main source of collagen, so it's not surprising that you can also get some collagen from chicken itself.
However, you're not getting all that much collagen from chicken breast. Try eating the skin as well. This will give you more collagen (and flavor!).
Pork Rinds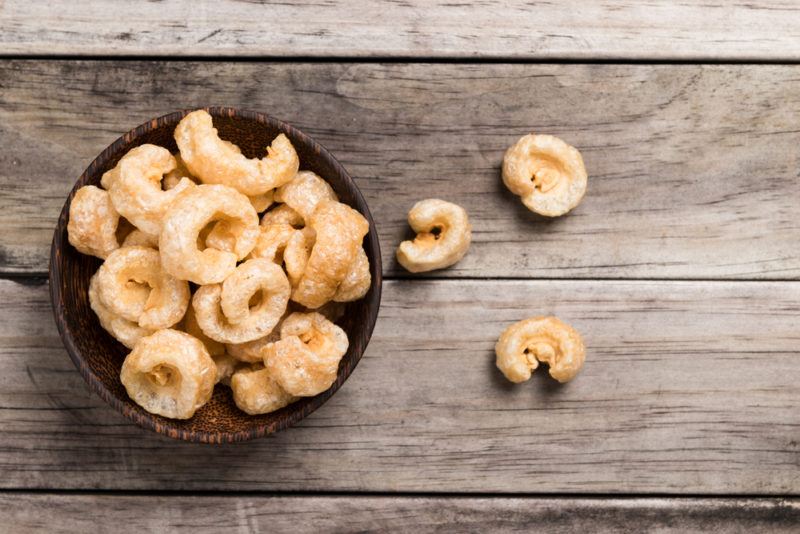 Here's something interesting. Pork rinds contain some skin, which means that they too offer protein. This is particularly interesting because cooked pork rinds are sometimes used as snacks and ingredients for people on low carb diets.
Because of portion sizes, you're probably not getting a large amount of collagen from pork rinds. Still, it is an interesting place to find collagen and is perfect if you want a collagen-containing snack.
Meat On The Bone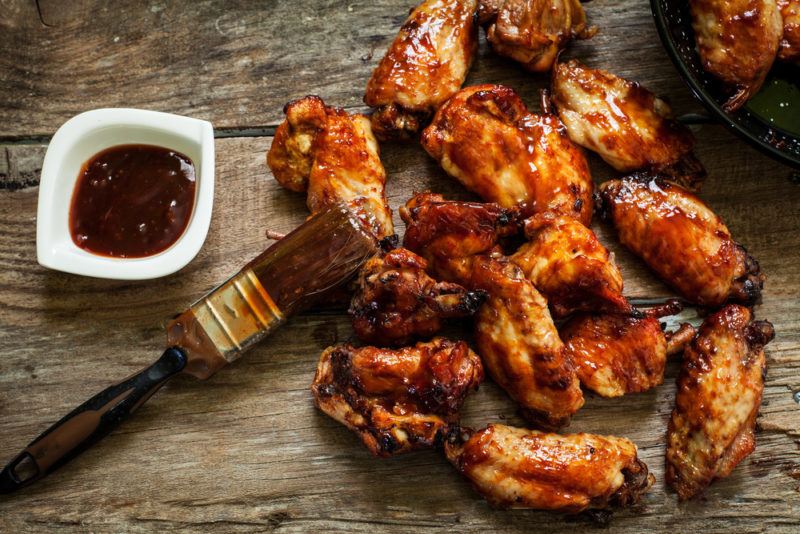 Eating any type of meat off the bone will give you collagen. This is a particularly good reason to eat chicken wings and chicken drumsticks, as you're often eating the skin from the chicken too. And, odds are, you'll be consuming cartilage as well, which (you guessed it!) provides collagen too.
Eggs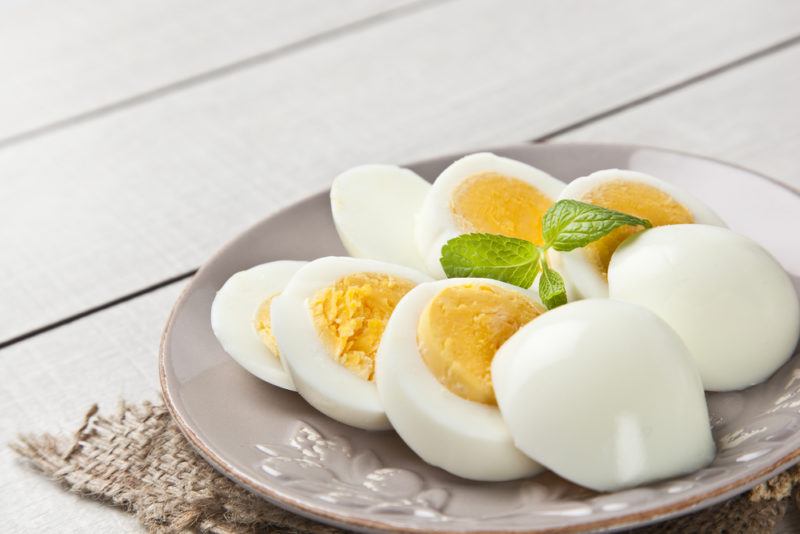 Eggs have collagen too, for a similar reason as why shellfish and organ meats do. After all, fertilized eggs become chicks in a surprisingly short amount of time. This means that many of the compounds needed are already present in the eggs.
Interestingly, collagen is largely found in an outer membrane of the egg, the membrane that goes between the egg white and the shell. There may possibly be some collagen in the egg yolk as well, but research has thus far failed to prove or disprove that idea.
You may need to take additional steps to take full advantage of the collagen in this egg membrane. Otherwise, you may end up discarding much of the collagen when you're preparing your eggs.
There's another advantage too. Egg whites contain the amino acid proline, which plays a role in collagen production. You'll get this proline regardless of what you do with the outer membrane.
Bone Broth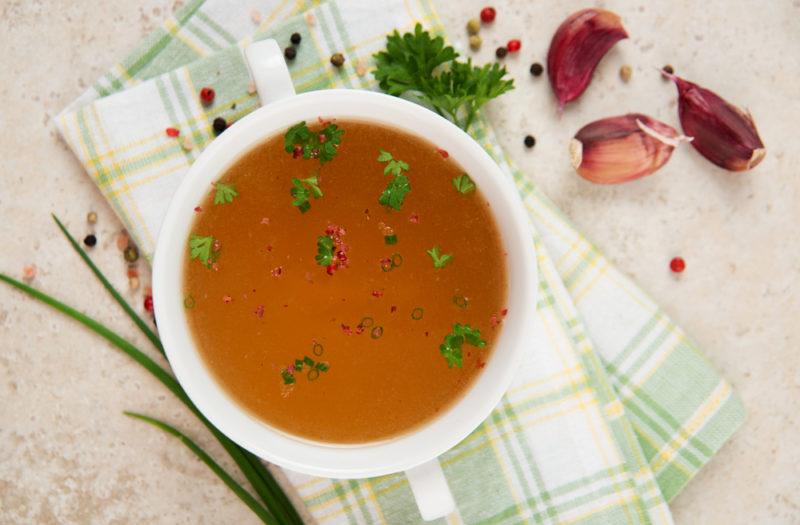 Bone broth deserves a special mention, as it has a reputation of being high in collagen. The reputation isn't surprising either, as bone broth is created by simmering bones in liquid.
The broth is often seasoned with herbs and spices. Some people add other ingredients to create a hearty soup, while others keep the meal as a mostly clear liquid.
Despite the popularity of bone broth, there is debate about how much collagen is actually present. Instead, bone broth is a source of various nutrients and gelatin. This gelatin has some of the same advantages as collagen, but it is less concentrated and is not as bioavailable.
The main exception is bone broth collagen products.
Some of these are designed to help you prepare bone broth easily, without the effort of simmering a soup for hours. Others are specifically designed to be a collagen supplement and may be used in a similar way to protein powder.
Many of these products are tested to make sure that they do contain collagen, making them a more reliable choice than bone broth that you make yourself.
It's also worth mentioning that bone broth does contain compounds that boost collagen production. So, even if you're not getting all that much collagen from the bone broth itself, your collagen levels may still increase.
Other Collagen Supplements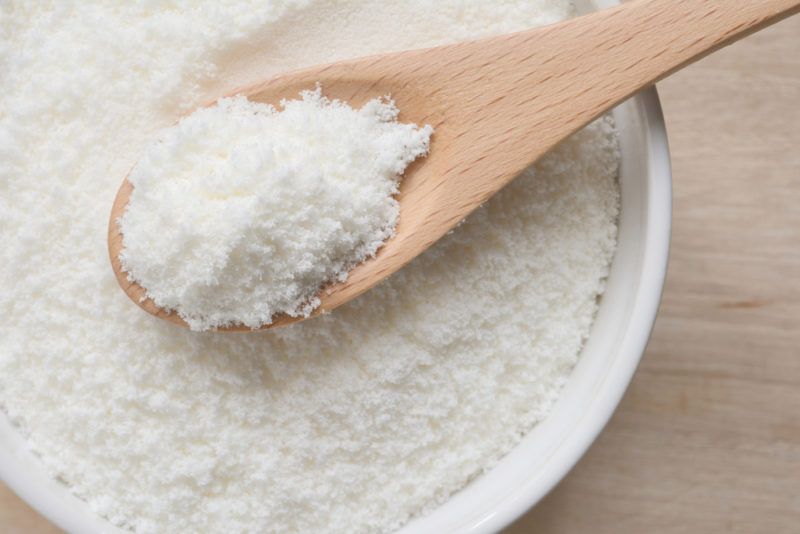 Other products are designed to increase your collagen intake too. Many offer collagen in a powdered form and can be very easy to use.
Saying that a supplement is a type of food is a bit controversial, but still, many companies try to be as natural as possible with their processing. Because natural food sources of collagen are relatively few, you may need to turn to supplements occasionally.
Chlorella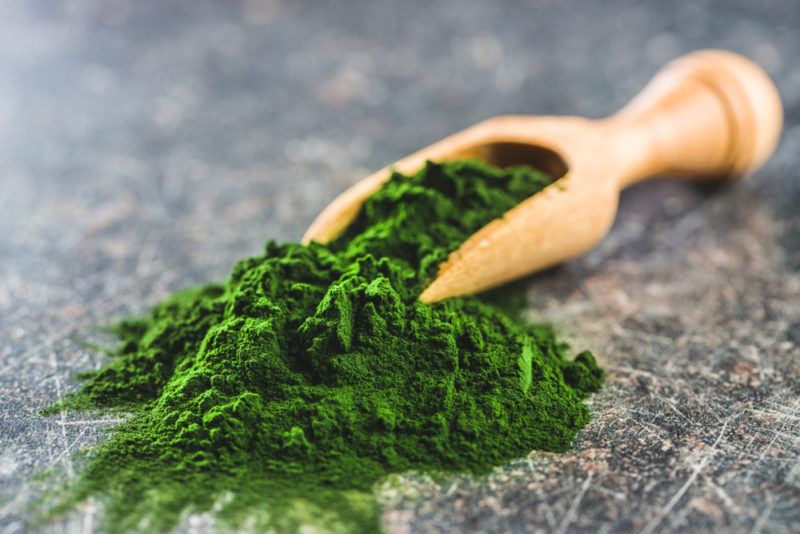 Chlorella is the first food we're featuring that doesn't contain collagen. It helps to boost collagen production instead. One reason is that chlorella contains a growth factor (called chlorella growth factor), this nutrient could help our bodies to function better and to repair cells faster.
Chlorella also contains beta-carotene, which may be useful for collagen production as well.
Finally, chlorella can be a practical solution. The powder is often used as an ingredient in smoothies. You could add chlorella and a collagen protein supplement to the same smoothie for a double hit.
All The Greens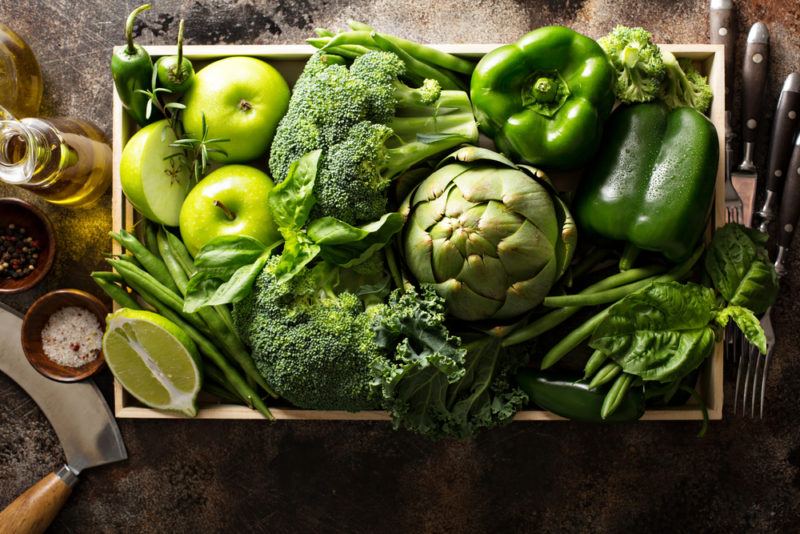 Green vegetables are very different from one another. They have their own flavors and nutrient profiles. Cooking styles can vary too. Just think about how you cook broccoli versus how you might prepare spinach.
But, green vegetables have one thing in common – their color. The green comes from a pigment molecule called chlorophyll. Consuming chlorophyll regularly may increase your levels of procollagen, which is a precursor to collagen.
Greens are also a very easy choice, as there are so many different types to choose from. You can focus on your favorites, as it's much easier to eat plenty of foods that you enjoy. For green veggies that you don't like as much, look for tasty ways to add them to your diet. There are many amazing recipes to choose from out there, so you're certain to find some that you love before too long.
Pumpkin Seeds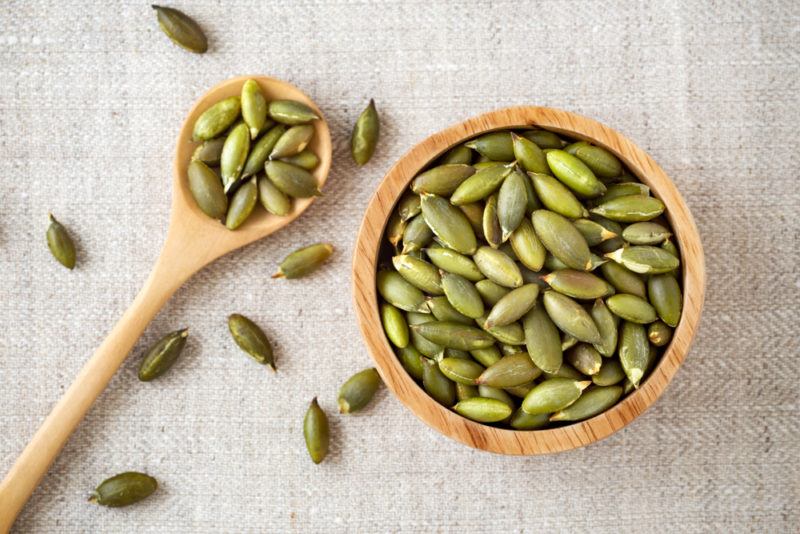 Pumpkin seeds are interesting because of their zinc content. There aren't many plant-based foods that offer this amount of zinc. Plus, pumpkin seeds are tasty and are an ideal choice for snacking.
Zinc is important as a nutrient anyway, but we're interested in zinc because it is a cofactor in the synthesis of collagen. This means that if your zinc levels are low, your body may not be producing less collagen than it could.
Other nuts and seeds can be useful for zinc too, including Brazil nuts, almonds, cashews, pine nuts, and sunflower seeds.
Fruit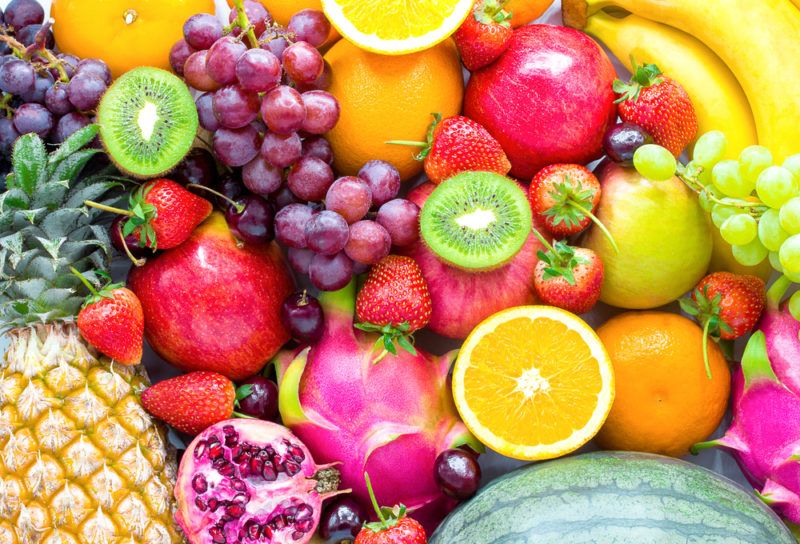 Fruit can be helpful for collagen production because of the vitamin C that it contains. Vitamin C is helpful for its part in producing the precursor to collagen.
Guava is an especially good source of vitamin C and offers some zinc too. But honestly, there's no shortage of vitamin C rich foods. You can focus on the types that you enjoy the most and skip the ones that you're not interested in.