By 2040, it's estimated that around 78 million people in the United States will have some sort of doctor-diagnosable arthritis. Osteoarthritis, which occurs from wear and tear on the body, is the most common type of arthritis, but it also includes rheumatoid arthritis, which is an autoimmune condition.
Arthritis is associated with joint pain, stiffness, swelling, and sometimes reddening where the swelling occurs. Mobility can be decreased, too. However, in spite of its prevalence, there are some things you can do to alleviate joint pain and reduce the inflammation associated with arthritis.
One of those things is to eat according to an arthritis diet—foods that naturally lower inflammation and protect the body. The best foods for joint pain contain strong, effective compounds that act as antioxidants and help decrease inflammation.
If you're interested in reading more about foods that can help reduce inflammation and ease joint pain, read through this list of the 20 best foods for joint pain. At the end of this article, I'll share a few other tips for keeping joint pain under control.
Best Foods For Joint Pain
Berries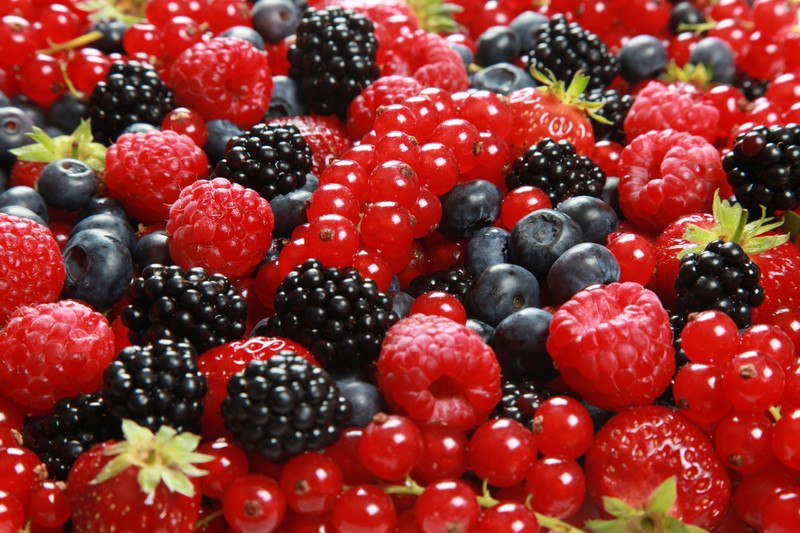 Berries provide several vitamins and minerals, including high levels of vitamin C and other antioxidants. They're also rich in polyphenols called anthocyanins. Anthocyanins give berries their rich, dark colors. Anthocyanins could also help with joint pain because they have an anti-inflammatory effect. Eating berries could also help fight or prevent many diseases (such as diabetes and heart disease) that are linked to chronic inflammation.
Citrus Fruits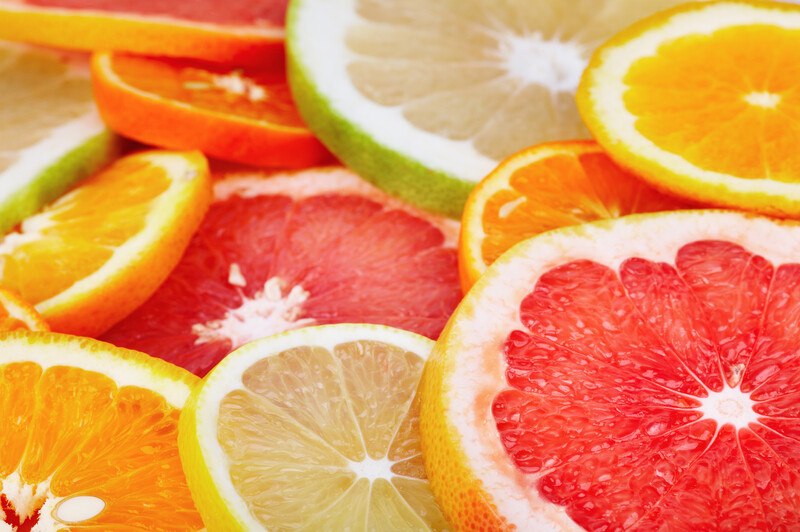 Citrus fruits are well known for their vitamin C content. One medium orange provides around 70 mg of vitamin C, while a grapefruit provides around 56 mg. Vitamin C is an interesting compound because it's good for so many things. It's necessary for the growth, development, and repair of body tissues (including the tissues in and around painful joints). It acts as an antioxidant, boosts the immune system, and it's linked to better cardiovascular health and more youthful skin. It's also a potent anti-inflammatory compound, which could help ease the swelling associated with conditions like arthritis.
Aside from oranges, lemons, and limes, there are also other types of citrus out there that are quite exotic and interesting. Some can be used or eaten just like your regular citrus fruits, while there are also a few with unusual features.
Fatty Fish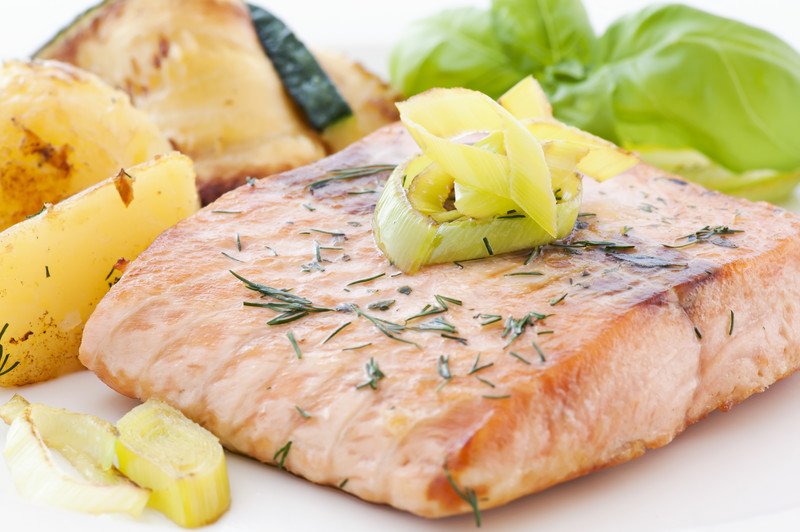 Fatty fish such as salmon, tuna, mackerel, herring, and sardines are great choices for fighting inflammation because they're rich in omega-3 fatty acids. They're particularly high in eicosapentaenoic acid and docosahexaenoic acid, which are found in fatty marine animals. These omega-3 fatty acids have an anti-inflammatory effect throughout the entire body. They also help lower blood triglycerides, raise good cholesterol levels, and lower blood pressure, so they're great for heart health as well as for helping ease joint pain.
Dark Chocolate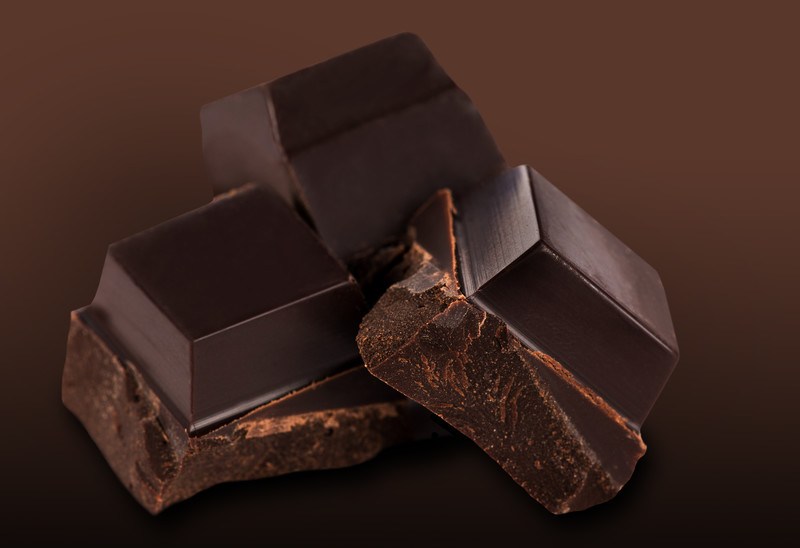 Dark chocolate can be a fun and effective part of an arthritis diet. Like berries, dark chocolate is rich in antioxidants that have anti-inflammatory properties, as well. In dark chocolate, these compounds are called flavanols. They help reduce inflammation by keeping the arteries healthy and fighting oxidative stress. To get the most benefits from flavanols, dark chocolate should be at least 70% cocoa.
The flavanols in dark chocolate are also associated with lower blood pressure and cholesterol, a lower risk of diabetes, and increased cognitive abilities.
Spinach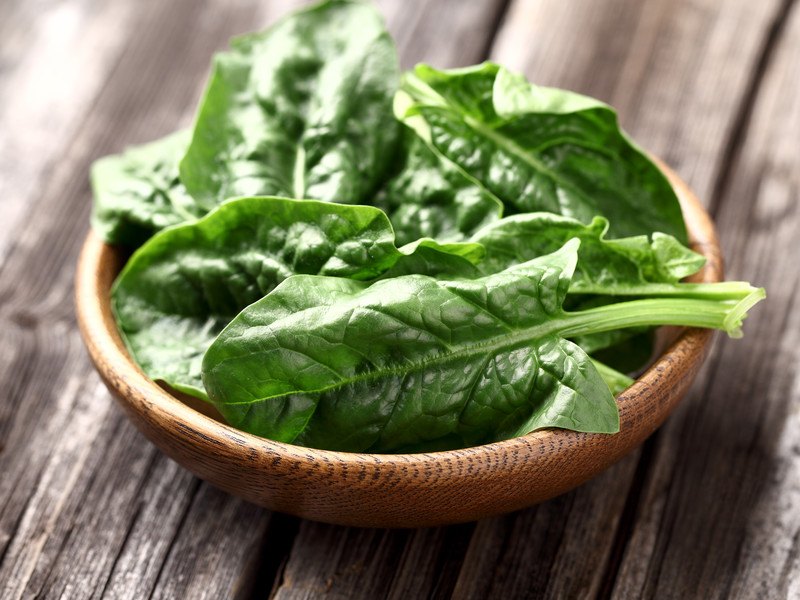 Spinach is a superfood that's packed with vitamins, minerals, and other compounds that provide several health benefits. One of these benefits is fighting inflammation associated with arthritis, heart disease, and other conditions.
Spinach fights inflammation because of its high levels of antioxidants, including kaempferol. Kaempferol is linked to reduced inflammation in people with rheumatoid arthritis, which could also lessen joint pain. It's also a decent source of vitamin C. One cup of raw spinach provides 9% of the daily recommendation for vitamin C.
Green Tea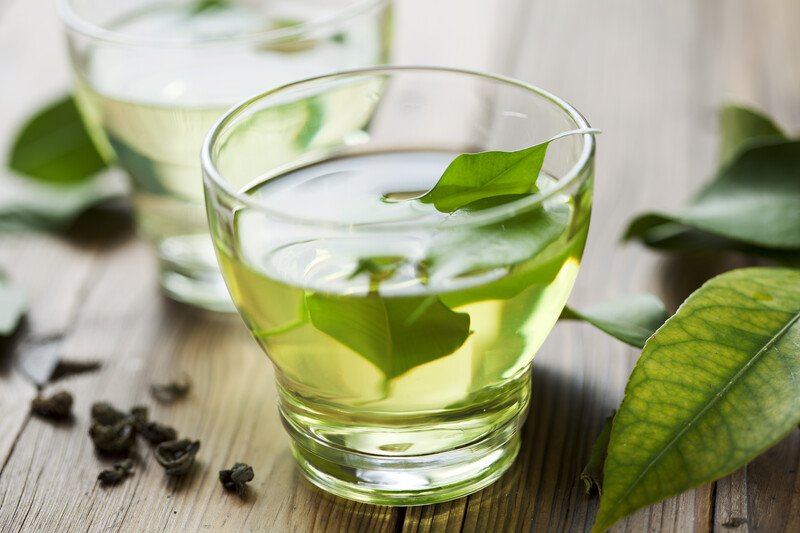 Like dark chocolate, green tea contains polyphenols that help fight inflammation. It's particularly rich in a compound called epigallocatechin. One study showed that epigallocatechin helps reduce ankle swelling in mice with a version of rheumatoid arthritis.
The polyphenols in green tea also help boost the immune system.
Ginger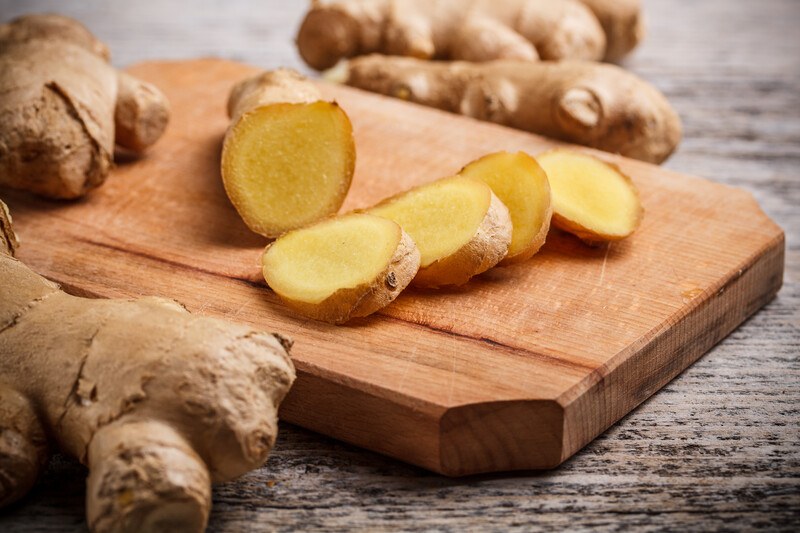 Ginger is a root that's used both as a spice and as an herb. It provides several health benefits, ranging from easing stomach upset and slowing cancer growth to soothing sore muscles and reducing arthritis symptoms.
It's ability to help ease arthritis symptoms comes from its phenols, including gingerol, shogaols, and paradols. Gingerol, which is especially good for joint pain, also has anti-tumor, anti-diabetic, and anti-obesity properties.
Grapes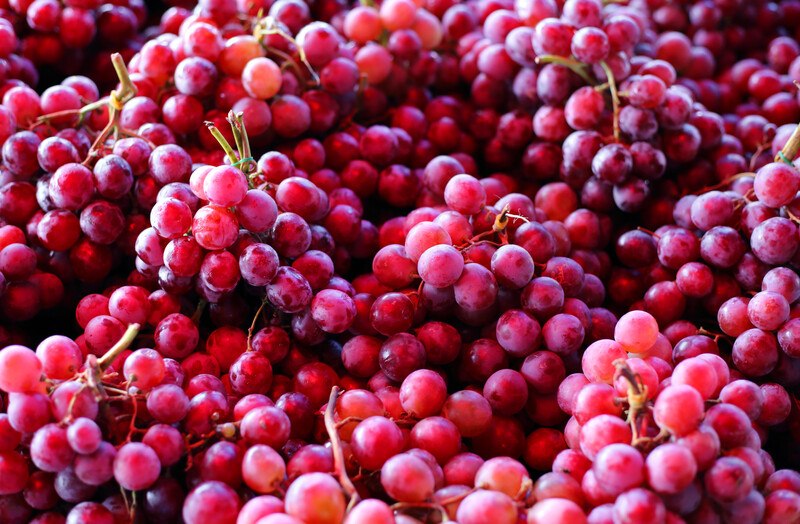 Eating grapes is good for both easing joint pain and increasing mobility in people suffering from arthritis. The polyphenols in grapes have been associated with improvement in knee joints for people with osteoarthritis. Dark red and black grapes are especially rich in a compound called resveratrol, which has strong anti-inflammatory properties. Resveratrol's ability to lower inflammation also positively impacts heart health and could inhibit tumor necrosis.
Olive Oil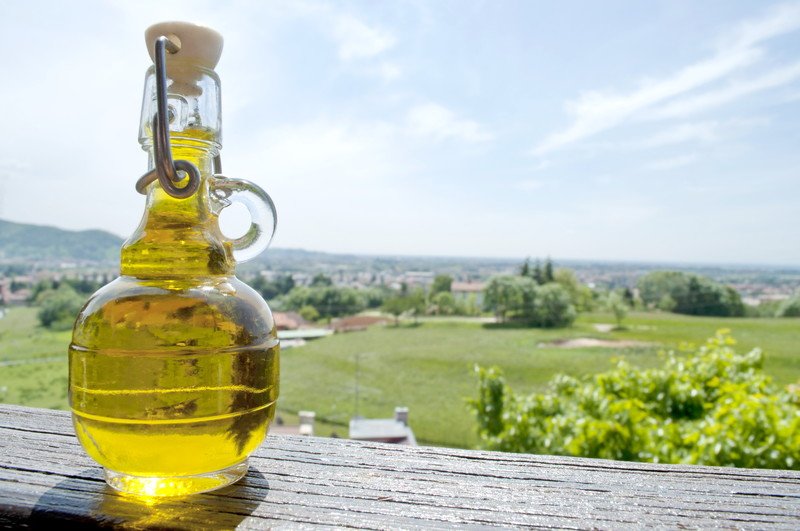 Like resveratrol, olive oil is known to have positive effects on heart health. This is due in large part to its rich content of mono-unsaturated fats, including oleic acid. Oleic acid is associated with lowered markers for inflammation. Olive oil is also rich in a compound called oleocanthal, which reduces inflammation by acting like ibuprofen in the body.
Mushrooms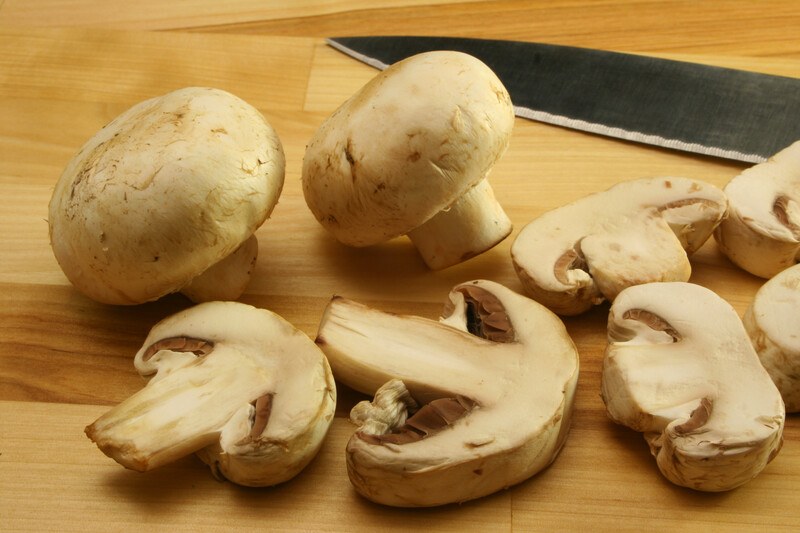 Mushrooms contain a wide variety of compounds that fight inflammation. These include fatty acids, sterols, phenols, indole compounds, terpenoids, and polysaccharides.
White button mushrooms and shitake mushrooms are some of the best grocery store or health food store options. Cordyceps and other mushrooms with adaptogen traits also provide anti-inflammatory effects.
Apples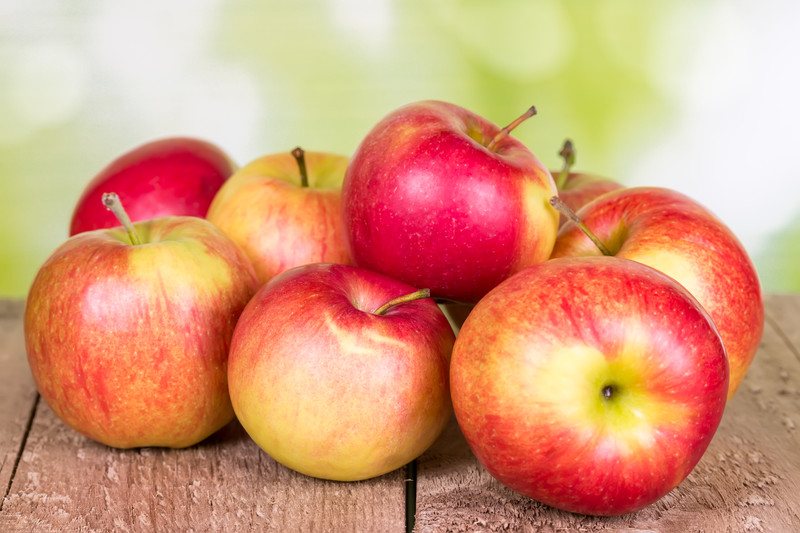 Apples are rich in vitamin C and fiber, including soluble fiber called pectin that helps improve the gut microbiome. Some sources have linked poor gut health to arthritis and joint pain in people who fight obesity.
Besides the fiber, apples are rich in several compounds that help reduce inflammation. These include procyanidins, which is a type of flavonoid, as well as catechin, quercetin, and epicatechin.
Cruciferous Vegetables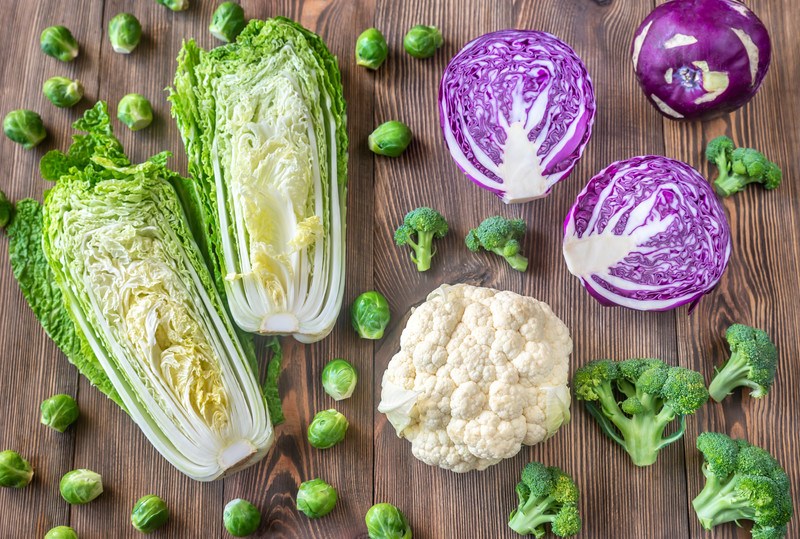 Cruciferous vegetables are all the vegetables in the cabbage family. These include foods like broccoli, cabbage, bok choy, kale, cauliflower, and Brussels sprouts. This unique group of vegetables is rich in a compound called sulforaphane.
Sulforaphane provides several health benefits. It slows the degeneration of the cartilage in the joints of people suffering from osteoarthritis. It also reduces inflammation and helps reduce joint pain, as well.
Turmeric

Turmeric, which is related to ginger, is another root that's used as both a spice and an herb. Turmeric contains a compound called curcumin, which gives this herb its brilliant yellow color. Curcumin has potent anti-inflammatory properties. As it reduces inflammation, the stiffness and joint pain is often alleviated, too.
The curcumin found in turmeric is also great for heart health, and it may help prevent cancer and treat Alzheimer's disease.
Kale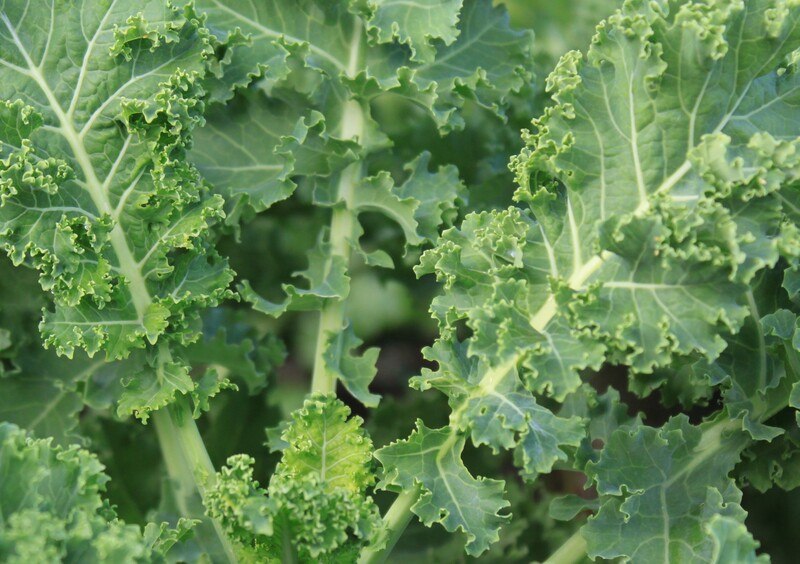 Kale is a superfood that's both a green, leafy vegetable and a cruciferous vegetable. It's rich in several vitamins and minerals. One cup of raw kale provides 22% of the daily recommendation for vitamin C, as well as 68% of the daily recommendation for vitamin K.
Vitamin K is interesting because it has an effect on the proteins in the cartilage and bones in and around joints. Vitamin K's impact on these proteins has an anti-inflammatory effect. It may also slow the progression of cartilage damage in the joints.
Pomegranates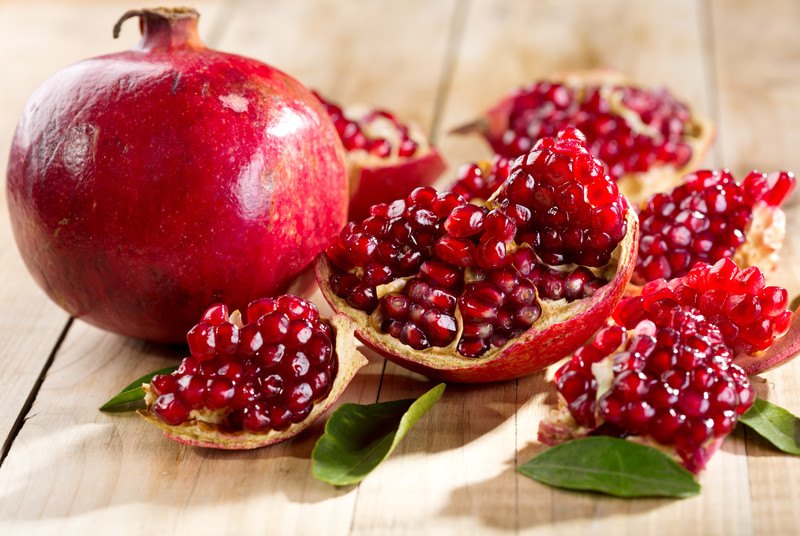 Like berries, the dark red seeds of pomegranates are packed with vitamins and other nutrients that help fight joint pain and arthritis. Some compounds in pomegranates slow the production of an enzyme that deteriorates cartilage. Eating pomegranates is associated with reduced inflammation, less swelling, and reduced joint pain in people struggling with rheumatoid arthritis.
Almonds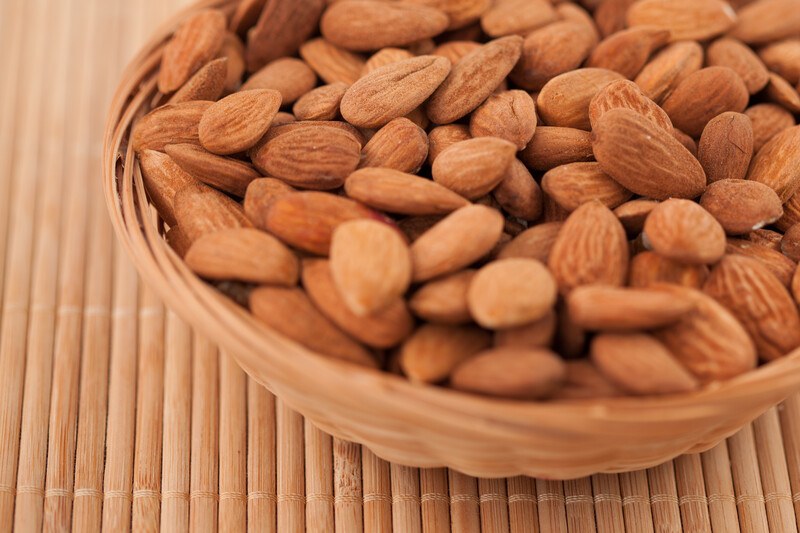 Like many other nuts, almonds are rich in fiber and healthy fats. The fiber helps create a healthy gut microbiome, which is important because poor gut health is associated with arthritis. The healthy fats help reduce inflammation, which in turn can lessen the joint pain for people suffering from rheumatoid arthritis or osteoarthritis.
Cranberries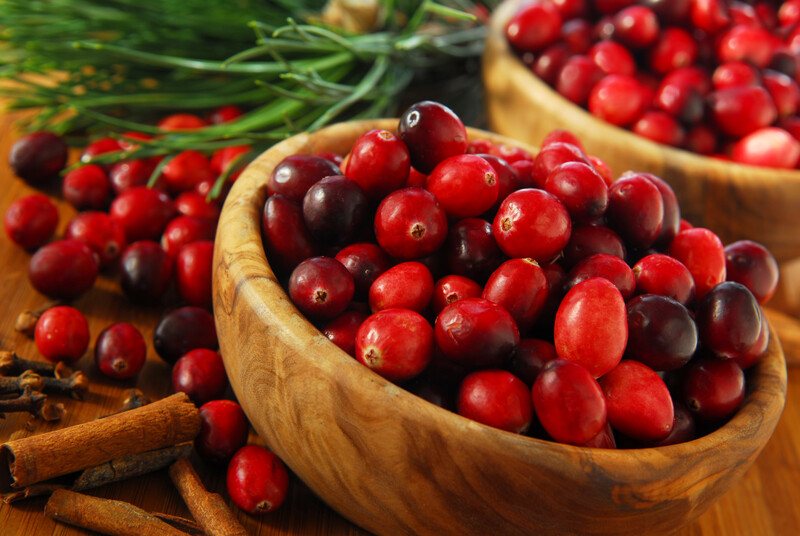 A comprehensive study in the UK found that people who regularly drink cranberry juice have less pain from conditions like rheumatoid arthritis. Cranberries are rich in phytochemicals like catechins, anthocyanins, quinic acid, and triterpenoids.
The anthocyanins in cranberries are the same chemicals that are found in raspberries, blueberries, and other berries. Many of the compounds in cranberries fight inflammation before it begins by modulating pro-inflammatory factors.
Garlic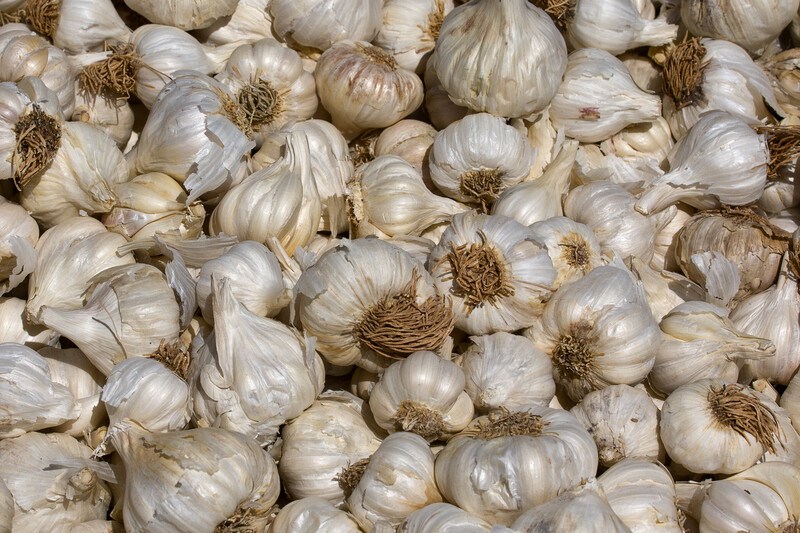 One of the compounds in garlic, called diallyl sulfide, limits the impact of cytokines before they can cause inflammation. This helps prevent cartilage damage in the joints. Some studies have also shown that supplementing with garlic for 12 weeks could reduce the joint pain associated with osteoarthritis.
One interesting thing about garlic is that it's used in several home remedies. Some sources indicate that rubbing garlic oil on joints that hurt is a popular home treatment for joint pain. So make sure you never run out of garlic at home – whether it's for cooking or for home remedies, and simply order fresh garlic online if you don't have the time to go out shopping.
Garlic also contains a compound called Allicin. Allicin is also a strong antioxidant and anti-inflammatory compound, and it can help to alleviate swelling and pain in those with rheumatoid arthritis.
Bananas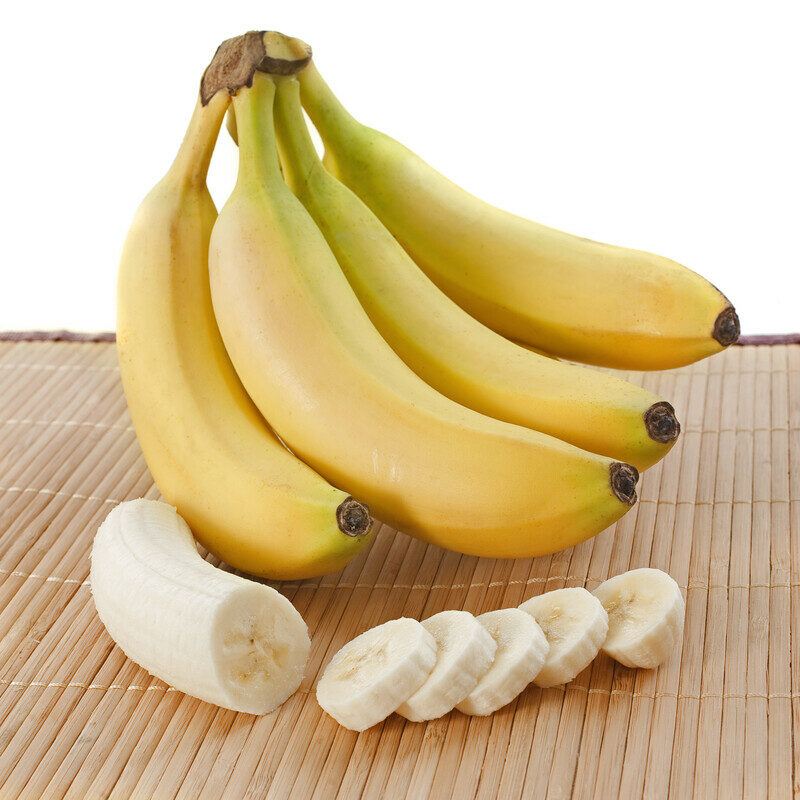 Bananas are a highly nutritious food that could help relieve joint pain and inflammation in several ways.
First, bananas are packed with fiber. Bananas contain a type of soluble fiber called inulin that acts as a prebiotic and builds gut health, which is related to conditions like arthritis.
Bananas are also rich in vitamin C. One medium banana provides 22% of the daily recommendation for vitamin C, as well as 17% for potassium and 15% for magnesium. One interesting thing about the high level of potassium is that potassium has a strong anti-pain effect. One study showed that people who supplement with potassium (around 6,000 mg per day) reduced their arthritis pain by about 33%.
Lentils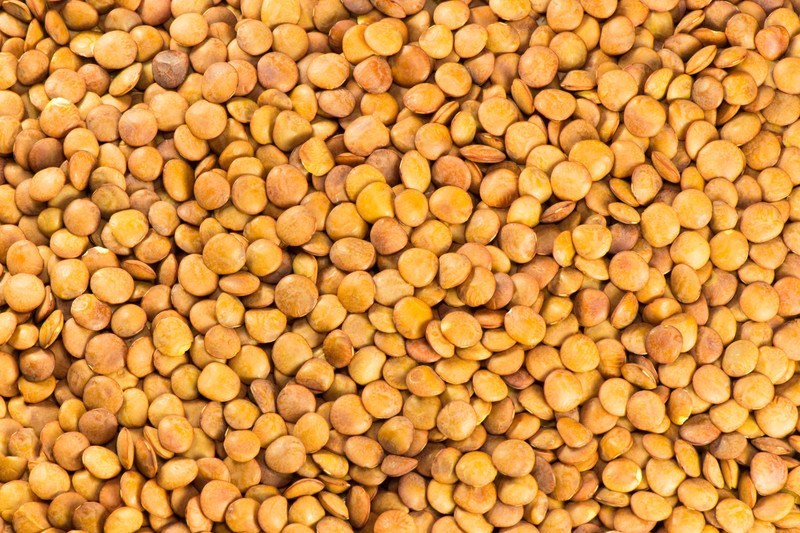 Lentils are also high in fiber and could address arthritis issues by helping create a healthy microbiome. Lentils are also packed with protein, and this could have a surprising impact on arthritis and joint pain. The proteins—particularly the amino acid lysine—could help with the repair and recovery of damaged cartilage.
Like berries, lentils are also rich in anthocyanins that help control inflammation.
Five Top Tips For Eliminating Joint Pain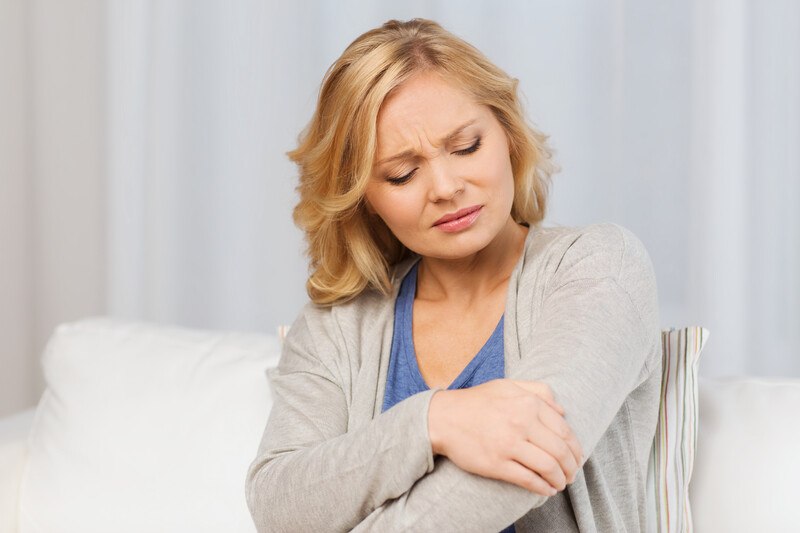 Now that you've read through the list of the 20 best foods for joint pain, let's chat about a few other ways you can keep your joint pain under control.
Tip #1: Apply Cold Treatments
Wrap an ice pack or a bag of frozen vegetables in a dish towel and apply them to your sore joints. The cold pack could help ease the swelling, heat, and redness of irritated joints as well as the pain.
Tip #2: Wear A Brace
Knees, elbows, wrists, and ankles can be supported by wearing braces. This helps protect the joints from further damage.
Tip #3: Apply Pressure
Sometimes sore joints feel better after being compressed. One easy way to do this is to wrap a joint area tightly with plastic wrap.
Tip #4: Manage Blood Sugar Levels
Diabetes is associated with joint pain and arthritis and may cause joint damage in some cases. Managing blood sugar levels could slow or stop this process so that the pain is manageable, too.
Tip #5: Get Enough Rest
Some sources indicate that pain is worse when the person suffering with joint paint doesn't get enough rest. This can be a catch-22 situation, because as many as 80% of people with arthritic joint pain don't sleep well. Talk to your doctor about ways to get better sleep. Meanwhile, set a regular bedtime and a nighttime ritual that will leave you feeling ready to rest.