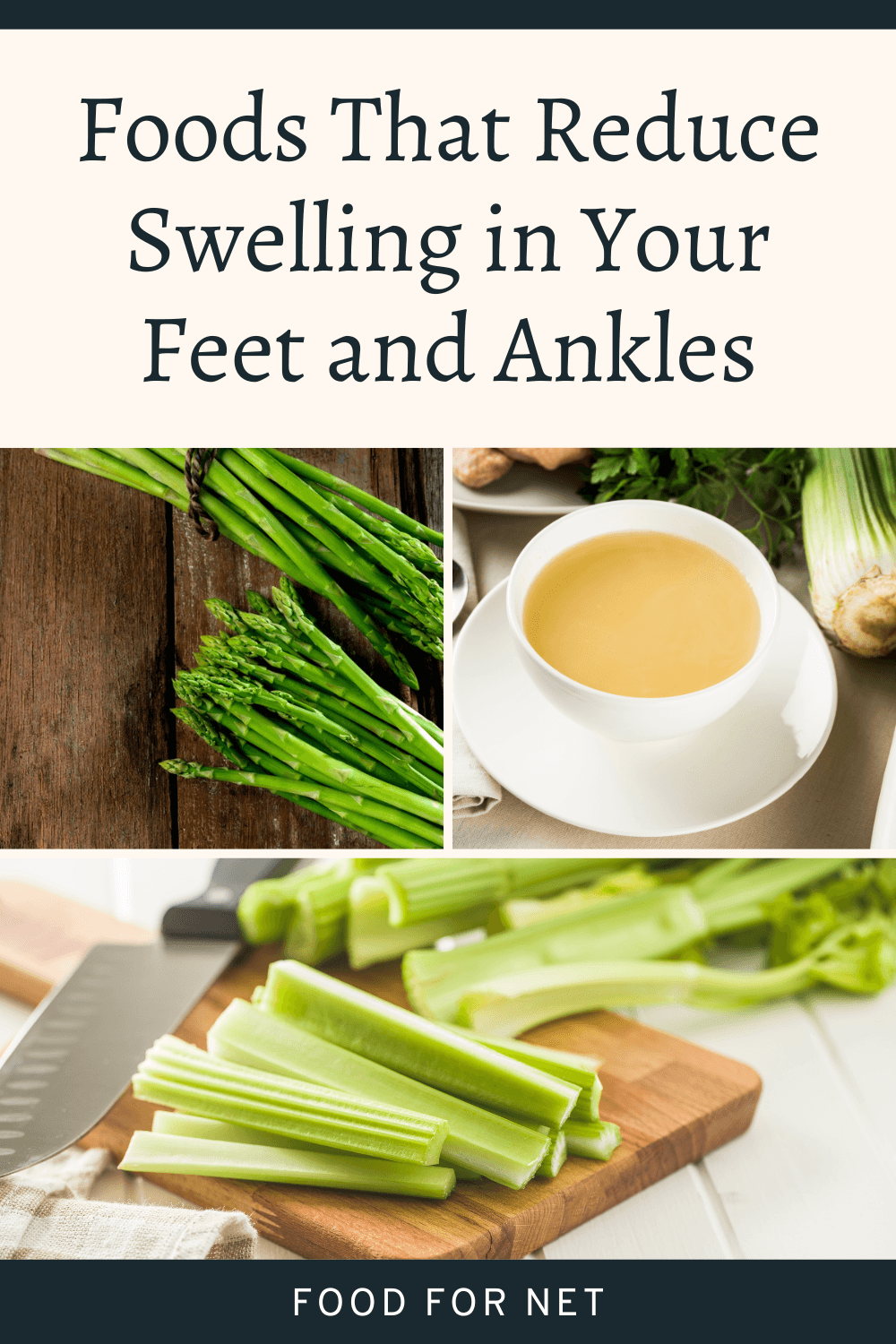 Swelling in your feet and ankles isn't pleasant at all, nor is it a good sign. It may be due to too much sodium in your diet or some other factor, but what do you do about it? Finding foods that reduce swelling in your feet and ankles is one of the best starting points.
After all, medications often come with side effects and might not be needed at all (that said, it's still important to talk to your doctor before making any decisions). Plus, diet and lifestyle changes are often the best way to keep yourself healthy and reduce disease risk.
Before we start with the different foods that help, there's an important point to make – these foods won't all help everyone. This is because there are multiple causes of swelling. The foods that help the most will be related to the cause in your situation.
Foods That Reduce Swelling In Your Feet And Ankles (With Pictures!)
Cucumber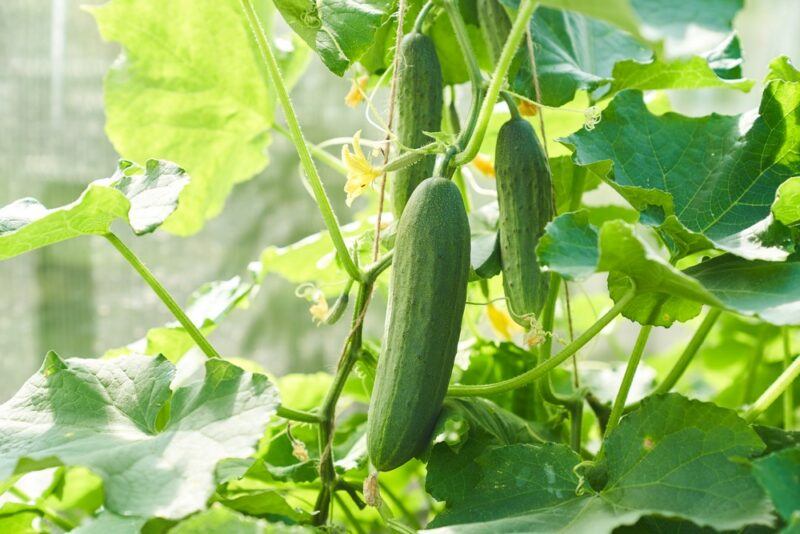 It's hard to go wrong with cucumber to help with swelling. Not only is cucumber very rich in water, but it's also a diuretic.
The water content might seem counterproductive, as swelling generally means that excess water is pooling in your ankles and feet.
However, increasing your water intake is important, as doing so helps with kidney function, which then allows your body to flush more excess water and sodium out of your body. Plus, when you're dehydrated, your body tends to hold onto water, which is the last thing you want.
The diuretic aspect of cucumber speaks for itself. Diuretics increase the amount you pee, which is perfect for flushing water and sodium out of your body, helping things return to normal.
Watermelon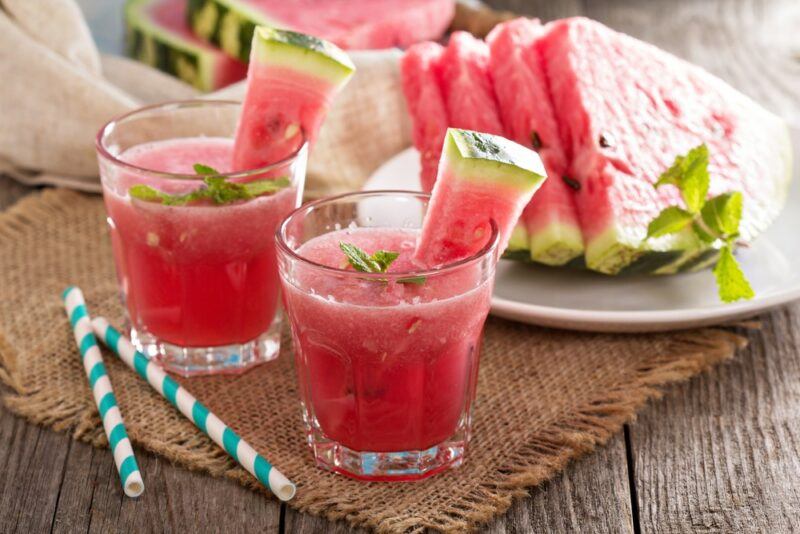 Watermelon is famous as a water rich fruit. This is the reason that it's so refreshing on a hot summer's day and why many kids can't get enough of it.
The water is fantastic for reducing swelling. You're also getting some nutrients and antioxidants as well. These are helpful too, as they promote your health and keep you doing well.
Celery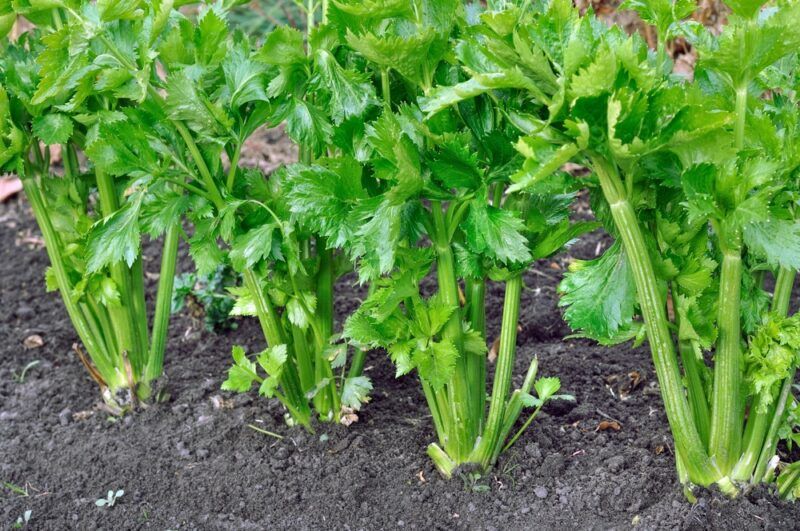 Celery contains a decent amount of water as well, but that's not all. It's also a good source of fiber and acts as a diuretic.
The strength of the diuretic effect isn't clear. Some reports suggest that celery is only a mild diuretic, while others point to a strong diuretic effect instead, partly due to a chemical called butylphthalide.
The effect may also vary depending on how you consume celery. For example, celery juice typically contains less fiber than celery itself, but could be more concentrated in water or butylphthalide. As such, celery juice could be a stronger diuretic.
Asparagus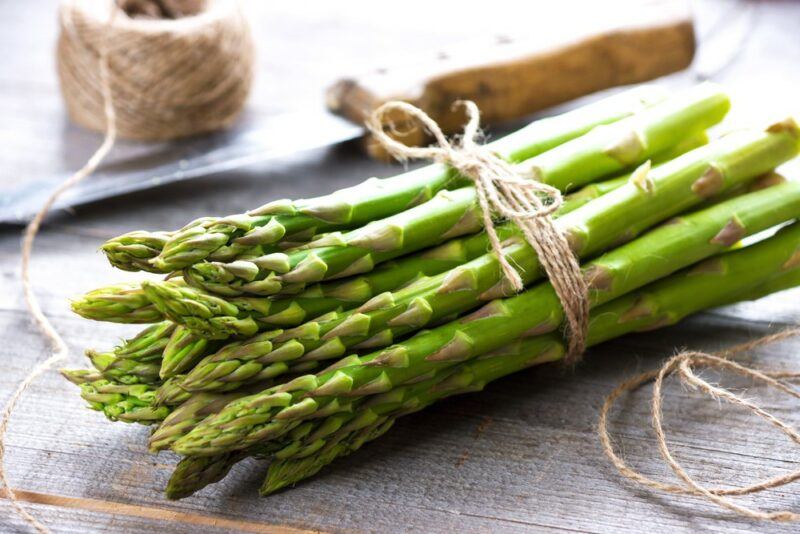 Asparagus is another vegetable with natural diuretic properties. This is partly because of the amino acid asparagine. Asparagus also contains a surprising amount of water, which helps as well.
Asparagus is famous for making your pee stinky. While that's not ideal, the effect isn't dangerous at all. It's just something to put up with if you're going to eat asparagus regularly. Besides, asparagus tastes amazing, so why not enjoy the vegetable?
There's an important note here – natural diuretics aren't nearly as powerful as diuretics that you get prescribed as medication. This isn't a bad thing, though, as diuretic medication is often too intense and can lead to side effects. Why use such medication if you don't need to?
Nuts And Seeds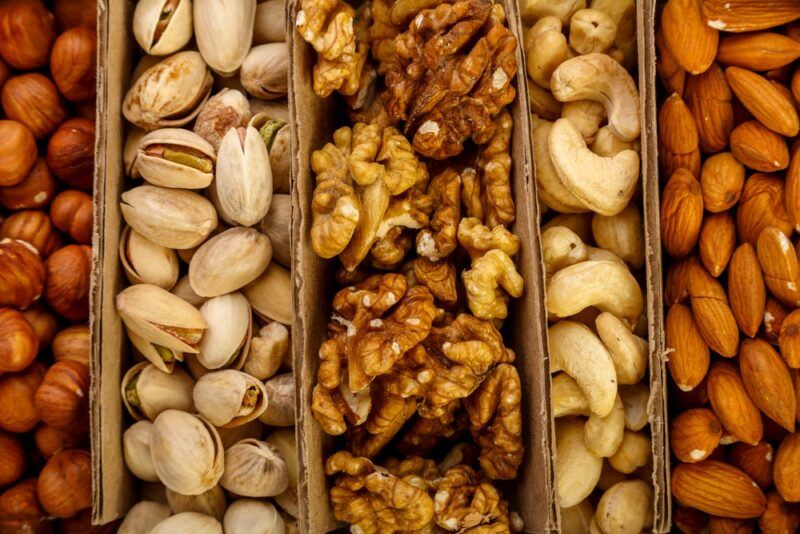 Let's switch focus for a moment. Nuts and seeds aren't rich in water and they're not natural diuretics either.
The interesting thing here is the magnesium (so almonds and cashews are particularly good). This is relevant, as magnesium deficiency can cause water retention and swelling.
You'll need to be careful with the products you choose, as nuts are often salted. That salt is the last thing you need, as excess sodium is one of the biggest causes of swelling. So, if you're going to rely on nuts, look for unsalted ones.
Zucchini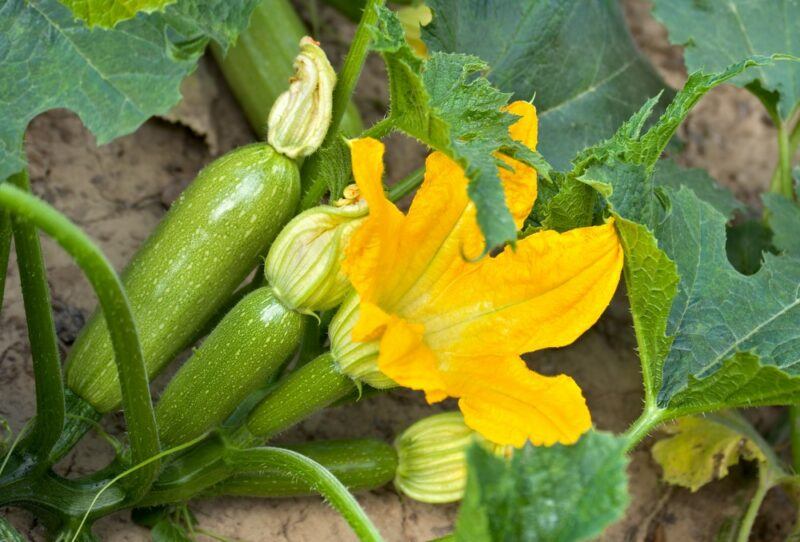 Cucumber isn't the only water rich summer squash. There's also zucchini, which is more than 90% water.
That's not all. Zucchini is also an incredibly versatile ingredient. It's particularly common in keto recipes, as it's naturally low in carbs. You can even make a low carb noodle alternative using zucchini (the famous zoodles).
Berries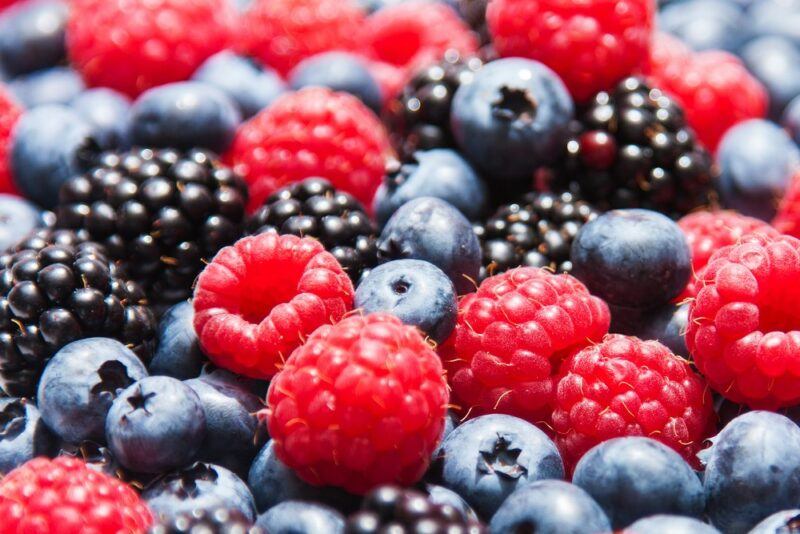 What about berries? They're incredibly delicious and are also very good for you. Once again, part of the benefit is the water content.
Then there are all the plant-based compounds. These are powerful for our health, helping to fight inflammation, oxidation, and more.
Spinach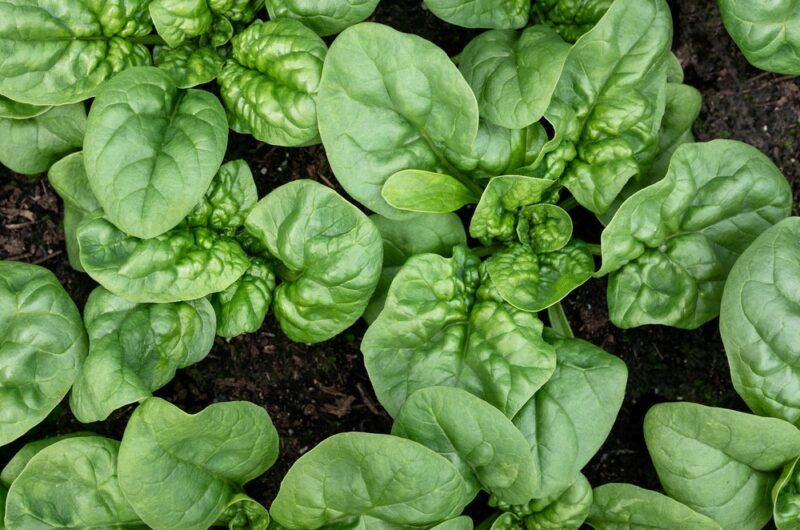 Spinach is famous as a healthy vegetable and it has a lot to offer. There are two big benefits when it comes to water retention. The first is the water content, while the second is the magnesium.
Did you know about the magnesium? You get roughly 160 mg of magnesium in a cup of cooked spinach, which is pretty impressive.
Still, it's best not to rely on spinach too heavily, as spinach is shockingly high in oxalates. Oxalates can raise your risk of kidney stones, particularly if your water intake is also low.
Dark Chocolate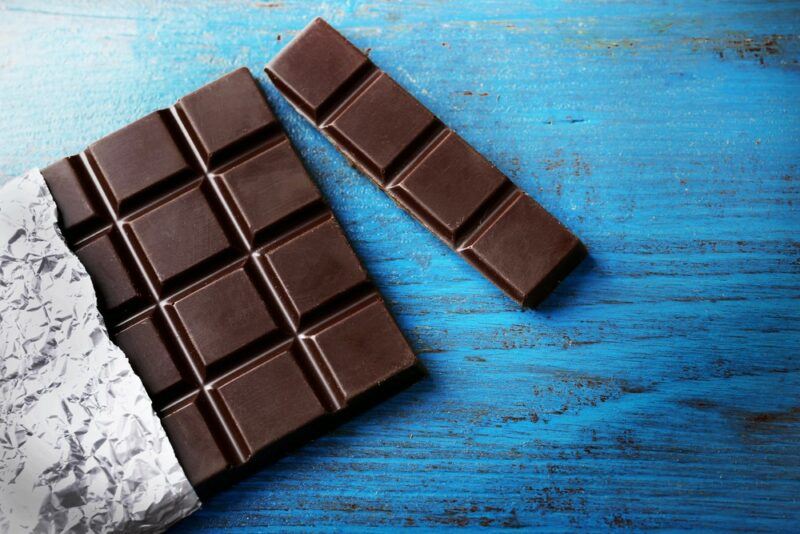 Here's a tasty addition to the list. Dark chocolate shines here because of the magnesium content, making it most relevant if you're actually deficient in magnesium.
But, even if you're not, the chocolate could still be worth eating. After all, dark chocolate is famous for containing powerful plant-based compounds. These may decrease inflammation, which is relevant for fluid retention as well. Besides, dark chocolate is simply delicious.
The specific product you choose makes a big difference here. You're looking for the highest cocoa content you can handle, ideally in a product that uses few additives and avoids excess sugar.
Sweet Potatoes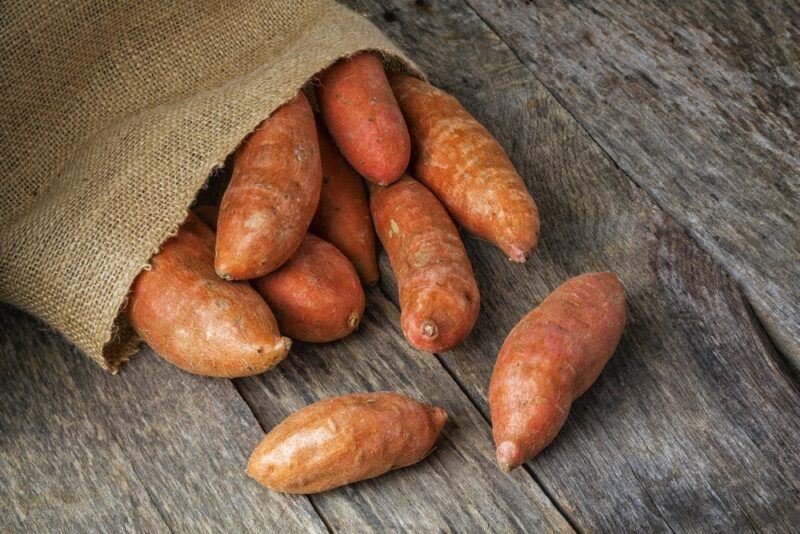 Were you expecting sweet potatoes on this list? They're actually very relevant for decreasing swelling because of their potassium.
Like calcium and magnesium, potassium is an electrolyte. Having too little of this and too much sodium can raise your blood pressure, which then increases the risk of fluid retention.
Sweet potatoes also contain some important antioxidants and plenty of other nutrients. There are also plenty of delicious ways to use them. What's not to love?
Low Fat Dairy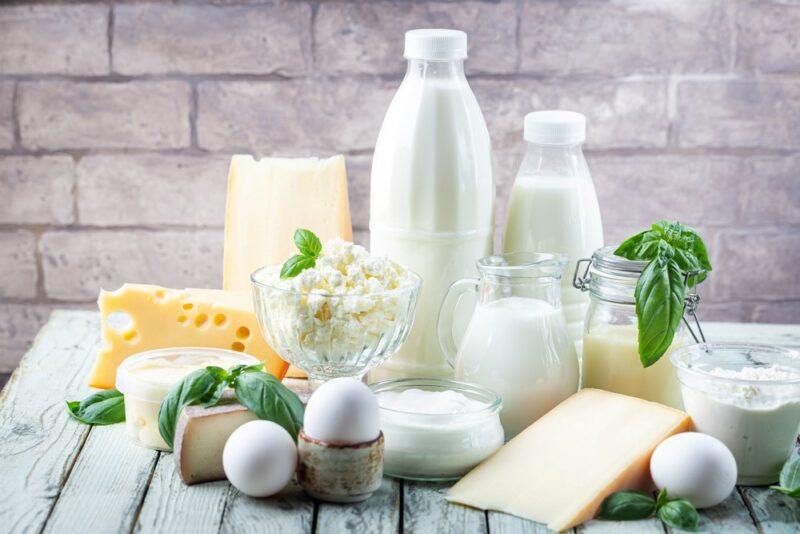 Low fat dairy products might actually be relevant too. This is partly because of the calcium content, as too little calcium can lead to fluid retention. You're getting plenty of other nutrients in the products as well.
Some dairy products can help with hydration too. This is particularly true for skim milk and kefir.
Recommending dairy might seem strange, as dairy is often said to promote inflammation and inflammation could make fluid retention worse. However, the link between dairy and inflammation isn't as strong as you might think. In fact, milk might even decrease inflammation for many of us.
Iceberg Lettuce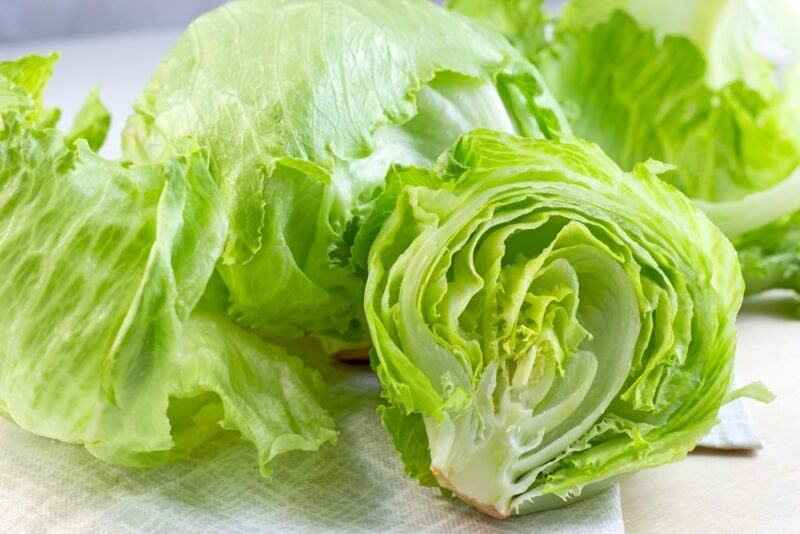 Iceberg lettuce does offer some nutrients, but the main appeal here is the water content. As we mentioned before, getting plenty of water is essential for beating fluid retention.
Some people also find it difficult to get all the water they need through liquids alone. So, foods like watermelon, lettuce, and celery couldn't be more perfect.
The crunch of iceberg lettuce is also a fantastic way to make sandwiches and salads much more interesting.
Fish And Shellfish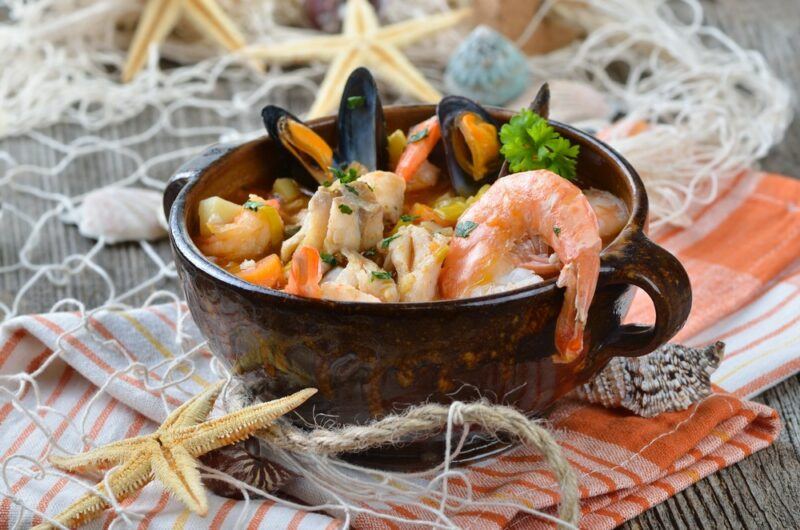 Fish and shellfish come with countless benefits. Like many other entries on this list, they're all packed with nutrients. They're also excellent for protein.
We can't forget about the omega 3 fatty acids either. These fatty acids are famous for their health benefits. They're particularly notable for decreasing inflammation, which is just what you need for dealing with swelling in your feet and ankles.
Other Leafy Greens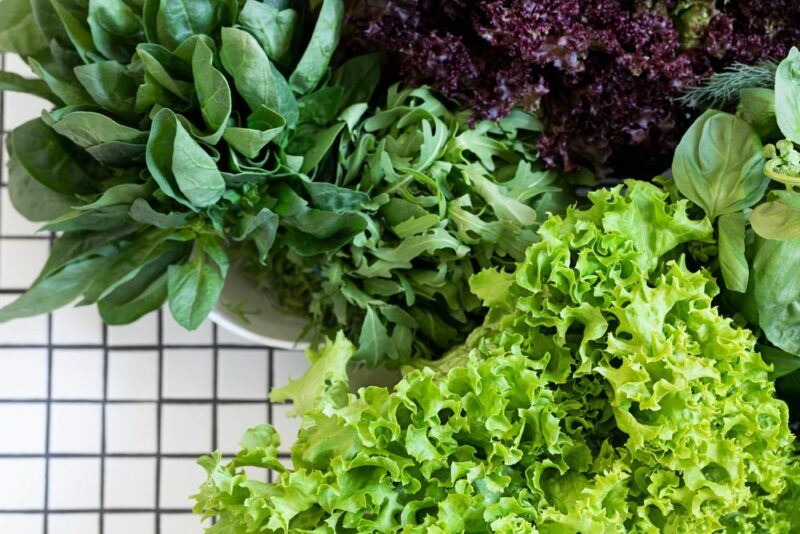 We've already talked about lettuce and spinach, but other leafy greens are worth considering too, including kale and collard greens. Each type of green has a different balance of nutrients and they're all powerful.
Rather than sticking to a single type of leafy green, why not mix it up? That way you get the benefit of all the different nutrient and antioxidant profiles.
Healthy Soups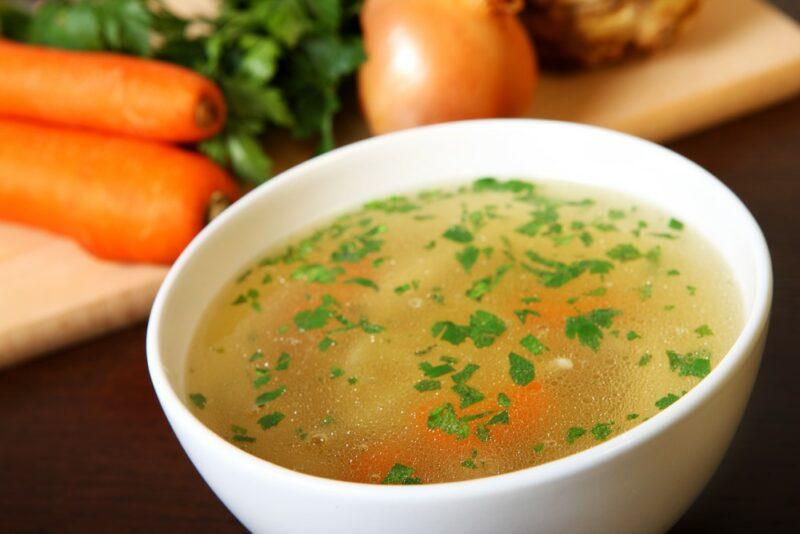 The benefits of soup really depend on the type you choose. Some soups rely on plenty of vegetables and perhaps some lean meat, which makes them rich in nutrients.
Others are broth-based instead. These may be lower in nutrients, but can still be powerful, particularly if they rely on bone broth.
Soups also tend to be rich in water (particularly broth-based ones). This makes them excellent for hydration – and we know that hydration helps with swelling.
Lean Protein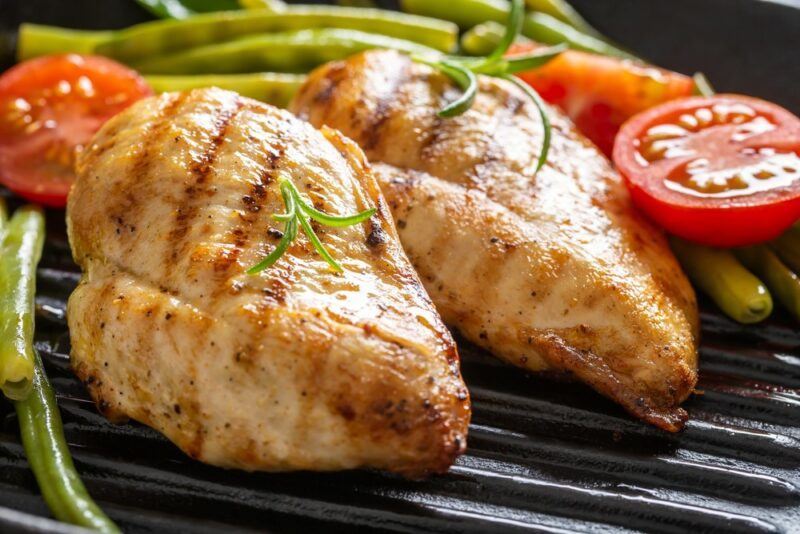 Protein is important for keeping our bodies functioning properly. If our protein intake is too low, then many parts of our body just don't work as they should.
This is relevant for lymphedema (another name for water retention), as insufficient protein can make connective tissues weaker, which can then make the swelling worse.
Plus, if your protein intake is low, you're likely to be hungry too often. When this happens, it's easy to consume too much processed food, which doesn't help fluid retention at all.
Lean cuts of protein, including cuts of chicken and beef, are excellent. These are fairly low in fat and also provide plenty of nutrients.
There are plenty of plant-based options as well, including beans, lentils, and soy.
Cottage Cheese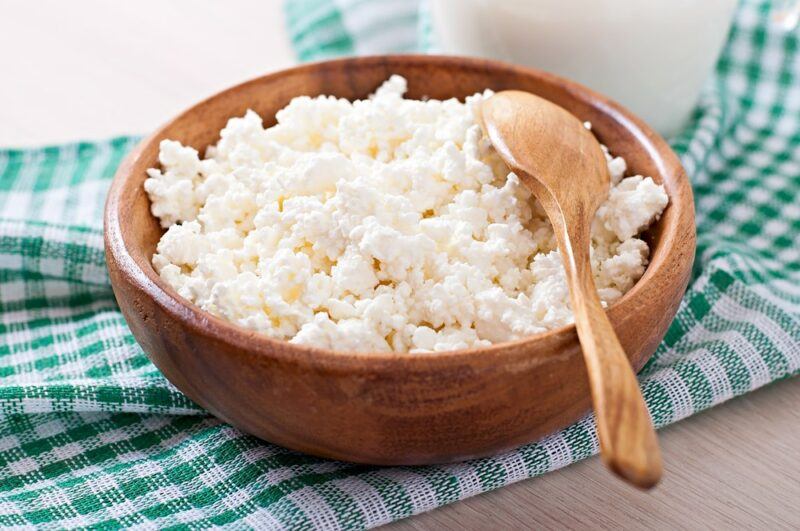 We talked about low fat dairy earlier, but cottage cheese deserves a special mention. It's a good source of calcium again and also provides plenty of protein.
Cottage cheese is popular for weight loss too, as it's filling and fairly low in calories.
Legumes And Beans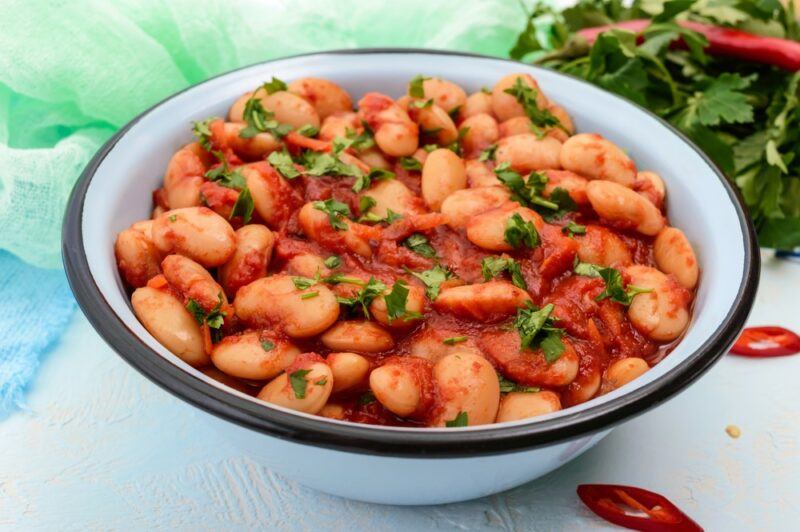 While we're on the topic of protein, we can't forget about legumes, including lentils and beans. These are all excellent sources of protein, nutrients, and complex carbs.
They're not just for vegetarians either. Even meat eaters benefit from consuming plant-based protein regularly. You can even make meals that use a combination of meat and lentils. This might be easier for those who don't like the idea of meat-free meals.
Any Fruits And Vegetables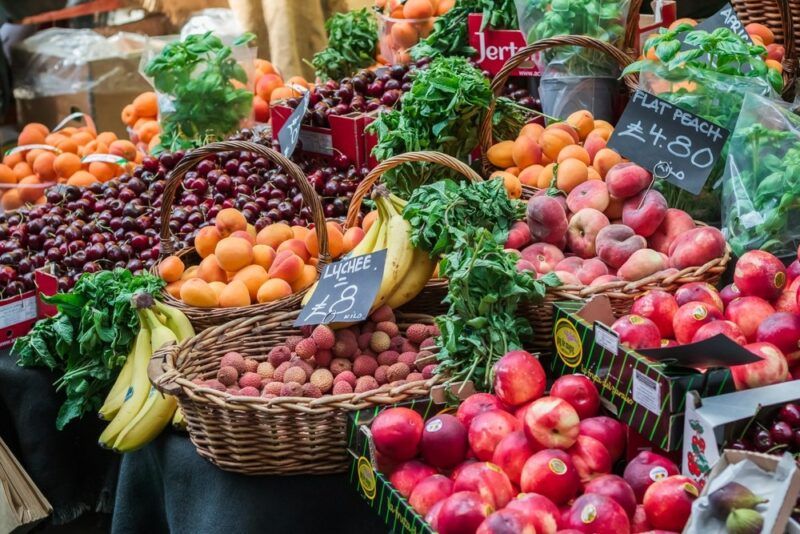 We've already highlighted a selection of powerful fruits and vegetables, including spinach, asparagus, watermelon, and cucumber. However, these aren't your only options.
Any type of fruit and vegetable is going to help to keep swelling down and promote long-term health. Plus, every type of fruit and vegetable provides plenty of nutrients and antioxidants.
Other Ways To Reduce Swelling
The foods in this list are powerful, but they're not enough to fight swelling on their own. You still need to think about the rest of your diet and your lifestyle. Here are some approaches to consider.
Avoid Problematic Foods
Water retention is most common when your diet relies heavily on processed foods, particularly those that are high in sugar or sodium. This is easy to do, particularly if your life is hectic and you don't have much time to cook.
The sodium is a particularly big issue here, as the amount of salt in processed foods can be absurd.
Stay Hydrated
As you've probably noticed, water is important.
It's tempting to cut down your water intake if your feet or ankles are swelling. But, doing so just makes everything worse. Instead, you need to consume more fluids. Doing so can include focusing on healthy drinks and plenty of water rich foods.
Consult Your Doctor About Medications
Talking to your doctor is incredibly important. They'll be able to identify potential causes of your water retention, potentially providing you with new solutions.
It's particularly important to talk about medications, as some medications can lead to swelling. If this is the case, the doctor may be able to change your prescription to one that doesn't cause swelling as a side effect.
Use Compression Socks
Compression socks are often recommended for reducing fluid buildup. They come in various intensities and styles, so you can match the product to your needs.
The socks work by applying pressure, which pushes some of the fluid up. The socks also improve blood flow. This effect can make a huge difference. Compression socks aren't a complete solution, but they can help, particularly if you're improving your diet at the same time.
Increase Your Activity
Swelling in feet and ankles is often caused by a sedentary lifestyle (i.e. you're not moving enough). The answer to this is simple – get more activity in your life.
This might be tough if you have a chronic condition or are very overweight. Don't let that stop you. Even small increases in activity can make a huge amount of difference. You could even try approaches like chair yoga.