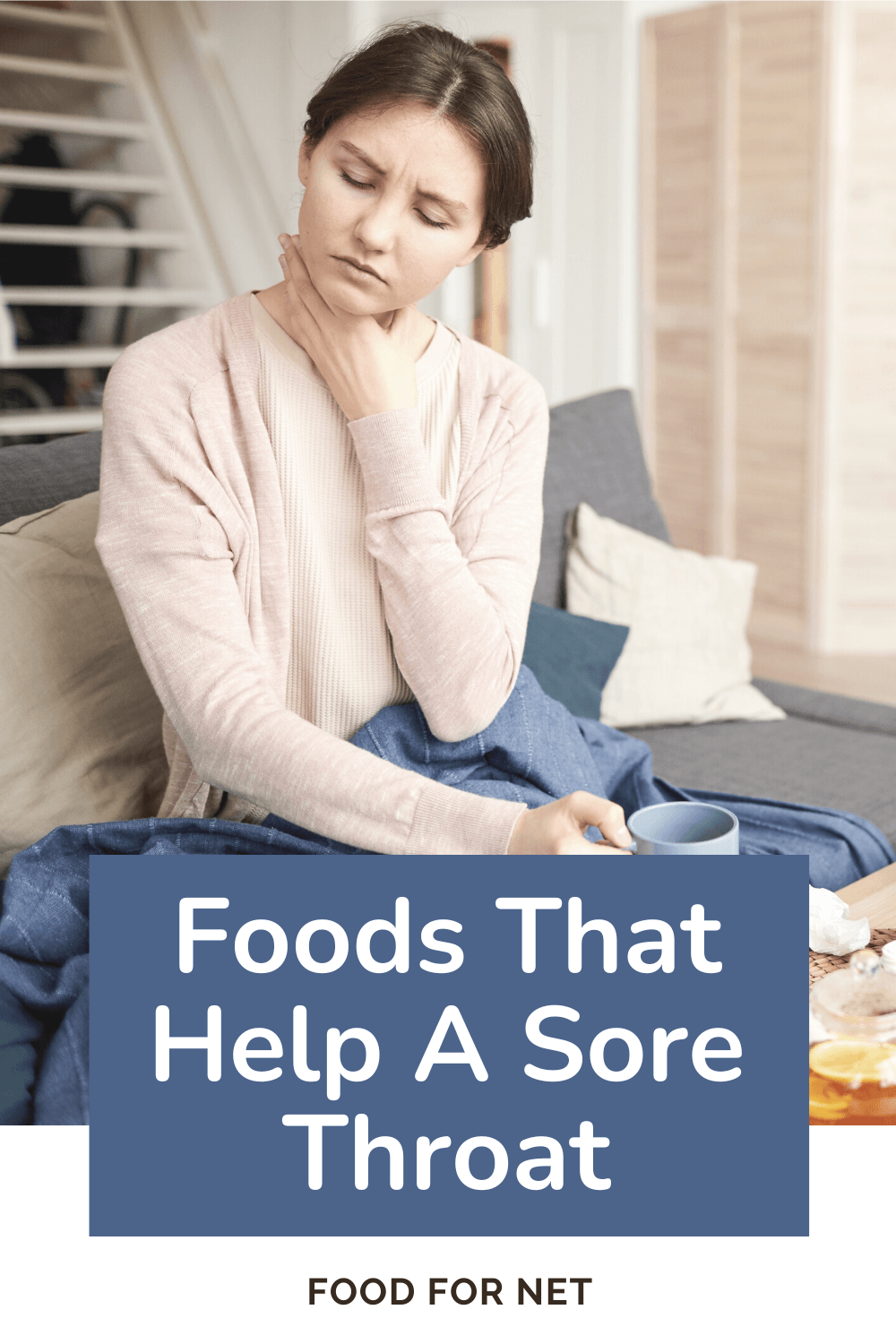 Hot drinks are a famous way to soothe a sore throat, particularly if they feature honey, lemon juice, or ginger. However, why stop with drinks when you can also find foods that help a sore throat?
Foods are actually more helpful than drinks in some ways, because you need plenty of nutrients when you're sick. An insufficient nutrient intake tends to make recovery much more difficult.
The foods on this list follow a variety of styles. Some of them are simply easy to eat and soothing, while others also happen to be good for you. After all, if you can't have a little comforting junk food when you're under the weather, when can you?
Foods That Help A Sore Throat (With Pictures!)
Yogurt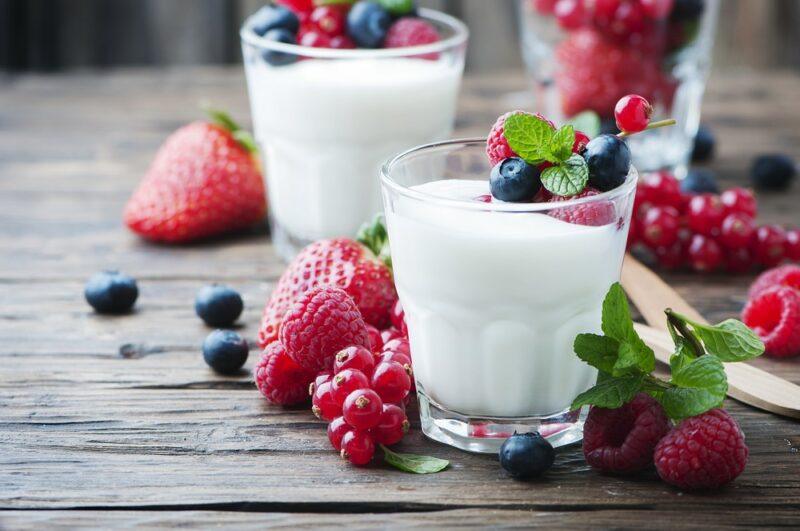 There's a common myth that dairy foods increase phlegm production, so they're best avoided when you have a cold or the flu. That's not the case though.
Dairy products can increase the thickness of your phlegm, which might make it feel like there's more, but that's the extent of it. This is great news, as it means you can eat dairy when your throat is sore.
Yogurt is an excellent choice, as it's cool and creamy – giving you instant relief. High quality minimally sweetened yogurt is best here. Such yogurt is much healthier than heavily sweetened products that are packed with additives.
People who don't eat dairy could easily turn to plant-based yogurts instead, like coconut yogurt. Such products are still creamy, but don't have any dairy at all.
Honey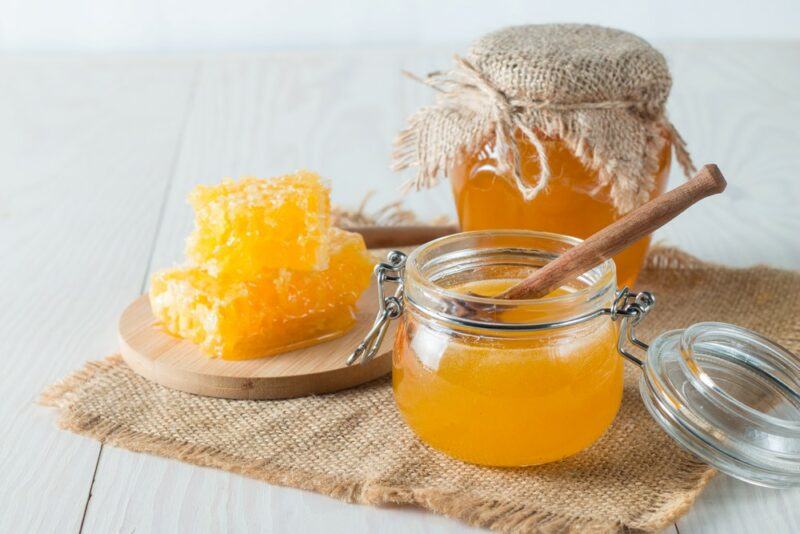 Honey is most well-known for soothing a scratchy throat. It may also help to decrease inflammation and perhaps pain, due to its antibacterial properties.
While honey is often included in hot drinks, you can easily use it as an ingredient in soothing foods as well or even simply eat honey on its own, perhaps off a spoon. An easy trick is to simply mix honey into yogurt, particularly Greek yogurt. That way you're getting two soothing foods at once, plus some nutrients from the yogurt.
The type of honey makes a big difference here. Try looking for raw honey, particularly raw manuka honey. Raw honey has been through much less processing and retains the maximum number of beneficial compounds. It also tends to taste much better than the ultra-processed junk from the grocery store.
You might even find some good products in a honey of the month club. You could also experiment with honey hot sauce and see how that feels for your throat.
Bananas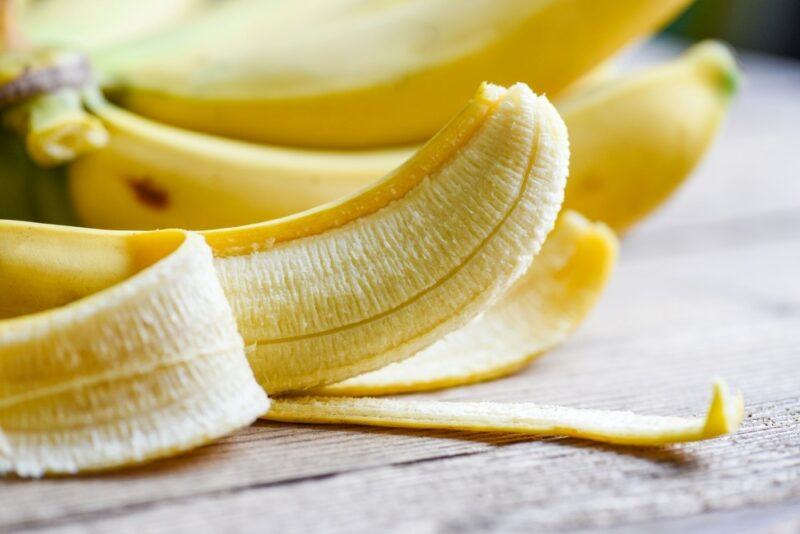 Bananas provide a variety of important nutrients and antioxidants. They're also very easy to eat, especially when they're fully ripe.
You can also mash the banana with a fork. Doing so makes it softer still, so you can swallow it no matter how much your throat hurts. If you don't like bananas on their own, try having them with yogurt or another food from this list.
Oatmeal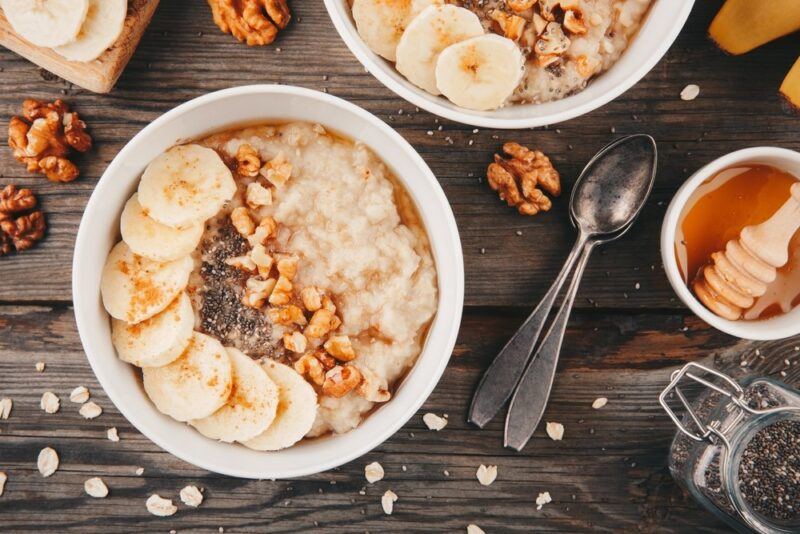 We can't go past the humble oatmeal. Oats provide plenty of nutrients and are also an excellent source of soluble fiber. That fiber can keep your digestive system on track, which is incredibly helpful when you're sick.
Oatmeal is also easy to eat, making it perfect for a sore throat. You could even skip hot oatmeal and go with overnight oats instead. These oats have a fantastic texture too and can be made in an endless array of flavor combinations.
Mashed Potatoes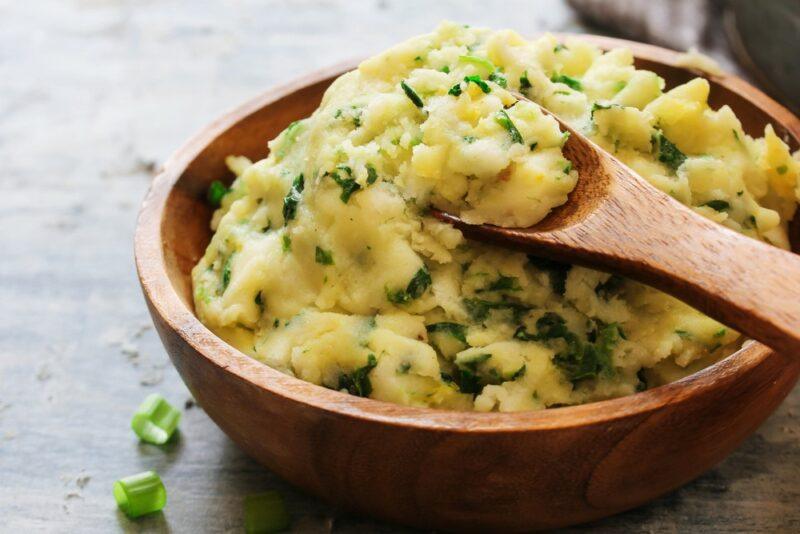 Having a sore throat doesn't mean you just need to stick with sweet foods. Some savory dishes are a great option too, particularly mashed potatoes.
The texture is a big factor here, as mashed potatoes are one of the easiest foods to eat. You're also getting a surprising number of nutrients from the potatoes, which is always helpful when you're sick.
Mashed potatoes are also starchy, so they give you a decent number of carbs. While carbs have a pretty bad reputation these days, they're still important as a source of energy. You often really need this energy when you're sick.
Mashed potatoes are also bland and easy to digest. This is perfect if you're nauseous along with having a sore throat. You should be able to keep mashed potatoes down even if you're struggling with most other foods.
Eggs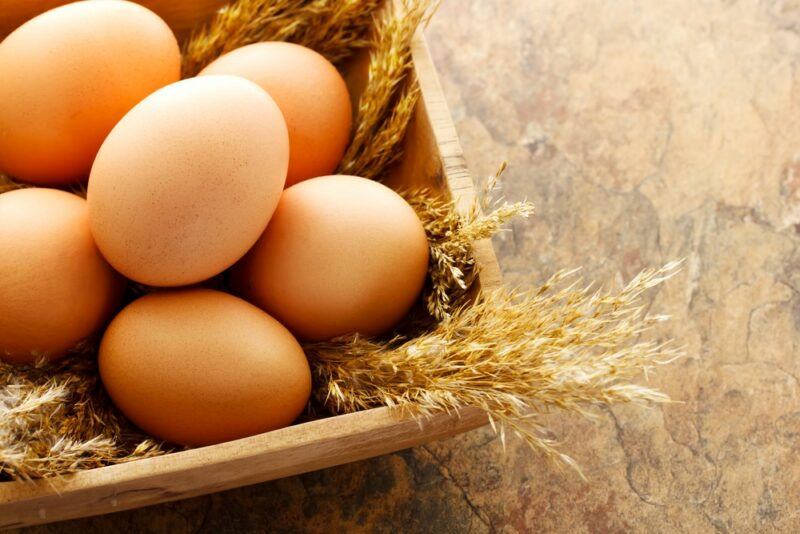 Eggs are an incredibly healthy option, as they have many important nutrients, including zinc, vitamin D, and selenium. Protein is always important, but is even more crucial when you're sick, as your body needs this protein for effective recovery.
Not only do eggs give you plenty of nutritional benefits, but they're also incredibly practical when you're sick. After all, eggs are always fast and easy to cook, which is perfect when you don't have much energy.
Try scrambled eggs, as these tend to be very soft and easy to swallow, even when your throat is very raw. You can try adding spices to your eggs to make them more interesting. Many spices can even improve your health, so that's a win-win.
Ice Cream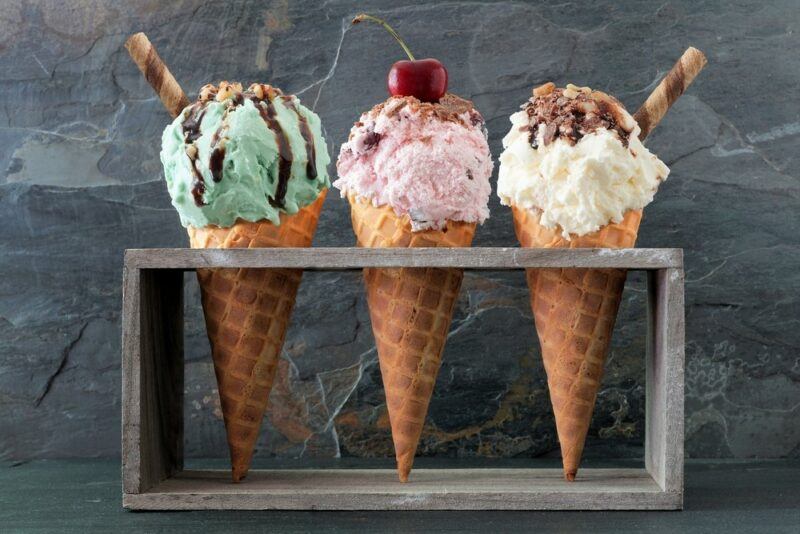 We've already talked about yogurt, so it shouldn't be surprising that ice cream works well too. That includes regular ice cream and plant-based ice cream.
Ice cream is a bit controversial, that must be said.
Some lists of foods for sore throats tell you to avoid dairy entirely, along with any inflammatory foods (the sugar in ice cream does make it inflammatory). The advice makes sense, as eating well when you're sick does help your body to heal better.
Still, let's be honest, a scoop or two of ice cream isn't going to make a noticeable difference to your recovery. In contrast, that ice cream could have a significant emotional impact and temporarily make your throat feel much better. That's worth it, right?
Popsicles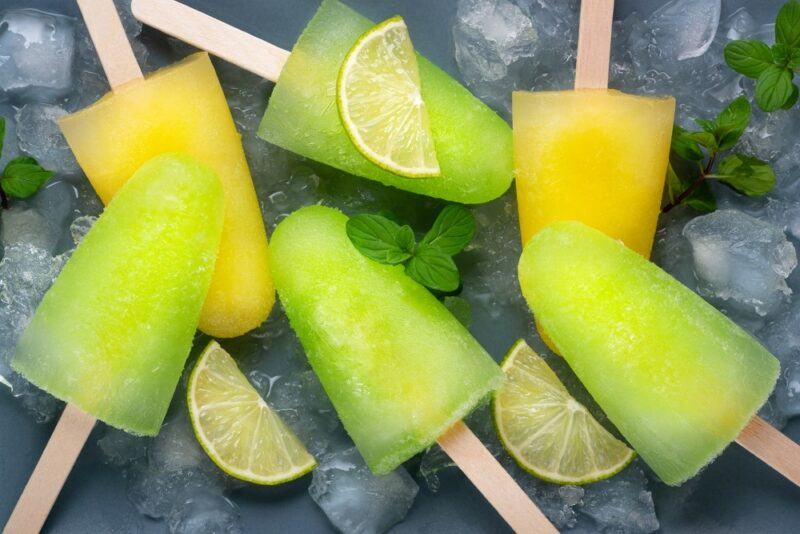 Many people find that popsicles help as well, largely because they're cold. The coldness can even help to numb your throat somewhat.
If you're worried about additives and sugar, try making your own homemade popsicles instead. There's no shortage of recipes out there and some of them are surprisingly healthy.
That said, the usefulness of ice cream and popsicles varies from person to person. Some people find that they do better with hot foods and drinks, while others need things that are close to room temperature. You might need to experiment to find the best choices for you.
Canned Or Cooked Fruit

Fresh fruit isn't ideal when your throat is sore, but canned or cooked fruit can be easy to swallow and tastes pretty amazing too. You're also getting plenty of antioxidants from the fruit, which is great news for fighting any illness.
Canned peaches are a favorite go-to for many people. Perhaps that's because they're easy to find and always taste good.
You could cook apples or even just pick up a jar of applesauce. Cooked apples are fantastic on oatmeal or yogurt, and are pretty amazing on their own too.
Delicious Soup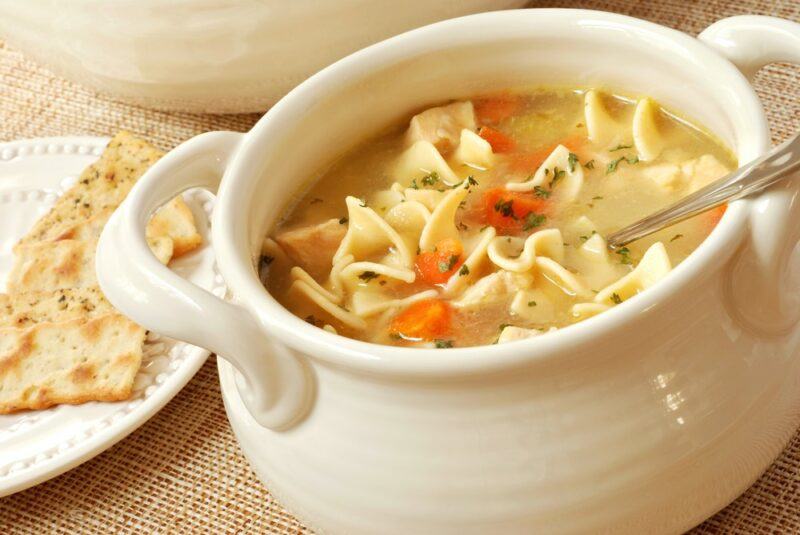 Chicken soup is a famous meal when you're sick – and with good reason! While it doesn't have any magical powers, the soup is soothing, nutritious, and easy to eat. If your throat is really sore, you could even drink the soup instead of eating it.
This benefit isn't limited to chicken soup. It applies to any type of soup you enjoy.
Even soup with vegetables is viable, as these become very soft after they've been cooked for a while. Or, you can simply puree everything together.
Soups that use a bone broth base are particularly good, as you're getting some powerful compounds from the broth. You can even make bone broth in the slow cooker, which is perfect if you don't have much energy
Soft Bread Rolls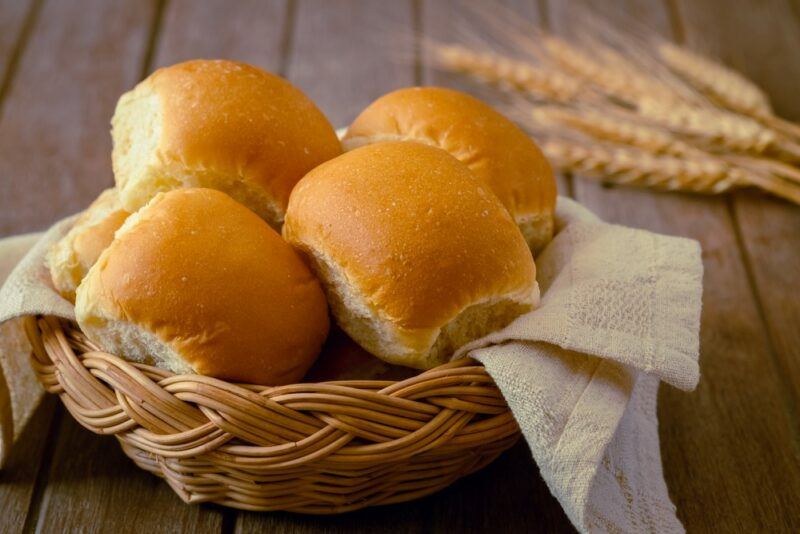 Bread rolls are a perfect companion to soup and should be easy to eat, as long as they're soft. They don't offer many nutritional benefits, but still, not everything needs to be amazing for your health.
Jello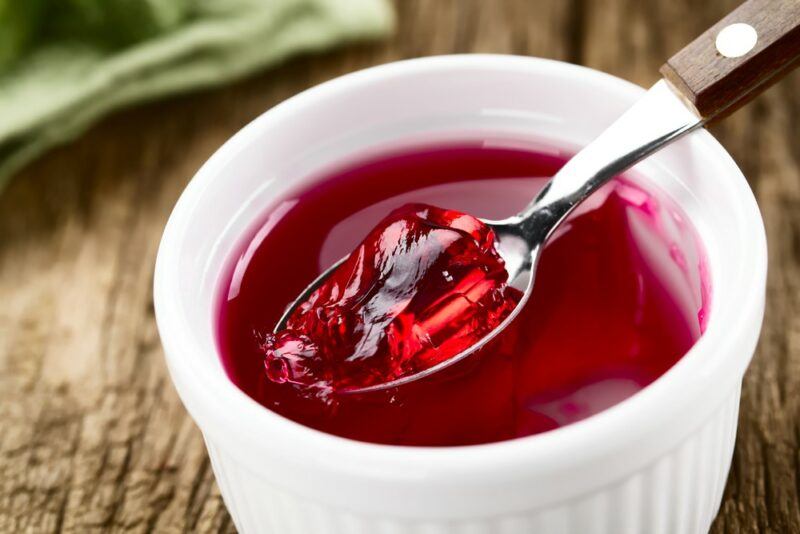 Jello is normally seen as comfort food. It's particularly common in hospitals, partly because it's so easy to eat. The treat also provides a decent amount of water, so it helps to keep you hydrated.
Now, regular jello isn't particularly healthy, as it's highly processed and filled with sugar. Still, you can easily make a healthier version using gelatin as one of the base ingredients.
Pureed Food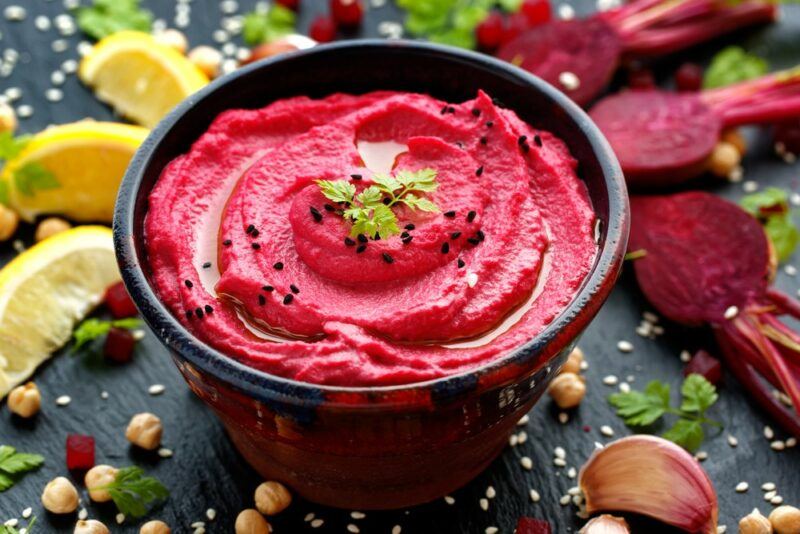 Pureed foods are one of the best ways to get your nutrients without hurting your throat.
This doesn't need to mean you're eating baby food though. There are plenty of pureed food recipes for adults as well – like this list of 31 recipes from All Nutritious. Such recipes tend to be more flavorful than pureed foods for babies. You might even eat some of them when you're not sick.
Smoothies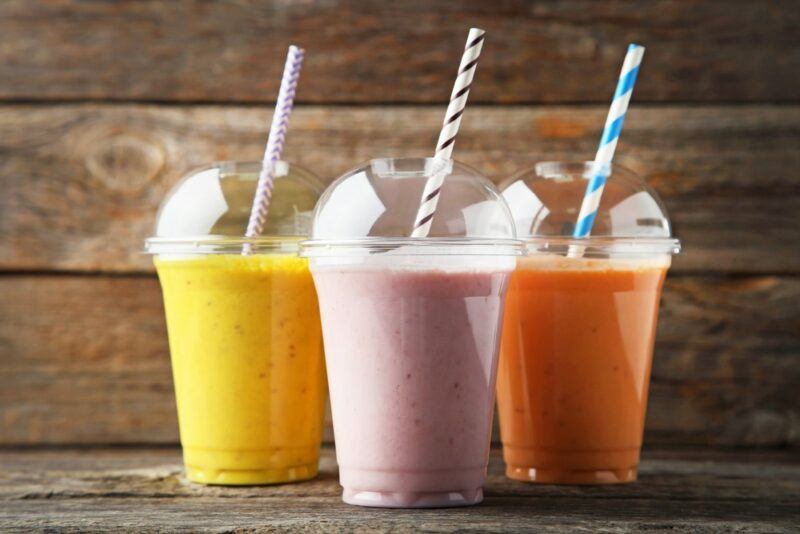 Smoothies are more of a drink than a food, but they have enough features in common to be included on this list. Their texture is one of the most appealing features. Smoothies tend to be cooling and delicious as well, which is often just what you need.
Another fantastic feature is their composition. You can basically build smoothies however you want to, using your favorite combination of ingredients. This might mean that you load them up with greens and antioxidant-rich fruits. Or, you might focus more on protein rich ingredients.
If you're really struggling to eat food, why not add some protein powder? There are plenty of amazing brands, many of which contain a decent number of nutrients. Some even offer probiotics or creatine for extra benefits.
How Do You Recover From A Sore Throat?
As you've probably guessed, none of these foods will make a sore throat go away overnight. Most of them will simply soothe your throat for a little while and that's it.
Actually recovering from your sore throat takes longer and partly depends on what the cause was to begin with. But, here are some approaches that can help.
Drink Plenty Of Fluids
Getting enough fluids can be tough when it hurts to swallow, yet staying hydrated makes a big difference to illness recovery. If you find it tough to drink water on its own, try infused water, herbal tea, and broth-based soups. These all give you plenty of water and taste more interesting than plain water.
Coat Your Throat
Gargling salt water and lozenges are popular ways to treat sore throats as well, These reduce irritation and provide temporary relief from the pain of your sore throat.
Some lozenges are even medicated, which makes them even more effective at treating the pain. Just be sure to read the packet carefully so you're aware of dose limitations and any possible side effects.
Get Enough Nutrients
Eating sufficient amounts of good food is hard when your throat hurts. It's tempting to focus on comfort foods or keep your food intake down as much as you can.
Yet, your body needs protein and nutrients to fight off the illness and return your body to ideal functioning.
Allow The Time To Pass
Much of the time, your body will be able to fight off the underlying illness on its own. You simply need to give it the time to do so.
This typically means getting rest, staying home, and remembering that you may be low in energy for a while. Try not to jump back into life too soon or too fast. Reengaging in life too early means you could easily make someone else sick and you risk a remission yourself if you're still recovering.
Talk To Your Doctor
Finally, if a sore throat persists or things seem to be getting worse, you should talk to your doctor. There may be medications that help things along or perhaps an underlying illness that needs to be addressed.
If nothing else, the doctor may have strategies that help with your sore throat and are specific to you.
Talking to a doctor is also important if you're developing other symptoms, like a fever. New and severe symptoms could mean there's something else at play.